Get Your Gin On at these Gin Bars in KL
Do you ever get in a gin kind of mood every once in awhile? We do, too! Tequila and rum might be fun for a louder night out but gin? Gin's the stuff to drink for a relaxing, chill night out (to us at least). There's just something delightfully sophisticated about catching up with friends over bespoke botanical gins, plus the many unique flavour combinations make for a delicious way to unwind. From farm-to-glass herbed creations to better-known infusions, get your gin on at these gin bars in KL.
Botakliquor, KL
The cool thing about Botakliquor is its practice of a sustainable farm-to-glass concept. Much like the popular farm-to-table concept, their drinks are concocted with a focus on local ingredients. Depending on the season, expect to find interesting flavour additions like pandan, fragrant rice-flavoured coconut water, and more in their bespoke botanical cocktails. With more than 30 varieties of gin, you could also build your own cocktail based on what you like. To give you an idea, pictured above is the Chocolate x Chili cocktail made with tequila, gin, dried chili, sweet vermouth, and chocolate bitters.
Address: Botakliquor, 156, Jalan Petaling, 50000 Kuala Lumpur
Website: Botakliquor
Pahit, Bukit Bintang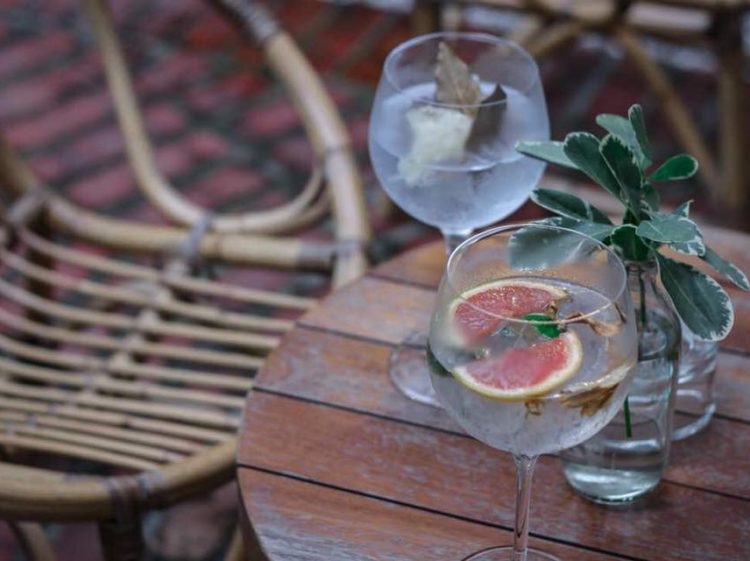 Pahit is a specialty gin bar in KL. The ambience is rustic and laid back a la a 1920s shoplot where the house infusion, classic, and contemporary gin-based cocktails take centre stage. Choose from their selection of Fruit Gin and Tonics, Sparkling Cocktails, and Cocktails. With flavours like Bird Dance (absinthe, pandan-infused gin, lemon juice, giffard menta, maraschino cherry, sparkling wine), Coconut Clover Club (Ford's London Dry Gin, coconut puree, raspberry, lemon, sugar, egg white, chocolate bitters), and Starlight (Bulldog London Dry Gin, violet liqueur, lavender basil syrup, grapefruit juice, hibiscus soda), gin lovers absolutely have to visit this bar.
Address: Pahit, 3, Jalan Sin Chew Kee, Bukit Bintang, 50150 Kuala Lumpur
Website: Pahit
Mercat Barcelona Gastrobar, Bangsar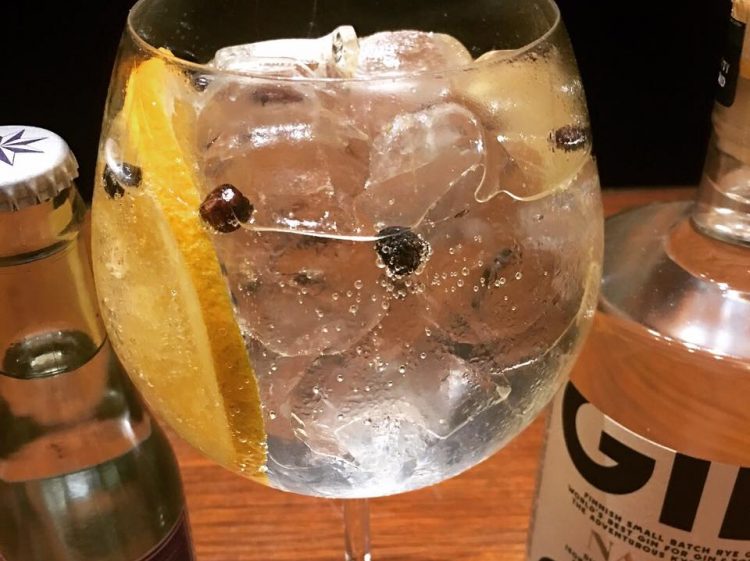 If you're looking for authentic Spanish fare and fantastic gin cocktails, this is the place to go. Mercat Barcelona Gastrobar serves up tapas and dishes like Squid ink paella, Escalivada, Tortilla de patata, and Morcilla, to name a few. If you're there for the gin, look out for their Gin o' Clock specials where you get three cocktails for the price of two.
Address: Mercat Barcelona Gastrobar, 51, Jalan Telawi 3, Bangsar Baru, 59100 Kuala Lumpur
Website: Mercat Barcelona Gastrobar
Coley Cocktail Bar, Bangsar Park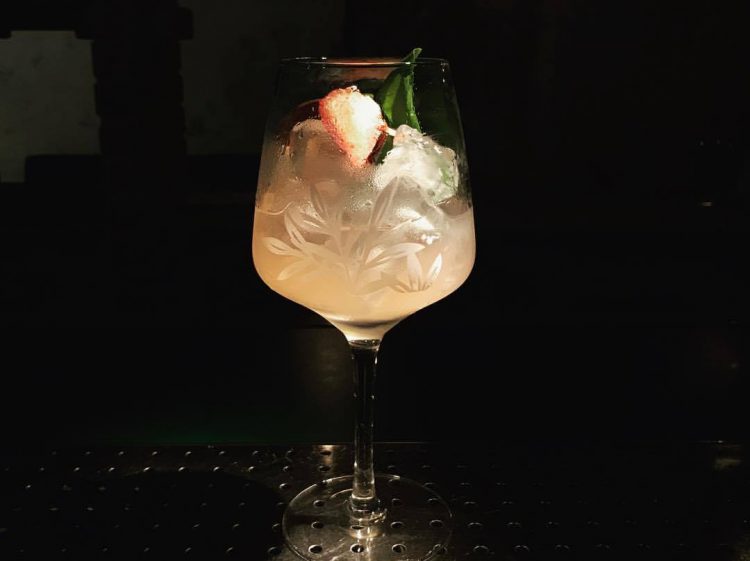 Pictured above is Coley's entry for last year's Gin Jubilee – Holy Blush. It's made with Gin Mare, strawberry ginger shrubs, chocolate bitters, East Imperial yuzu tonic, East Imperial grapefruit tonic, strawberries, chocolate flakes, and basil leaves. Parking might be a bit tricky as it's located along the same row as Dr.Inc (plus don't drink and drive), so hailing a ride is a good idea.
Address: Coley Cocktail Bar, Jalan Bangsar, 6- G, Jalan Abdullah, Bangsar Park, 59000 Kuala Lumpur
Website: Coley Cocktail Bar
Hyde at 53M, Damansara Utama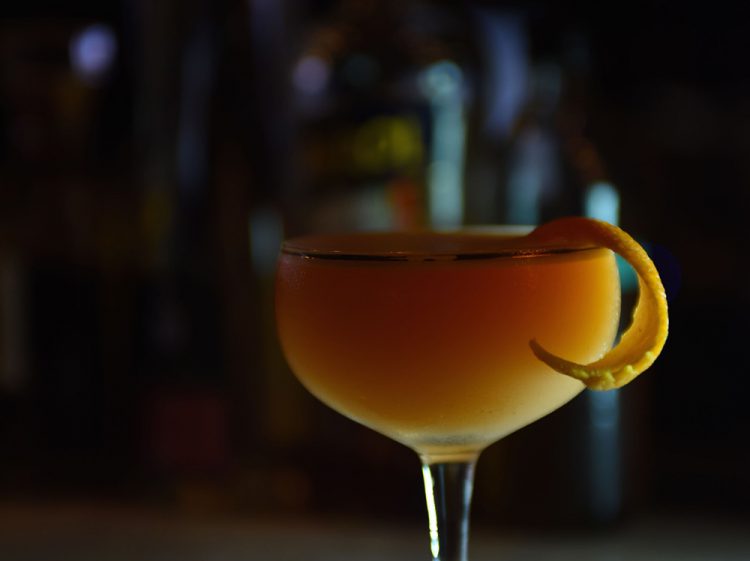 For somewhere a little swankier, check out Hyde at 53M in Damansara Utama. Their gin cocktails are innovative and sophisticated. Take the 30 Shades of Grey pictured above for instance. It's made with Infused Earl Grey Gin, aperol, lychee liqueur, fresh lemon juice, earl grey syrup, and egg white.
Address: Hyde at 53M, 53M, Jalan SS 21/1a, Damansara Utama, 47400 Petaling Jaya, Selangor
Website: Hyde at 53M
Jack Rose KL, Damansara Heights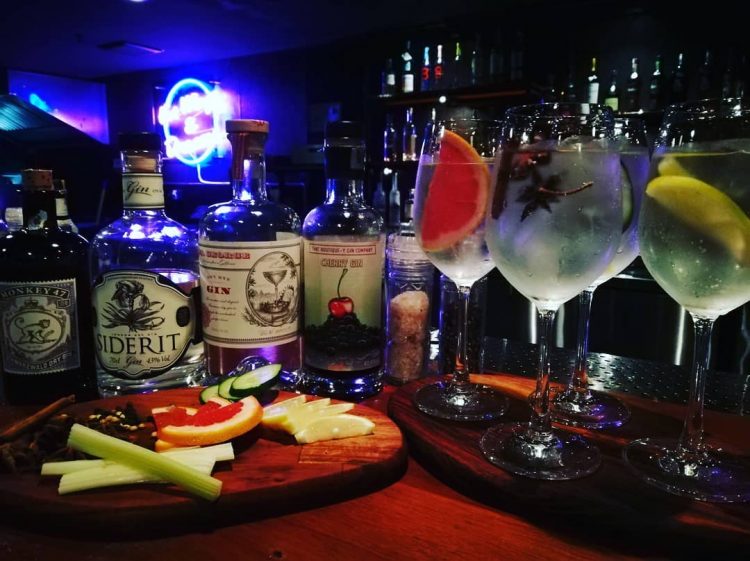 A welcomed addition to the Damansara Heights scene, Jack Rose KL is a chill place to hang out for after work drinks. Besides ladies night on Thursdays, they also feature special events like 'Tarot reading with Madam Lale Mimoza' which happened just last night, in fact. Food-wise, nibble on their chicken wings, nachos, and other good-for-sharing stuff while you sip your drinks.
Address: Jack Rose KL, No. 2 Lorong Dungun Kiri, Damansara Heights Wisma E&C, Suite B1.01, Basement L1, Bukit Damansara, 50490 Kuala Lumpur
Website: Jack Rose KL
Loushang Bar and Cafe, Damansara Utama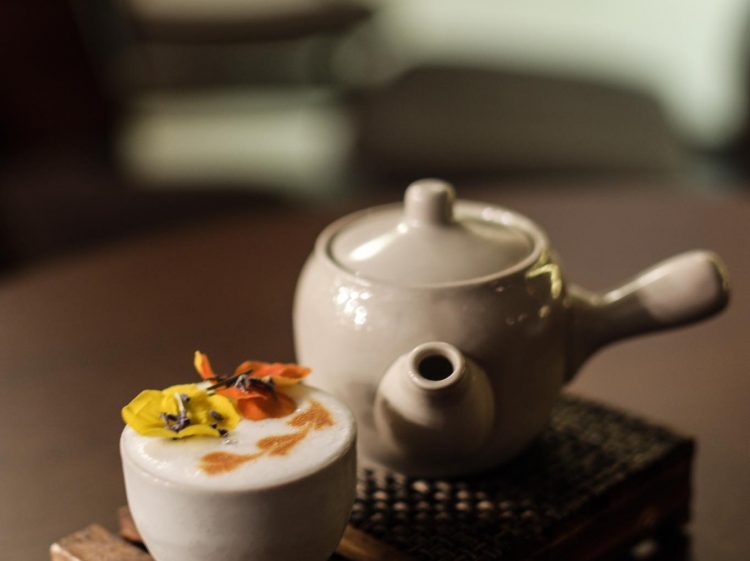 This self-dubbed experimental cafe and cocktail bar definitely lives up to its name based on their cocktail creations. This Lavender tea, gin, and egg white cuppa is just one of the many gin-based drinks to try here. There's also The Asam Laksa (Tanqueray Dry, fresh passionfruit, tamarind juice, lime juice, homemade ginger syrup, bunga kantan, saline drops, cucumber jelly noodles), Serenity (West Winds 'The Sabre' Gin, Kwai Feh Lychee Liqueur, luo han guo extract, and luo han guo ice ball garnished with Chinese red dates, white fungus, dried longan, and wintermelon), and the Barrel Aged Hello Dolly (London Dry Gin, Peter Heering Cherry Brandy, sweet vermouth, lemon bitters, orange bitters) for the gin lovers.
Address: Loushang Bar and Cafe, 10M, Jalan SS21/58, Damansara Utama, 47400 Petaling Jaya, Selangor
Website: Loushang Bar and Cafe
PS150, KL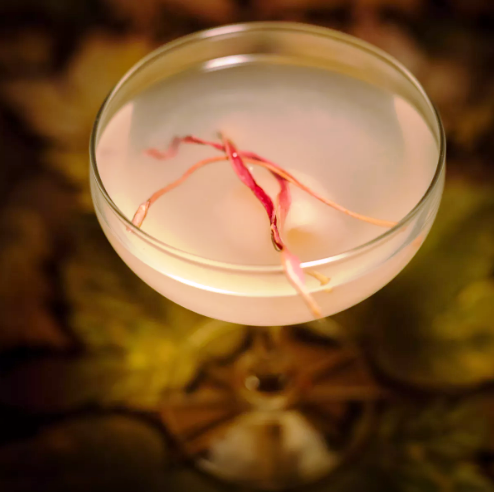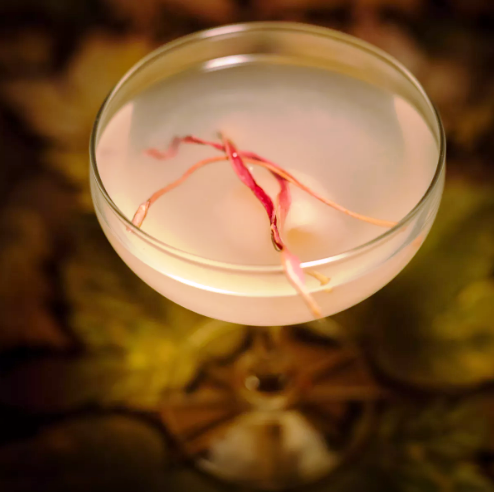 As far as bars in Chinatown goes, PS150 is one not to be missed. Shown above is the Lychee No. 3 – a sweet and zingy concoction of London Dry Gin, lychee, torch flower, and lime. Space is limited, so make sure to book ahead to guarantee your seats.
Address: PS150, 150 Ground Floor, Jalan Petaling, City Center, 50000 Kuala Lumpur
Website: PS150