Notable Female Chefs of the Past and the Future
It has always struck some people as odd that a traditionally-deemed 'female' task of running the kitchen, and feeding the masses has been professionally dominated by males. Personalities such as Gordon Ramsey, Jamie Oliver, even the likes of Guy Fieri, and the beloved late Anthony Bordain always spring to mind when people list out great chefs off the top of their head.
We at EatDrink found it fitting to introduce to you some great women who have shaped this industry into the celebrated luxury it is today, and who continue to make their mark in the world of professional cooking.
Julia Child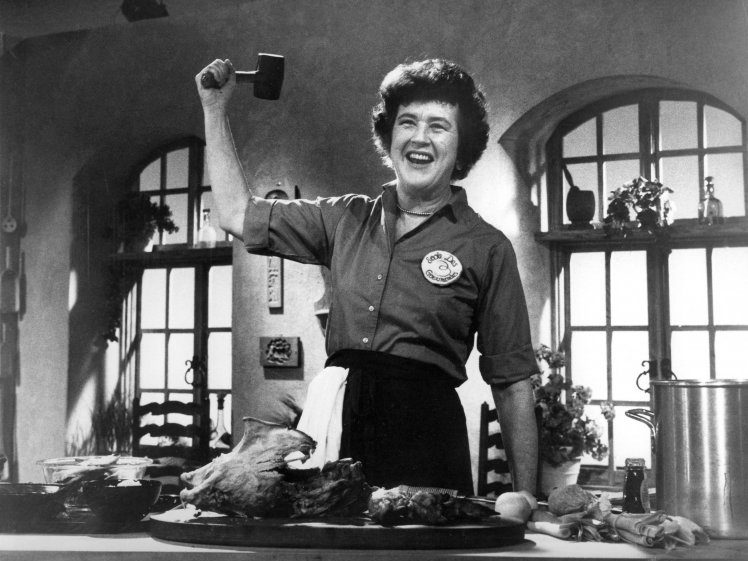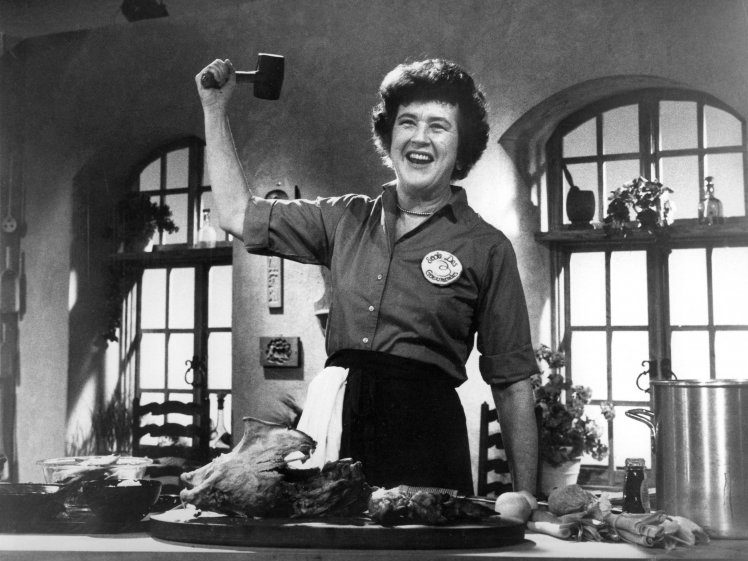 The first ever chef to host a cooking show on America's television network, Julia Child remains a beloved household name since the 1960s. You'd be surprised to know that Child was a terrible cook well into her 30s, even accidentally setting her oven on fire during one of her early attempts! But living in France with her food-loving husband encouraged her foray into culinary arts, where she successfully graduated from the famed Le Corden Bleu institute. While promoting her co-authored cookbook introducing French methods of cooking to American audiences, Child landed a TV show which became successful for its barely-edited runs, and its pioneer of being the first programme to be captioned for the hearing impaired.
She was the first woman to be inducted into the C.I.A. (Culinary Institute of America), and fantastically also has a history of working with the more popularly-named intelligence operations bureau—aiding in the development of a shark repellent, now used today on space craft to deter sharks from approaching debris when it lands in the ocean. Her tiny kitchen is even preserved as an exhibit in the Smithsonian!
Leah Chase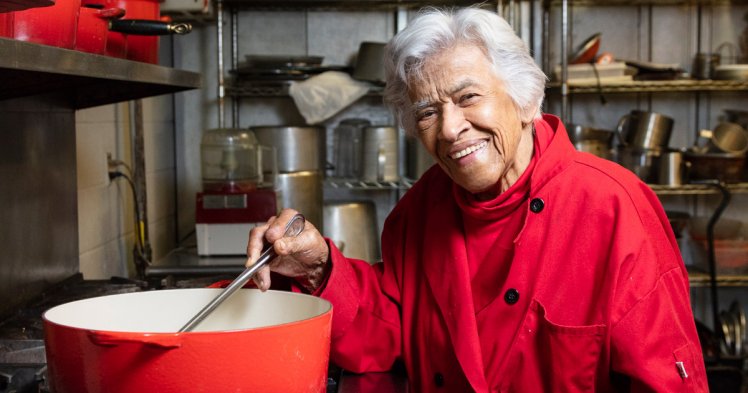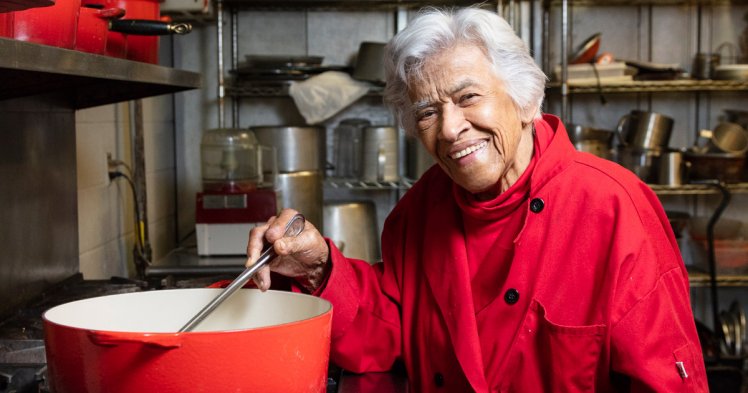 Meet the woman who was the inspiration behind the character of Princess Tiana from Disney's Princess and the Frog. With her early experience of serving in New Orleans French Quarter in the 1940s, she made her husband's family diner Dooky Chase's one of the few openly non-segregated places where both sides of the racial divide could come and enjoy authentic Creole and Cajun foods. Dooky Chase became such a beloved institution even in the tragic era of segregation laws, that police never darkened her doorstep for fear of public backlash. She has been dubbed the Queen of Creole Cuisine for the past six decades, and remains a prominent figure in the preservation of Creole history and culture.
Notable figures like Martin Luther King, Jr., Lena Horne, Ray Charles, and even presidents George W. Bush and Barack Obama have visited this historically-identified location for her cooking. Obama even got a hearty disapproval from her for adding hot sauce before even tasting her food! She is still cooking for people who come to visit the Dooky Chase today at the ripe age of 96 years.
Kwen Liew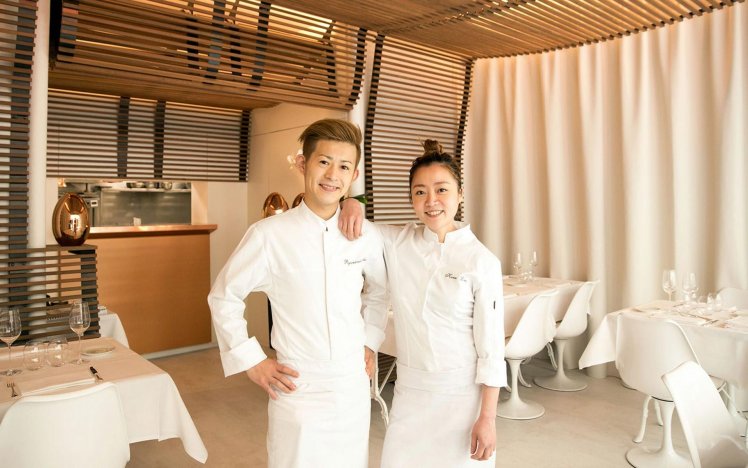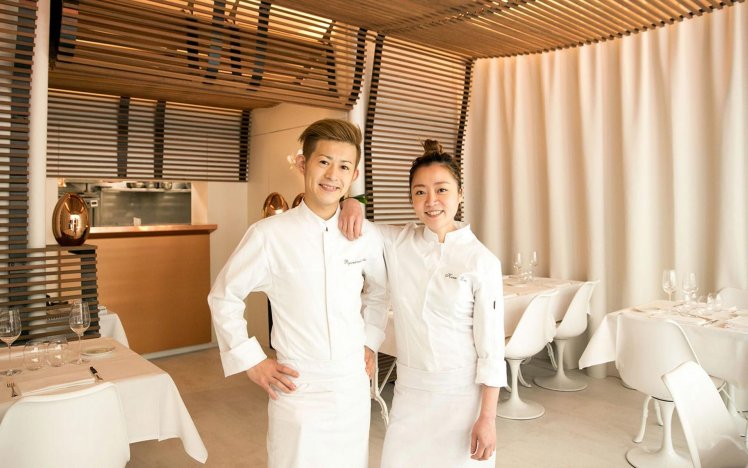 She is the first Malaysian-born woman to be awarded a Michelin star for her co-operated Japanese-French cuisine restaurant in Paris! Hailing from Ipoh, Kwen Liew had her humble beginnings as a student in Le Corden Blue Australia, before going to Thailand for her final semester. She then completed her formal education in France before heading back to Singapore for work under her mentor. Although she faced considerable struggle in finding her place in the cutthroat culinary world , Kwen Liew unbeatable passion made her decide on opening her own place in order to create food her way. This has culminated her signature style of cooking French fusion food sans the traditional techniques.
Alongside her husband and business partner, they founded Pertinence, a cosy restaurant on the rue de l'Exposition, a quiet street only a stone's throw away from the iconic Eiffel Tower. As of late, Kwen Liew and her husband have no plans for expansion, choosing to focus on their singular outfit to maintain the standards of their hard-earned Michelin star.
Chisaki Iba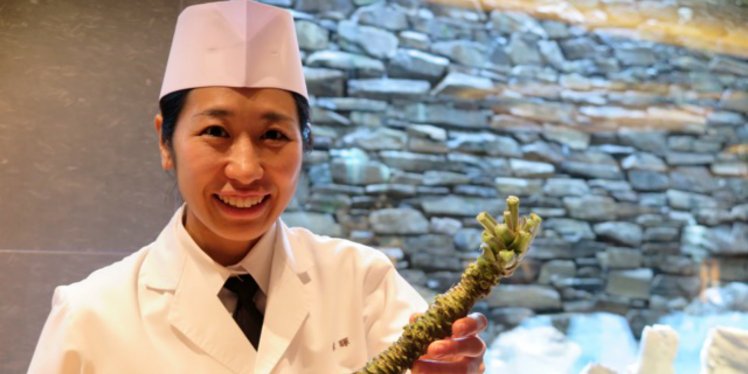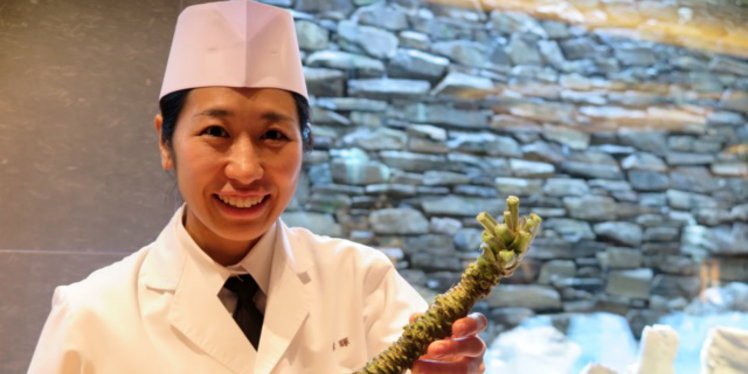 Making her way through a patriarchal society, Chisaki Iba prides herself in being one of the very few Japanese female sushi chefs. She is the first woman from Kyoto to professionally pursue a career in traditional Japanese cuisine, and her very hard work and dedication has lead to her being the second woman in the whole of Japan to open her own sushi restaurant in a very unyielding male-dominated profession.
This achievement did not come without huge struggles for Iba. Whilst travelling around the world as a backpacker, she found herself at loss for exhibiting her own culture with pride. Determined to seek out her roots, she returned to Japan and sought to learn the oldest food art of her country. But sushi-making, Japan's pride, landed her with ridicule from male classmates and customers. She pressed on, however, and Kyoto's Ritz-Carlton became her launchpad for the fine arts of Edo-style sushi. Now the head of her own team, Iba runs the Mizuki restaurant as a master sushi chef.
Mastanamma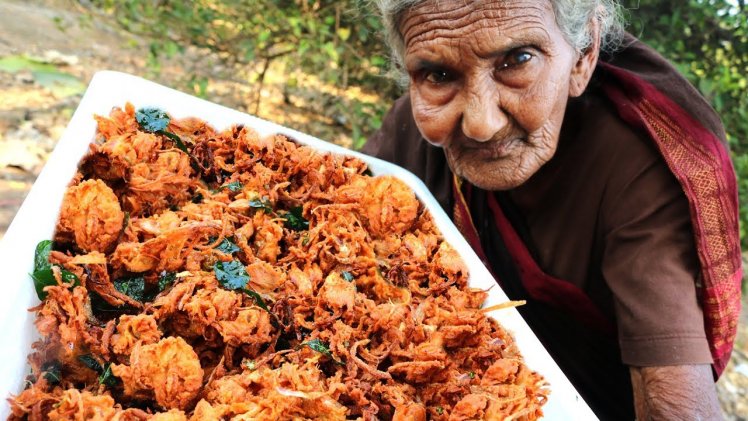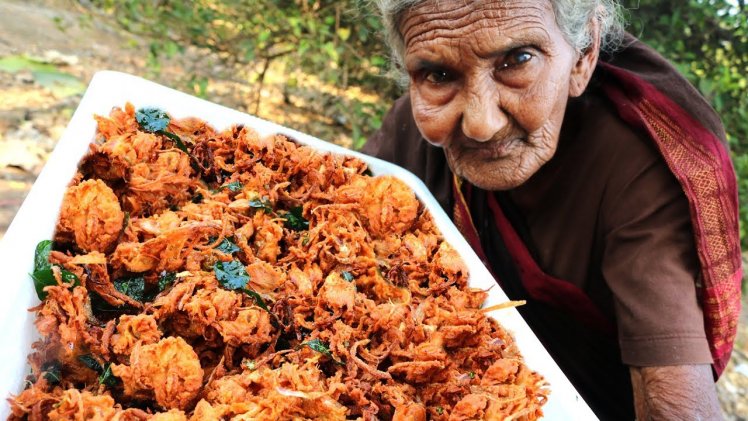 She had been cooking her whole life, but Mastanamma, famously known as the Indian Grandma on Youtube, only became beloved by the whole world at the age of 105. Her great-grandson and his video-grapher friend found her methods of cooking traditional Indian dishes in humongous portions fascinating, and posted a video of her making aubergine curry.
Married at the age of 11, Mastanamma was widowed by the age of 22 with five children and no education. Though her life was hard, she carried on with perseverance, and outlived most of her own children. The world fell in love with her down-to-earth humour, and traditionally hardy method as she prepared her dishes, of which she doled out by the loving heapfuls to her fellow villagers. Her food was truly of her own flair, as she peeled large amounts of ginger with her bare hands, and caught her own fish from the nearby stream. Sadly, she passed away at the age of 107, but fortunately she knew of, and appreciated the love her viewers sent to her from all over the world.
Eugénie Brazier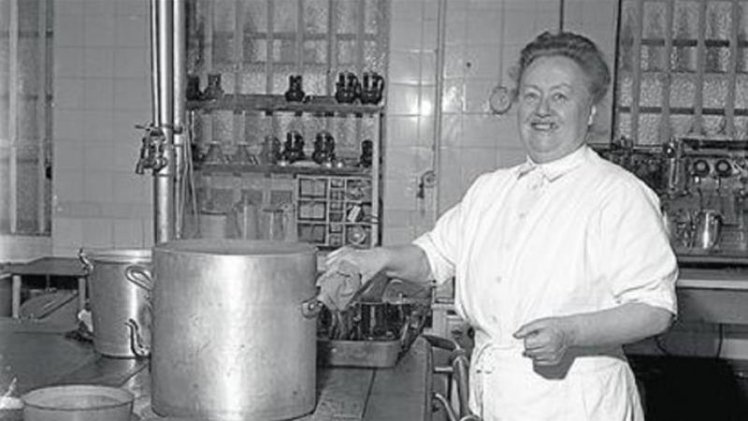 The first woman in history to be awarded three Michelin stars, which grew to six with her two restaurants (one in Lyon, and another in a hunting camp at Col de la Luere), Eugénie Brazier is a woman that must be rightfully remembered as the force that made Lyon the nation's gastronomy mecca for culinary excellence. Her simple yet elegant food attracted many, including superstar Marlene Dietrich. Together with her student Paul Bocuse,they would go on to make Lyonnise cuisine an international sensation.
The notion of being a celebrity chef never appealed to her, and Brazier even declined the French Legion of Honour as she felt such an accolade would be better suited to award someone going above and beyond their duty. She never had proper formal training in her early days, but found joy as a family cook working at La Mère Fillioux. Opening her own place at the age of 26, Brazier continued a humble yet endearing legacy that gained the affections of many French elites. She was laid to rest at the age of 81 in the year 1997, leaving her cookbook Les secrets de la Mère Brazier to be completed by family and published posthumously in 2009.