Brazzo Cascades, Petaling Jaya: Restaurant review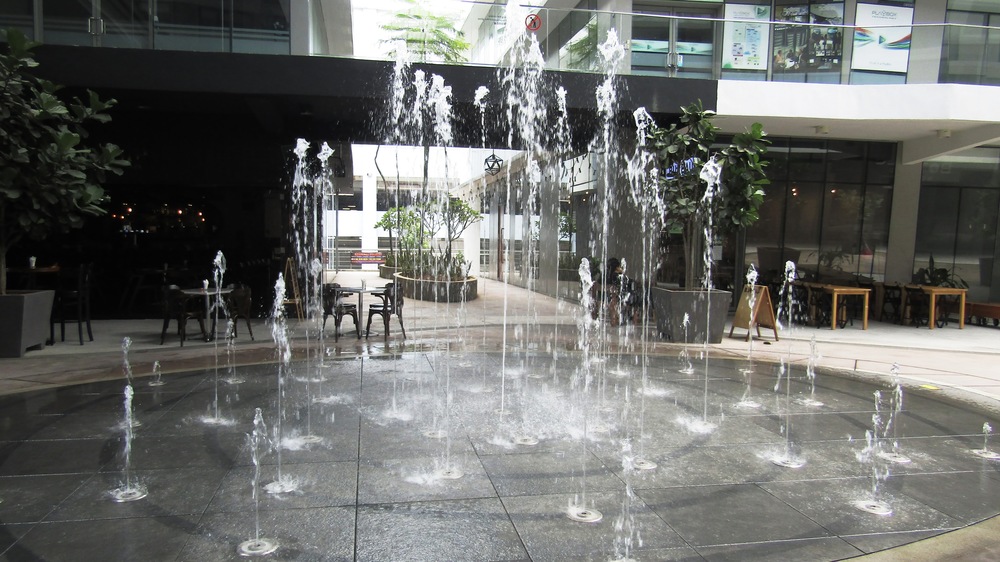 Striding towards Brazzo Cascades, I am greeted by a not-too-spectacular fountain spurting vertical jets in its front courtyard. However, come night, when colourful lights are switched on, the fountain will enhance one's dining experience here. A smoking section is sandwiched between the restaurant and its bar. In this alfresco area, walnut-coloured high stools surround a dark wooden oval table which has plants protruding from holes in its centre.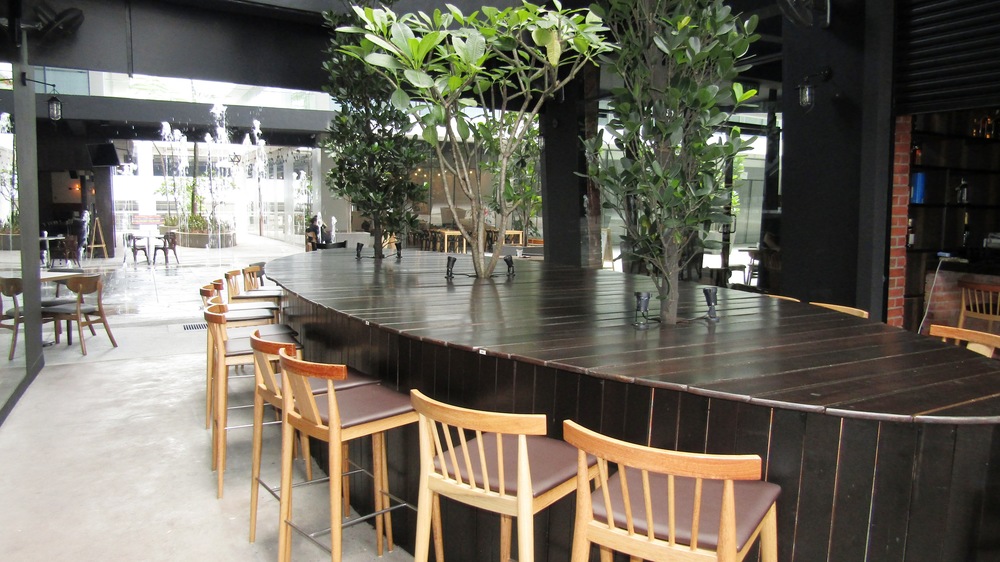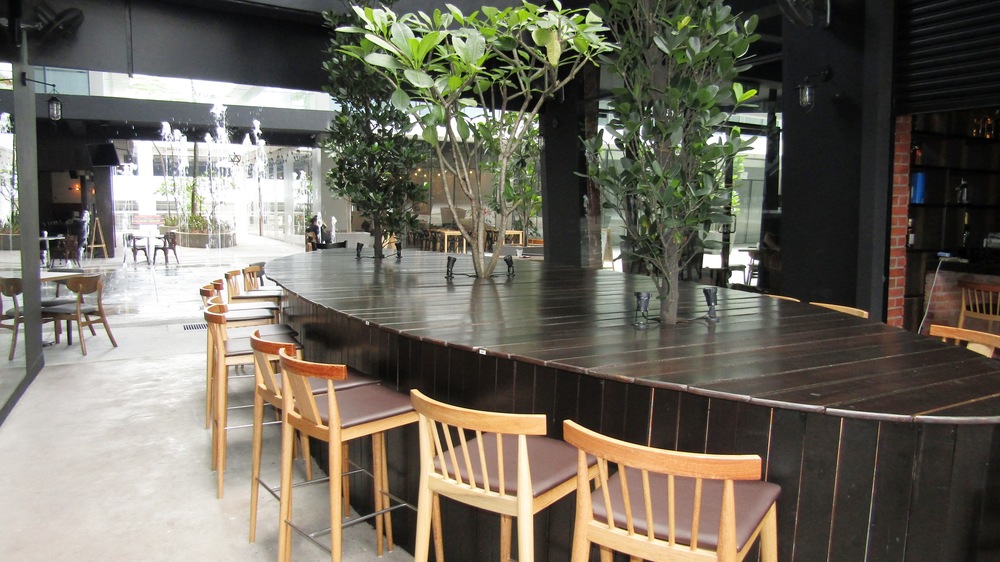 Inside the restaurant, a rustic exposed brick wall and a grey marbled wall convey the impression of a trattoria. Bare tables and dark metal chairs reinforce the casual ambiance, and lighting is subdued. The menu isn't extensive and I wonder whether the golden saying "the smaller the menu, the better the food" will apply here.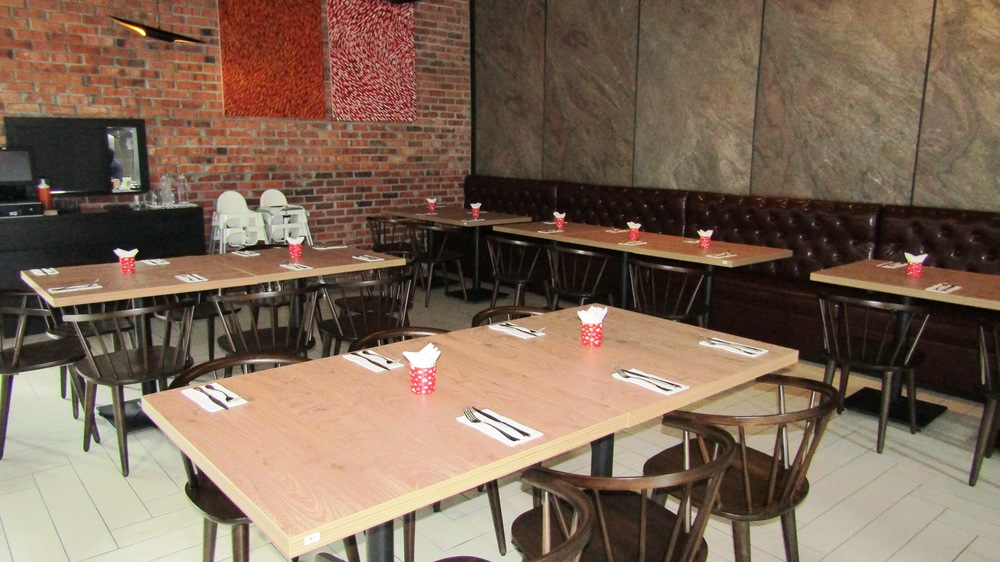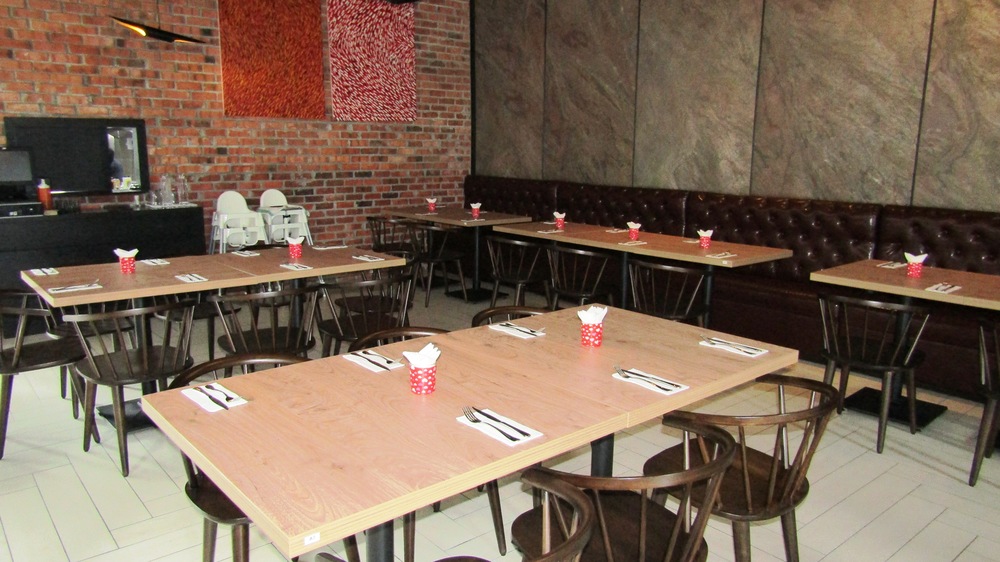 The listings sans pictures are categorized into soup and appetizers, beef, pork, seafood, pasta, chicken and duck, pizza and snacks. Most dishes are wallet-friendly but there's a splash of pricey items. They include AACo 1824 grain-fed sirloin steak and AACo grain-fed ribeye. (Based in Australia, AACo is the world's largest producer of Wagyu beef.) My budget also prevents me from ordering a must-try item: Iberico pork cheek (RM103.80++).
Chilled smoked duck salad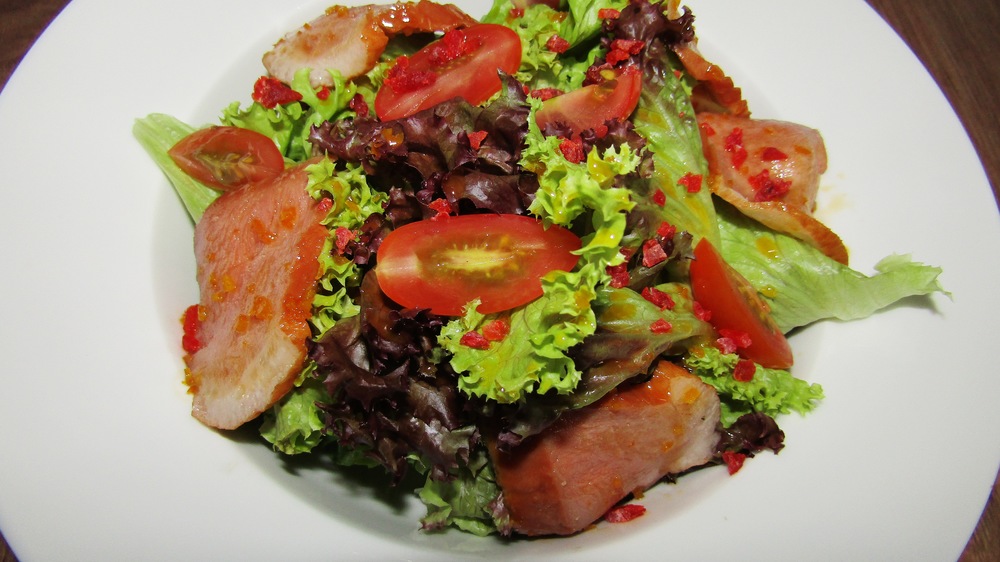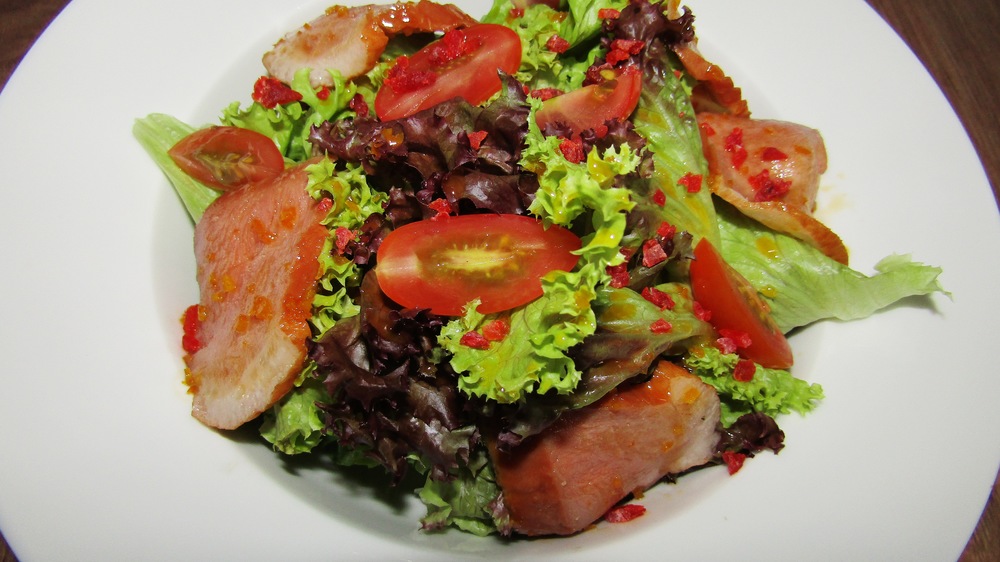 My lunch begins with chilled smoked duck salad (RM18.80). Purple cabbage, lettuce, tomato pieces and smoked duck slices are tossed in orange dressing. Great balls of fire!
This dish sends me to tastebud Nirvana. The sourish dressing admirably brings out the smokey flavour of the moist, juicy duck meat while crunchy veggies brighten up the dish with a cool zing.
Hokkaido scallops aglio olio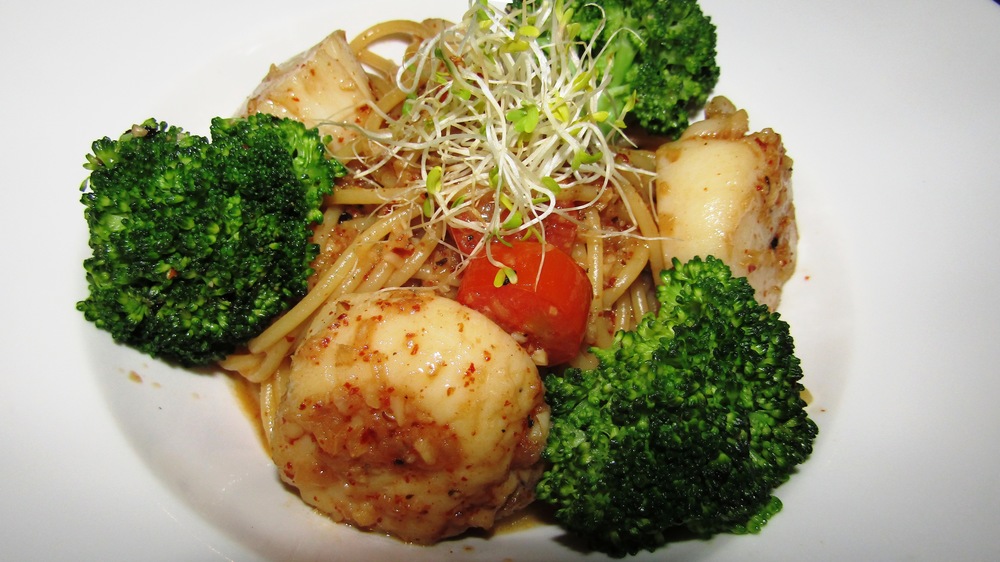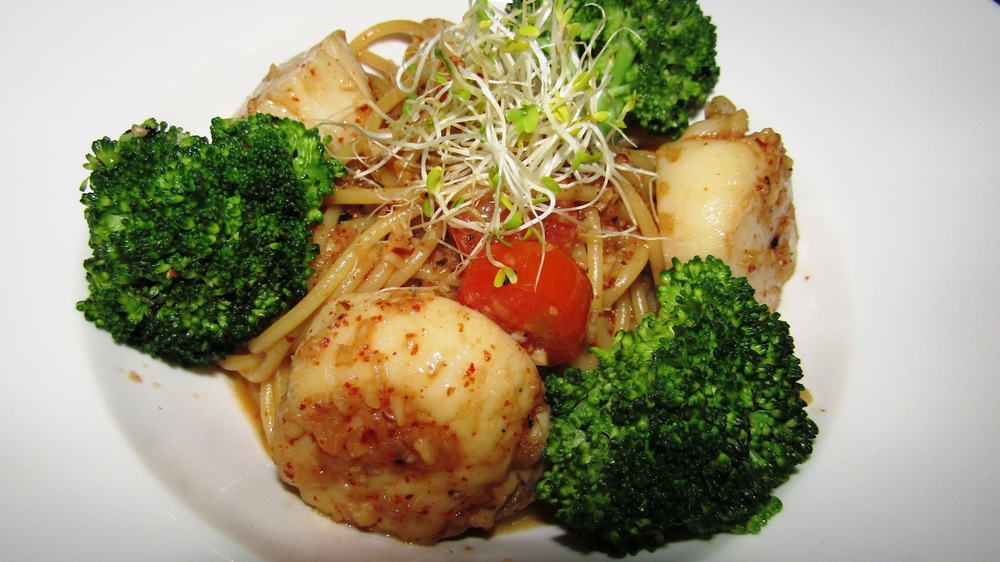 Hokkaido scallops aglio olio (RM35.80) arrives next. The star of this simple dish is the scallops that deliver a mild fishy sweetness and dense fleshy texture. The nutty flavour of the olive oil which exudes teeny-weeny spiciness because of added chili powder tones down the sharp taste of the brocolli. Earthy alfafa sprouts add a new level of texture to the ingredients.
Roasted half spring chicken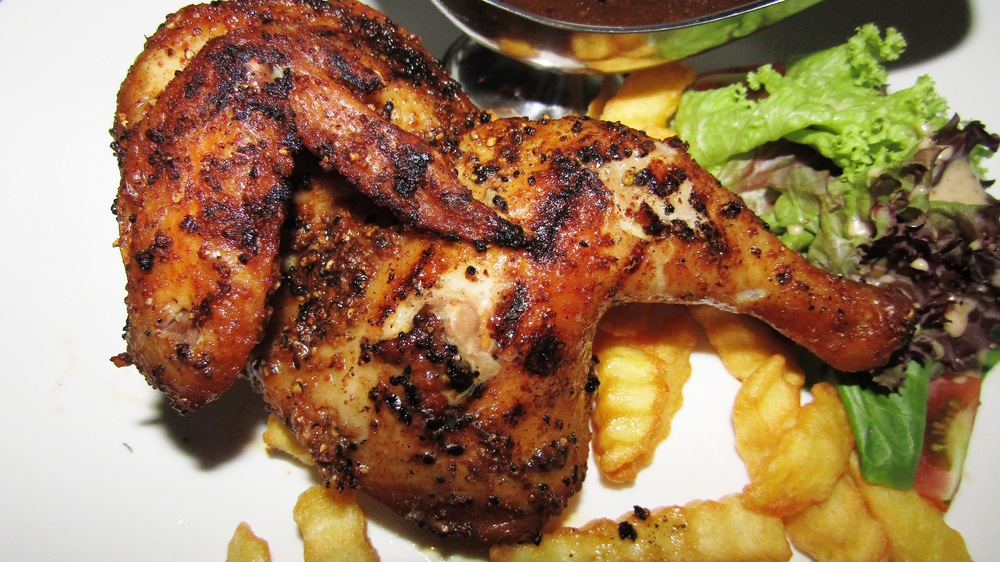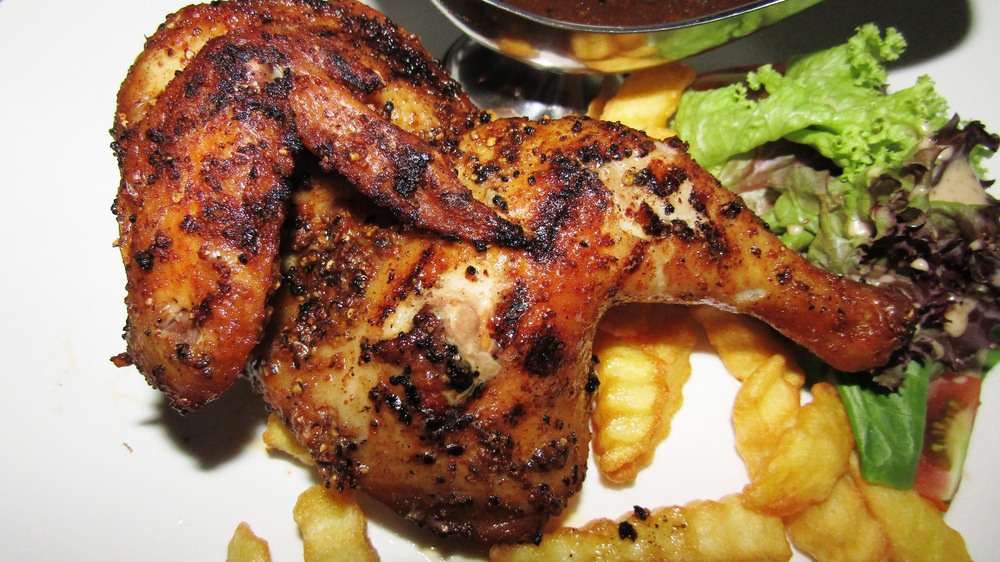 Straight from the oven, roasted half spring chicken  (RM29.80) comes with black pepper sauce in a stainless steel sauce boat. Black specks on the surface of the half-bird indicate it has been seasoned with black pepper.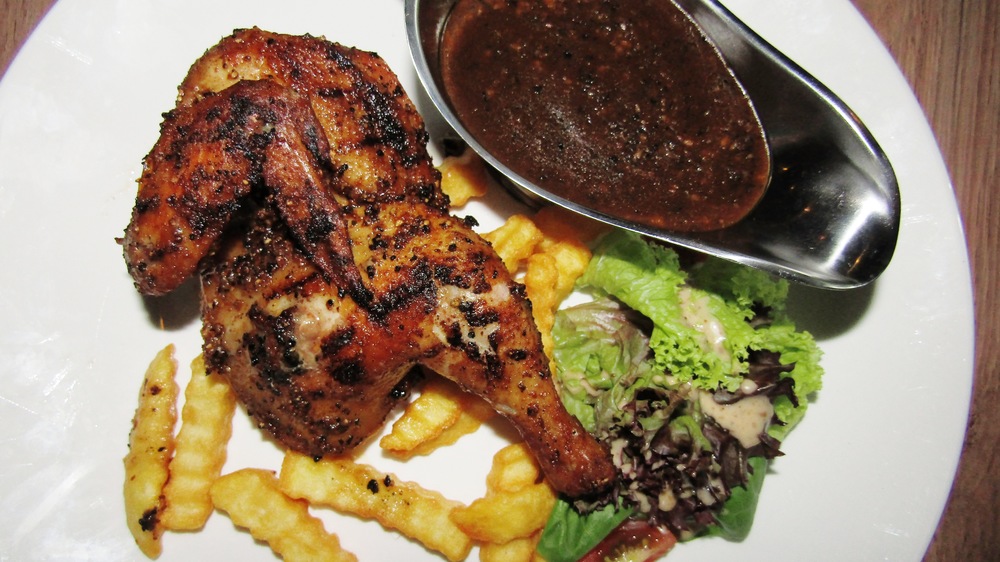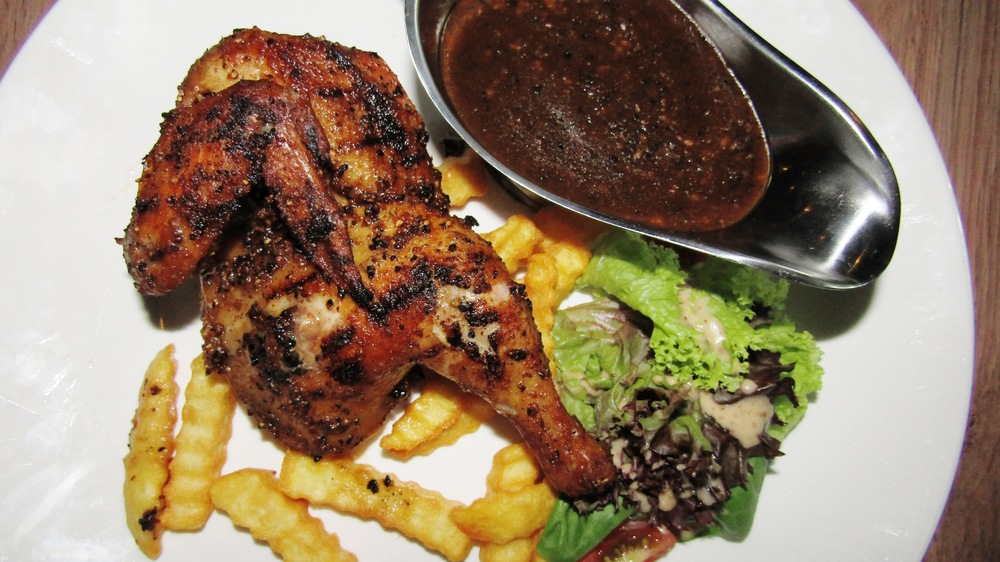 My first chomp reveals succulent texture and layers of flavour. Second chomp with driblets of black pepper sauce rewards my taste buds with mild, zesty spiciness, but it's not searing hot. The quantity of veggies can be more generous, however.
Tomato bruschetta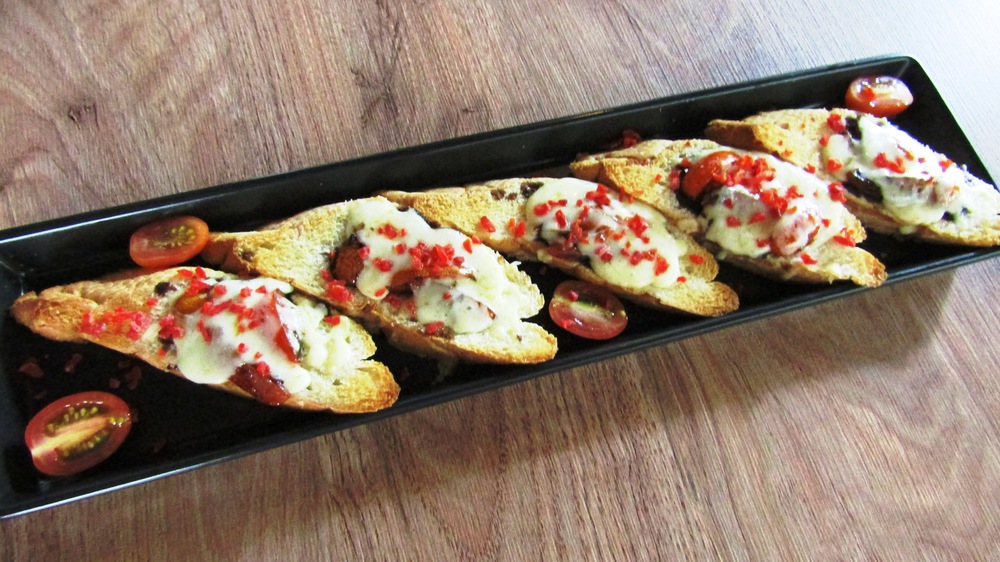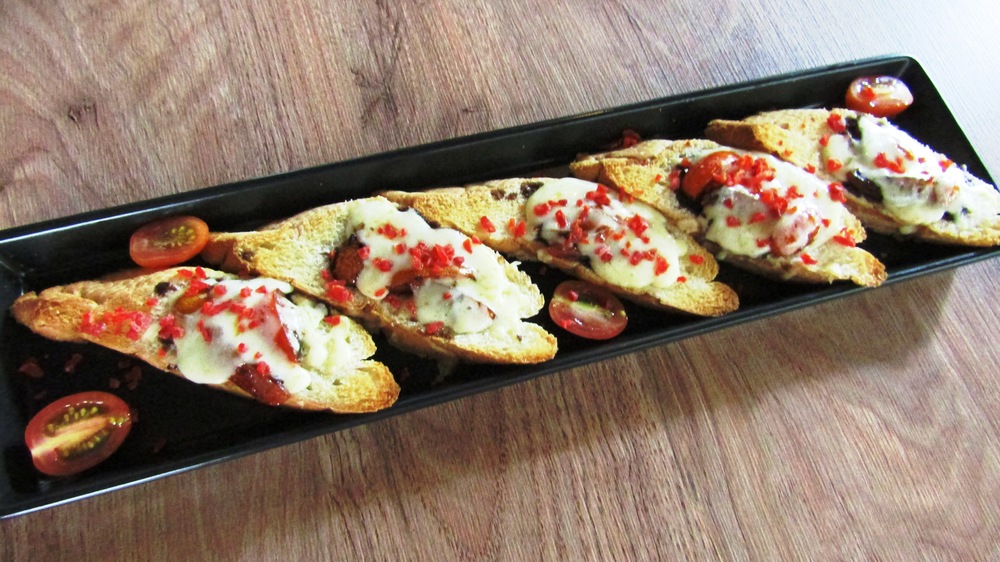 A platter containing five pieces of tomato bruschetta (RM16.80) whisked to my table heralds the end of my meal. The word "bruschetta" originates from "bruscare" which means "to char", and this dish dates back to medieval Roman times.
Shrouded in a haze of garlic, the bread delivers crisp exterior but soft insides; however, the tomato flavour is weak. More tomatoes would have amped up the flavour of the snack.
Rose tea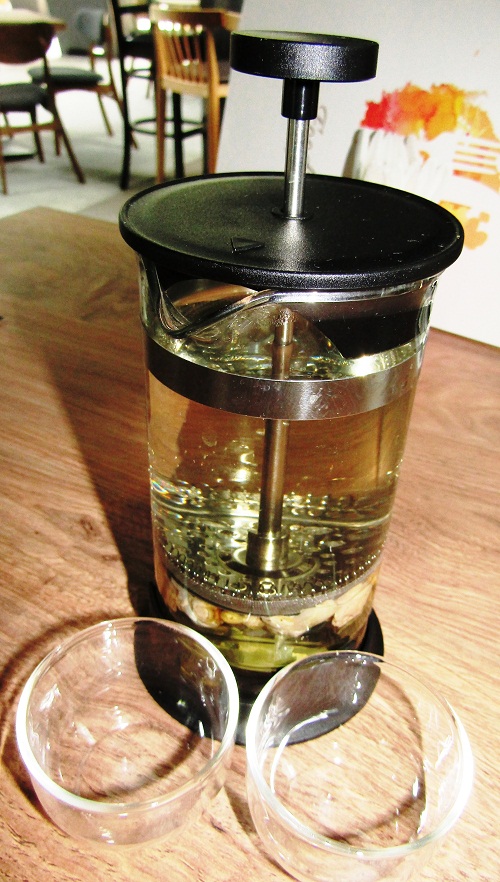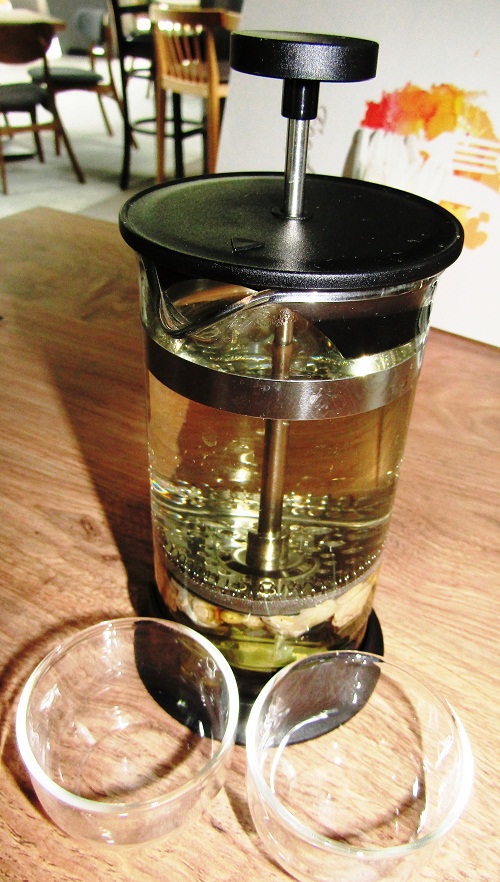 A provocative delight to my senses, the rose tea (RM11.64) smells as good as it tastes.
While sipping this light, floral delight, I feel as if I'm strolling in a rose garden. Yes, "the smaller the menu, the better the food" rings true in this gastrobar and winehouse.
Location & Details:
Brazzo Cascades
LG, Dataran Cascades
No. 13A, Jalan PJU5
Petaling Jaya
Opening hours: 12 noon to 1 am daily
Tel: +603-7629 4086