A Taste of Japan at Eyuzu Japanese Cuisine: Snapshot
Eyuzu Japanese Cuisine in Eastin Hotel Kuala Lumpur introduces the 'A Taste of Japan' Shumatsu Buffet Dinner. Shumatsu translates to mean weekend, and the dinner buffet is already currently available. Specialties of the spread include fresh fish and seafood, teppanyaki treats cooked a la minute, and freshly-made mini pancakes. One can also look forward to customary dishes like takoyaki, sushi, California rolls, and cha soba (green tea soba), complete with the cold dipping sauce.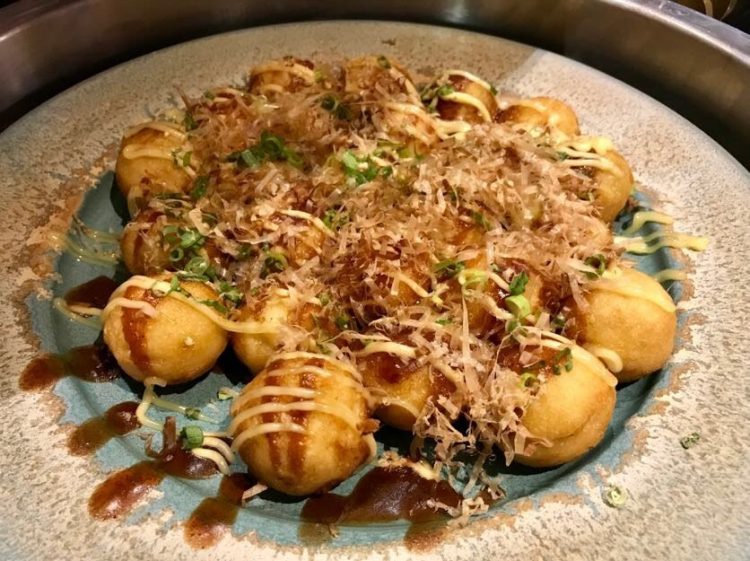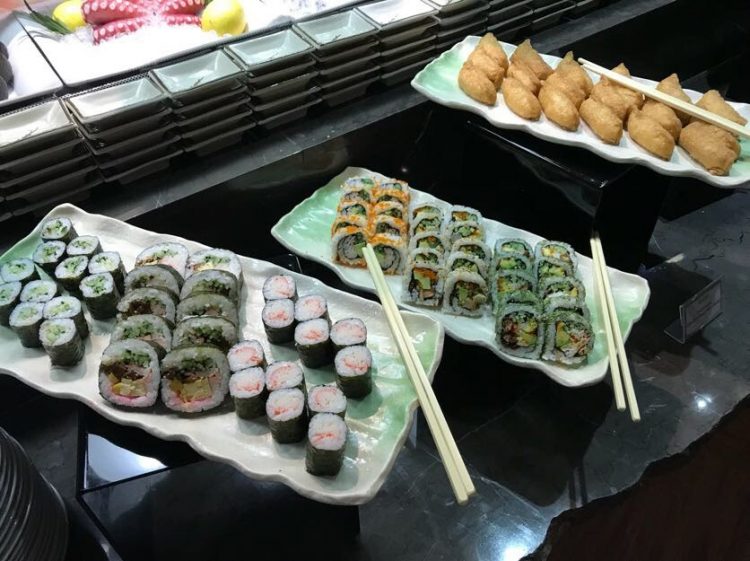 Surf and turf selections
Highlights of the fresh seafood selection include the prawns and fish (salmon and tuna). There are also fresh oysters for the curious. Moving down the seafood aisle, there's stir-fried udon, garlic fried rice, grilled unagi (eel) slices, and chawanmushi (egg custard) too. Grilled shishamo (a type of saltwater fish) and barbecued chicken wings, as well as deep-fried gyozas (dumplings) and salmon fingers made up the rest of the warm food choices. Servings of tempura can be ordered from the waiters – each basket contains a mix of prawns, fish, and vegetables.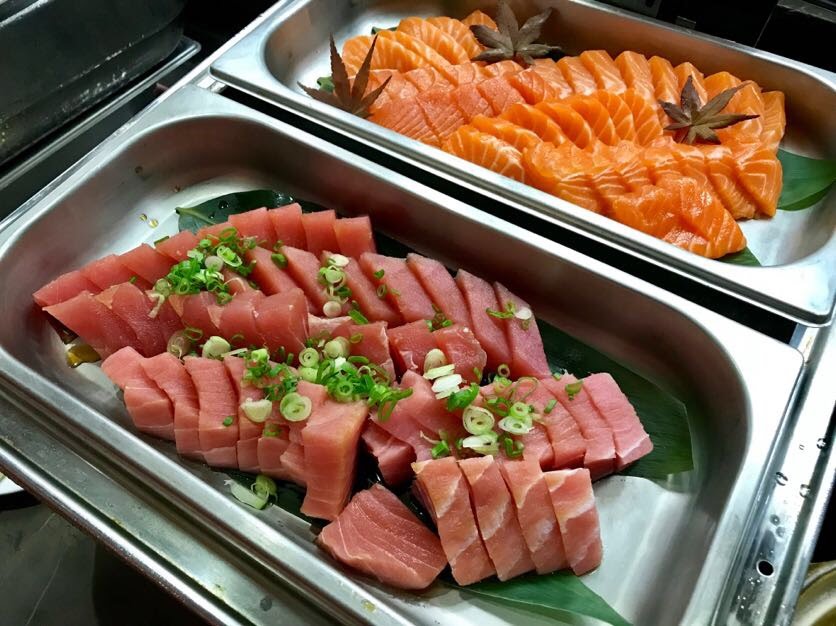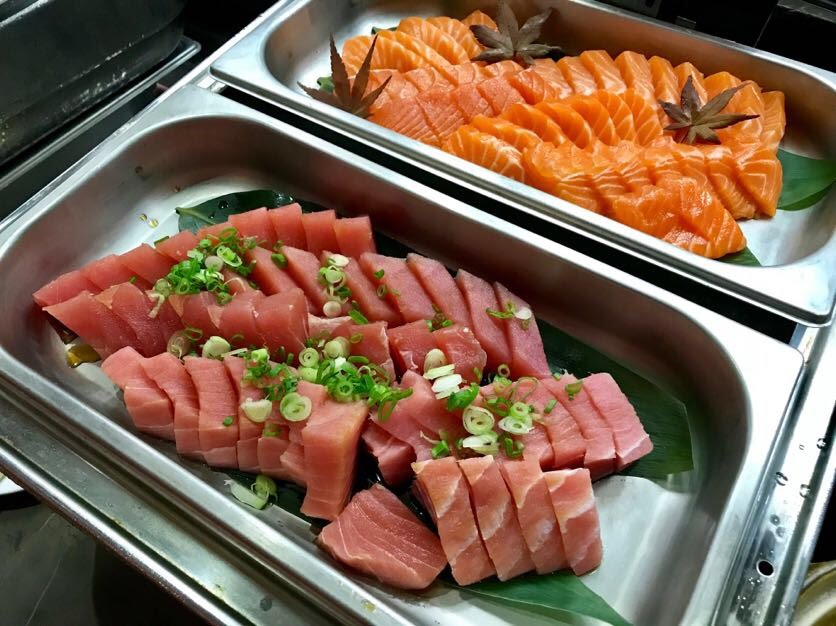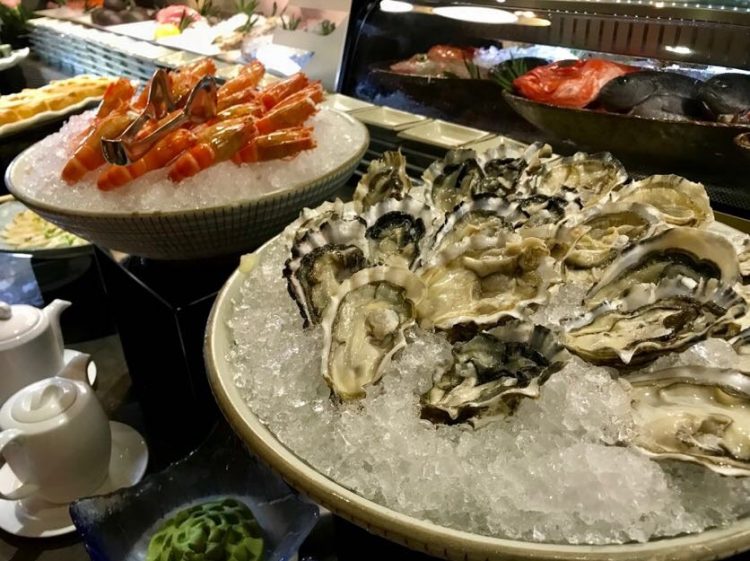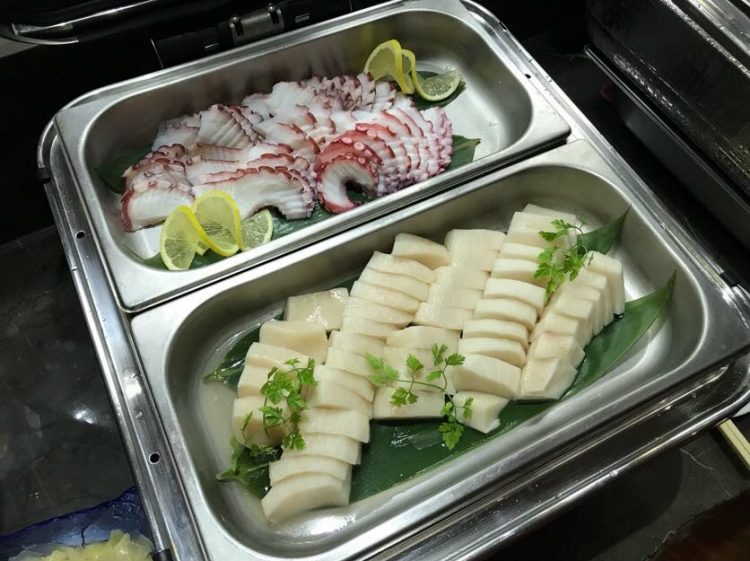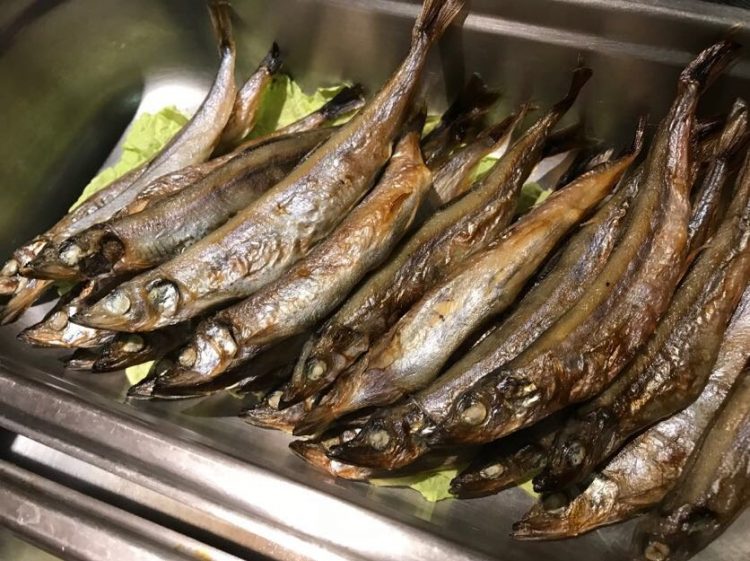 Japanese salad bar
The salad bar features popular Japanese favourites like chuka iidako (seasoned baby octopus), wakame (seaweed salad), tamagoyaki (rolled omelette), and edamame, as well as jellyfish, seafood, and potato salads. Next to it is the mini pancakes stand where the dollar-sized pancakes are freshly made. Spread options include honey, peanut butter, and kaya. There's also mochi served with ground peanuts, a fairly familiar Malaysian flavour.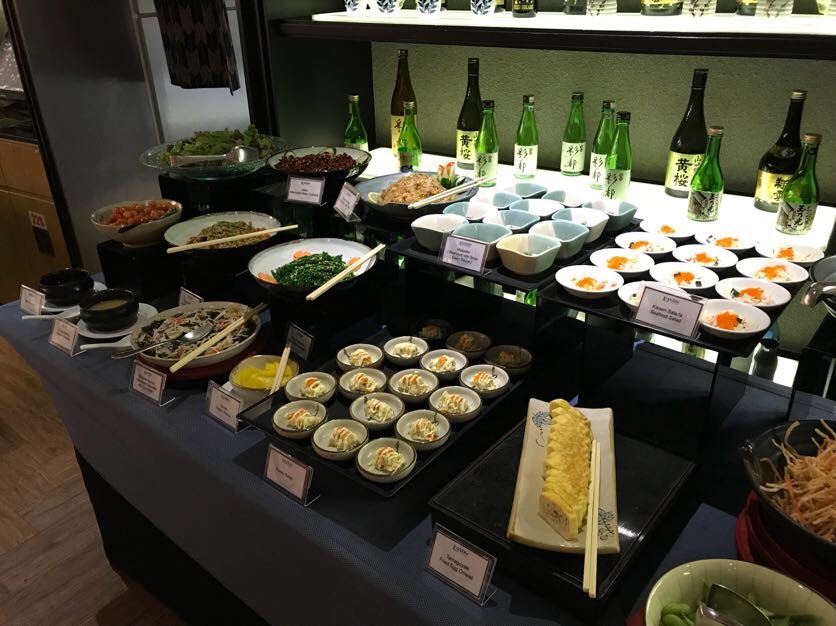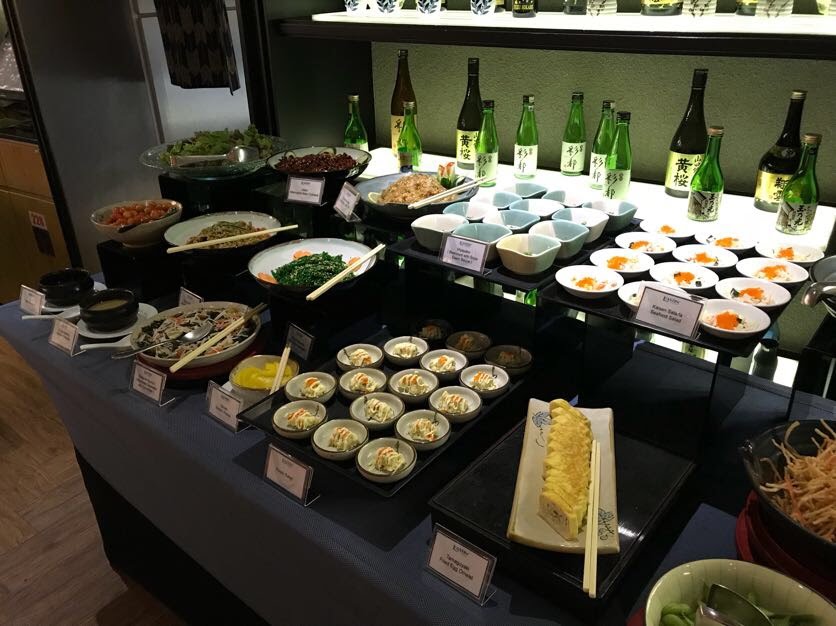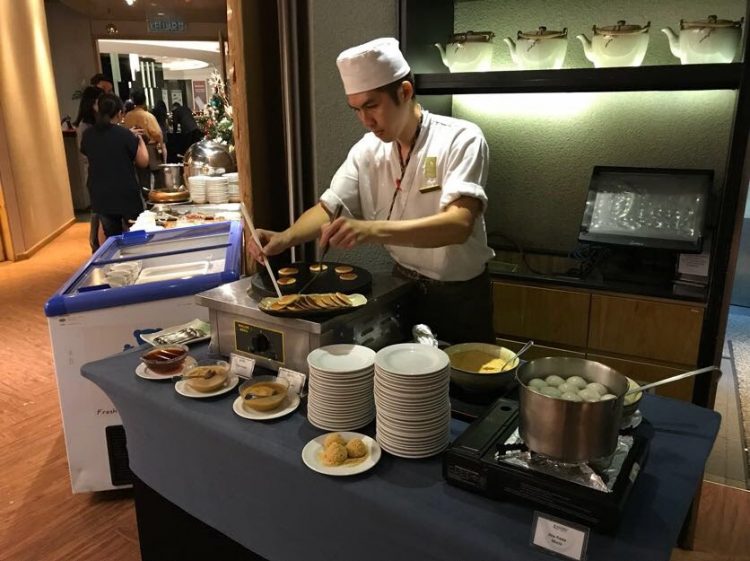 Sweets and ices
On the sweeter side of things, stroll over to the array of cakes and ice creams on display and take your pick. As is the norm at many buffets in Malaysia, you can build your own ice kacang (shaved ice bowl). For the more health-conscious, fresh seasonal fruits are an option too.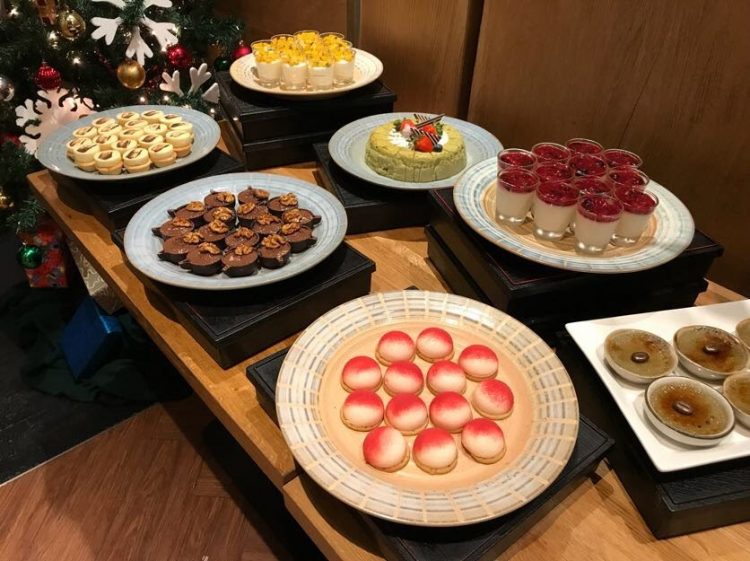 Price: RM118 nett per adult, RM59 nett per child
Location & Details
Address: Eyuzu Japanese Cuisine, Level 1, Eastin Hotel Kuala Lumpur, 13 Jalan 16/11, Pusat Dagang Seksyen 16, 46350 Petaling Jaya, Selangor, Malaysia
Phone : +603 7665 1111
Hours: 6.30 – 10.00pm, Saturdays and Sundays