Mother's Day Dining Round-Up
Mother's Day is this coming Sunday (May 14), so if the date has snuck up on you or if you haven't made plans to spend time with the most special lady in your life and want to treat her to an enjoyable meal, afternoon tea, or even a lively jam session, we've got a few ideas for you!
COURTYARD BY MARRIOTT SETIA ALAM MOTHER'S DAY BUFFET
On Sunday May 14th, 2023, treat mum to a special Mother s Day buffet at 5 Wells Restaurant, Level 2, Courtyard by Marriott Setia Alam.
This Mother s Day, Courtyard by Marriott Setia Alam will feature an array of delectable dishes, which have been carefully crafted by the hotel's talented chefs. Guests can expect to indulge in a range of cuisines, from traditional Malaysian fare to international delights. The buffet is priced at RM98 nett per adult, half priced for children between 6 to 12 years of age, making it an affordable yet luxurious way to celebrate Mother s Day in the suburbs.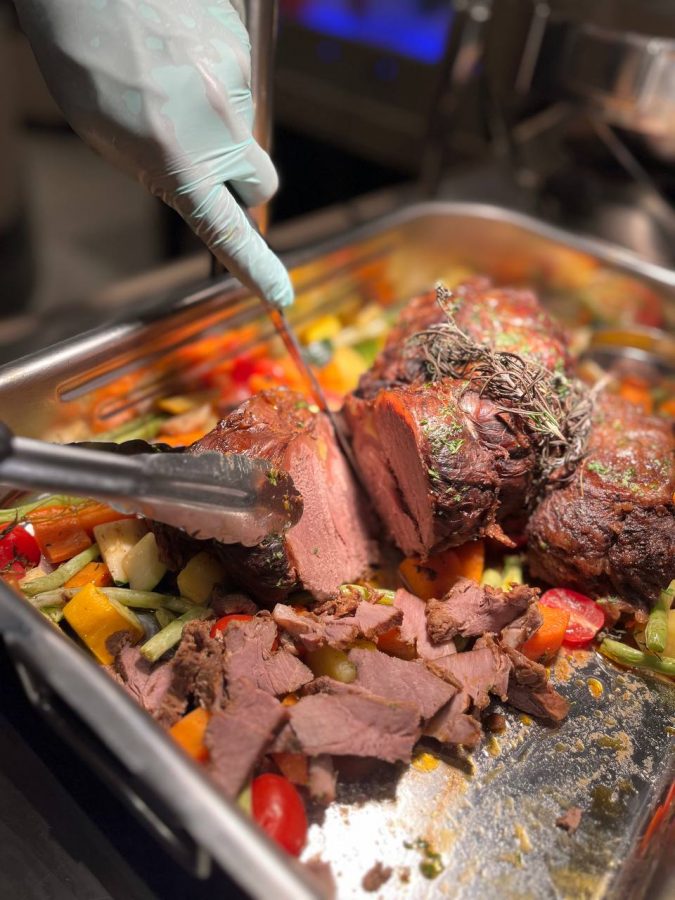 In addition to the sumptuous spread of food, all mothers who attend the Mother s Day Buffet at Courtyard by Marriott Setia Alam will receive an exclusive surprise. The surprise is a token of appreciation from the hotel for all that mothers do for their families and loved ones.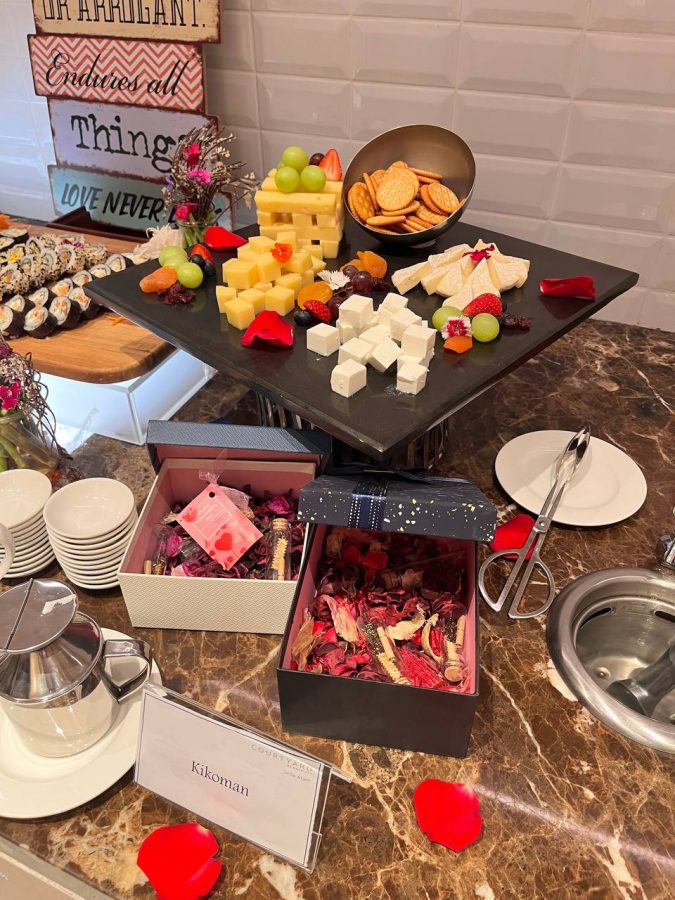 The Mother s Day buffet at Courtyard by Marriott Setia Alam is expected to be a popular event, so early booking is recommended to avoid disappointment. For quick reservation, WhatsApp 5 Wells Restaurant: +6012.560 9077 or email [email protected].
---
MOTHER'S DAY HI-TEA BUFFET
"Mother is one to whom you hurry when you are troubled." — Emily Dickinson
Of all the fond memories since childhood, fun playtime games, accidental falls, innocent tantrums and loving moments, there is always one constant: our dearest MOM. For all the times you picked us back up, without a moment's hesitation. For the woman of our heart, this day is for you. Bring Mom along for Chek's Mother's Day Hi-Tea Buffet, with a wide selection of delicious food made with love.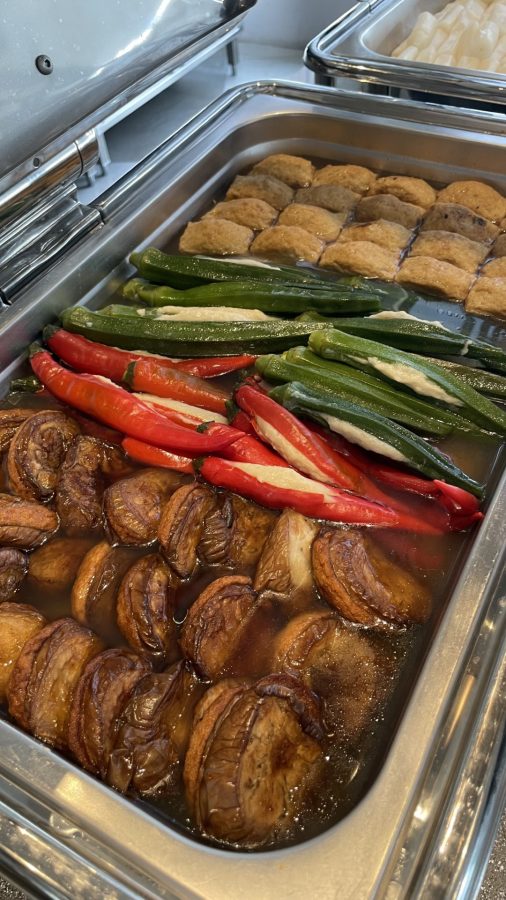 There are also games with hotel prizes to be won! Join the cupcake decorating, balloon stamp, mommy bingo, and Memories of Mom (prizes for game winners).
Mother's Day Hi-Tea Buffet is being held on Sunday, May 14, 2023 from 12:30pm – 4pm.
Prices: RM118 nett — adult | RM83 nett — senior | RM59 nett — child (10% off ONECARD / Maybank / UOB / Citibank / AFFIN / Petron Miles cardholders – discounts apply to adult price)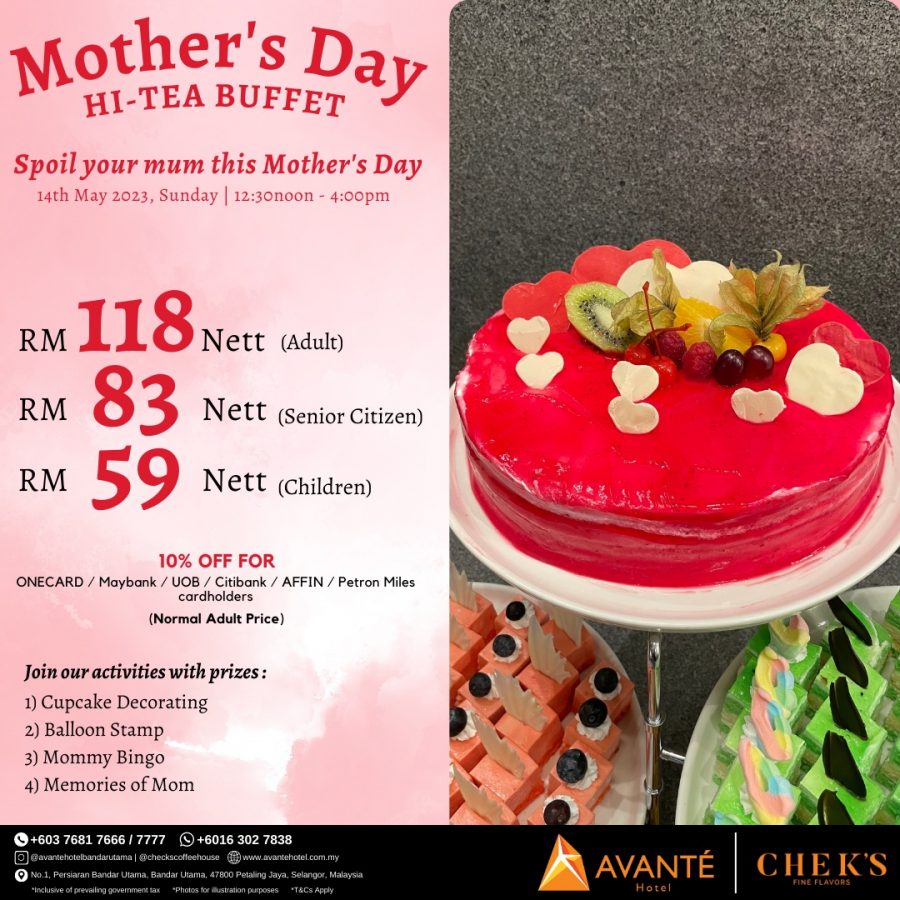 Book Now: Tel: +603.7681 7666 / +603,7681 7777 or WhatsApp: +6016.302 7838. You can also email to: [email protected]
---
SOFITEL'S MOTHER'S DAY BRUNCH AND AFTERNOON TEA      
Celebrate your mom with an enjoyable time at Nizza's Mother's Day brunch at Sofitel that also offers access to the swimming pool, sundeck, steam rooms, sauna, and changing rooms. The brunch is available on May 14, 2023, from 12pm to 3pm, and is priced at RM158+ per adult and RM79+ per child (7 to 11 years old).
The brunch highlights: Flaming barbecue pit offering whole seabass with lemongrass fragrance, salsa verde marinated prawns, herb crusted leg of lamb, stuffed smoked chicken, black angus striploin, barbecue short ribs, wagyu beef burger, spicy honey baked chicken wings, grilled corn on the cob, baked potatoes, and more.
Additionally, you'll find a carving station, pasta station, and hot dishes such as Angus beef balls bolognese, risotto pomodoro, baked whole cauliflower mimosa, and truffle mashed potatoes.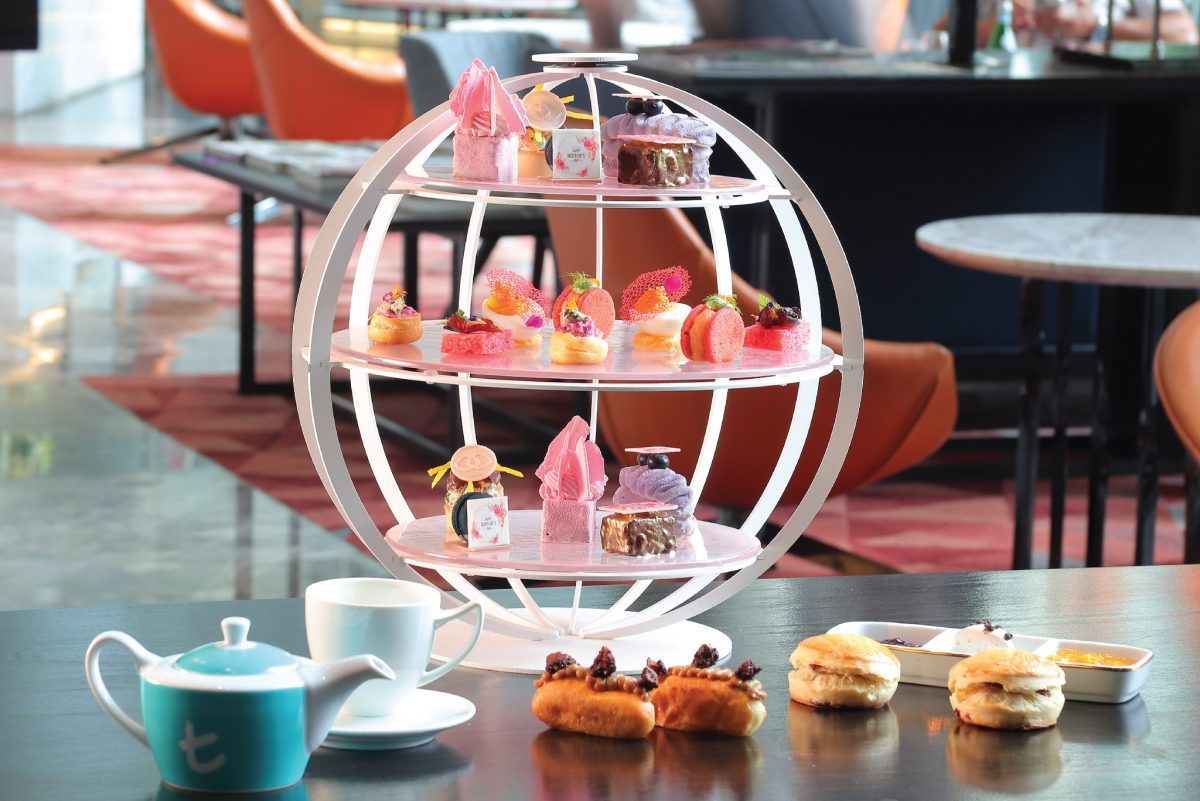 Also at Sofitel, you can consider treating your mom to a delightful assortment of cakes, pastries, and savouries at Le Bar Cocktail & Stories. The afternoon tea is available until May 14, 2023, from 3pm to 5pm, and is priced at RM158+ per set.
For dining reservations at Nizza or Le Bar, please call +603.2720 6628 or visit https://www.sofitel-kualalumpur-damansara.com/offers.
---
NOBU KL PRESENTS AN UNFORGETTABLE MOTHER'S DAY CELEBRATION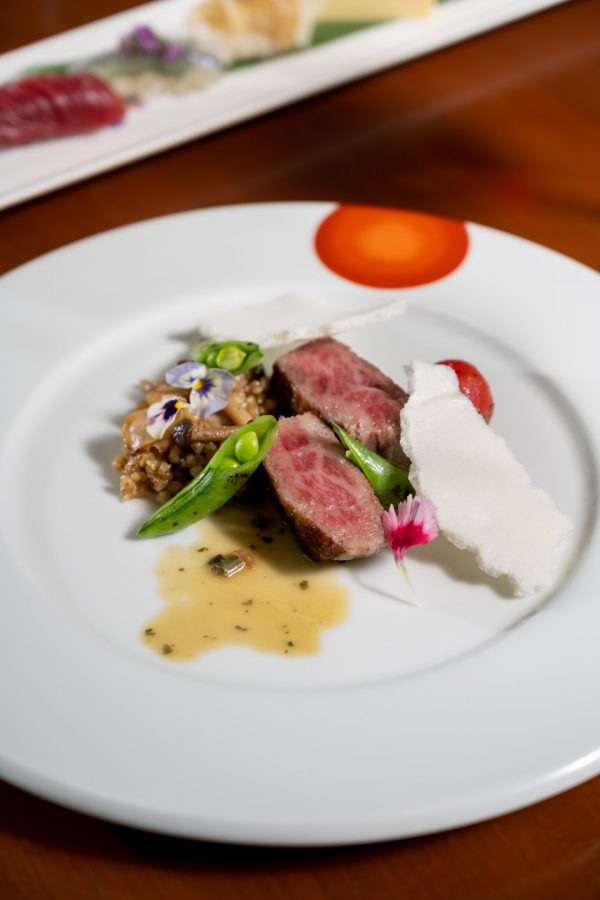 As Mother's Day approaches, there is no finer way to honour the tender dimensions of motherhood than experiencing the debut of Nobu Kuala Lumpur's all-new Mother's Day Omakase menu. 
Available from May 12 to 14, celebrate Mother's Day in style by savouring in the exclusive Omakase menu, a delectable culinary tribute to the immeasurable love and sacrifice of all mothers; enjoying an intimate Nobu-style experience rich in affluent culinary flavours.
"As we stay committed to providing our guests with the best dining experience possible, it is with great pride that we introduce a fresh new take on our usual Mother's Day Omakase menu. With this new menu, we want to offer our guests the chance to show their appreciation for the women who have played such a vital role in their lives. It is a carefully crafted menu showcasing the unique flavours and textures of each ingredient. I am extremely proud of my talented team of chefs for curating such an exciting menu; we are confident that our guests will be delighted with this experience," said Chef Philip Leong, Head Chef of Nobu Kuala Lumpur.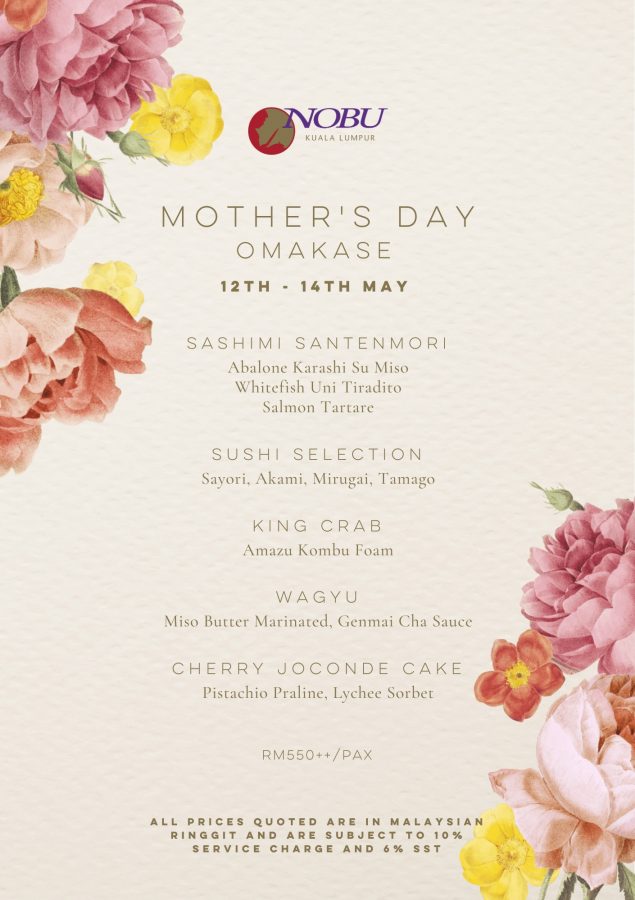 The Nobu Mother's Day Omakase is priced at RM550++. For enquiries and reservations, please call +603.2380 0028, WhatsApp +6019.289 5085 or email [email protected].
---
MOTHER'S DAY SPECIAL: ACOUSTIC JAM SESSION AT ROCKAFELLERS
There's always something special about the sound of live acoustic music that creates a warm and intimate atmosphere, perfect for sharing stories, laughter, and love.
Come celebrate Mother's Day with us at Rockafellers Bukit Damansara this Sunday, May 14th, from 5:30pm onwards.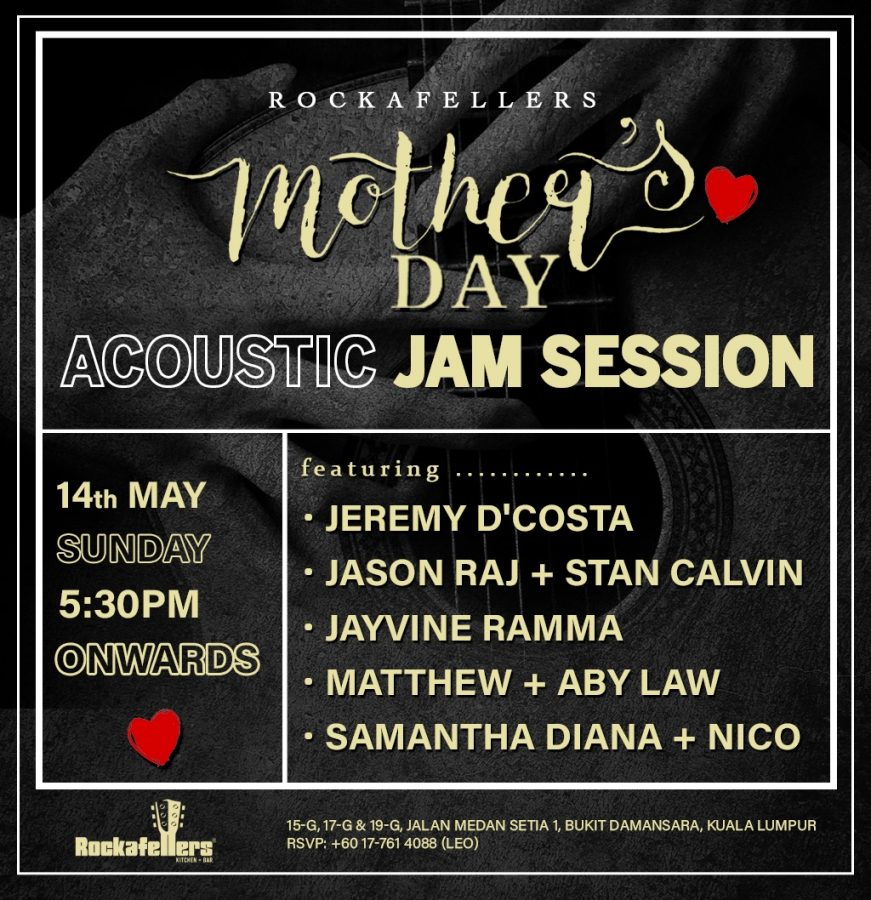 Our spectacular Sunday Roast, priced at just RM68+, and awesome live music will make this day even more special as you get ready to watch the talented musicians strum their guitars, sing those songs, and celebrate all the greatness of Mom!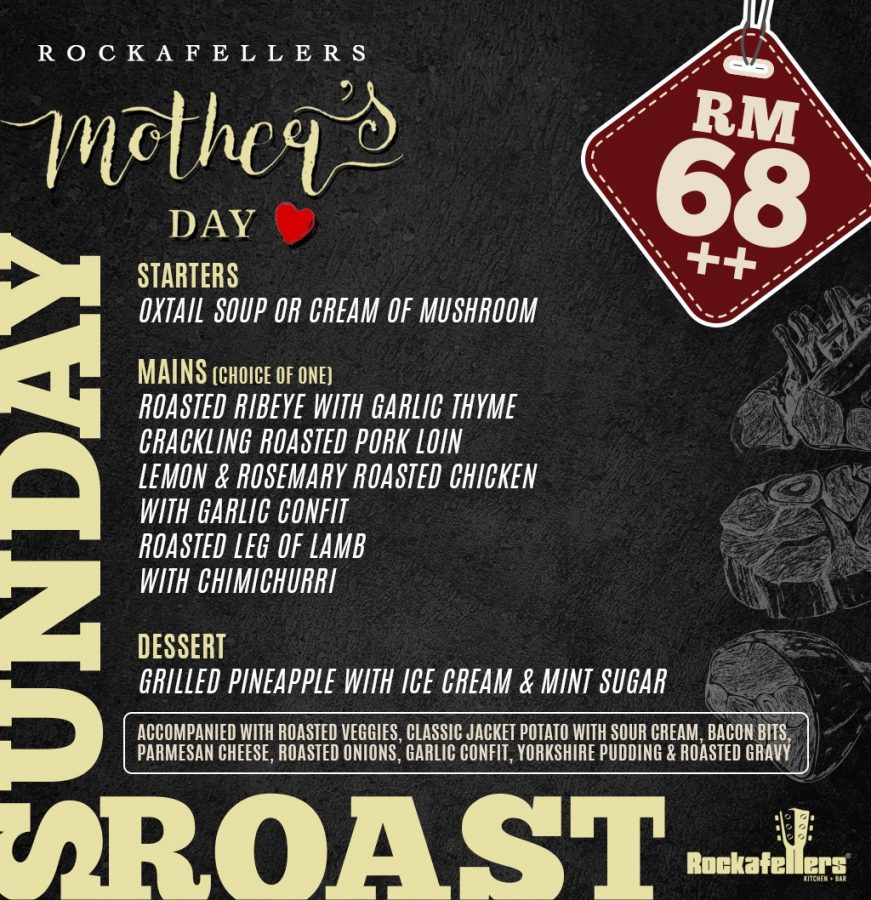 To reserve your place, drop a message to Leo on WhatsApp to +6017.761 4088.