The Krua at Petaling Jaya: Restaurant review
Thai-born Anne Kanyapat helms this new casual venue that seeks to reflect the full-on flavours of her northeastern heritage.
Porky
Specialities include an aromatic house-made pork sausage (RM15) and classic Isan green papaya salad with fish sauce (RM12). If you're a fan of traditional braised pork leg, this is worthwhile – tender and fatty, with light, pleasing herbal nuances (RM35).
An extensive menu
The menu is extensive, comprising some 80 recipes, from stir-fries like preserved eggs with minced pork and holy basil (RM25; rather on the greasy side) to curries like panang pork (RM25; a bit more fiery than expected – The Krua isn't scared of spices).
Set meals are available too; a steamed rice platter with some catfish and egg, plus a butterfly pea flower beverage, costs RM15.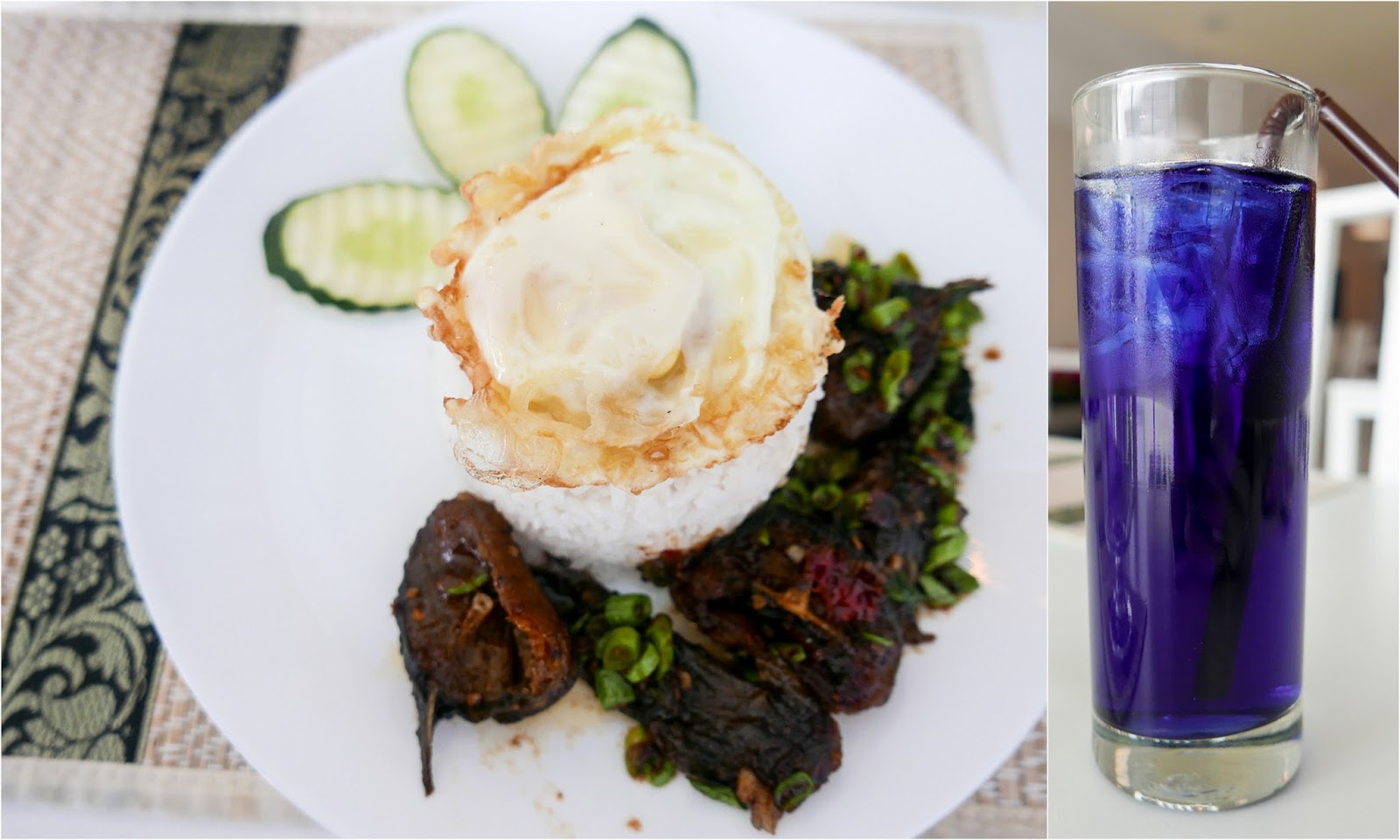 Desserts
Warm, satisfying desserts include a lovely, creamy-soft pumpkin wedge with a smooth centre of coconut milk and egg custard (RM8) & taro balls with young coconut in coconut cream (RM8). All in all, there's potential for The Krua to be a destination for fans of fuss-free Thai authenticity.
Location & Details
The Krua
14, Jalan 19/36, Section 19, Petaling Jaya, Selangor. Same row as Mungo Jerry.
Daily, 10am-10pm.
Tel: 012-303-5679