Morganfield's Unveils New Menu at Pavillion: Restaurant Review
Morganfield's is a homegrown chain of restaurants known for its 'American-size' portions and delicious pork ribs. Celebrating its 7th anniversary this year, they now have a new tagline 'Back to Roots', to remind themselves that no matter where the journey takes them, it's always about staying true to their roots, which is quality comfort food, in this case. The ambiance is also always inviting, rustic and warm, suitable for large groups and families.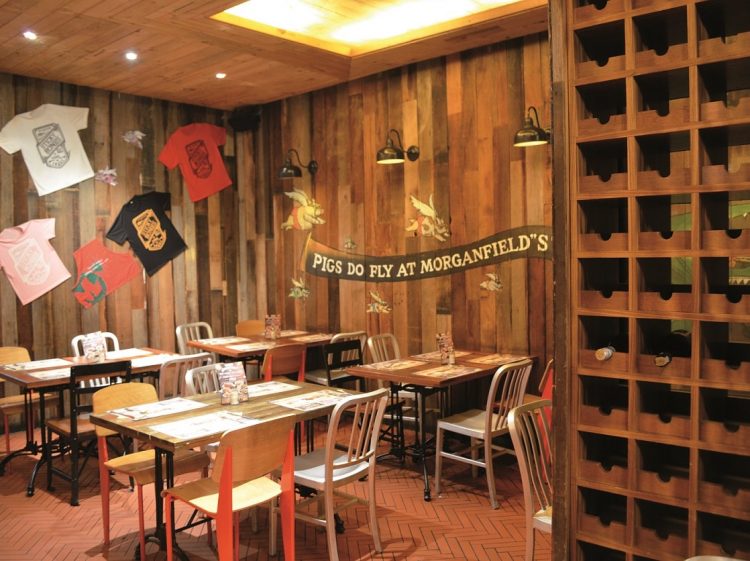 They've also done a major revamp of the menu, newly launched with over 40 new menu additions. Taking their customers' feedback to heart, they've also included smaller portions to cater for the smaller Malaysian appetite and preference. There is now the 'Lunch Slab' portion for the ribs, where previously there was only the Half and Full portions, quarter-sized roast chicken meals, and Mini Platters for smaller groups of people. There are also some delicious new appetizers that we had the opportunity to try recently at their Pavilion branch, and new flavours for their trademark ribs.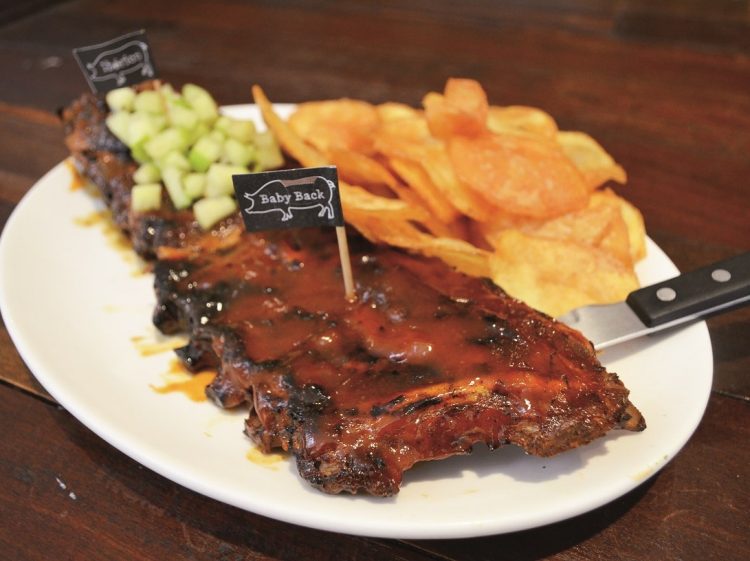 While waiting for the food, we tried their newest drink additions – Southern Fruit Tea and Coffee on the Rocks. The Southern Fruit Tea is a refreshing chilled tea infused with fresh fruit and topped with natural fruit sorbet, coming in flavours such as lychee, kalamansi, green apple, raspberry, passionfruit, and mango. Perfect for a hot day! As a coffee lover, I found the Coffee on the Rocks simply wonderful, as the coffee was served in the form of ice cubes, so it remained strong and undiluted throughout the meal.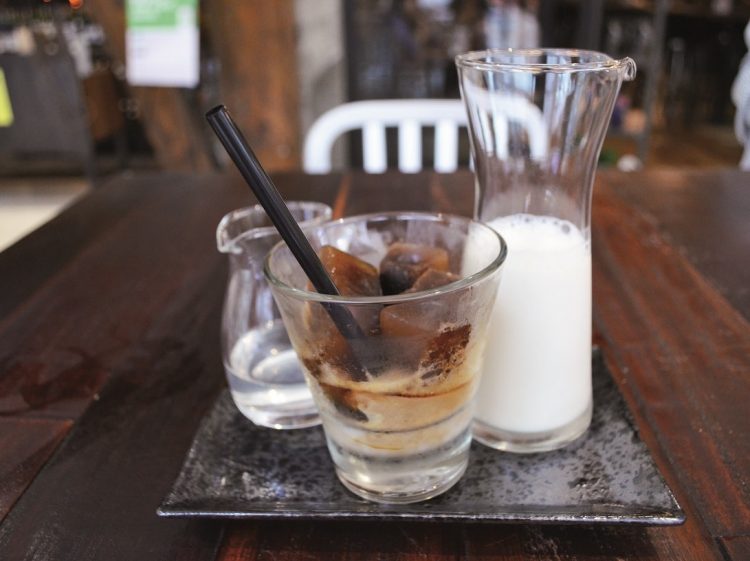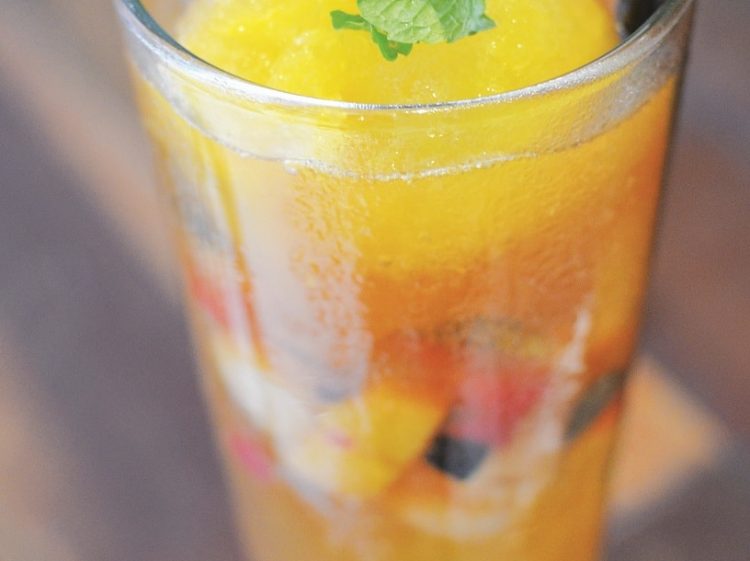 As for the food, we first tried the aptly named Porky Salad, a sinful salad if there ever was one! Loaded with smoky pork belly with a crunchy crust, tossed with a sesame dressing, pork lard pieces, and lettuce leaves, cucumber slices, and tomatoes, it's great to have as a side dish or light lunch, especially if you love pork belly. We also had all three flavours of the Sticky Wings, Honey Soy, Fiery Habanero, and Golden Egg Crunch. All flavours came through very well and the wings were perfectly crunchy on the outside, tender and juicy on the inside. They would go very well with some cold beer on a lazy weekend afternoon.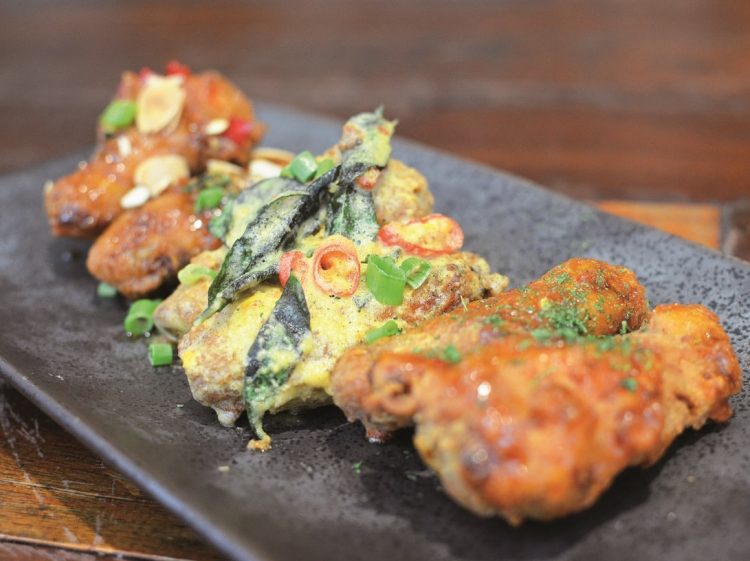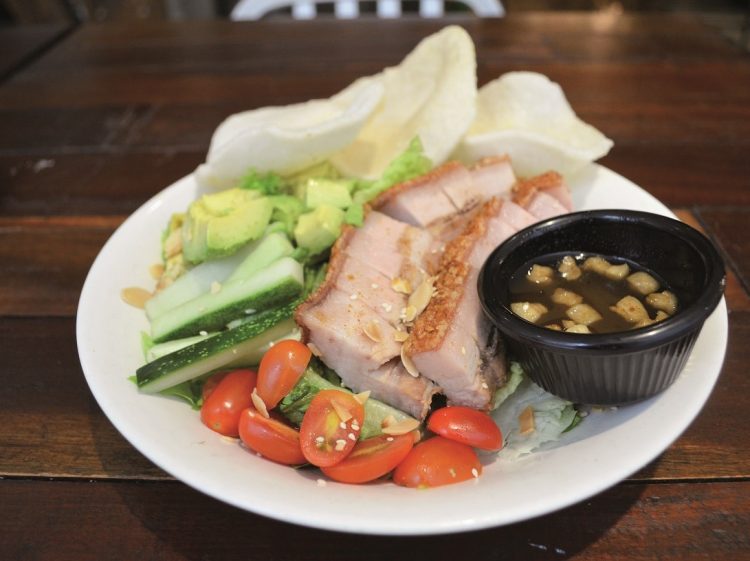 We then tried two of their new rib flavours – the Citrus Mojito and Rib Rub. The Citrus Mojito has a light and fruity taste which went well with the pork, a lighter take on the classic rib dish. The Rib Rub is served dry, meant to highlight the taste of their rib marinade which is full of herby flavour. These were served alongside the Little Barbarian – a Mini Platter with Lunch Slab Ribs (you can choose from a variety of flavours), quarter roast chicken, grilled lamb shoulder, grilled pork meat loaf, beef medallions, sunny-side up egg, and vegetables. A protein-rich platter indeed, meat lovers will go nuts over this!
Lastly, we ended with dessert, a delicious Chocolate Silk Cheesecake. Light and fluffy without being too rich, it was a great ending to a delicious meal at Morganfield's. There also Lunch Sets at great value available now, with dishes such as Oriental Rice Bowls, pasta, schnitzel, and more! Enjoy great comfort food at Morganfield's, any time of the week.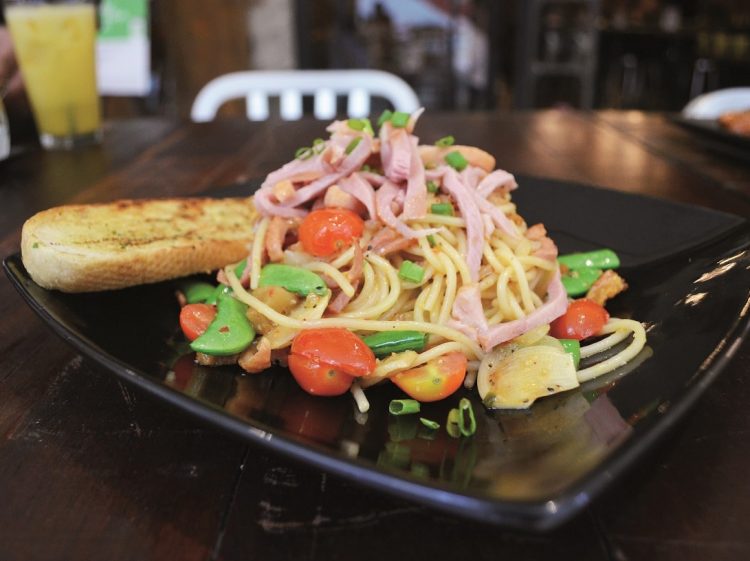 Location & Details
Address: C4.03.00, Level 4, Pavilion Kuala Lumpur, 168, Jalan Bukit Bintang, 55100 Kuala Lumpur
Tel: +603-2141 3192
Hours: Daily, 11am – 1am
Find: View directory for Morganfields (Pavillion) here.