Manja at Old Malaya, Raja Chulan: Restaurant review
Pampering guests with distinctive fare that draws inspiration from Malaysia and beyond, Manja is a labour of love by professionals who clearly take pride in their work, from founder Navin Karu (proprietor of TTDI's popular Vin's restaurant) to Chef Vic to front-of-house leaders Zainal Shukur and Melinder Dhaliwal, whose winning team strives to ensure from the start that guests enjoy their experience in Manja's sumptuous setting.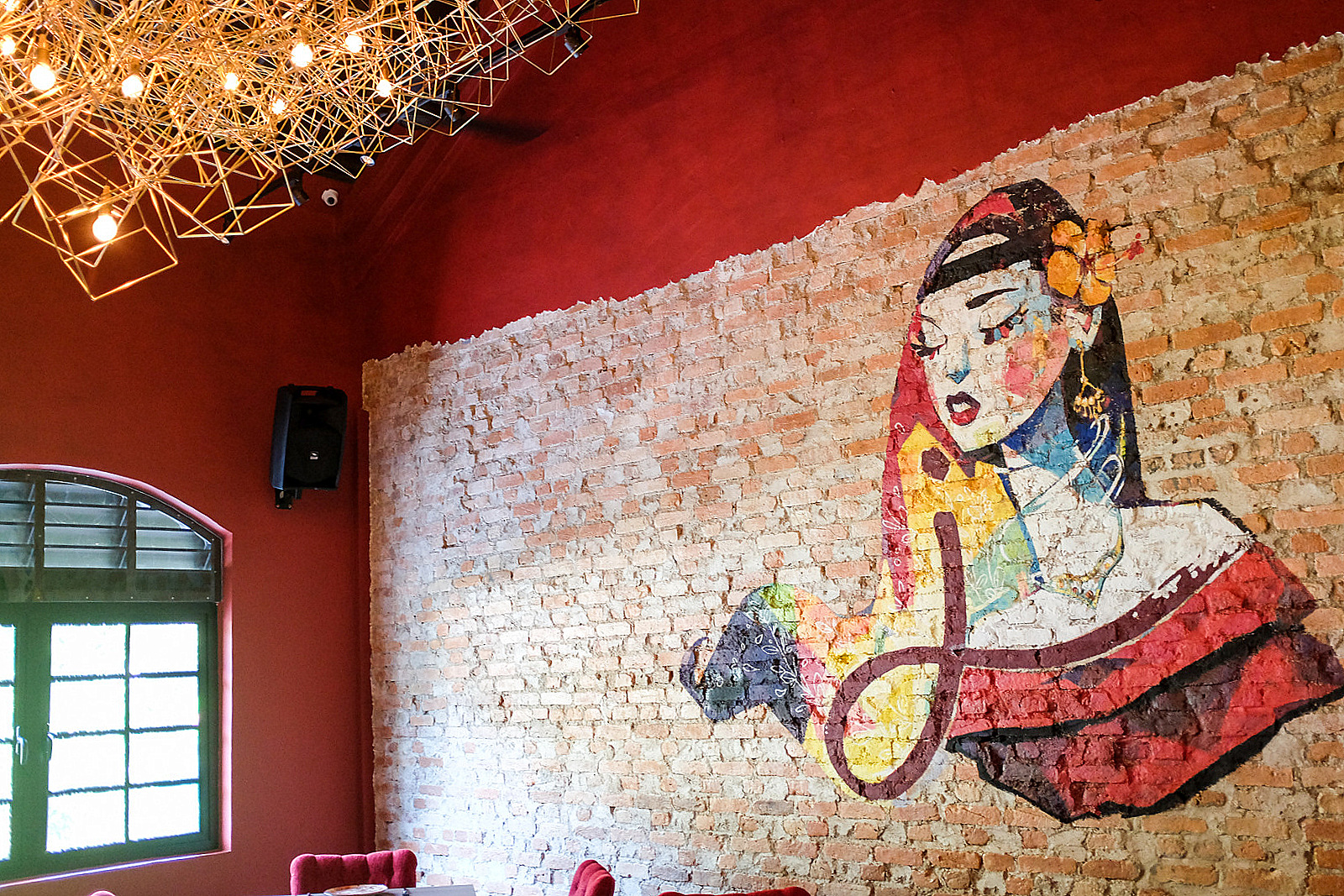 We spent five hours here on a recent weeknight, and would happily have lingered even longer. This ranks among 2016's most interesting new eateries, injecting fresh vitality into the city centre.
Manja's menu is a unique ensemble of original dishes that rise above borders and boundaries, layering familiar Malaysian flavours and textures with influences from across the globe, from the sushi joints of Japan to the tapas bars of Spain, the soul food shops of New Orleans to the osterias of Tuscany.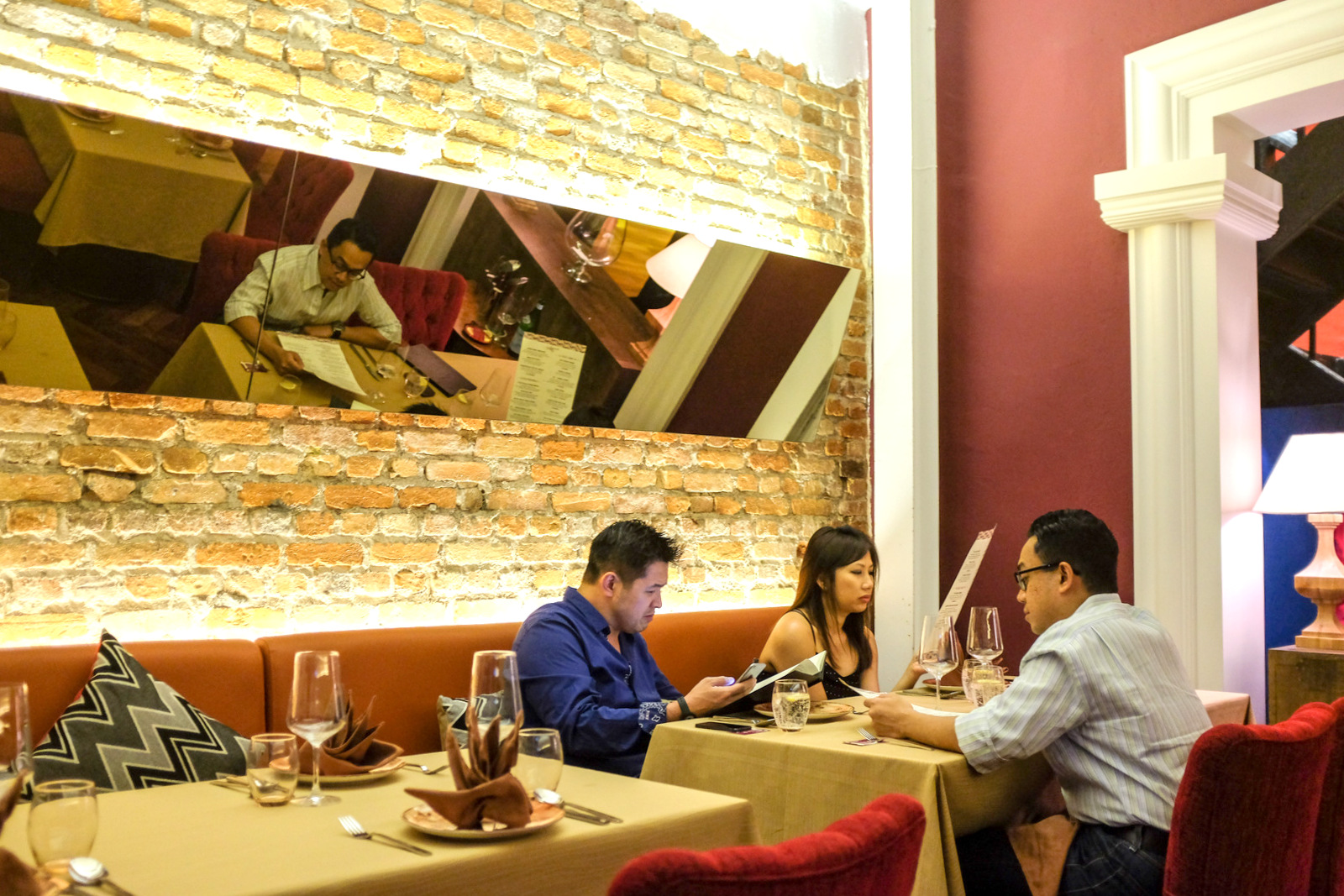 Appetisers
Start with small plates for sharing – both the Borneo Coconut Tuna (RM48; morsels of line-caught tuna sashimi with extra virgin coconut oil, organic coconut milk, roasted dessicated coconut, cashews, red rubin basil and chives, with a side of tapioca chips) and the Paneer & Mango (RM29; grilled cottage cheese with seasonal mangoes, chestnut honey, baby spinach, radicchio, spiced corn, turmeric and chilli) are persuasive representatives of Manja's repertoire – complex and creative, memorably and meticulously presented, whetting the palate with a full-bodied liveliness.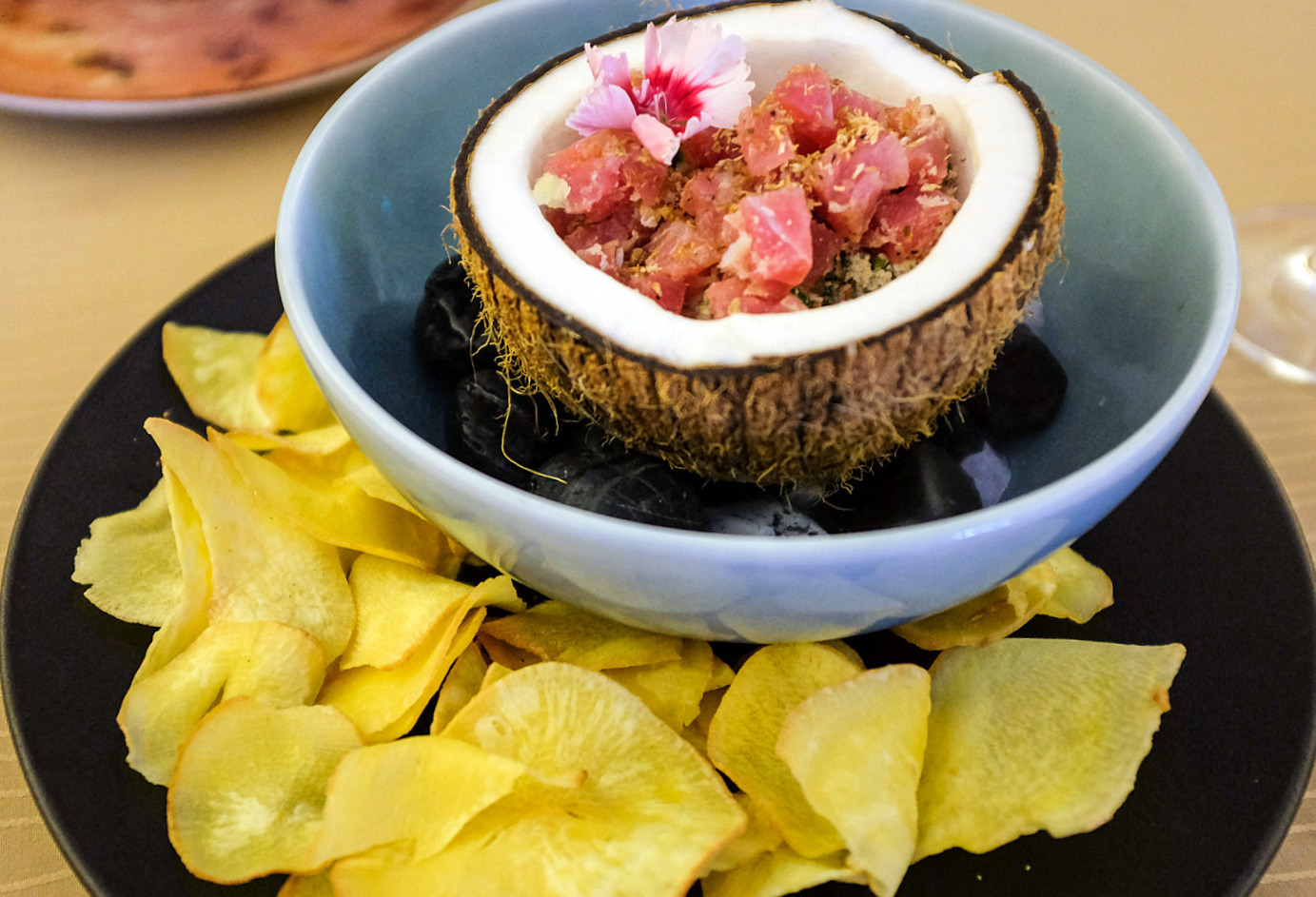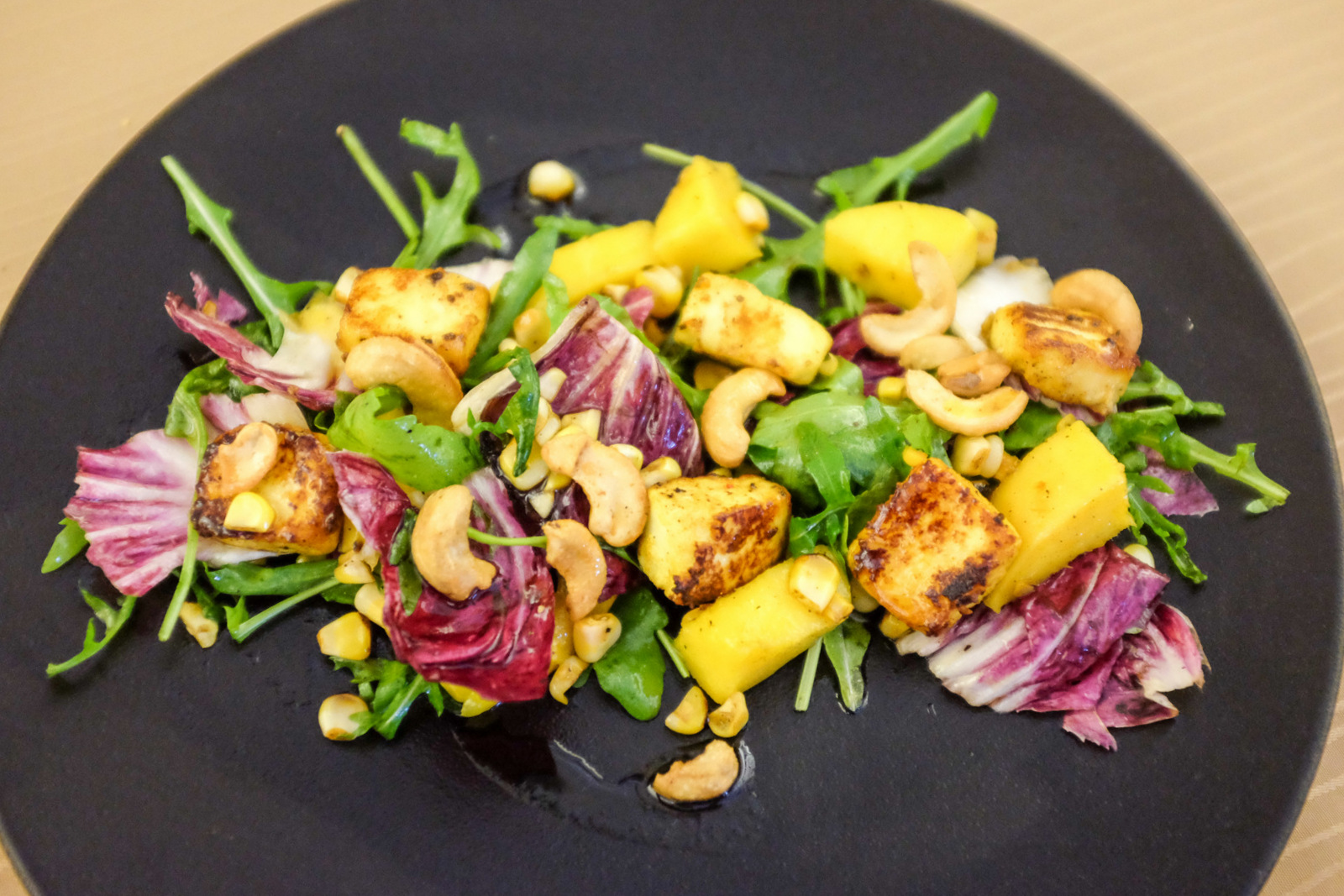 Also recommended: Bayam & Escargot (RM36), unveiled in a swirl of smoky theatrics to showcase irreproachably luscious French snails in a rich, robust recipe of creamy spinach, tinged with garlic chips, curry leaves and fleur de sel, paired with crisp slices of toasted focaccia – a surprisingly satisfying course that transcends the typical cliches of baked escargot preparations.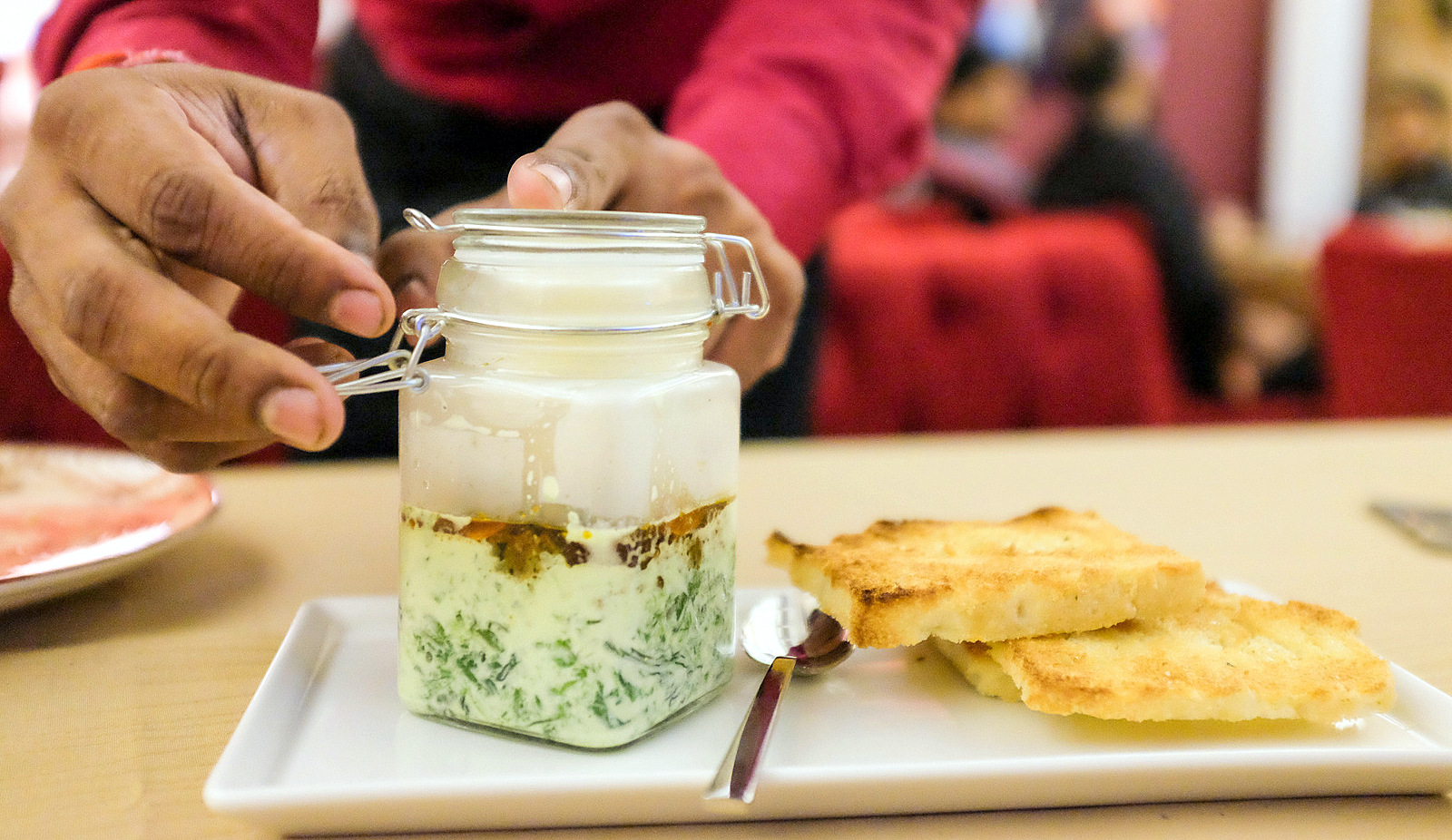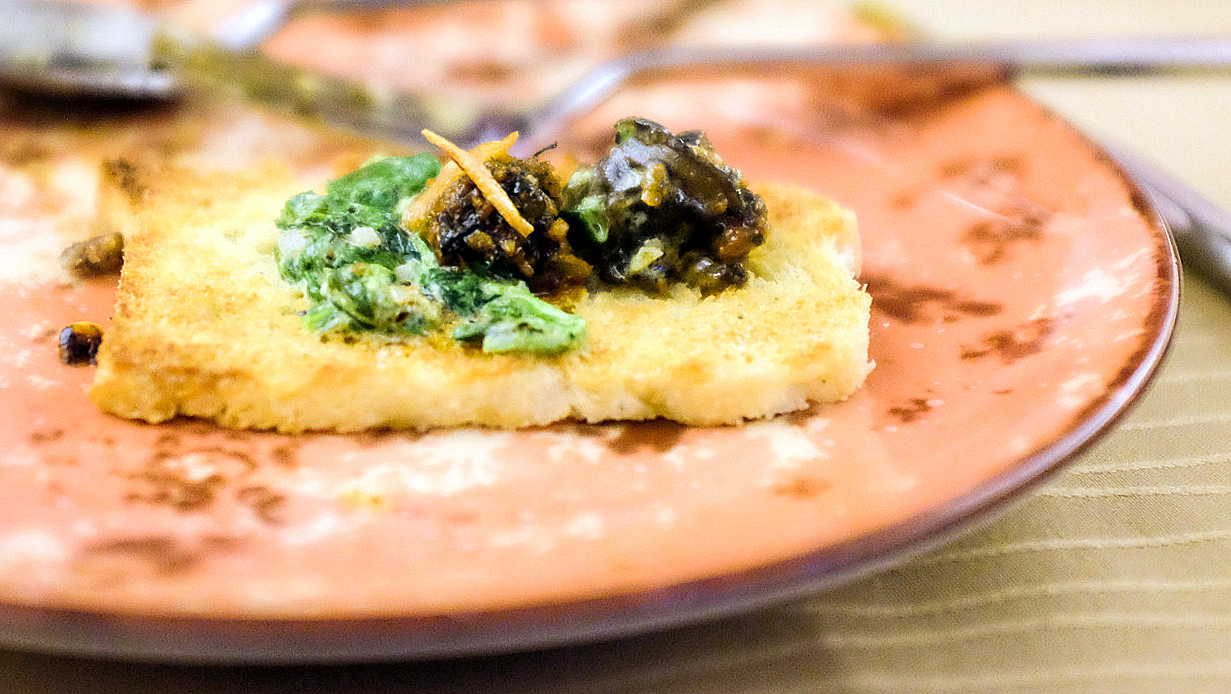 Our favourite among the starters is the Negombo Stir-Fried Crab with Mantou (RM46), moderately spicy and marvellously deep in savoury flavour, with a bowlful of handpicked crab meat (fully fleshy and shell-free, ideal for anyone who loves crabs but finds them tedious to tear apart) cooked with fermented bean paste, bird's eye chillies, fresh tomato puree and pickled onions – a triumphant testament to Manja's effort of making much of its food in its own kitchen, from the sauces and stocks to the bread.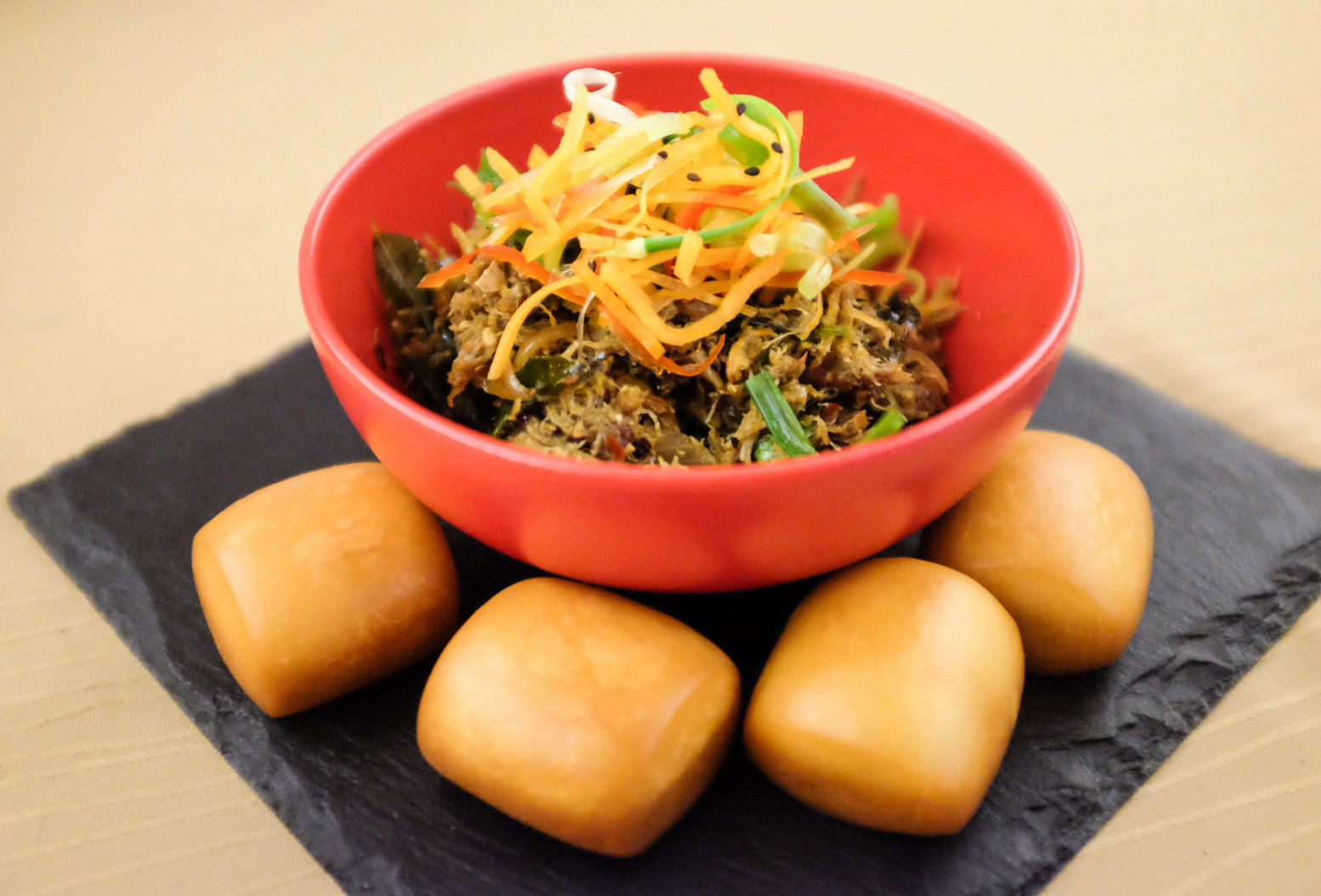 Manja's brioche-based sliders also prove above average for this genre, with two to choose from – local river lobster claw subtly flavoured with peppermint, lobster butter, coriander, garlic, grape seed oil and roasted chilli flakes (RM42) or Angus beef with aged soy, summer truffles, shallots, roasted seaweed, cheddar and house-made mayo (RM36). The crustacean scores convincingly for succulent execution, but in the battle between both, we side with the beef slider for its umami-potent juiciness.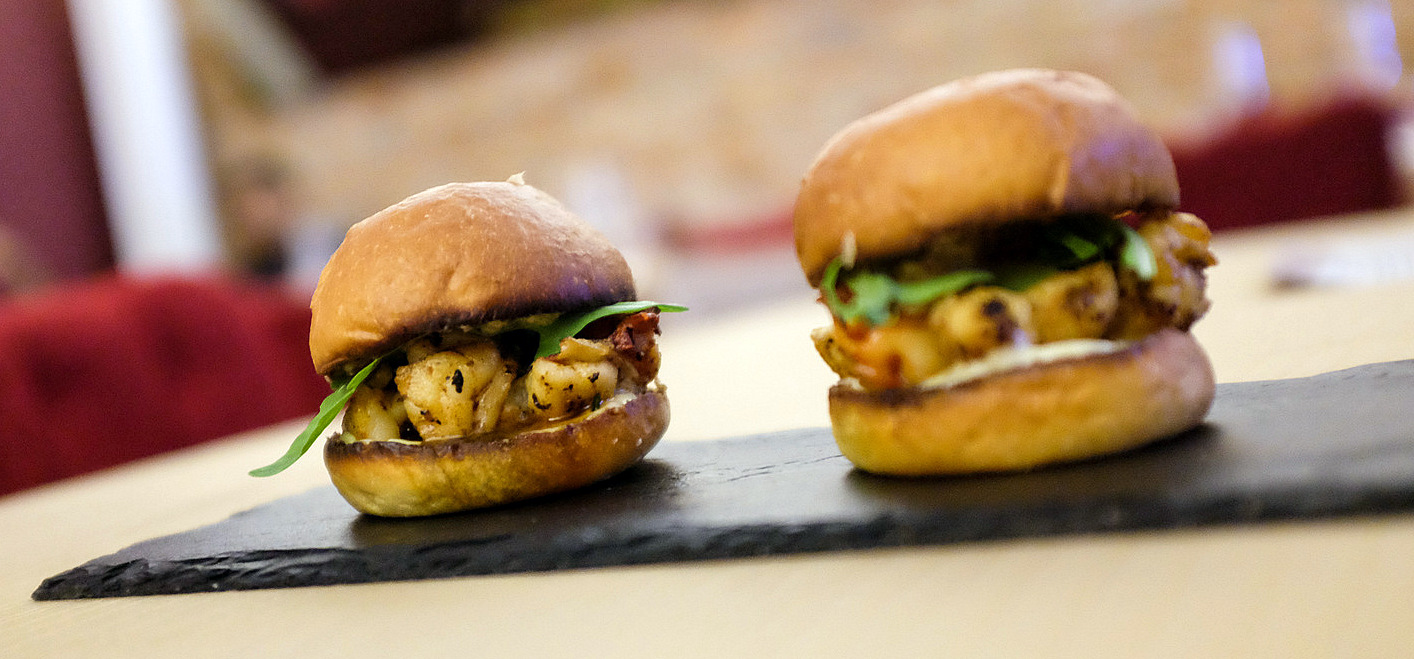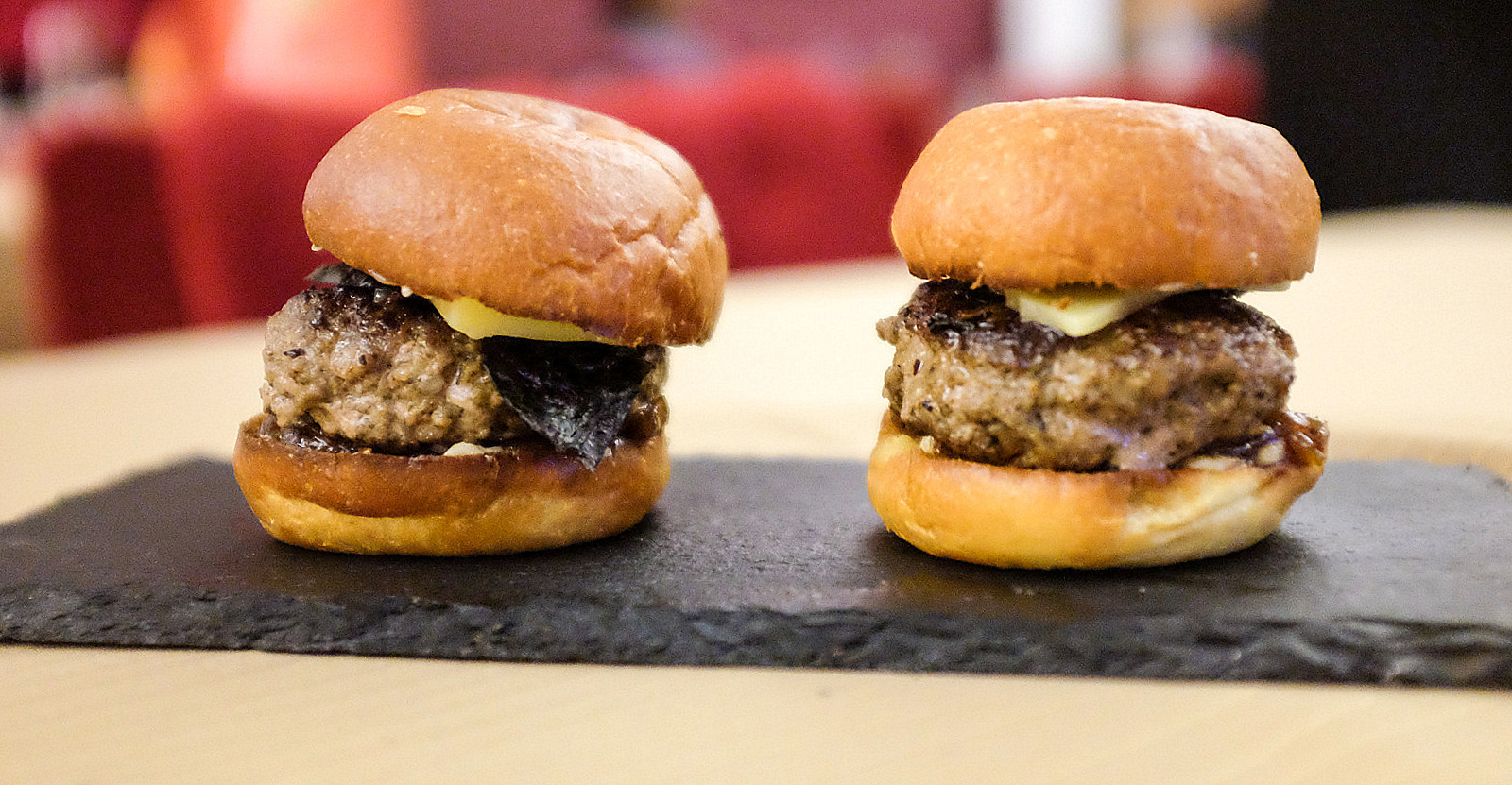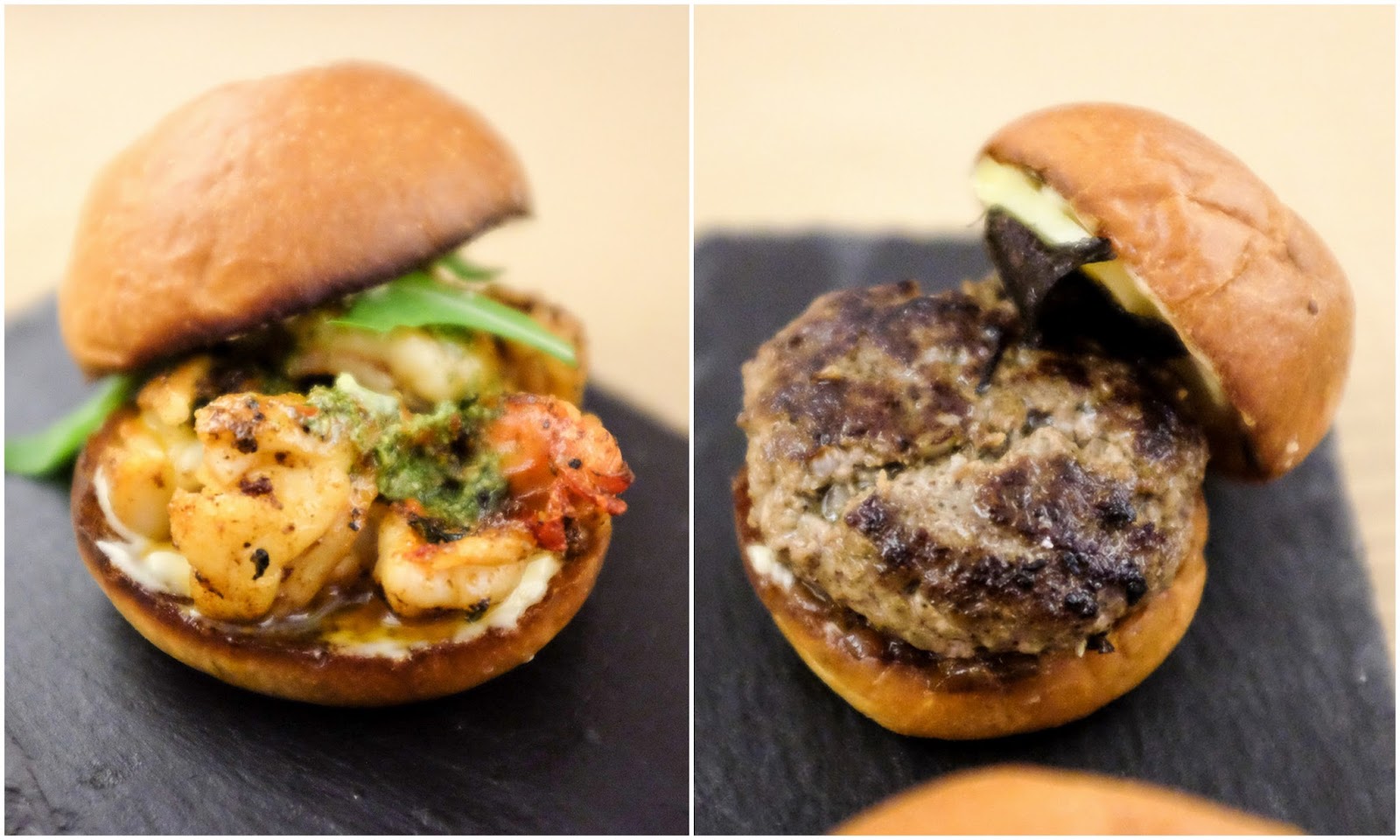 Mains
Manja's larger plates are hearty constructions that would placate at least two to three people. These next three illustrate the team's initiative in sourcing Malaysian produce, starting with Gunda Gunda (RM56), a rice-based hybrid of biryani, paella and jambalaya, laced with pandan and blanketed with Sabah-origin wild prawns, squid, green shell mussels and anchovies, completed with avocados, an organic egg, crushed brazil nuts, cashews, ginger roots and Kampot pepper. It all works deliciously together.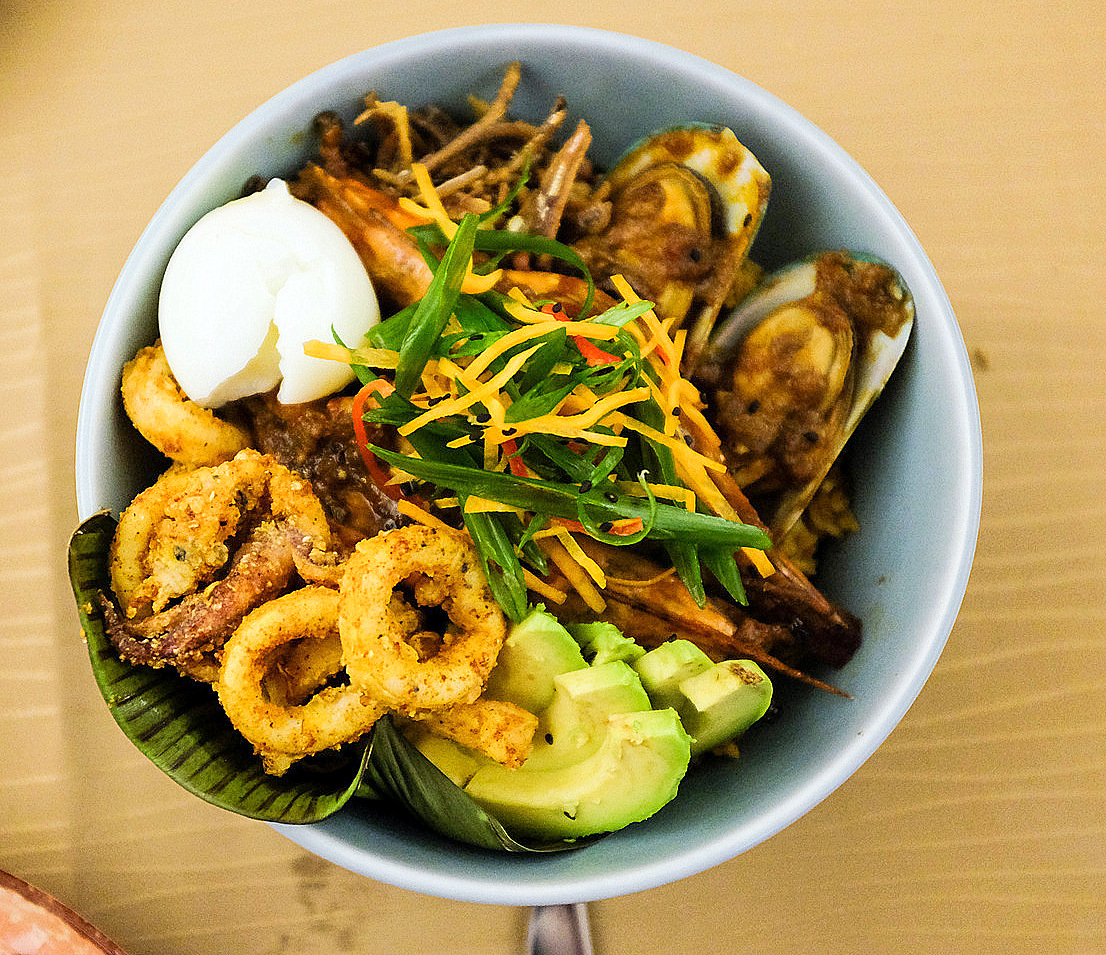 Duck from a Taiping farm and red snapper from Kuala Selangor's waters form the foundation for this subsequent duo, the first seared and coupled with garlic fried rice and Malgova mangoes, and the second soy-glazed with pasta prepared with fish sauce, green tea, ginger and sturgeon caviar (RM52 and RM56 respectively). We were less enthusiastic about these (both fell short of supplying pleasurably balanced nuances of flavour), but Manja assures us that some fine-tuning has since been performed.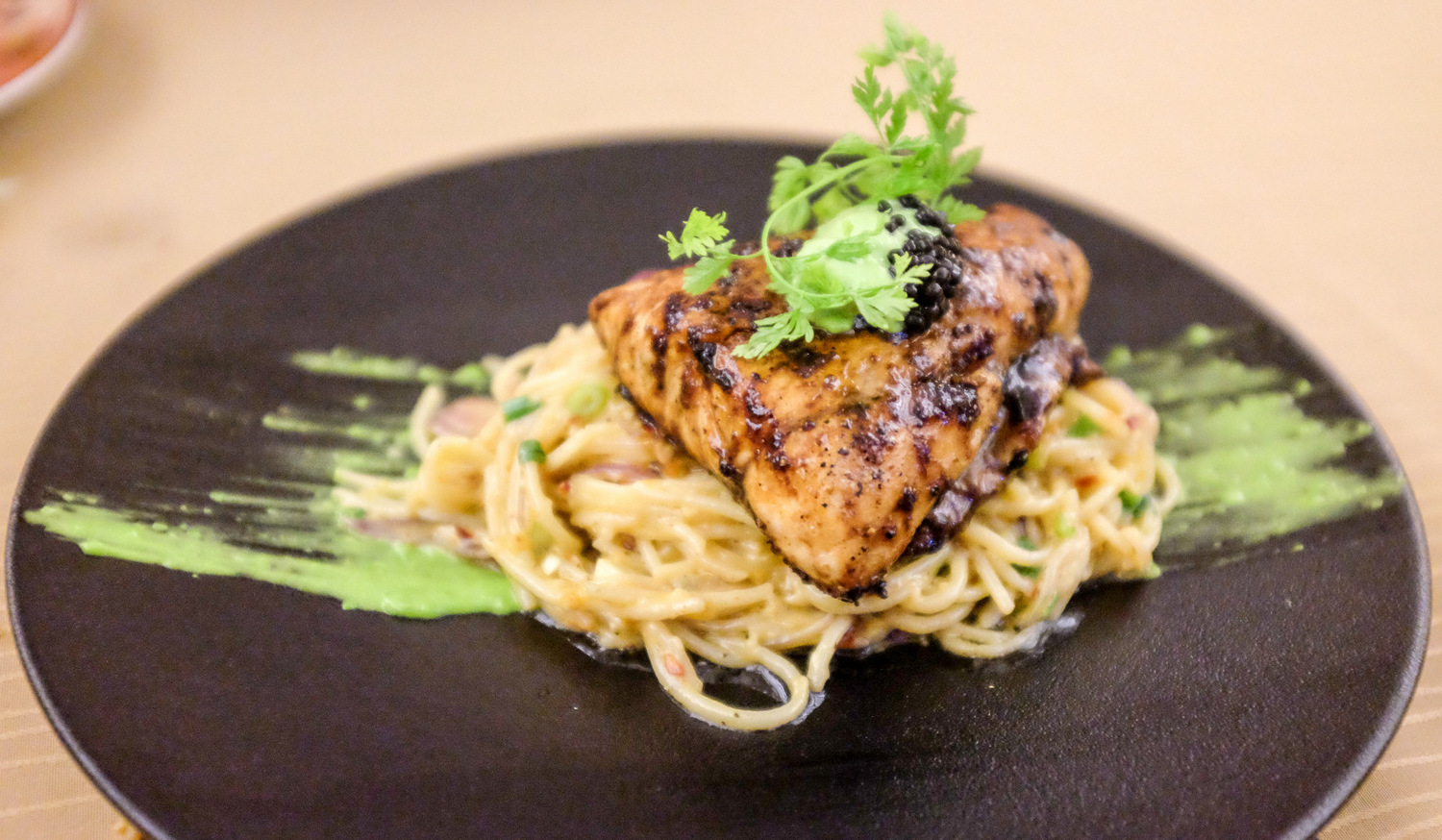 For fans of beef, finish with a flourish: The Wagyu Gula Melaka (RM188) is a tableau of tenderness, from the first bite to the final chew – 200 grammes of smooth prime beef (MB6) turned into a powerhouse of flavour with a boost from palm sugar, unconventionally but irresistibly complemented with velvety Japanese rice, egg, and sauteed shimeji and shiitake mushrooms for a no-holds-barred platter of protein and carbs worth loosening the belt for. A recommended antidote to quell steak cravings.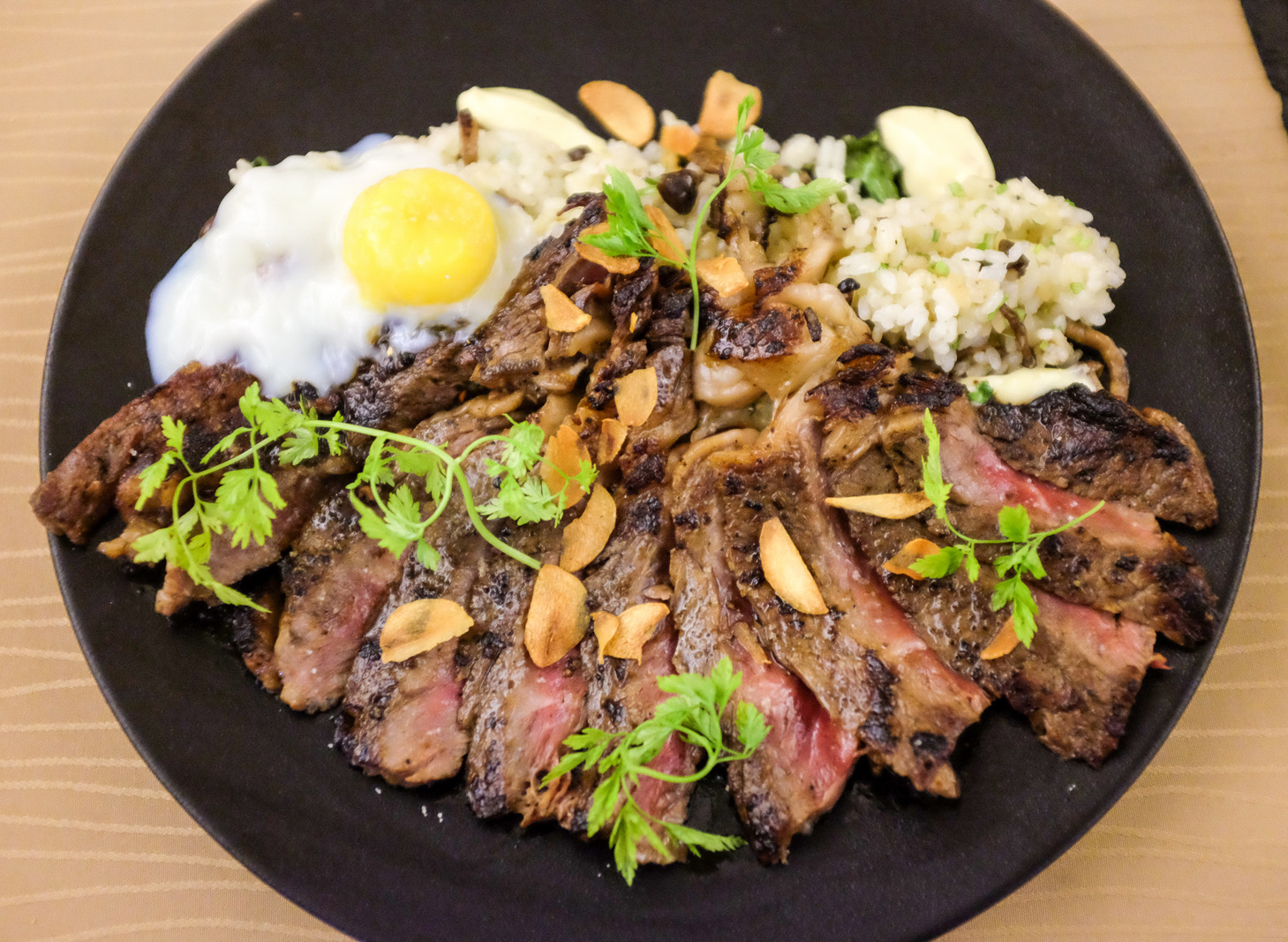 Desserts
Desserts are painstakingly and passionately thought out too – we appreciate the skill and imagination poured into the Old Malaya Tea Time (RM32; warm rastali banana fritters that evoke an afternoon street-side stall treat, made modern with teh tarik ice cream, salted caramel and pistachios), Summer Truffle Cocoa Mousse (RM33; delicate Tain l'Hermitage Valrhona chocolate blocks, cloaked in the earthy aroma and aftertaste of truffles) and the Kaya & Cheese (RM29; essentially cheesecake topped with a thick blob of coconut jam, intricately accompanied by a sweep of mangoes, raspberry coulis, pomegranates and peppermint).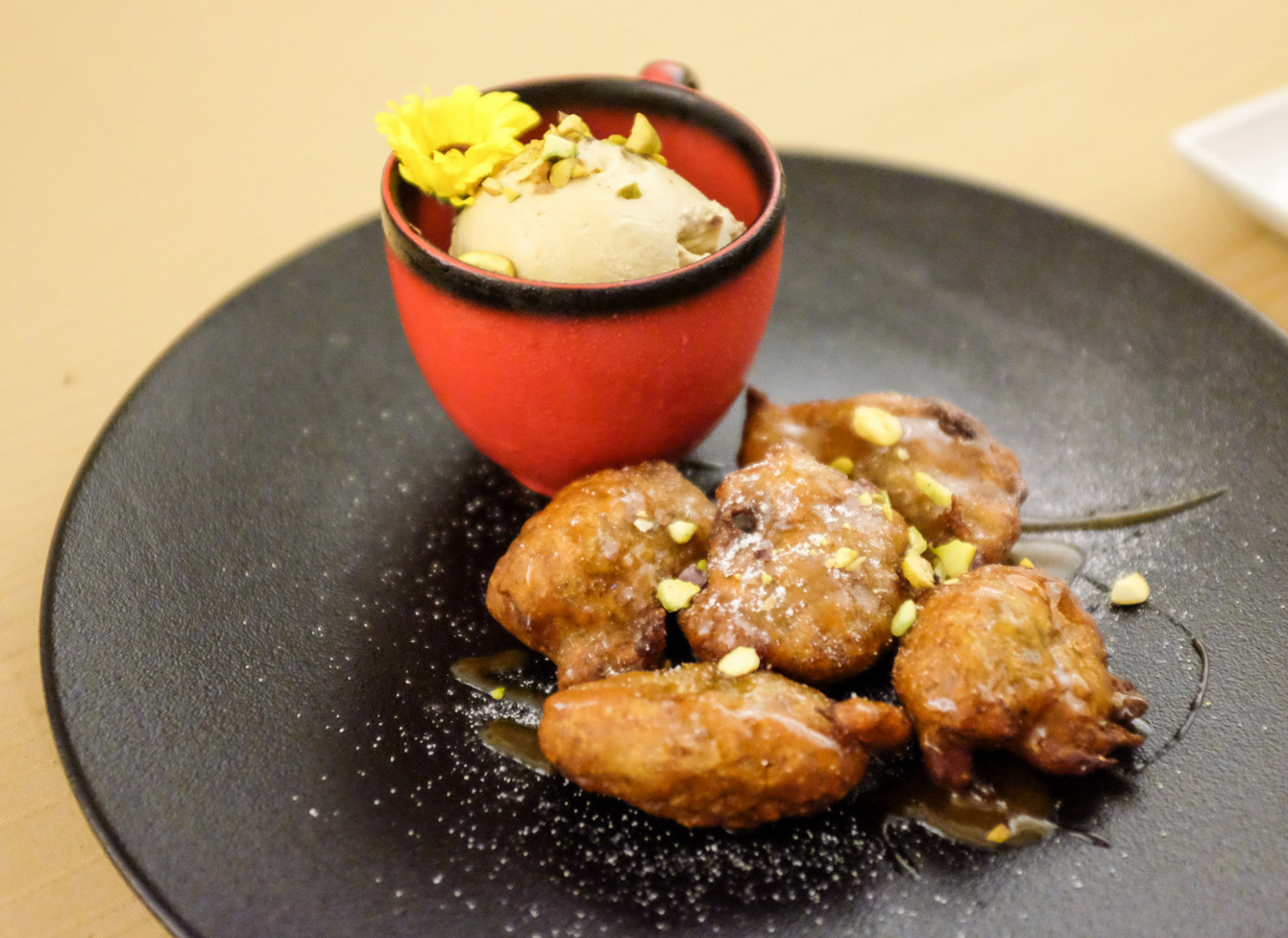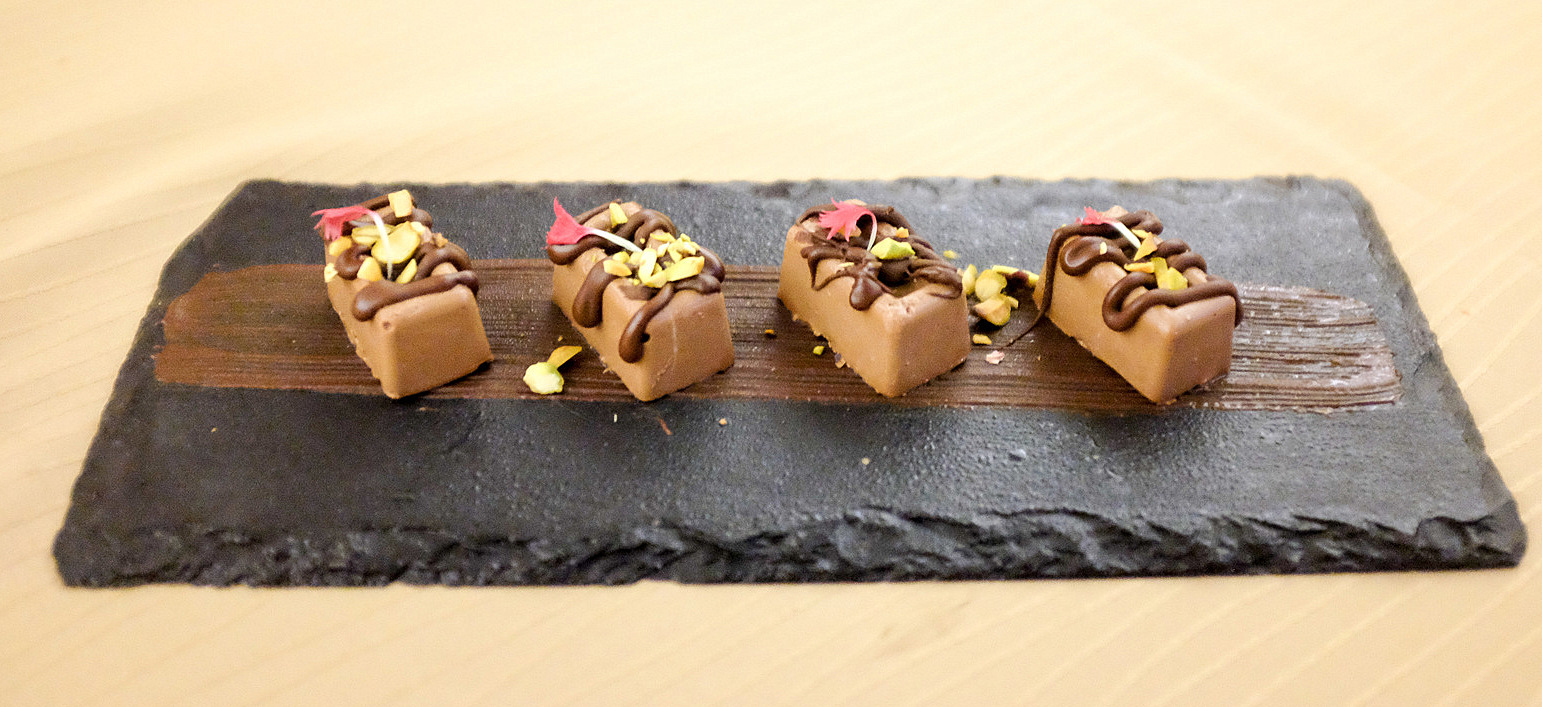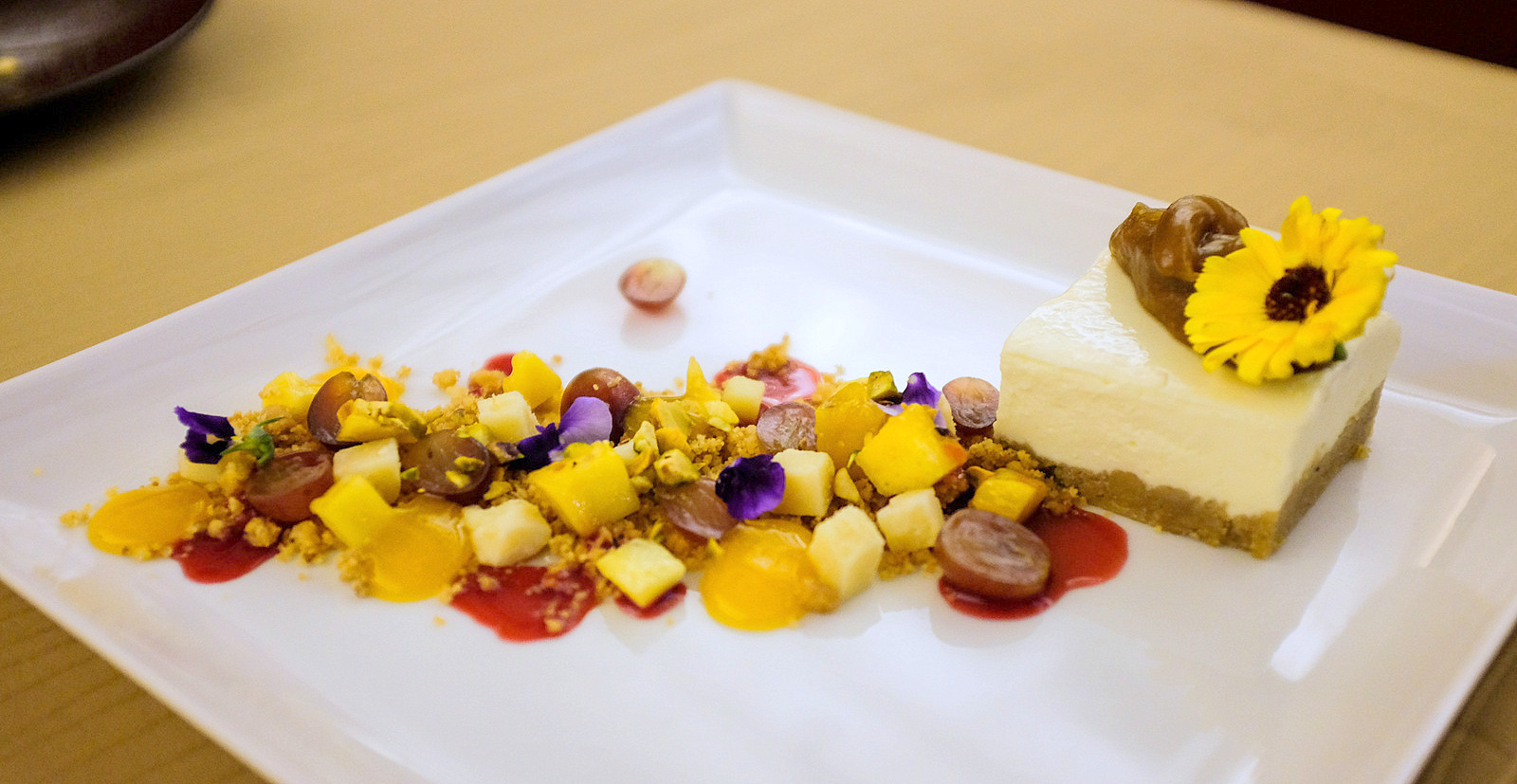 Drinks
Drinks aren't an afterthought; while you sip Manja's minty welcome beverage, browse the exhaustive selection of playful cocktails and all the liquor your liver can endure. Our best bets include the tuak cocktails, with the unmistakable dimensions of Bornean rice wine, especially the Spirit of Borneo (RM29), a sublime combination of tuak made mellow with elderflower, egg white, lime – one of our favourite cocktails this year.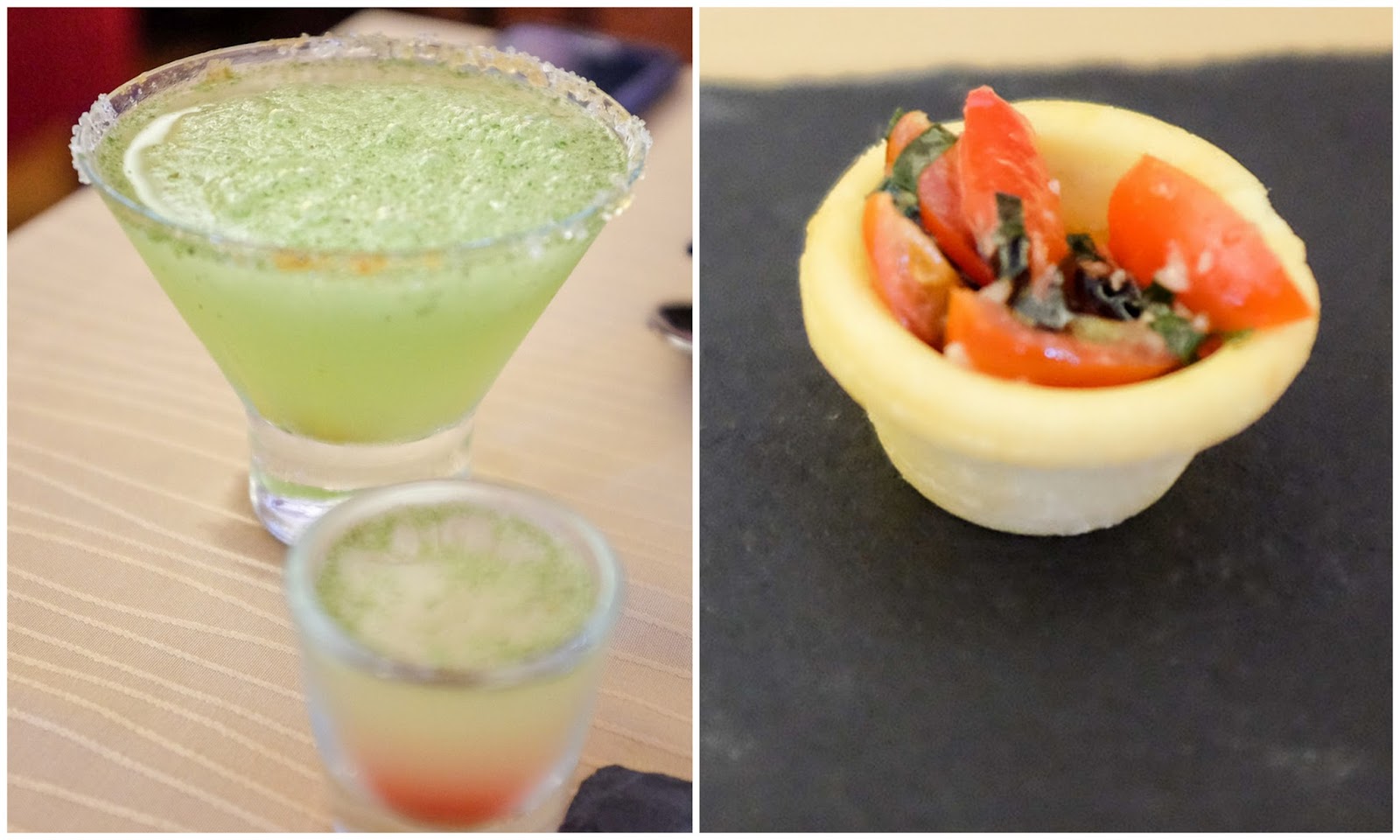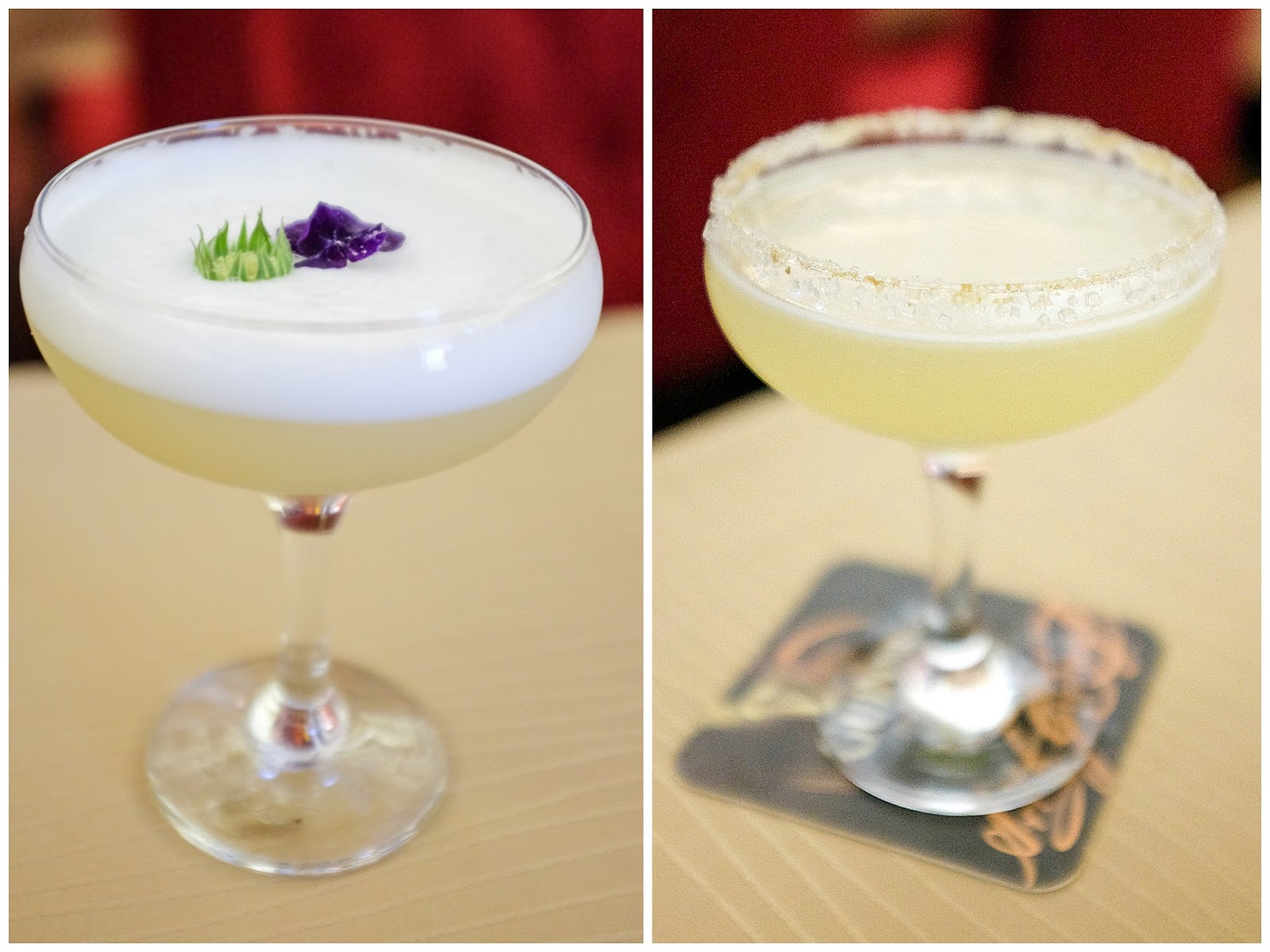 Other elegant temptations with Malaysian inflections include the Taman Mezcal (RM42; mezcal, vodka, lychee syrup, blueberries, ginger ale), Kopi Ping Martini (RM35; vodka, kahlua, espresso kopi ping ice cream) and Mr Hicks (RM42; pandan-infused Duck Island rum, gula Melaka and a stick of cendol ice cream)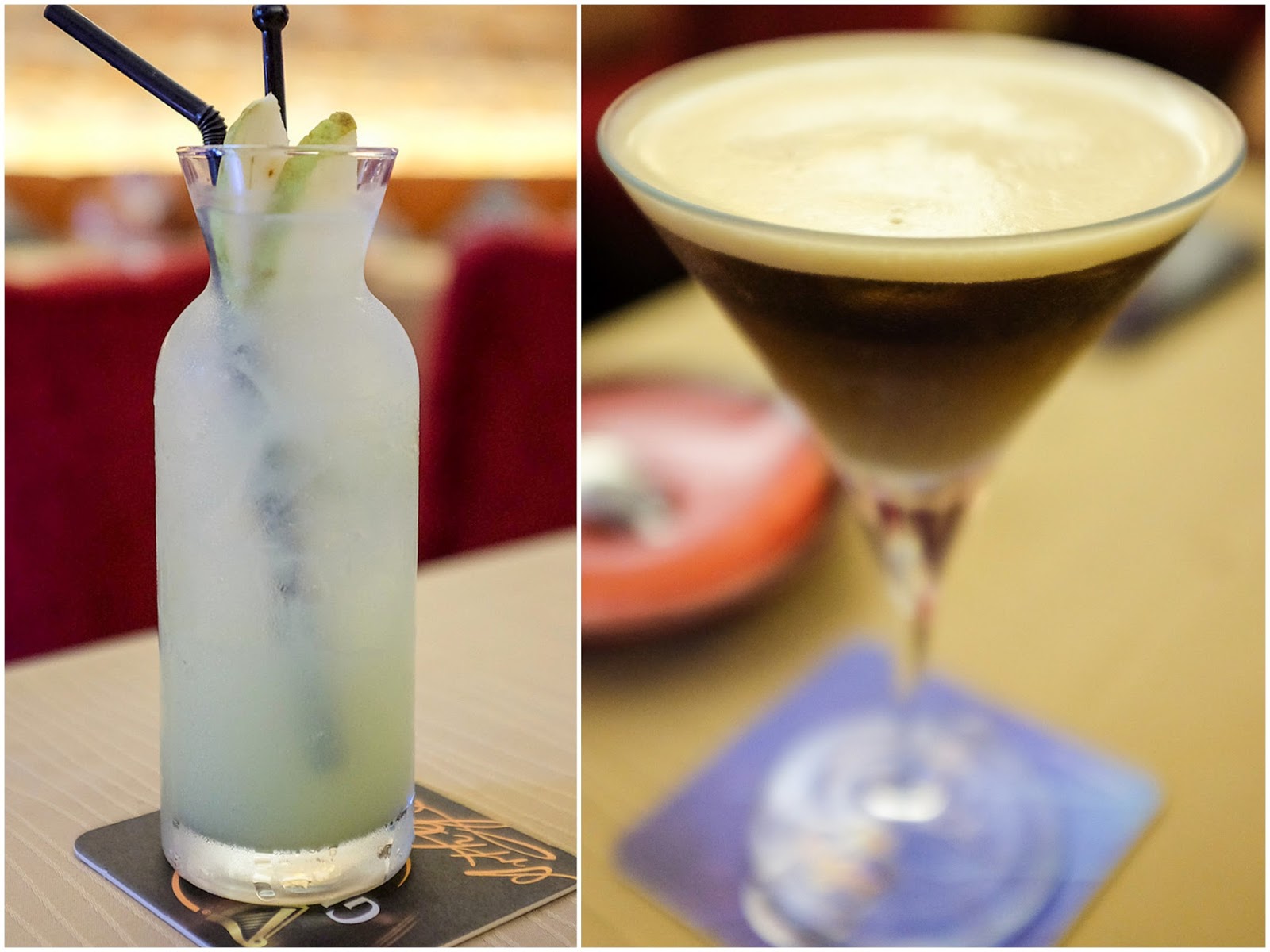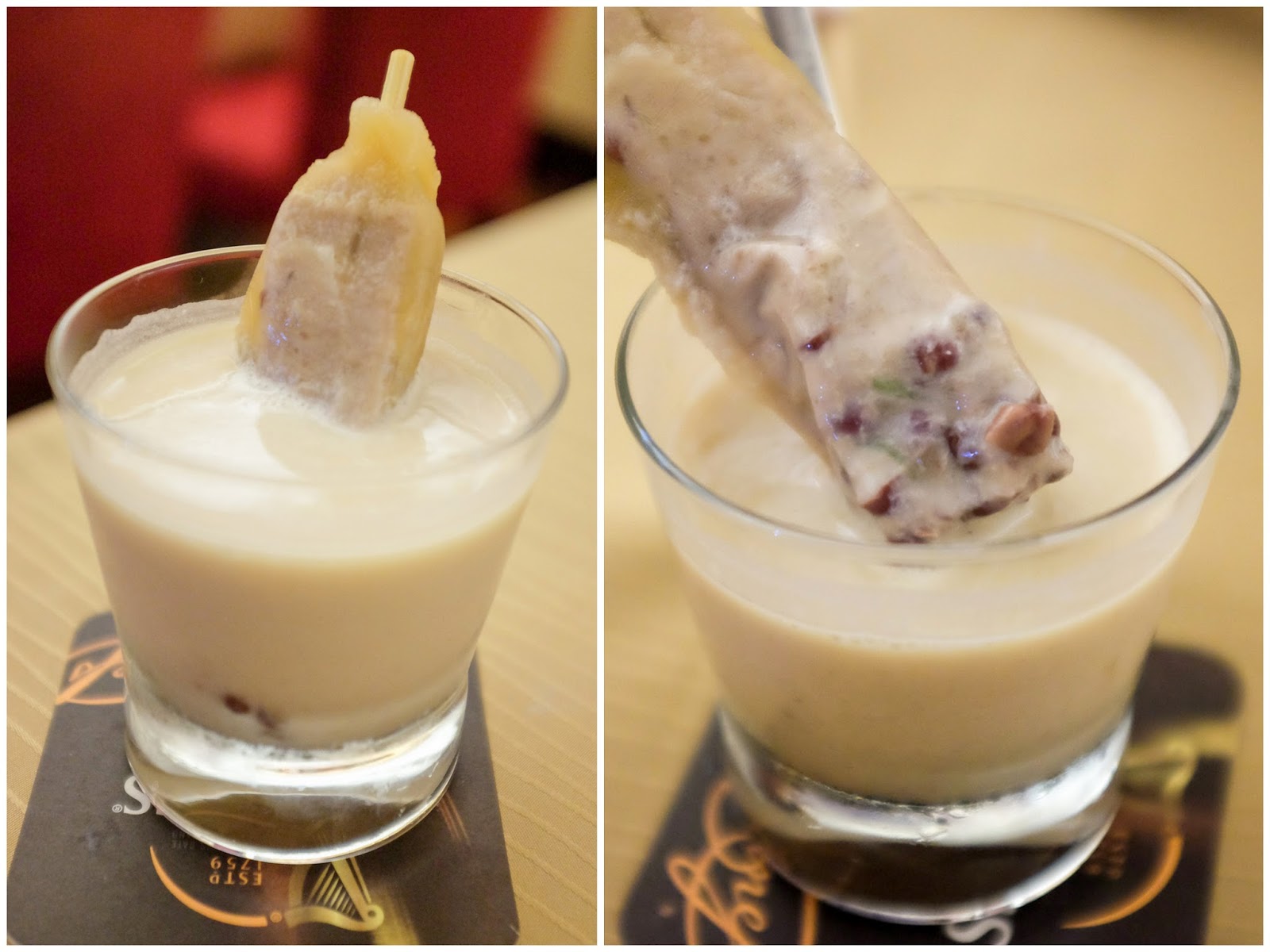 Sake and wine are available by both glass and bottle at reasonable prices, alongside an array of craft beers and all the other essential suspects.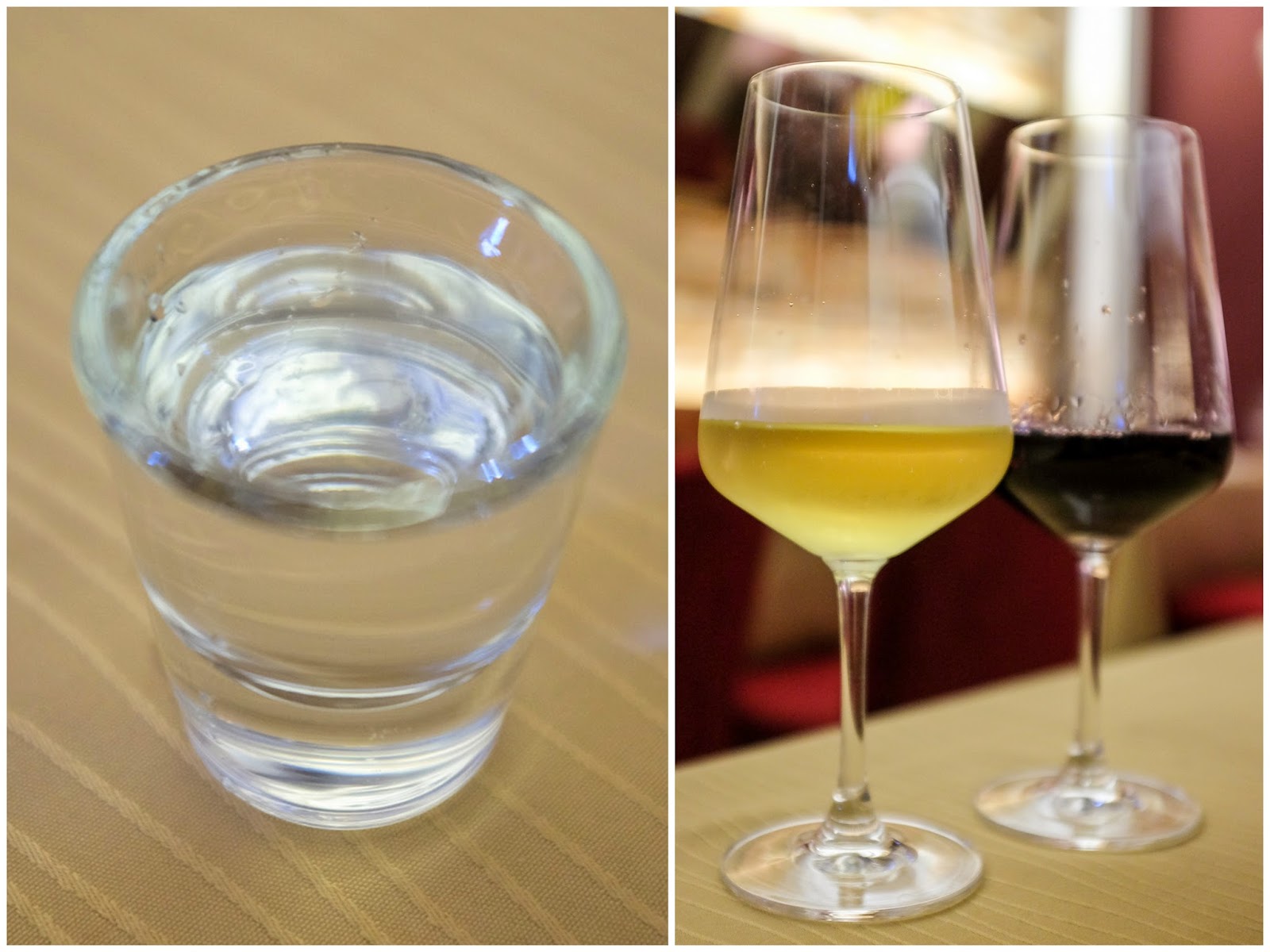 Manja is a two-storey space with corners galore to explore, including an intimate glass-ceiling lounge upstairs where customers bask beneath the lights of the KL Tower. All in all, a destination to bookmark; thanks to Manja for having us here.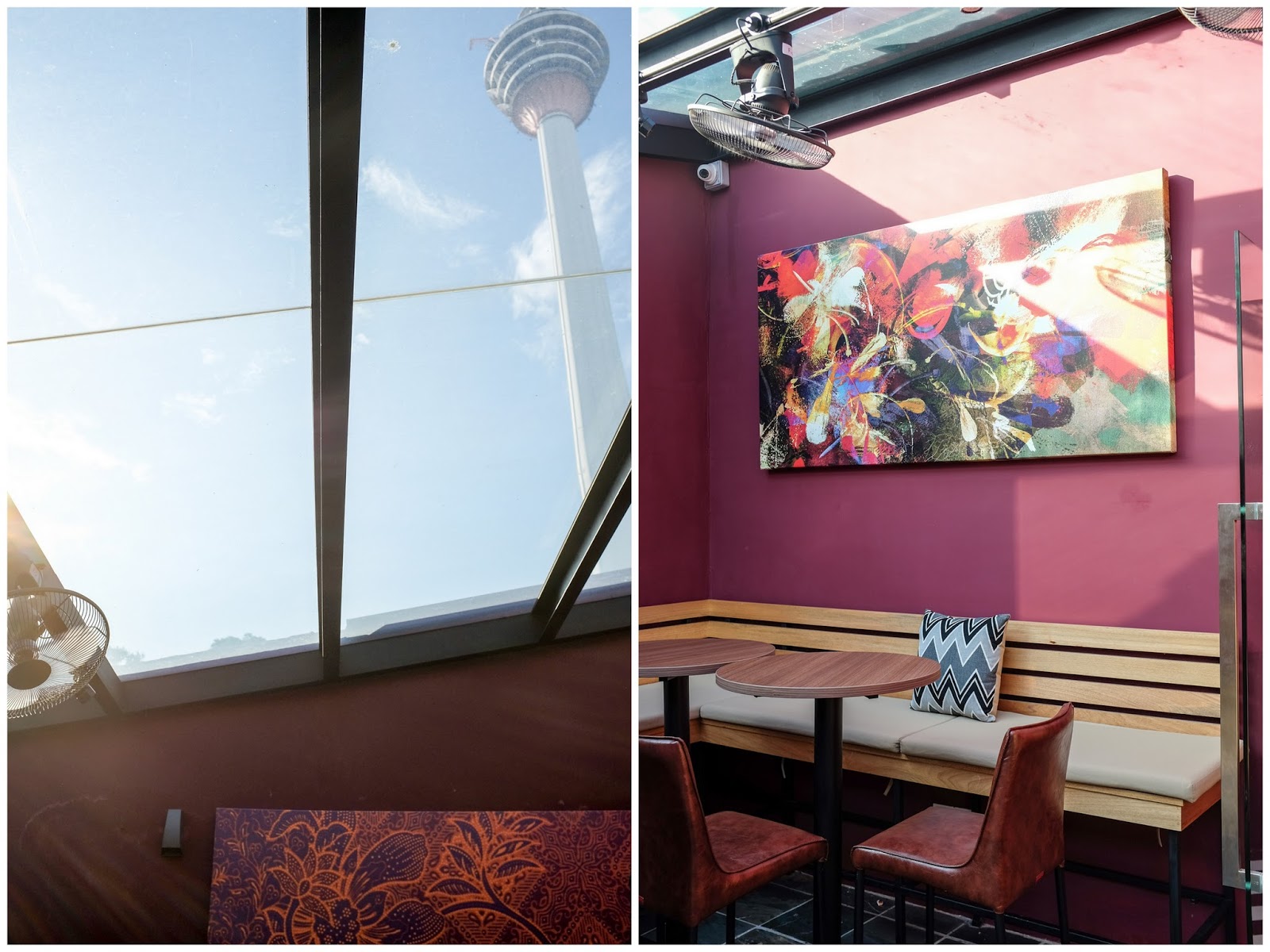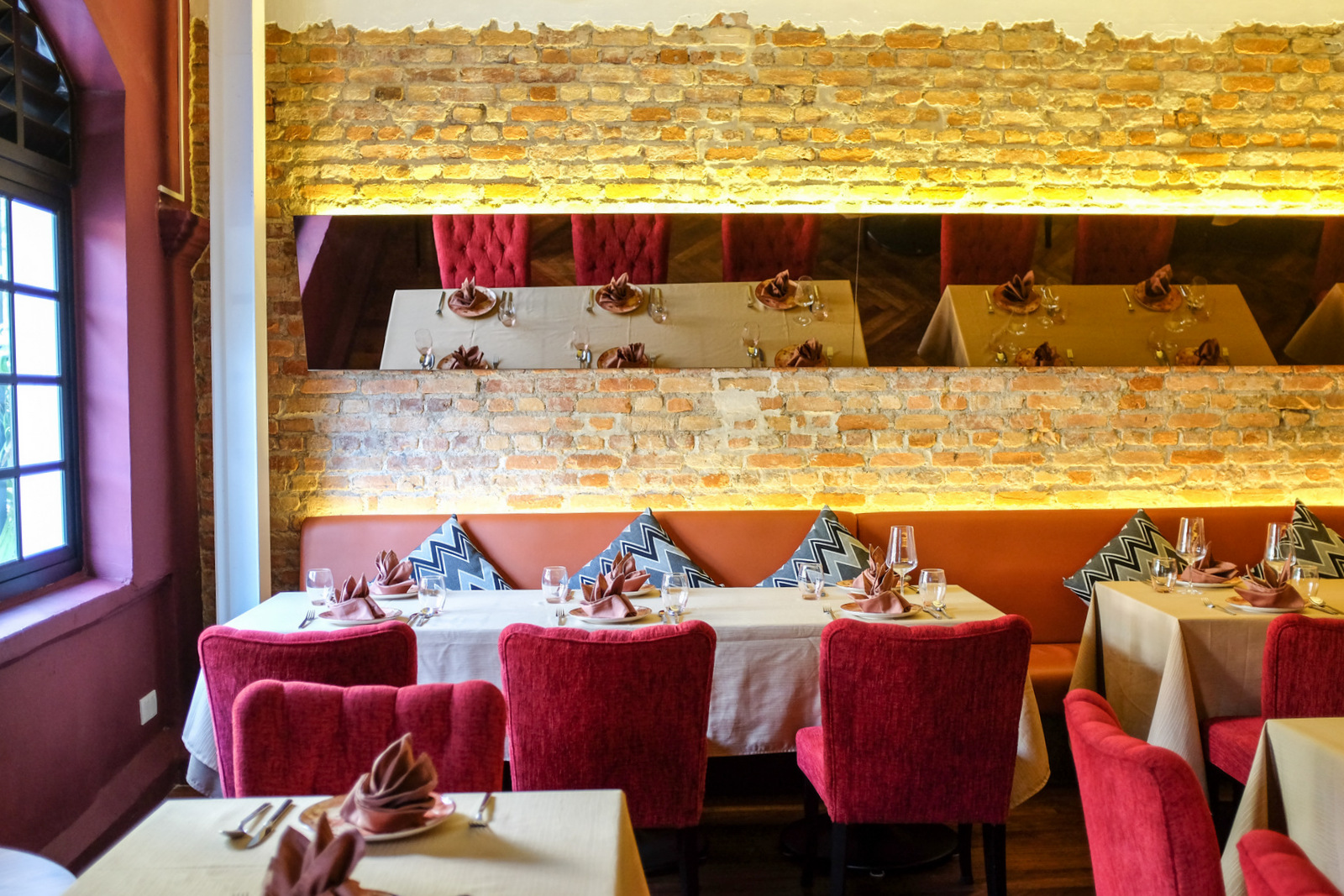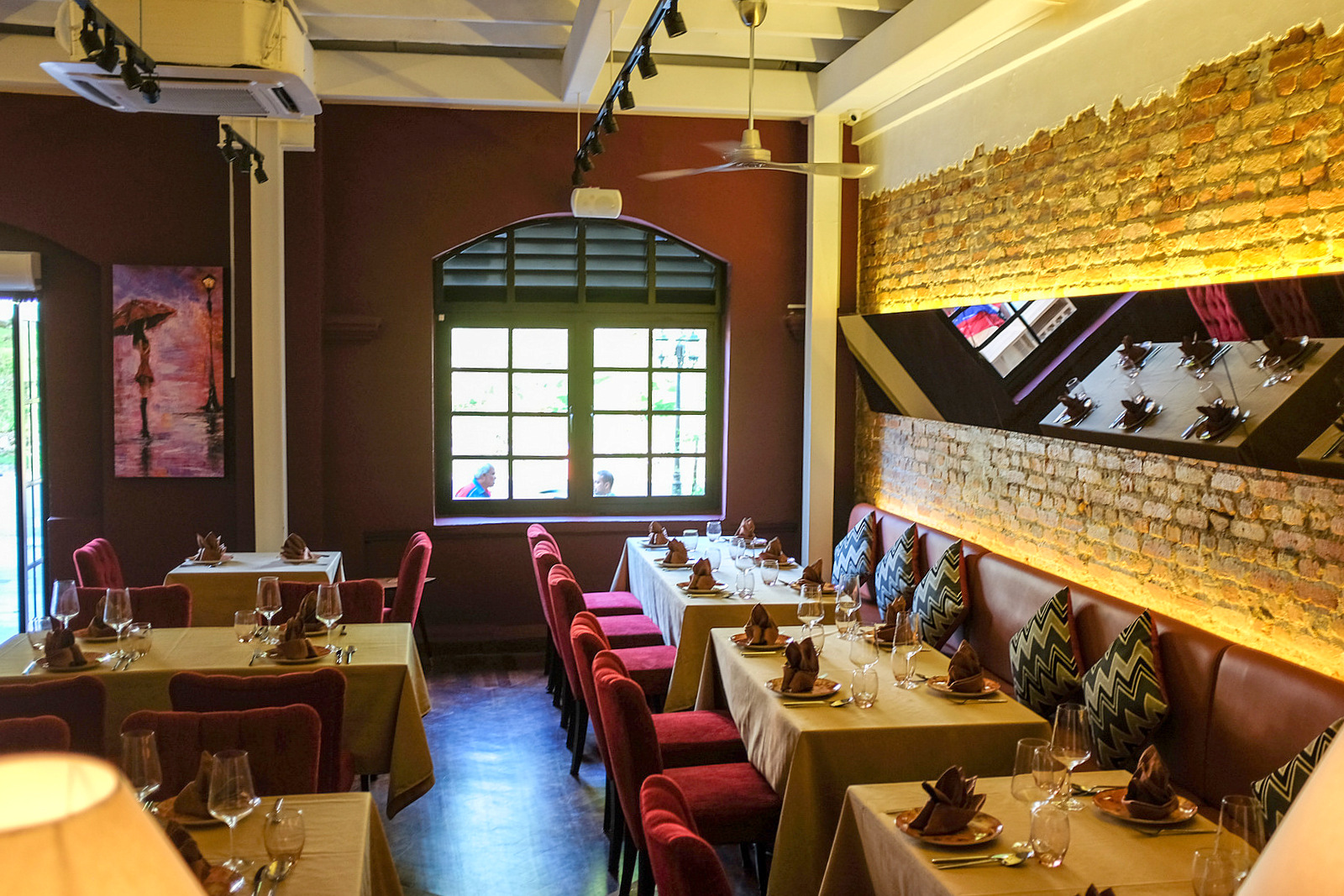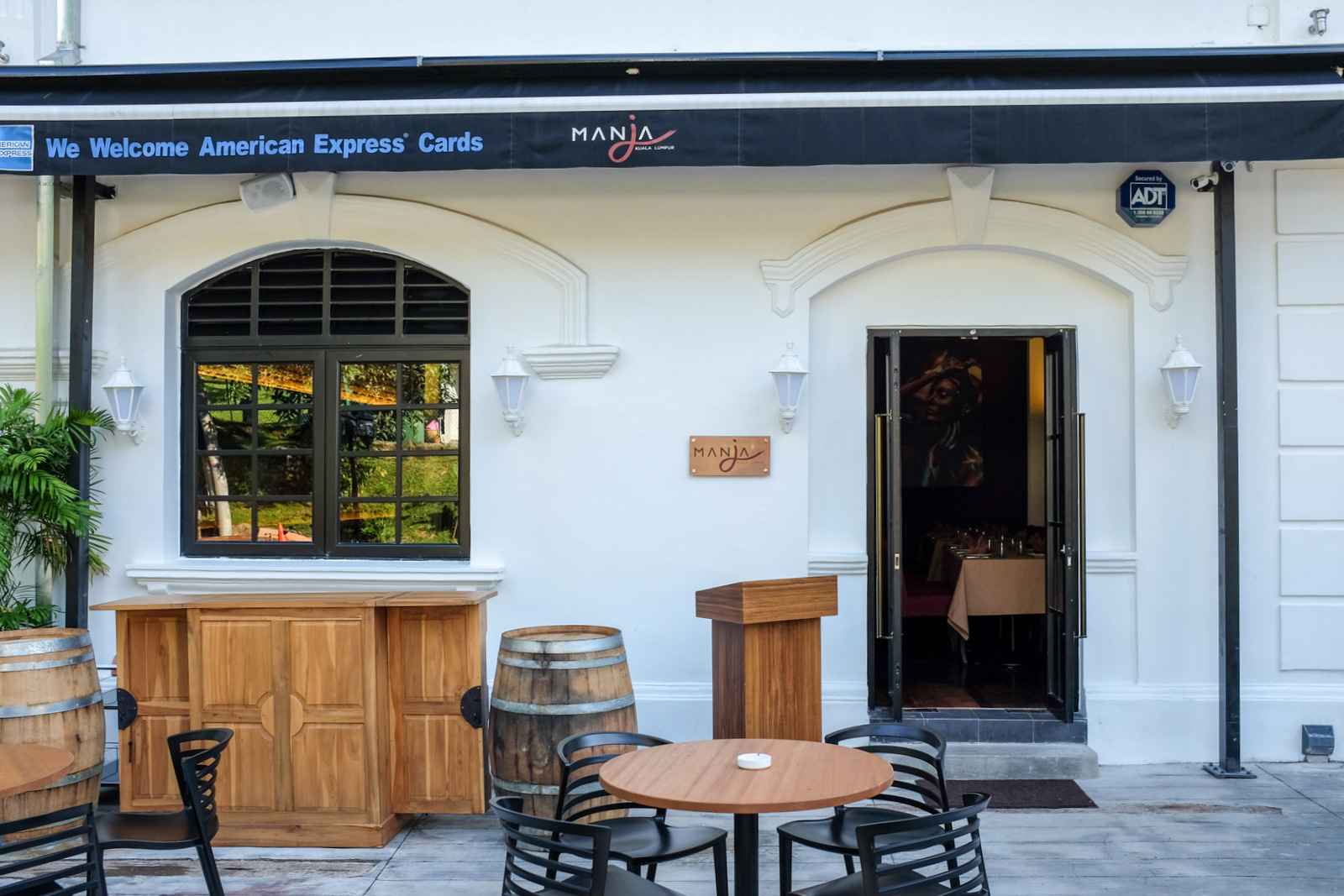 Location & Details
Manja Kuala Lumpur
Old Malaya, Jalan Raja Chulan, Kuala Lumpur.
Open Monday-Saturday, 1130am-2am.
Tel: +6012-373-7063