Jemput Makan! Time-Honoured Recipes at Sunway Resort Café
Welcoming back one of the most-anticipated festive seasons of the year, Sunway Resort's Jemput Makan Raya buffet returns this April 4th to May 2nd!
Gold and white will be adorning the entire stretch of Persiaran Lagoon right up to Sunway Resort's doors, with thematic lanterns and blossoms reminiscent of precious moments shared with friends and family.
Classic must-have dishes of the festive season will be highlighted by a curated selection of authentic recipes passed down from the ancestors of Sunway Resort's culinary team, enabling guests to rediscover a gastronomic heritage. The scrumptious spread will be available for all of Sunway's function spaces for private, corporate, or larger groups.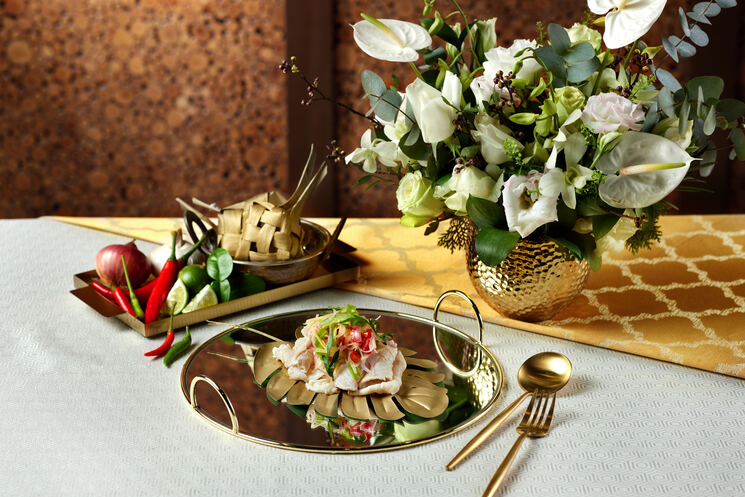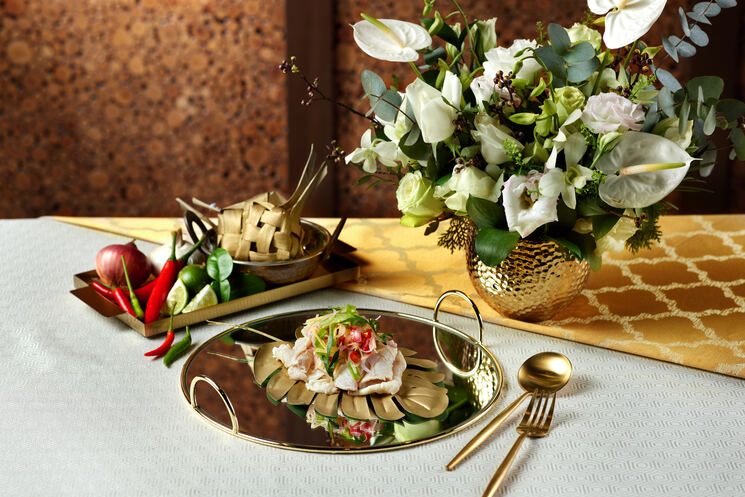 Helmed by Sous Chef Tournant Mohamad Yatim Supaat and Senior Sous Chef Halid Bin Hm Burus, expect inclusive East Malaysian features of the Hinava or Barramundi Ceviche, a classic Sabahan dish and Chef Halid's own heirloom recipe of raw Barramundi slices marinated in freshly-squeezed lime juice, bird's eye chili, sliced red onions, and young ginger.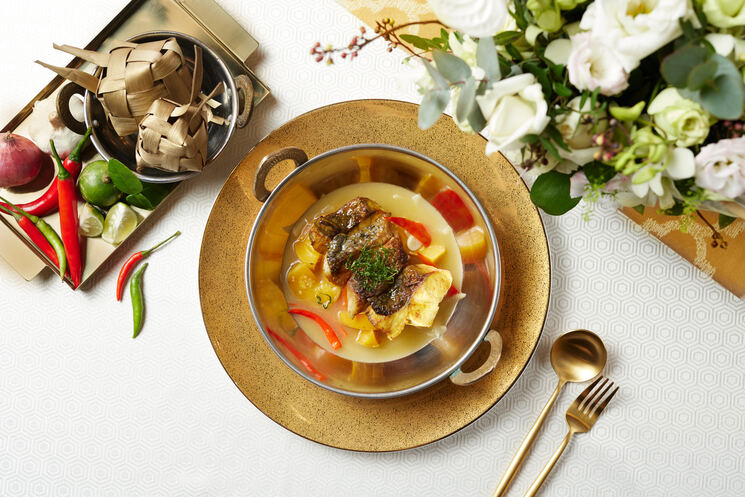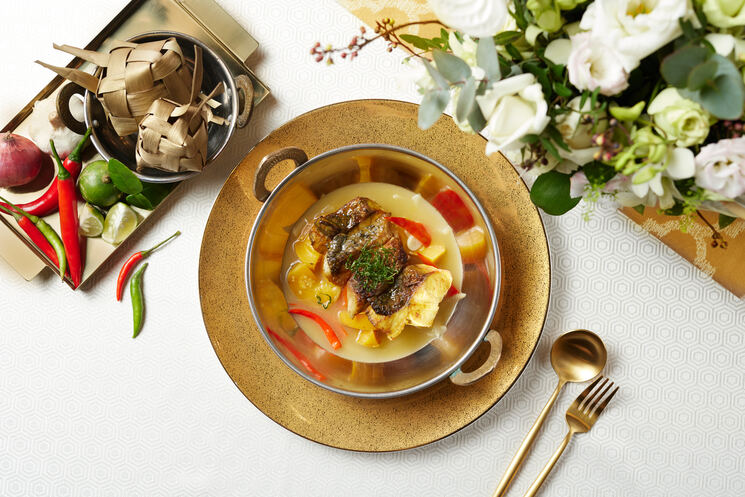 From Sarawak, the Ikan Salai Terung Asam – smoked Barramundi with sour aubergine, a hearty dish featuring the fruit granted a Protected Geographic Indication status in 2011 for its reputation and characteristics unique to Malaysia's largest state.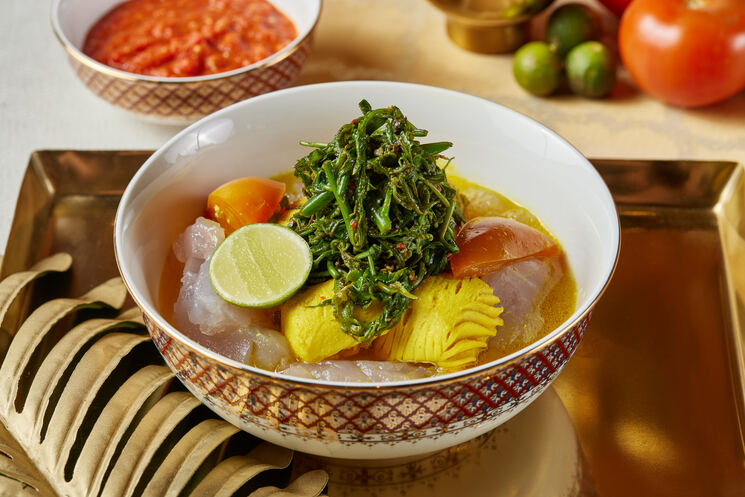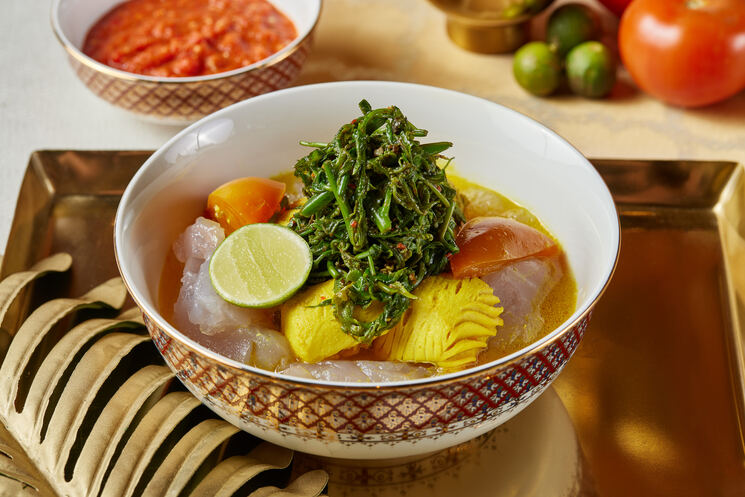 The Linut and Ikan Ampap is also not to be missed out on – Sago flour-based starch enhanced with fish prepared in tamarind, bird's eye chili, sambal belacan and Pucuk Paku Pakis (Fiddlehead fern), in addition to other regional delicacies.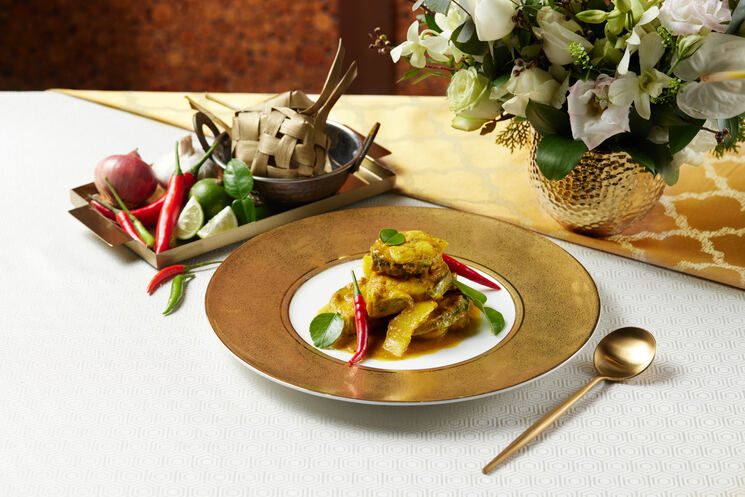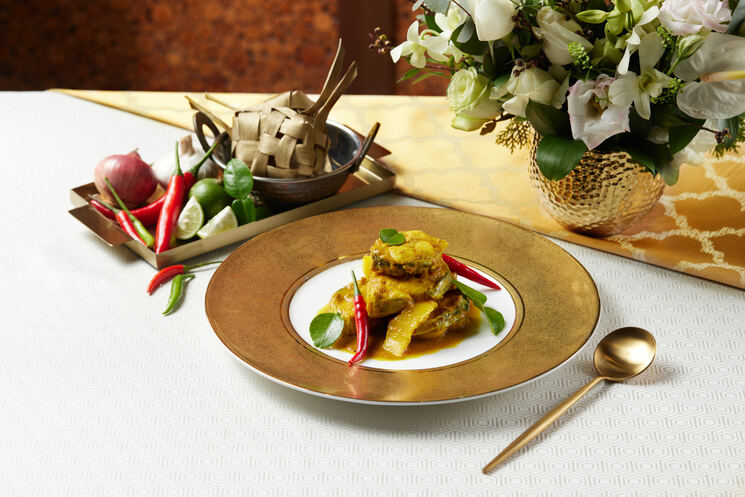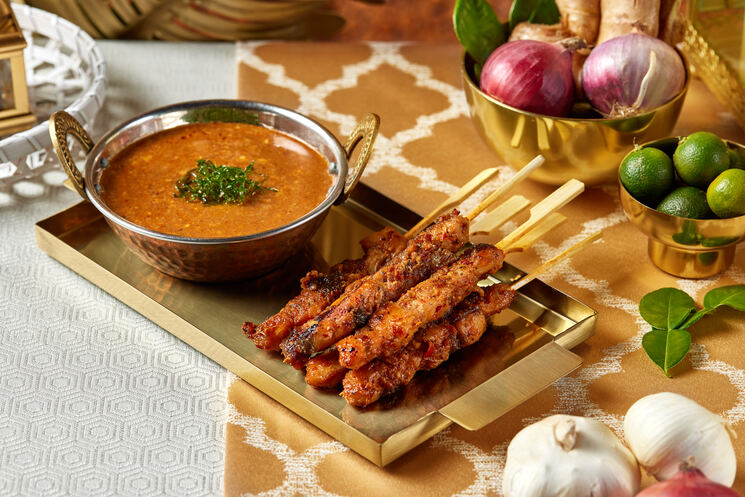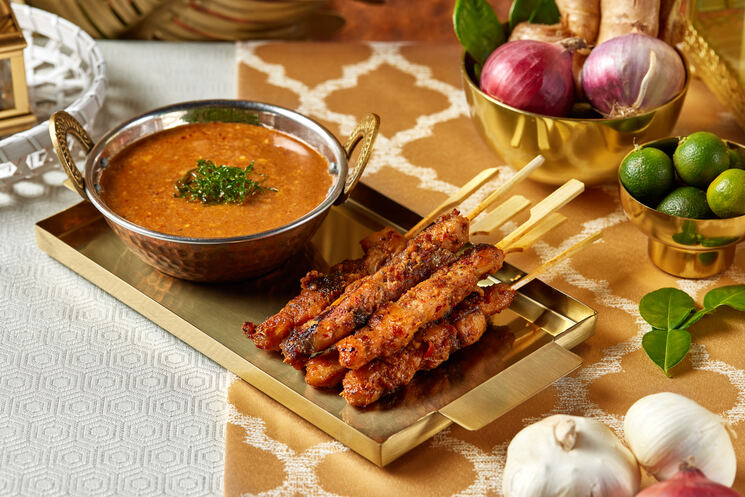 To really capture the spirit of the season, live action stations will be bringing the bustling bazaar feel to the Resort Café's doors. The customary Kambing Bakar – whole roasted lamb marinated overnight with 25 local spices and aromatics, slow roasted for four hours, will be hard to miss, alongside the similarly prepped Daging Salai Panggang of chicken, beef, and other meats grilled over charcoal fire to perfection.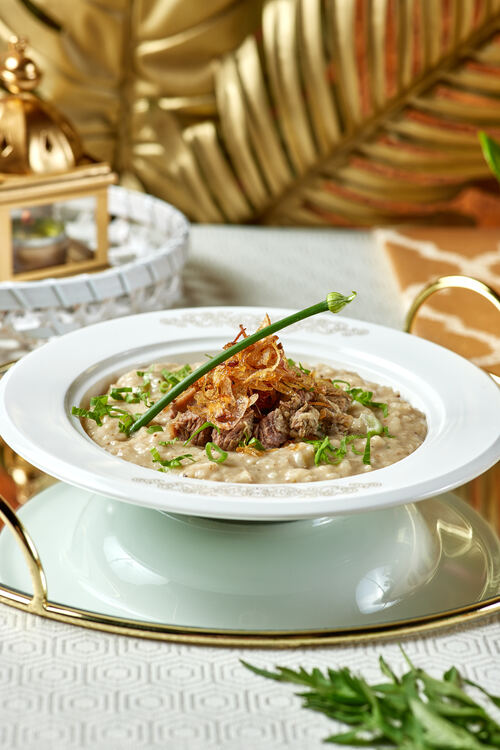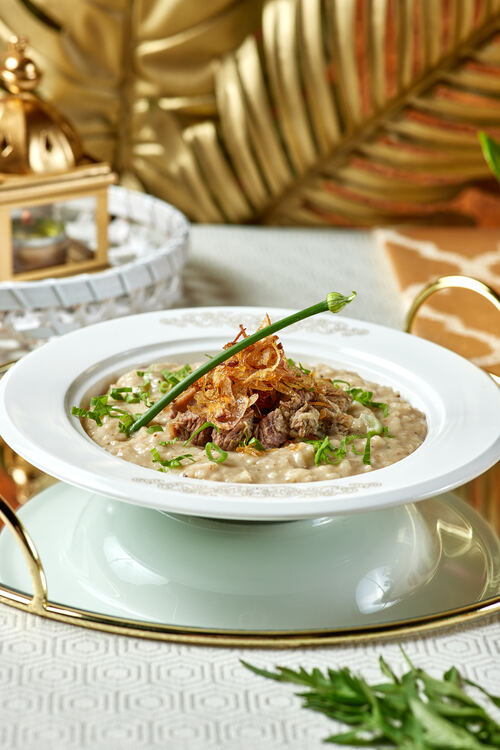 As always also a must-have, the Bubur Lambuk congee will be an extra treat with sliced beef short ribs; and the Lemang Goncang and Ketupat are nice to pair with the rich Beef Rendang Tok and Serunding.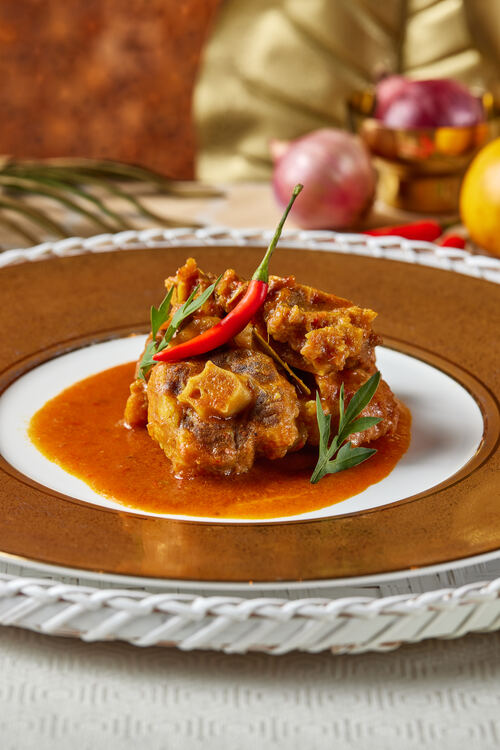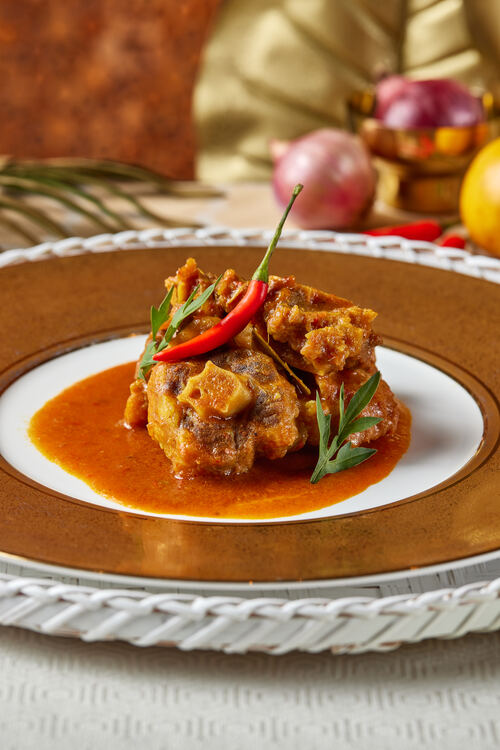 The Bakar Station will be serving up seafood chargrill, and an array of beloved Malaysian street side snacks, including pisang goreng, ubi goreng, cempedak goreng, and cekodok, all of which will be piping hot at the Goreng Station.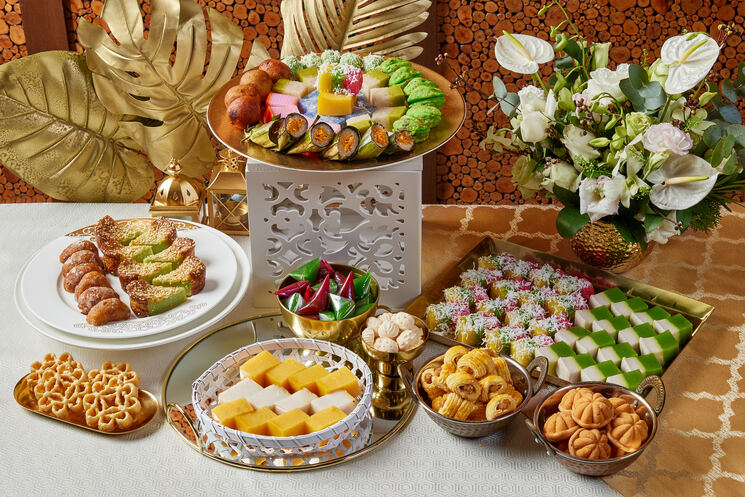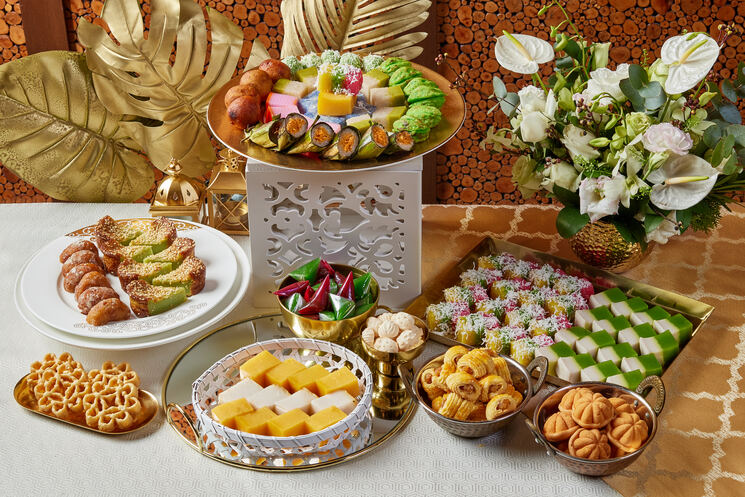 Rotational highlights will see fresh seafood, a variety of nasi-nasi, homemade sambals, kerabu, acar, and more salads; all with homemade dressing. Not just a pretty table filler, the Raya desserts of traditional kuih-muih, cookies, dodol, ais kacang, and more will definitely entice the additional stomach space!
All images courtesy of Sunway Resort.
The Jemput Makan at The Resort Café Sunway is priced:
RM198.00 nett per adult
RM99.00 nett per child (6-12 years)
Opening hours: 6.30pm – 10.30pm
For reservations, please call +603 7495 2009 / +603 7492 8000 or email [email protected]. Advanced reservations are encouraged. Visit https://www.sunwayhotels.com/sunway-resort/offers/jemput-makan for more info.
For the convenience of Muslim guests, Sunway Resort offers separate male and female prayer rooms with ablution facilities, allowing guests to comfortably perform their religious duties before breaking fast.
Sunway Resort dining promotions and other offers that caters to individual preferences during this season including:
MEET, DINE & ENTERTAIN PACKAGES | From 3 April to 2 May 2022
Have a meaningful get-together at Sunway Resort. Be it for a full day meeting package (valid from April 3 to May 2, 2022), private functions, or set dinners, choose from over 60 versatile function spaces that can accommodate groups of 20 persons (minimum) and above. Private events within Klang Valley can also opt for outside catering services provided by Sunway Resort for a minimum of 60 persons with Buka Puasa and Hari Raya menus available. Visit www.sunwayhotels.com/sunway-resort/offers/meeting-events-packages for details. Terms and conditions apply. For reservations and enquiries, please call +603 7492 8000 or email [email protected] to customise your package today.