Enjoy New York Style Diner Vibes at Monroe, KLoé Hotel
This post was contributed by EatDrink Brand Ambassador Chia Hui Tzi.
Ever since the beginning of RMCO where movement restrictions began to ease, most of us have been craving for a wholesome weekend brunch and I am definitely one of them. The thought of being able to dine in a well-lit restaurant or café with a fresh coffee aroma in the air never sounded so good. So of course, I had to look up some of the latest brunch spots to get my fix and I am glad I found Monroe.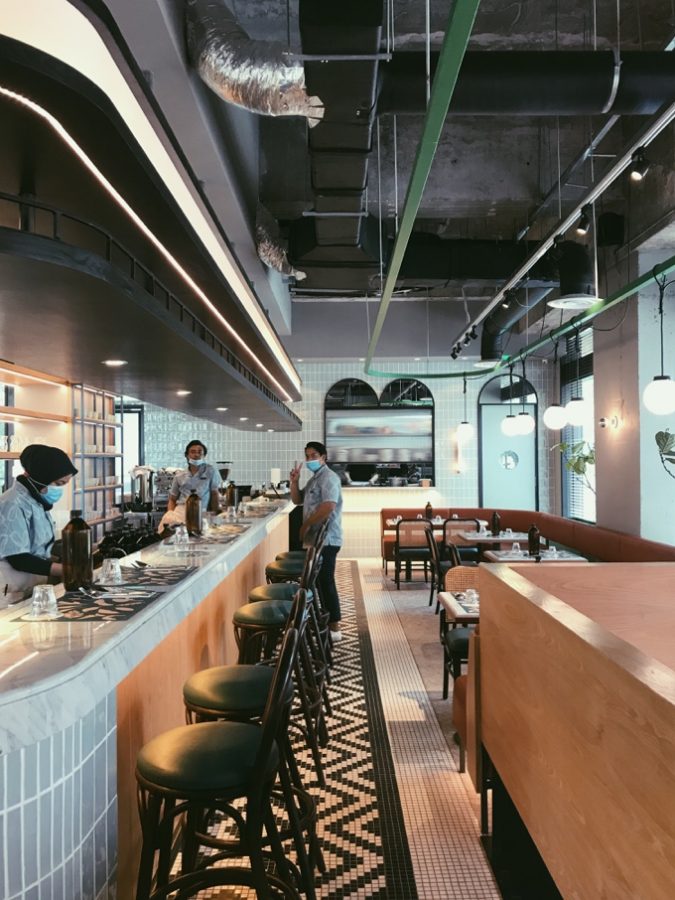 Located in KLoé Hotel, Monroe is a conceptually modern diner inspired by the Brooklyn diners of New York. The interior is rather retro with quirky, yet eye-catching grid tiles accompanied by lots of wood accents, with emerald and burgundy colour tones in their furniture.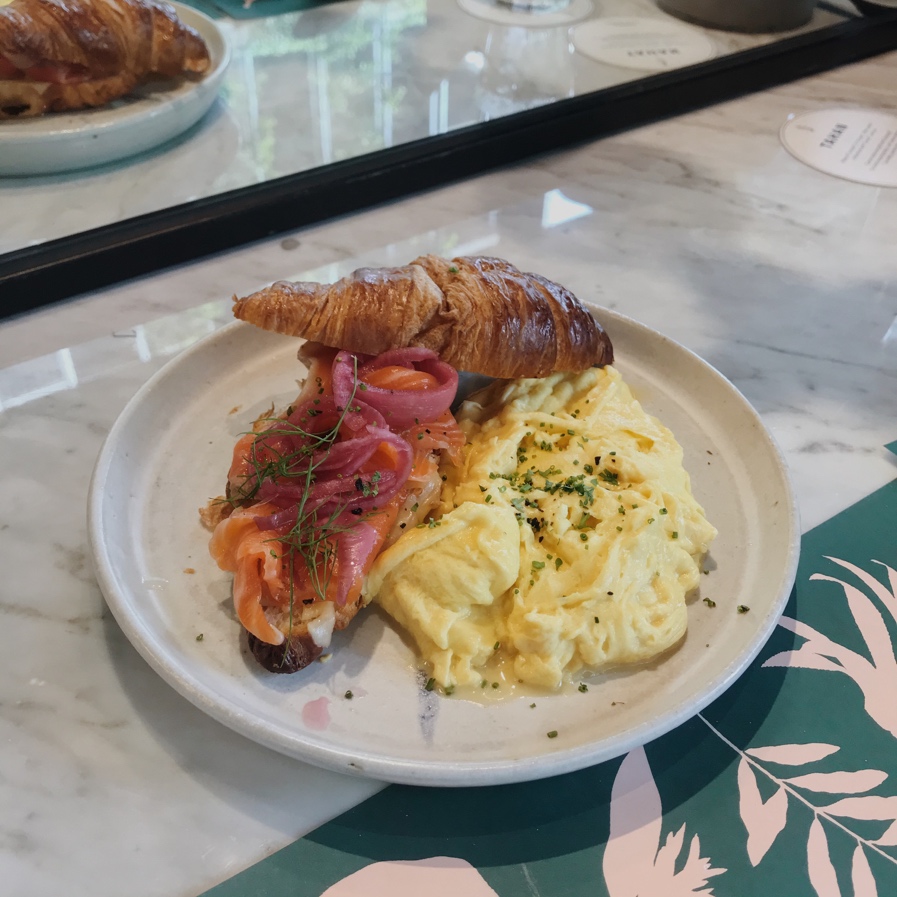 The first dish I had was their Lavender Early Grey Salmon Croissant and I fell immediately in love when I had my first bite of their buttery, flaky croissant paired with refreshing earl grey-cured salmon and pickled onions. The combination was unique and flavourful. The pickled onions definitely balanced out the saltiness in the salmon, enhancing the mild cheese flavour with its tangy-ness, making me crave for more. Their scrambled eggs came in a huge portion, enough for two which was really worth it for the affordable price.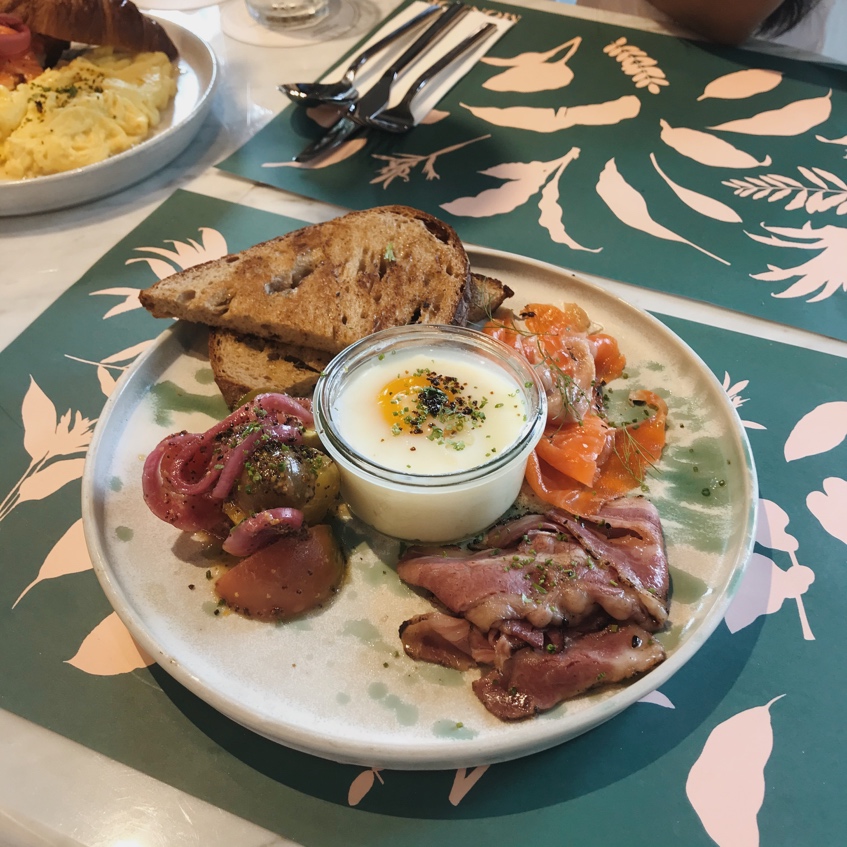 This was definitely another star dish, a perfect big breakfast alternative. It was hearty, satisfying and filling. Each dish on the plate was so well prepared, packed with so much flavour causing each bite to be a unique experience. The bread was toasted perfectly, seasoned with a hint of sweetness which I am guessing was honey. The cheese infused whipped potato topped with coddled egg was rather interesting. It isn't like your typical mashed potatoes and was actually addictive. The heirloom tomatoes on the side were also well-seasoned and not boring as I take my side dishes seriously.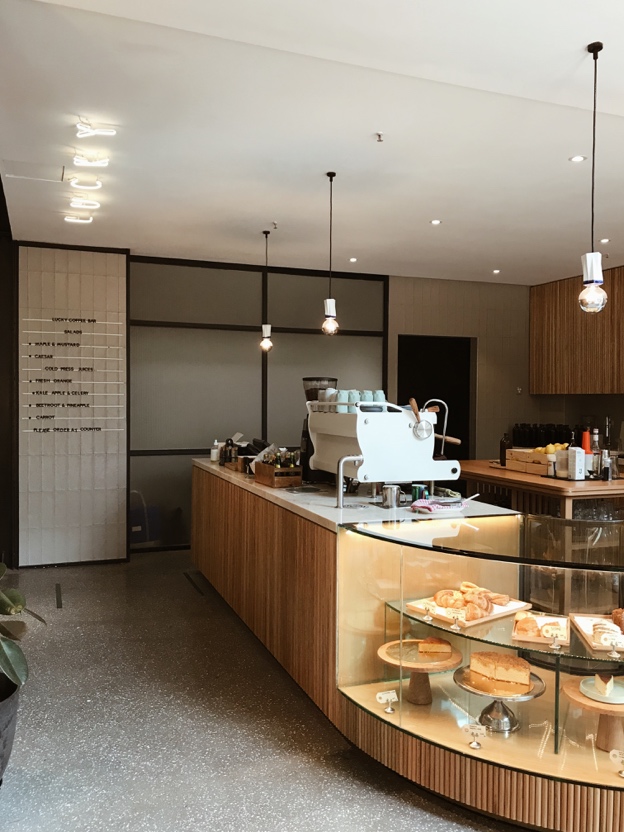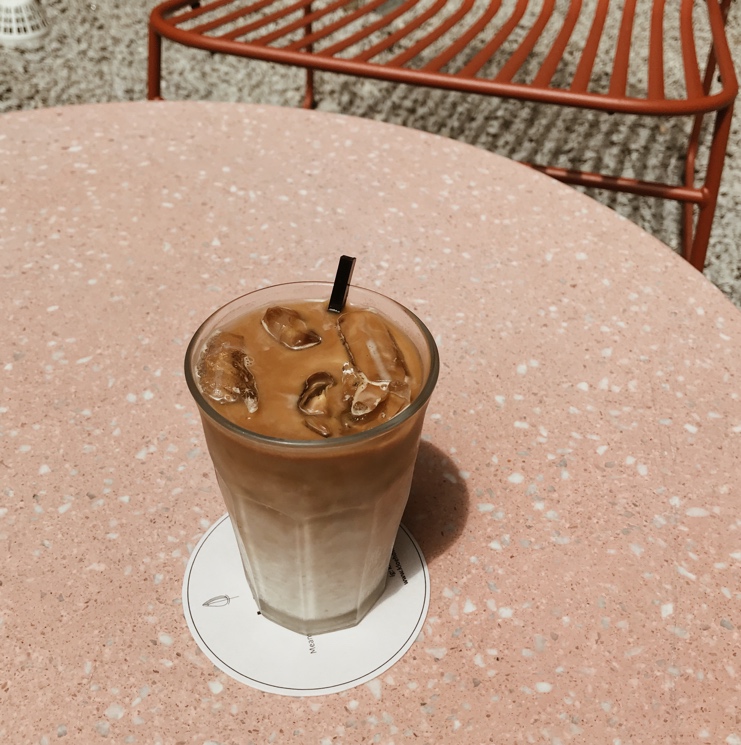 After a fulfilling meal, we decided to head over to their coffee bar at their lounge downstairs; Lucky Coffee bar. They serve the same drinks menu in Monroe as well but I thought a change of ambiance and environment was a good idea.
I had their signature drink – Cereal Milk Latte which was recommended by the barista. I would say this is an interesting beverage. The cereal milk flavour wasn't too strong, proving to be sweet and refreshing. If you like your coffee moderately sweet, this would be perfect. Overall, I really enjoyed their cereal milk latte on a hot sunny day.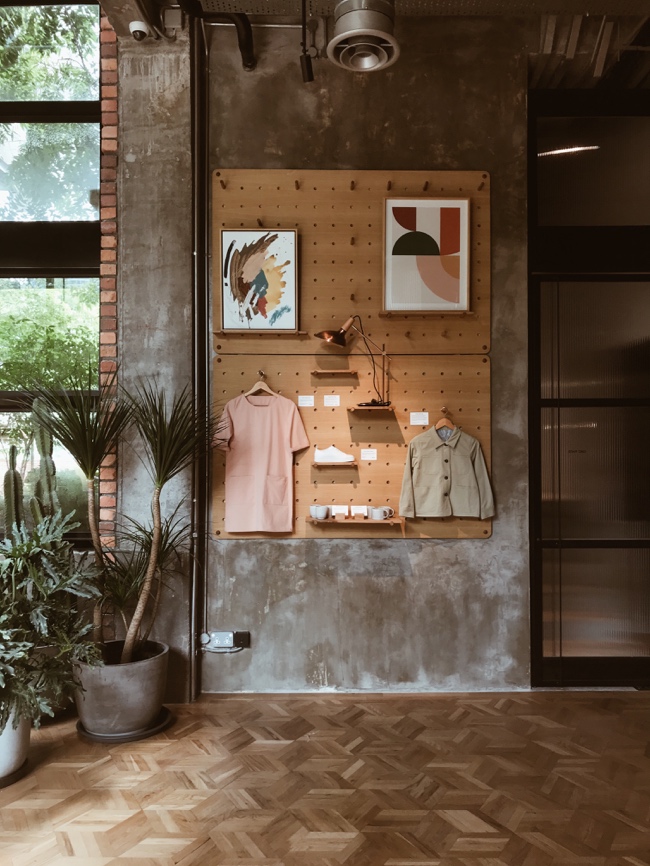 All in all, this location is perfect to have brunch and coffee as you get the best of both worlds where you can dine in, have a wholesome meal at their retro restaurant diner (Monroe) or a cup of coffee and pastries at their lounge (Lucky Coffee) for a change of environment that is comfortable and aesthetically pleasing.
Location and details
Address:  KLoé Hotel
227, Bukit Bintang Street,
Bukit Bintang,
55100 Federal Territory of Kuala Lumpur
Opening hours: 7am – 6pm daily
Contact: +603 2772 1314
IG: @kloehotel
Website: kloehotel.com