Elevating the Kopitiam Experience at Luckin Kopi
This post was contributed by EatDrink Brand Ambassador Sabrina Khor.
It goes without saying that we're all having major withdrawals from not being able to hop out to our favourite eateries as much as we used to. One place I miss going to in particular is Luckin Kopi, which serves an array of popular local dishes. With the easing of movement restrictions in the last few weeks, café-hoppers have finally been able to get takeaways from their preferred restaurants and even receive service with strict social-distancing SOPs. If you're keen on trying a new spot for a weekday lunch, let me introduce to you my favourite cafe, Luckin Kopi!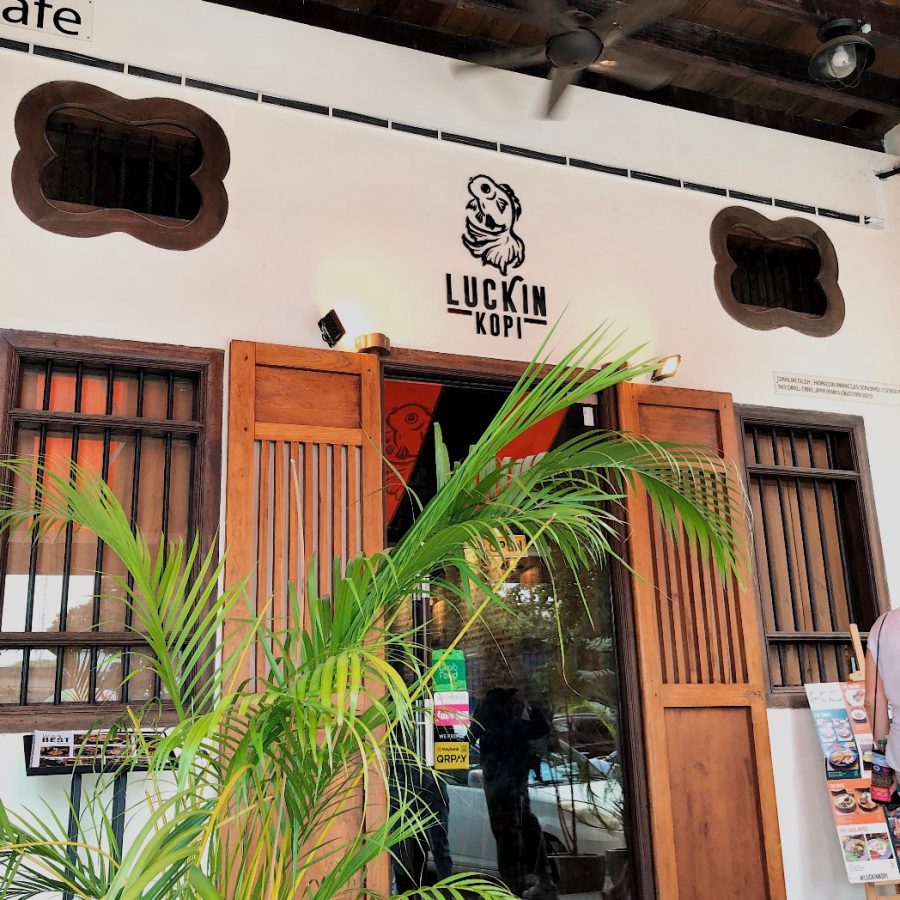 Located in a heritage building on Petaling Street –one of the busiest streets of Kuala Lumpur– Luckin Kopi has a space that caters to large crowds, so comfortably observing social distancing is a plus point here. The menu consists of various traditional Asian food  –the kind of comfort food that you would normally find in kopitiams near you– but the café takes it up a notch with a more pleasant ambience and well-made dishes. Besides the good food and appealing interior, many people come here for the Instagram-worthy backdrops at various corners of the café. If you love to IG-story your café dates, this is pretty much an ideal spot to do so.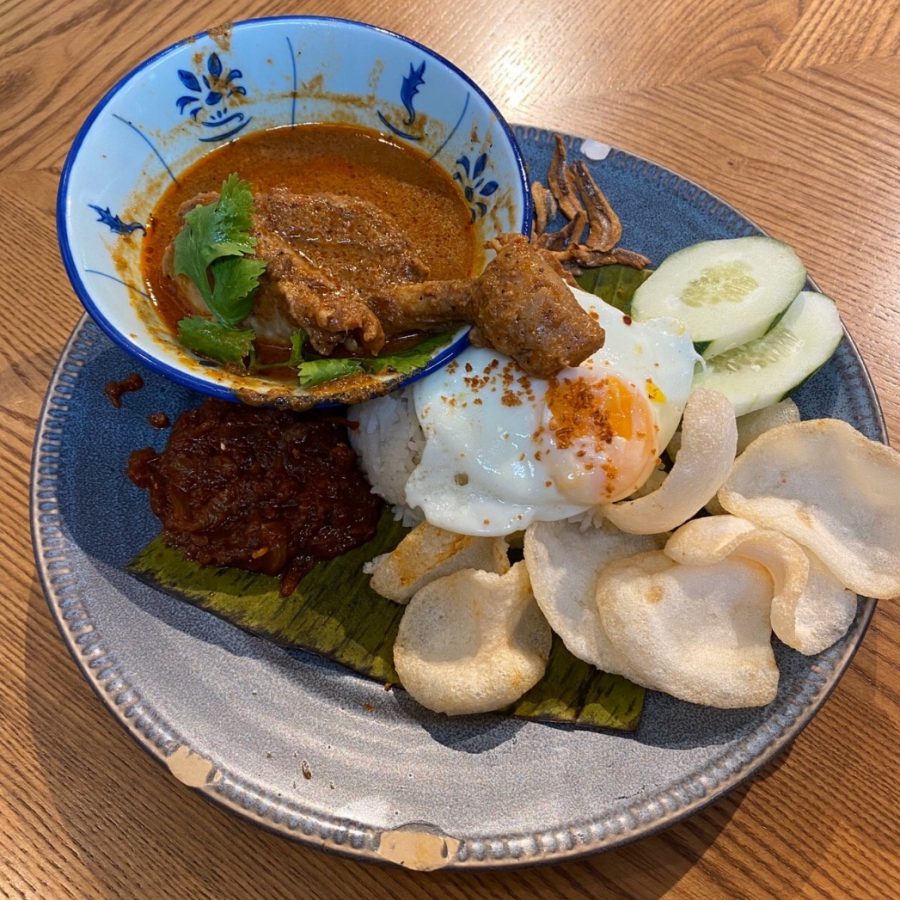 Luckin Kopi's version of Nasi Lemak with Chicken Rendang is a delight for me, elevating an typical Malaysian staple to a whole new level. The fragrant aroma of the rice is complemented so well with the sweet-spicy sambal, and condiments of and fried anchovies and peanuts. The rendang made here is very flavourful and tender as it has been braised for the right amount of time.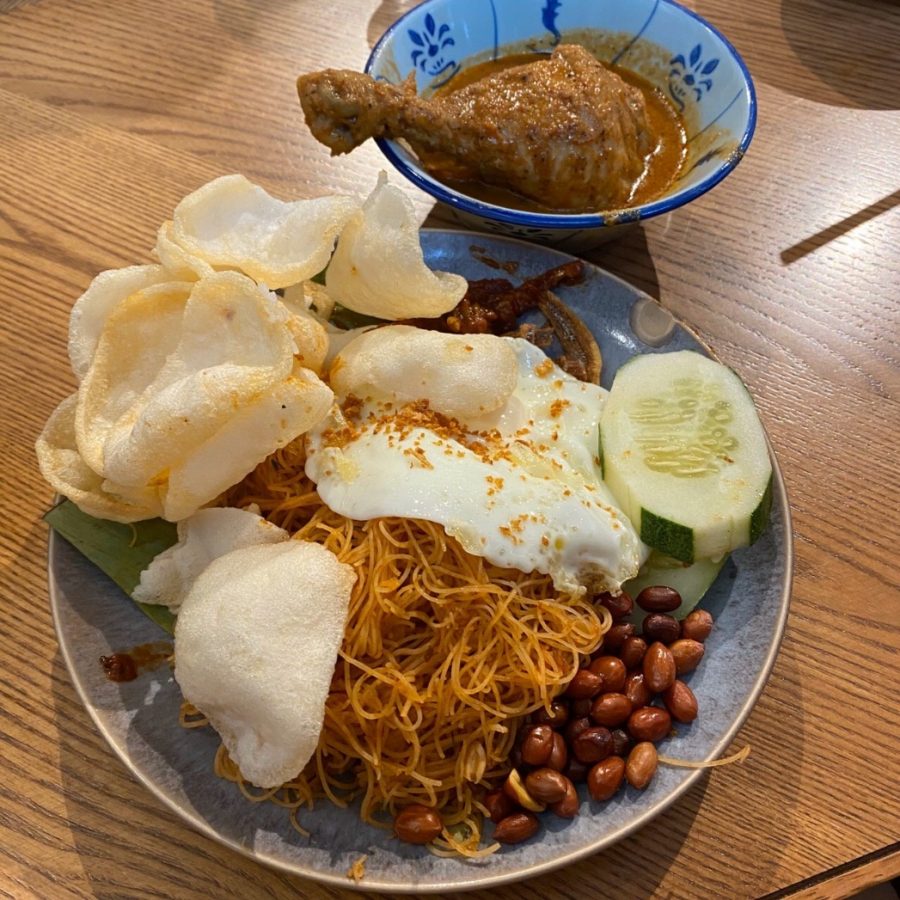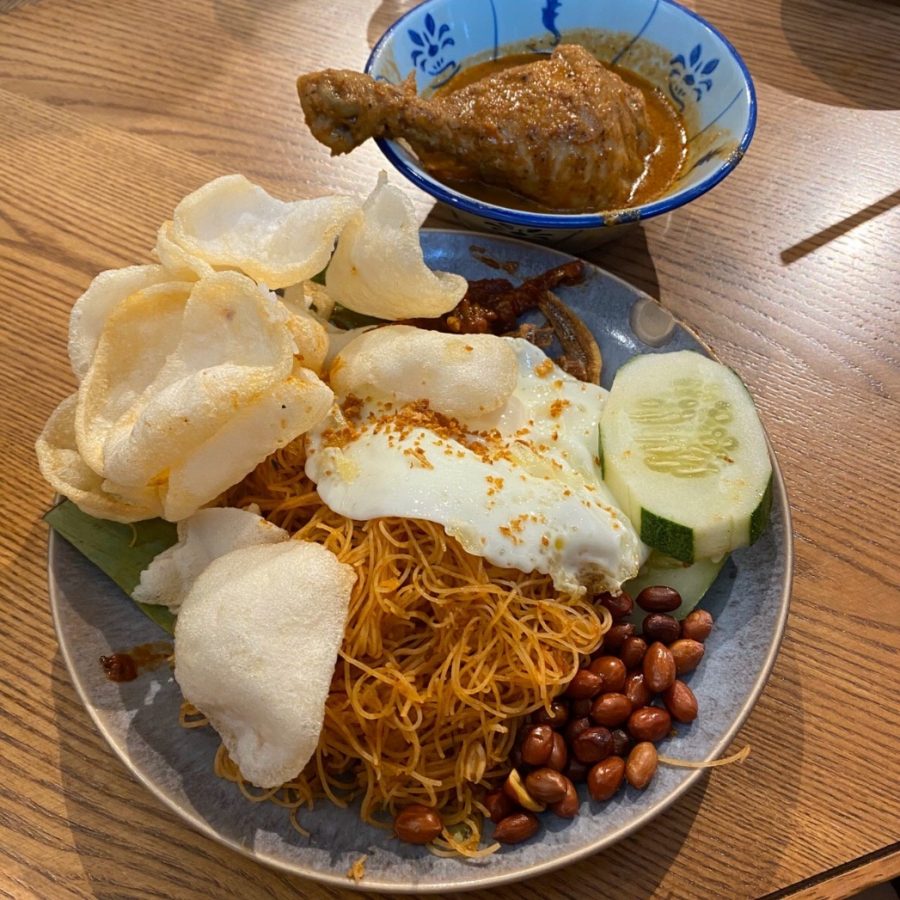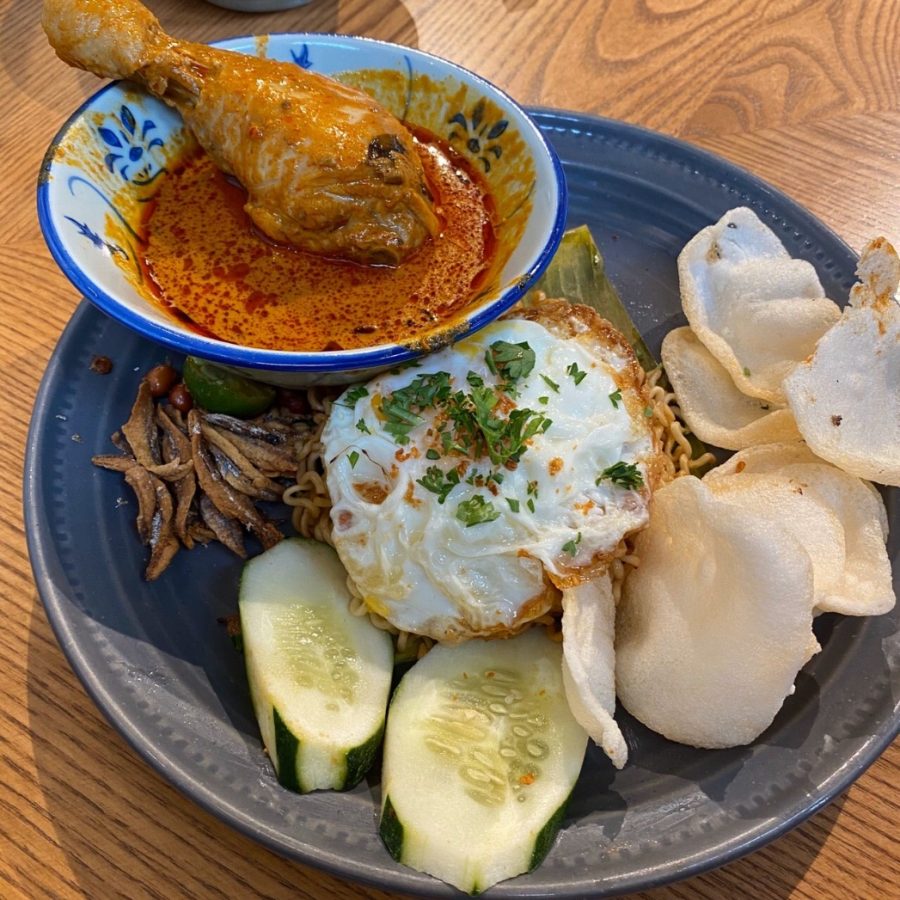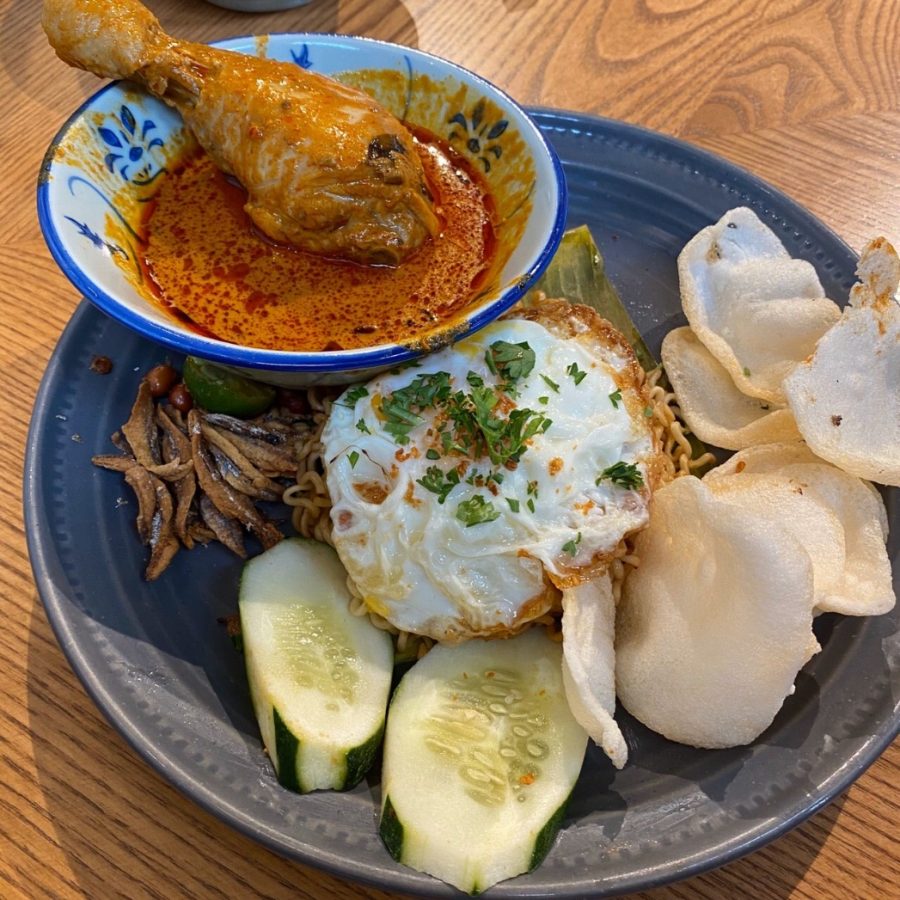 If you favour a carb-heavy meal besides Nasi Lemak, Luckin Kopi also serves Mee Siam and Indo Mee. Personally, I think their Mee Siam tends to be a little dry and rather tasteless so I wouldn't recommend it. Their Nasi Lemak however, is on the money just like their Rendang and Curry Chicken so you won't go wrong with them. There are also various side dishes available besides the Rendang and Curry Chicken, such as Sambal Sotong, Buttermilk Chicken, and Ayam Berempah which are all really yummy!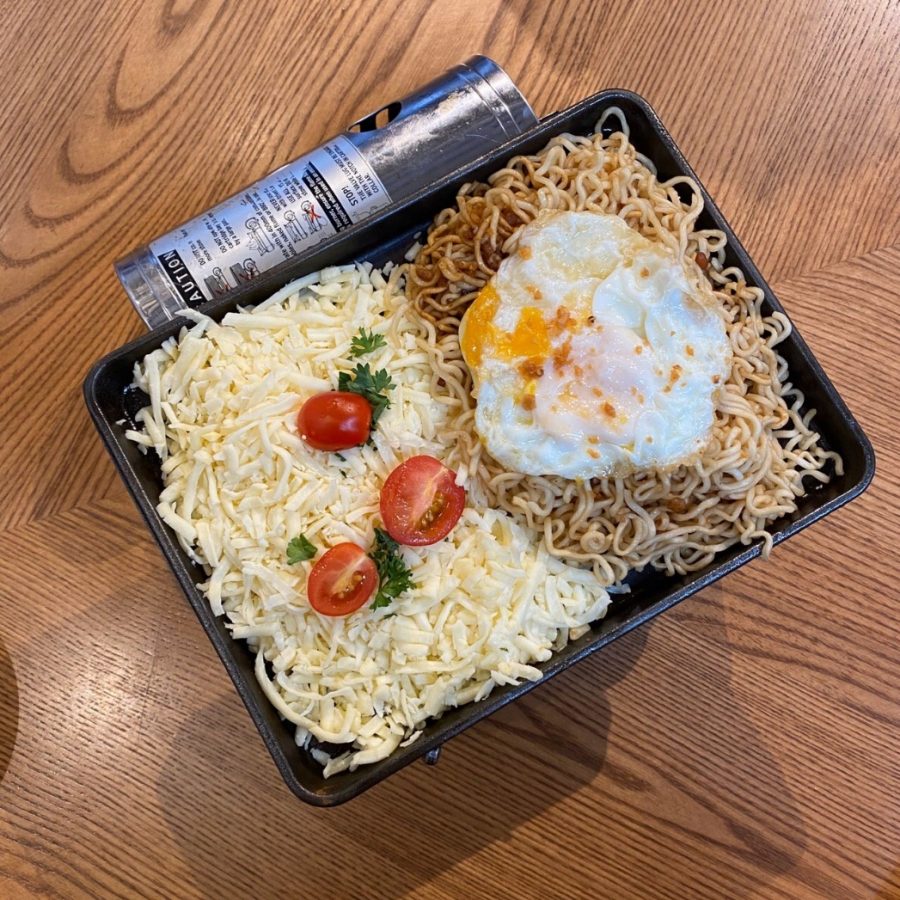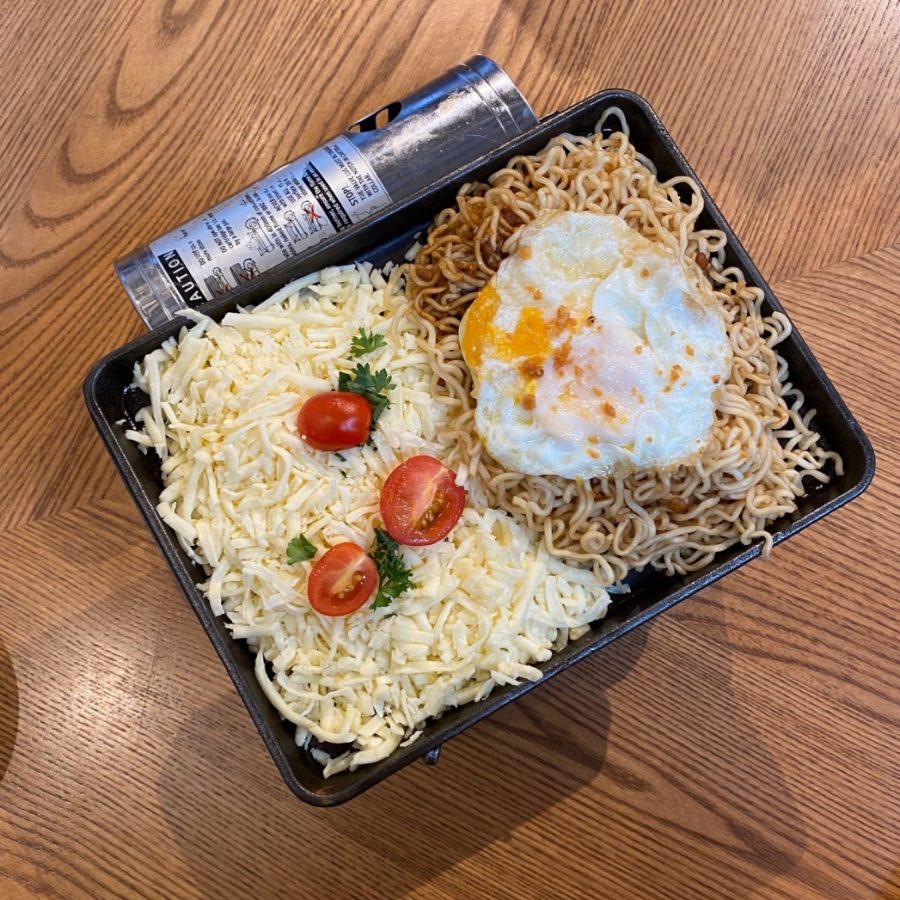 Now for the cheese lovers! This Cheesy Indo Mee and Egg (RM14.90) is a must-have, if you've ever dreamt of twirling your Indo Mee into hot, gooey melted cheesy goodness. My friends and I love this and it's something we would order every time as it's perfect for sharing.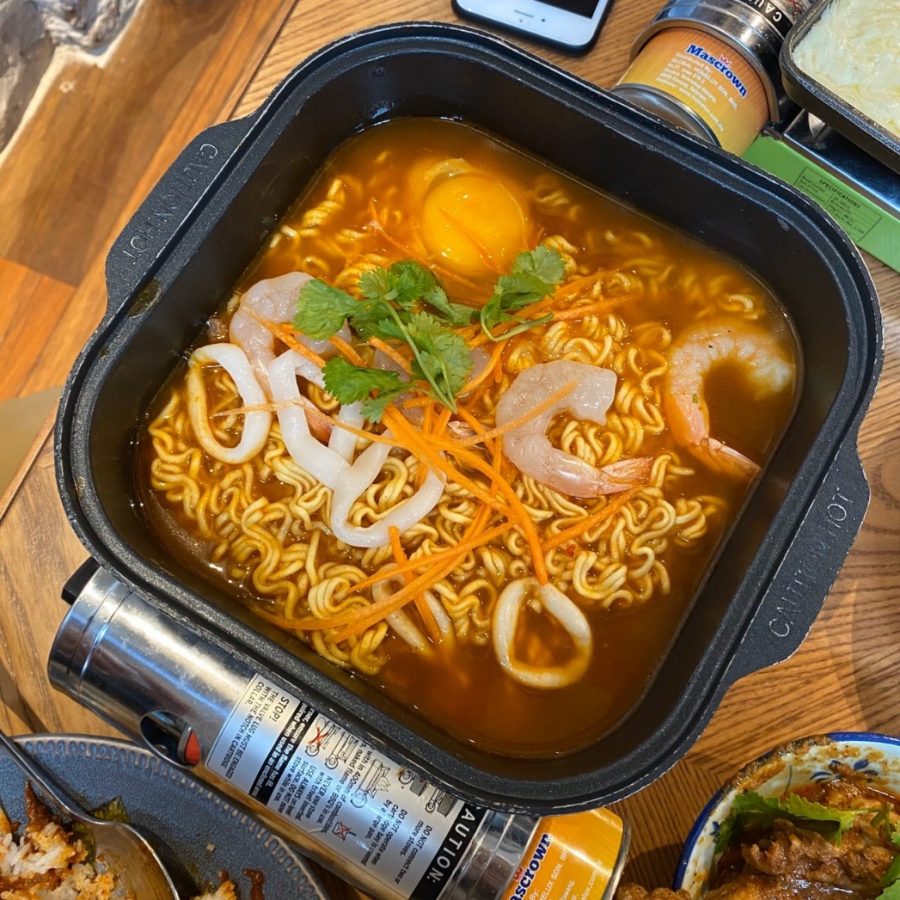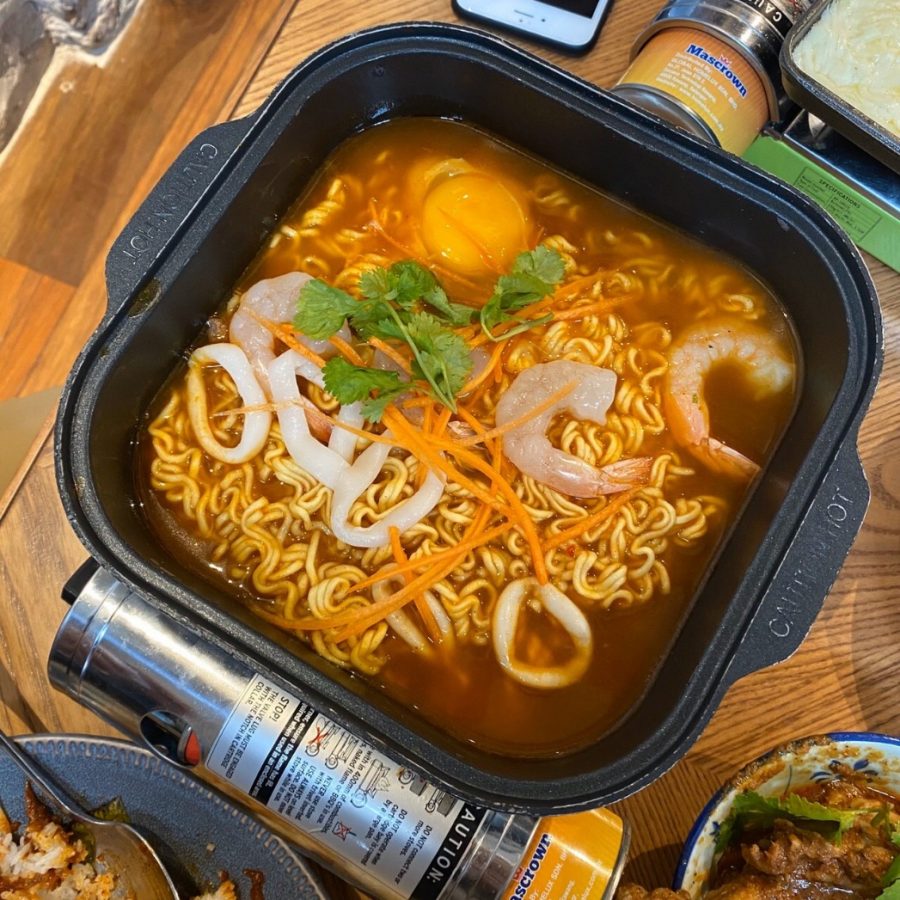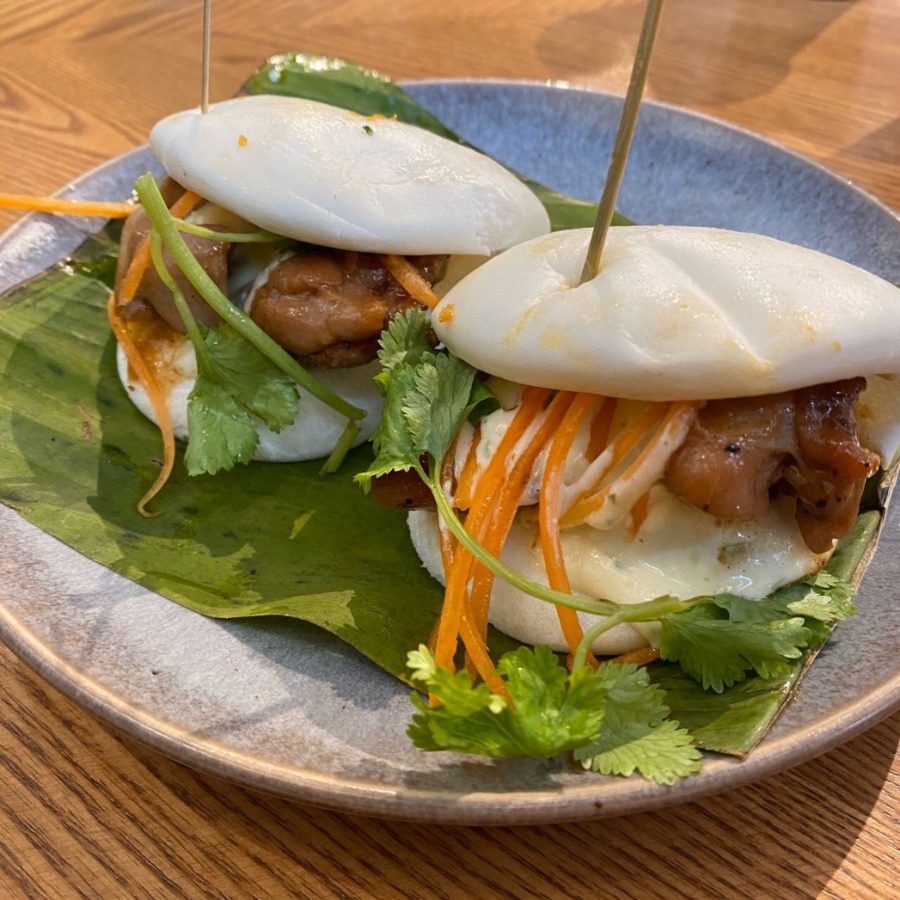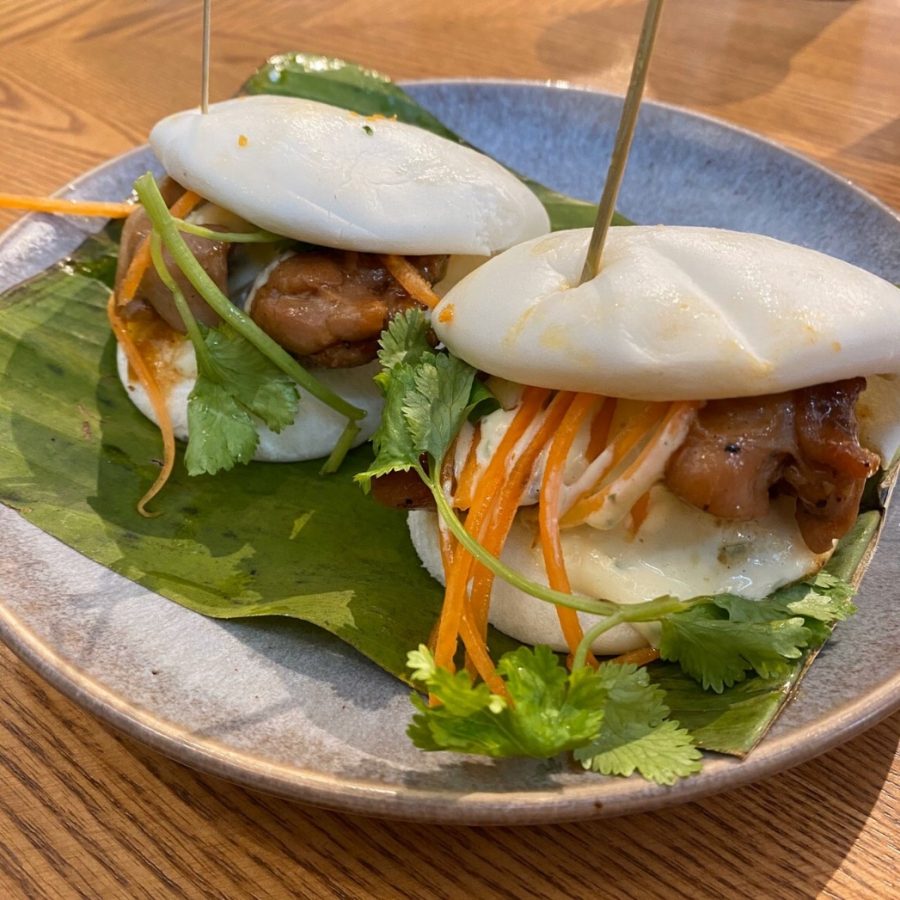 As for drinks, the Luckin Kopi Kaw is pretty much the highlight of my trip whenever I visit the cafe. They're not kidding by calling it "kaw", as it's got a strong punch of flavour with a creamy and pleasant taste! If you are interested in brewing some coffee at home, you can check out their "Luckin Kopi Sock DIY Pack' (RM58.80) available for sale on their website!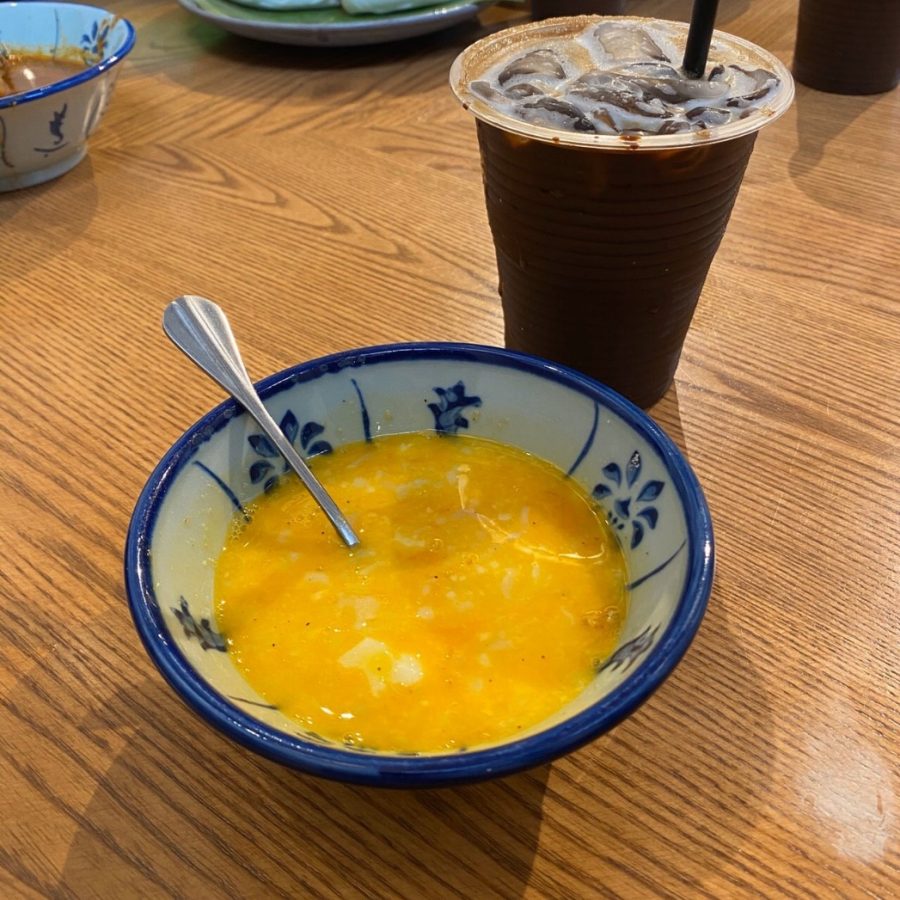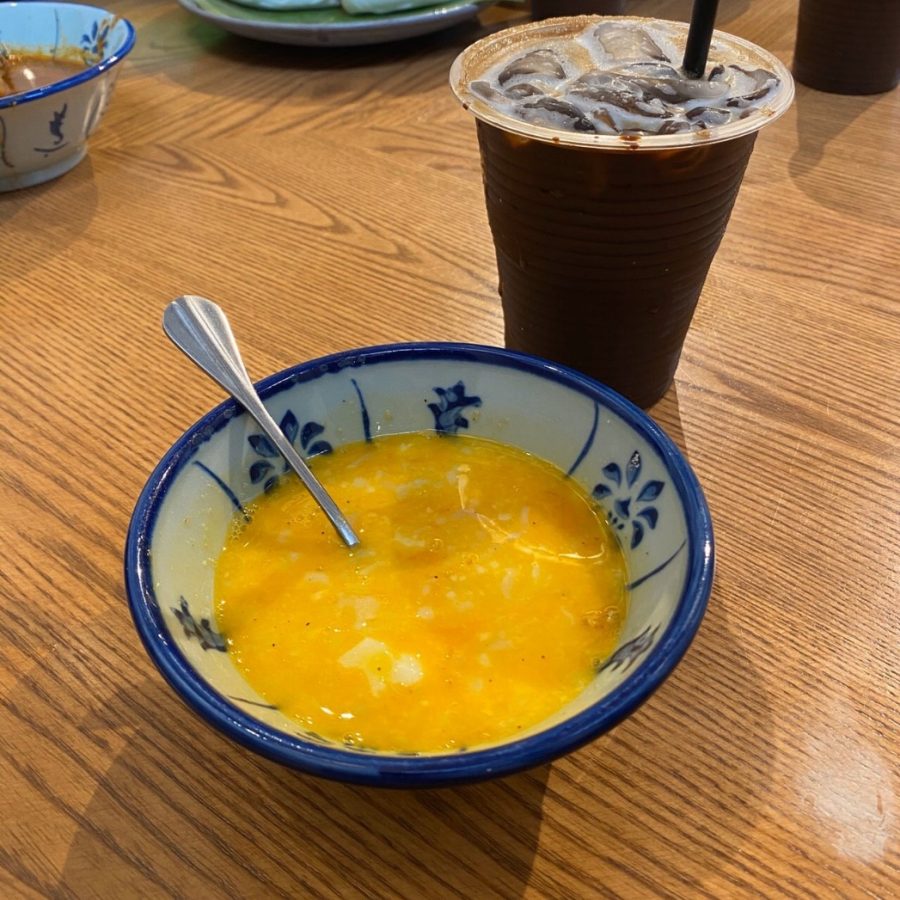 Overall, Luckin Kopi brings a modern twist to the traditional "kopitiam" fare, offering delicious comfort food that would make anyone feel at home, while providing a more "atas" ambience. This cafe definitely does not compromise on the quality of its food, and I highly recommend it. Enjoy!
Weekday Set Lunch (12pm – 3pm)
Local Cuisine (Nasi Lemak OR Mee Siam OR Indo Mee) + Side Dish (Rendang Chicken, Sambal Sotong etc.) + Unlimited Refill Luckin Kopi Kaw for only RM14.80 !!
Note that CMCO stipulations are observed, and deliveries can be made via Grabfood and online orders through their website.
Location and details
Address: Luckin Kopi
14 Jalan Panggong,
City Centre,
5000, Kuala Lumpur
Tel: +6014-263 6696
Order online: order.luckinkopi.com or via Grabfood
Website: luckinkopi.com