A Slice of Community Spirit with Cake Together: Snapshot
Digging into the Rose Lychee (9-inch) baked by Kooky Cream and delivered by Cake Together, we at EatDrink were graciously treated to a real quality treat!
Fluffy sponge layers infused with rose essence, huge sweet strawberries sliced and cubed were fresh and juicy, alongside chunks of lychee that tasted nothing of the over-saturated canned sugar preservatives, and edible rose petals sprinkled all over were almost too pretty to cut into, but we enjoyed every last crumb.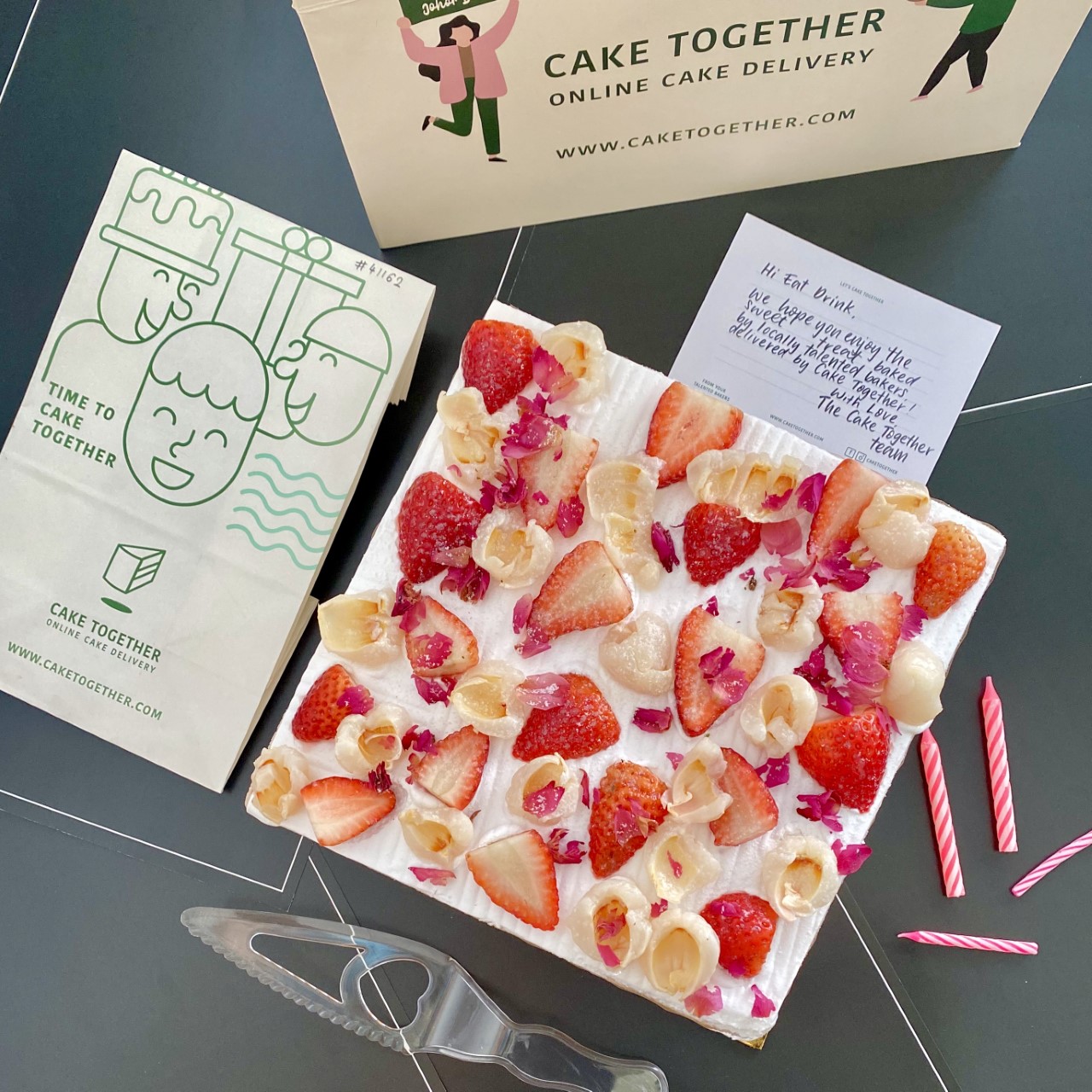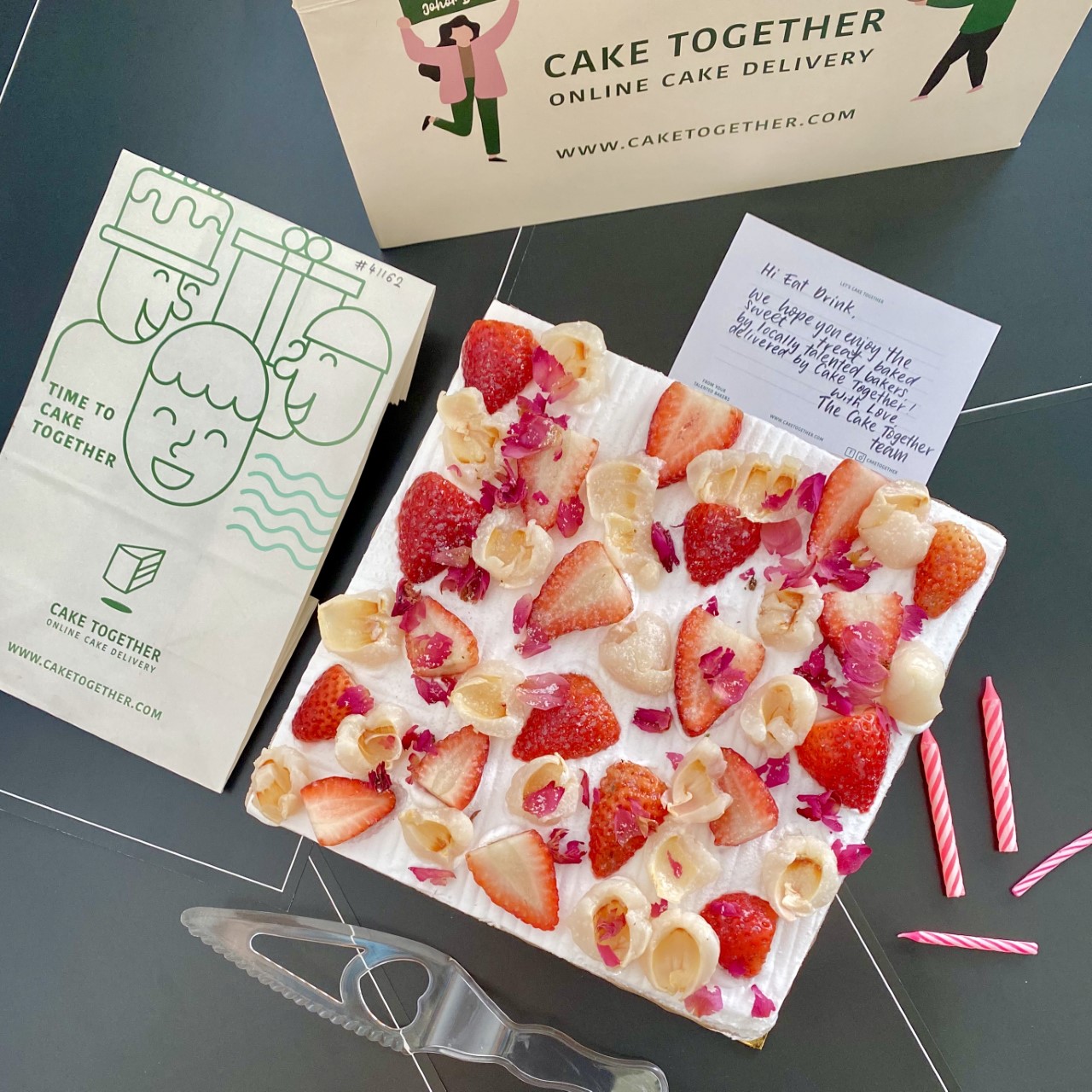 Featuring an online catalog of over 1,000 cakes from 100 bakers of storefront and home bases, Cake Together unites a community of passionate patissiers across the major states of Penang, Kuala Lumpur, and Johor online for a truly wholesome cause.
Each baker on-board has the freedom to create their own listings focusing on their own menu and specialty curation, giving them opportunities to carve out a niche audience of particular tastes, or simply to present something unique the world of cakes has yet to try.
With most of their time dedicated to fleshing out ideas and perfecting basic techniques of baking and decorating, the hassle of advertising, selling, and delivery can be quite a handful to manage. But even the most perfect of cakes won't sell if no one knows about it.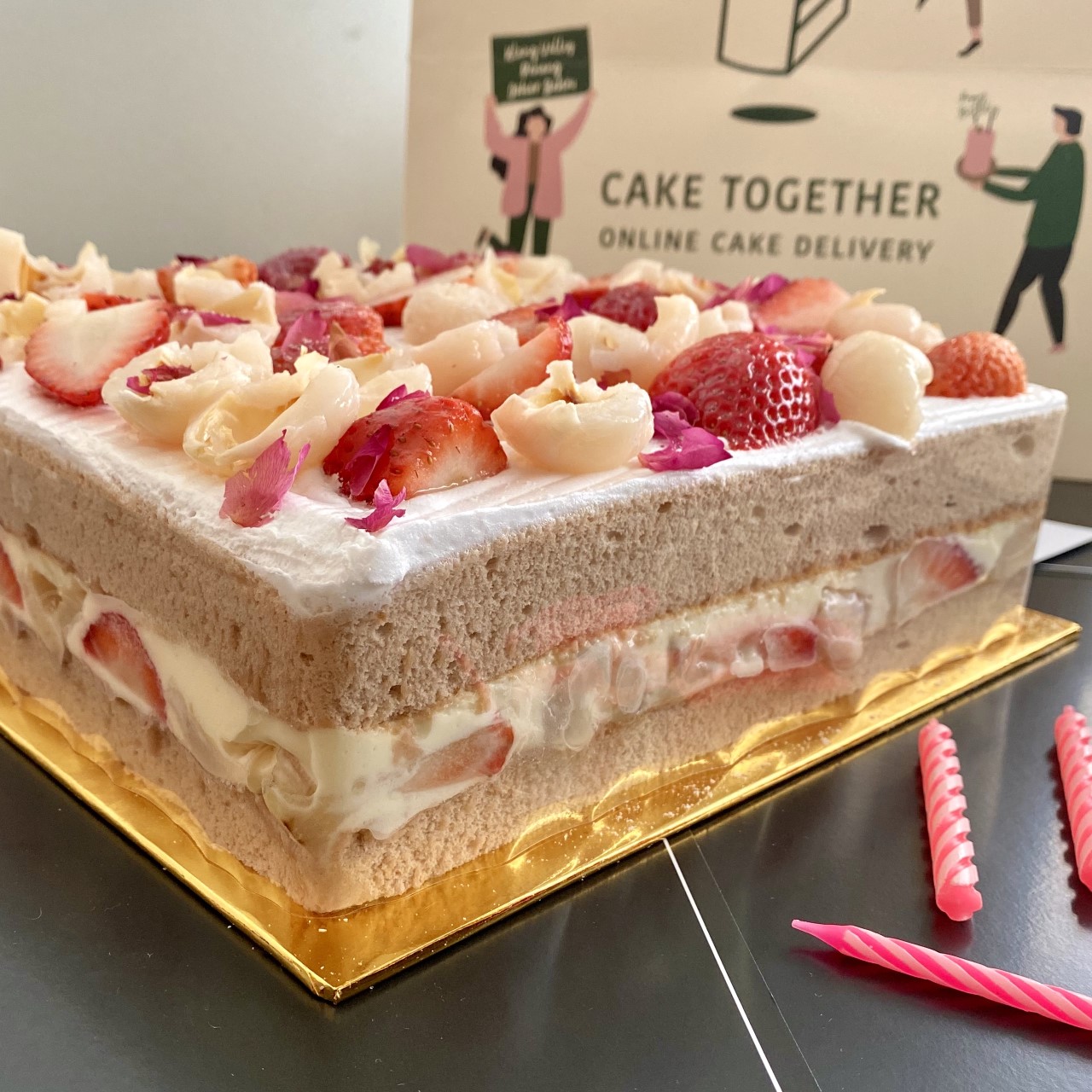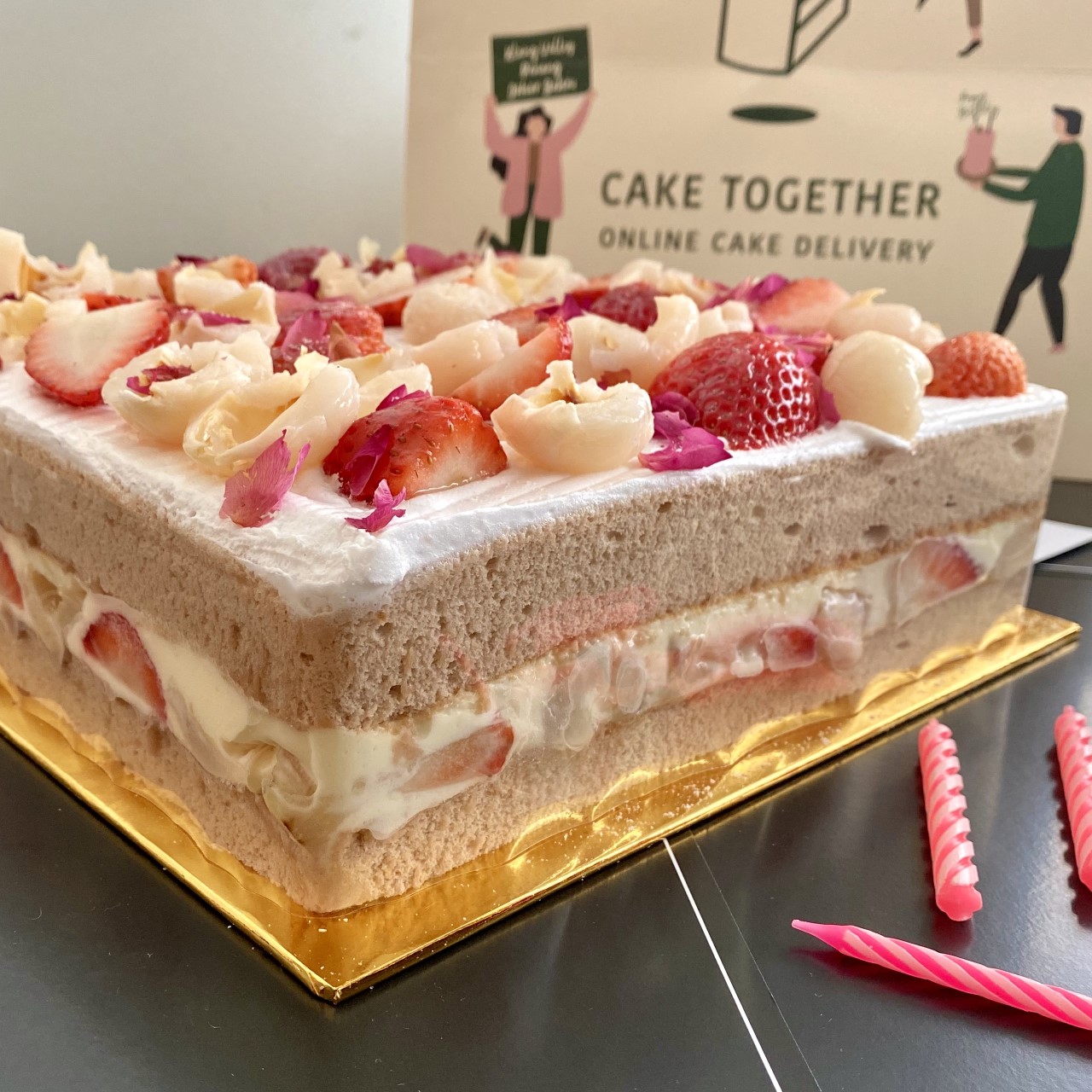 Cake Together comes in as the front-end solution to this worry, giving bakers the time to be dedicated to the most important part of baking: the baking itself, while taking care of the marketing, customer service, and delivery for them.
With this, the quality of the cake can remain intact as the baker experiences a peace of mind away from the muddles of running a whole business all by themselves!
Speaking to Brent Chan, Marketing Director of Cake Together, creating this business model came about after noticing that a baker friend who made amazing cakes struggled heavily with maintaining constant contact with interested buyers, negatively impacting their output.
The rest is history under Cake Together; and throughout the MCO when a boom in home bakeries emerged, this business management and delivery system turned into a community support line, bringing on board 20 new bakers to their line up.
Cake Together hopes to continue this local support platform and bring the spotlight to solid baking talents across the country.
To get in touch for making orders, view Cake Together's website here.
For business opportunities for your own baking wares, visit here.