10 unusual and creative coffees to try around Kuala Lumpur and Selangor
This one is for all the coffee lovers out there who like their coffee to have a little pizzazz. There's something here for coffee connoisseurs and social media darlings alike, who are looking for something more than just a regular flat white, americano, or latte.
So hold on to your boots as we take a caffeinated trip to some of the most creative coffees around the Klang Valley:
1. Bulletproof coffee at Bungkus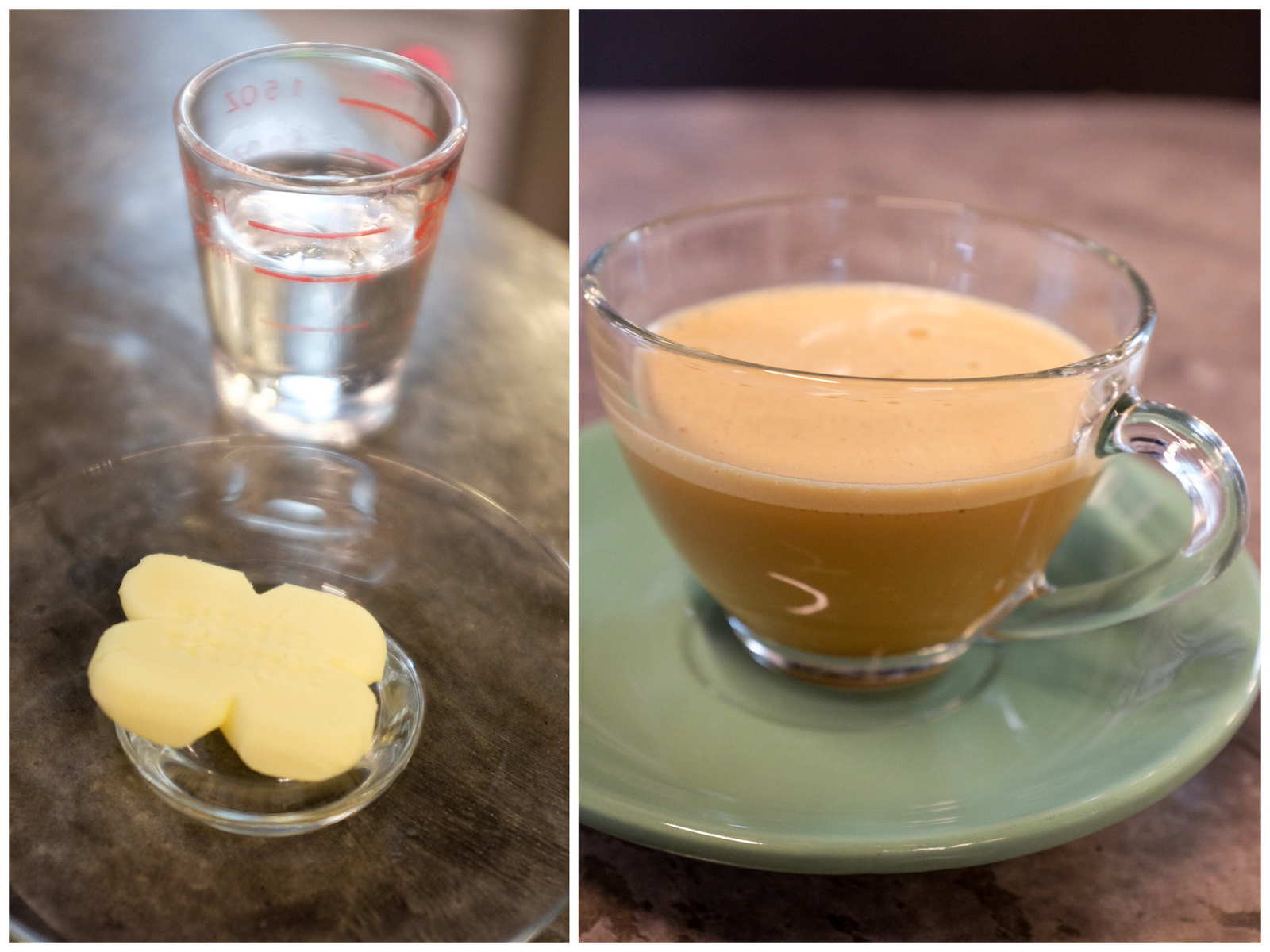 Bulletproof coffee is not on Bungkus' official menu, but this is one of the few venues in the Klang Valley that will help prepare it by request (though call ahead in advance to confirm) – with a caveat: customers must bring their own coconut oil (preferably extra virgin).
Then the café will blend with its organic coffee (cultivated in a Thai mountain region) and butter (from grass-fed cows' milk).
Read review: Bulletproof Coffee at Bungkus, Empire Damansara
Find: Contact details and map for Bungkus
2. Soda+Coffee at Dr. Inc
One concoction here is a hyper-caffeinated Fat Americano, featuring a shot of espresso combined with a tall glass of Coke. These beverages are mellow enough to make them extremely easy to drink, with the depth and dimension of the coffee supplying subtle new nuances.
Another coffee-soda combo is the Presso Bomb, espresso with made-in-Malacca ice cream soda (less cloying and fizzy than big-brand sodas), a comforting taste of nostalgia, both familiar and strange simultaneously.
Read review: Dr.Inc at Kemuja Bangsar
Find: Contact details and map for Dr.Inc Cafe
3. Nitro cold brew coffee at Underground Societe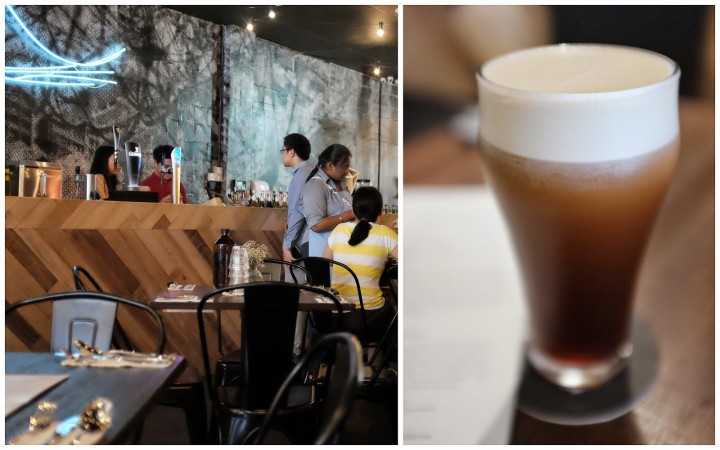 Underground Societe's customers can enjoy the best-of-two-worlds Black and White – cleanse your palate with sparkling water, sip the espresso, then have the water once more before savouring the piccolo latte.
There's also Nitro cold-brew coffee on tap which might taste a bit like beer, but it's totally OK for teetotalers.
Read review: Underground Societe at Bandar Sunway
Find: Contact details and map for Underground Societe
4. Coffee cocktails at Olfactory Bulb
Coffee cocktails, conceived by a top Malaysian mixologist, coupled with complex, liquor-laced waffle recipes? Olfactory Bulb knows how to stimulate our pleasure centre.
Chris and Kane, who hail from arts-and-design roots, are Olfactory Bulb's main founders, but Shawn, one of the main men behind KL's Omakase + Appreciate bar, is lending his skills to craft coffee, tea and chocolate-based cocktails, like the Black Soul Gem made with JW Black Label, espresso and hazelnut.
Read review: Olfactory Bulb at Kota Damansara
Find: Contact details and map for Olfactory Bulb
5. Reverse iced latte at Le Lapin
Le Lapin (The Rabbit) is a homely hideout, not a hipster hangout; it's the kind of unassuming locale that'll likely never be considered cool, but its supporters will nonetheless cherish it for the everyone's-welcome, come-as-you-are burrow that it is.
Coffee here comes in multiple forms and temperatures. One is the Arabica heart-shaped ice cubes with cold milk, the caffeine addict's antidote to a sweltering afternoon.
Read review: Le Lapin Cafe at Taman Desa
Find: Contact details and map for Le Lapin Cafe
6. Old-styled brew at Coffee-ish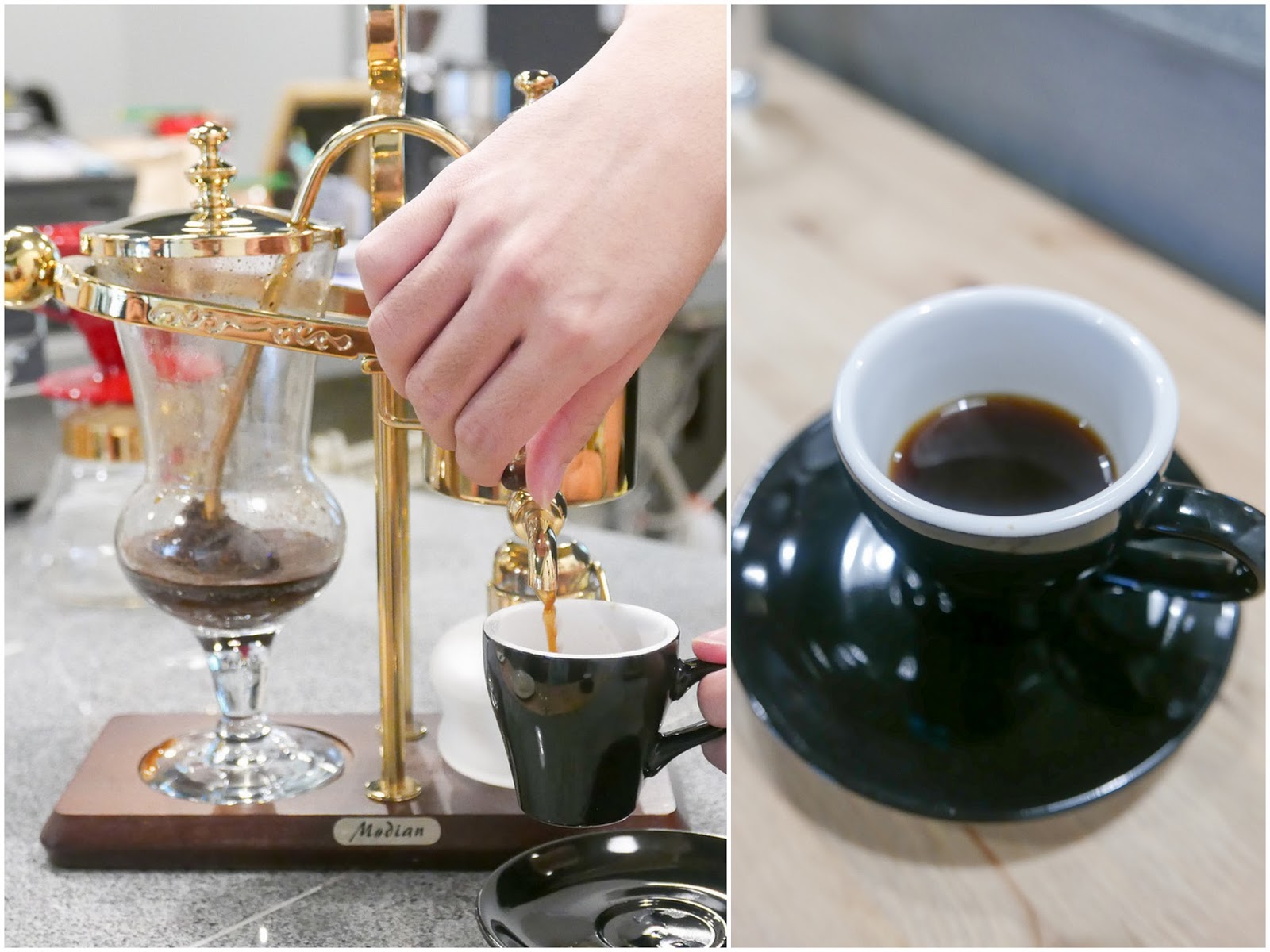 This proves a fun presentation in a fun destination – the Royal Vienna 'balancing siphon,' based beautifully on a European brewer model invented in the 1840s, is an intriguing way to watch your cuppa being prepared.
Read review: Cofee-ish at Sri Petaling
Find: Contact details and map for Coffee-ish
7. Bulletproof coffee at Fenmous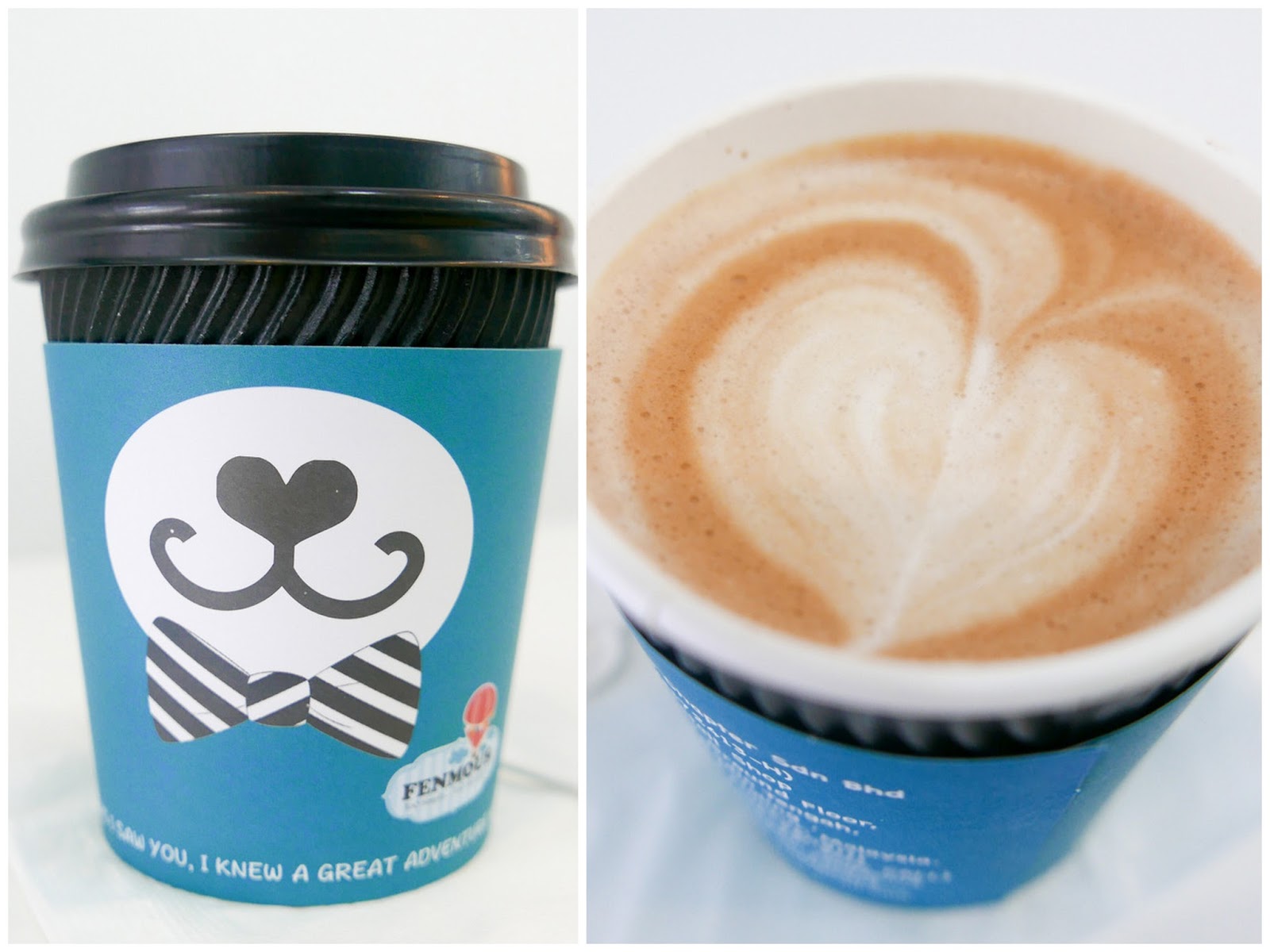 Fenmous is more a health store than a cafe, selling everything from slimming products to avocado oil, but it also serves coffee, including its own interpretation of bulletproof coffee, which combines coffee with a spoonful of wild-harvested, cold-pressed extra virgin Malaysian coconut oil, reasonably rich and aromatic.
Read review: Fenmous at Sri Petaling
Find: Contact details and map for Fenmous
8. Cotton Candy Affogato at Whimsical Gelateria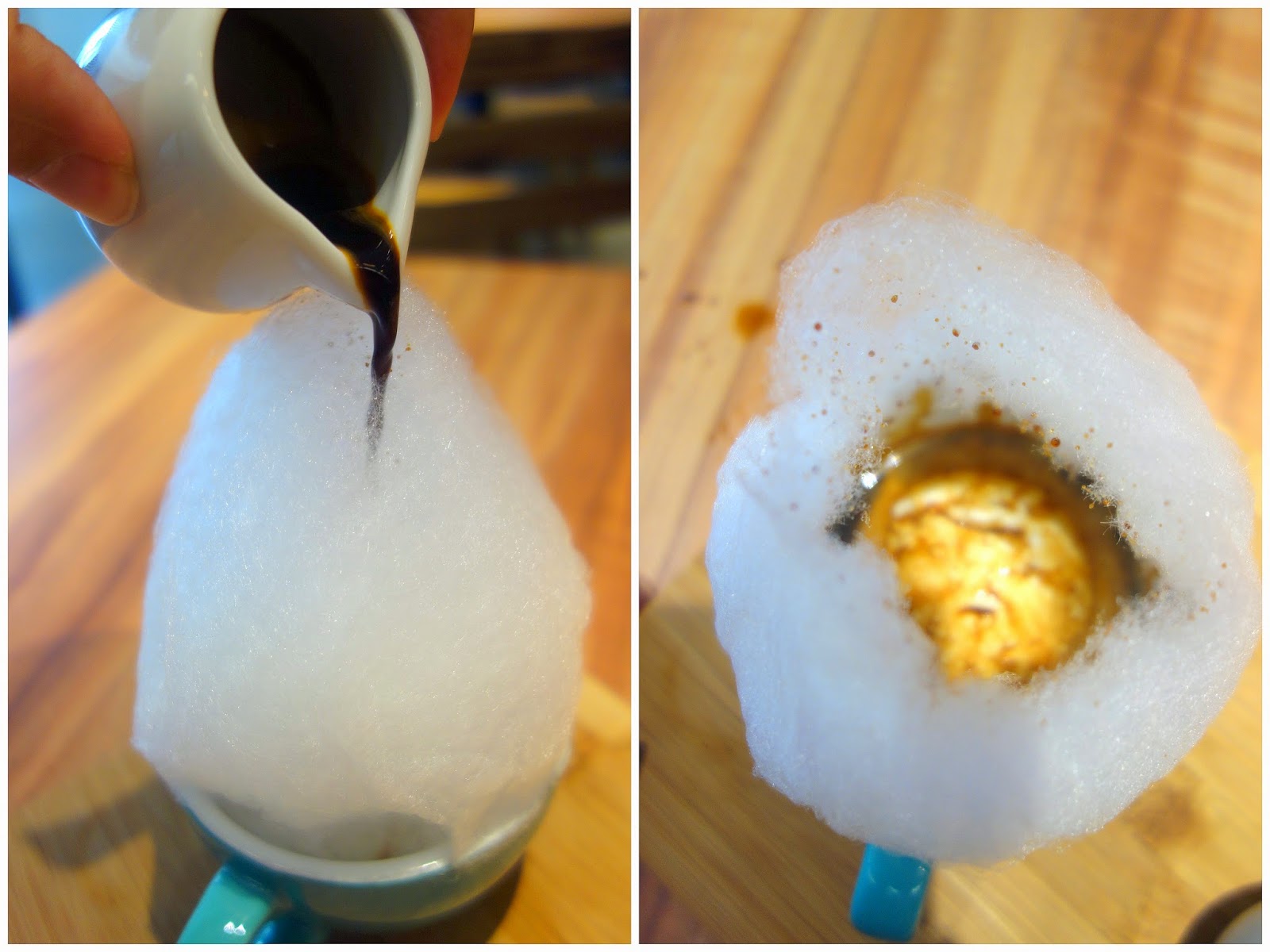 This is a full-fledged cafe where ice cream, made in the traditional Italian fashion, is imaginatively infused into the menu. Here you'll find cotton candy affogato, an only-at-Whimsical delight and is discernibly different from the coffee-and-candy creations elsewhere.
Pour the espresso into the cup, in which the revelatory treasure – a scoop of coconut and Gula Melaka gelato – is concealed underneath the mountain of floss.
Read review: Whimsical Gelateria and Caffe by Cielo Dolci at Solaris Dutamas
Find: Contact details and mapf for Whimsical Gelateria
9. Coffee flavoured bingsu at Dal.Komm
Desserts, drinks ans music come together at Malaysia's first outpost of South Korean cafe chain Dal.Komm Coffee. Bingsu, the shaved ice dessert, is served in fun ways at Dal.Komm and with plenty of unique options, there's something for every preference.
The Honey Coffee Cube and iced foamy cappuccinos with espresso ice cubes work on a hot day, and for rainy evenings, there's coffee and hot milk with a chocolate dipping cube and orange infusion.
Read review: Dal.Komm Coffee Malaysia at Damansara Uptown
Find: Contact details and map for Dal.Komm Coffee Malaysia
10. Rainy Day Coffee at Lepaq Lepaq
The cafe's social media favourite is poised to be the 'Rainy Day Coffee', with a cloud of cotton candy suspended above the steaming-hot cup – it's not wholly original (a simple online search reveals its presence at a couple of cafes in California and Shanghai), but it is pretty fun and exuberantly eye-catching.
Sure, by the time the cotton candy melts, the saucer below is a sticky mess, and the coffee may not be for connoisseurs, but the experience should cheer up young-at-heart customers.
Read review: Lepaq Lepaq at Ceylon Road
Find: Contact details and map for Lepaq Lepaq