Sorrok at Desa Park City: Restaurant Review
Although the name Sorrok implies that the restaurant is hidden, it's actually in a prominent corner in Plaza Arkadia, Desa Park City. However, the cosy ambiance with its birdcage-like tables and dim lighting does make it feel like you're hidden away, enclosed in a comfortable space. Inside, contemporary decor and large pieces of artwork adorn the walls. A great restaurant for fun meals with friends, an intimate dinner with family, or even a romantic date, Sorrok has an interesting menu with a mix of Malaysian and Western favourites, and innovative drinks.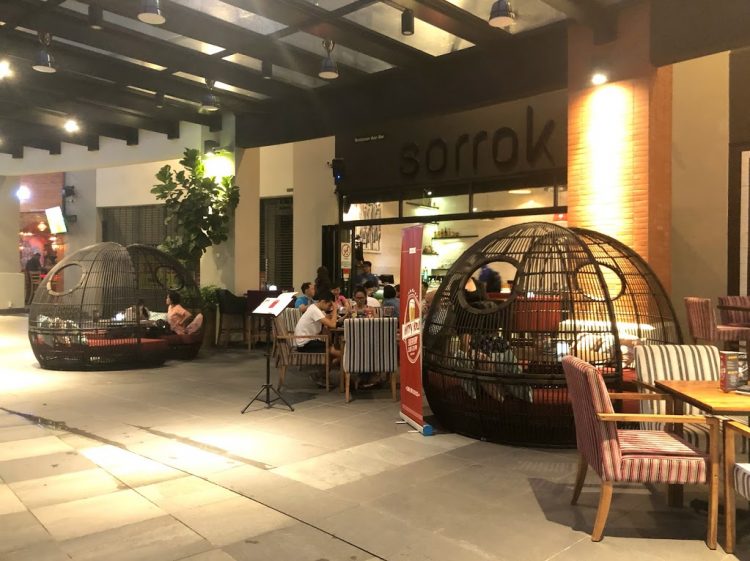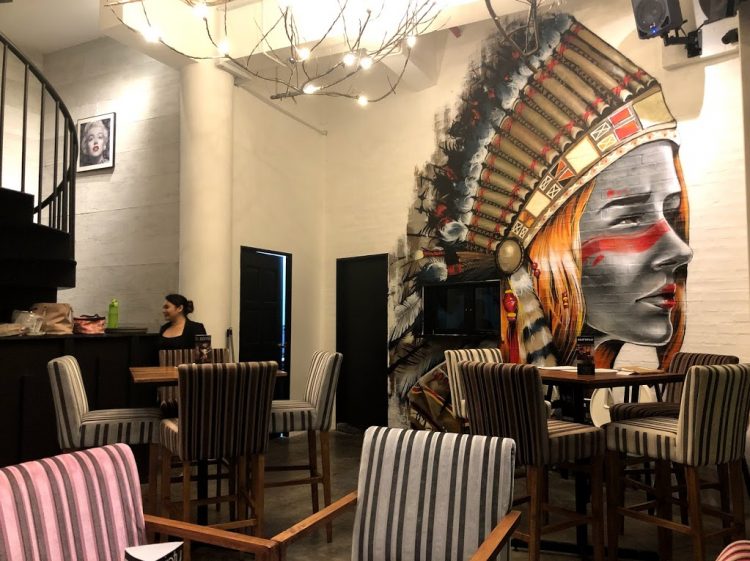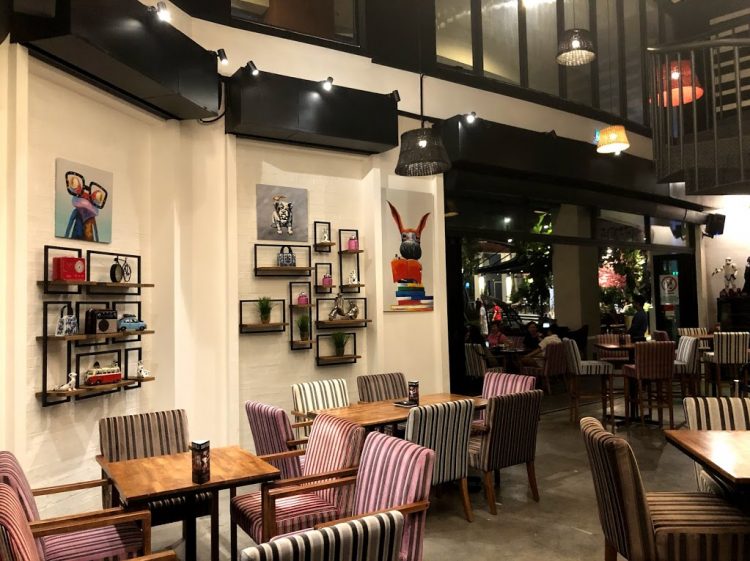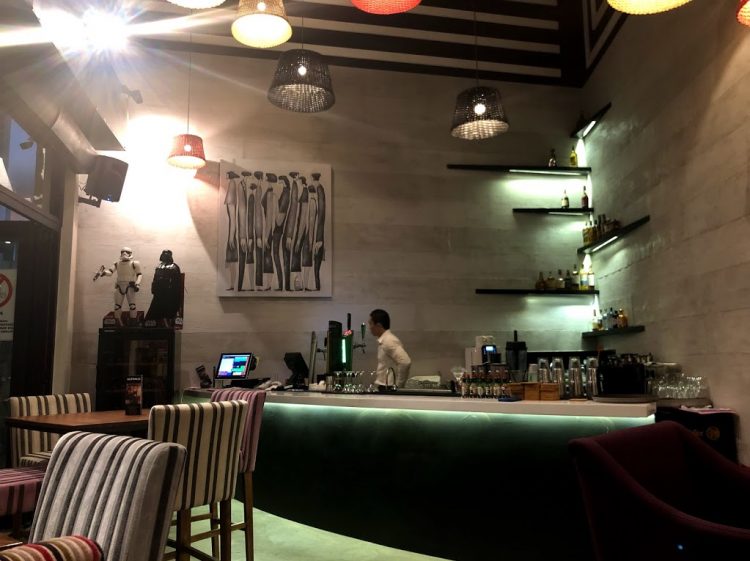 On our recent visit, we sat outside during dinnertime and enjoyed the cool breeze and relaxing atmosphere. We first tried some mocktails while waiting for our food to arrive. We had the Passion Fuze (RM18) with passion puree, passion syrup, milk, and vanilla, and the Beach Side Fuze (RM18), with coconut puree, milk, and pineapples. They were both so decadent, fruity, and rich, we could have easily had them for dessert!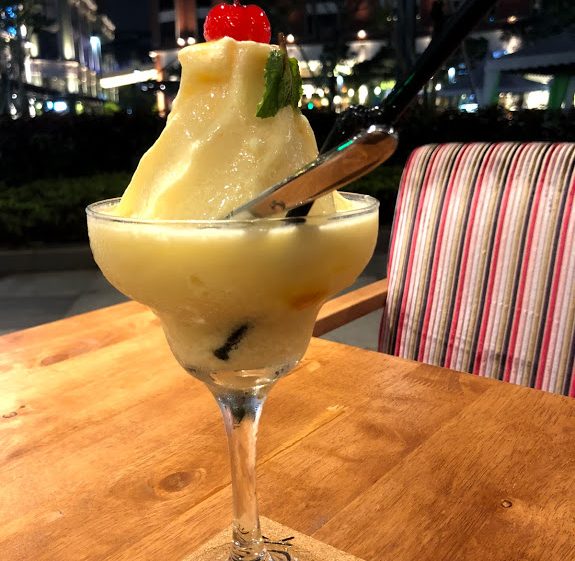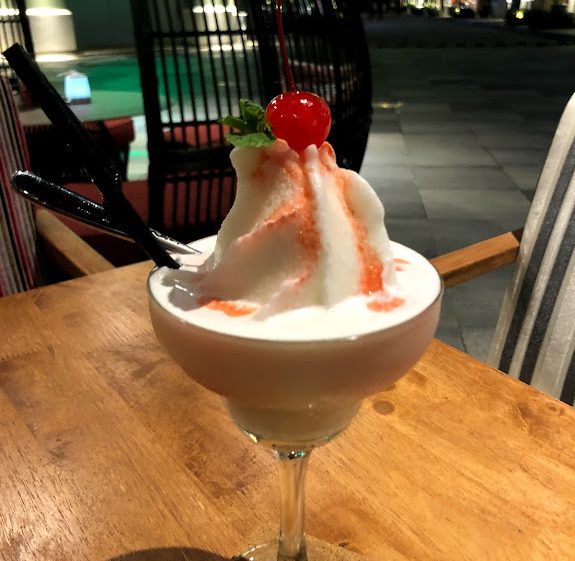 Next, we were served the Creamy Mushroom Soup (RM14). With dried porcini flakes on top, finished with black truffle oil, it was deliciously earthy and creamy, pairing perfectly with the crusty garlic bread served on the side. We also had the Smoked Salmon Caesar Salad, with crispy bacon, hardboiled eggs, smoked salmon, and homemade croutons. It was filling enough to be a light lunch, and had plenty of different flavours to keep it interesting.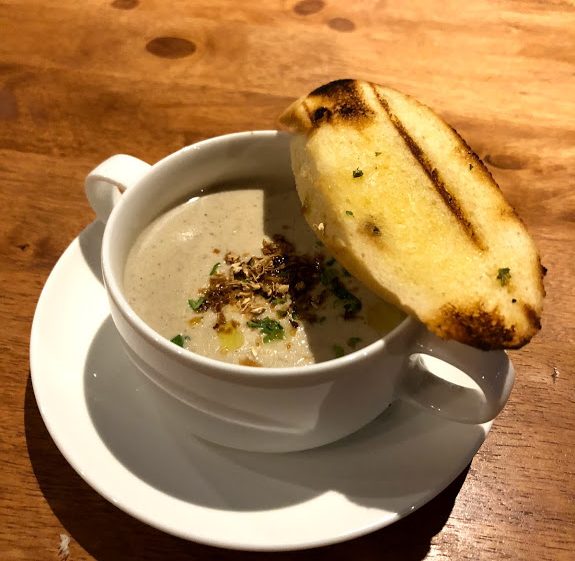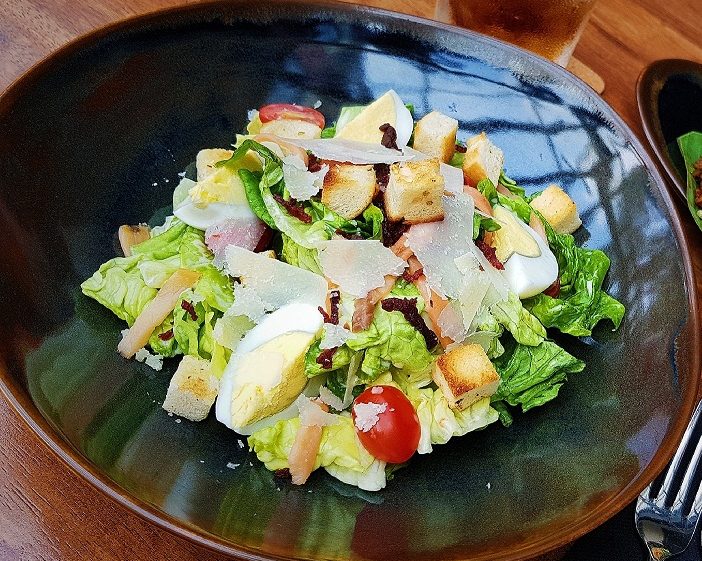 For the mains, we tried their signature Sorrok Nasi Lemak Lobster (RM55). It was a feast for the eyes, with a large grilled sipny lobster sitting among a bed of coconut rice, pappadoms, sambal, hardboiled eggs, and cucumber. Having only had lobster in the traditional Western style, I was surprised to find that it went perfectly with nasi lemak! The lobster flesh was juicy and tender, and the sambal was just the right balance of sweet and spicy. The portion was also large enough for two. Lobster lovers should definitely try this dish!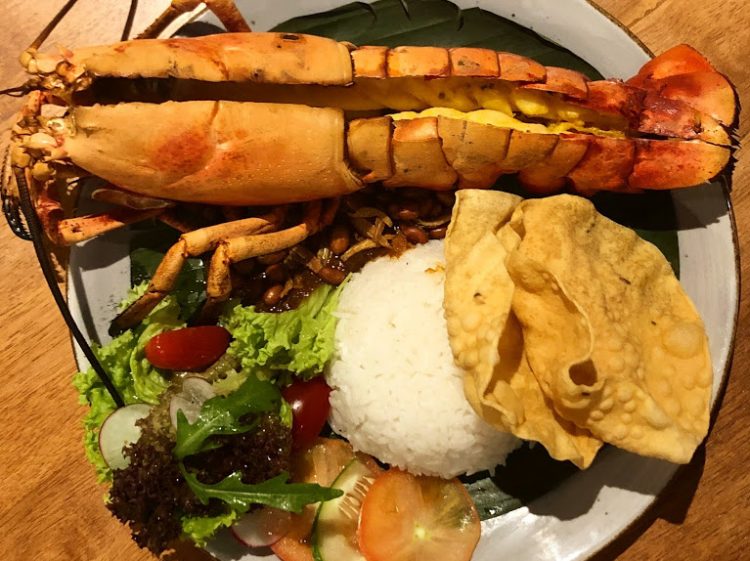 From their Malaysian cuisine selection, we also tried the Egg Nest Butter Prawn (RM26), with large tiger prawns cooked with chili curry leaf sauce and topped with a crispy egg nest, and the Jumbo Char Kuey Teow, both delicious and hearty portions.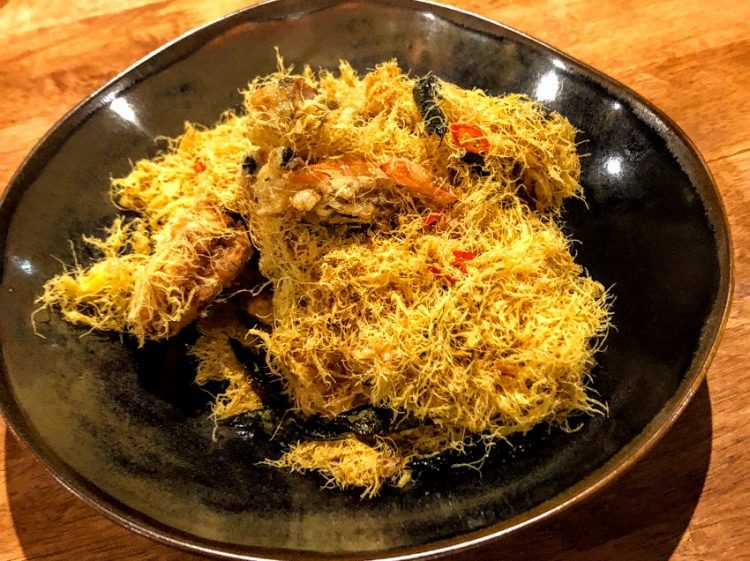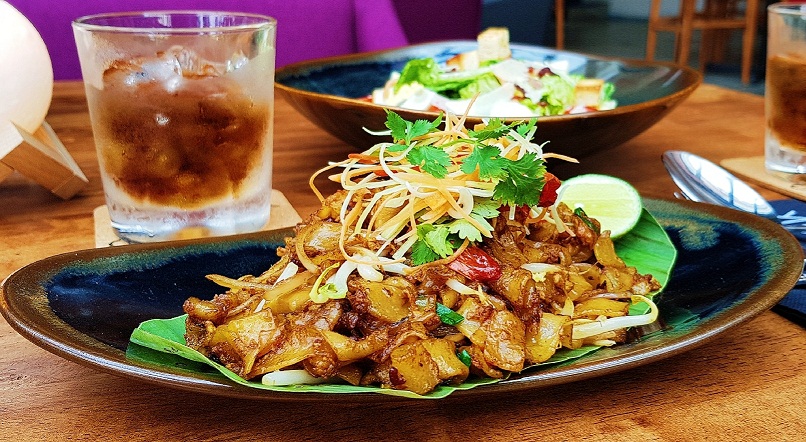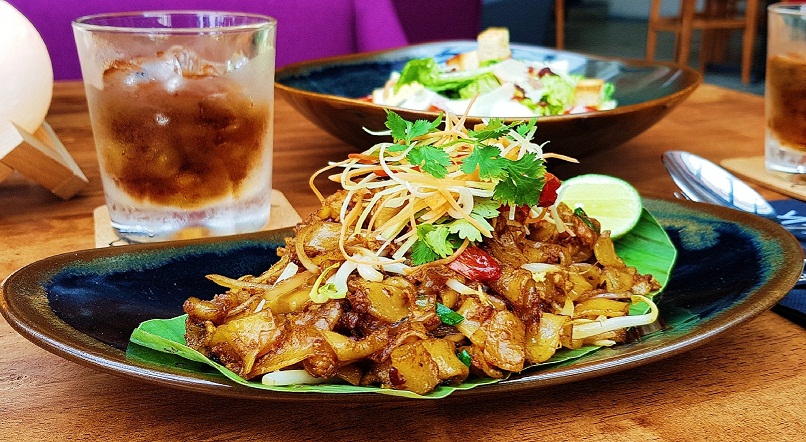 We also had the Grilled Lamb Chop (RM45), cooked to perfection with tender meat and a chargilled crust, served with buttered boiled mix vegetables, grilled corn on the corb, and rosemary potatoes.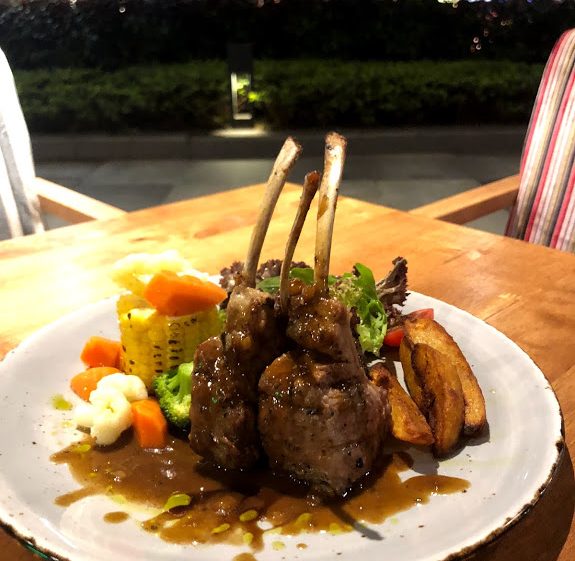 Sufficiently full up at this point, we could only manage a light dessert. We were served a chilled Mango Sago, a refreshing and sweet end to the meal.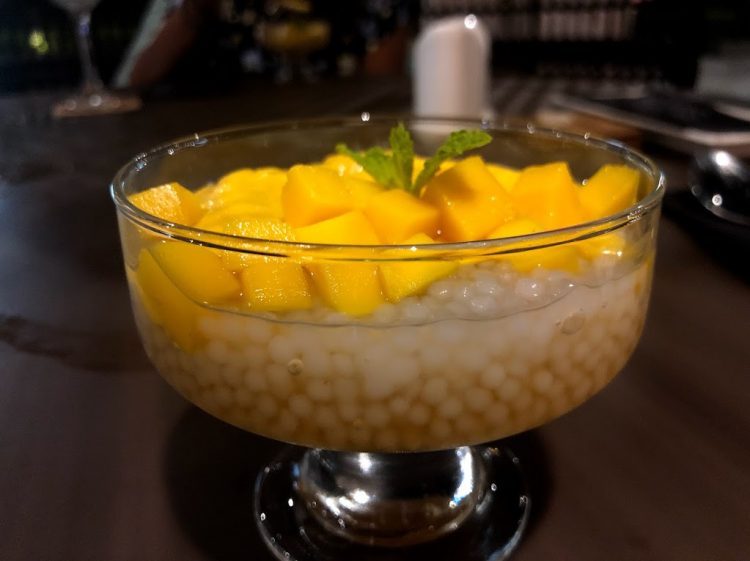 Not sure where to dine out next? Try Sorrok for a delicious meal and excellent service, with its varied menu that's sure to please all kinds of palates.
Location & Details
Address: A-G-06, Plaza Arkadia, No 3 Jalan Intisari Perdana, Desa ParkCity, 52200 Kuala Lumpur, Malaysia
Hours: 10am to 10pm daily
Tel: +01117861140
Find: View directory for Sorrok here.