Mammam Deliveries: Online delivery review
This is an independent review by the staff of EatDrink.my. Thanks to the team at Mammam Deliveries for the complimentary meal.
Mammam Deliveries offers to bring favourite Asian dishes to your doorstep. With meals cooked in a central kitchen in Subang, they feature an extensive menu of over 30 dishes from Chinese, Indian, Thai, vegetarian and Malaysian classics.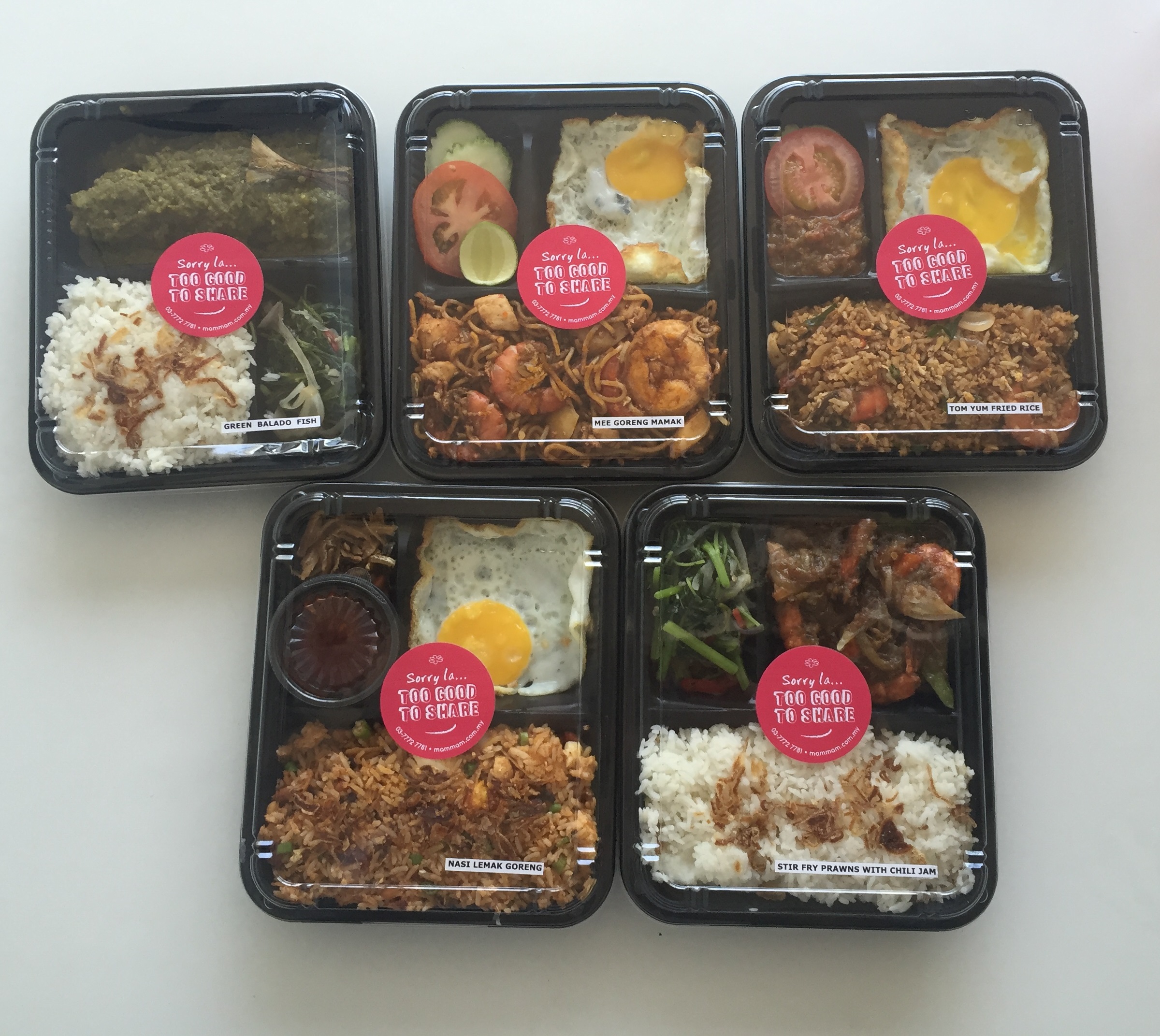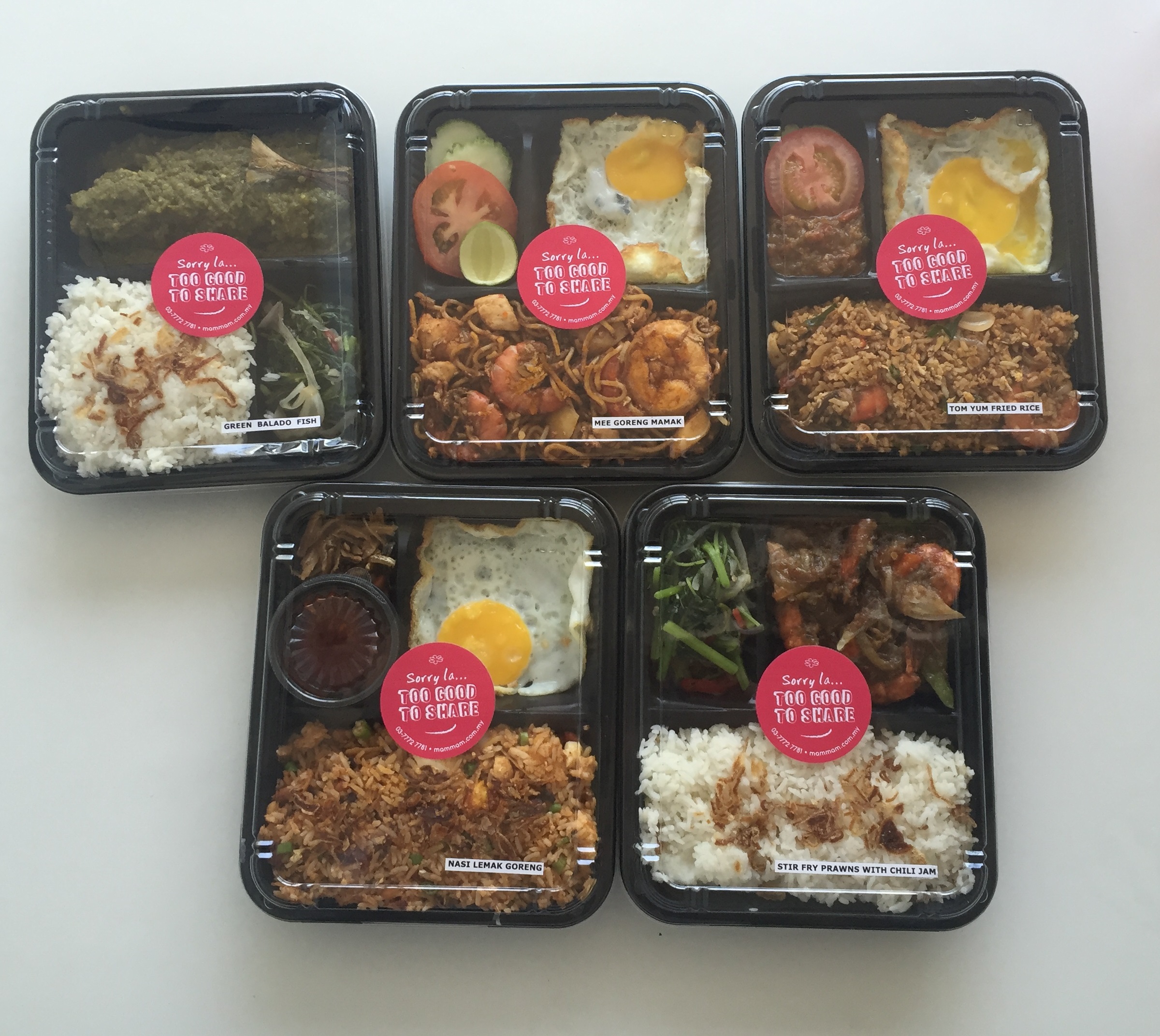 Tom yum fried rice
Our favourite was the tom yum fried rice (RM12.90) which was punchy and flavourful. It was packed with slices of squid and a couple of whole large prawns. The dish was very fragrant from the liberal amounts of lime leaves and lemongrass, and little slices of chilli padi gave it a kick of heat – it was a delicious version of this Malaysian favourite.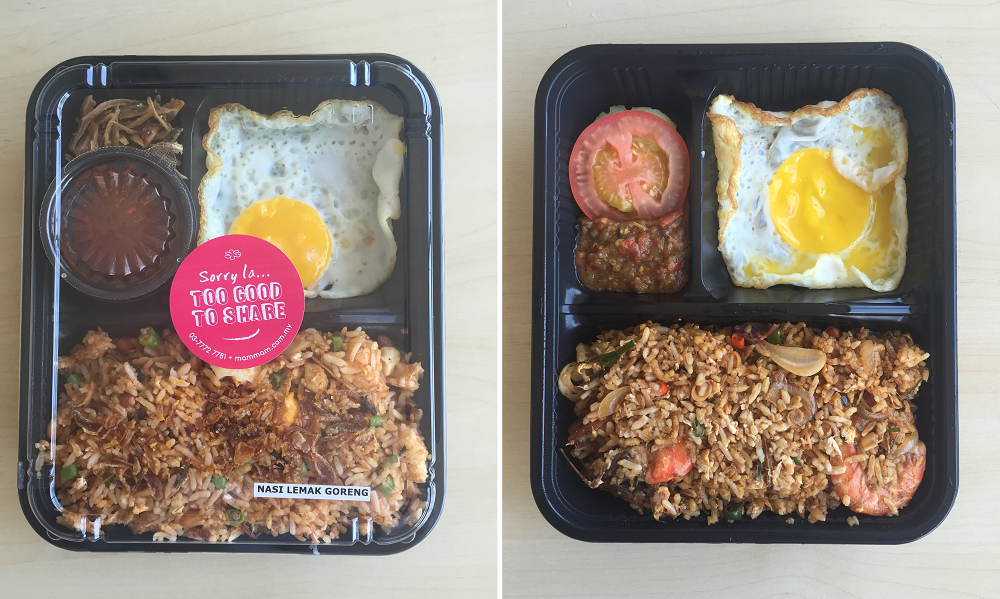 Nasi lemak goreng
We also tried their signature dish, nasi lemak goreng (RM12.90) – components of nasi lemak, minus the egg, fried together with spicy sambal to add a little extra oomph to a traditional favourite. The flavour of the coconut milk in the rice was well defined, and the sambal had just the right amount of heat and wasn't too sweet. Topped with a slightly runny, sunny side up egg, this was a decent execution of nasi lemak goreng.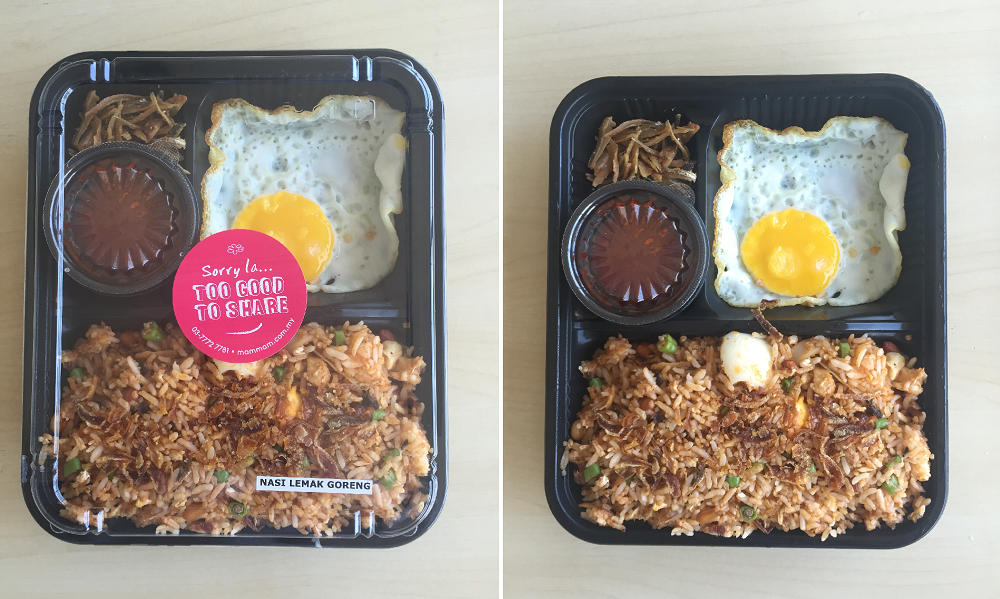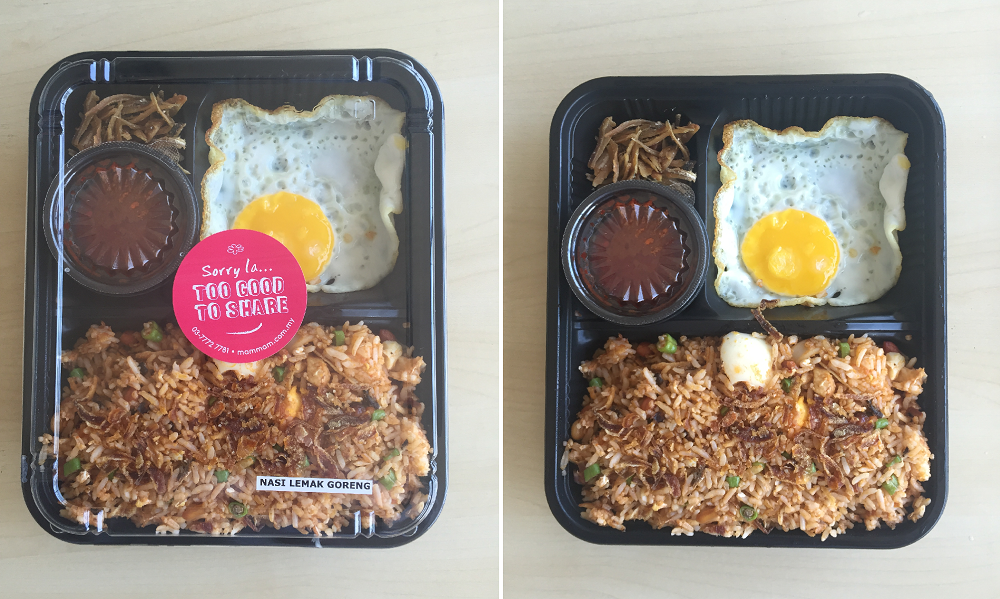 Seafood dishes
One of the seafood dishes on offer was stir fried prawns with chilli jam and green balado fish which is labelled as being 'very spicy' on the website.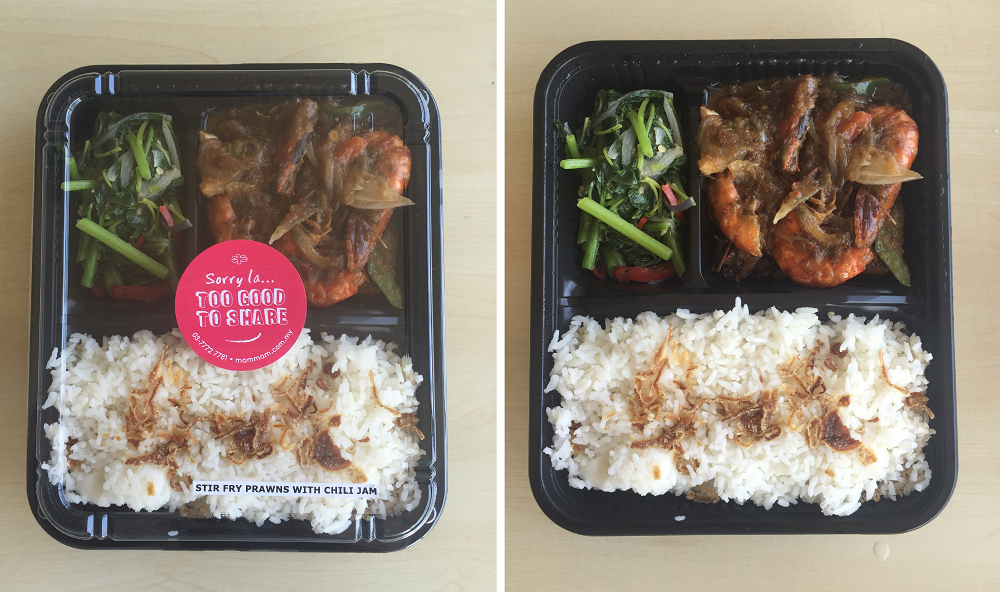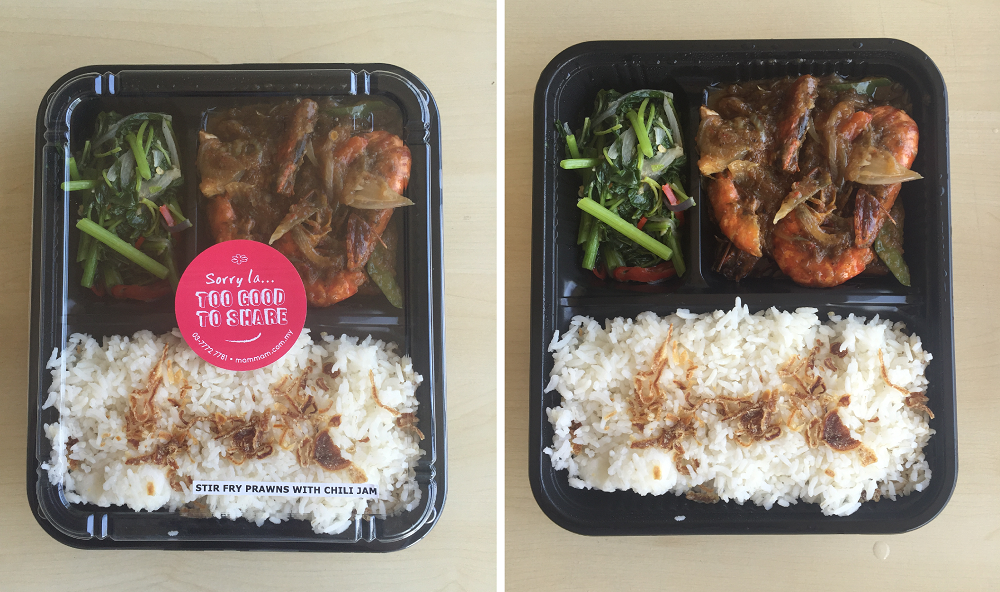 The prawn dish was another favourite; the chilli jam was sweet from the capsicums which complemented the prawns and is perfect for someone with a lower tolerance for chilli. The green balado fish, on the other hand, was punchy, tangy, and very sour and spicy – not recommended for someone with a weak palate. Although the fish was a little dry the portion size was good.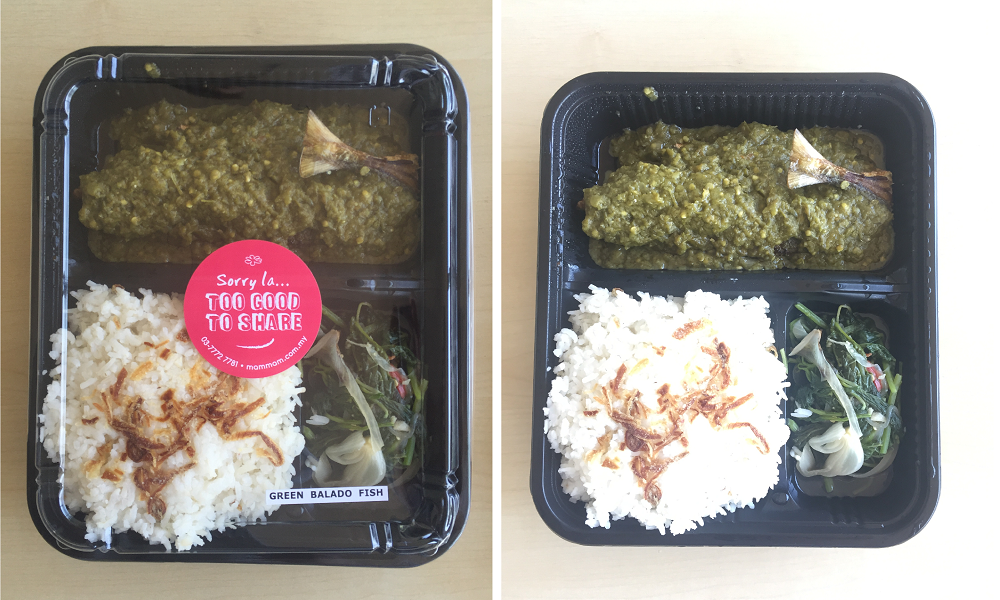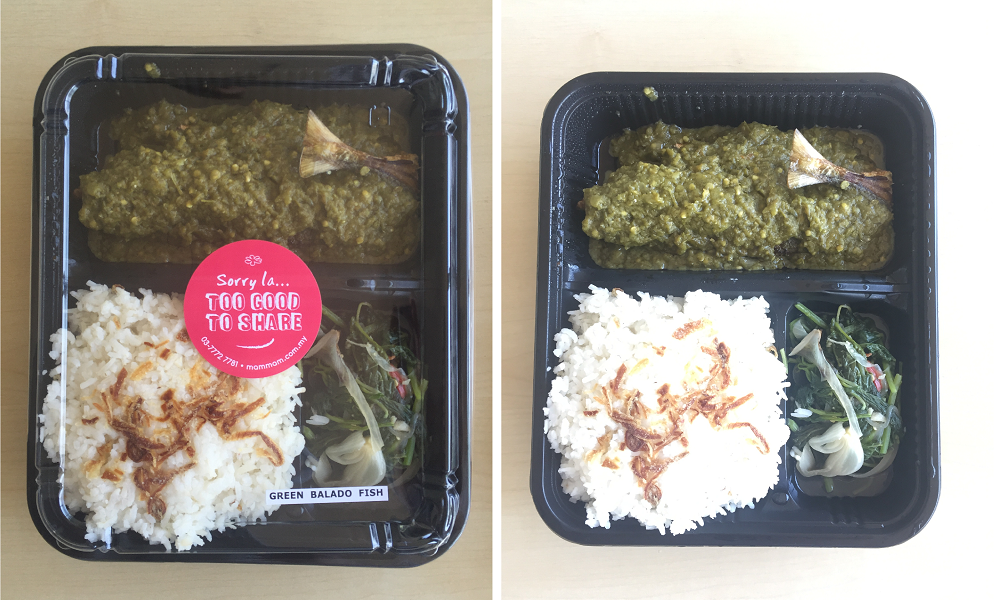 Mee goreng mamak
We also has the mee goreng mamak (RM12.90) which had a generous serving of prawns and tofu. Indeed, Mammam were generous with the serving sizes in all their seafood dishes. There were good number of large prawns, about three in the in the mamak mee goreng alone, and more in the chilli jam dish. Some of the prawns were very soft but the dish on the whole was tasty.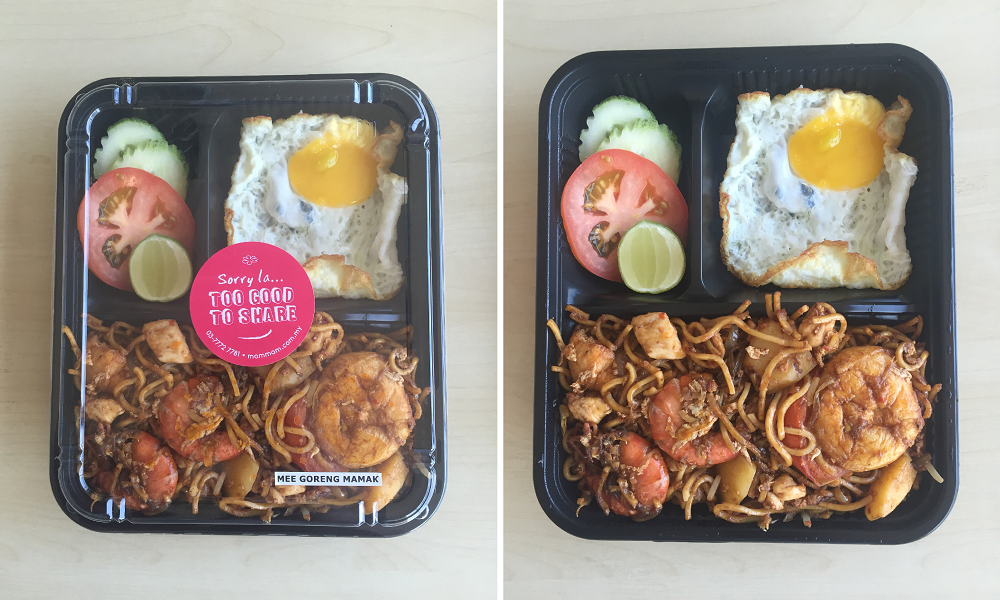 Free delivery
Mammam delivers on the promise of good flavours (perhaps with the exception of the prawns), and the portions are generous too, which is a huge plus point. They also do not have a minimum order or delivery charges, which seems unbelievable but it is! This is one way of getting a mostly satisfying lunch for below RM20 without having to worry about parking.
They currently deliver to many areas in the Klang Valley and are still expanding, serving from 10am to 9.30pm daily. You can visit the Mammam Deliveries website to find out if they deliver to your area. To make things more convenient in the near future, you can order from Mammam using their app which launches on 30th June. Many thanks to Mammam for the midday feast.