Kenny Hills Bistro at Bukit Tunku: Restaurant review
This review is brought to you in part by Kenny Hills Bistro.
This new neighbourhood bistro is fast becoming a favourite hangout; we've spent eight hours here in the past week, lingering over rice platters, pizzas and pastas, crafted with the care, commitment and consistency to keep customers coming back for more. Promising to provide an escape from the city's madding crowds, this has the potential to become one of KL's genuine gems.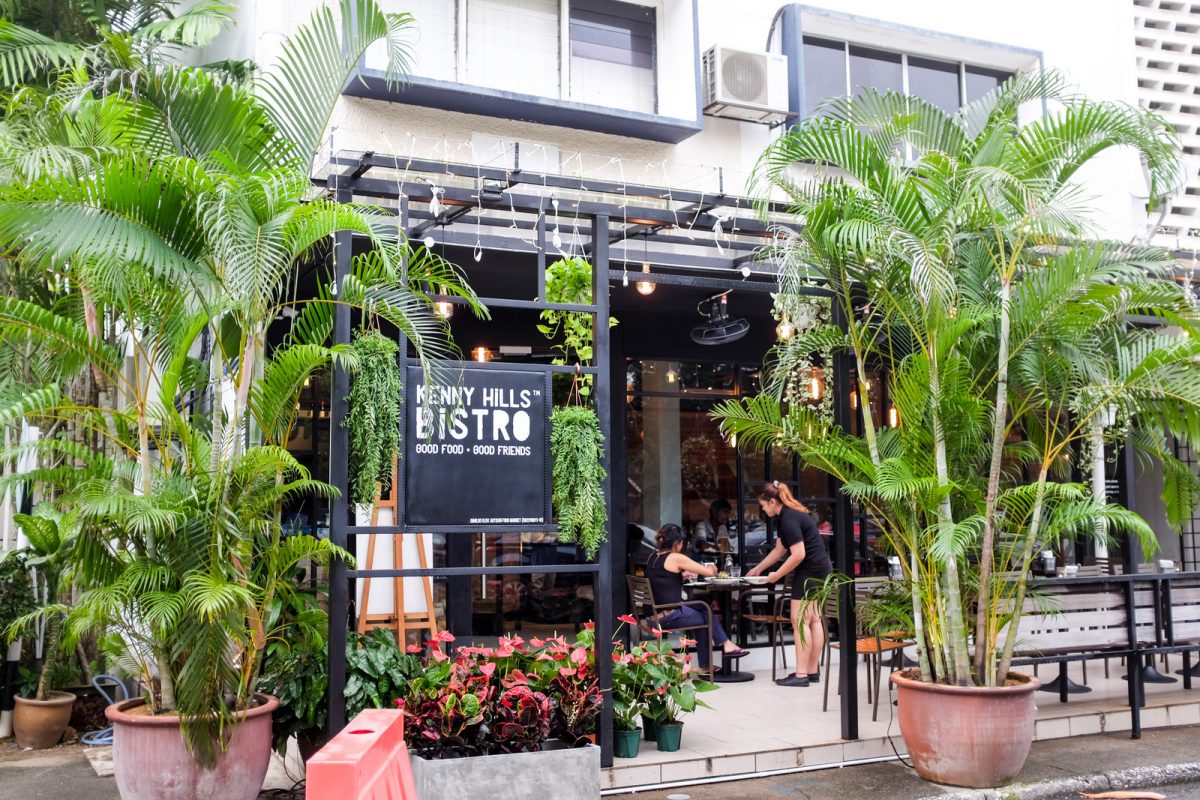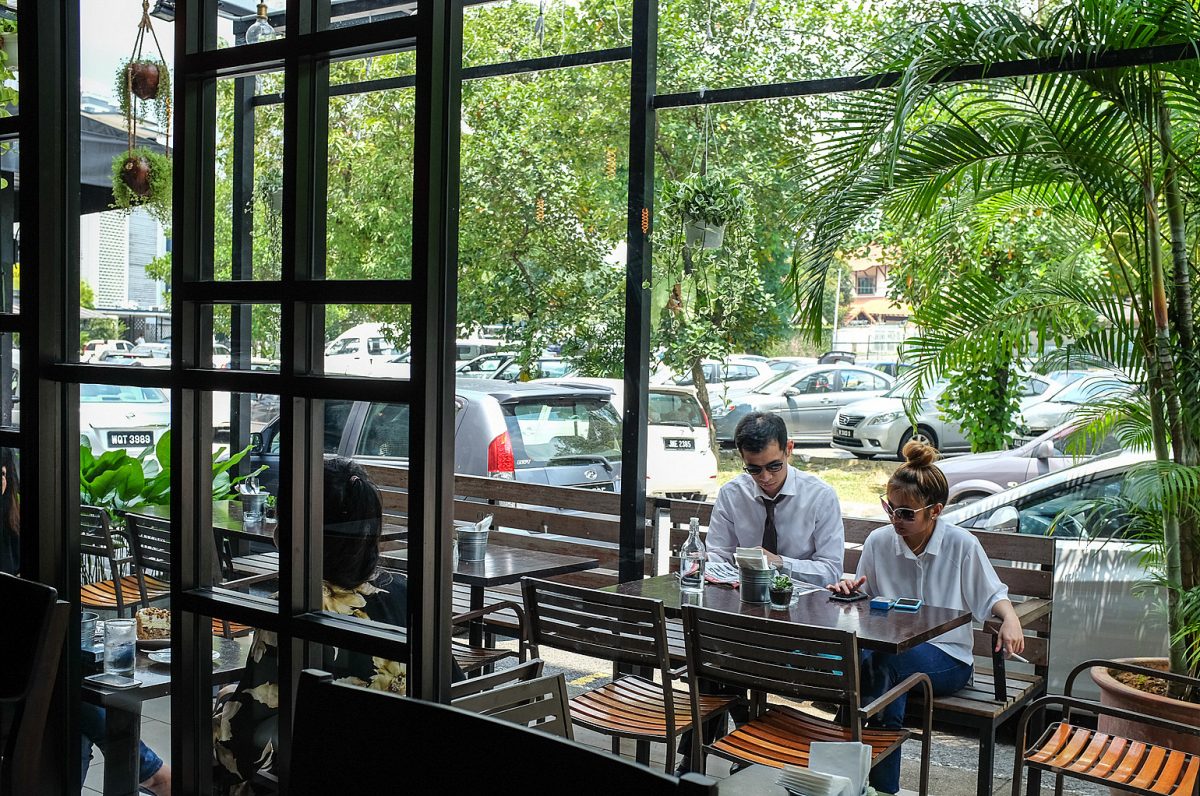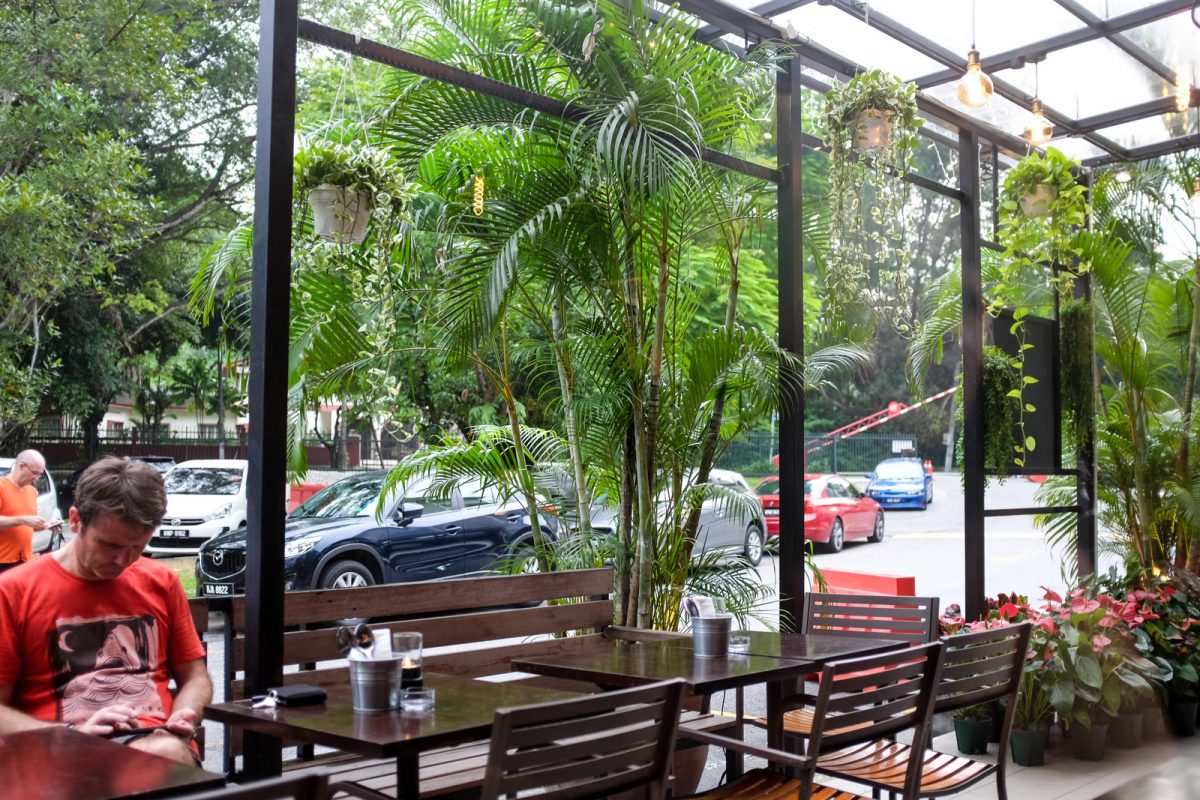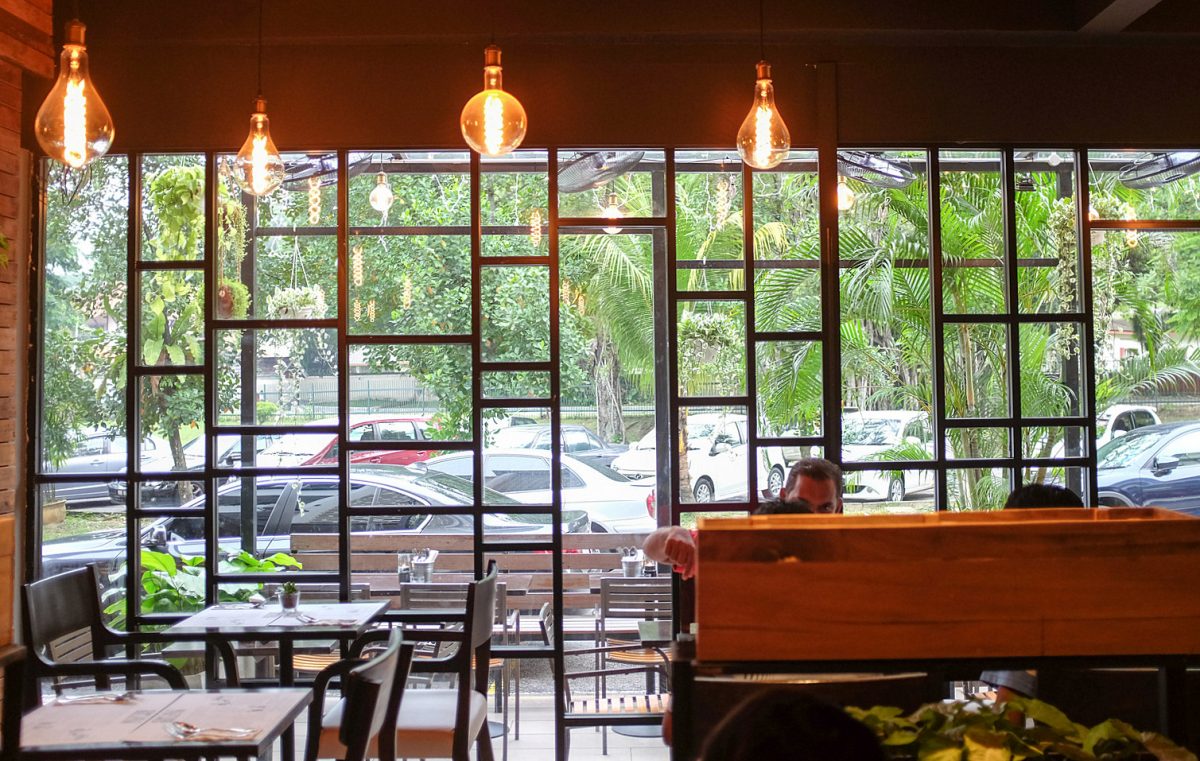 Rice platters
The menu evolves as day turns into night; it's worth visiting for lunch, when Hong Kong master roaster Chef Chan carves out a crowd-pleasing rendition of roast duck rice (RM22) – the bird is halal and of a superior grade, marinated in herbs and spices for 12 hours, then hung to dry for another 10, in a painstaking process that results in irresistibly tender, irreproachably flavoursome slices of meat, with each satisfying bite of crisp skin yielding to a fleshy chew, capably complemented by multiple condiments.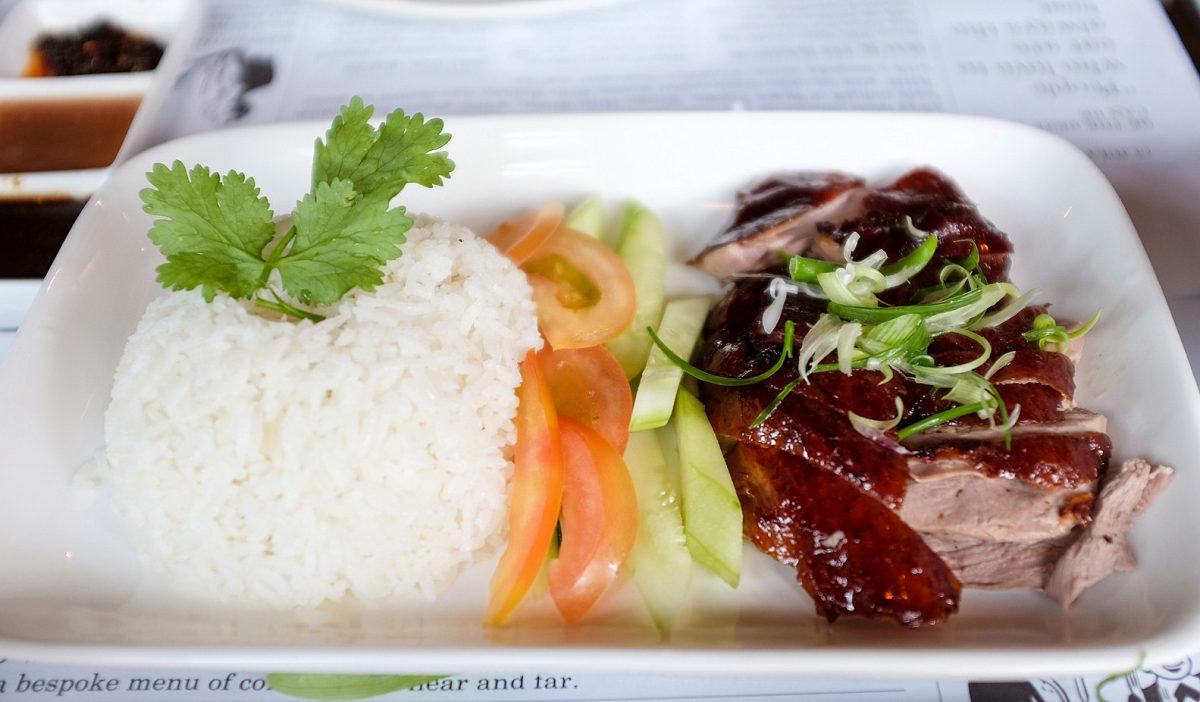 Wenchang chicken rice is also a should-try, comprising lusciously moist organic chicken with satisfyingly tasty rice, partnered with garlic, a pleasurably textured chilli sauce and potentially terrific soup of the day. Bistro founder Tai Hon is Hainanese, so you can rest assured he takes his chicken rice seriously; a roast chicken rice is in the pipeline as well.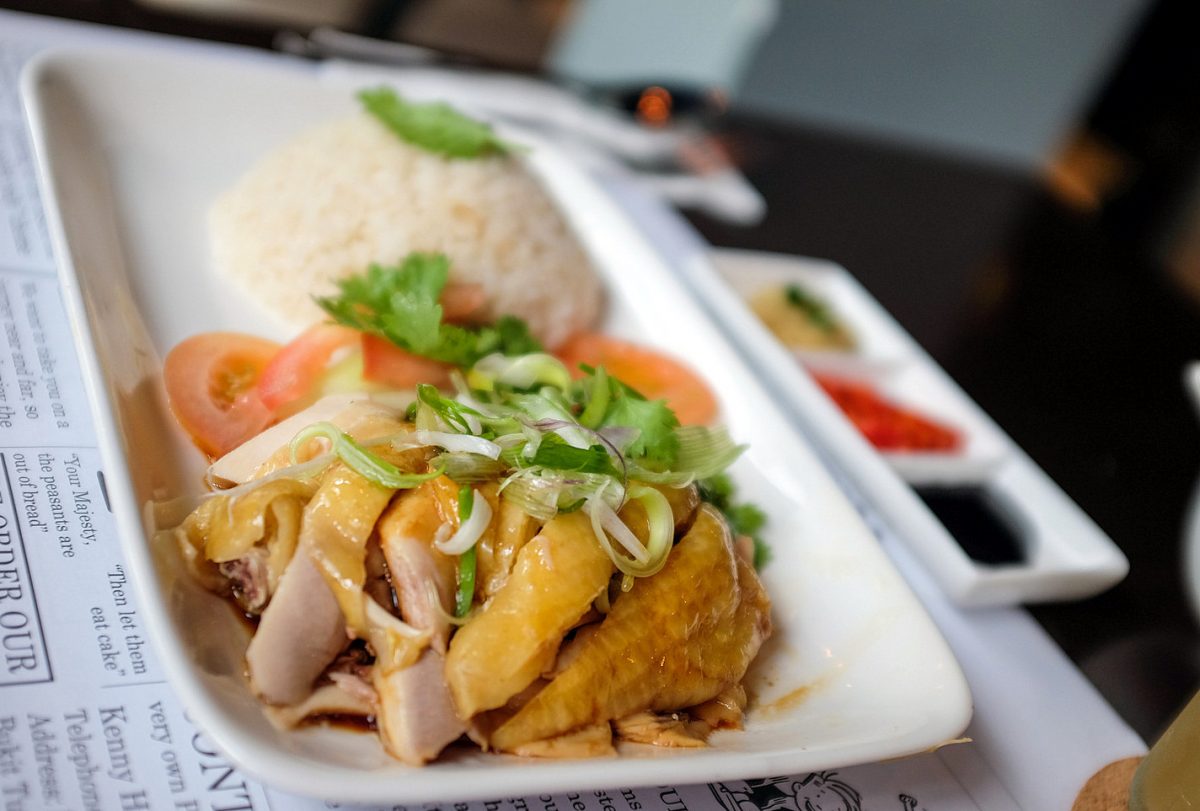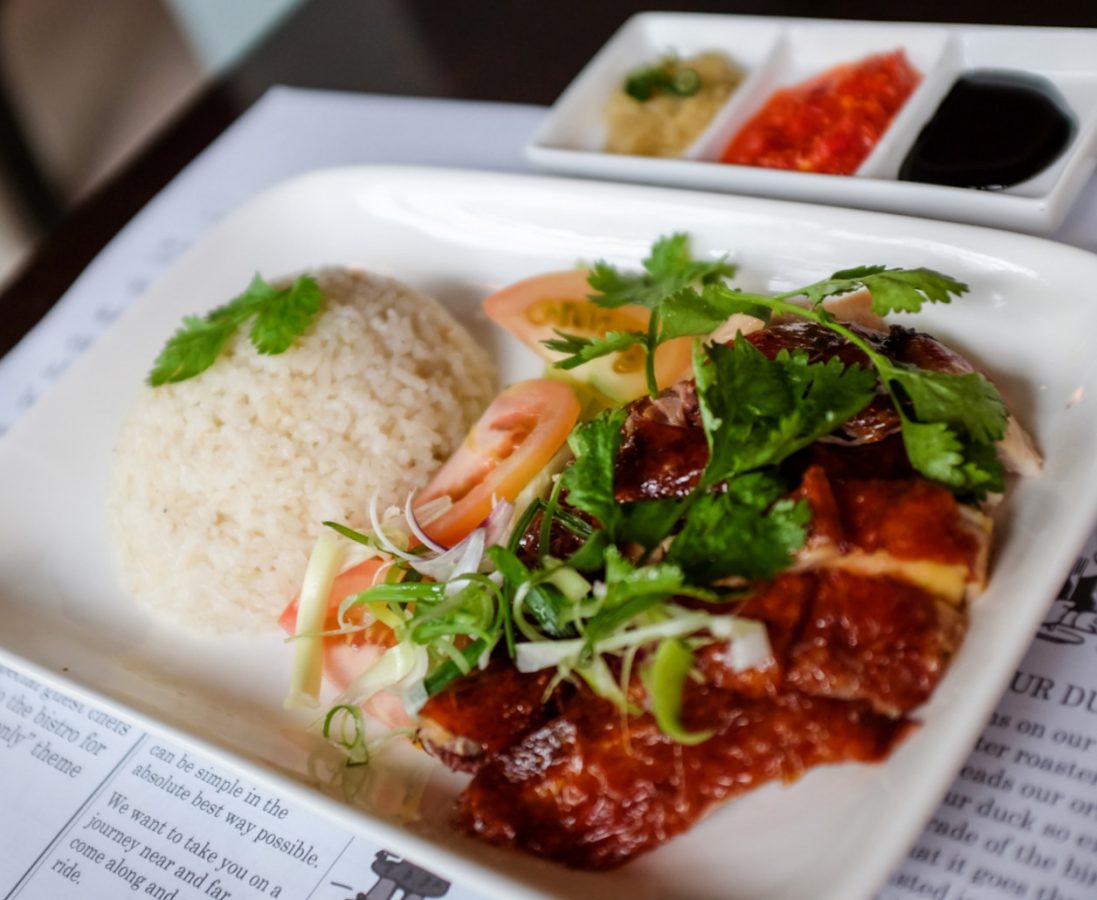 We like the nasi lemak too, built with basmati rice, ayam rendang, ikan bilis, egg, peanuts, cucumber and sambal – every component is thoughtfully sourced and prepared, from the fragrant rice to the addictive spiced meat to better-than-average anchovies, meriting the RM25 expense.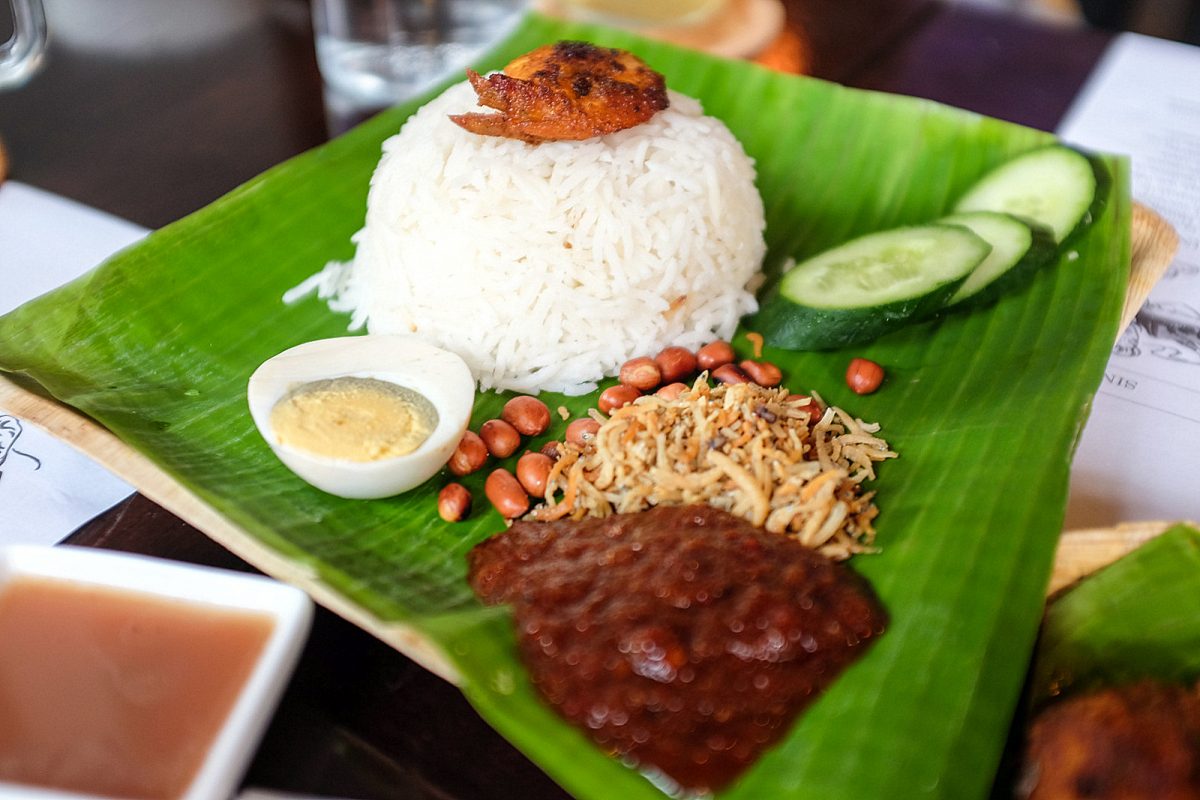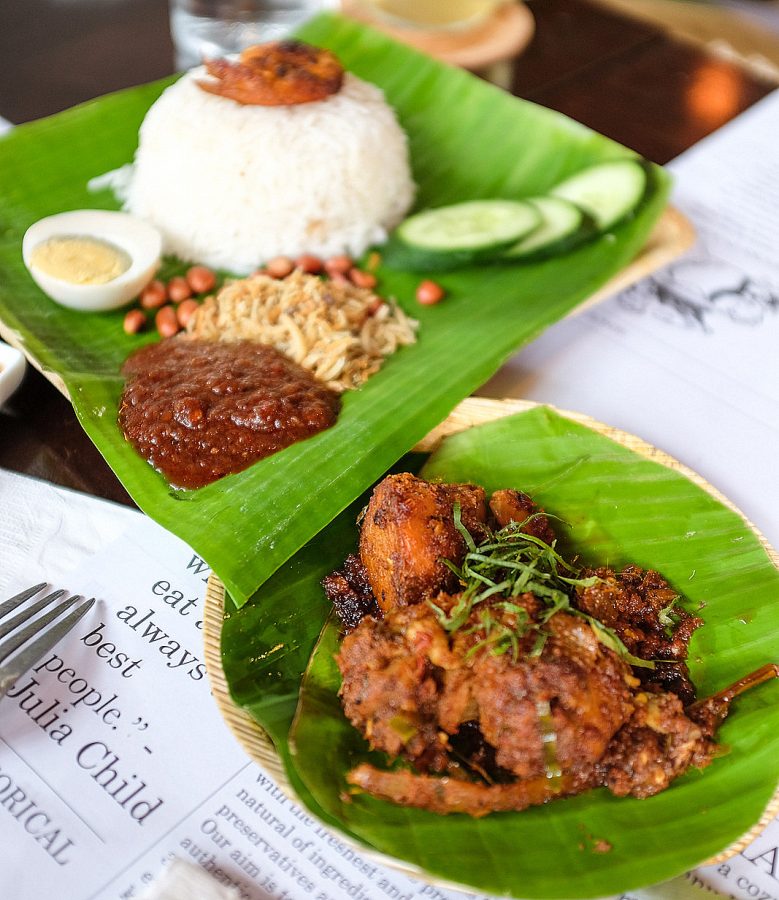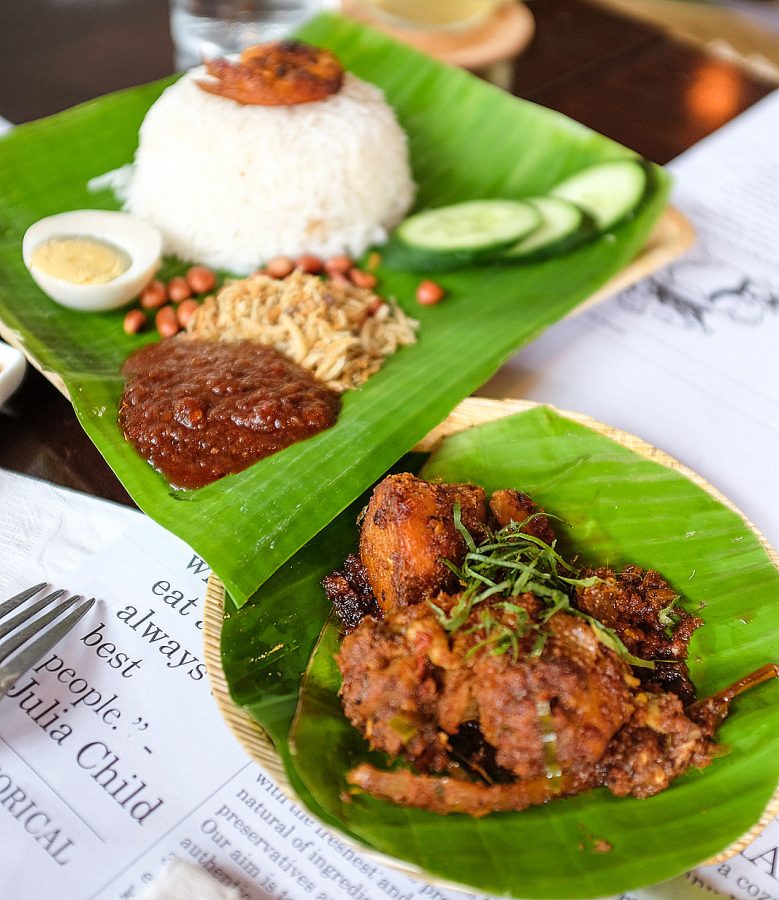 Sourdough pizzas
Lunch is served 11:30am to 3pm; during the daytime, patrons can cross-order from the bistro's sister outlet a few doors down, Kenny Hills Bakery, which has expanded since our first visit there in January 2015. Try the sourdough pizzas, hand-tossed by a passionately meticulous team, relying on natural unbleached flour, cooked at precise temperatures for a thick, classically charred and crusty but supple base to delight devotees of fresh bread.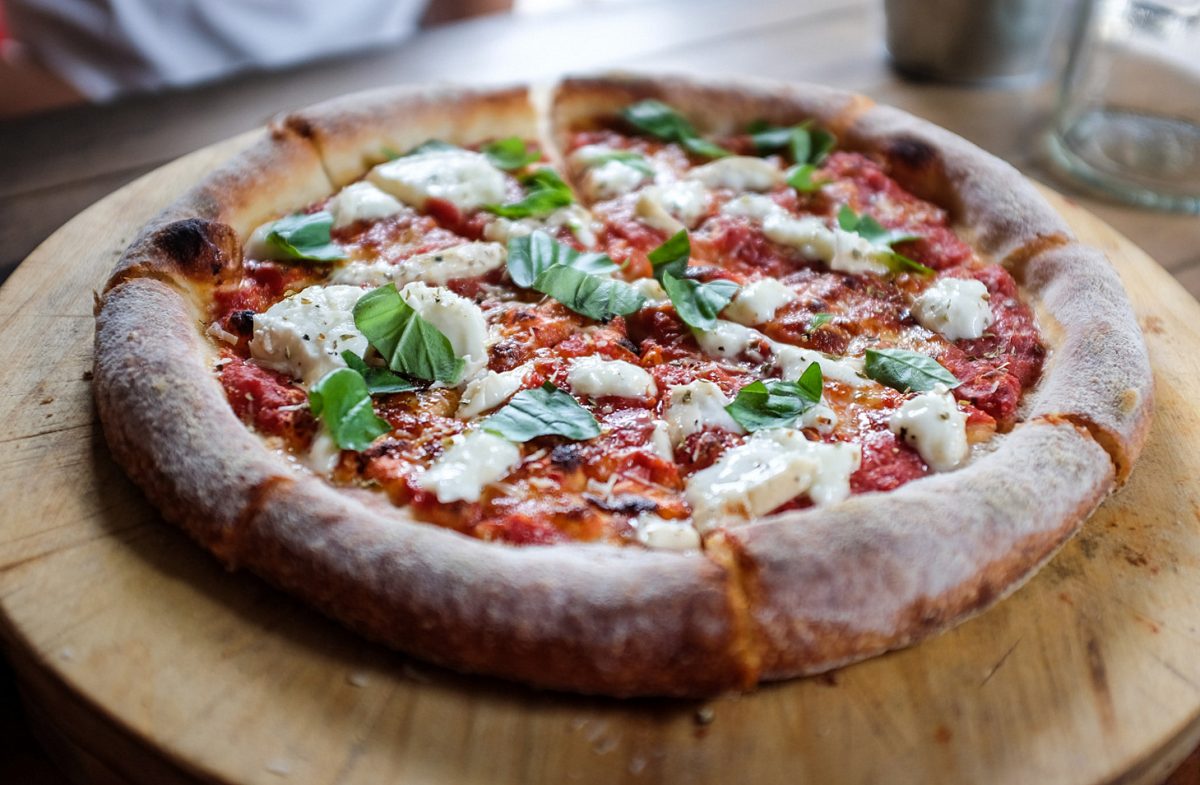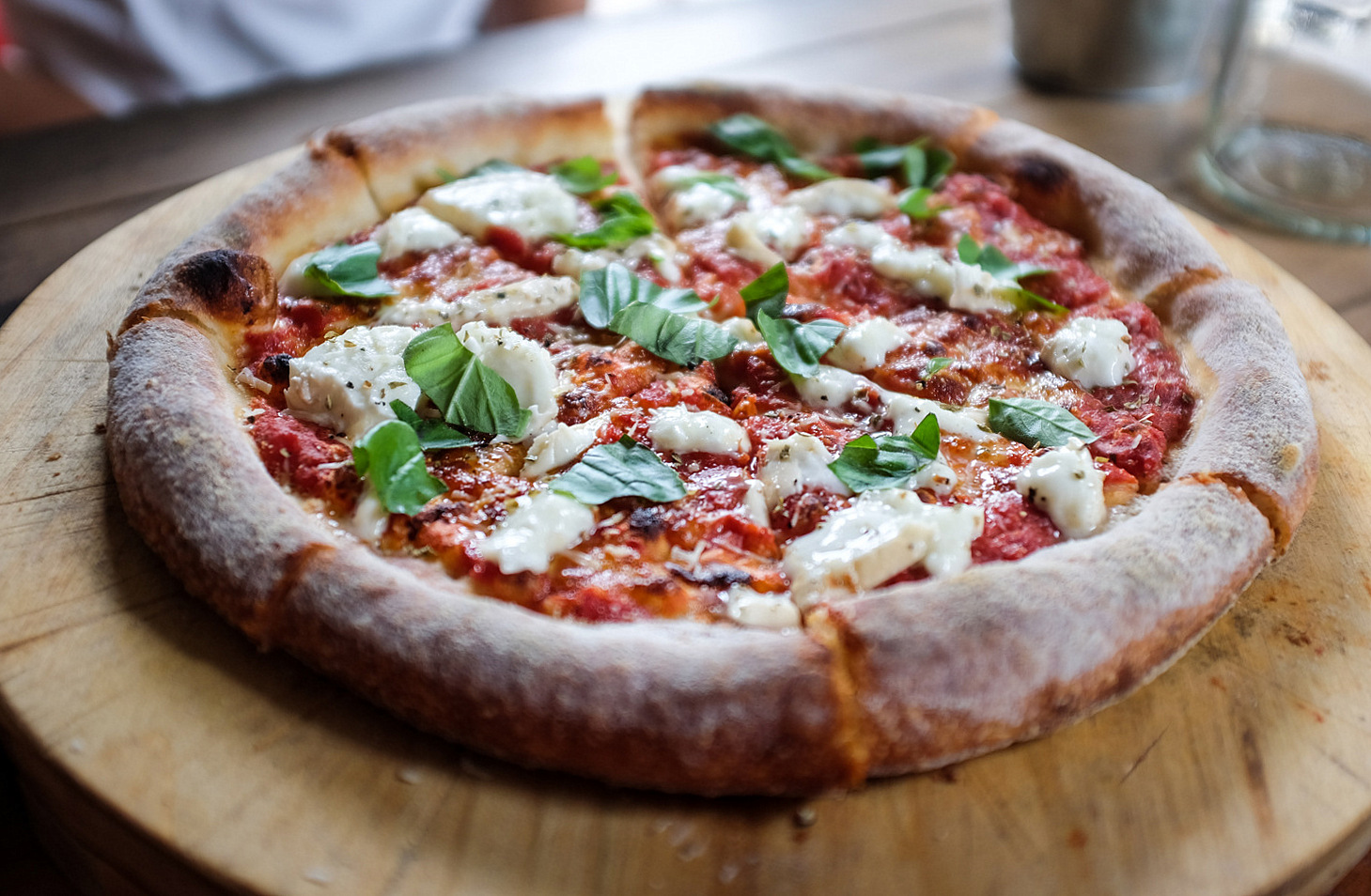 Warm and fresh from the oven, with a lovely, preservative-free flavour, in varieties like the Margherita (with buffalo mozzarella, oregano and basil), The Sicilian (anchovies and mozzarella on spicy tomato sauce), Three Cheese (gruyere, blue cheese and mozzarella) and Al Funghi (portobello, button and oyster mushrooms with truffle oil). You can also order half-and-half combinations; pizza enthusiasts probably owe it to themselves to check this out.+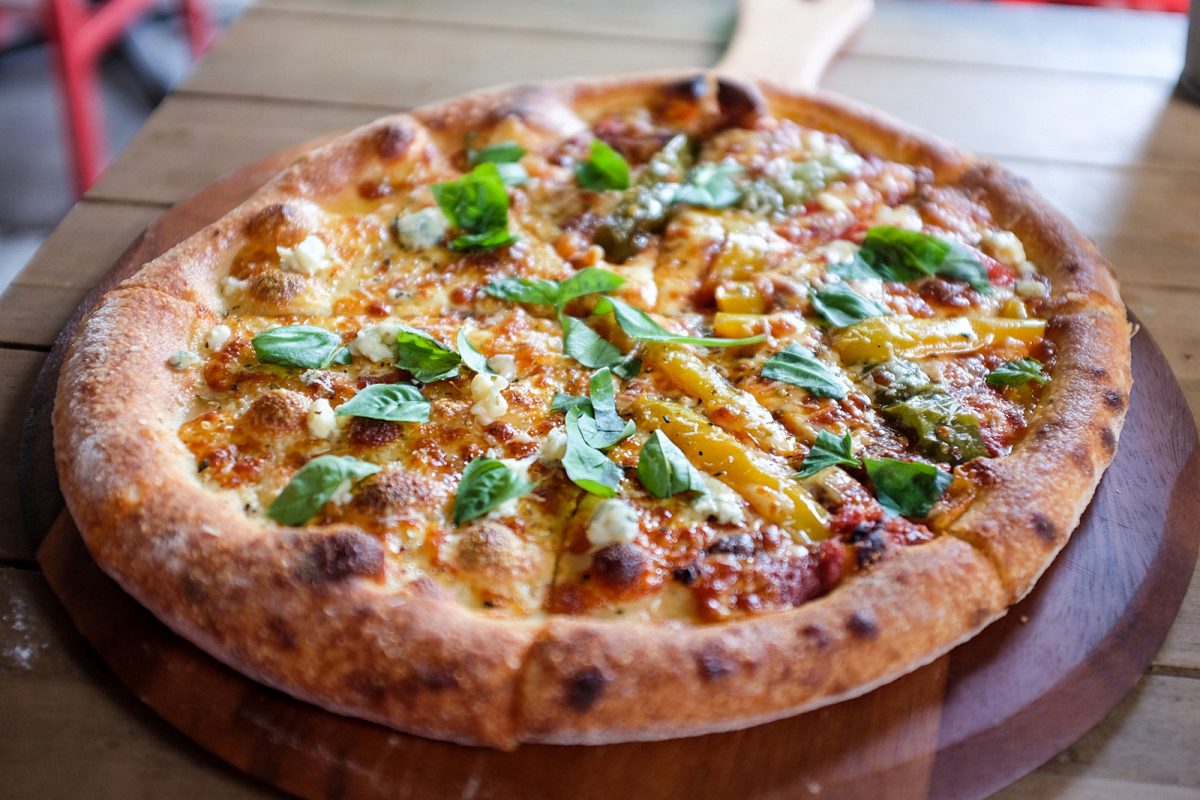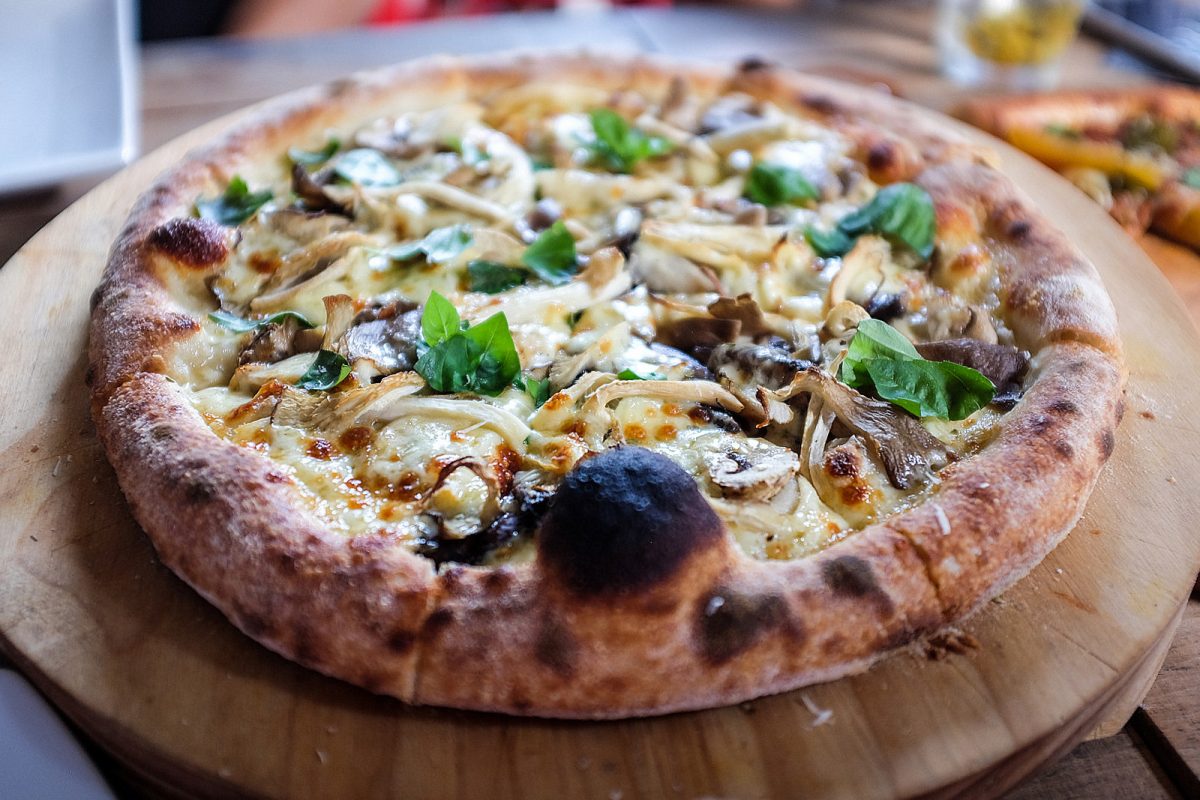 Salads, pie tee, and scallop
Dinner is served from 6:30pm to 10pm, with a repertoire that balances familiar staples with intriguing innovations, showcasing inspirations both domestic and foreign. If you missed the roast duck at lunch, you can have it as a salad in the evening, deliciously partnered with organic toasted black sesame on mesclun in organic sesame oil dressing (RM25).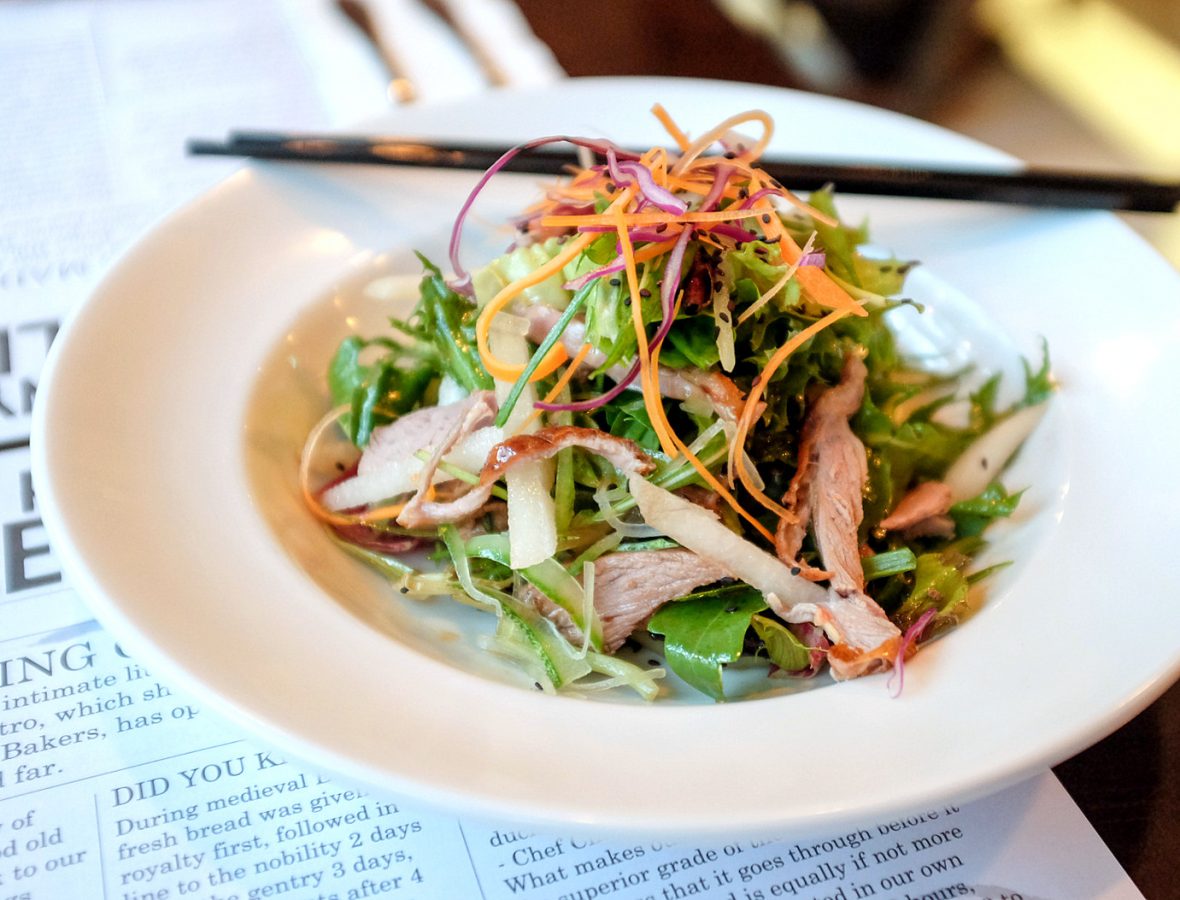 We'd also vouch for the Vietnamese poached chicken salad (RM25) as a starter to share or even a main course – it's harmoniously nuanced and ingredient-packed, with perky, invigorating dimensions. Or sample the pie tee, with its crisp skin and juicy fillings (RM16), or the Hokkaido scallop tartare in an enjoyably elaborate ensemble with avocadoes, grapes, tomatoes and orange dressing (RM30).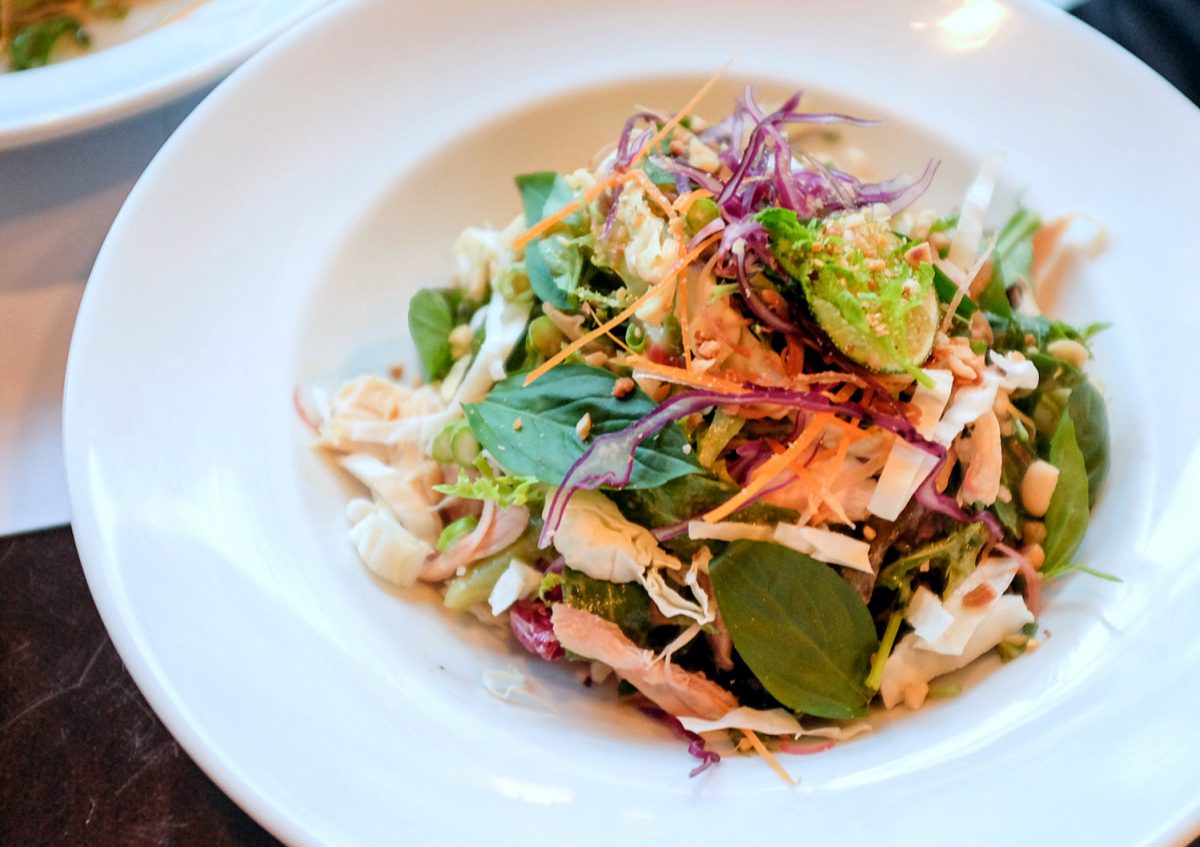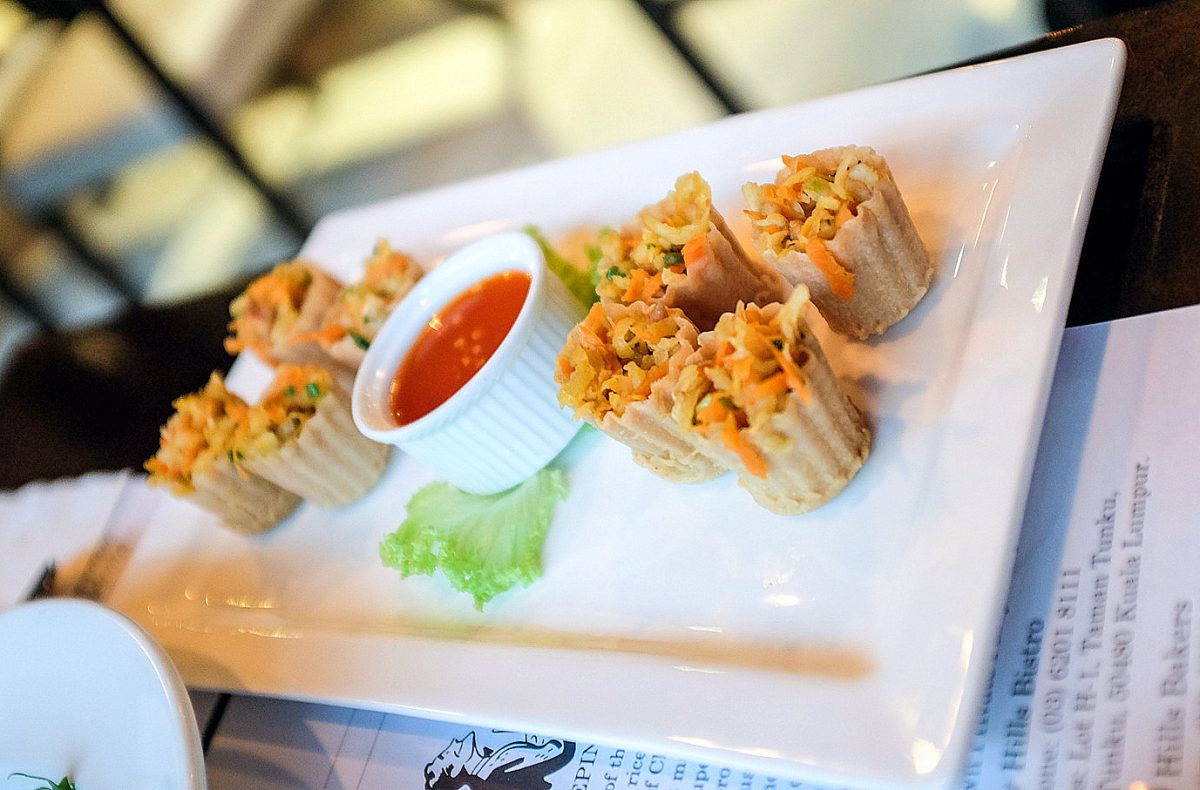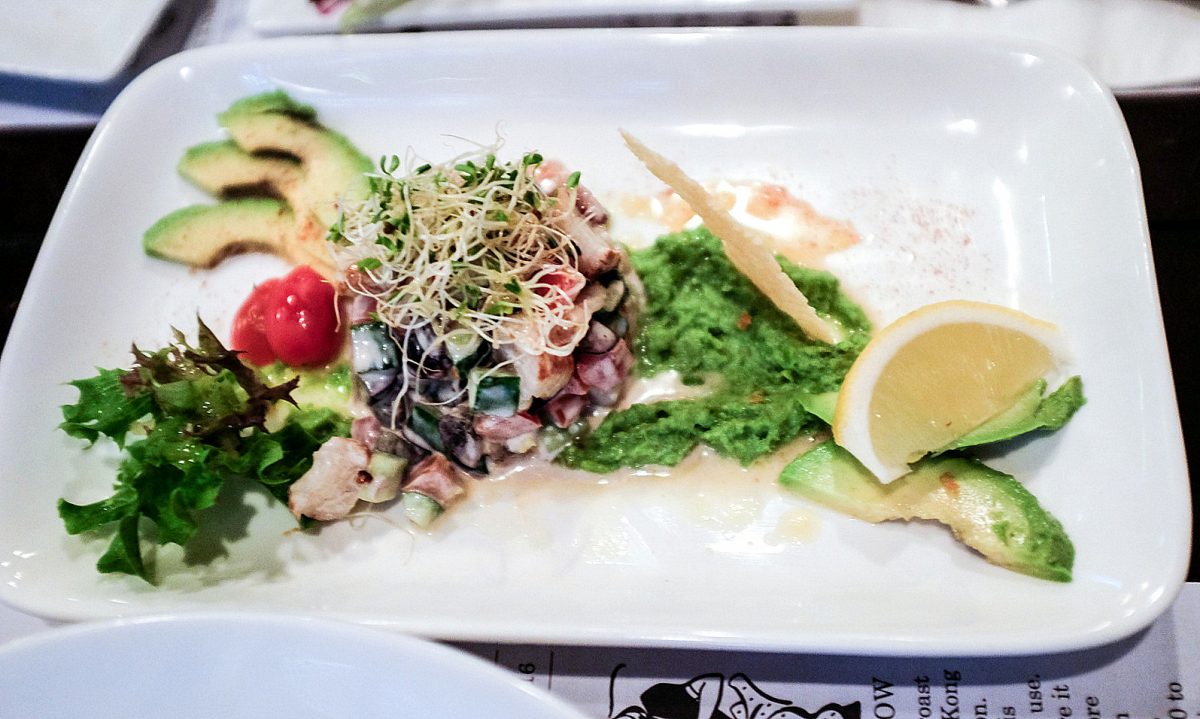 Eastern plate
From the East, carnivores can sink their teeth into the Angus beef brisket rendang (RM35) or the spiced lamb shank (RM37), both currently paired with biryani rice and achar, though organic red rice lemang is in the works. Customers can also look forward to the bistro's own yam cakes imminently – we had a taste of them, and they're excellent, with a captivating crispy-creaminess.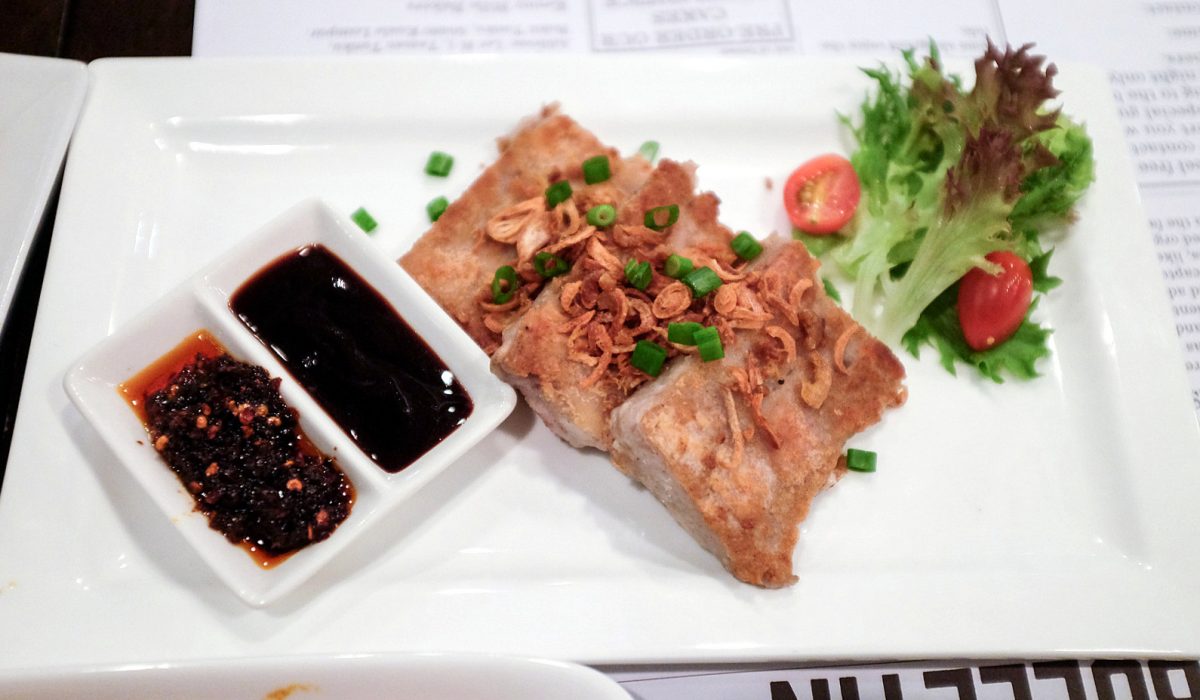 Western offerings
From the West: We love the fish and chips here, featuring deep-sea garoupa that's smooth and flaky, encased in ravishingly light batter, buoyed by mushy peas, chunky fries and tartar sauce – one of the most fulfilling versions of fish and chips that we've had in recent times (RM37).
The seafood pasta also spotlights Kenny Hills Bistro's attention to detail and its effort in going to greater lengths, with a market-fresh selection of the ocean's bounty tossed in the kitchen's own natural squid ink (RM35).
You won't go wrong with the bistro's burger either, a hefty portion of a prime beef patty with melted cheese and vegetables sandwiched in brilliant house-made bread (possibly the best burger buns in the Klang Valley), completed with a side of skin-on fries (RM30).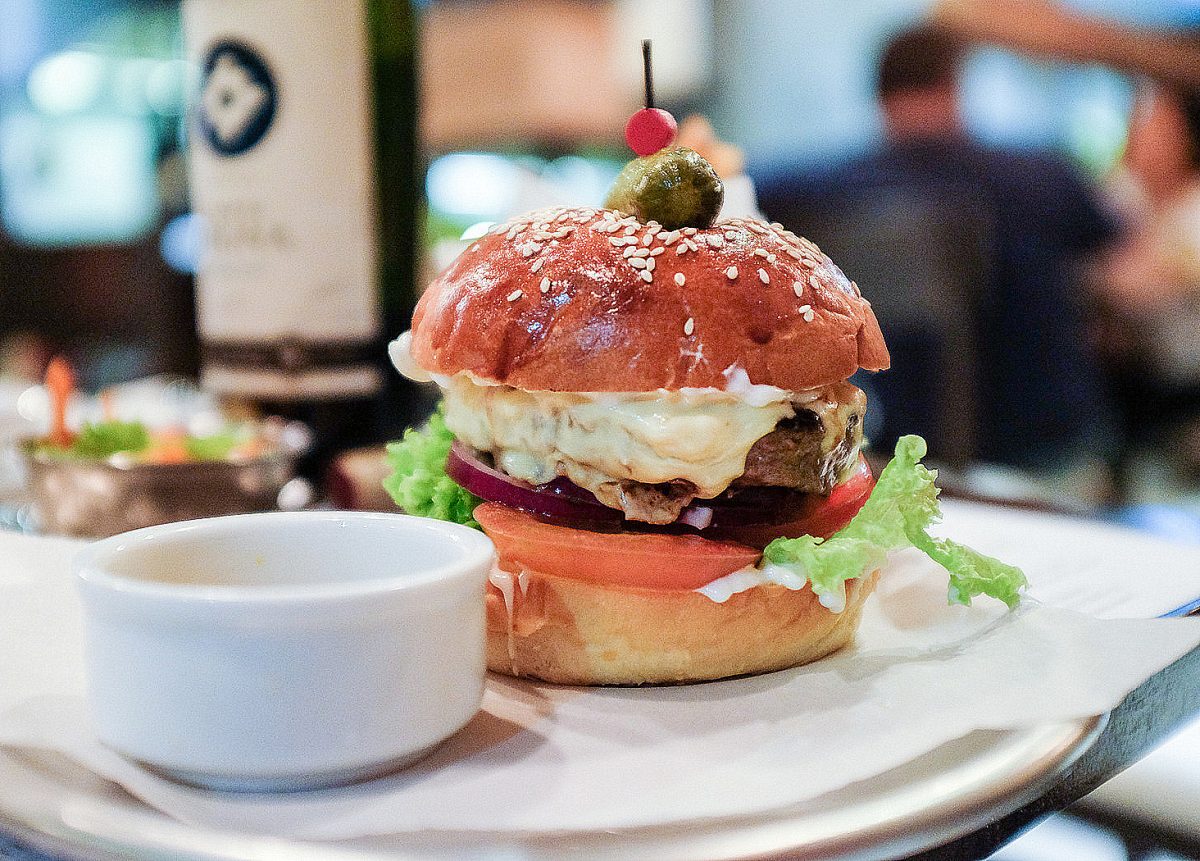 Desserts and drinks
As a companion piece to a much-respected bakery, the bistro makes certain its desserts justify the calories, whether you're into coconut, chocolate or other compelling flavours. And while coffee may seem commonplace, Kenny Hills Bistro's is anything but cliched, with beans supplied by KL-based Japanese roaster Kato-san, who can be picky with which outlets he collaborates with – order the cortado, a perfectly proportioned serving of espresso with warm milk.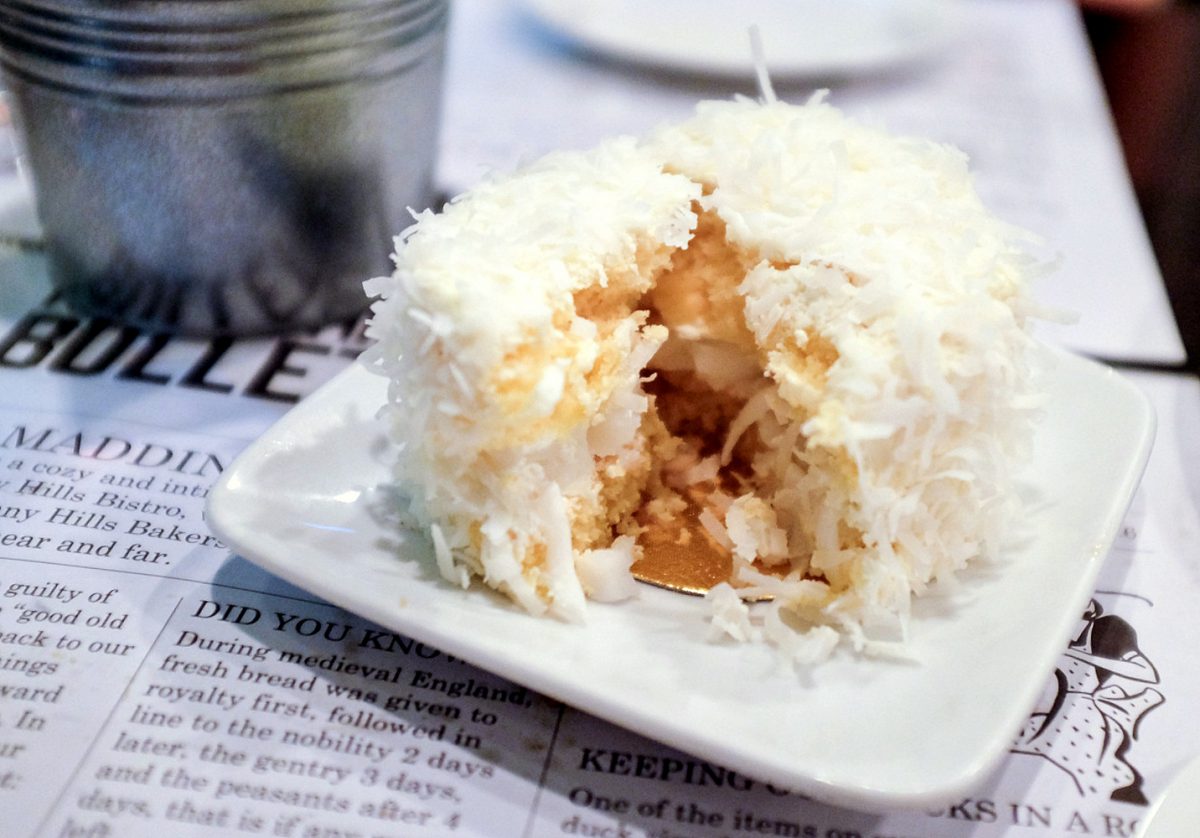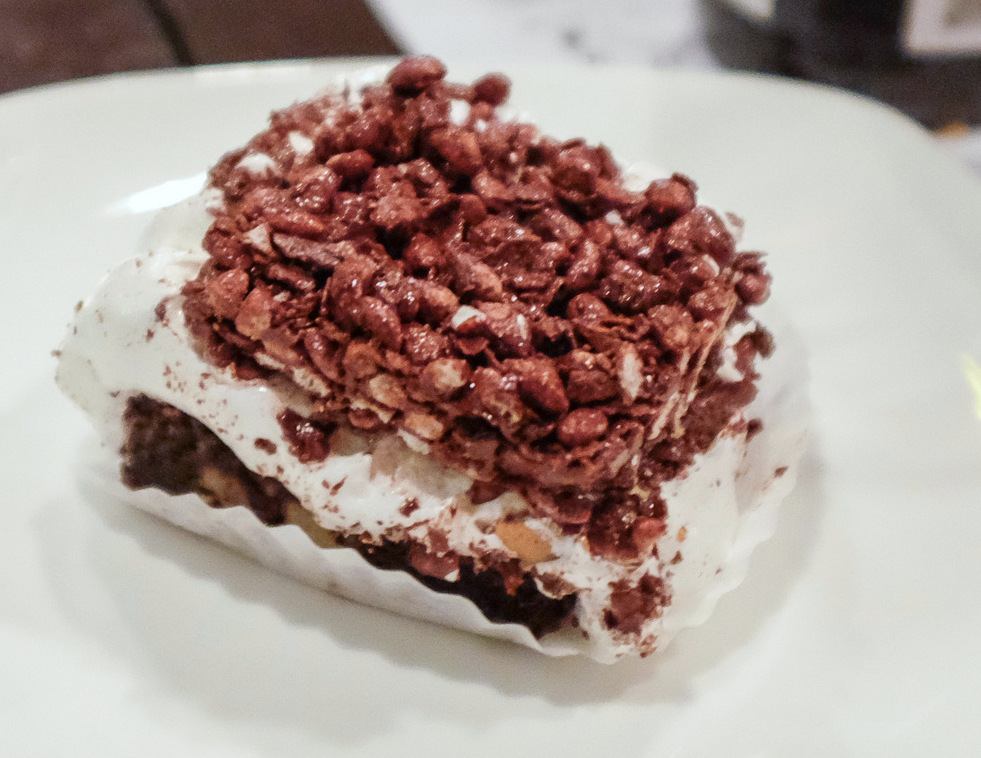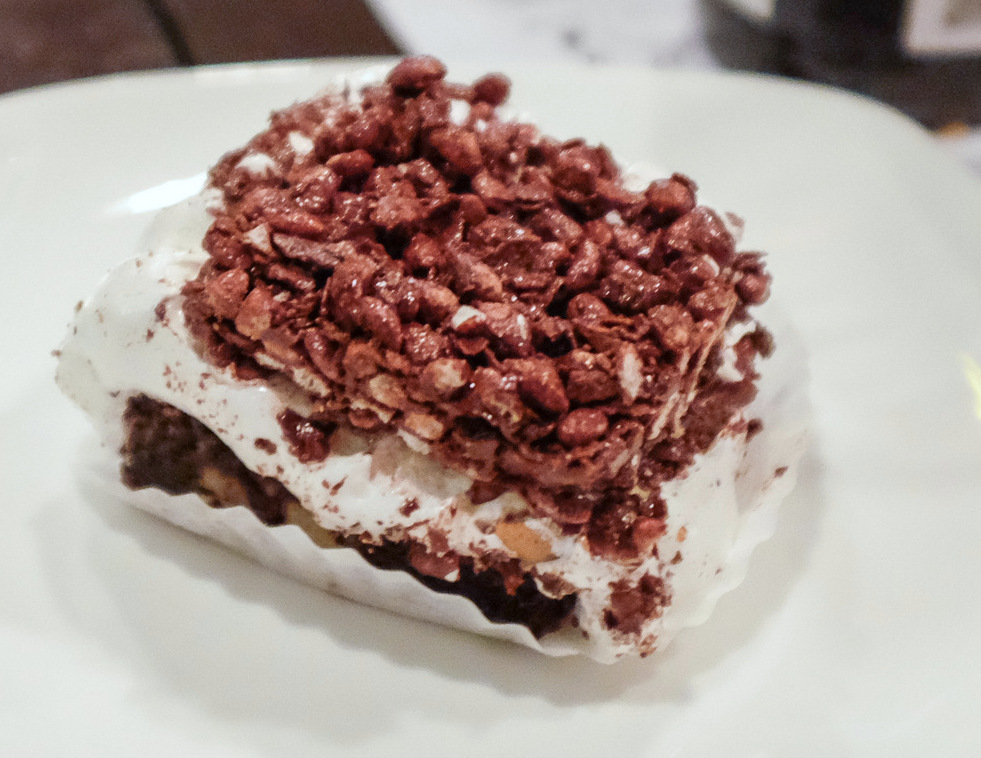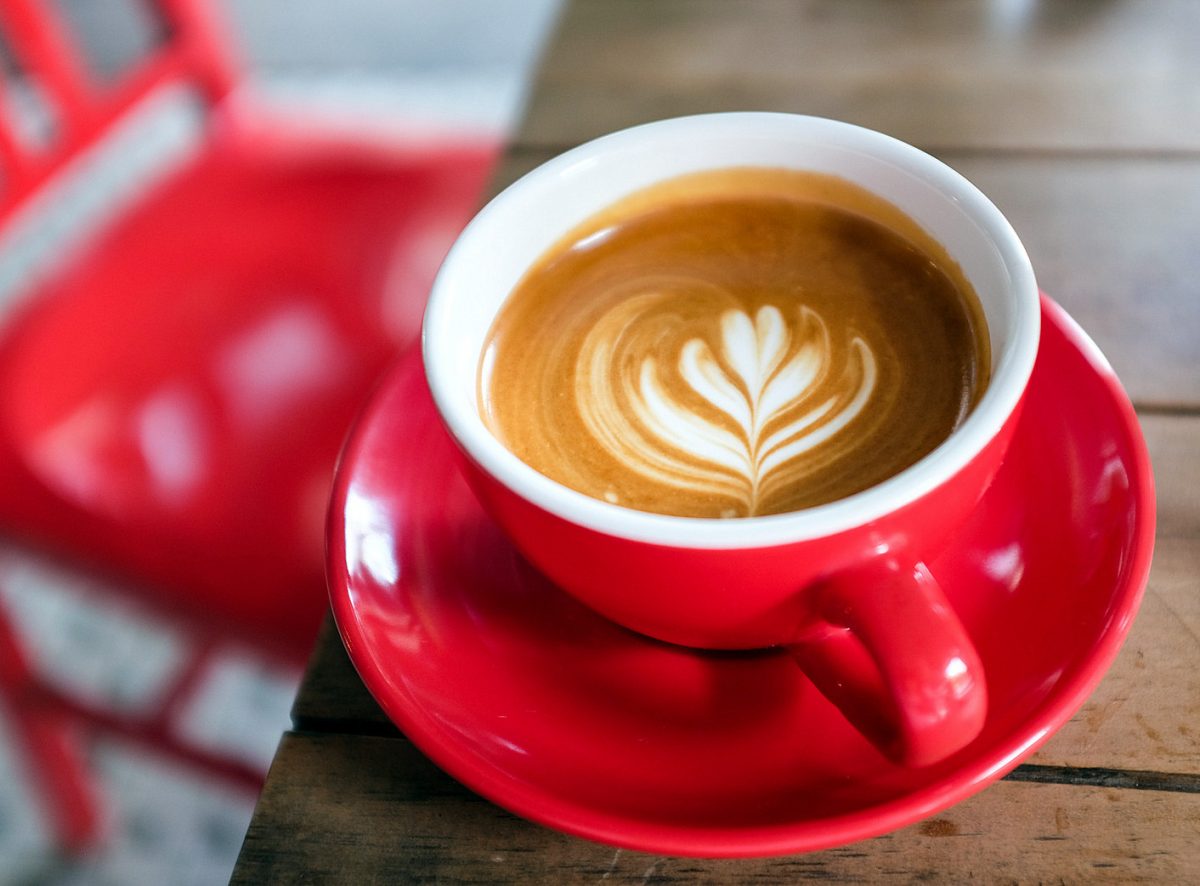 Other signature beverages of the chilled genre include Ginger Lime Assamboi and Lemongrass Honey (RM14 each); thankfully, the bistro loves its wine too, delivering a dependably solid range that demonstrates perceptive picks. Many thanks to Tai Hon and his team for having us.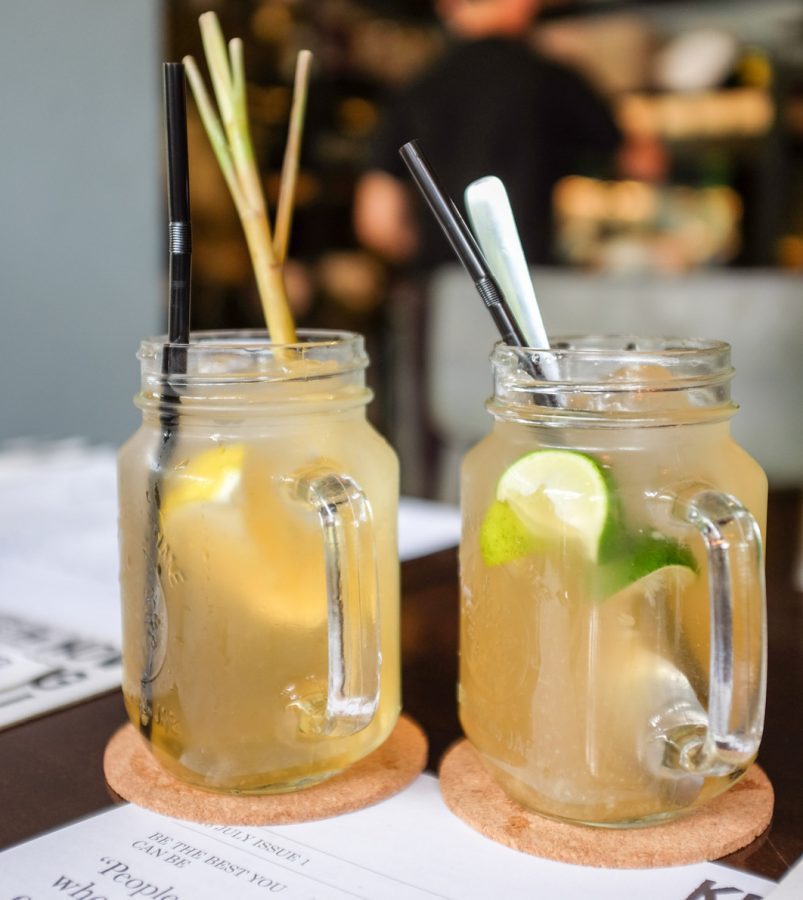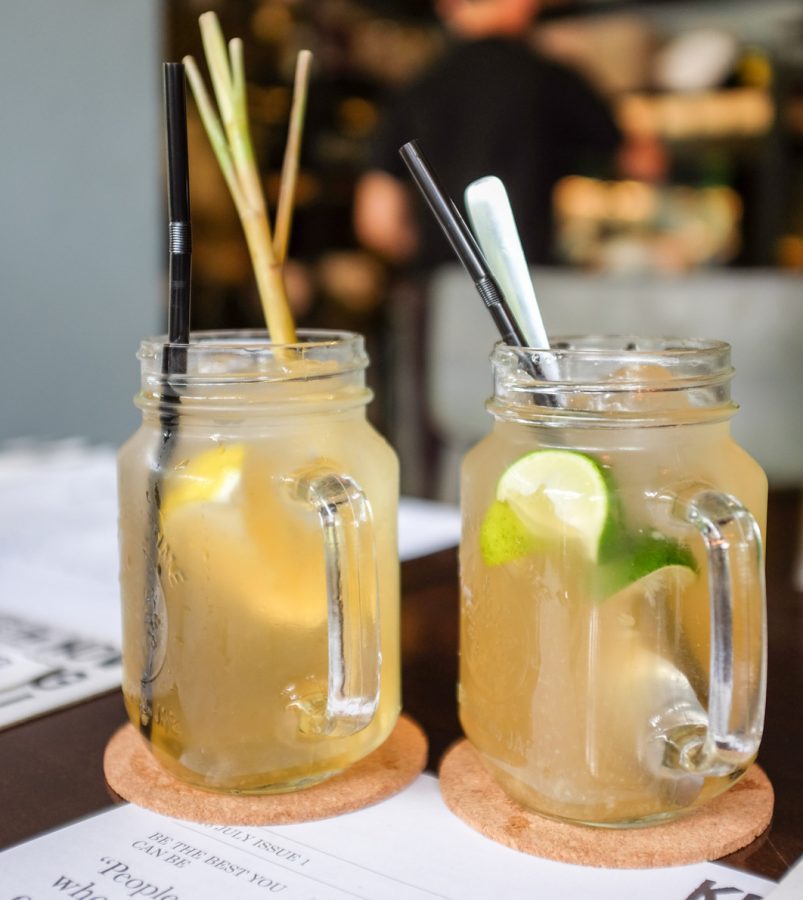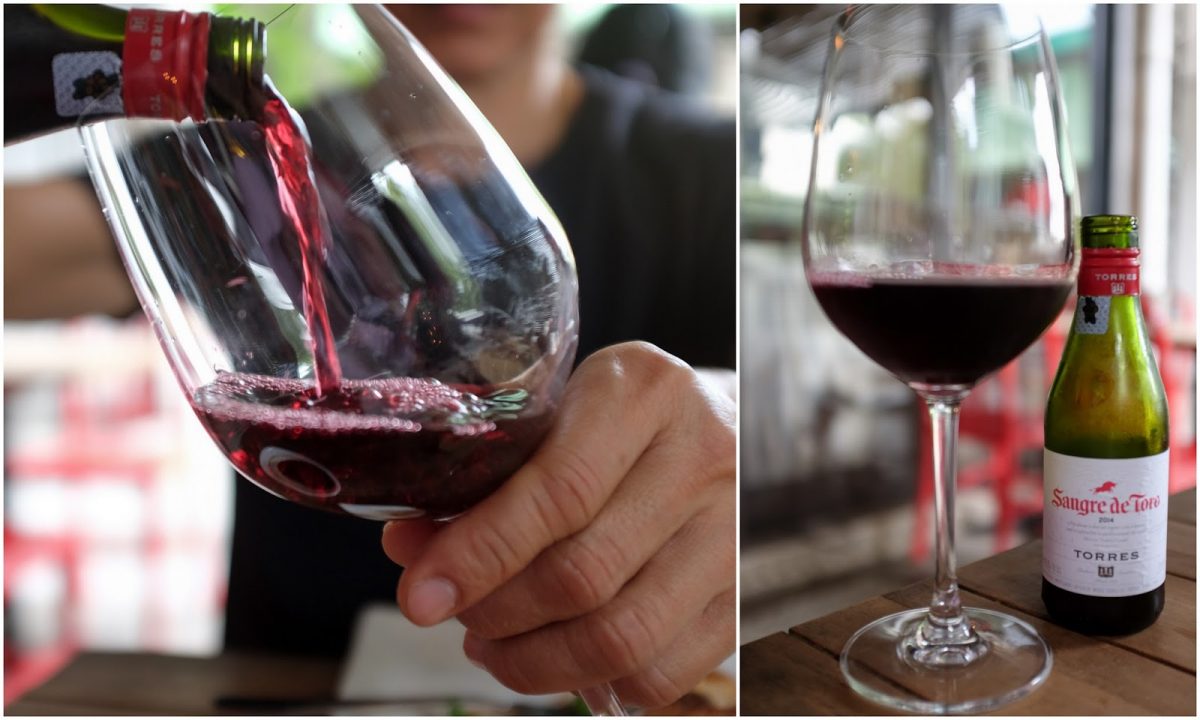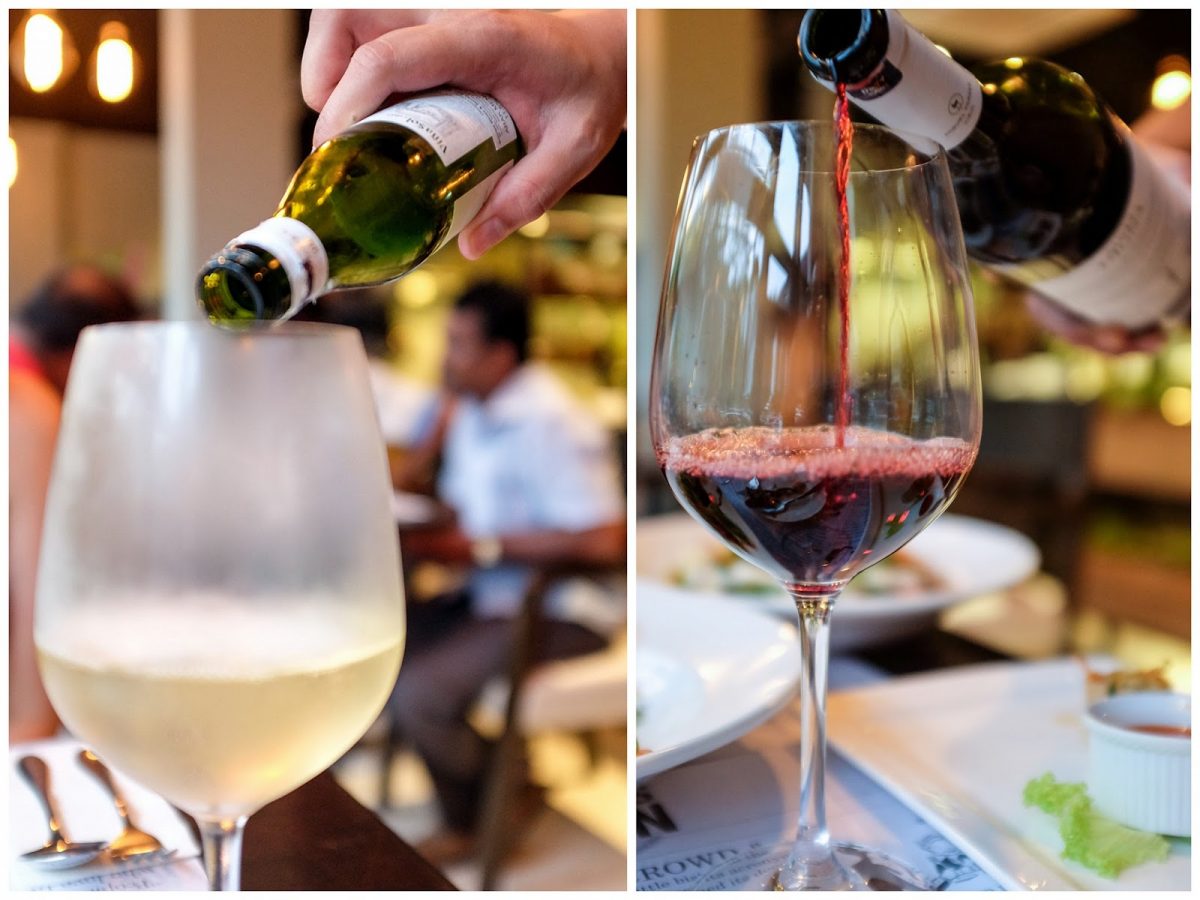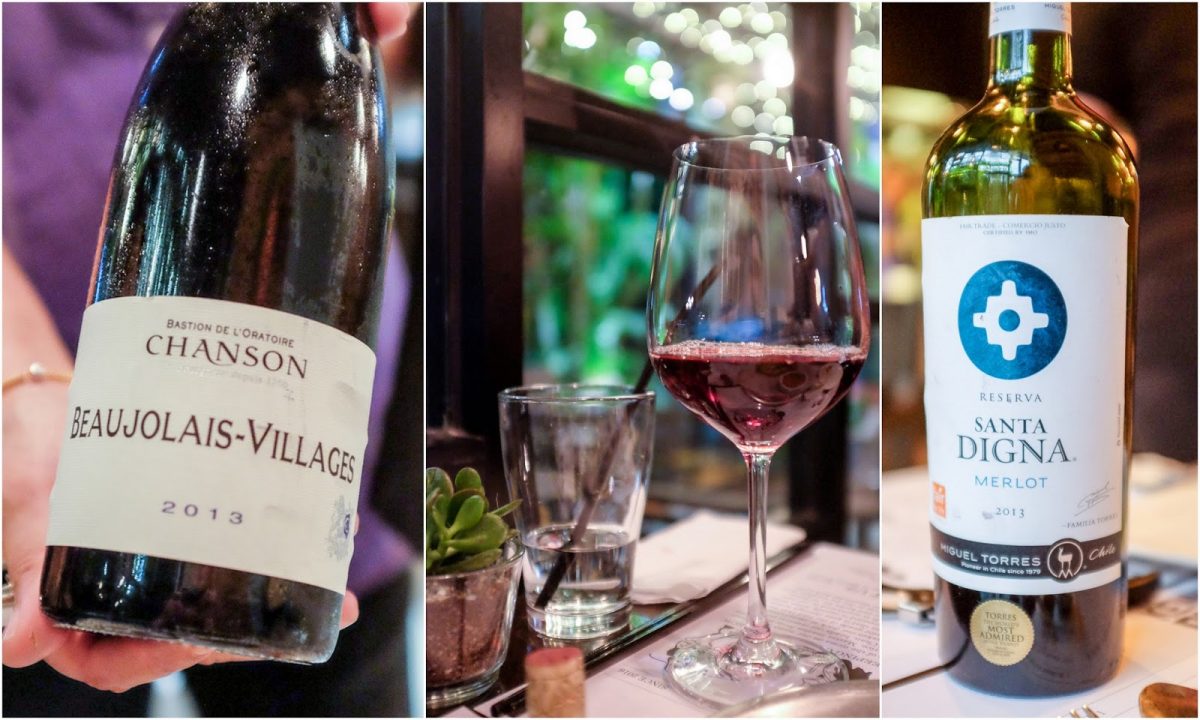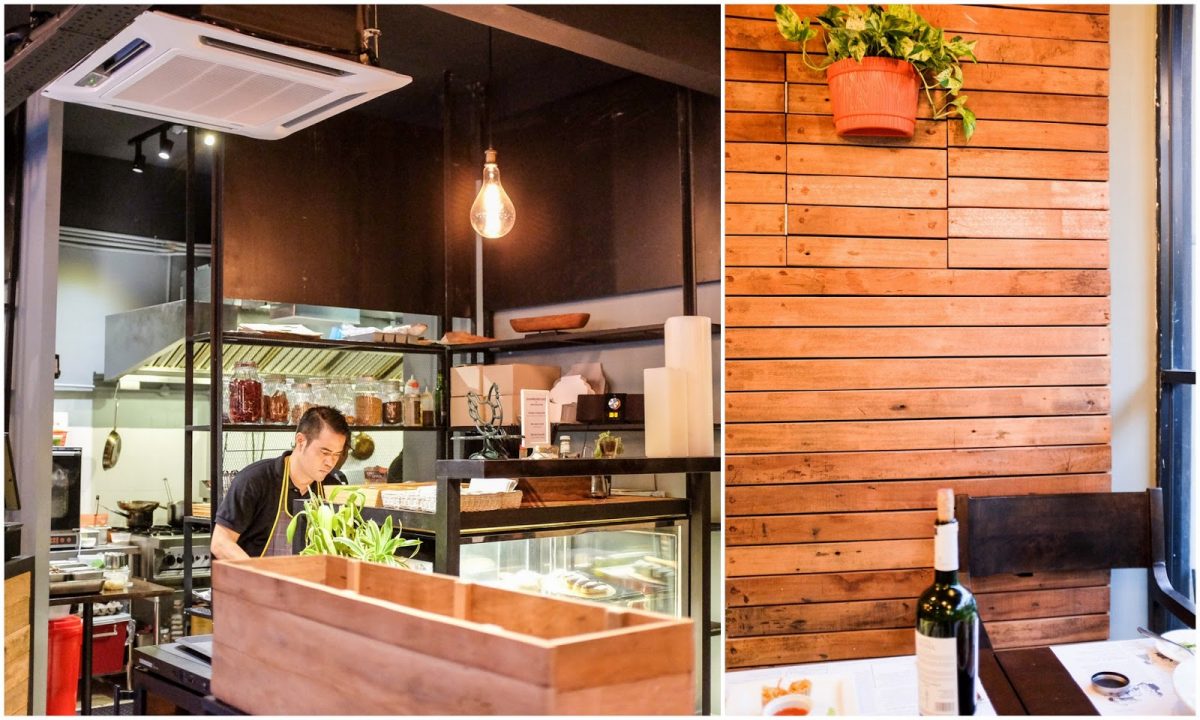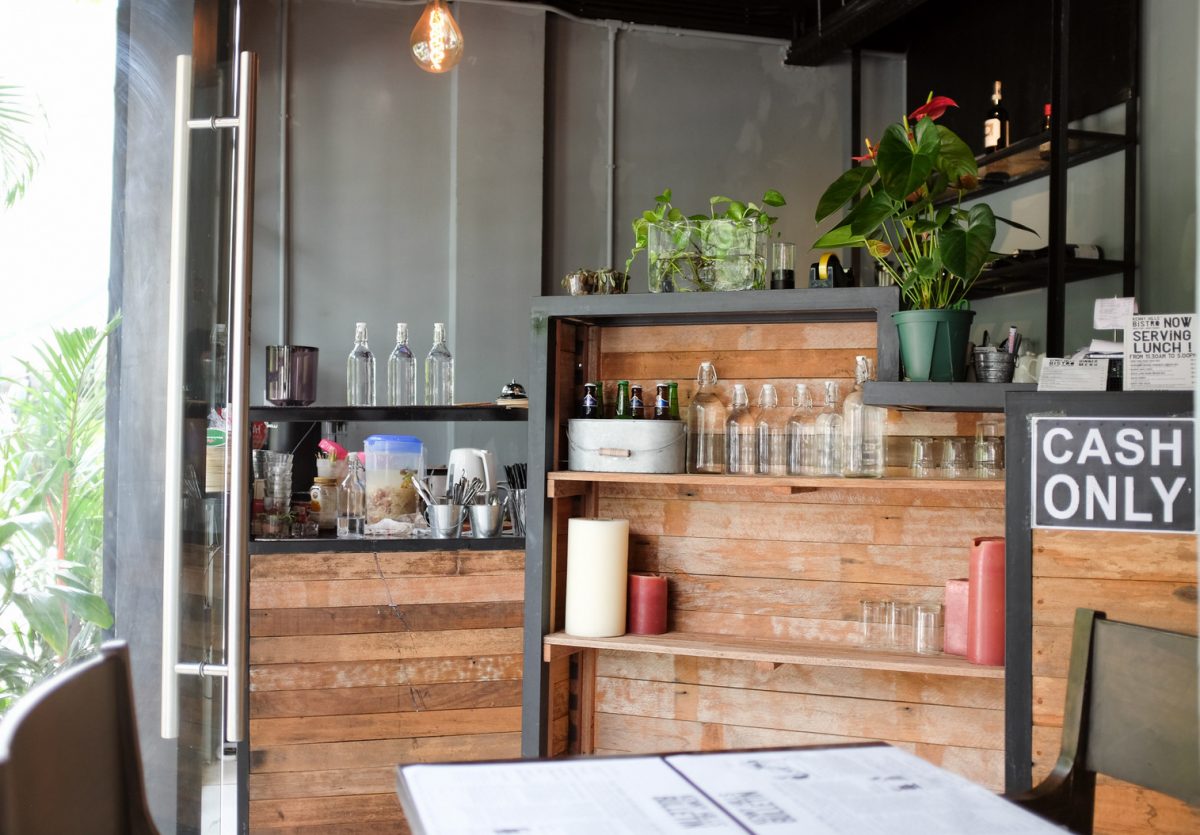 Location & Details
Kenny Hills Bistro
Lot H-1, Taman Tunku, Off Langgak Tunku, Kuala Lumpur.
Open Tues-Sun, 1130am-5pm, 630pm-10pm.
Tel: +603-6201-8111