Glenfiddich Drops Jaws with Malaysian Launch of Luxurious Grand Series
An indulgent single malt whisky deserves an indulgent launch, right? That was clearly the attitude of William Grant & Sons, brand owners of Glenfiddich, the world's most-awarded Single Malt Scotch Whisky. Following a long pause necessitated by the global pandemic, Malaysia has finally seen the launch of Glenfiddich's top-tier Grand Series, and what a splashy launch it was!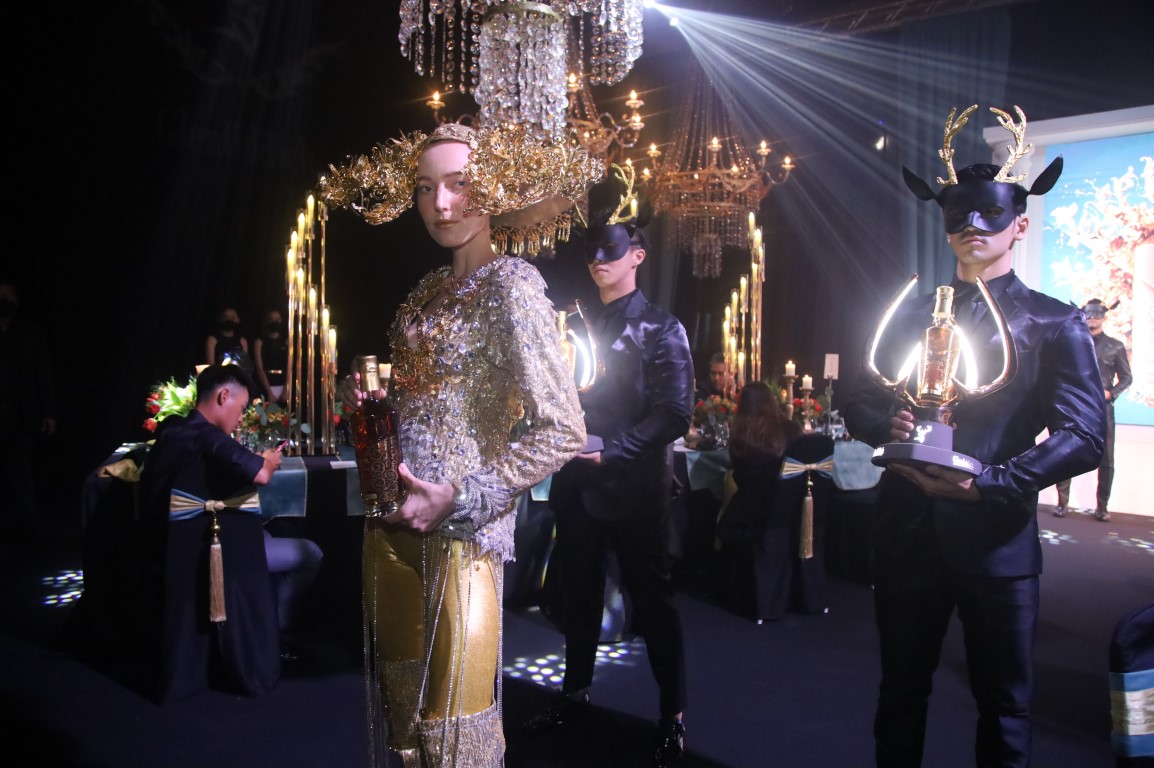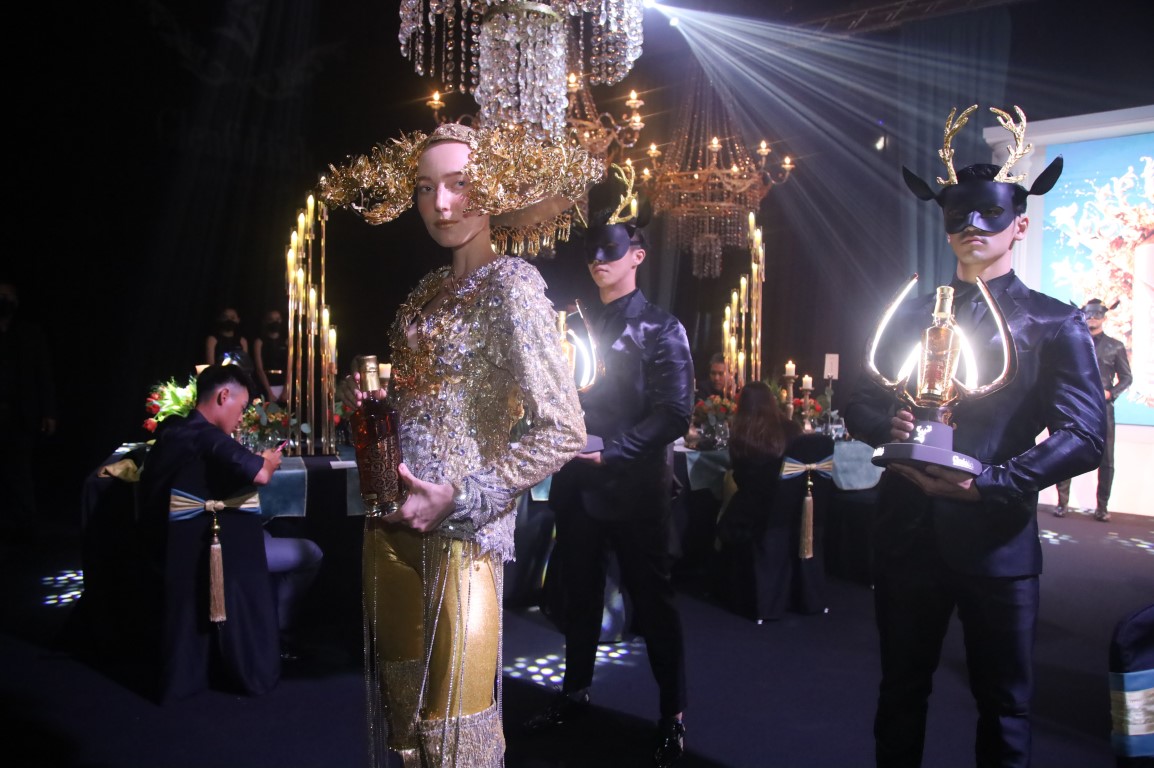 The exquisite high-concept launch, hosted by Mr Brett Bayly, Southeast Asia Brand Ambassador for Glenfiddich, was certainly befitting such an impressive series of single malts, with the grandeur of the three distinct expressions nicely paired with a multi-course degustation dinner developed by Head Chef Lroy Lim of Willow at W Kuala Lumpur, whose culinary prowess is honed by his  years in the kitchens of Michelin-starred restaurants under the tutelage of their equally celebrated chefs.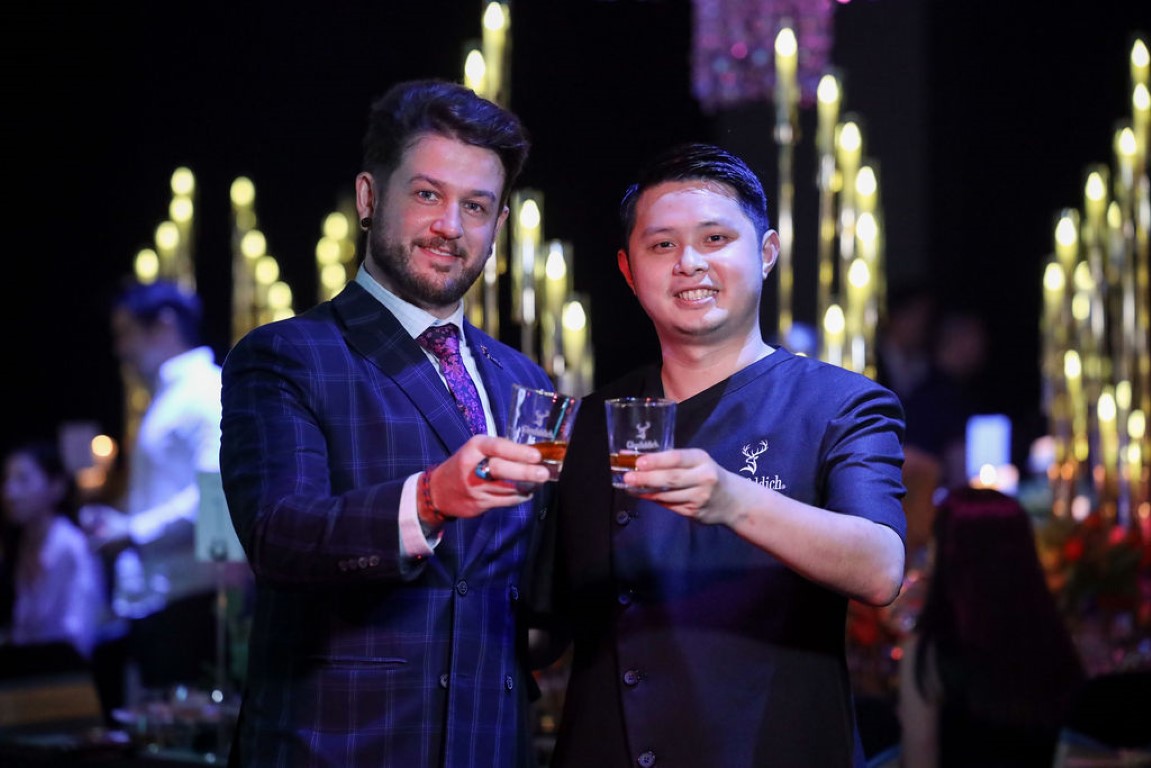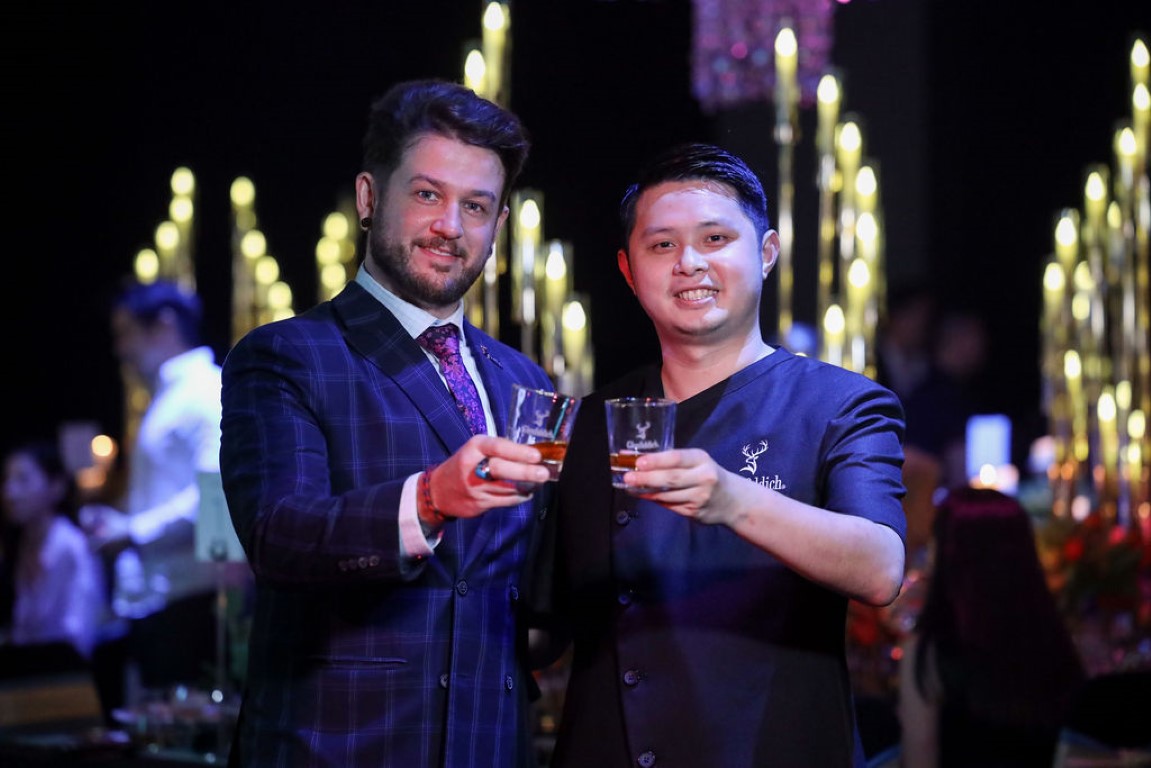 Each of three expressions in this range is imbued with intriguing and indulgent finishes and worked very nicely with the dishes curated and presented by Chef Lim. The Gran Reserva, Grand Cru, and Grande Couronne comprise a beautifully disruptive series of single malts which convey opulence and bring a luxe touch to any special event. Indeed, these single malts are crafted to elevate occasions and celebratory moments in a whole new way. In the words of the brand itself, "The Grand Series is the embodiment of elevated luxury, and promises pleasure with every sip." We agree, and find this series an ideal way to bring a dash of panache your most special occasions.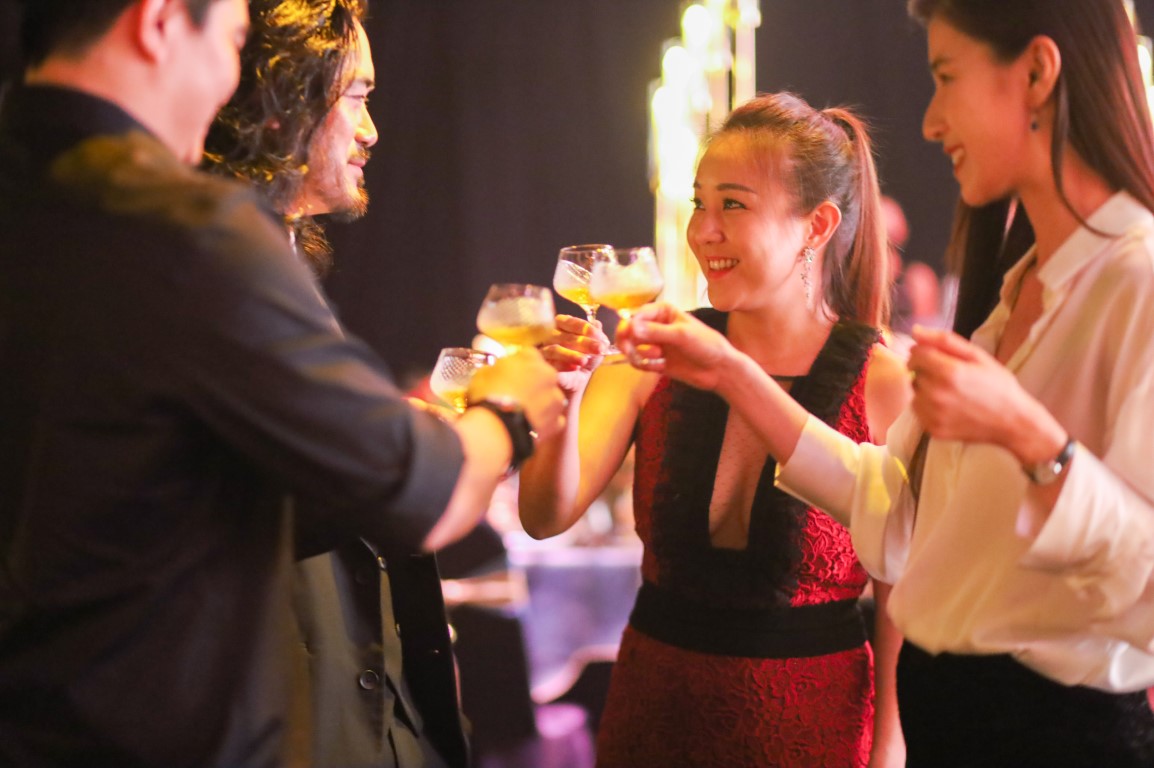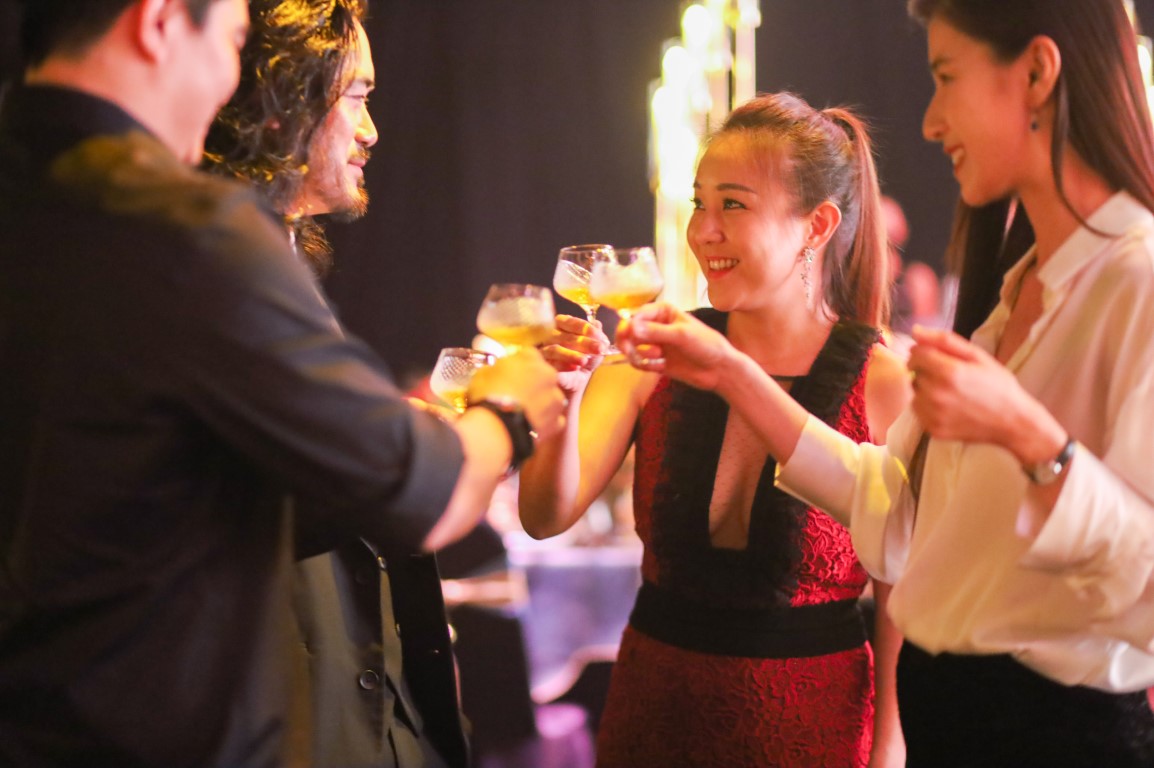 Here's our rundown of these three impressive whiskies.
Gran Reserva:
Raised in Scotland. Roused by the Caribbean.
Adding an indulgent finishing touch to any moment, the 21-year-old Gran Reserva transforms the uncommon into the unequalled. Every occasion deserves a celebration – so with this whisky, you can toast to personal triumphs in barefoot luxurious fashion and savour the very best of Scotland and the Caribbean with the beloved "golden hour" captured in a bottle. Mellowed for 21 years in meticulously selected American and European oak casks, then finished for six months in Caribbean Rum casks, the liquid builds to a crescendo of sweet toffee and spicy exotic warmth. Encased in a vibrant, deep amber packaging and reminiscent of the warm hues of beach sunsets complete with Caribbean-inspired illustrations, the Gran Reserva is a blend of tradition and rebellion. We really liked this one, and for a few at our table, this was the favourite of the series… but certainly not the oldest.
Grand Cru:
The finest flavours from Scotland and France, fused through the art of experimentation.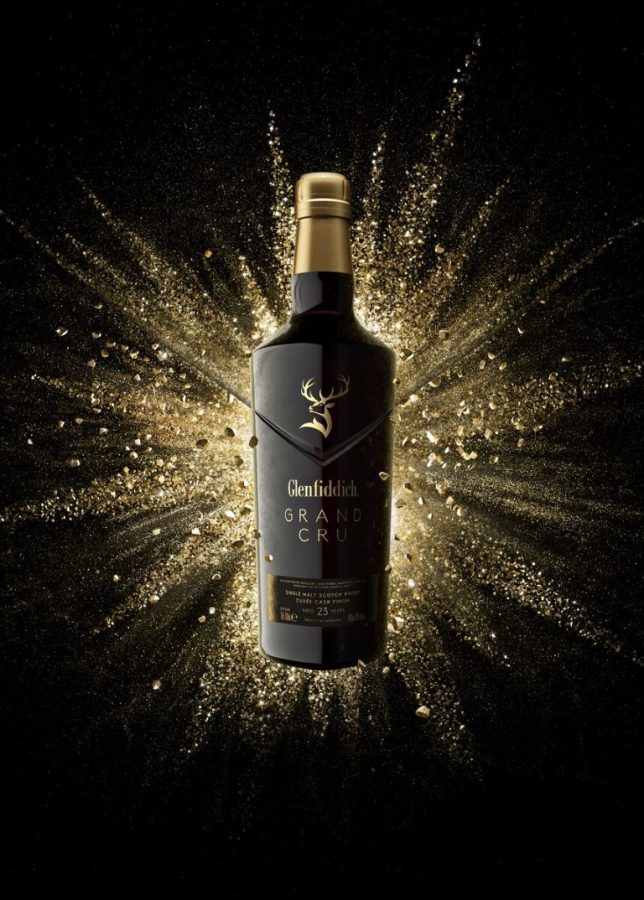 The 23-year-old Grand Cru is as far from ordinary as whiskies come, and this expression was the darling of plenty at the launch event. Daring and unexpected, this is a single malt that redefines moments of celebration with true luxury and elegance. Matured for 23 years in hand-selected oak casks, the resultant whisky is then finished in rare French cuvée casks for six months – the first and only Glenfiddich expression to be finished in such casks. Corked in a bottle of black glass embellished with gold foil, its lavish exterior offers hints of the special treat that awaits within. A true testament of craftsmanship, this masterpiece of whisky-making exudes elegance on the nose while bringing sophisticated richness to the palate; an impeccable accessory for any social event of the season.
Grande Couronne:
The crowning glory to your celebrations.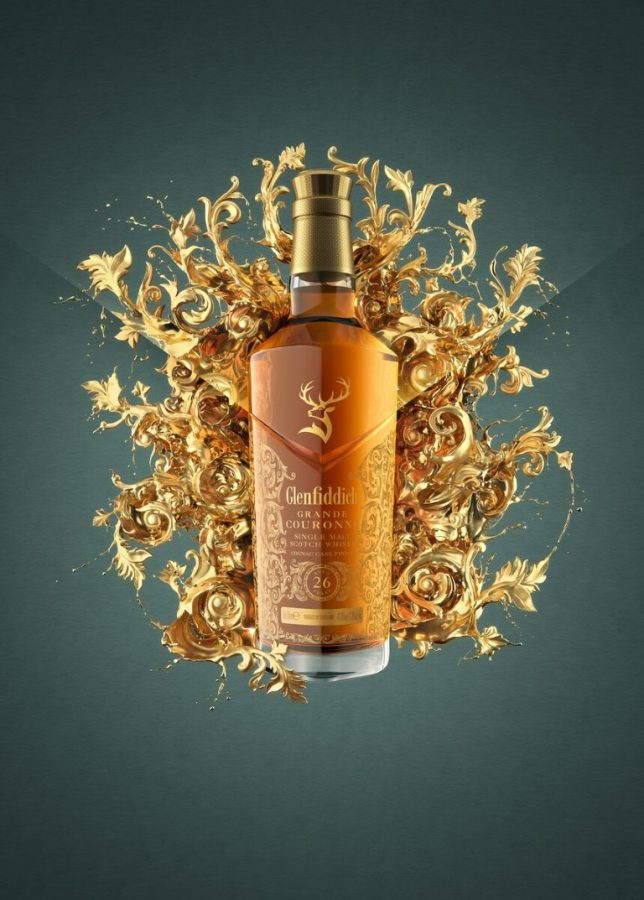 The crowning glory to any occasion and the epitome of true opulence is the 26-year-old Grande Couronne. Its very name, meaning crown in French, seals the promise of the pleasure to come; the pinnacle of any night's revelry. Setting the stage for an unforgettable celebration, this rich and regal whisky is aged for 26 years before receiving an extended finish of up to two years in rare French cognac casks, painstakingly sourced in limited quantities. Unveiling exquisite layers of sweet toasted oak and velvety aromas, the Grande Couronne is the piéce de resistance of the Glenfiddich Grand Series. Secured with a 26-sided gold closure and adorned with gold filigree, each bottle holds the key to unparalleled magnificence, nestled in beautiful packaging embellished with fresco artwork. Designed to impress at the most important of occasions, the Grande Couronne is single malt ascended. This was a genuinely special whisky, and though we personally leaned more towards the rum cask-finished Gran Reserva, there can be no mistaking the rich taste of a cognac-cask finished whisky. The Grand Couronne is also a pinnacle of gift-giving, a bottle that would absolutely delight any whisky enthusiast.
The Glenfiddich Gran Reserva, Grand Cru, and Grande Couronne will be available for purchase at Wholly Spirits Retail, WW Warehouse, WL Wine Warehouse, and The Chamber from 1 July 2022 onwards. For more details, follow @glenfiddichsea on Instagram.