Where to find the cheapest beers and cocktails in KL and Klang Valley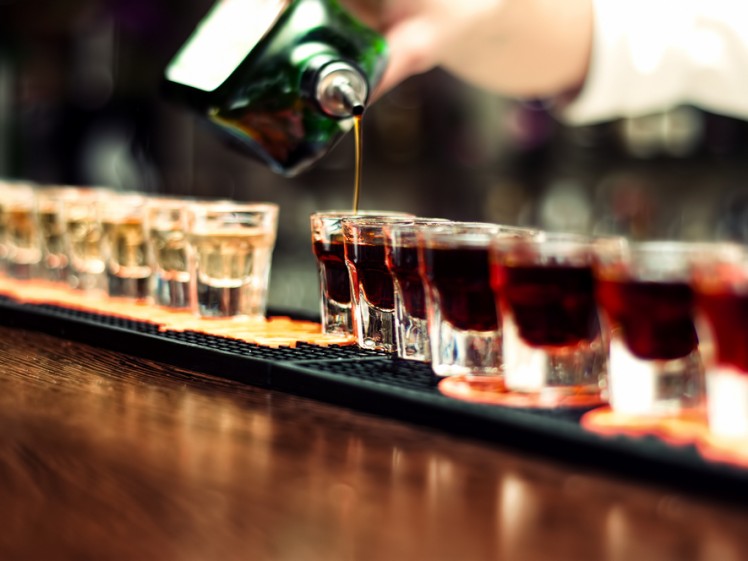 Ah, Kuala Lumpur. Despite being an alpha world city, rent is amazingly cheap and the delicious food costs next to nothing. However, for obvious reasons, booze can be pretty pricey if you're not careful when you go for your tipple.
Fortunately, help is at hand. We've complied this list of places that either serve the cheapest drinks all week through, or at least have a pretty incredible promotion at some point during the week.
Of course, we might have missed a venue here or a promotion there, so feel free to tell us your own suggestions in the comments below and we'll add it. Happy drinking!
All week
There are plenty of places dotted around the Klang Valley that offer a promotion all day, every day (although sometimes only for a limited number of hours).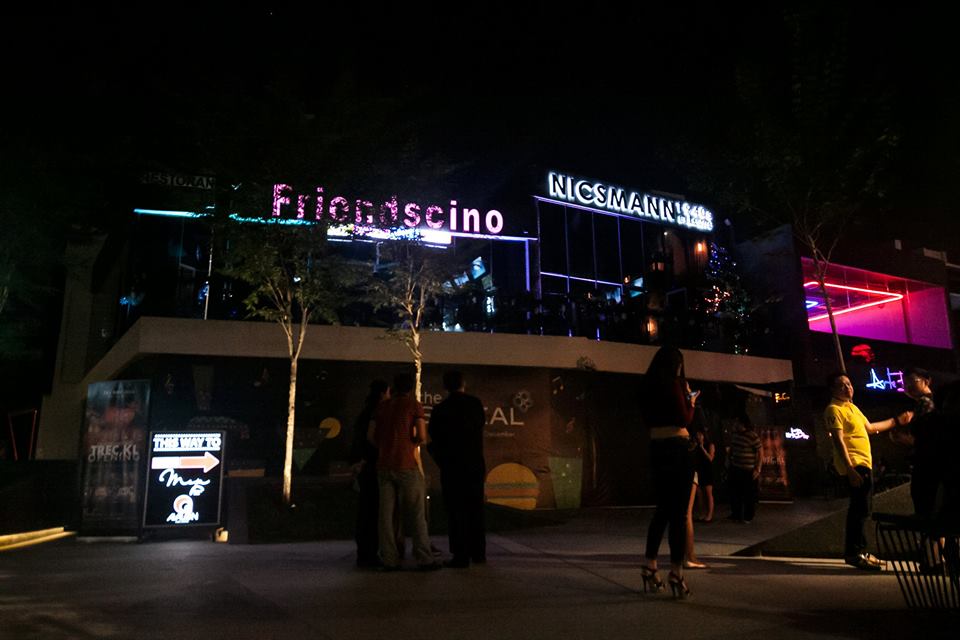 Baan 26, Bukit Bintang: one jug of Tiger for RM29++, 6pm-8pm on weekdays
Barfly, Publika: RM10 nett for Tiger mug, Guinness ½ pint, Tiger Bottle, Smirnoff Ice Bottle, Wine, margarita/mojito/tequila sunrise/sex on the beach. RM150 for 12 shots of tequila or RM90 for 6.
Gridiron, Bangsar: This venue has brought back its Tiger Beer-'O'-Clock promo, with beer prices that reflect the time: from 4-5pm RM4++, from 5-6pm RM5++ and so on. This deal will run until 10pm, until 30 April, Monday – Saturday.
Qba, Bukit Bintang: This venue also has a Tiger Beer-'O'-Clock promo, with slightly different start time: from 5-6pm RM6++, from 6-7pm RM7++, again until 10pm. This is also valid until 30 April, and is available Monday – Saturday.
Connoisseurs Cafe, KLCC: 3 pints of Heineken or Guinness RM55; 3 half pints of Kirin Ichiban RM60
The.bngsr tavern, Bangsar: three pints of Connors and Carlsberg for RM50 nett (or three pints of Asah or Kronenbourg for RM70)
Friendscino, various outlets including TREC: RM10++ for 1 pint of Connor's Stout
Mezza9, Publika: free-flow wine buffet with red and white wine, RM65++
Modestos, Publika Solaris Dutamas: a bucket of 5 bottles: Budweiser RM75, Corona RM85, Guinness RM80, Heineken RM75, Hoegaarden RM75, Skol RM75, Tiger RM65, Sommersby RM95
Racks, Bukit Bintang: pint of Guinnness RM20 nett
La Mexicana, Bangsar: from 5pm until 7pm, glass of margarita and pint of Tiger beer: Buy 1, get 1 free
La Bodega, outlets all over Kuala Lumpur: RM110 for 5 pints of draught beer
Souled Out, Sri Hartamas among other places, serves beer, mojito and wine for RM10 per glass, 12pm – 7pm.
Sector 7, Setiawalk Puchong: Carlsberg mugs for RM7 nett before 9pm, and then it is RM15 nett after 9pm. It also offers promotions on beer buckets: before 9pm, it's RM40 for one bucket of 5 bottles, and RM70 for two buckets; after 9pm it's RM60 for one bucket, and RM110 for two buckets.
The Social, Publika: bottle of Strongbow Red Berries RM25++. Pint of: Tiger RM21, Heineken RM24, Guinness RM26. Glass of wine RM19.
Nevermine, Changkat: tiger pints for RM10 nett, opening till 9pm from Monday to Thursday
Sip & Wine, Empire Damansara: Carlsberg 3 pint for RM50 nett; Free flow wine buffet at RM64++ from 5pm till 3am
Bilique Bar & Lounge, Bangsar: Vodka, tequila, and soju shots for RM5 nett; JD & Coke and vodka orang for RM10nett; Gin and tonic for RM15 nett.
Movida, various locations: Movida has many promotions, the most notable are a Carlsberg beer tower for RM75++  between 9pm – 12pm; RM55++ for a bucket of 5 Royal Stouts from 9pm -12pm; and buy 2 free 1 for house wine at RM50++ between 11pm – 3am.
Interlude, TTDI: 12 mugs of Tiger for RM100 nett; 6 pints of Guinness for RM100 nett – these offers are valid with the purchase of one of the snacks on offer.
Uncle Don's, SS2 PJ: 10 mugs of extra cold Carlsberg for RM89.80; Solaris: RM8.40+ for one mug of extra cold Carlsberg
Hideout, KL: 5 Tiger mugs for RM45 nett; 5 half pints of Guinness for RM50; one bucket of 5 tigers for RM50; one bucket of 10 Tigers for RM75
Lima Blas, Bukit Bintang: 3 pints of Tiger for RM50; 3 pints of Guinness for RM60; 5 Heineken bottles for RMfor RM65 from 12pm to 9pm
T Club, Bangsar: Tiger mug for RM10++ from 5pm onwards, Sunday to Thursday
After Werk, Scott Garden: RM10.60 for 1 mug of Tiger, 1/2 pint of Guinness or 1/2 pint of Heineken
Gypsy Bar, Changkat: RM8.50 for one mug; RM12 for one pint; 4pm – 10 pm
Monday
Brussels Beer Cafe, Solaris Mont Kiara: 2 pints of Hoegaarden pints RM50 nett,  3 pints or CarlsbergRM50 nett
Tuesday
Elysium, Bukit Bintang: this rooftop bar, on the top of Wisma Goldhill on Jalan Raja Chulan, is doing beers from RM10.50nett, wines from RM13.50nett, cocktails from RM14.50nett and prosecco from RM23.50nett.
Wednesday
The classic "ladies' night" night, Wednesday has some very tempting offers for the females –including free drinks all night!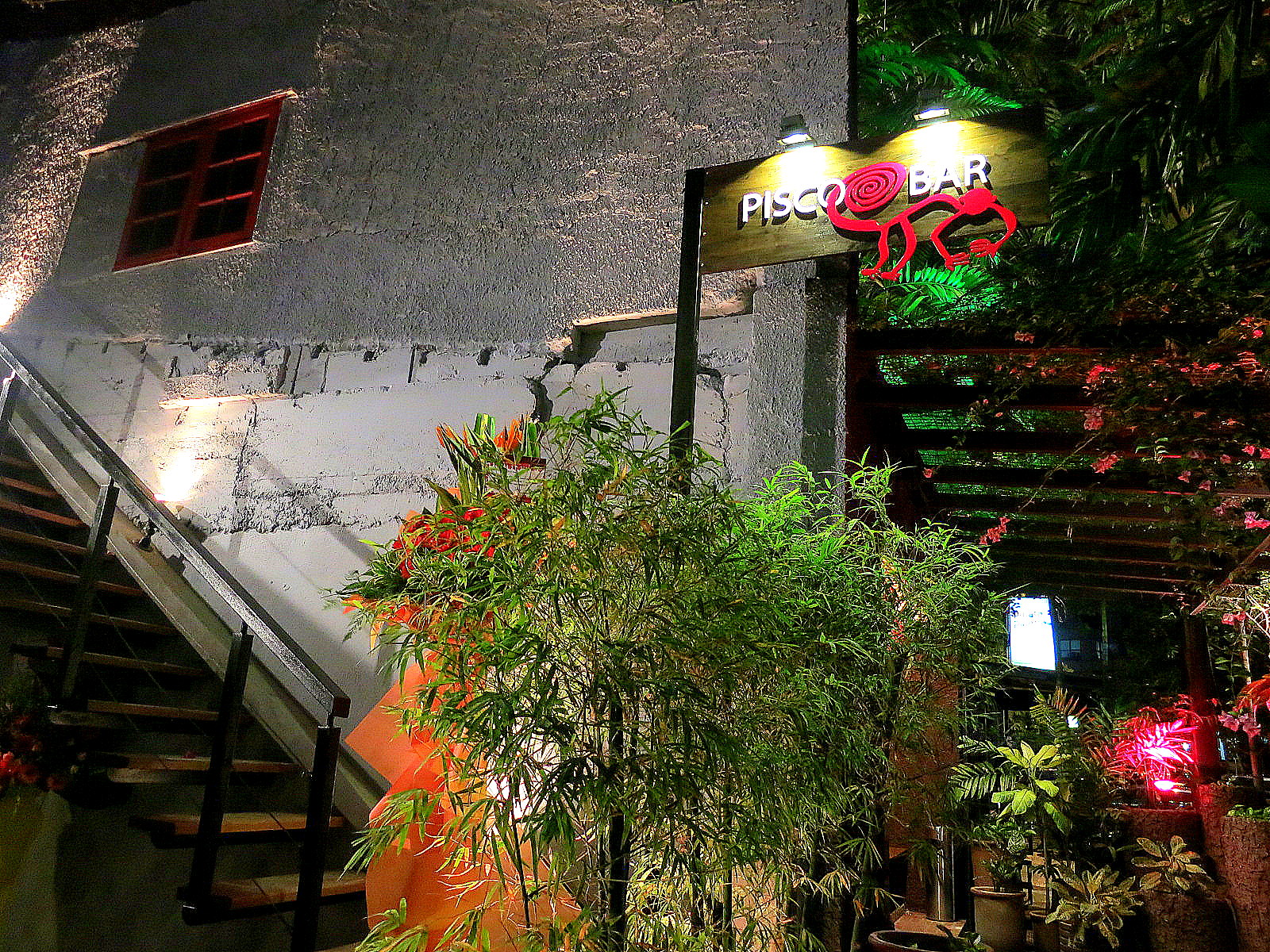 Picso, Bukit Bintang: ladies get the chance to drink (cocktails such as mojito) for free all night. Pints of beer are on promotion too: Carlsberg RM19, Asahi RM21, Kronenbourg RM30, Stella RM30.
Racks, Bukit Bintang: the Whiskey on Wednesday deal features Glennlivet 12yr: glass for RM26, bottle for 400 nett; Chivas 12yr: glass for RM22, bottle for 300 nett; Jameson's: glass for RM22, bottle for 300 nett. There are also two bottle of Chilean red wine available for RM108 nett.
Thursday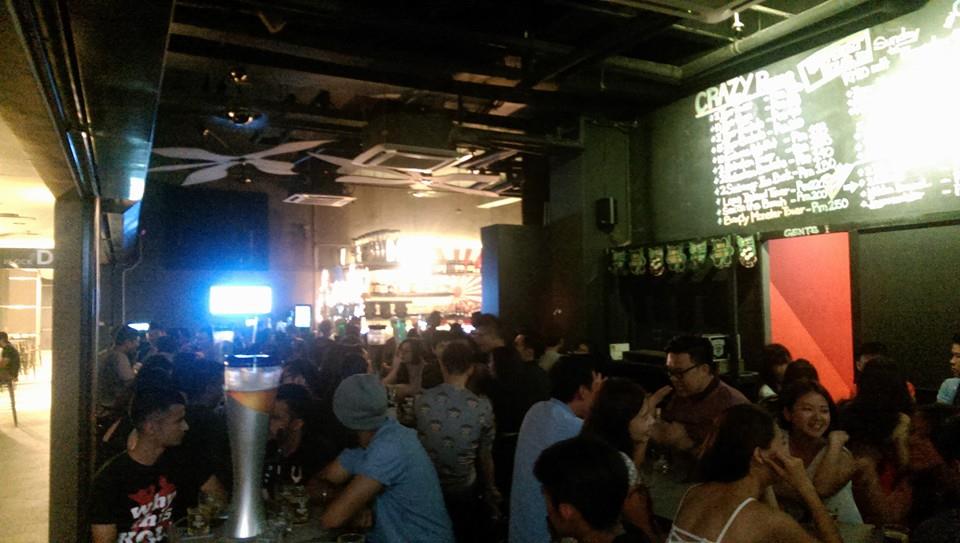 Barfly, Publika: three pints of Heineken draught are available at this Publika institution for RM50 nett.
Friday
Bar 51, Hotel Radius, Changkat: mojitos for RM5 from 7pm – 9pm.
Twenty One, Changkat, long island ice teas between 10pm and midnight, RM10 nett.
Home & Away, PJ and Hartamas: RM8.50 for a tiger mug, weekends.