The Bean Belt at Menara Haw Par, Sultan Ismail: Cafe review
This small, friendly new venue is KL's first full-fledged cafe helmed by the Degayo coffee company, which is based in Indonesia but runs a Malaysian roastery and showroom in Ara Damansara. The Bean Belt is conceived for office workers in the city centre, within a stone's throw of Concorde Hotel and Shangri-La. Take a seat and watch the cars and monorail trains go by.
Salads
It's a satisfying stop for lunch and coffee – The Bean Belt offers salads and sandwiches sourced from an independent supplier, served at surprisingly reasonable prices for this street. Complex, meticulously crafted salads with quality ingredients cost RM9.90 per substantial bowl (a sufficient meal on its own).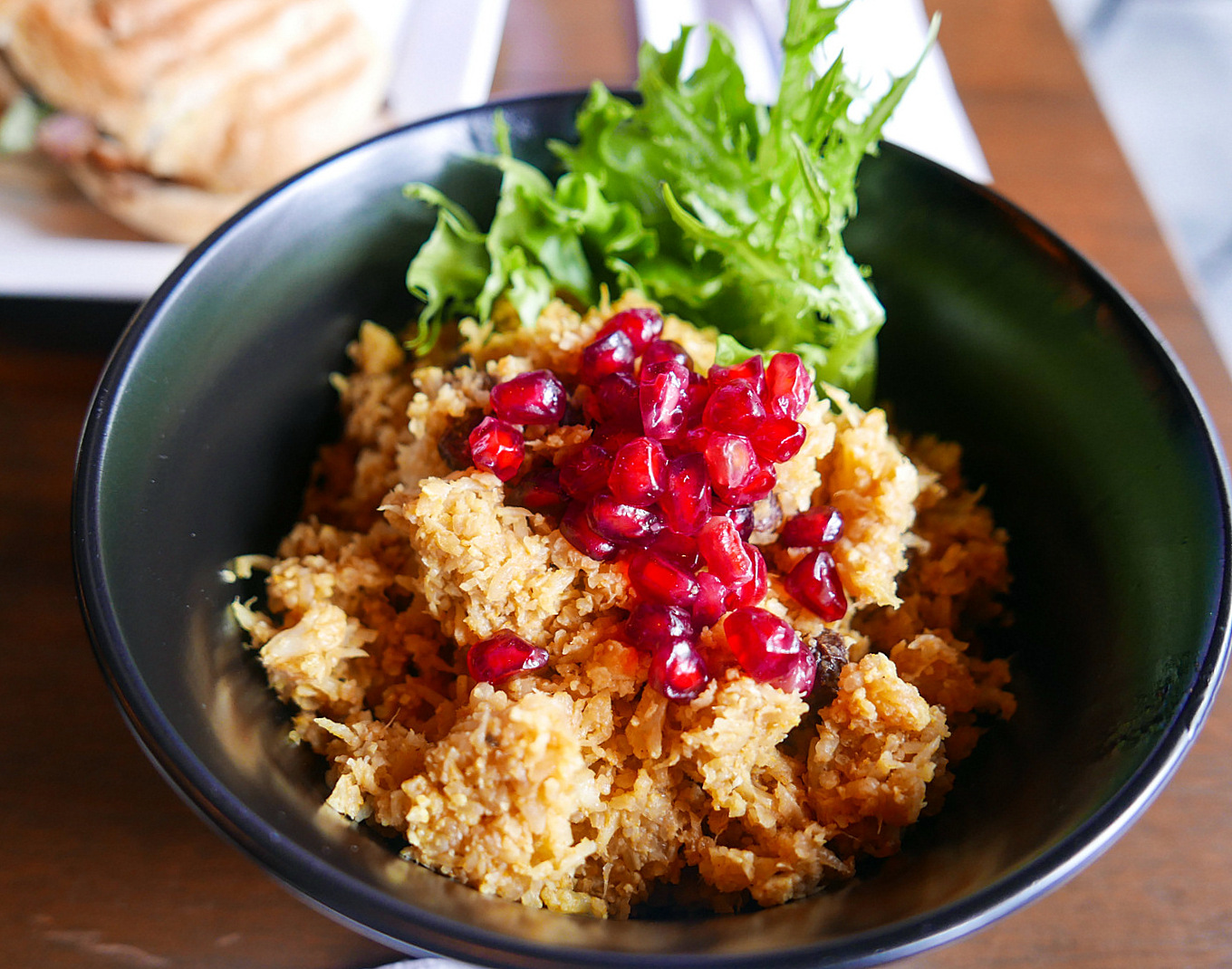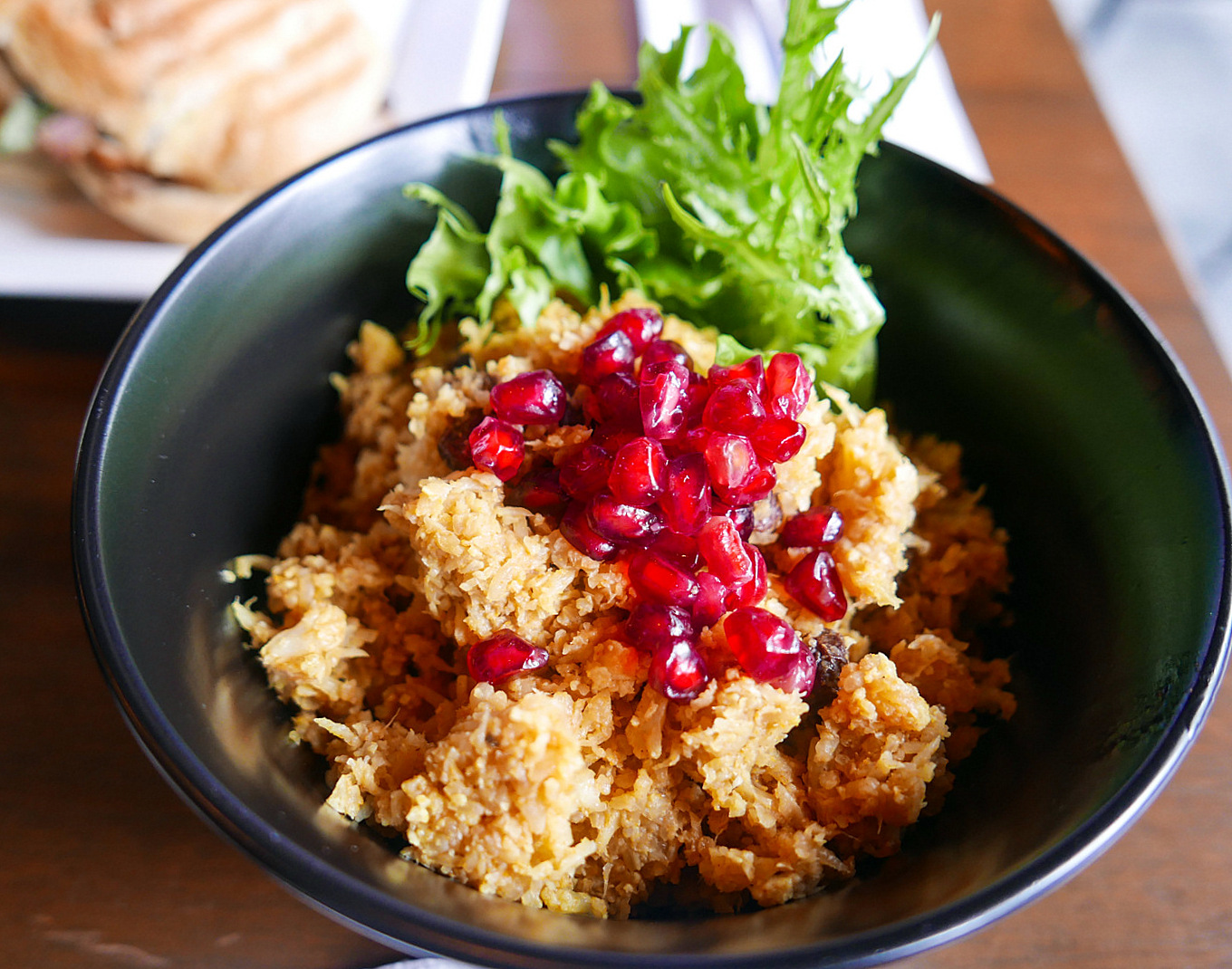 We enjoyed both the sauteed cauliflower 'rice' cooked with a gently spicy blend of home-made curry and cumin, mixed with orange-infused sultanas and mint leaves, as well as the roasted pumpkin with dried cranberries, millets, pumpkin seeds and dukha spices, capably prepared and nuanced in flavours and textures.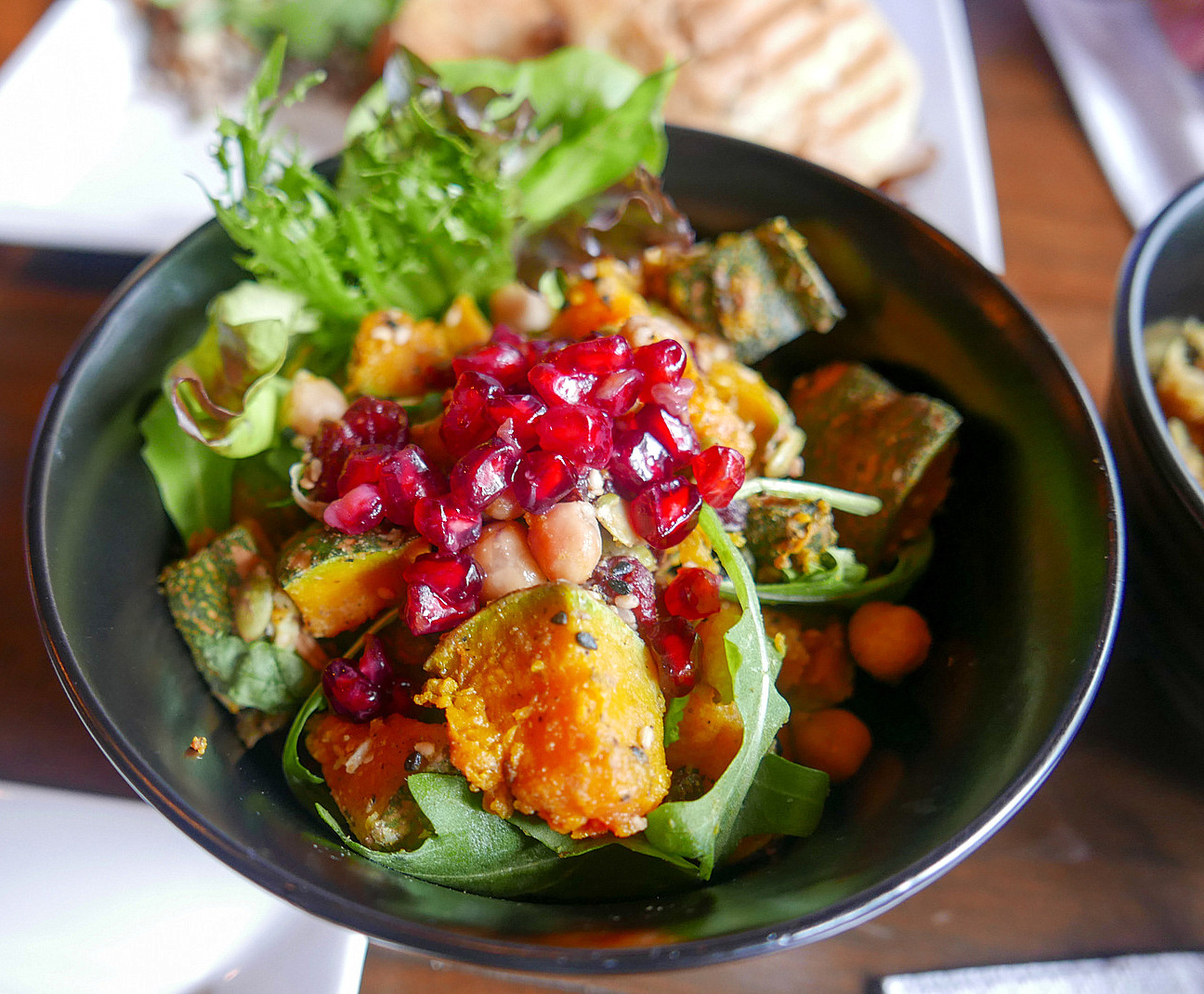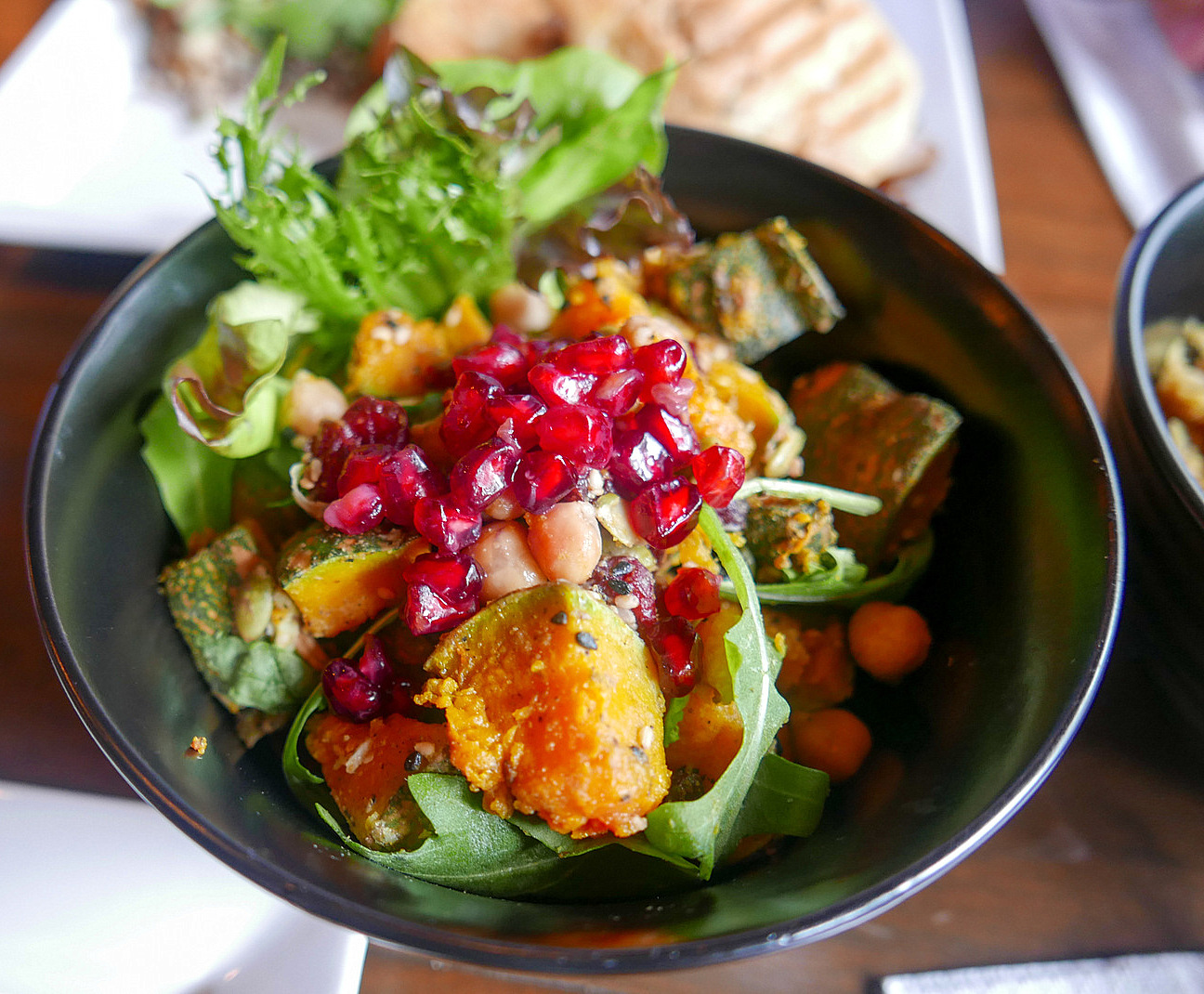 Sandwiches
Sandwich fillings include tender pulled beef with sauerkraut, gherkins, whole-grain mustard and emmental cheese, or South African-inspired grilled chicken with spices and herbs, basil leaves and feta cheese. Each ensemble tastes fresh and fulfilling (absolutely no skimping on ingredients here), complemented by a wholesome choice of a side salad (we had quinoa with pink apples, toasted walnuts and rocket leaves) for a total of RM15 per sandwich set.
Dessert and coffee
For dessert, the house-baked Danish apple cake comes recommended – a solid bet if you like them apples. The coffee's worthwhile too, made with hand-picked beans from volcanic-soil farms on the rainforest highlands of Sumatra's central Aceh.
Location & Details
The Bean Belt
Ground Floor, Menara Haw Par, Jalan Sultan Ismail, Kuala Lumpur.
Mon-Fri, 7.30am-7.30pm, Sat, 8am-12pm. Closed on weekends and public holidays.
Tel: +603-2022-1166