Where to Get Smoothie Bowls in KL
In the spirit of eating healthy, we're all for sharing inspiring photos and posts. This week, we look at a trend that lives on – smoothie bowls. The phrase, "eating with your eyes" rings true when you see how beautiful some of these creations are. If you're trying to get into healthy food but also have a fondness for dessert, smoothie bowls are a good way to start. Whether you prefer an acai-based bowl, or love mixing in lots of nuts and granola, check out where you can get smoothie bowls in KL.
Cabana Açaí Bar, Publika
One for the people who work in or around Publika, Cabana Açaí Bar is a great option for a healthy pick-me-up. As the name suggests, they use açaí as a base for most of their smoothies and bowls. There's also the option of building your own bowl. They recently released two new flavours we can't wait to try – Banavocado and Mango Lassi.
Cabana Açaí Bar, Lot 63, Level UG, Publika Shopping Gallery, Jalan Dutamas 1, 50480 Kuala Lumpur
Açaí Lab, TTDI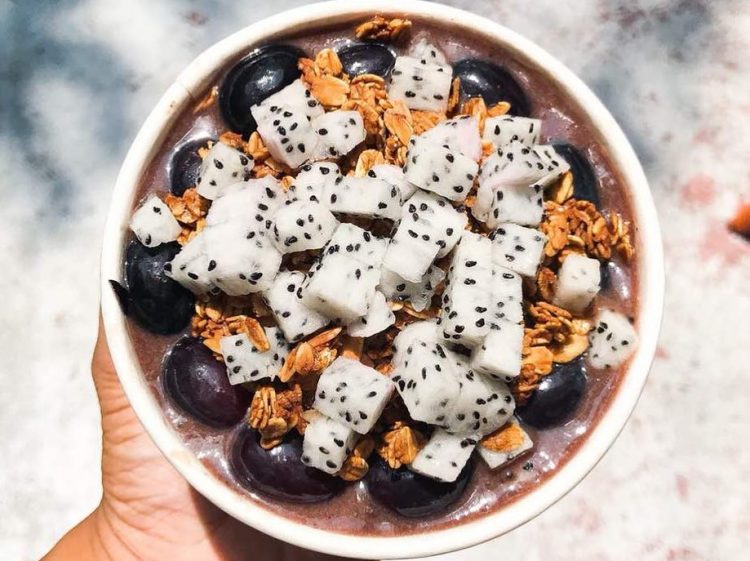 Another place to get açaí is Açaí Lab in TTDI. Pictured above is their Harimau Malaya Bowl, but there are many others for you to choose from. Like Cabana, their bowls are açaí-based. You can also fuel up with their cold-pressed juices and healthy chips.
Açaí Lab, 17, Lorong Datuk Sulaiman 7, Taman Tun Dr Ismail, 60000 Kuala Lumpur
Ola Bowls, 1 Utama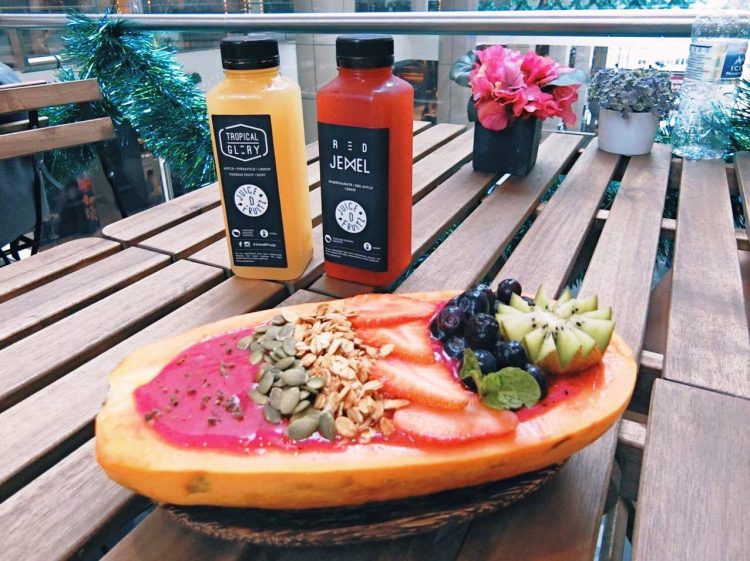 Have your smoothie bowl, and eat it too. The Dragon Desire at Ola Bowls is made with dragon fruit, banana, papaya, mango, Dragon Blast, and more toppings. They've recently added a dish called Paprika Beef Rice Bowl, in case you need a heavier, but still healthy meal.
Ola Bowls, FK1B, 1 Utama Shopping Centre, 1, Lebuh Bandar Utama, Bandar Utama, 47800 Petaling Jaya, Selangor
Pickle and Fig, TTDI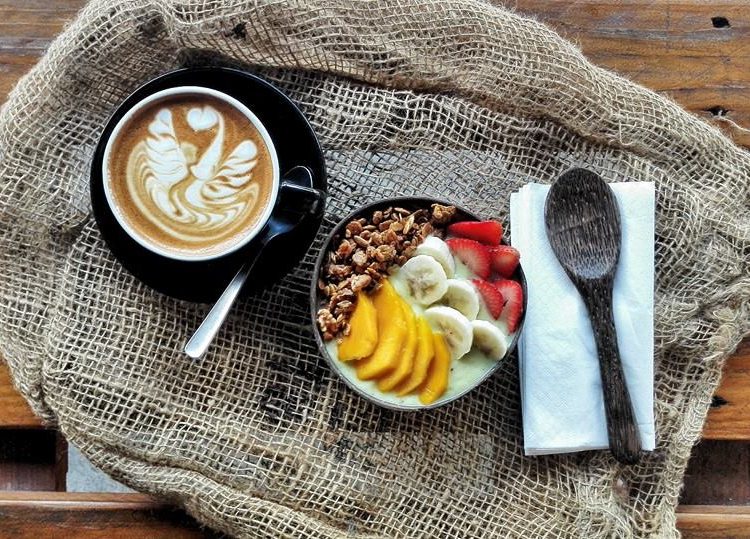 Pickle and Fig is your typical brunch go-to with the usual suspects – coffee, tea, and platters filled with breakfast treats. Sticking to our agenda, they also serve smoothie bowls loaded with fruit and granola. The next time you meet friends for brunch but want something healthier, you know where to go.
Pickle and Fig, 26, Jalan Tun Mohd Fuad 2, Taman Tun Dr Ismail, 60000 Kuala Lumpur
Goodness Greens Cafe, TTDI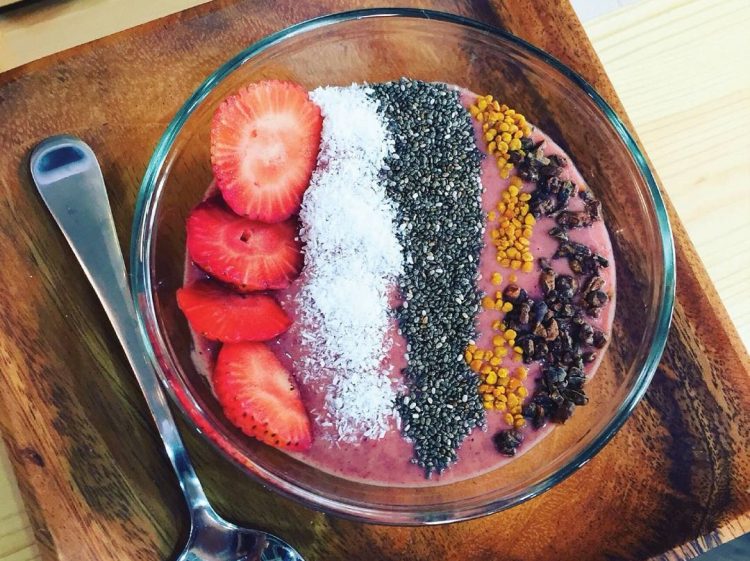 Goodness Greens Cafe is opened by the same people behind La Juiceria. Similar to Pickle and Fig, the cafe is popular as a brunch spot. With a name like that however, the menu items are on the healthier side. Dishes include the likes of Fried Rice Quinoa with Chicken Breast, Pulled Beef Avocado Wrap, and Vegan Tofu Satay Salad, to give you an idea. Smoothie bowl-wise, there are açaí and non-açaí bowls to choose from.
Goodness Greens Cafe, 32, Jalan Datuk Sulaiman, Taman Tun Dr Ismail, 60000 Kuala Lumpur
The Good Co., Bangsar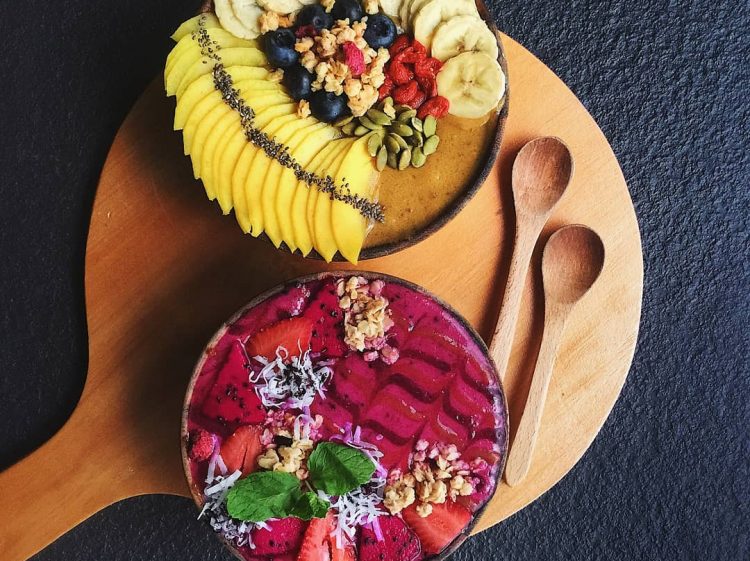 These beautiful bowls are easy on the eyes, and will make you beautiful from the inside too. Made with fresh fruits then topped with more fruits and granola, it doesn't get better than this. The Golden Bowl above contains mango, banana, chia seeds, blueberry, goji berry, pumpkin seeds, and granola. The bottom Açaí Bowl has açaí, red dragon fruit, banana, mango, strawberry, mint, desiccated coconut, and granola. If you're also a fan of avocado toasts, The Good Co. serves up a beautiful avocado rose on theirs.
The Good Co., 184, Jalan Maarof, Taman Bandaraya, 59100 Kuala Lumpur