Supperclub at TREC KL: Restaurant review
This review is brought to you in part by Supperclub.
Fuelled by the talents and experience of its French-born founder Sebastien, Bangladeshi chef Badul and Russian mixologist Kirill, this restaurant and lounge aspires to be an after-work sanctuary for fun bites and flamboyant booze, a 15-minute drive from KLCC.
European-accented tapas
Supperclub's food highlights consist of European-accented tapas – the kitchen does a decent job with seafood small plates, from bruschetta topped with prawns, textured avocado paste and cilantro (RM23) to grilled baby octopus with extra virgin olive oil and lemon (RM18), prawns sauteed in tomato sauce, white wine and garlic (RM21) to scallops with a zesty jalapeno salsa (RM32). But what comes closest to irresistible comfort food is the soft-boiled egg on warm, creamy truffled mashed celeriac (RM18).
Italian classics
Badul, who has worked steadily with the Flam's restaurant group in KL for 15 years, also takes pride in Italian classics like seafood spaghetti and mushroom risotto. Supperclub marks the latest extension of the Flam's family, which Sebastien runs – you can now find Flam's main pizza parlour and its sister outlet, Route 66 Burger Bar, in both Changkat Bukit Bintang and TREC KL.
At Supperclub (currently found only at TREC), customers can cross-order from Flam's and Route 66 next door – the former is best-known for its very satisfying tarte flambee (the Alsatian version of thin-crust pizza, with topping possibilities like beef bacon, Swiss cheese, fresh sliced onions and mushrooms), while the latter tackles American diner-style burgers that yield a tender bite.
Cocktails
Cocktails could lure the city's rising tide of libation lovers – Kirill has previously been a bartender at Moscow's Chaiyana Tea & Cocktails (named as one of the world's 50 top bars), and he's crafted some intriguing temptations for Supperclub; our best bets include the Supperclub Whiskey Sour (RM42; whiskey, apricot brandy, mango calpis, lemon juice, angostura bitters)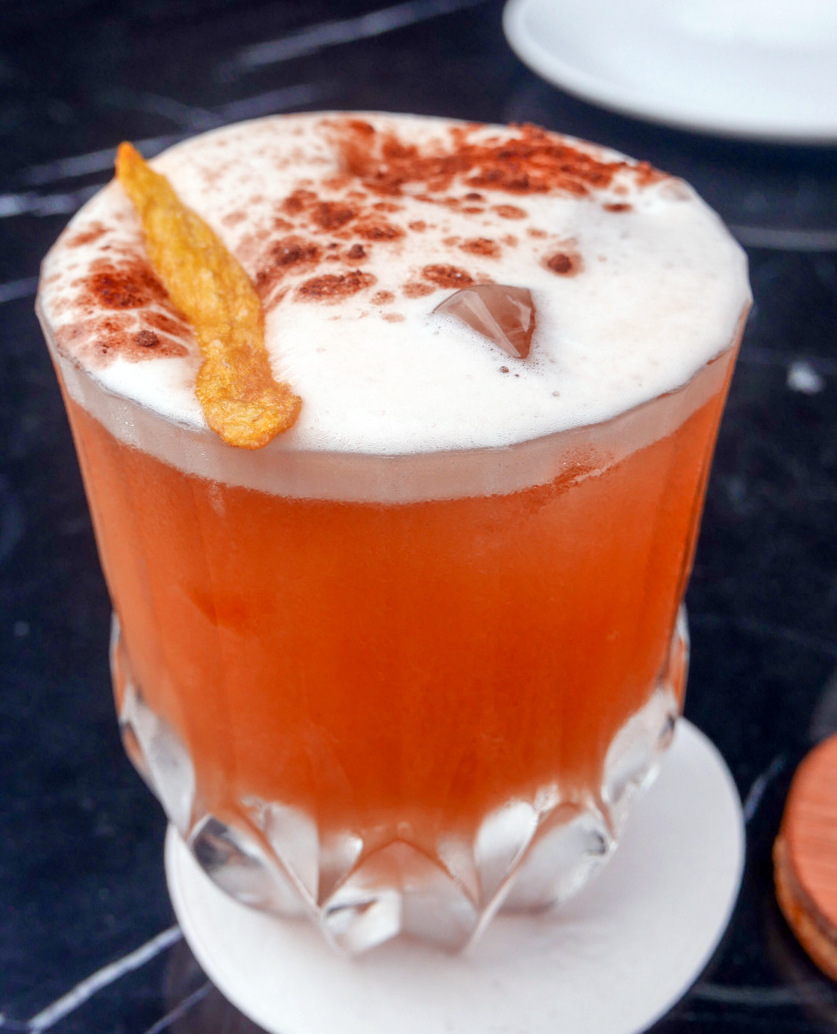 Fog Over The Safe Haven (RM36; aged rum, creme de cacao, soya cream), Chapala (RM42; tequila, aperol, grapefruit juice, lime) and Flying Without Wings (RM45; rum, vodka, apricot absinthe, lemon), washed down with a potent parting shot of a tangy oyster shooter, showcasing fresh oysters with vodka and spiced tomato juice. Many thanks to the Supperclub team for having us here.
Location & Details
Supperclub Kuala Lumpur
Lot E12-14, Electric Boulevard, TREC KL, Jalan Tun Razak, Kuala Lumpur.
Open Tues-Sun, 5pm-3am.
Tel: 03-2110-0866