Savouring Scrumptious ASEAN foods at Santan: Snapshot
When news of AirAisa announcing the launch of an airline food-based restaurant broke, many, including us, reacted with unfair bias. Airplane food would hardly be anyone's choice meals off a plane, but not for the reasons that come immediately to mind.
In addition to having to be pre-made prior to takeoff, mass-produced, and reheated in less-than-ideal conditions over 30,000 feet in the air, airplane food is served to people who have had prolonged exposure to dry air, low air pressure, and thus have impaired taste buds.
Dining at Santan however, changed our impression of in-flight meals for the better.
Granted, we have the opportunity of getting these meals freshly prepared and at ground altitude, but nevertheless, the menu offered is not to miss out on.
You'd be assured to know that Santan's menu is not a direct outlet for real airplane boxed meals, but rather where inspiration derived from those foods can go. About 30% of the items offered are an expansion of what is served onboard AirAsia flights, such as the Pak Nasser's Nasi Lemak and Uncle Chin's Chicken Rice.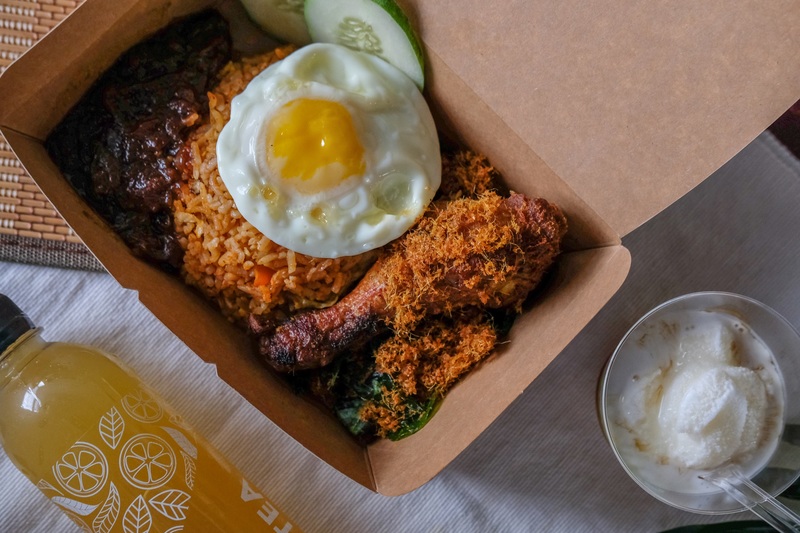 What truly is to savour is the exploration Santan makes in efforts to celebrate the many ASEAN flavours, alongside a revolutionary fast food concept.
Not only are staple favourites of the region such as Indonesia's Gado-Gado available, Garlic Rice from the Philippines, Thai-inspired Fried Chicken with Nam Prik Mayo, and more are available on this diverse menu.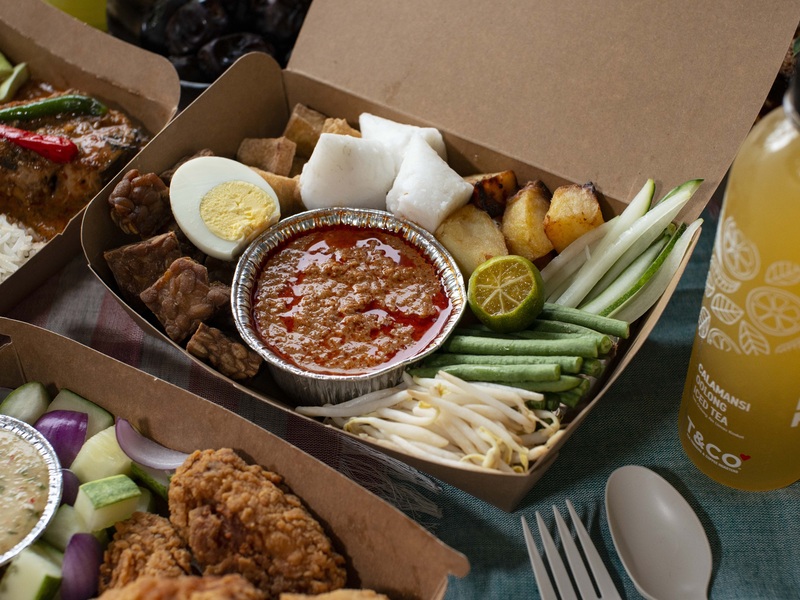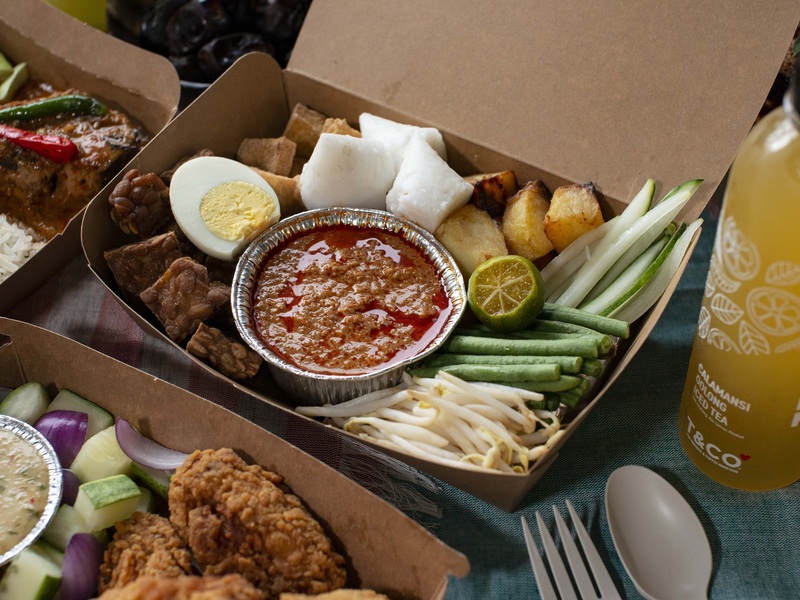 Local delights are also beautifully presented in the bite-sized form of the Nipah Palm Coco Frappe signature dessert, and the highly addictive Sweet Potato Crackers.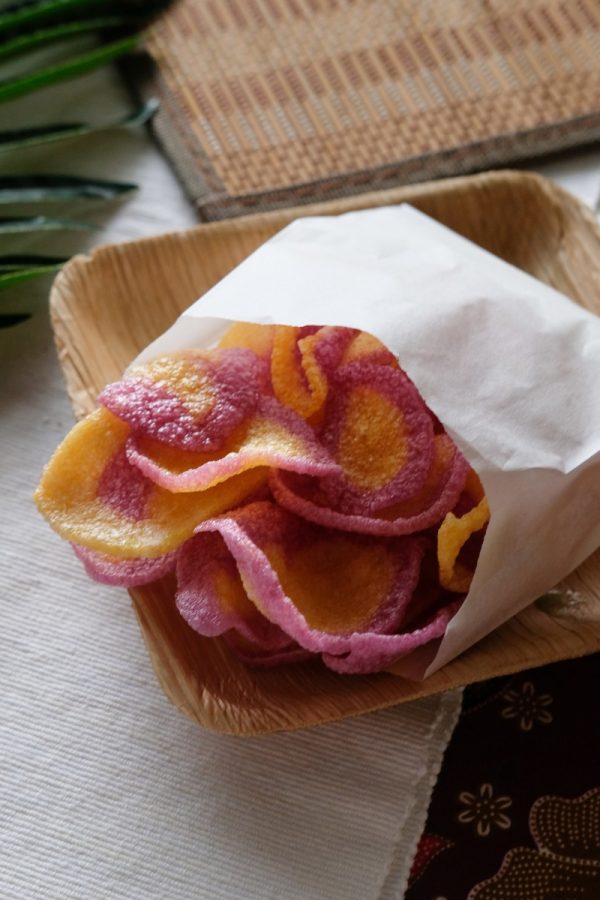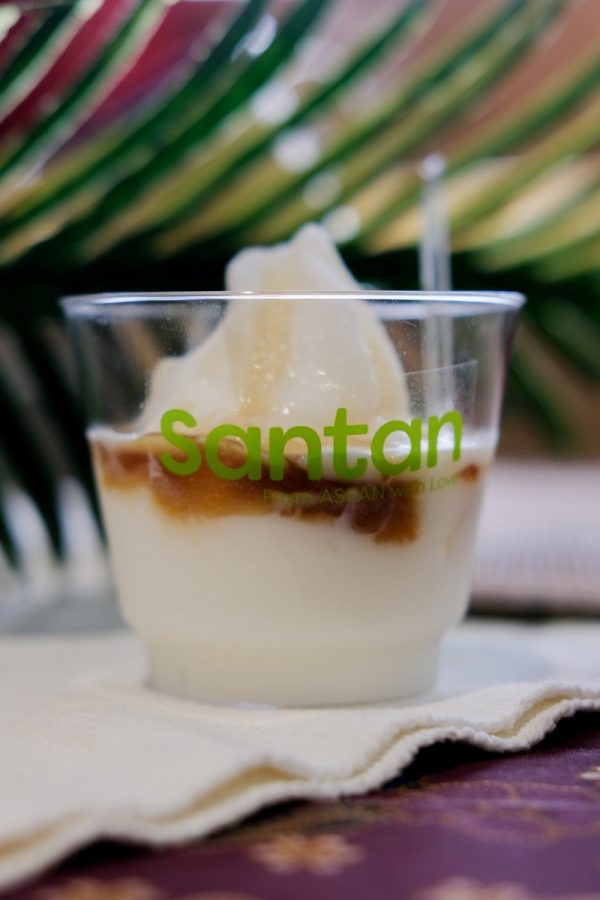 Fast food lovers will appreciate the convenient, compact and ready-to-go servings, as well as the fun and extremely affordable portions. For example, a meal deal at Santan can entail ordering a main for only RM12, with an RM3 add-on for an iced tea. Santan Value Meals also offer super savers such as getting a bundle deal for two to six diners from RM32 to RM84 (including desserts or snacks, and drinks).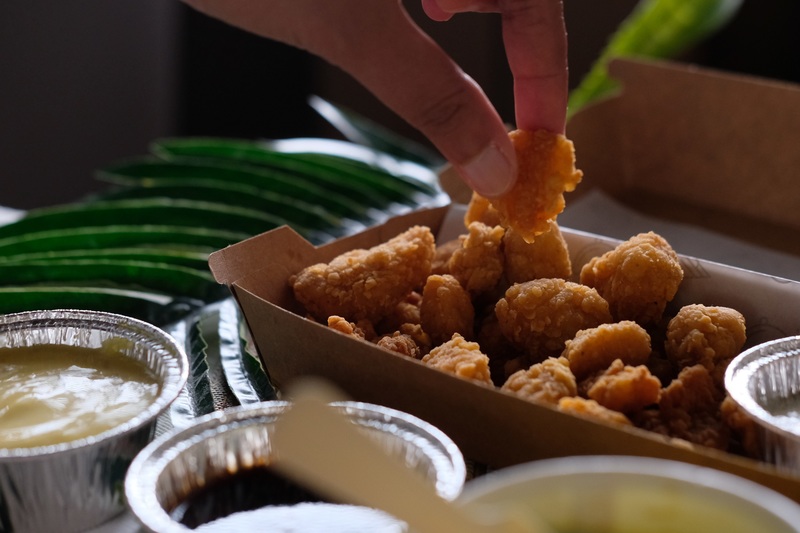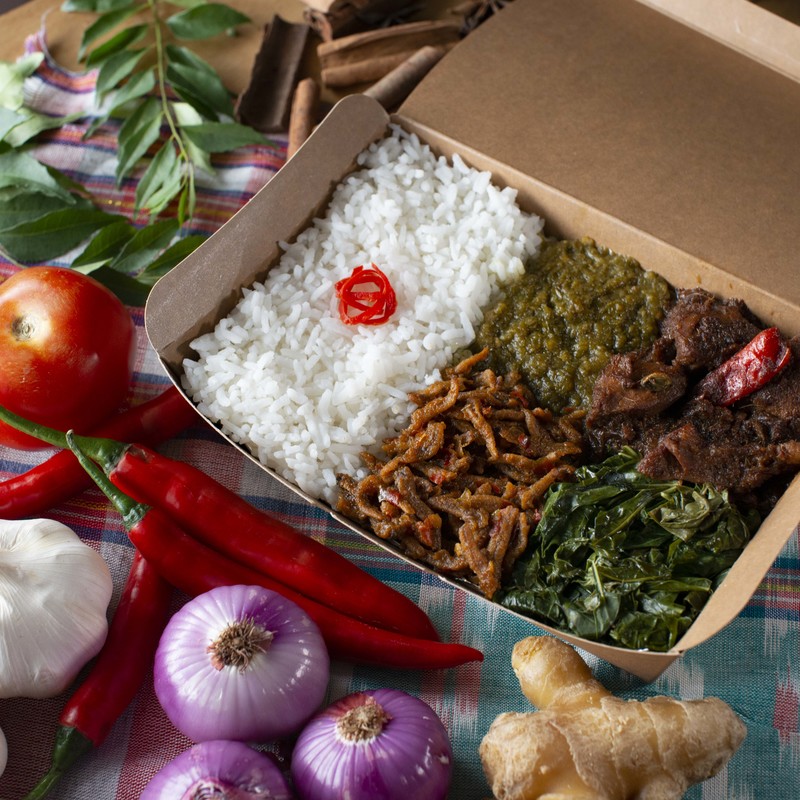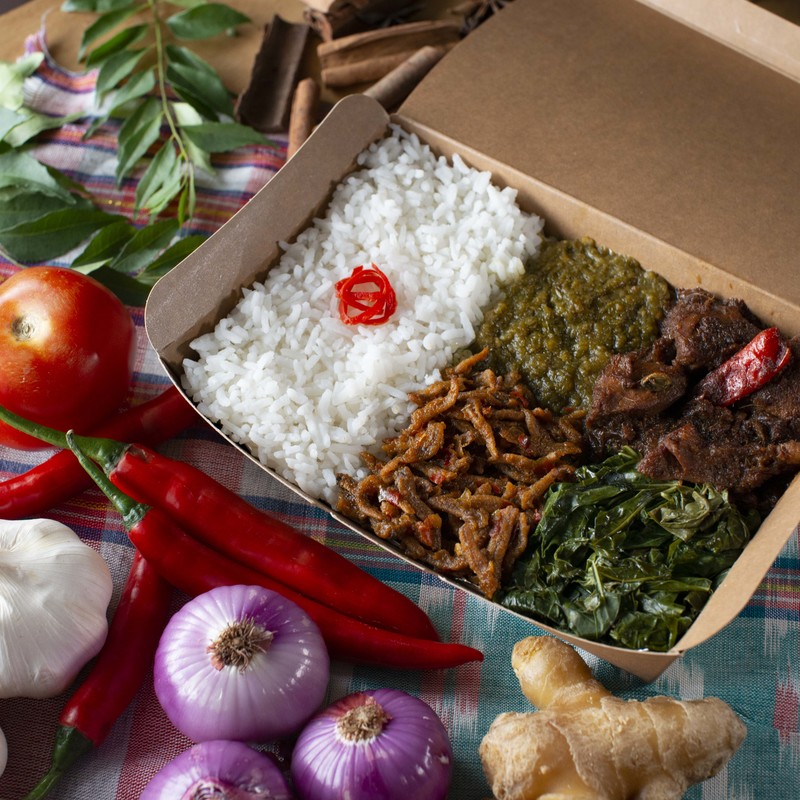 As most of the menu are familiar items to Southeast Asia, ingredients for both food and beverage are locally and sustainably sourced, with local budding F&B entrepreneurs sought out and supported under the banner of Santan restaurants.
Challenging and breaking through the competitive F&B landscape of Malaysia, Santan also offers a revolutionised restaurant, equipped with data and technology for next-gen customer experience. An online website eases ordering and delivery habits, while in-store digital kiosks are provided for a interactive menu experience.
If you are short on time and money for a physical trip around the region, Santan has the best part of all travels gastronomic-wise piping-hot right from their kitchen!
Do not miss out on the 30% site-wide sale happening right now on all orders made exclusively on santan.com.my! Special code and conditions below.
Promo code: SANTAN30
Minimum spend RM 35
Valid for dine-in, takeaway and delivery
Location and Details
Address: F-051, First Floor, Centre Court, Mid Valley Megamall, Lingkaran Syed Putra, Mid Valley City, 58000 Kuala Lumpur
Hours: 10am – 10pm
Website: https://www.santan.com.my/
Coming soon: Santan at Sunway Pyramid Mall