Rock Bottom, Bangsar: Restaurant review
If there was an award for 'most surprisingly impressive food in Kuala Lumpur', Rock Bottom's new outlet on Jalan Telawi would be a serious contender. I, for one, have been stunned on many occasions by the quality of food coming out of places that you wouldn't really expect to have culinary offerings. This new venue – fundamentally a music bar – is one of those places.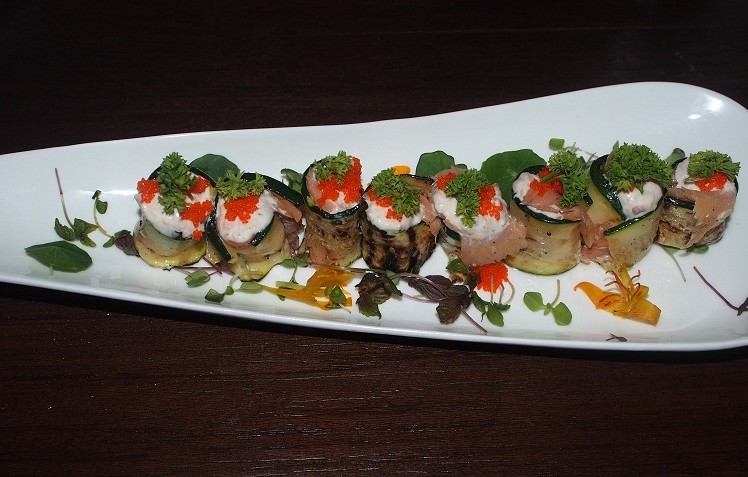 Rock Bottom is even housed in a double shoplot space on Jalan Telawi 3, the former home of Absolute Chemistry – and so it's fair to say that the building is definitely home to the souls of rowdy days past, not a culinary heritage spot. Yet, despite a big open pub layout with wooden panel décor and beer barrels adorning every surface, plus plenty of big screens to show the sport, the bar manages to keep a higher tone.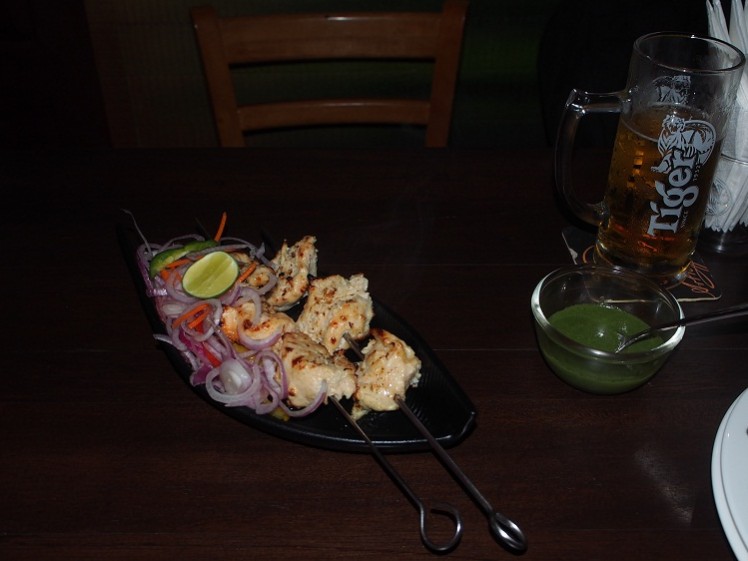 As we arrive, I look around the room; its full of locals coming for a post-work beer and a snack, and to watch the live music that features every day on stage. After a few beers while we watched a couple of guys playing pool, we sat down to our meal. The chicken skewers arrived first with nicely seasoned onions and a sweet yet tangy bite to the meat.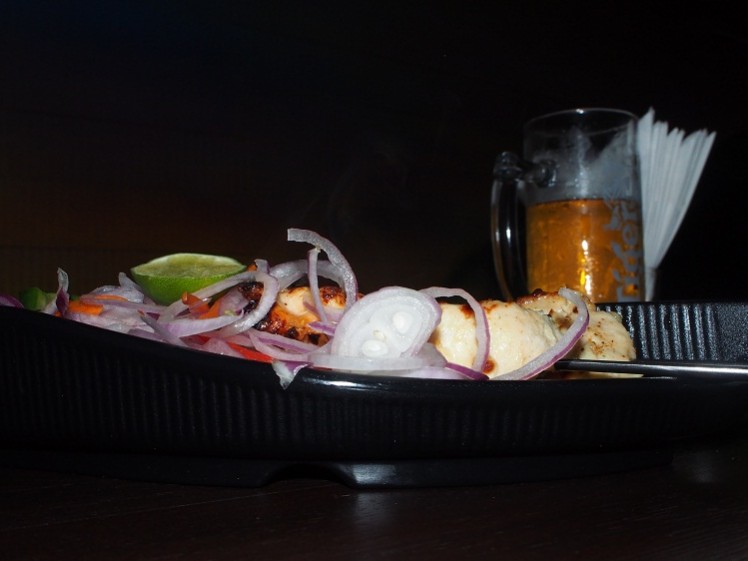 The music level in the bar increased a notch as the band took their positions on stage. To match the higher volume level, the richness of aroma increased a notch as the mushroom soup arrived at our table. It was garlicky and rich and utterly delicious; the sort of soup that wouldn't be out of place in a high-end French bistro.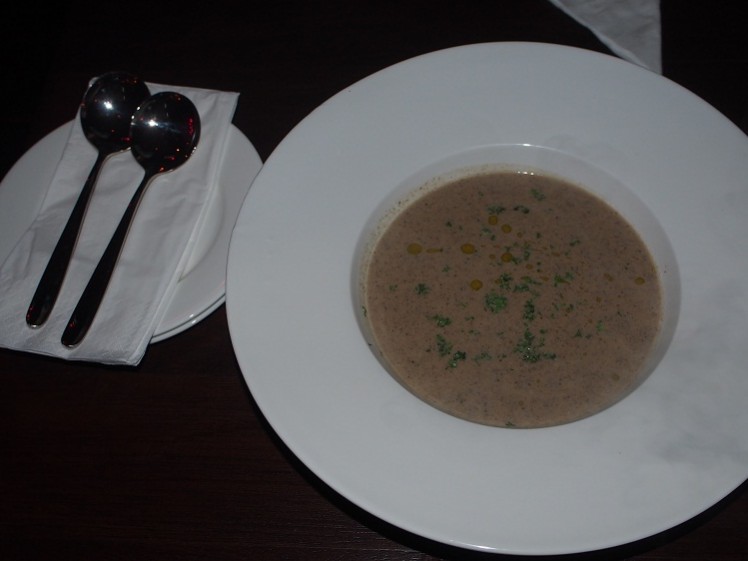 The prawn curry, next to arrive at our table, had a depth of flavour you almost never get to enjoy outside of India, so it was a very pleasant surprise to see really authentic cuisine in Bangsar.
Indian cooking is so flavoursome and packed with spice that, even after a few weeks in the country (like I had in November and December last year), you forget that you need meat to get a satisfying level of taste out of a meal. Here, though, the inclusion of huge meaty prawns added an extra dimension to the already hearty and tasty dish.
As if that wasn't enough to get the tastebuds tingling, the mutton bryani featured beautifully tender meat and heavily spiced rice which complemented the beers well.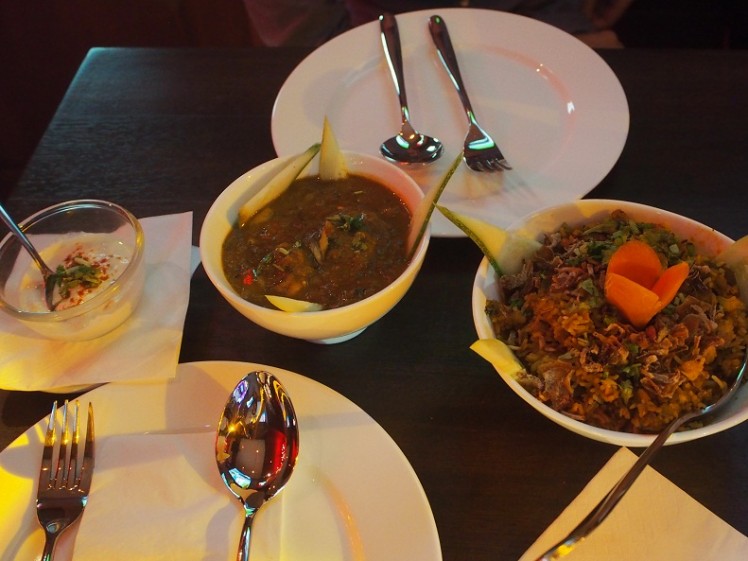 During the fish course, the seabass was beautifully cooked with a nicely charred, crispy skin. The dish had the kind of heat retention – heat running throughout the creamy white flesh without being dry – that demonstrates a very well-cooked piece of fish. It was meaty, salty, and clearly fresh.
The dish came served with potatoes, spinach and, a creamy balsamic dressing-style sauce; its sharp sweetness worked beautifully with the fish.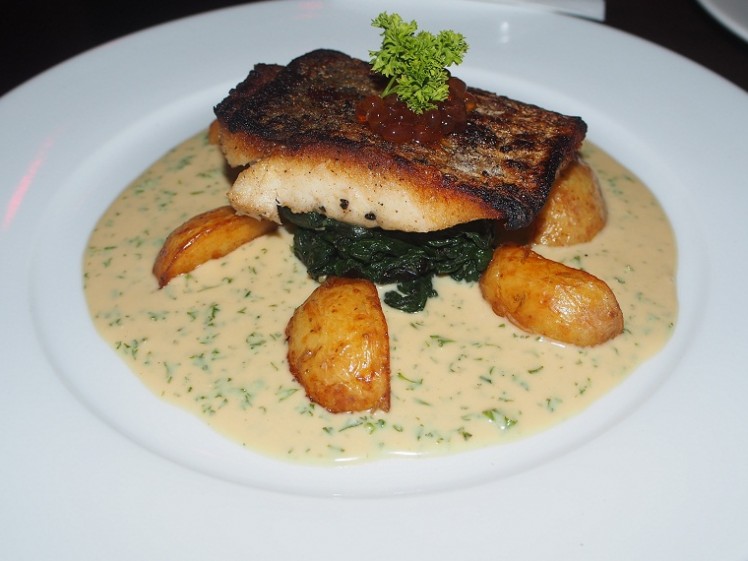 Our attentive waiter tried his best to convince us to order dessert but we were unable to eat another bite. However, we couldn't say no when he brought us two shots of rice wine.
In Sarawak, this traditional liquor is called tuak and it features in the annual Gawai Dayak festival, which celebrates the annual harvest. It definitely seemed a relevant drink to have; our trip to Rock Bottom had certainly been a bountiful one.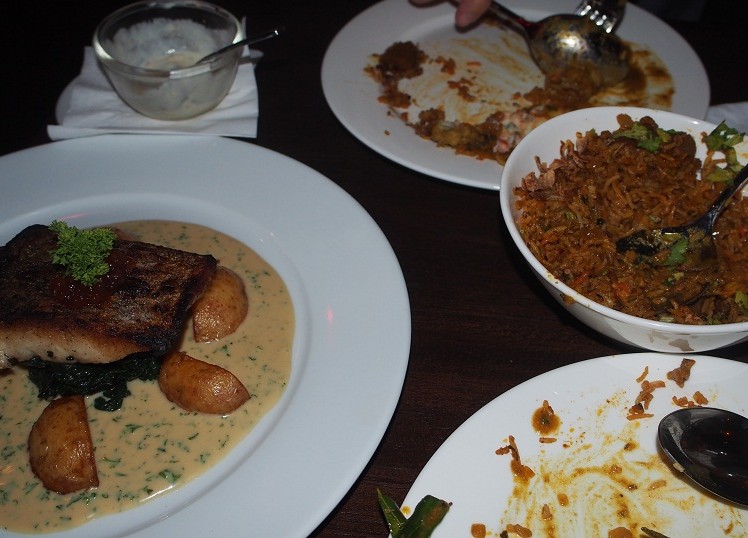 After succumbing to temptation, we picked another drink from the extensive spirits list (which includes margaritas, daquiris and single malt whiskies). With our glasses in hand, we moved a little closer to the centre of the room to take in the band for the evening, as they thrashed through some 90s rock and roll.
After all, this place is called Rock Bottom – but I feel it's already on its way to the top.