Surisit Thai Kopitiam at Taman Tun Dr Ismail: Restaurant review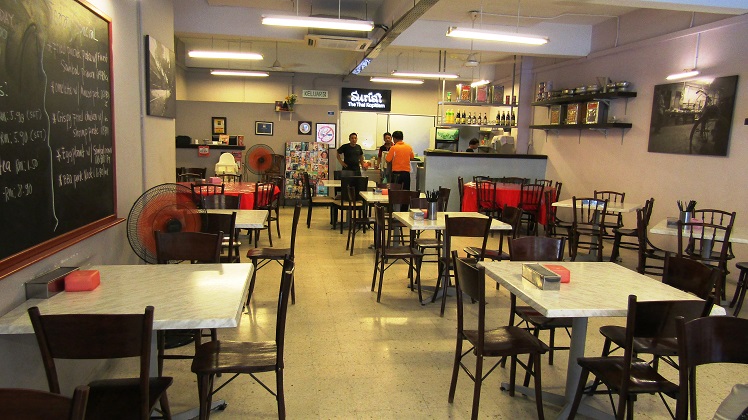 'Kopitiam' means 'economical coffee shop' in Bahasa Malaysia, and Surisit positions itself as such.
The restaurant is furnished like a 1960's coffee shop and it is spick-and-span. The menu consists of a total of 44 dishes occupying tastefully designed pages. The dishes are ordered by the type of food with the names of the dishes in Thai, but there are explanatory notes in English.
While pork dishes are uncommon in Thai restaurants, there are four here: crispy fried pork with shrimp paste, fried kaffir leaves and chillies; minced pork with Thai basil; petai fried rice in shrimp paste with pork; yellow curry pork with Thai basil leaves.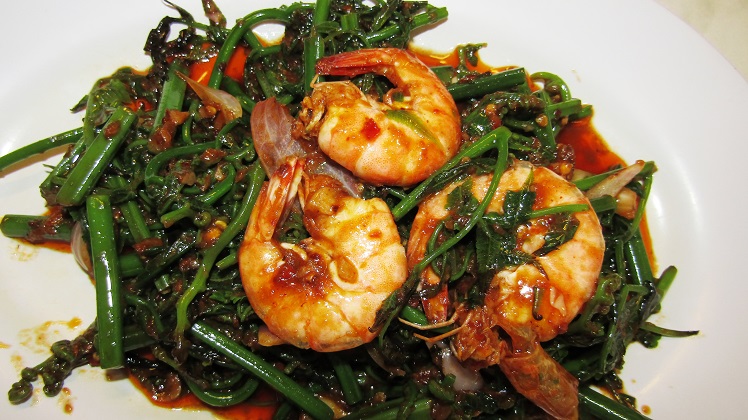 I ordered Yam phak kut kung, which is a pucuk paku salad with prawns (RM 19.90).This dish has the sharp bite from the bird's eye chili, one of the  heavyweights on the Scoville scale of pungency. Called  diplazium esculentum in Latin, pucuk paku is a fern that actually contains mild toxins. So, time for more Latin: caveat emptor – 'let the buyer beware'.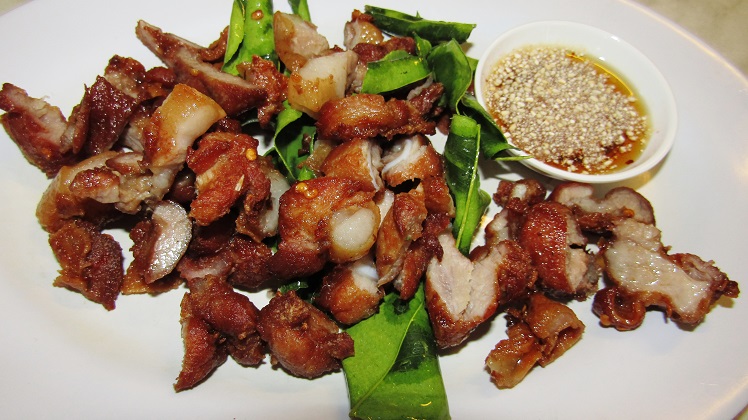 Moo thod kapi, crispy fried pork with shrimp paste, fried kaffir leaves and chillies (RM20.90), is served with a lemon sauce dip containing grounded nuts. The pork pieces come close to crackling splendour and dipping them in the lemon sauce gives them a rich finish. This pork dish is best enjoyed with rice.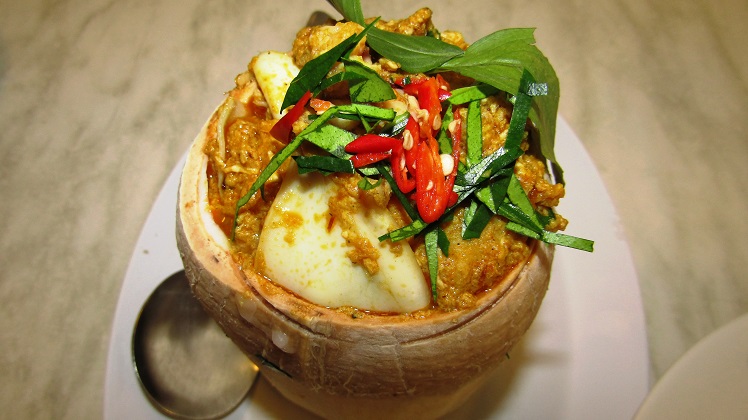 Asthetically pleasing upon arrival, Hohmuk maphraw is mixed seafood otak-otak served in a coconut (RM21.90). One mouthful reveals it is also a palate-pleaser.
Amidst the enjoyable tongue-tickling tastes of the spices, the aroma of lemon grass is strong, and the fresh prawns and squids are an added delight.  This is a must-eat dish!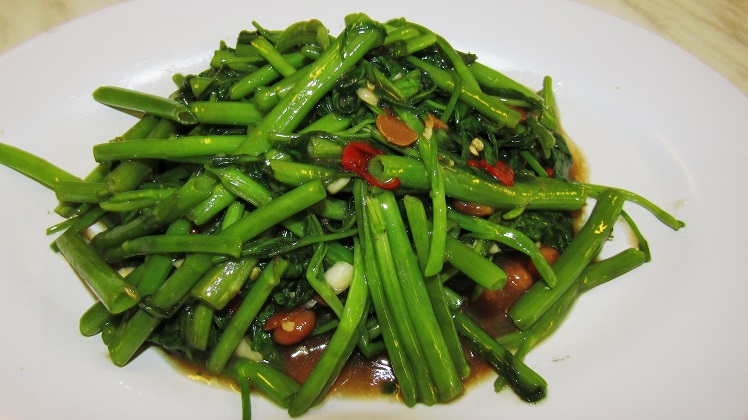 Pak boong fai daeng, featuring fried water spinach with taucheo and chillies, (RM14.90) is a mild dish and a nice change.  The taucheo or salted soybean is too weak to impart any memorable flavour to the water spinach, resulting in the taste of the dish being dominated by the chili.
For a quick meal at cheap prices, Surisit is a suitable choice if you pick the right dishes. Service from the Thai staff is attentive.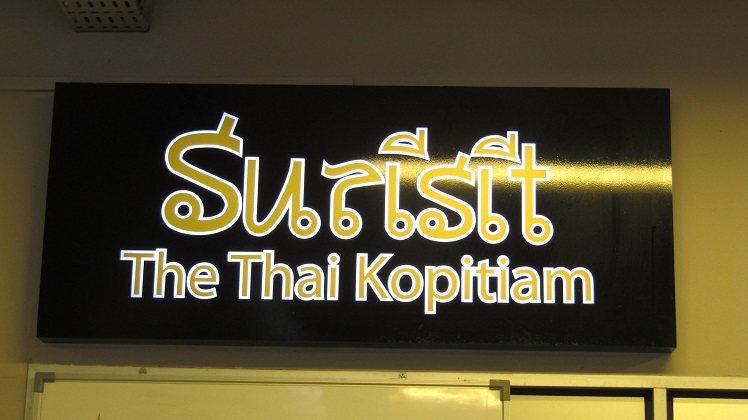 Location & Details
Surisit, The Thai Kopitiam
No. 17, Lorong Rahim Kijal 13
Taman Tun Dr. Ismail
Kuala Lumpur
Tel: +603-7710 0173
Opening hours: Wednesday – Monday 11:30 am to 3pm, 6 pm to 10 pm