Rémy Cointreau Celebrates the Mid-Autumn Festival with a Limited Edition Mooncake Gift Set
During this Mid-Autumn festival, Rémy Cointreau invites all to celebrate the season of togetherness with the launch of their limited edition mooncake gift set. We love the creativity behind this beautifully imagined and highly useful presentation!
A traditional Chinese culture, the Mid-Autumn festival is of course a season of familial ties and thanksgiving, reuniting with loved ones, as well as strengthening of bonds while enjoying seasonal gifts such as mooncakes and lanterns.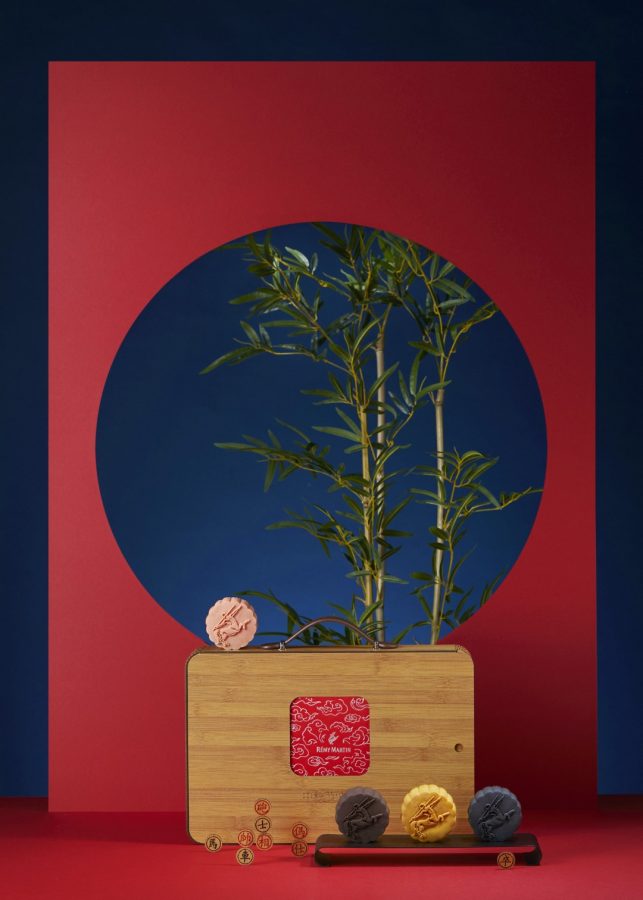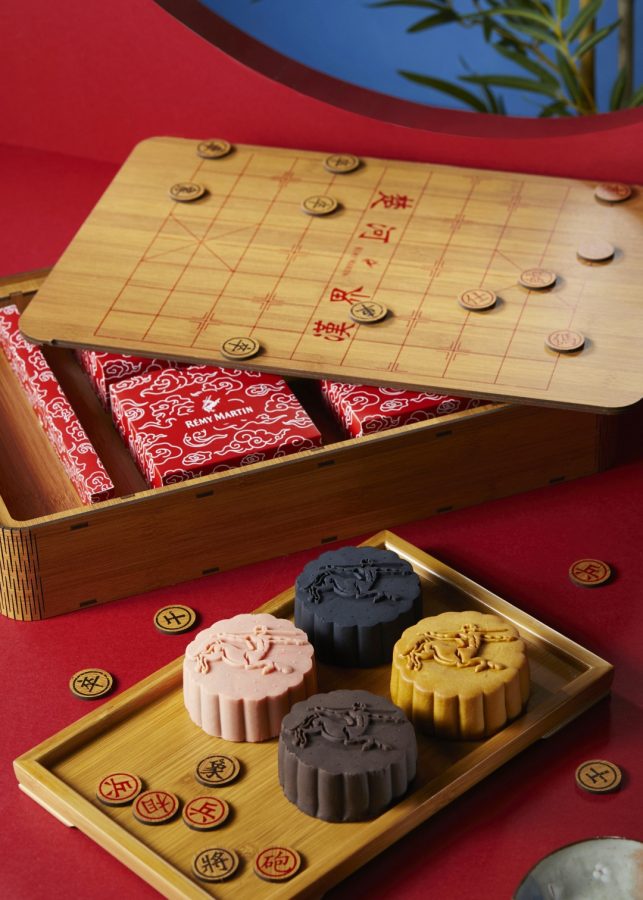 In commemorating this auspicious season of togetherness, Rémy Cointreau presents a limited-edition seasonal mooncake gift set that aims to bring families together in feast and fun. The set comes with four unique mooncake flavours; Lava Chocolate, Red Bean with Mochi, Charcoal White Lotus with Crushed Yolk, and Classic Jade Pandan with Single Yolk & Custard; as well as an exclusive, beautiful wooden Chinese chess board and game pieces. The gift set was designed to bond family and friends in camaraderie while enjoying a tipple from Rémy Cointreau's impressive portfolio.
From August 15 to September 10, get this complimentary limited limited-edition special mooncake gift set when you purchase any of Rémy Cointreau's bundle sets featuring their range of outstanding Cognacs and Islay Single Malt Scotch whiskies (photos below). Time is running out, so grab yours while you still can!
Available sets:
Rémy Martin XO 350ml x 3 bottles (RM1,418) + ONE complimentary mooncake set
Rémy Martin VSOP x 4 bottles (RM1,218) + ONE complimentary mooncake set
Bruichladdich Classic Laddie x 3 bottles (RM977) + ONE complimentary mooncake set
Port Charlotte 10 x 2 bottles (RM745) + ONE complimentary mooncake set
Octomore 12.1 x 1 bottle (RM756) + ONE complimentary mooncake set
Bruichladdich Black Art x 1 bottle (RM3,150) + TWO complimentary mooncake sets
The mooncake gift sets and Mid-Autumn packages will be available at selected wholesalers :
Klang Valley
Albert Wines and Spirits Sdn Bhd – 03 62763993
CSS Food & Beverages Sdn Bhd – 016 332 6626
Tong Woh Enterprise Sdn Bhd – 03 56319188
Zeyeble Sdn Bhd – 012 930 5058
In Vino Veritas Sdn Bhd – 012 235 2076
HRZ Beverage Sdn Bhd – 03-6263 3200
Yumm Seng Marketing Sdn Bhd – 012 806 9939
Vertical Wines & Spirits Sdn Bhd – 017 607 1807
Eng Hoe Liquor Dealer- 012 375 8777
Seong Hee Trading Sdn Bhd – 012 683 7941
Muihua Sdn Bhd – 012 789 8486
Melaka & Johor
Classic Wine Trade (M) Sdn Bhd – 06-2868600
Giant Step Wine & Spirits Sdn Bhd – 010 940823
Meng Hwa Enterprise (Batu Pahat & Kluang) – 012 782 8992
Meng Hwa Enterprise (Johor Bahru) – 016 553 8992
Chua Song Seng Sdn Bhd – 016 332 6771
HOH Wine & Spirits Sdn Bhd – 016 791 4111
MGFB Trading Sdn Bhd – 019 777 7821
DY Marketing Enterprise – 016 737 3636
Ipoh & Penang
Joo Huat Wines & Spirit – 016 454 5005
Global Vin (M) Sdn Bhd – 017 877 1799
Num Song Sdn Bhd – 012 501 336