Ramadan Bazaar at Big Apple Restaurant, Berjaya Times Square Hotel: Preview
This article is brought to you in part by Berjaya Times Square Hotel.
Ramadan is just around the corner and what everyone looks forward to during this holy month are the Ramadan bazaars that pop up in nearly every other neighbourhood around the country. These food markets are a cacophony of sights and smells from a myriad of local delicacies and delights from satay to ais kacang, kuih-muih, kambing golek, and more. The only downside to visiting a Ramadan bazaar is that you will inevitably head home smelling like charcoal smoke and oil from all that on-site cooking.
Fortunately, Berjaya Times Square Hotel is offering the experience of a full Ramadan Bazaar sans the smoky air and crowded lanes. For their 2017 Ramadan buffet, BTS is going for a bazaar-themed feast featuring over 200 authentic local dishes – that's more options than your regular bazaar.
For the month of Ramadan, Big Apple Restaurant will be transformed into a bazaar, with a myriad of dishes, live music, and plenty of stalls serving up delicious Malaysian favourites.We had the chance to sample the Ramadan Buffet in all its glory, and it was every bit as satisfying as the real thing.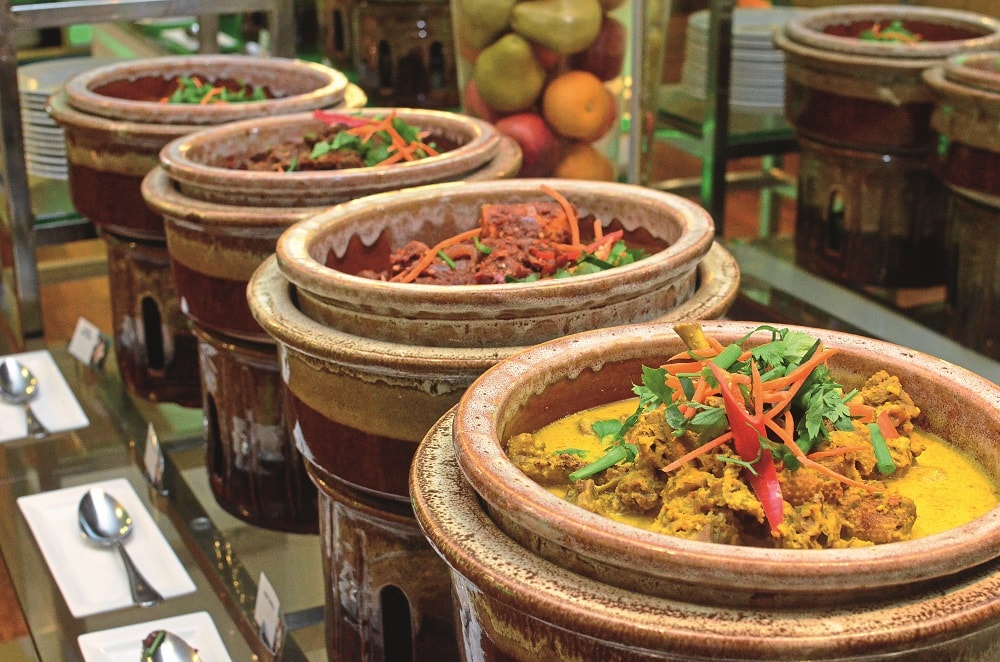 To tackle the veritable mountain of food, I decided to make my way across the buffet one station at a time. First up was the appetiser station with more than 20 types of salads and small eats ranging from local favourites like kerabu pucuk paku to Middle-eastern offerings (hummus, baba ganoush, tabbouleh) and international starters (semi-dried tomato with mozzarella and basil corn relish). Not wanting to miss out, I piled on a mosaic of flavourful salads onto my plate to start with.
For the main course, the buffet featured the usual favourites like itik salai, daging dendeng, black pepper chicken, and plenty more. The kambing masak merah and lamb masala were particularly noteworthy. Both the lamb dishes were packed with flavour – a slight tomato tang in the masak merah and a creamy spice from the masala – and the meat itself was immaculately tender.
Next up, I venture towards the grill stations. Two things I usually look forward to the most at a Ramadan bazaar are otak-otak and satay, so obviously that's what I had to taste here. The otak-otak were brought in from Johor and cooked on-site on a charcoal grill. These were absolutely delicious and I could have easily devoured several of them if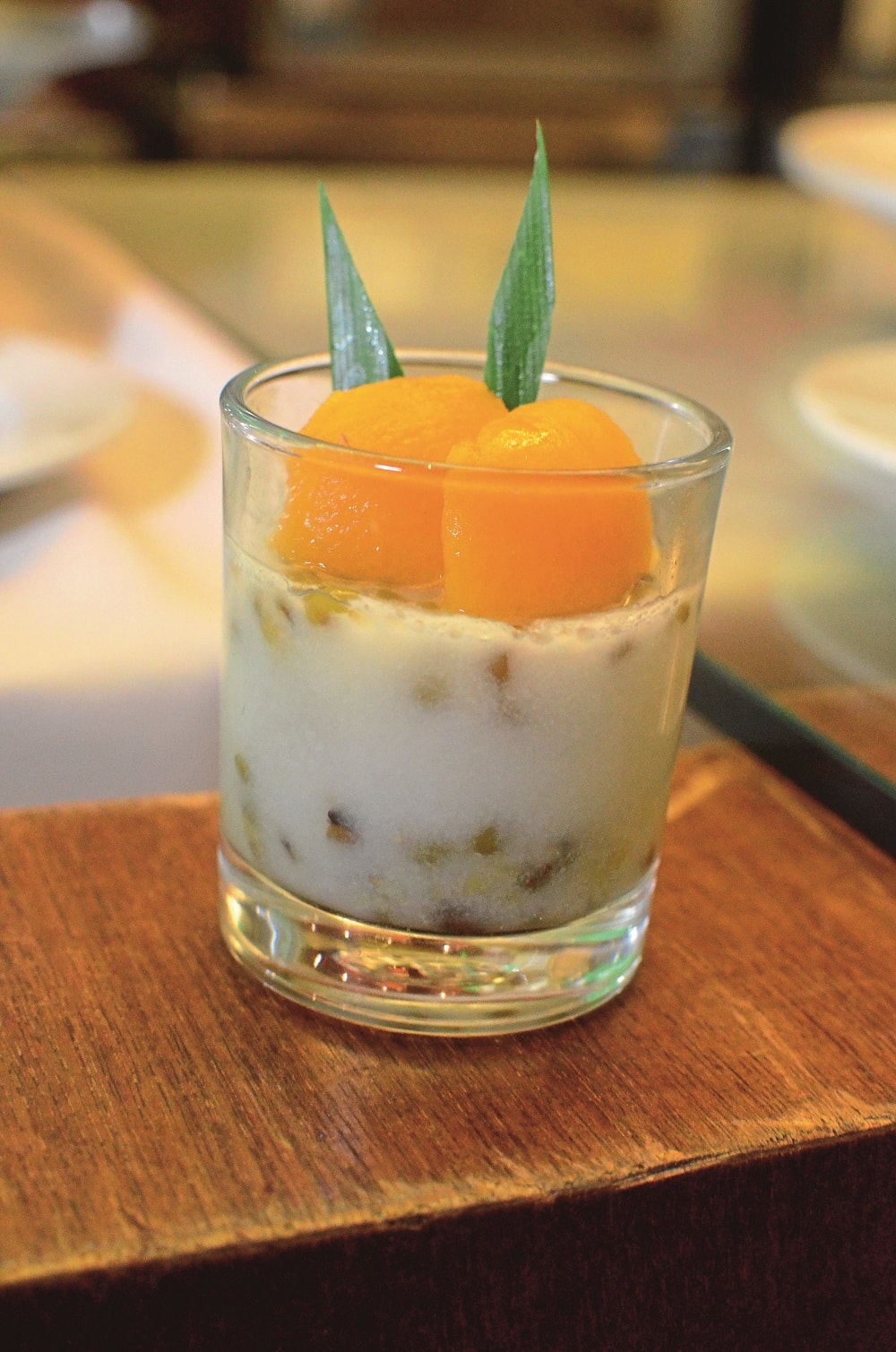 I hadn't already eaten so much. Since I was beginning to get quite full, I decided to skip the very tempting durian pancakes and waffles, ais kacang, grilled lamb, and lemak with rendang.
For desserts, they had everything you can think of from pandan cakes to red velvet cakes, bubur cha cha, brownies, panna cotta, agar-agar, financiers, bread and butter puddings, and a selection of traditional Malay kuihs.
Details
Address: Big Apple Restaurant, Level 14, Berjaya Times Square Hotel, 1 Jalan Imbi, 55100 Kuala Lumpur
Hours: Ramadan Buffet (29th May to 22nd June,6.30pm to 10.30pm)
29th May to 4th June & 19th June to 22nd June: RM128 nett (adult) and RM58 nett (child)
5th June to 18th June: RM138 nett (adult) and RM68 nett (child)
Early bird prices: RM100 nett (adult) and RM50 nett (child)
Tel: +603. 2117 8000