National Day Nummies at Sunway's The Resort Café
Pull out the patriotism and celebrate the upcoming Merdaka in the most Malaysian way: with eating!
Sunway Resort Hotel & Spa invites all to The Resort Café for a National Day gastronomic treat featuring the best from all 13 states of the land. If you still haven't managed to make that domestic holiday trip to see the country in all its local beauty yet, let your stomach do the travelling right at a single table.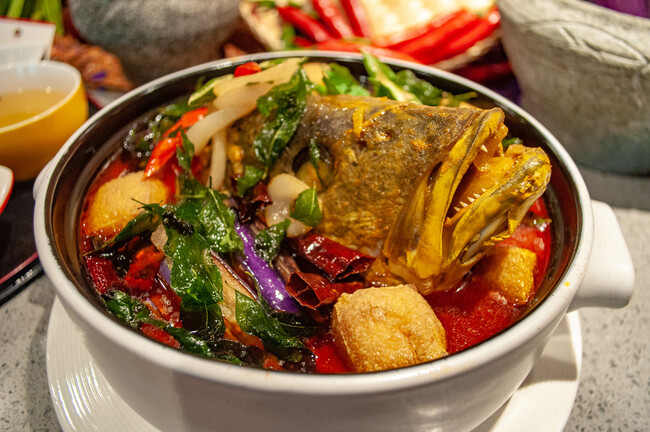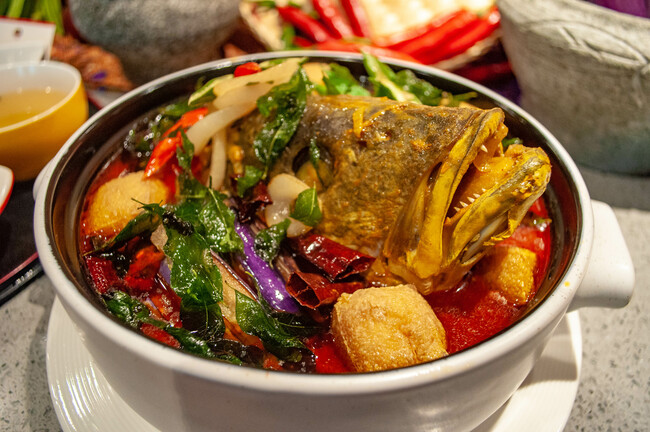 From the northern states of Perlis, Kedah, Terengganu, and Kelantan, expect delicacies such as the Pulut Ikan Kering, Cucur Udang, Nasi Kerabu and Keropok Lekor, and Ayam Percik and Kuih Akok.
The state of Penang, already famed as its own food haven, brings to you street favourites like the Lobak, Popiah, Rojak Buah, and the ever delightful Cendol.
Central states Pahang, Perak, and Selangor will reintroduce you to the kampung's best of Ikan Patin Masak Tempoyak, Rendang Tok with Lemang, and beloved Satay.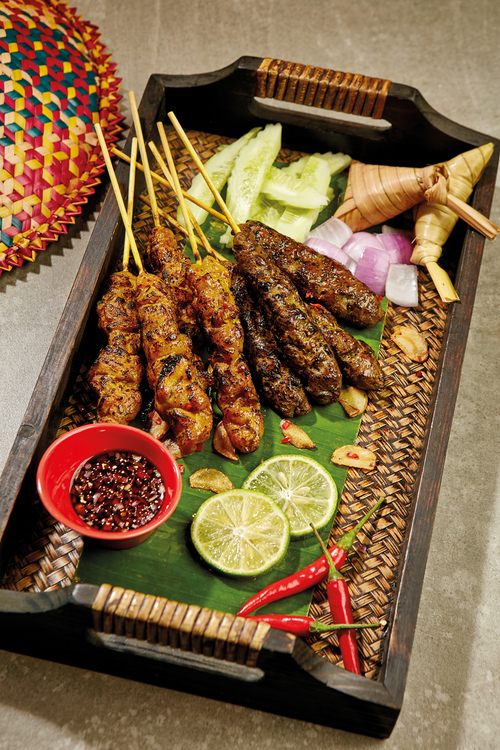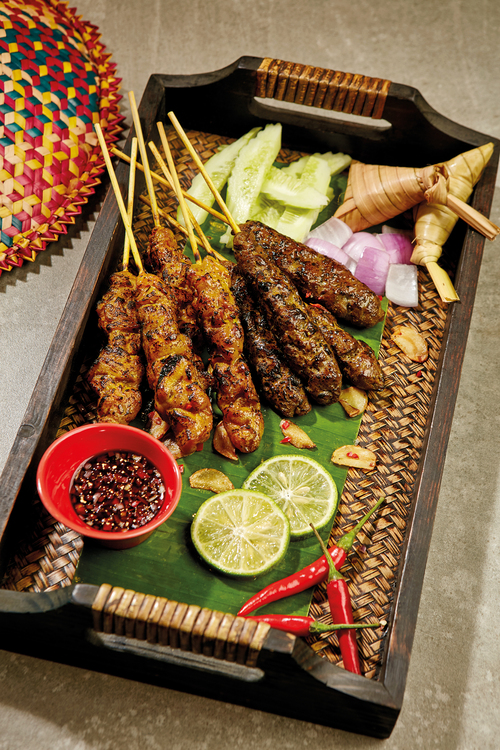 Further down the map, Negeri Sembilan and Melaka features the Itik Salai Masak Cili Api, Hakka Mee, and Peranakan specialties Kapitan Chicken, Nyonya Fish, and Nyona Kuih. The port state of Johor brings Otak-otak and Fish Head Curry.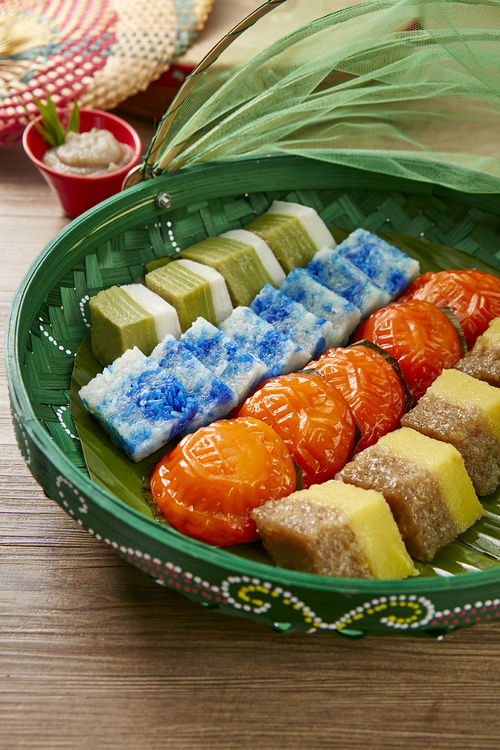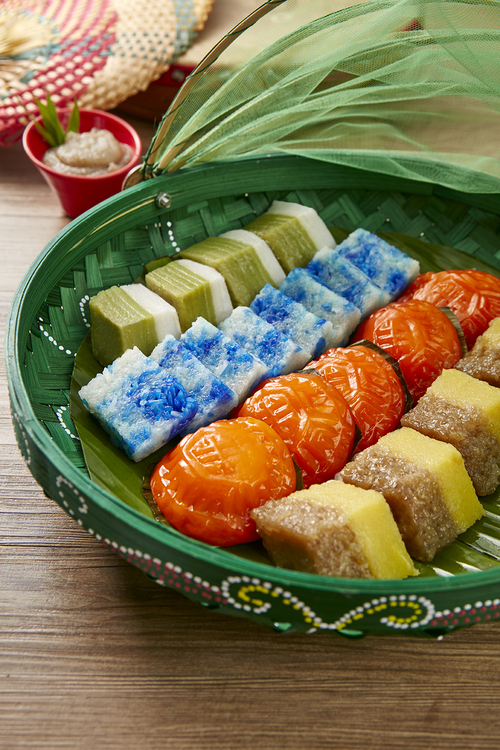 Not forgetting our Eastern cousins, Sabah and Sarawak specialties of Nasi Kuning, Kolo Mee, and the famed Layered Cake are the definite must-eats.
While many local foods are already ready to be served up in dazzling array, go above and beyond with some international delights as well! The K-Pop Spice station is serving up ever-popular Korean Fried Chicken and Pancake, while the Rise & Shine station preparing eggs just the way you like, alongside a platter of fresh pastries.
For the small eaters, treat them with the Kid's R Us station; fun finger foods like chicken nuggets, sandwiches, and churros galore! Kids above six years old also will get to enjoy a range of activities such as Tiki Tiki mask painting, Malaysian Patriotic Drawing, cupcake decoration and Lūʻau dancing.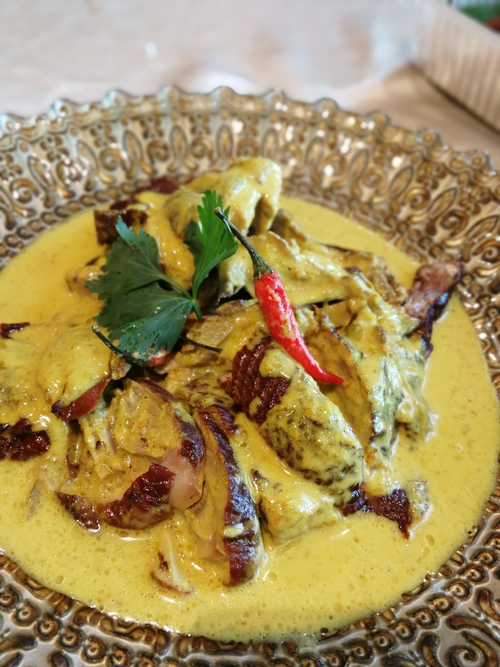 The Sunway Safe Stay programme continues to be in full effect, and your buffet dining experience will entail a personalised service with attendents bring your desired foods from station to table. The Live Action Stations are located in open-exhibition kitchens providing a-la-minute cooking to ensure piping hot, fresh food made to order. Guests are expected to complete their visit with cashless payment for a full contactless dining experience.
The National Day Dining Special is available on the eve of Merdeka (30th August, Sunday) from 11am to 3pm and is priced at RM88 nett per adult and RM48 nett per child (6 – 12 years).
For reservations and more info, please refer to the information listed below.
Location and Details
Tel: +603 7495 2000
Email: [email protected]
Website: www.sunwayhotels.com/sunway-resort/offers/united-by-food