L'Clasico Restaurant at Publika, Solaris Dutamas: Restaurant review
This review is brought to you in part by L'Clasico Restaurant.
The months-old L'Clasico Restaurant is seeking to set itself up as a relaxing, quiet hangout spot in Publika. The decor pays homage to the restaurant's moniker with posters of classic icons from Muhammad Ali to Audrey Hepburn adorning the bare brick walls and soothing coffeehouse music gently playing in the background.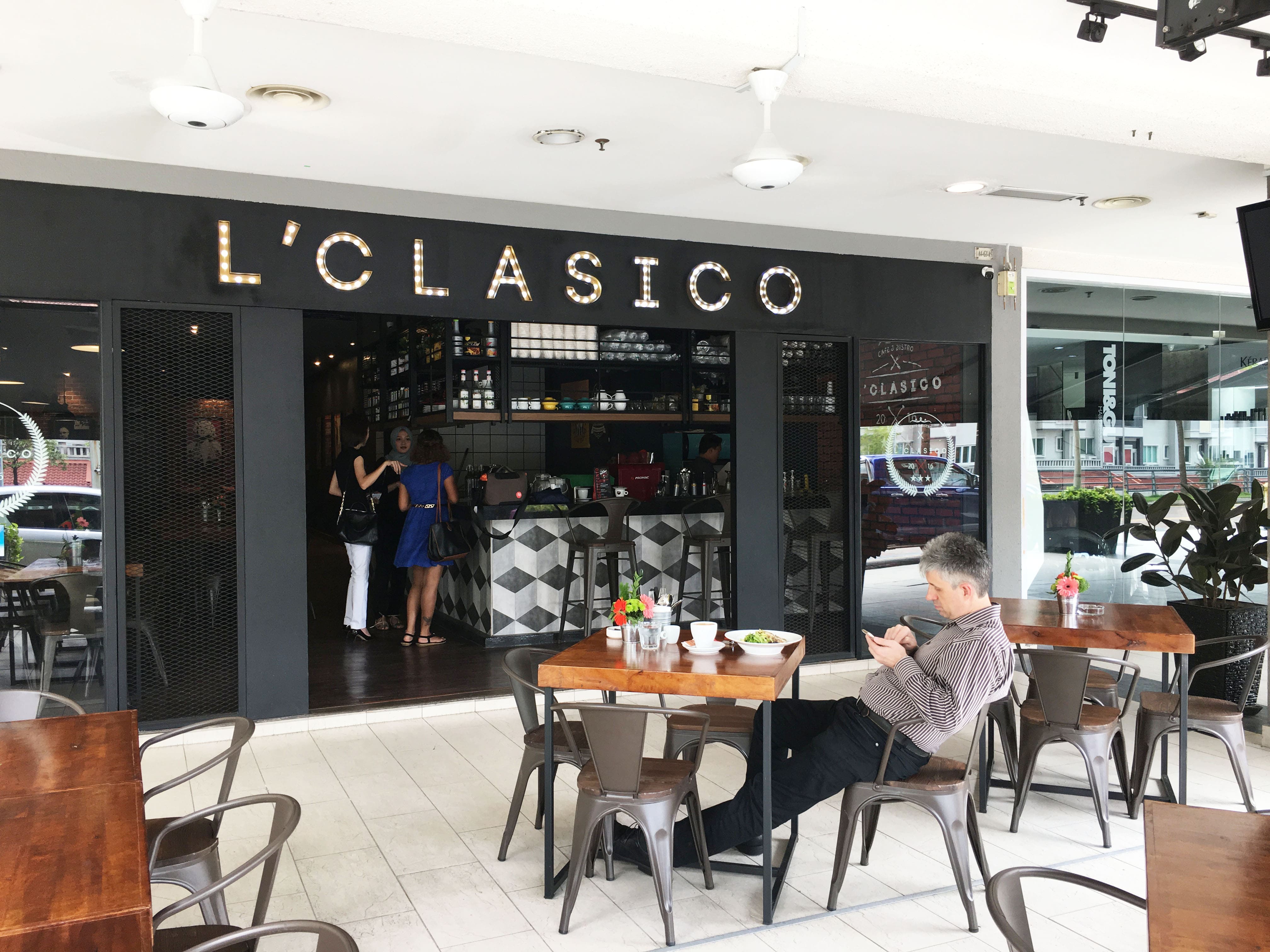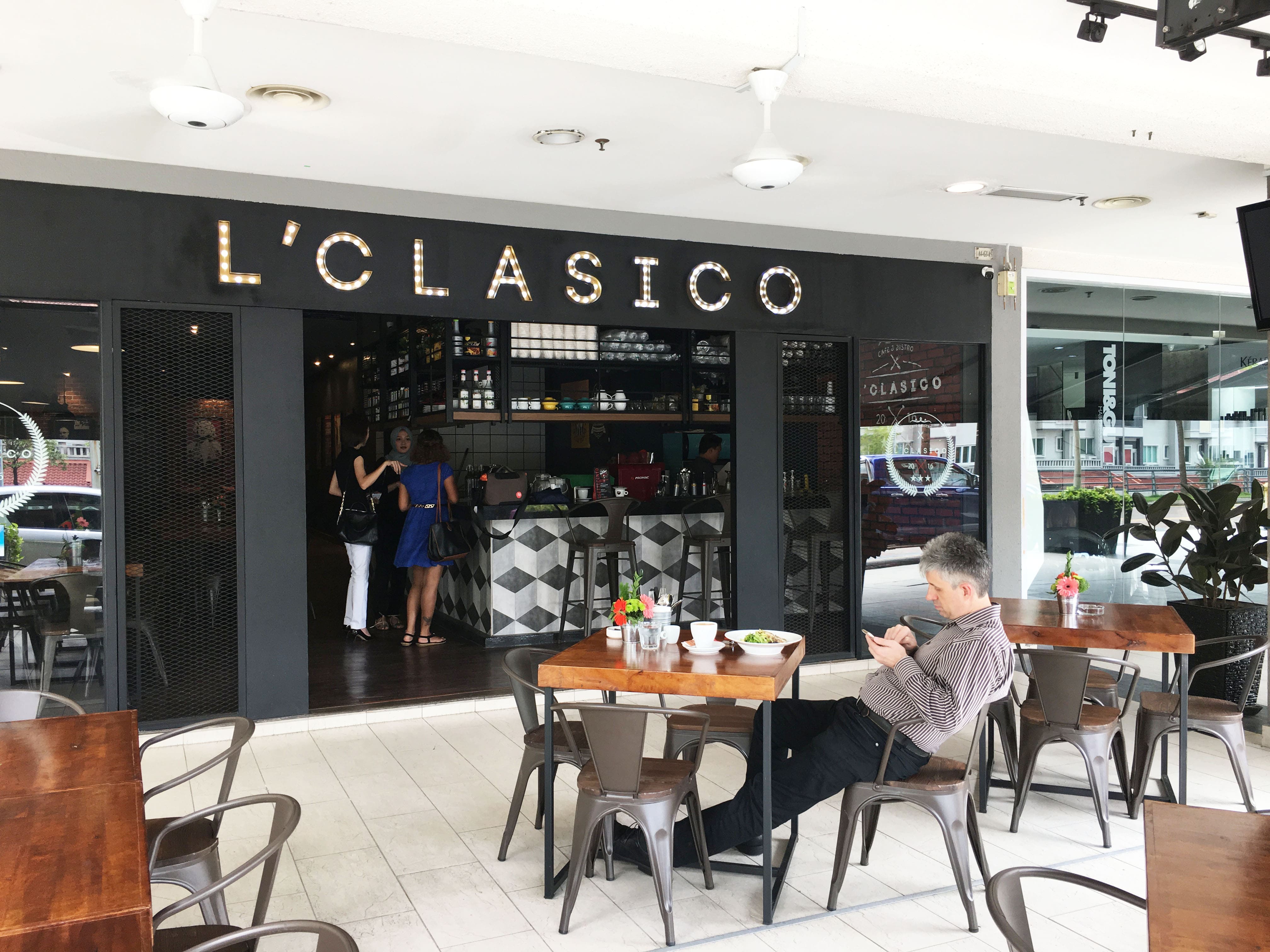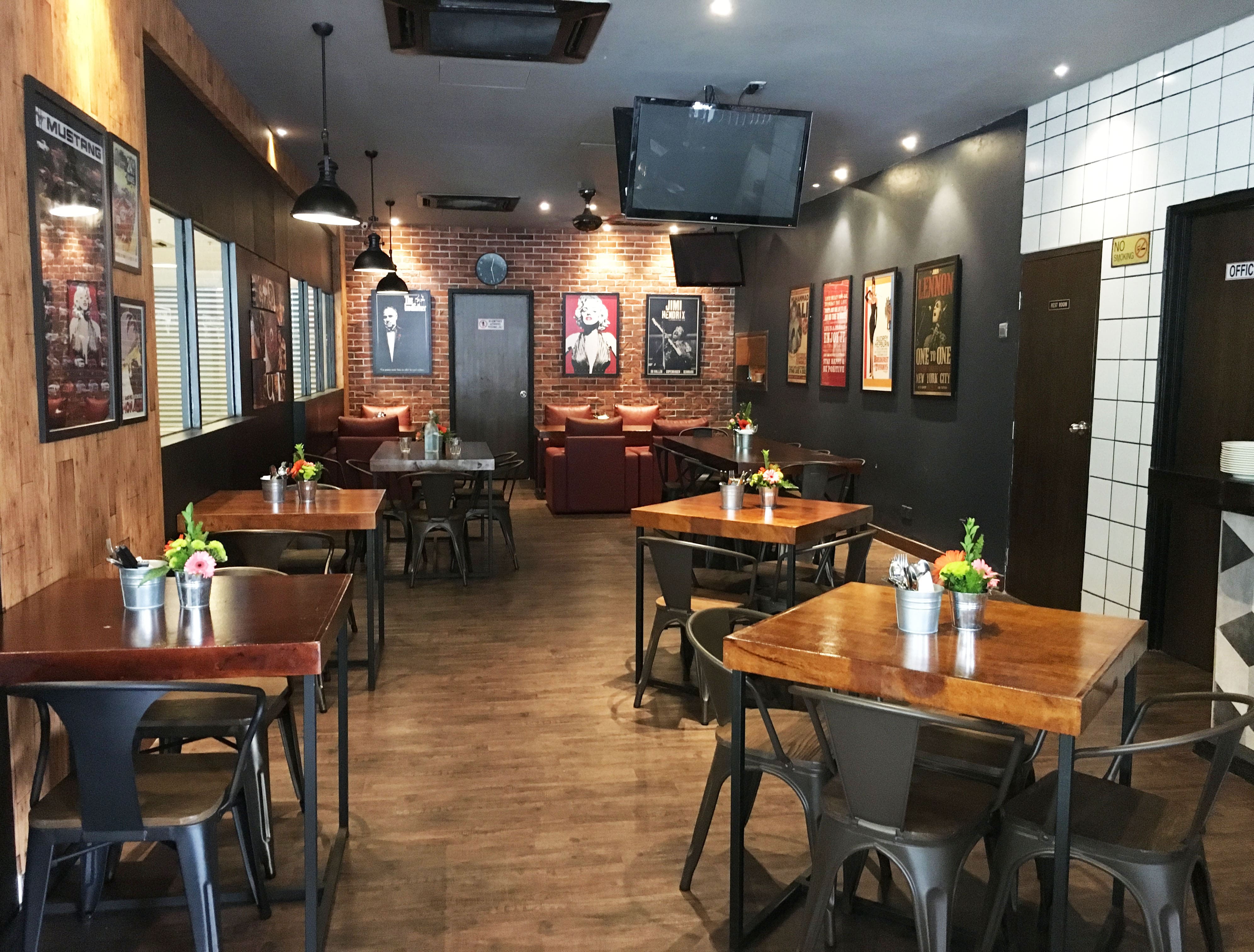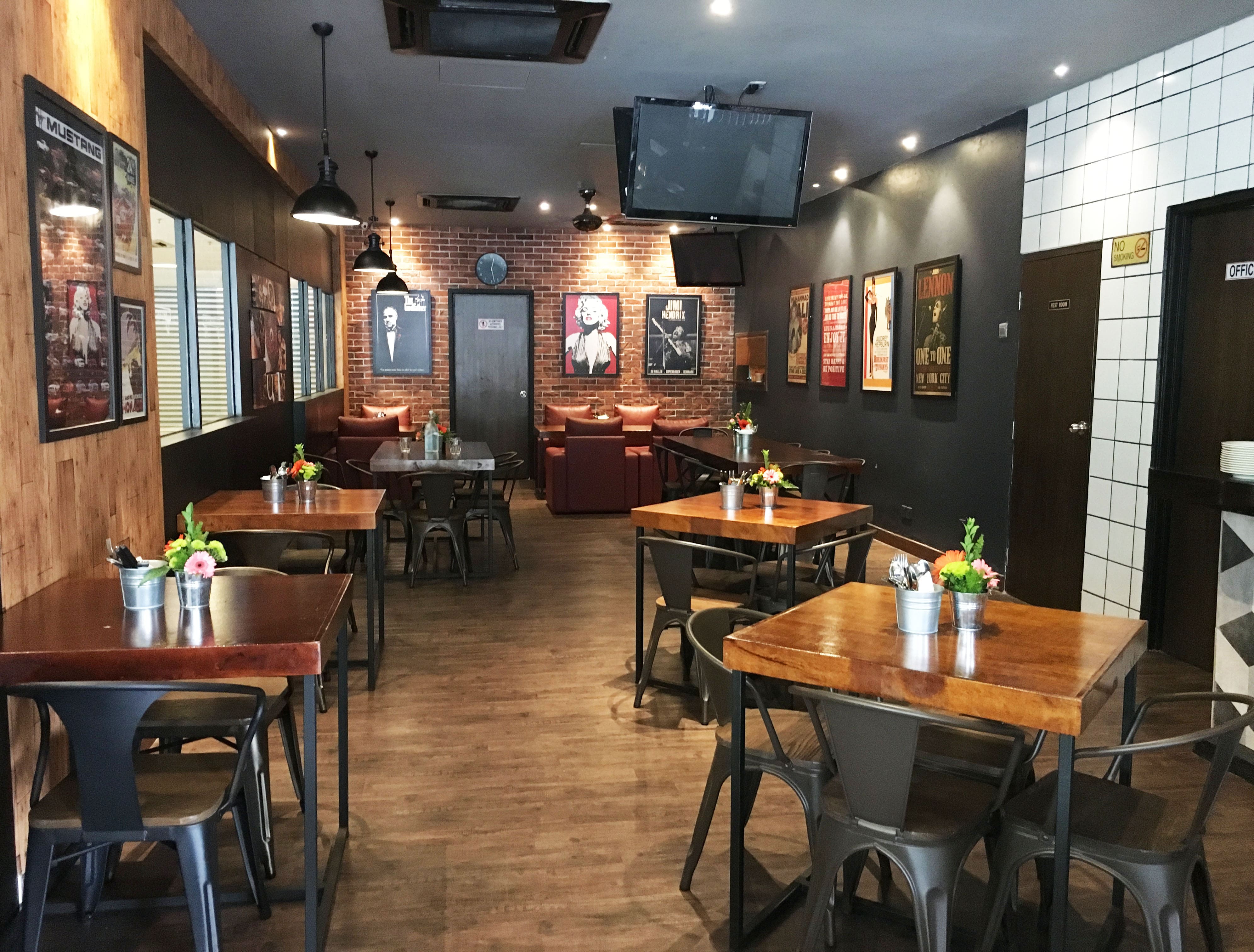 Starters
L'Clasico boasts an extensive menu with many house-made items, so there's something for everybody. For starters, pick from an array of house-made soups: pumpkin, potato and leek, chicken mushroom, seafood bisque, or wild mushroom; or if you prefer a salad, your options range from Greek to Caesar. During our visit, we slurped on the made-from-scratch Grilled Pumpkin Soup (RM12). The soup was pleasantly toasty and the sourdough bread with garlic butter proved perfect for dunking.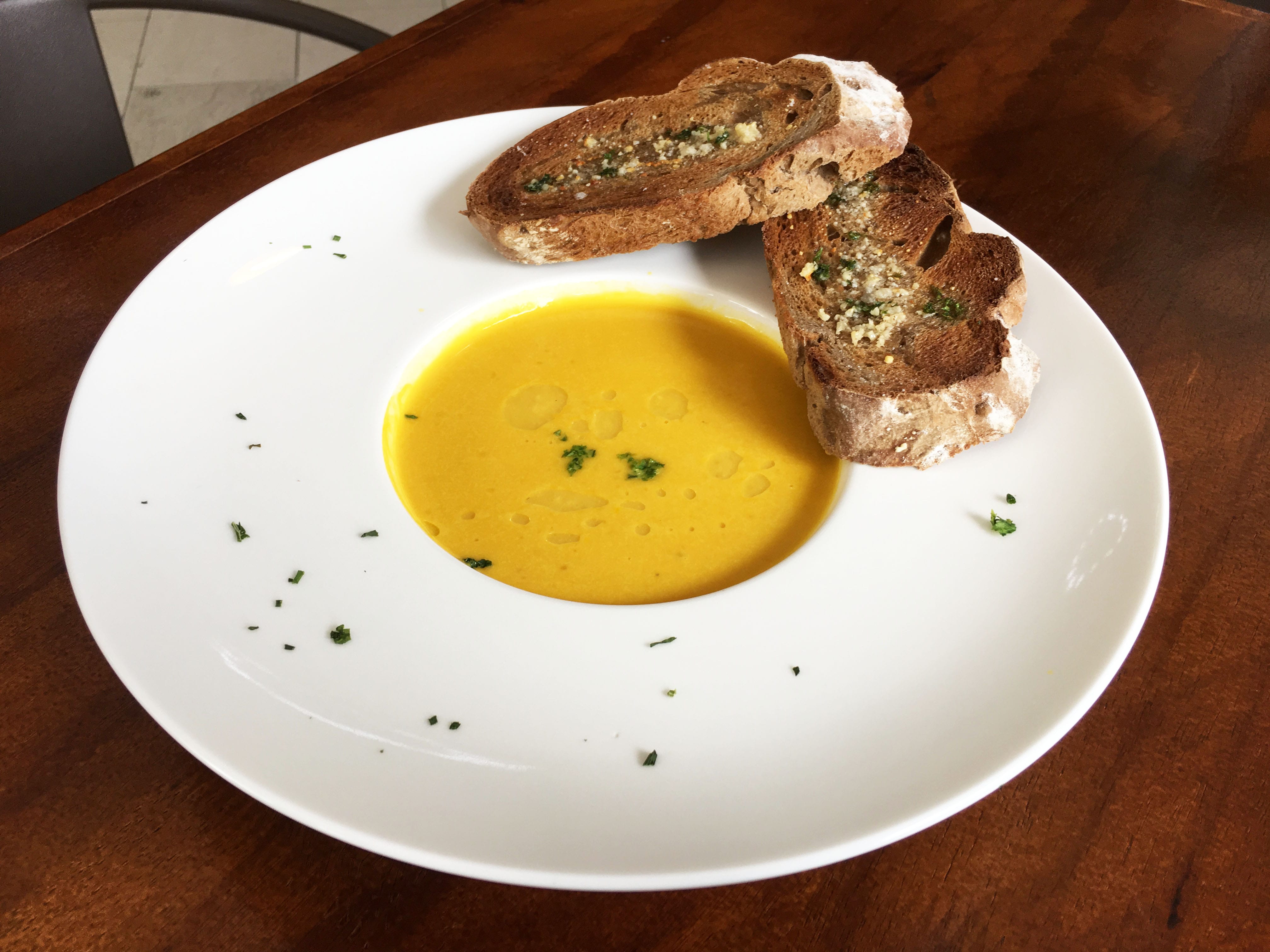 Mains
For mains, we were informed that their bestsellers so far have been their char grilled BBQ beef ribs (RM52) and classic lamb ribs (RM52), both served with mashed potato and coleslaw (the lamb is also served with onion rings and a side salad). However, we were really intrigued by the burger menu. They have everything from a classic beef burger to lamb burger, chicken burger, Alaskan fish burger, softshell crab burger with a charcoal bun (another potential bestseller), and a Philly cheesesteak sandwich complete with melted mozzarella cheese sauce.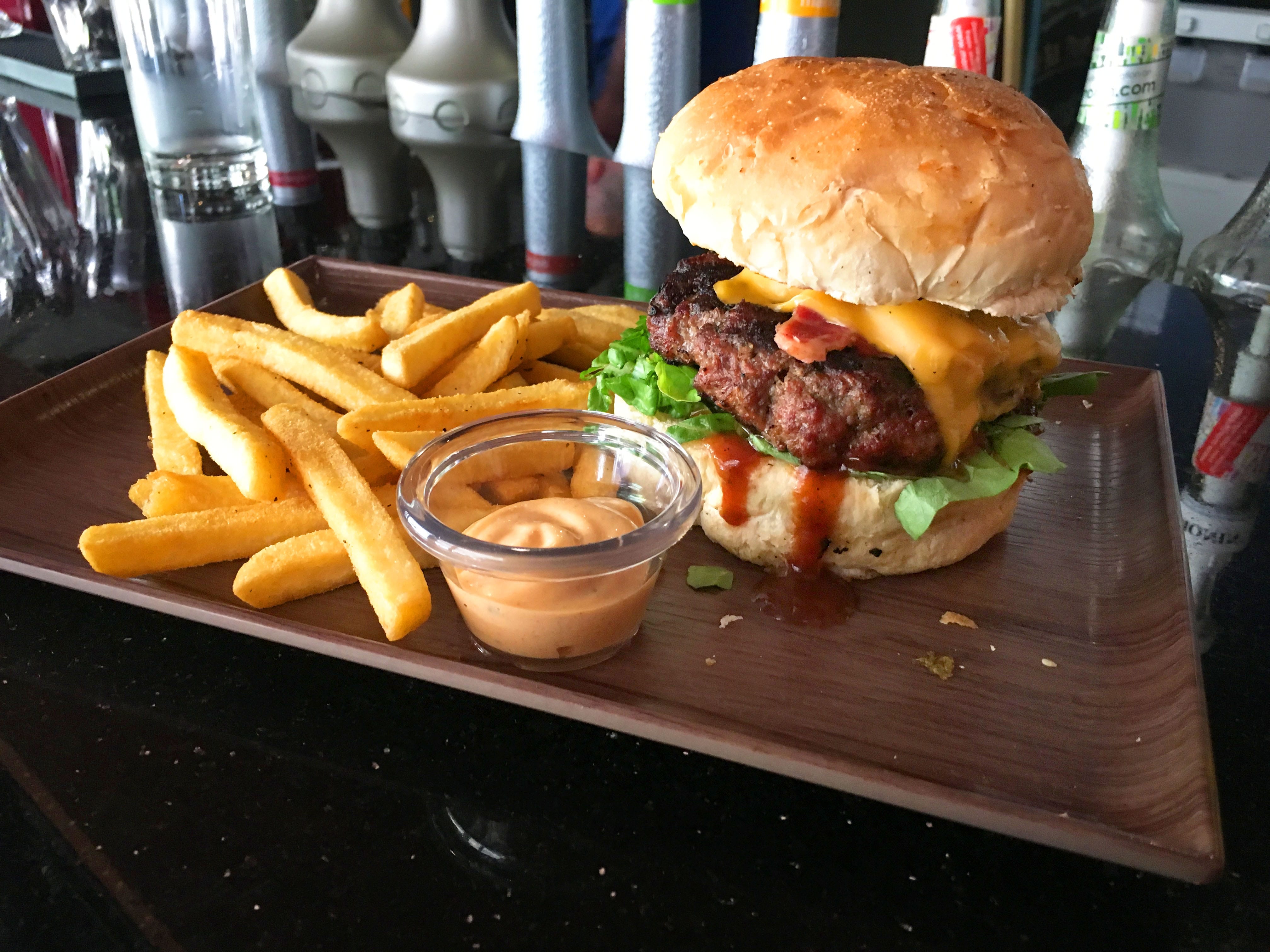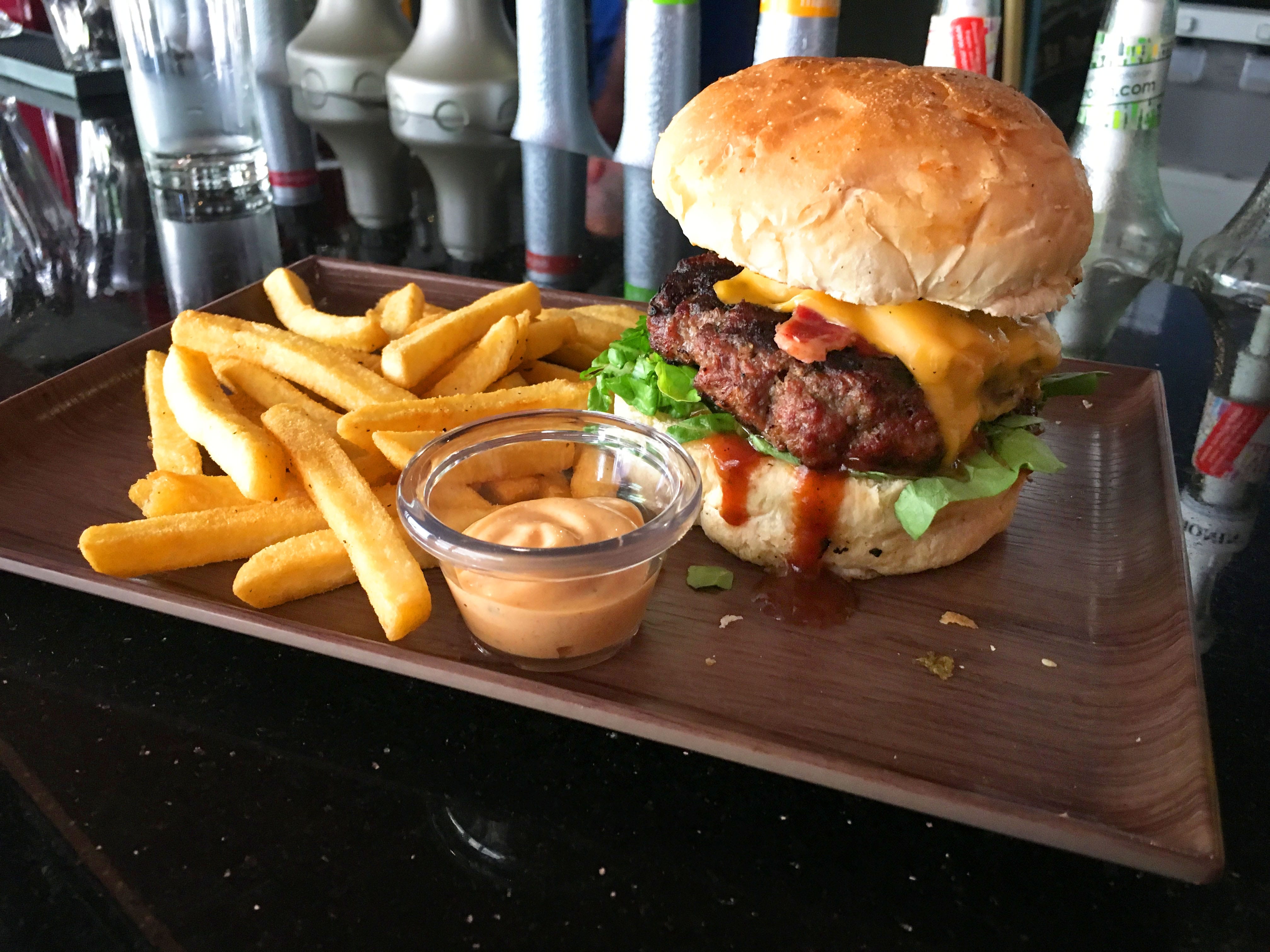 Ultimately, we decided on the Clasico Ultimate Beef Burger (RM22) which was served with caramelised onions, sauteed mushrooms, streaky beef, jalapeno, and smoked cheddar in a house-made bun. The burger was juicy, tender, and packed with flavour – everything you want a good burger to be. The fries were addictive too, thanks to the house-made sauce. I could easily snack on these all day.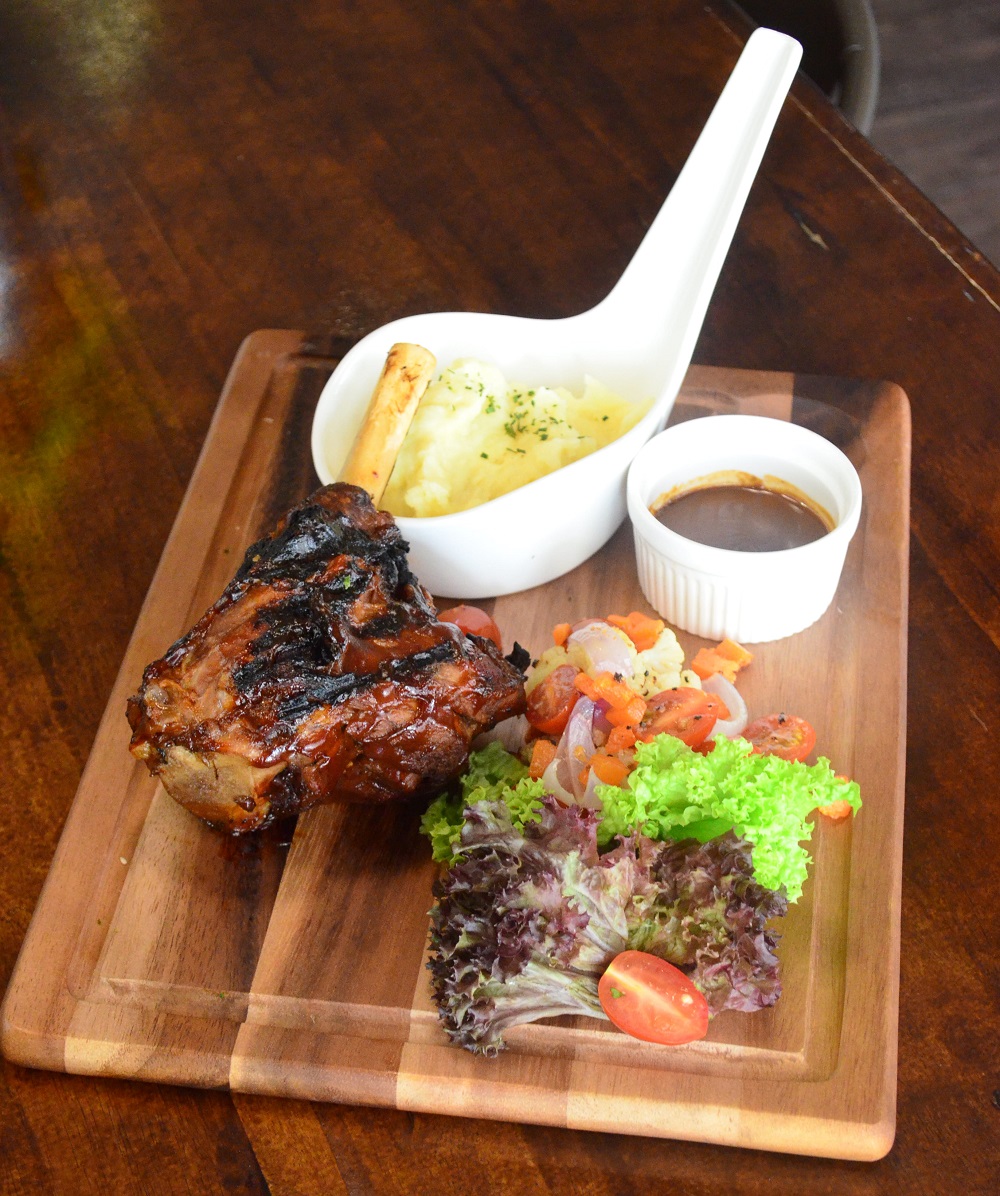 Another temptation for carnivores that we sampled was the lamb shank with sauteed vegetables, mashed potatoes, and a silky, salty, jus sauce (RM28). The lamb was  fall-of-the-bone tender, succulent, sweet, and when paired with the creamy mash and punchy sauce, it was a pleasant flavour bomb.
More than just meat
The menu also features a number of seafood dishes from shrimp risotto to pan baked Norwegian salmon. We had the seabass and tiger prawns (RM24) with crushed potatoes and lobster bisque.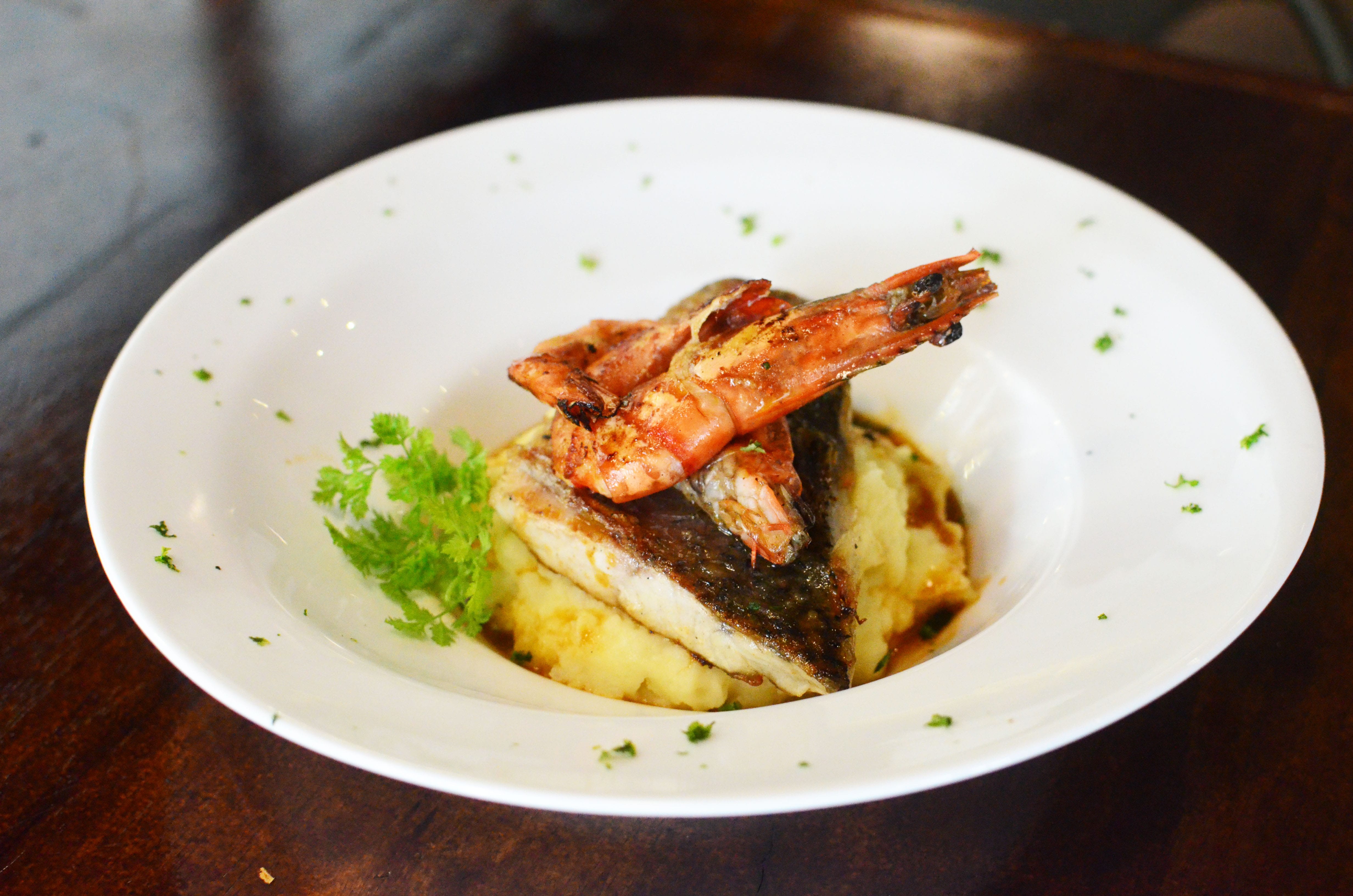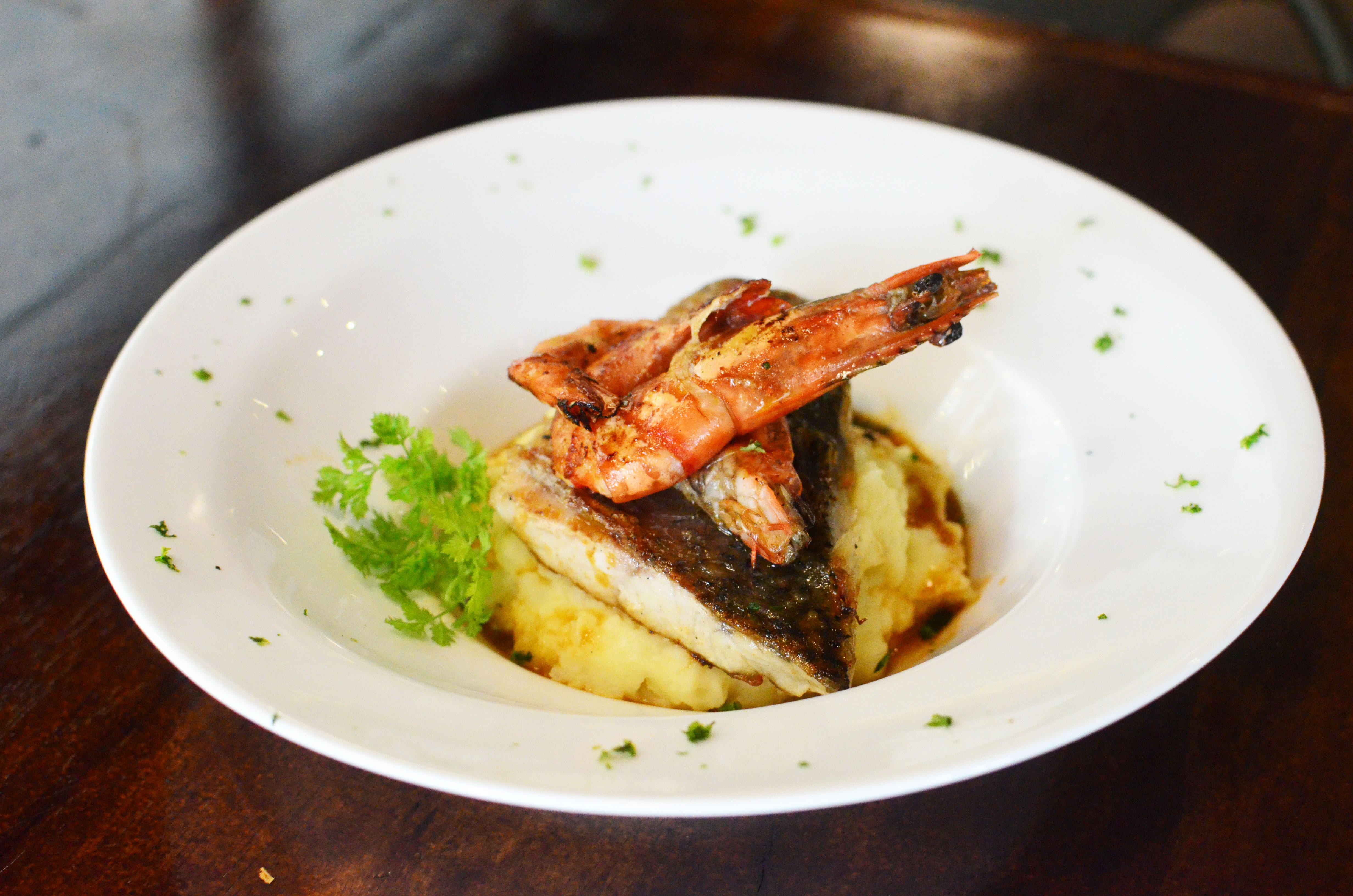 If you prefer something more carb-heavy, L'Clasico also offers  pizzas: Margherita, Island Supremo, Smoked Salmon, Chicken Mushroom, and Beef Pepperoni; and pastas: Squid Ink with seafood, Shredded Duck, Seafood Orecchiette Alfredo, Aglio Olio, Bologna Meatball, Clasico Carbonara, and their signature Seafood Linguine.
All-day breakfast
Like any good western restaurant, L'Clasico has an interesting all-day breakfast menu that includes favourites like a big breakfast, smoked salmon on toast, and Moroccan baked eggs. They also put their own spin on eggs Benedict via their Smash Benedict (RM28) which comes with two toasted muffins – one topped with smoked salmon and the other with sliced ribeye steak – and two satisfyingly runny poached eggs crowning the dish.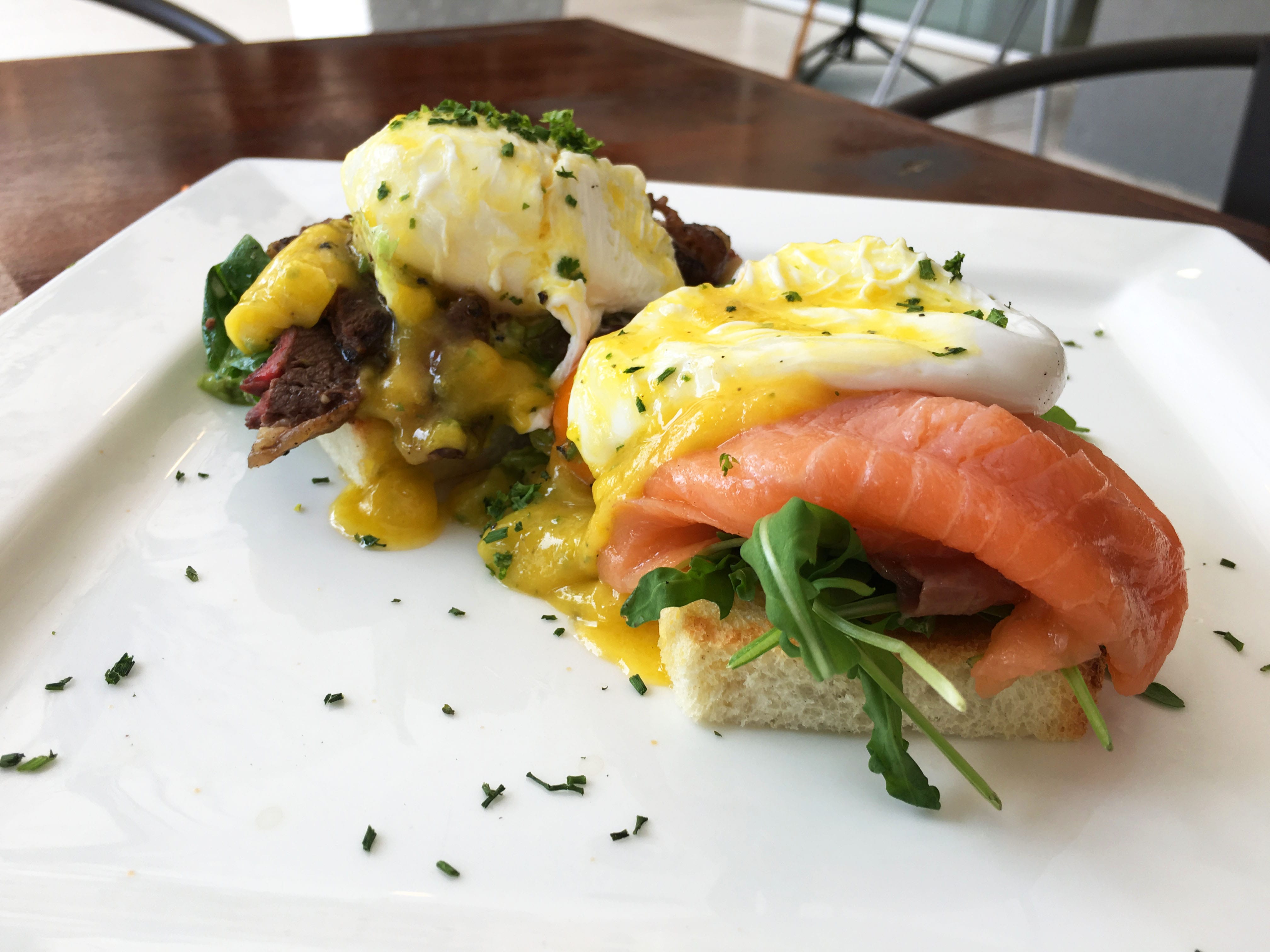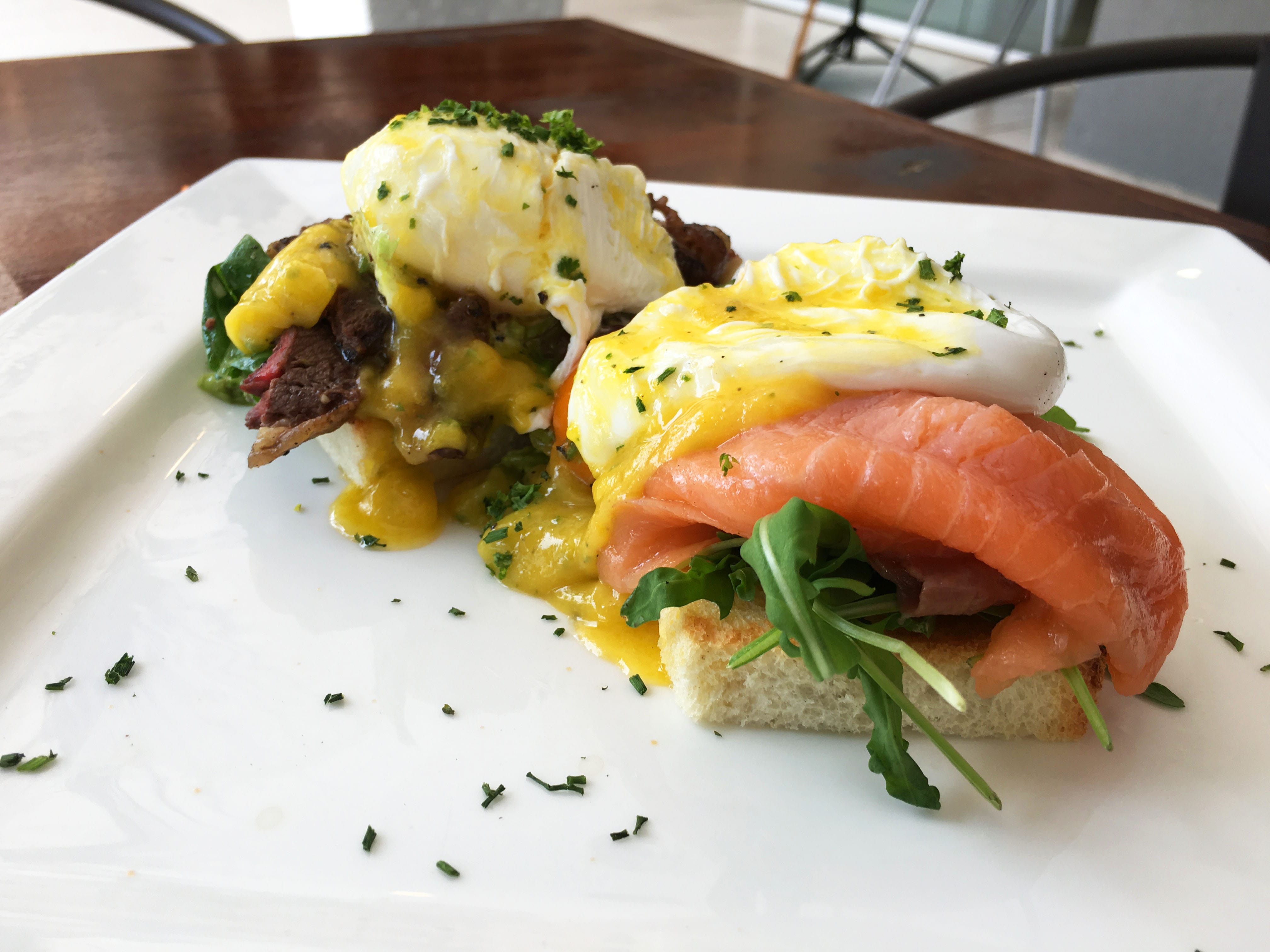 For moments when you can't decide if you want smoked salmon or beef with your eggs Benedict, just go with both and pick the Smash Benedict. The generous serving of smoked salmon and steak won't disappoint.
Dessert & drinks
To finish up a satisfyingly meaty meal, we decided on a light, Asian-inspired dessert, the Platano (RM10) – sago, santan, chocolate soil, gula melaka sauce, desiccated coconut, ice cream and bruleed bananas topped with cornflakes and a santan foam. The desserts pinged all the right taste buds, going from sweet to salty and back to sweet again. The saltiness from the santan played well with the sweetness of the banana and the crunch of the cornflakes provided textural contrast to the chewy sago and creamy ice cream.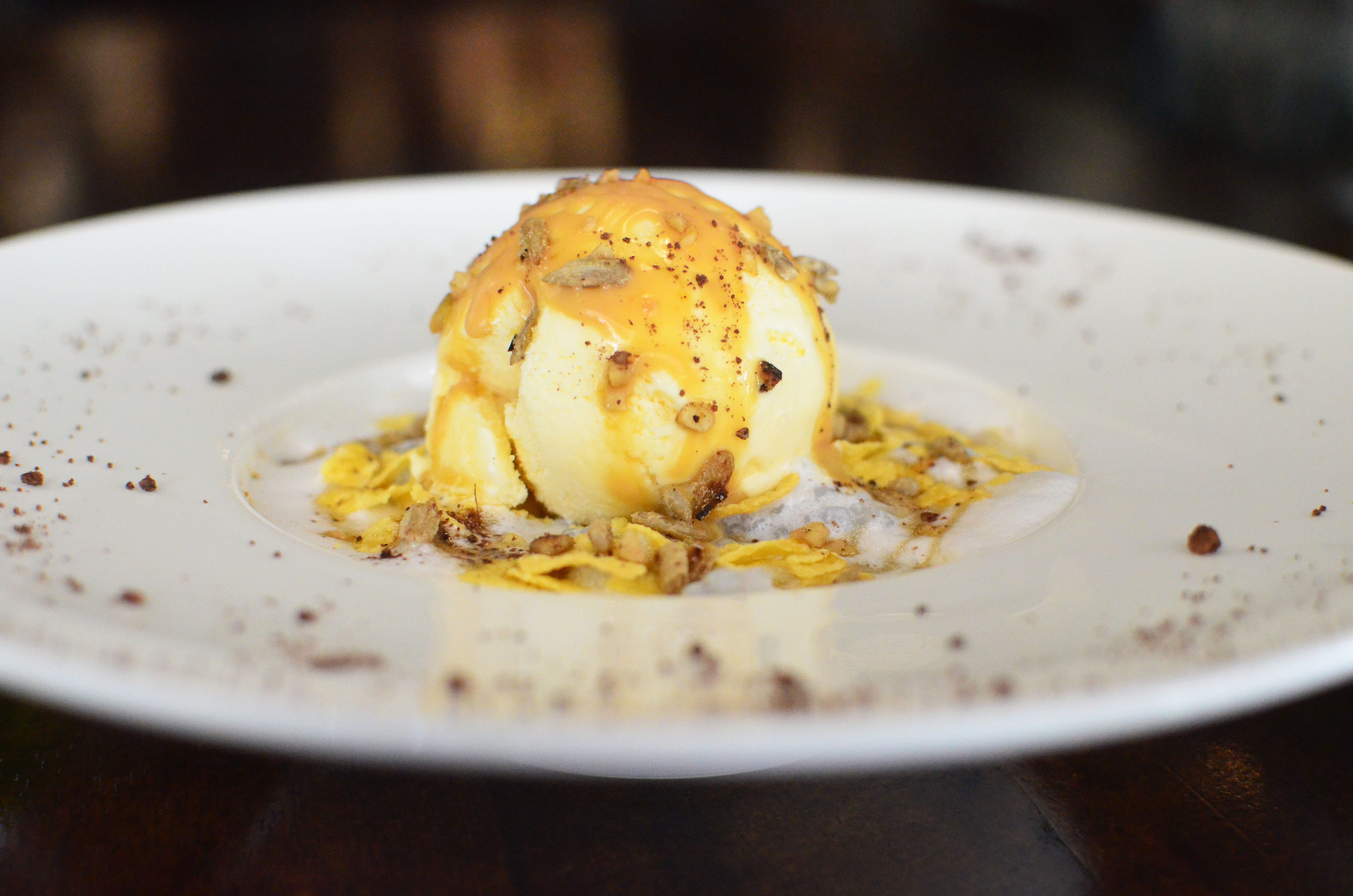 L'Clasico's selection of thirst quenchers are commendably tasty as well, from the caramel macchiato (RM12) to the cappuccino (RM9), affogato (RM10) and refreshing classic mojito (RM10) mocktail. The drinks menu is as varied as the food selection with milkshakes, fruit teas, mocktails, coffee, and non-caffeinated drinks.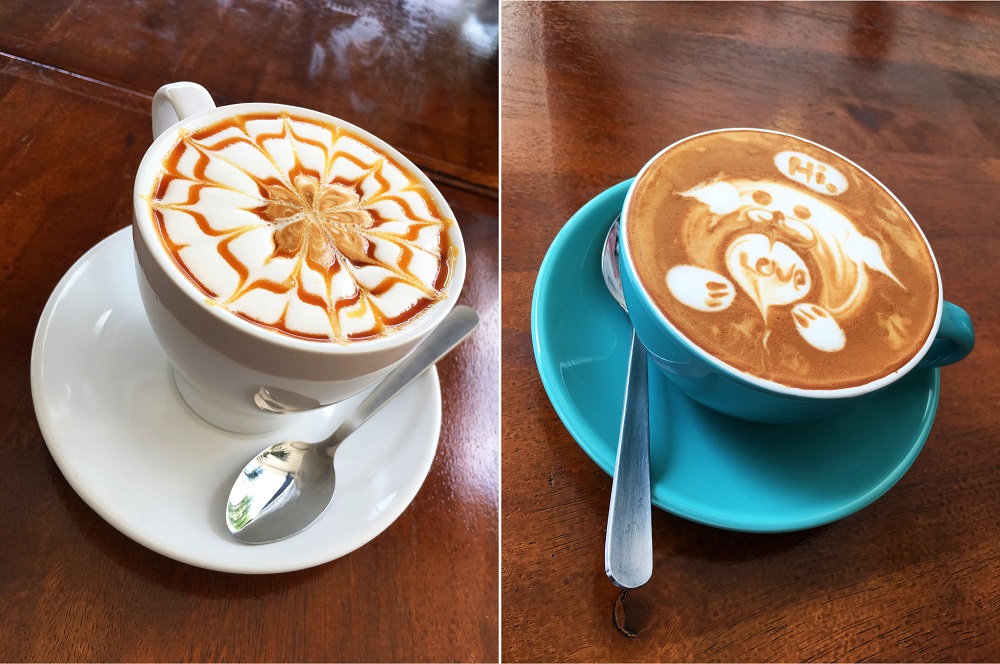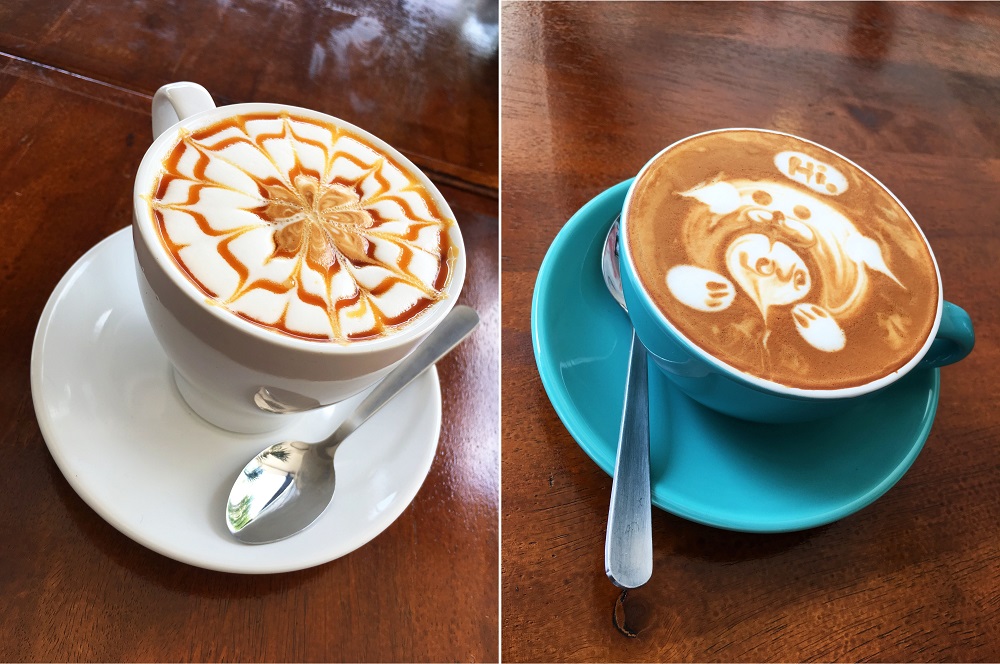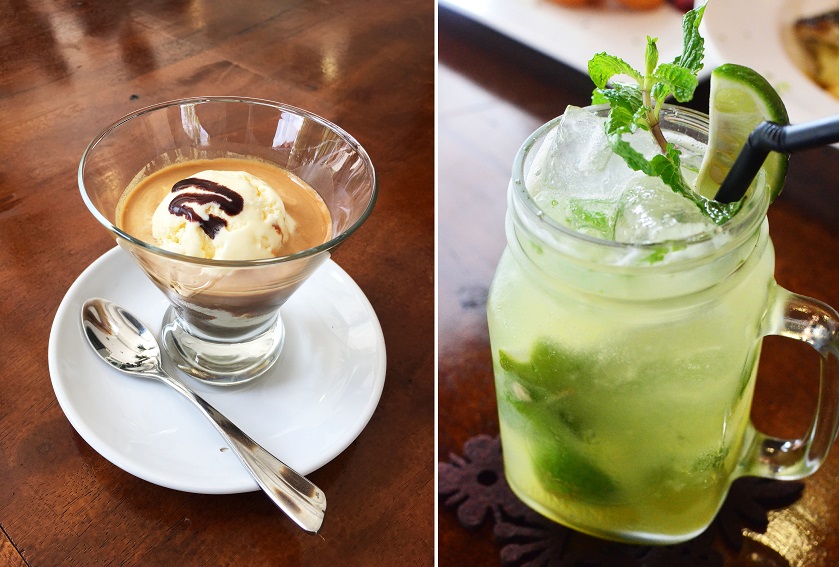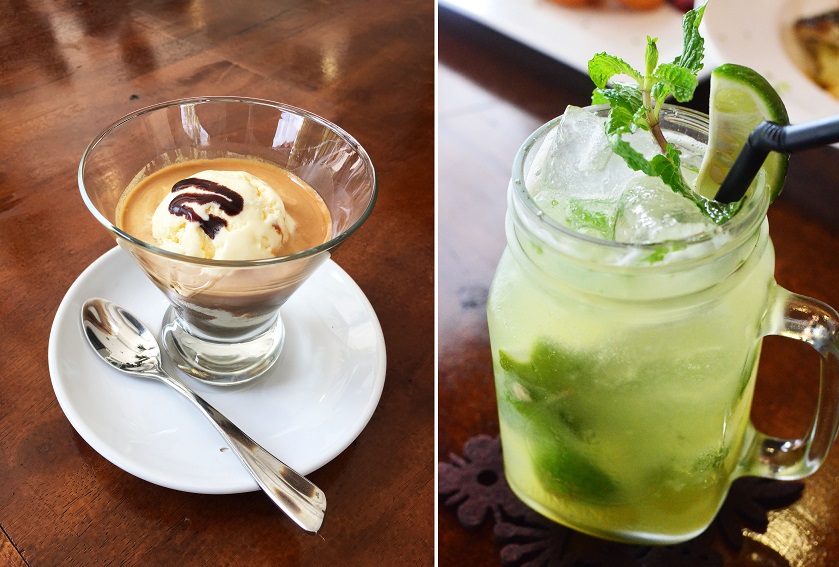 All in all, it was a pleasant mid-day meal in a quite corner of the usually-busy Publika. The competently prepared food and chill atmosphere make the venue a good spot for a meal with family and friends.
Location & Details
Address: A4-G1-05 Publika Solaris Dutamas, Jalan Dutamas 1, Kuala Lumpur.
Hours: 12pm – 12am, Daily
Tel: +603 6211 0640
To keep updated with L'Clasico, follow them on Facebook, L'Clasico Restaurant and Instagram, @lclasico.publika.