Harnessing the Luck of the Tora
This post was written by EatDrink Brand Ambassador Aashna Sehgal.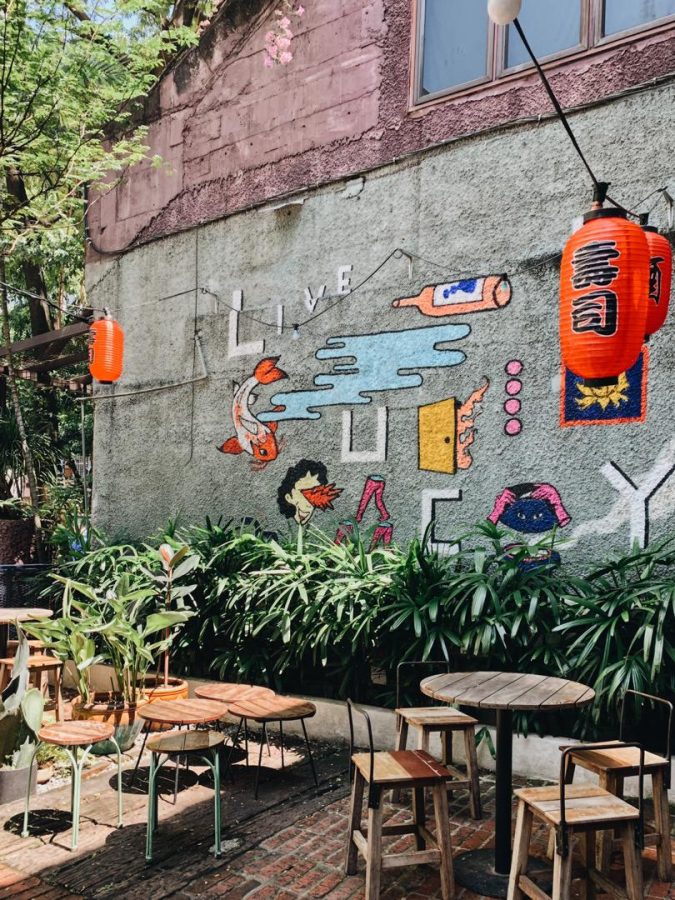 Lucky Tora, located on one of the most breezy and chilled out streets in KL is a wonderful spot that isn't just great for the 'gram, but also very serious about its food and drink, serving up some Japanese classics, with modern fusion twists – maintaining a balance between offering some solid comfort food, and the opportunity for diners to try something different yet familiar.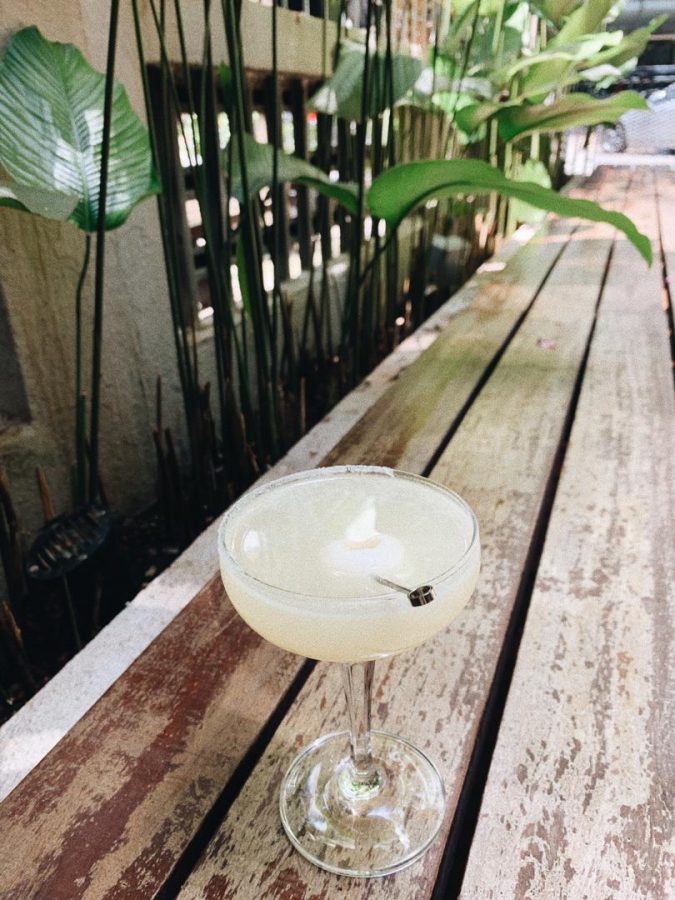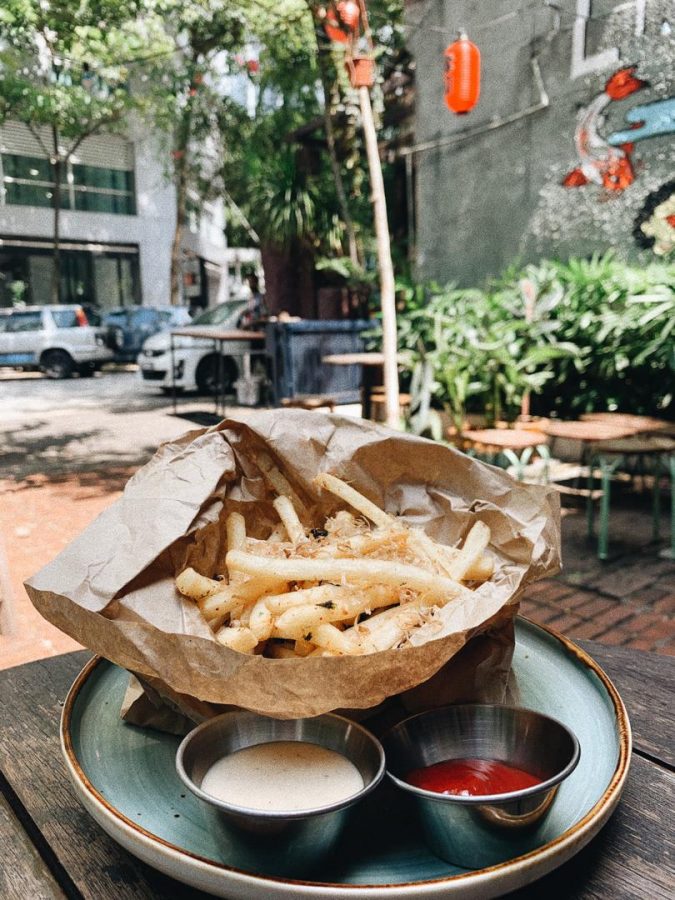 As it was a nice warm day, I preferred to sit outside and start my meal with a refreshing Chi-Chi, which includes sake and lychee. To go with this, the first dish I tried were the Umami Fries. This was a great illustration of how Lucky Tora experiments with new renditions of otherwise common dishes – the truffle oil, bonito flakes, seaweed, and garlic aioli sauce combination was a flavour bomb, not to forget – great to share for the table.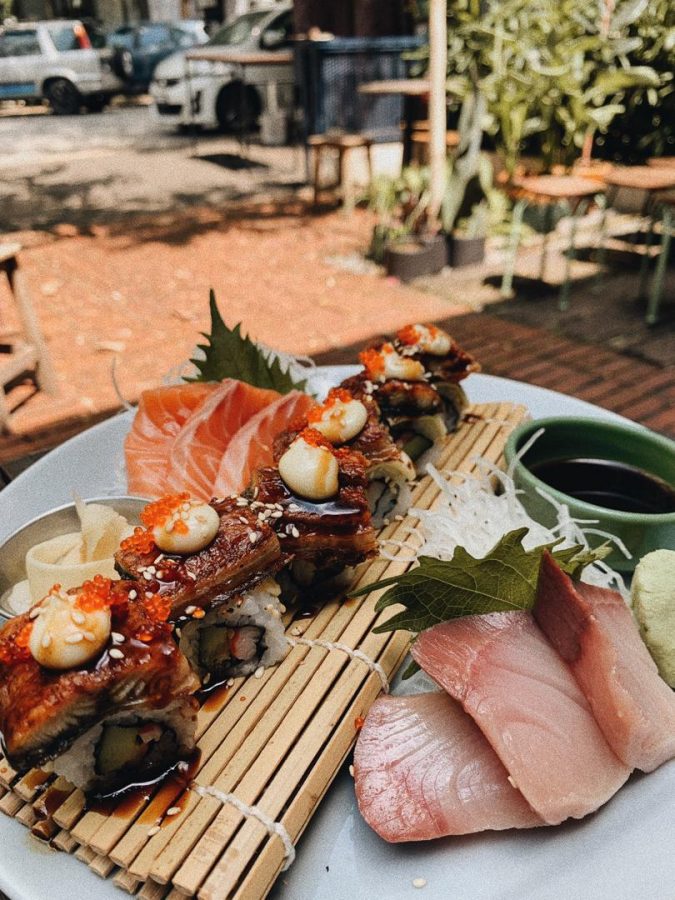 Next, I tried the Tora Sashimi Platter which had hamachi and salmon sashimi, and unagi cheese maki. The unagi was grilled to perfection and topped with a delicious cheese sauce and fish roe. The sashimi complimented the burst of flavour from the teriyaki and cheese in the maki because of its freshness. I like that this dish came in a platter, instead of having to order the maki and sashimi separately; keeping in mind those who would like to just order one dish per person, or have a bit of everything to share.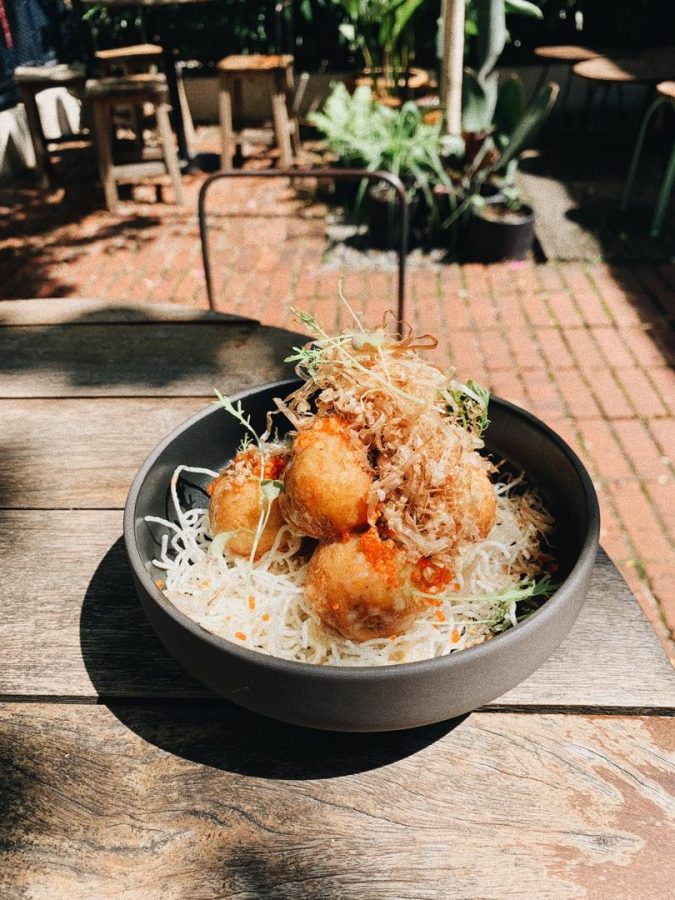 I also tried the Takoyaki, which came with a stunning curry mayo sauce. The octopus meat in the takoyaki was wonderful, and went perfectly with the sauce.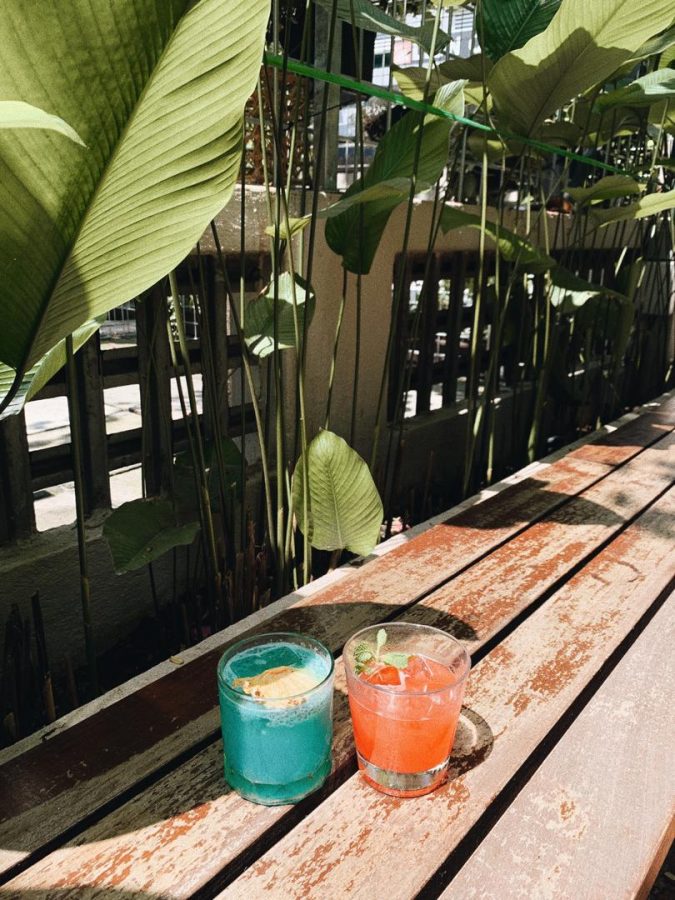 I had two cocktails to go with this – Blue Summer and Stay Kawaii. The former had Blue Caracao, white rum, sake and pineapple juice, and the latter included sake, strawberry and yuzu. Both of these cocktails were stunning, refreshing (much needed on a hot day), and very easy to have, owing to their sweet and fruity flavours.
Lucky Tora also has various options for vegetarian diners – from Japanese curry rice to udon. It also has a selection of yakitori, great for people who want lighter snacks to go with the great cocktails at Lucky Tora. I tried the lady's finger, truffle mushroom and the Yakitori Special (chicken with egg and cheese). Taking note, even simple dishes like grilled vegetables at Lucky Tora are full of flavour, making them great to enjoy on their own. The Yakitori Special was lush, owing to the cheese, with the egg and chicken going well together.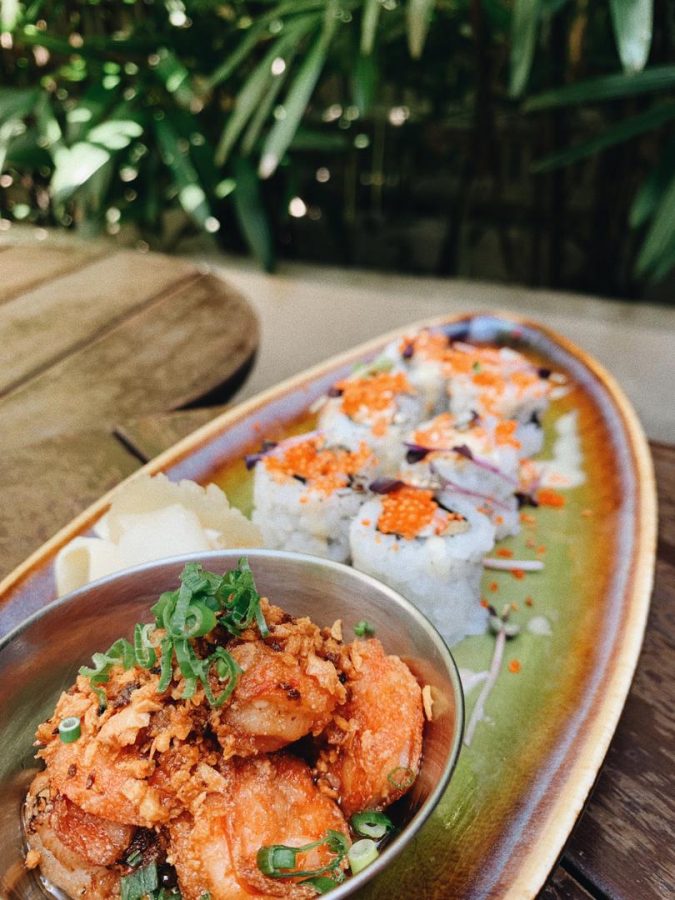 Finally, I had the Super Garlic Prawn Roll. This was the highlight of my meal – if you go to Lucky Tora, take my recommendation and order this. You will not be disappointed! This dish included crab meat and cucumber maki with garlic fried tiger prawn on the side, intended to be had with the maki. The prawn reminded me a lot of Spanish tapas, and indeed – that was the thought behind it. I had never had tapas style prawns with maki, and this was truly a combination I was amazed by.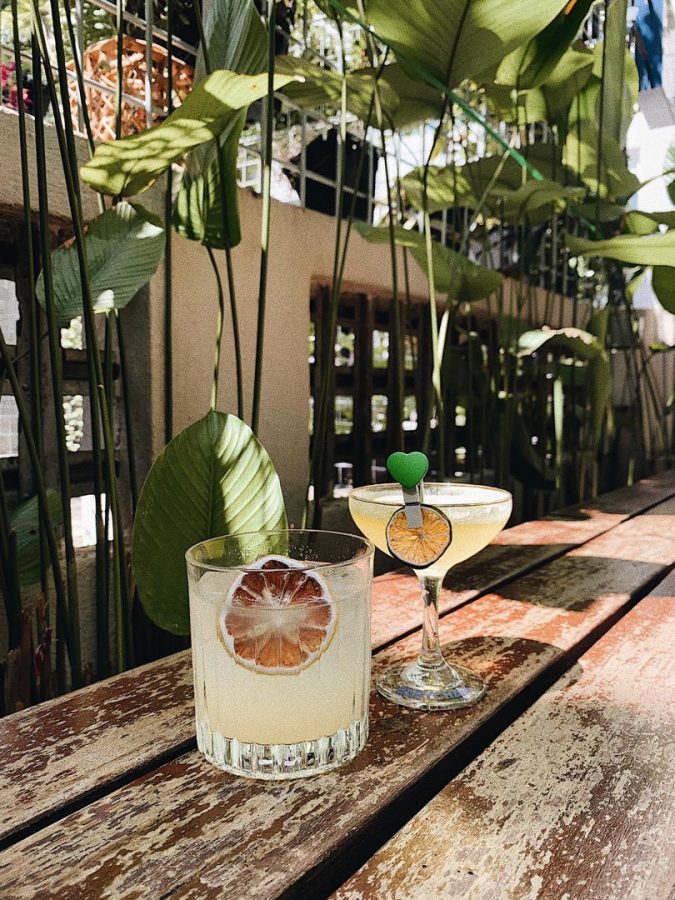 To help gulp all this down, I finished with the Awamori Yuzu and the Awamori Assam which contained Awamori, a Japanese spirit made from long grain rice. Much like the other cocktails, these were also crafted to perfection and I truly felt that my meal would be incomplete without these. It is clear that Lucky Tora isn't all talk with the level of thought put into textures, pairings, plating, and good old simple yet flavourful tastes.
Location and details
Address: Lucky Tora
25, Jalan Mesui,
Bukit Bintang,
50200 Kuala Lumpur
Tel: 012-679 0489
Opening hours: Monday to Friday 12–3pm, 5pm–1am; Saturday and Sunday 12pm–1am