Gekkeikan Sake Pairing at Poseidon Caviar and Seafood Bar, Desa Parkcity: Snapshot
Sure to make waves in the Malaysian F&B scene, Poseidon Caviar and Seafood Bar is the first of its kind in the country. Helmed by entrepreneurial brothers Charles Devan, Patrick Devendran, and Andy Hiew, Poseidon joins the rest of their outlets under the Ironwoods umbrella. The full list now includes Ingrained by Ironwoods, Poseidon Caviar and Seafood Bar, and The Flowerpecker. Ingrained by Ironwoods imports premium European seafood and tea, and is located in Tropicana Avenue, while The Flowerpecker is a vermut-vino bar along Lorong Kurau.
Poseidon also serves as a studio for Danish furniture brand, Normann Copenhagen. The interesting partnership means all the chairs, tables, lighting fixtures,  as well as whisky and brandy glasses are available for purchase. If you see something that tickles your fancy, just enquire with the staff.
Last week, we were invited to an exclusive sake pairing experience at Poseidon Caviar and Seafood Bar. Sake sommelier Sebastian Chen presented several distinct offerings by Gekkeikan Sake alongside Poseidon's premium seafood selection.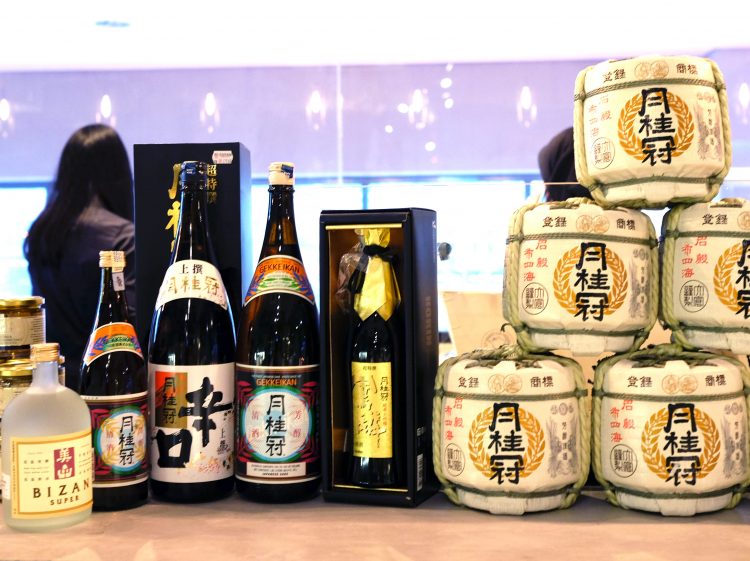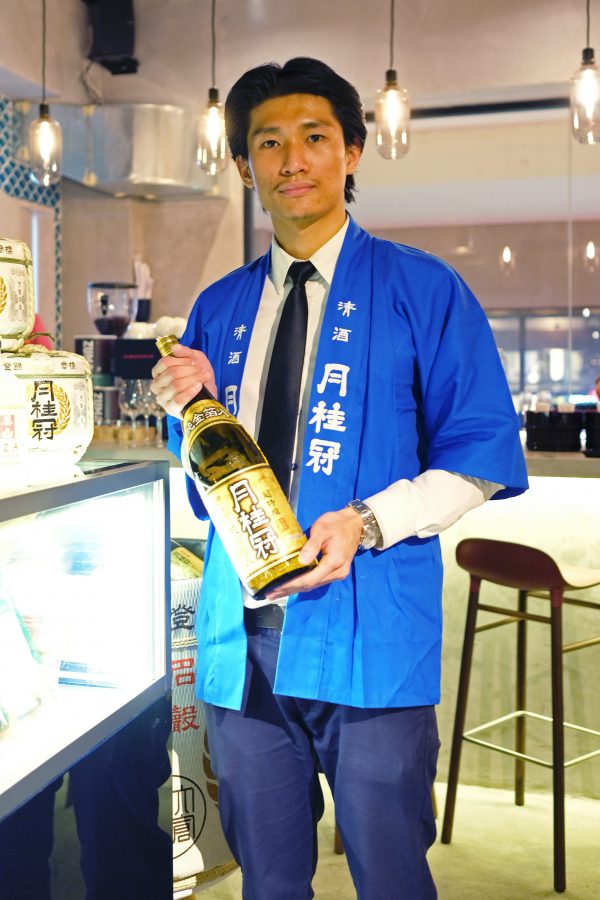 While lounging around before the pairing started, we were served some delightful starters. The deep-fried oyster with a squid ink dip was something we'd love to have a lot more of, let's just put it that way.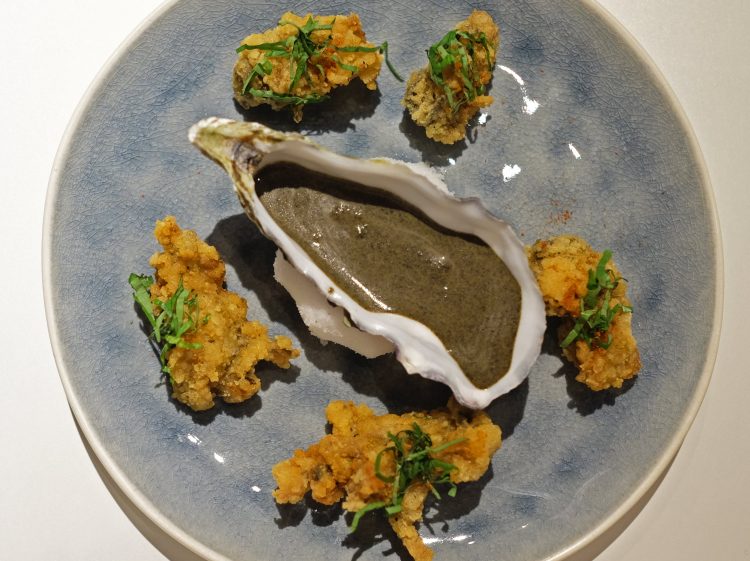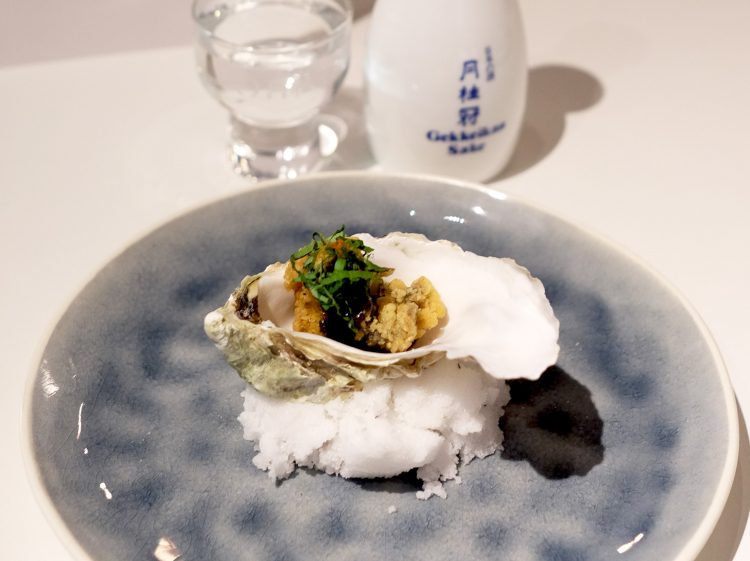 Starting with a sake that's relatively smooth and dry, the Josen Karakuchi was paired with fresh oysters. Next, Sebastian introduced a Traditional Sake served hot and cold. This was accompanied by an earthy creation of mushroom bruschettas with truffle oil.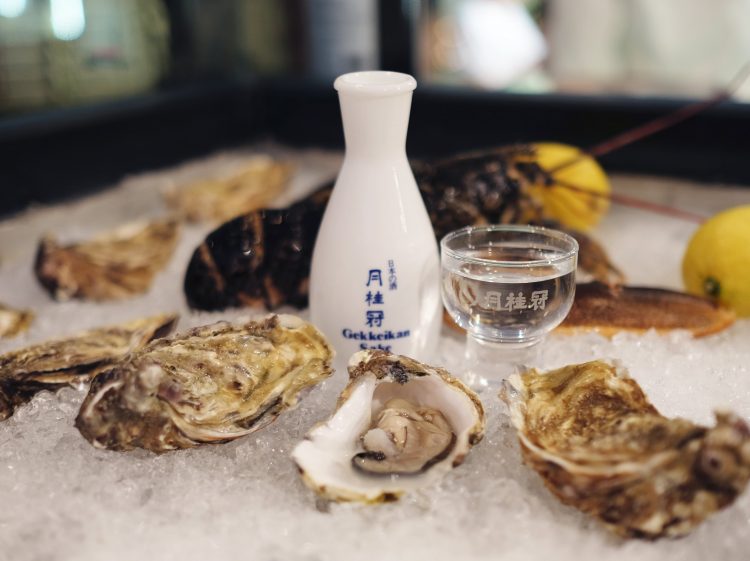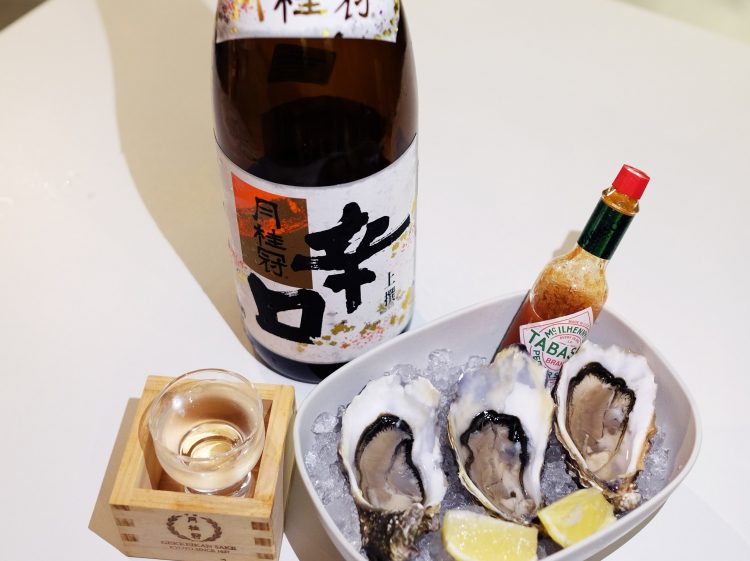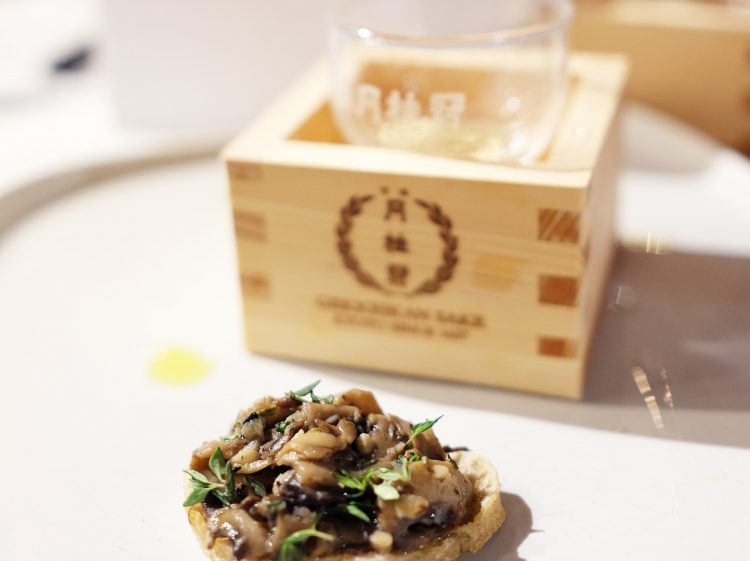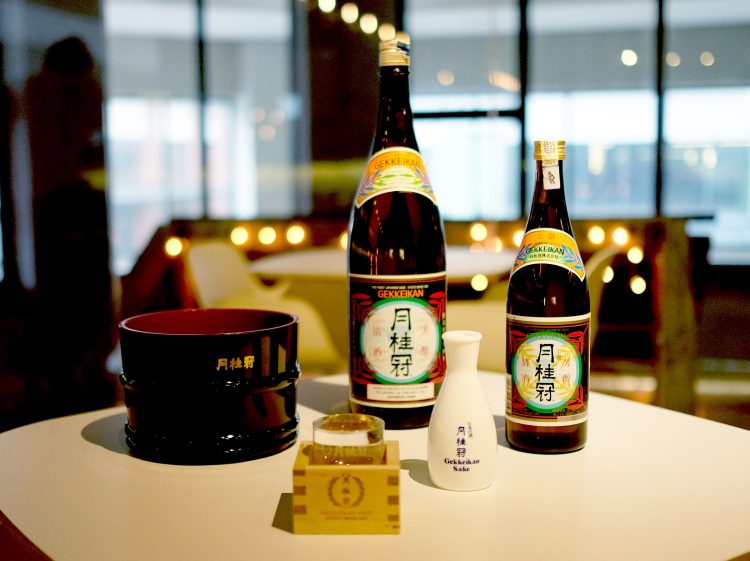 For a touch of luxury, we were treated to a sake with flecks of gold leaf – Cho Tokusen Gold Leaf. In the midst of swirling our glasses and sipping, we nibbled on the smoked trout slices that came with it. Then, the Horin Junmai Daiginjo was brought out. It had a delicate, fruity nose and a long, clean finish. Paired with generous slices of Royal Fillet salmon, this was a real treat.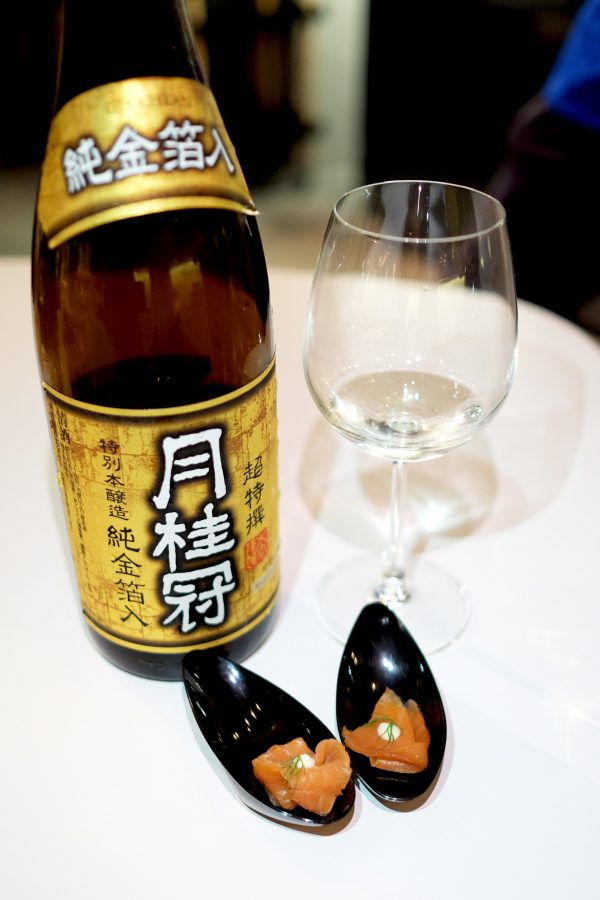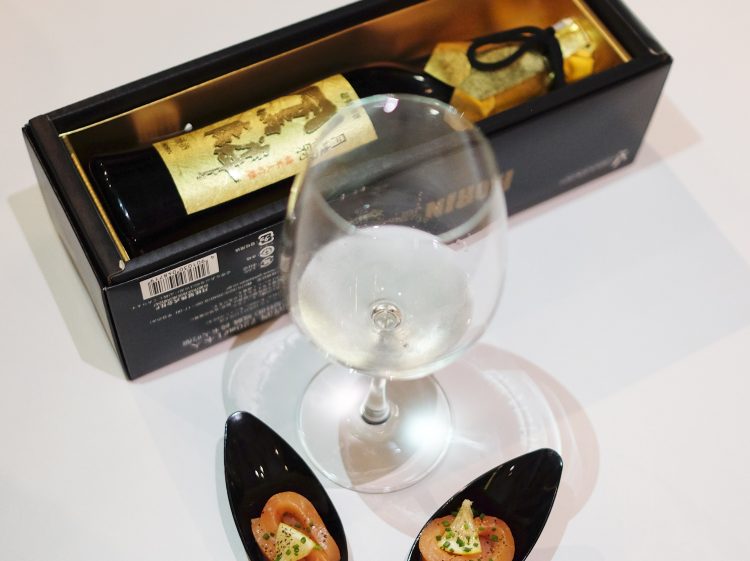 Being a caviar bar, here's a look at some of the types they carry. There's also fresh seafood on ice. If this seems like something up your alley, pop by the next time you're in the area. Poseidon Caviar and Seafood Bar is open daily from 9am to 2pm and 5pm to 12am.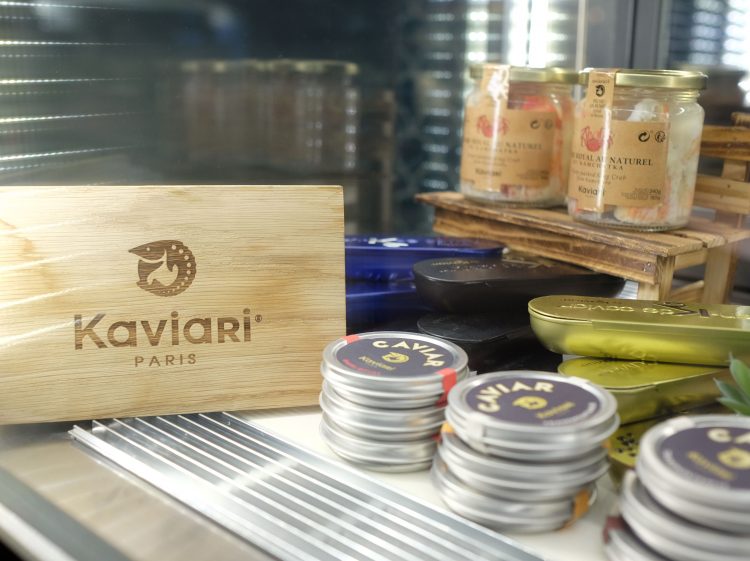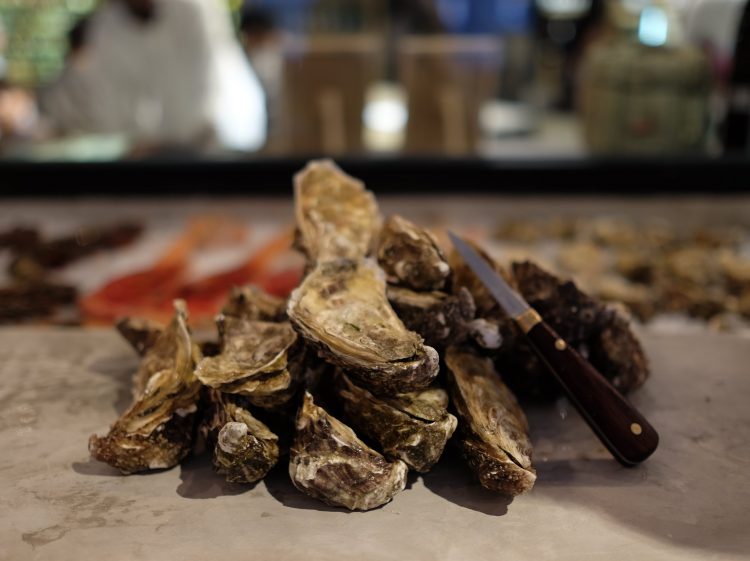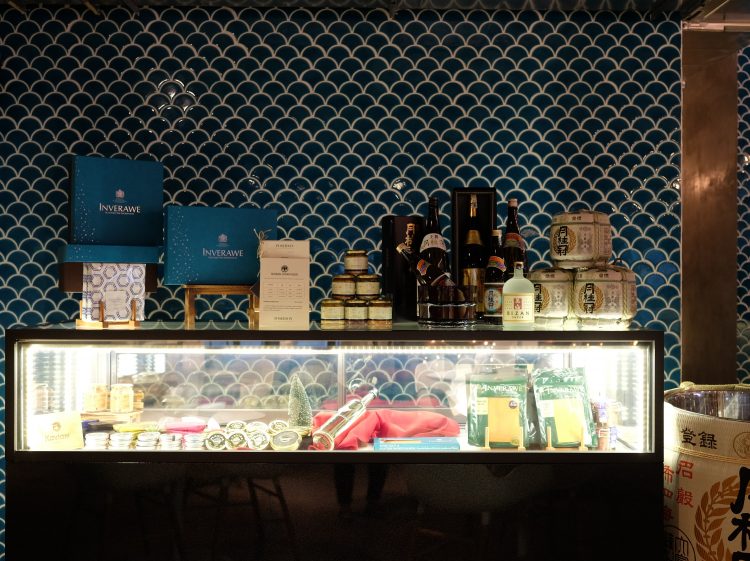 Location & Details
Address: Poseidon Caviar and Seafood Bar, H-G-1(M), Plaza Arkadia, Jalan Intisari, Desa ParkCity, 52200 Kuala Lumpur, Malaysia
Hours: 9am – 2pm, 5pm – 12am daily
Tel: +603 2711 3679
Find: View directory for Poseidon Caviar and Seafood Bar here.