G.H. Mumm Brings the Science of Tasting to Kuala Lumpur
Recently, a careful selection of guests had the pleasure of partaking in "Mumm Taste Encounters." a ground-breaking tasting experience that has journeyed from France to Hong Kong, Australia, Japan, the United States, South Africa, and the United Kingdom. Led by Bastien Michaud, Maison Mumm's Brand Ambassador in Malaysia, guests were introduced to this innovative concept which melds the fields of neuroscience and design, establishing a new way to taste and appreciate the aromatic complexities of Maison Mumm's Champagnes and the multifaceted qualities of Pinot Noir, the house's signature grape since 1827.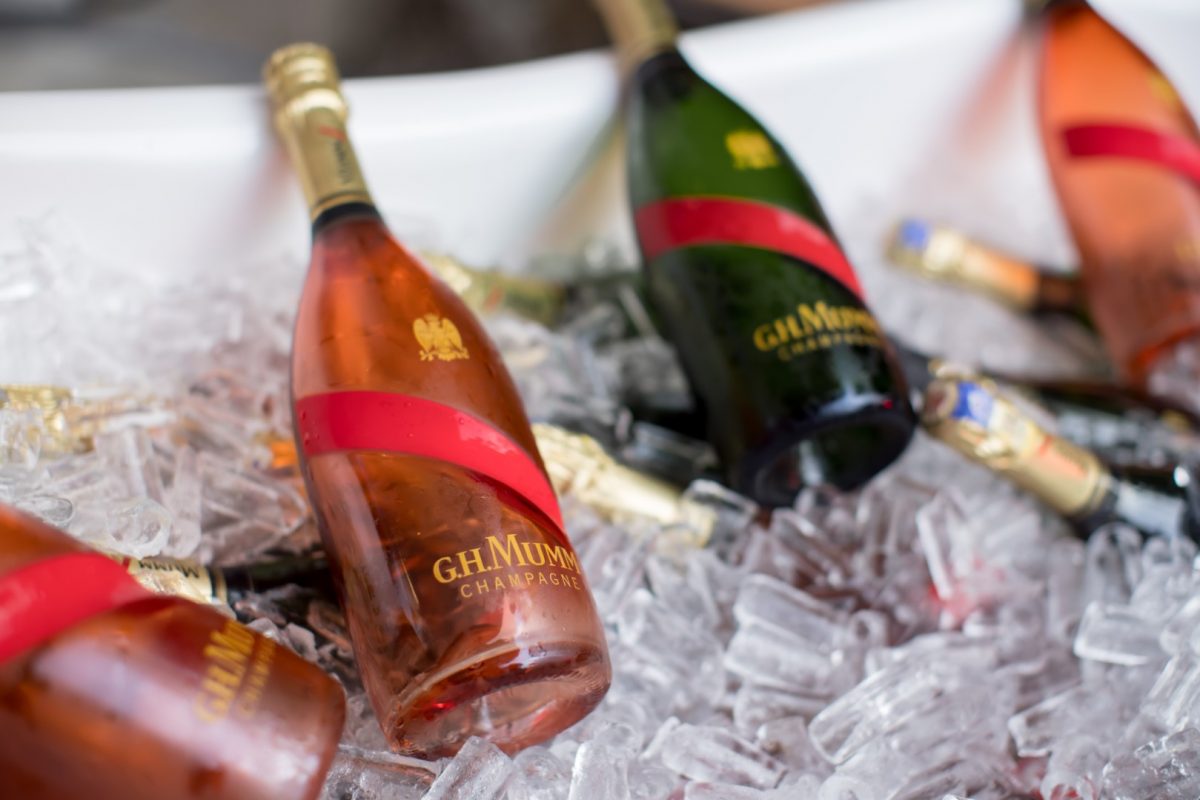 As an additional experience, attendees were also given a crash course in mixology during which they learned to craft a French 75 cocktail with G.H. Mumm Champagne and Martell Cordon Bleu Cognac. But where the event really diverged was in its unique tasting journey, informed and guided by neuroscience. Guests commented that the approach taken by Mumm was indeed something quite new to the scene!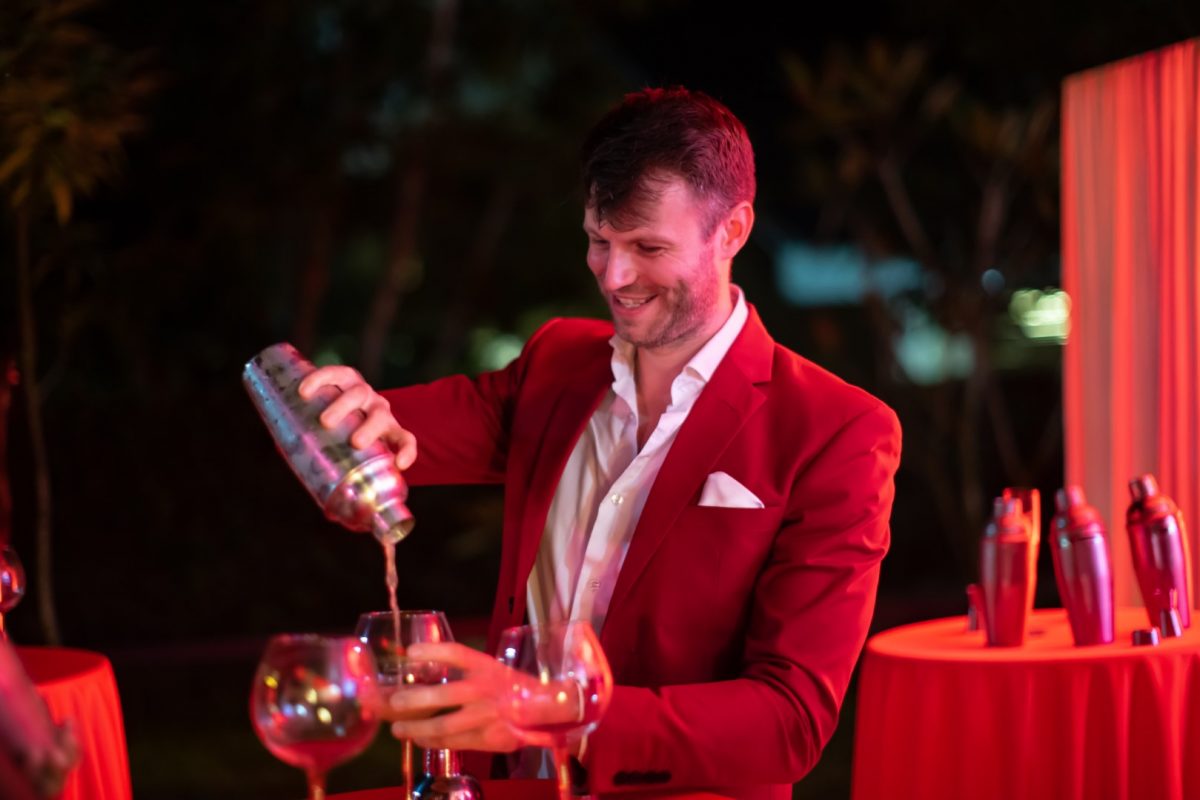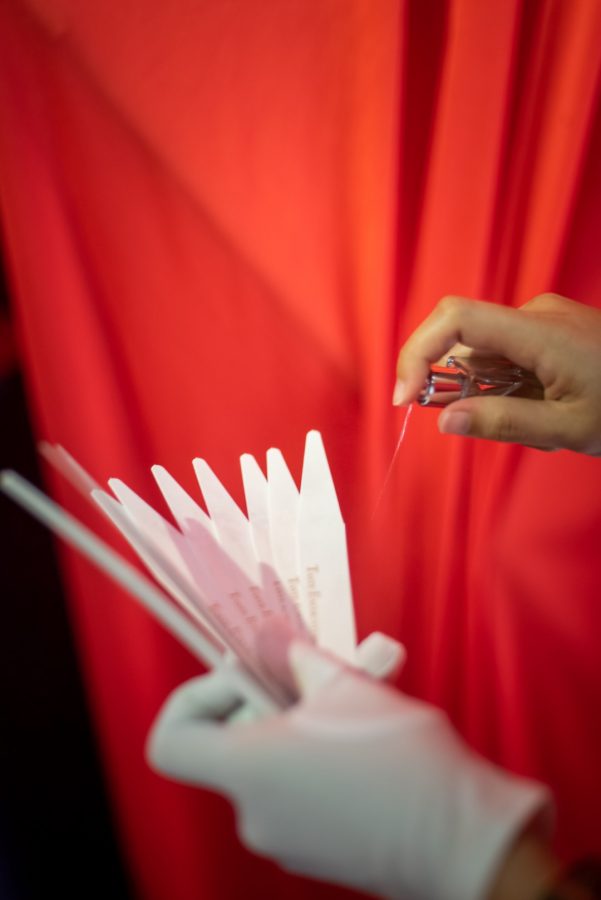 MUMM TASTE ENCOUNTERS
When Laurent Fresnet joined Maison Mumm as Cellar Master in January 2020, he set himself a new challenge: to enrich the experience of tasting Mumm wines by revealing the full spectrum of their aromas. He conceived this new approach by bringing together Gabriel Lepousez, a neuroscientist who has devoted 15 years to the study of how wine is tasted and perceived; and the designer Octave de Gaulle, who resolved the technical feat of Mumm's Grand Cordon Stellar bottle — the first champagne that can be savoured in space.
The cellar master's ambition was to allow for a finer, more discerning reading of each wine and its more delicate aromas. Lepousez drew on his own research, applying neuroscience to the appreciation of wine. In the course of a tasting, the brain receives a multitude of signals triggered by the senses, the most important of which are sight and touch. These signals have an impact on our sense of taste and as a consequence, our appreciation of a wine.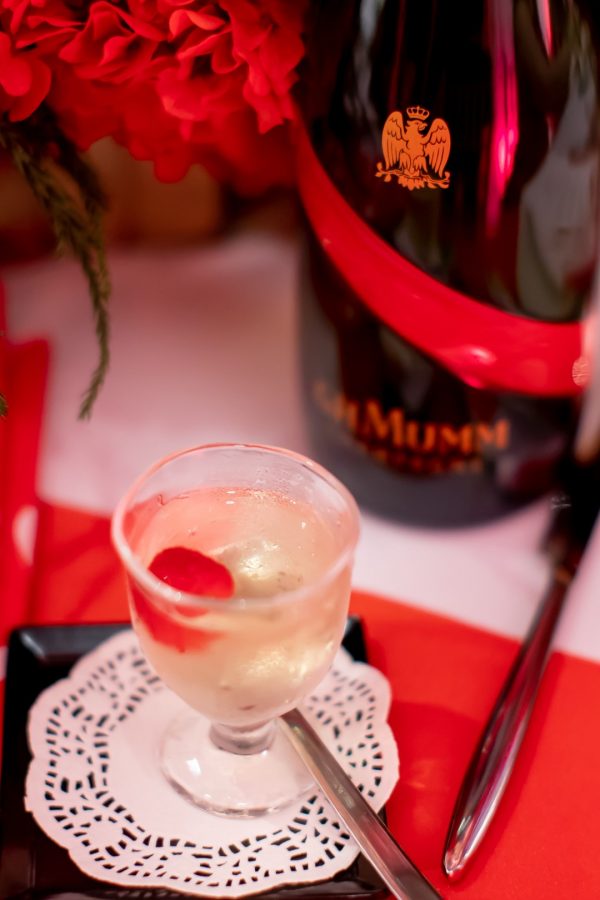 THE GLASS MAKES A DIFFERENCE
Laurent Fresnet commissioned Octave de Gaulle to conceive and interpret sight and touch-based cues that would put a spotlight on the different latent qualities identified by Fresnet in each cuvée. Two glasses were formulated: The first glass features a smooth, glossy bowl tinted a deep saturated purple, with a thick, weighted stem on a smooth, wide, polished stainless-steel base, making it significantly heavier in the hand than a traditional champagne glass.
The second glass is frosted on the outside, giving it an icy appearance and grainy sensation on the lips. The fine triangular stem has sharp edges, while the aluminium base, somewhat narrower than on a classic Mumm champagne glass, has a slightly roughened surface. The overall weight is much lighter than a standard champagne glass.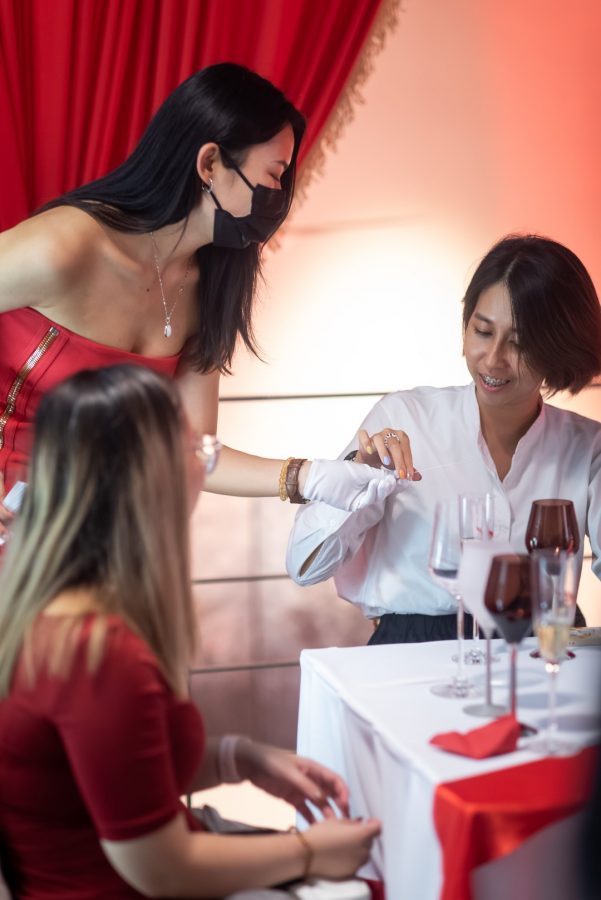 When one or more traditional sensory cues are altered, our automatic habits are challenged, leading to a more spontaneous tasting experience. More aromas and flavours to come to the fore, opening up new perspectives that go beyond the wine's intrinsic qualities. Tasted in the regular glass, Mumm Grand Cordon Rosé has great freshness in the attack, after which it reveals its fruity nature. When tasted in the heavier, polished purple glass, however, it reveals an attractive depth and gourmet notes of red fruit (morello and amarena cherries) and Viennese pastry.
The experiment was repeated with the Mumm Brut Millésimé 2013, first tasted in the lighter, frosted glass with it texture surface, revealing a hidden freshness with delicate, lucid aromas that do not normally come to the fore with this cuvée. Tasted in the classic Mumm glass however, this mature, structured and precise vintage cuvée offers gourmet pastry notes.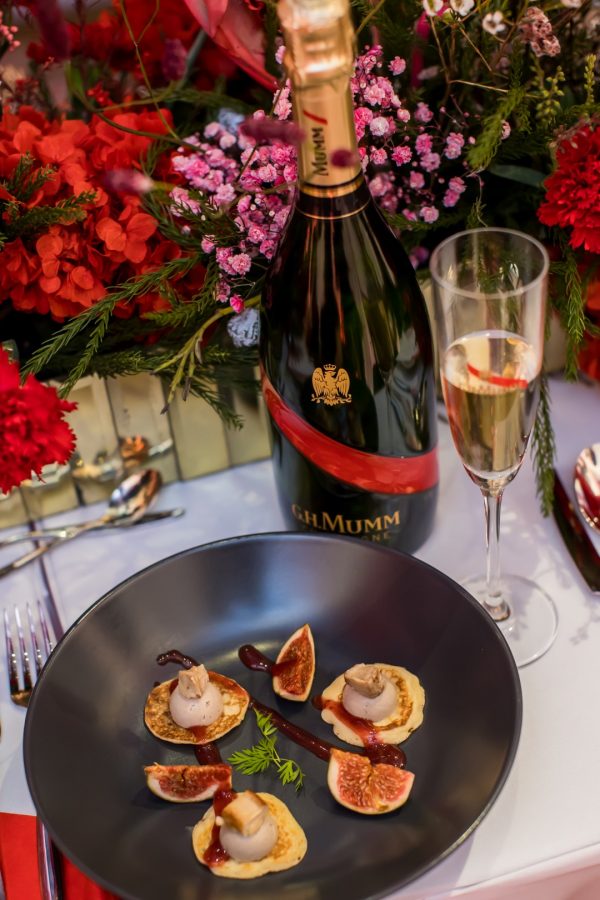 "This innovative experiment helps reveal the wealth of nuances that are hidden in Mumm's wines, as well as the remarkable, kaleidoscopic nature of our own, marvellously human responses to champagne," concludes Laurent Fresnet.
The conception of Mumm Taste Encounters is in-line with the brand's ethos of continual innovation in the making champagne that spans nearly 200 years – a vision rooted in the Maison's uncompromising relationship with quality and summarised best in founder Georges Hermann Mumm's motto, "Only the Best."
In a world that craves certainty, G.H. Mumm celebrates the pursuit of progress and inspires forward-thinkers to create change by sparking optimism with its own belief that exploration moves the world forward. Apart from the Mumm Taste Encounters, another project that exemplifies G.H. Mumm's avant-garde vision is its collaboration with SpaceX in creating the first champagne available in space.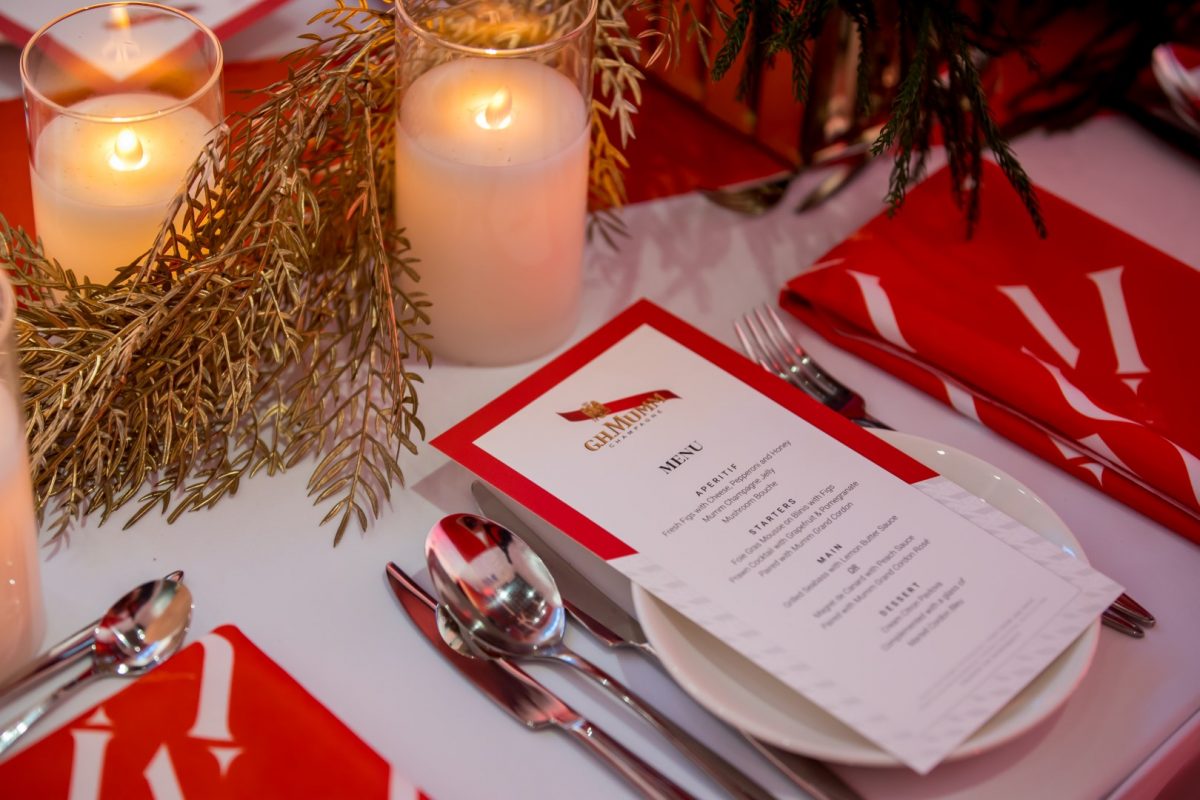 EatDrink was honoured to have been a part of such a unique and revelatory tasting experience! For more information and the latest news on G.H. Mumm, visit www.mumm.com.
Featured image: Masters of Their Crafts – Octave de Gaulle, Laurent Fresnet, and Gabriel Lepousez