Flint x Guest Chef T.C.: Noma-Inspired Dishes: Restaurant review
This review is brought to you in part by Flint. 
Some collaborations seem made in culinary heaven: When a skilled 26-year-old Malaysian chef who spent 14 months in the kitchen of Copenhagen's Noma teams up with an establishment in KL whose founders have specialised in observantly executed food and first-rate wines for more than a decade, the alchemy of youthful panache and seasoned perceptiveness is a prescription for flavours that linger in the mouth and on the mind. Potential local wunderkind T.C. (Toraik Chua) cooked for four briskly attended evenings this month at Persiaran Ampang's Flint Restaurant and Bar, in a pop-up that stirred a meaningful sense of excitement for how both sides might continue to work together to make a long-lasting mark via an ambitious canvas.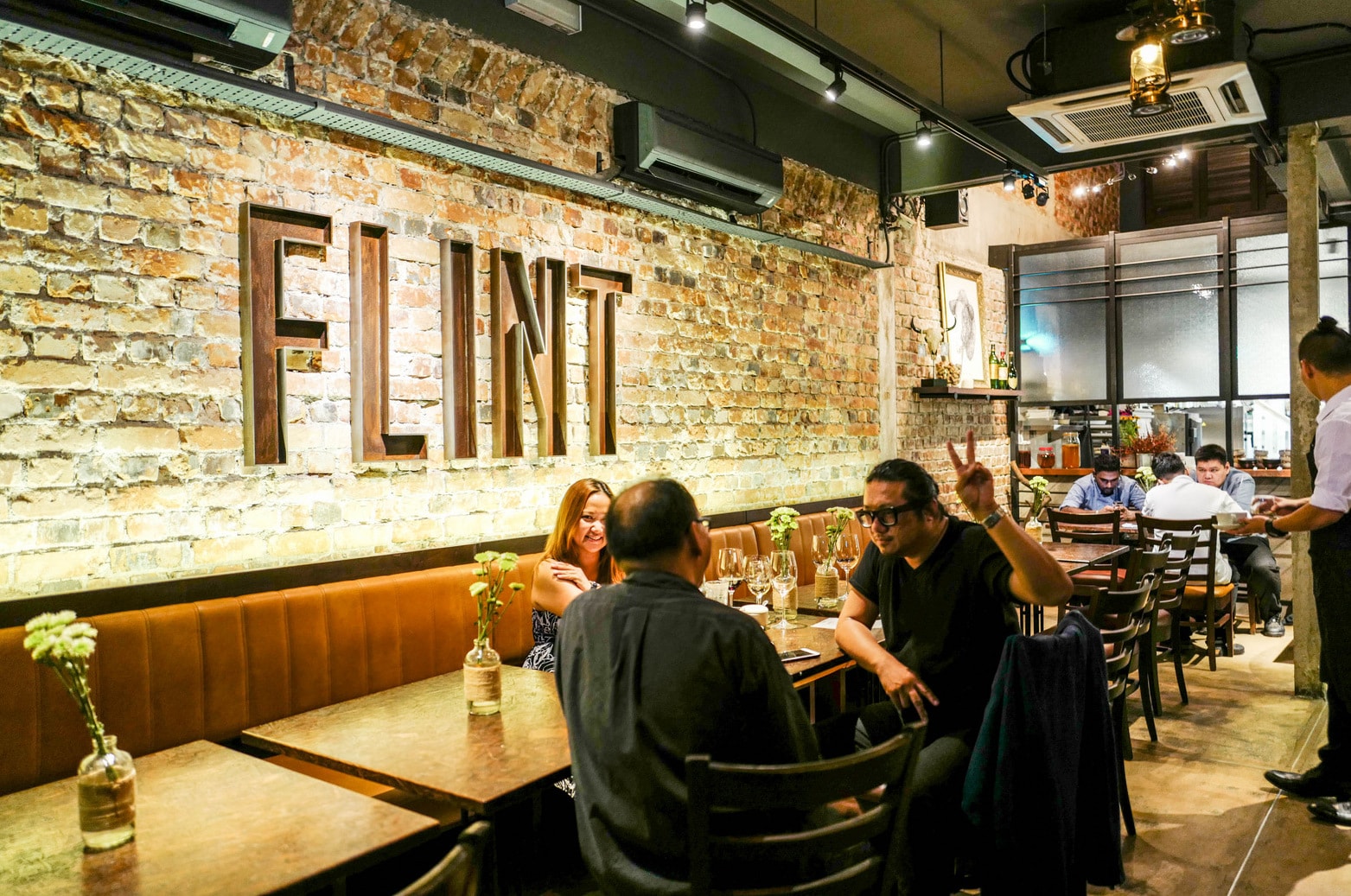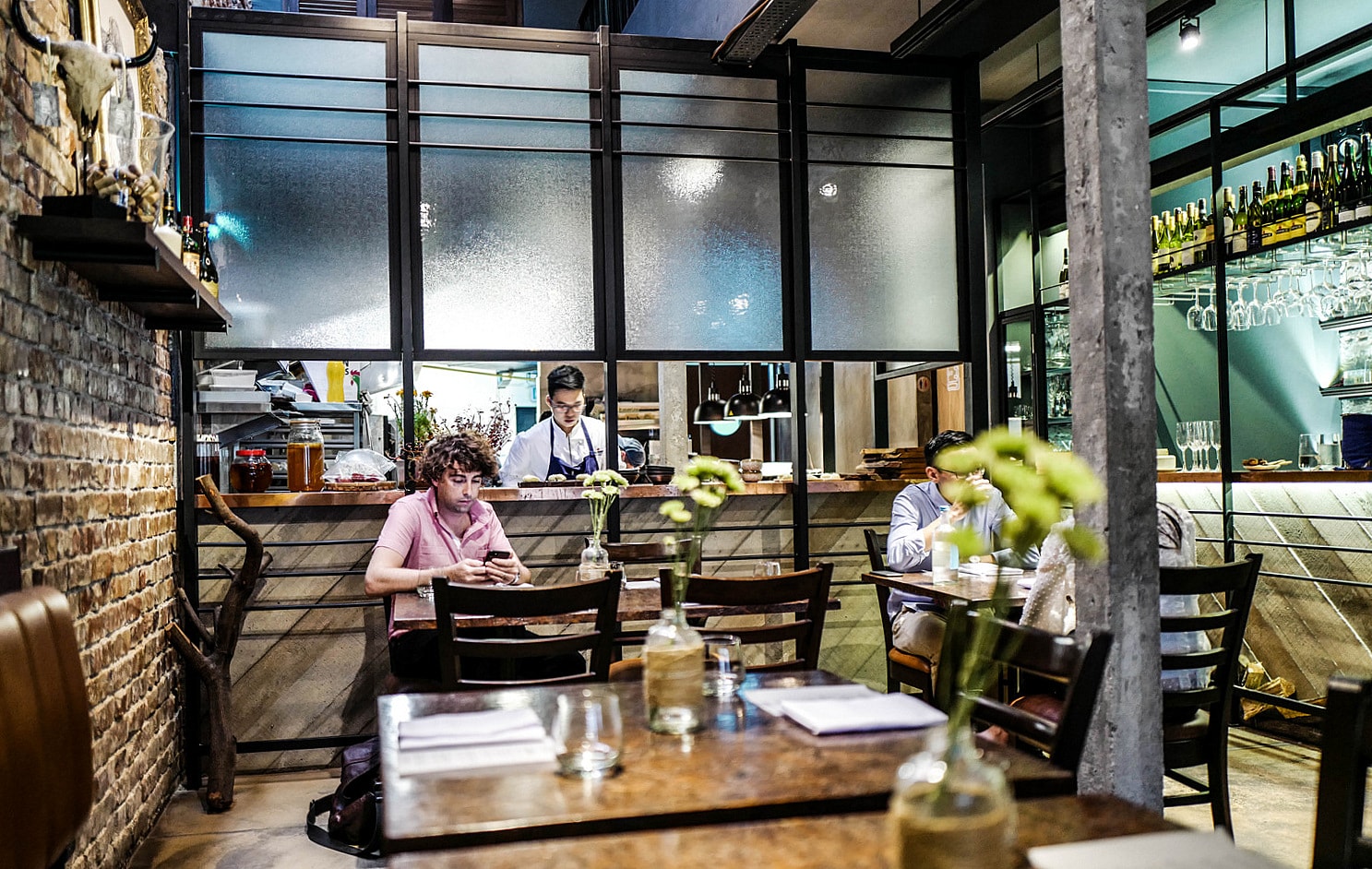 Wine pairing dinner
For this wine pairing event, T.C. shouldered the twin challenges of placating a crowd that craved brilliant Noma-inspired creations and introducing himself as a talent to watch on his own merit – a complex task considering many of us had neither been to Noma nor experienced T.C.'s cooking before. The meal took flight with a series of starters that carried clear stamps of our homeland's harvest – lacto-fermented plums and flowers that breathed out fresh, natural nuances; wisps of flatbread crackers adorned with dill, wood sorrels, marigolds and creme fraiche; baby corn with horseradish whipped cream and turmeric leaf oil; and sweet, succulent frog legs, kataifi-cloaked and rounded out with garlic cream and kelp powder.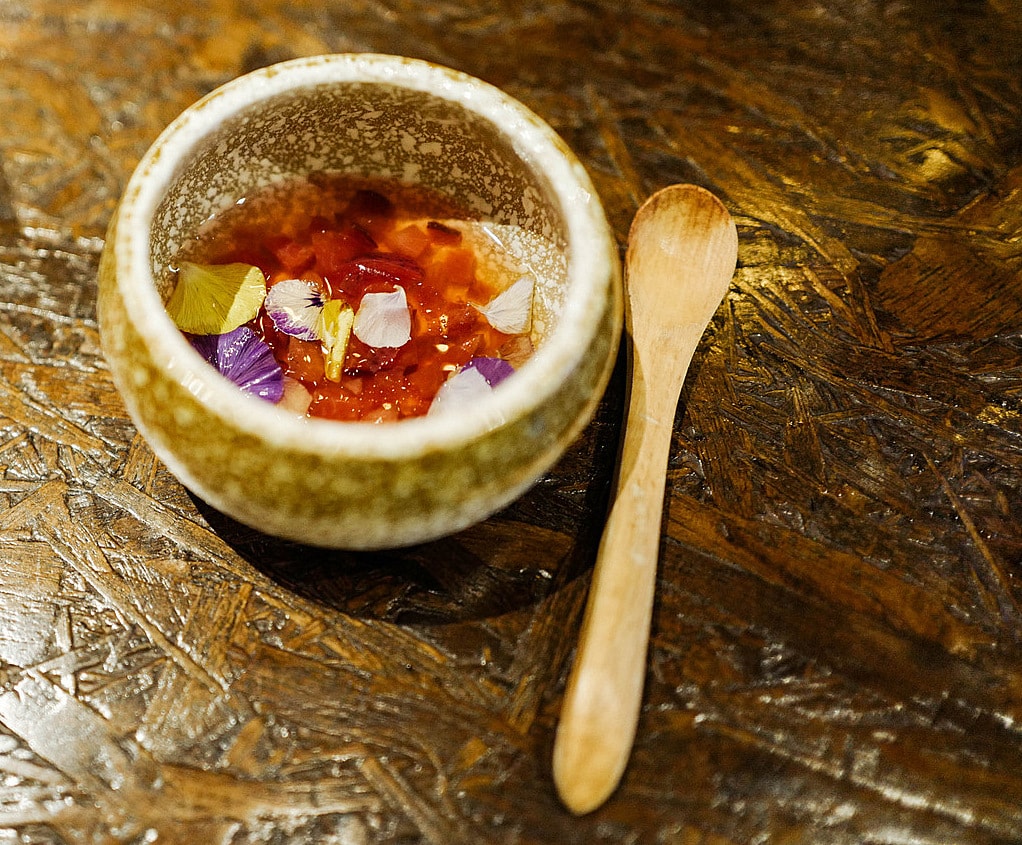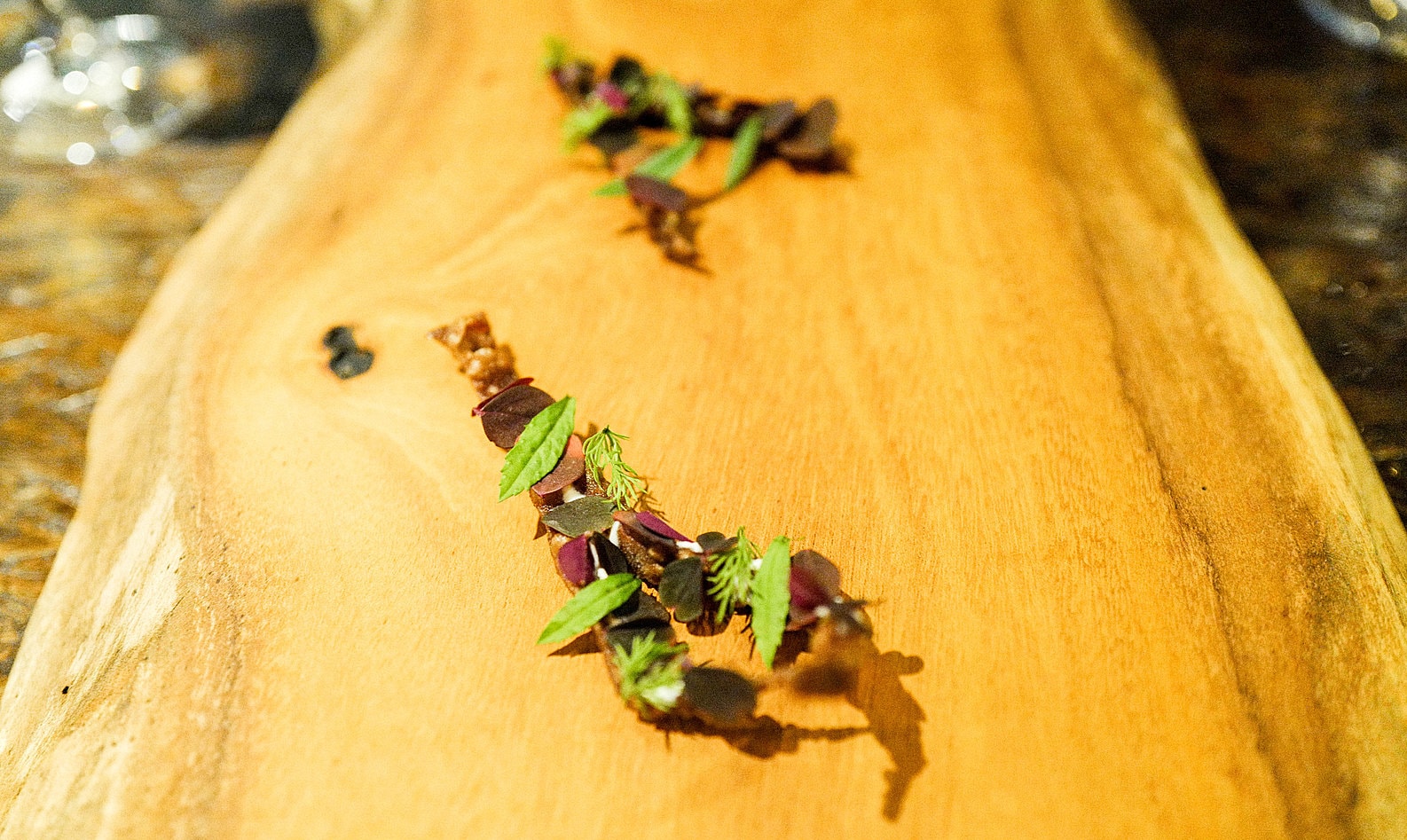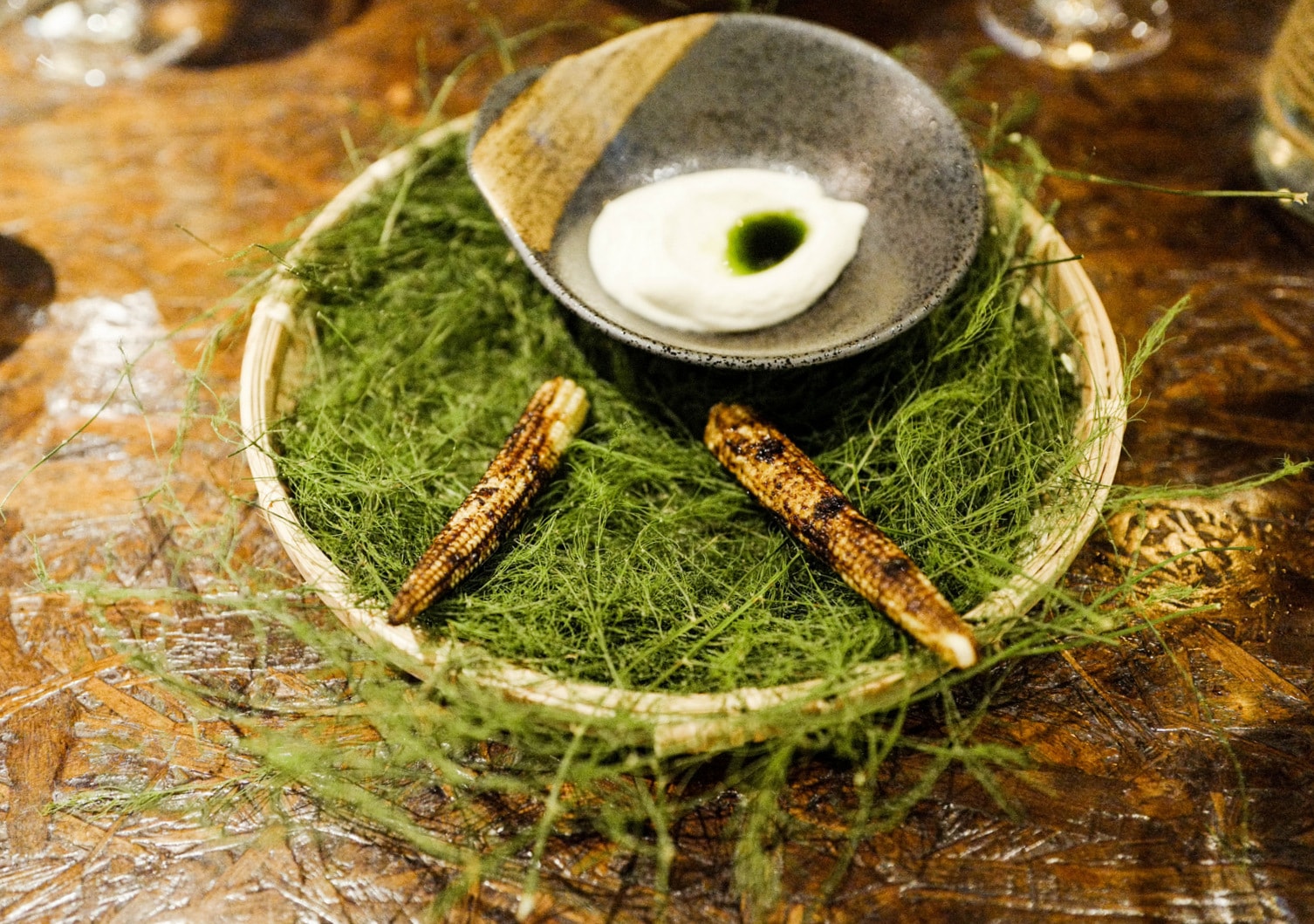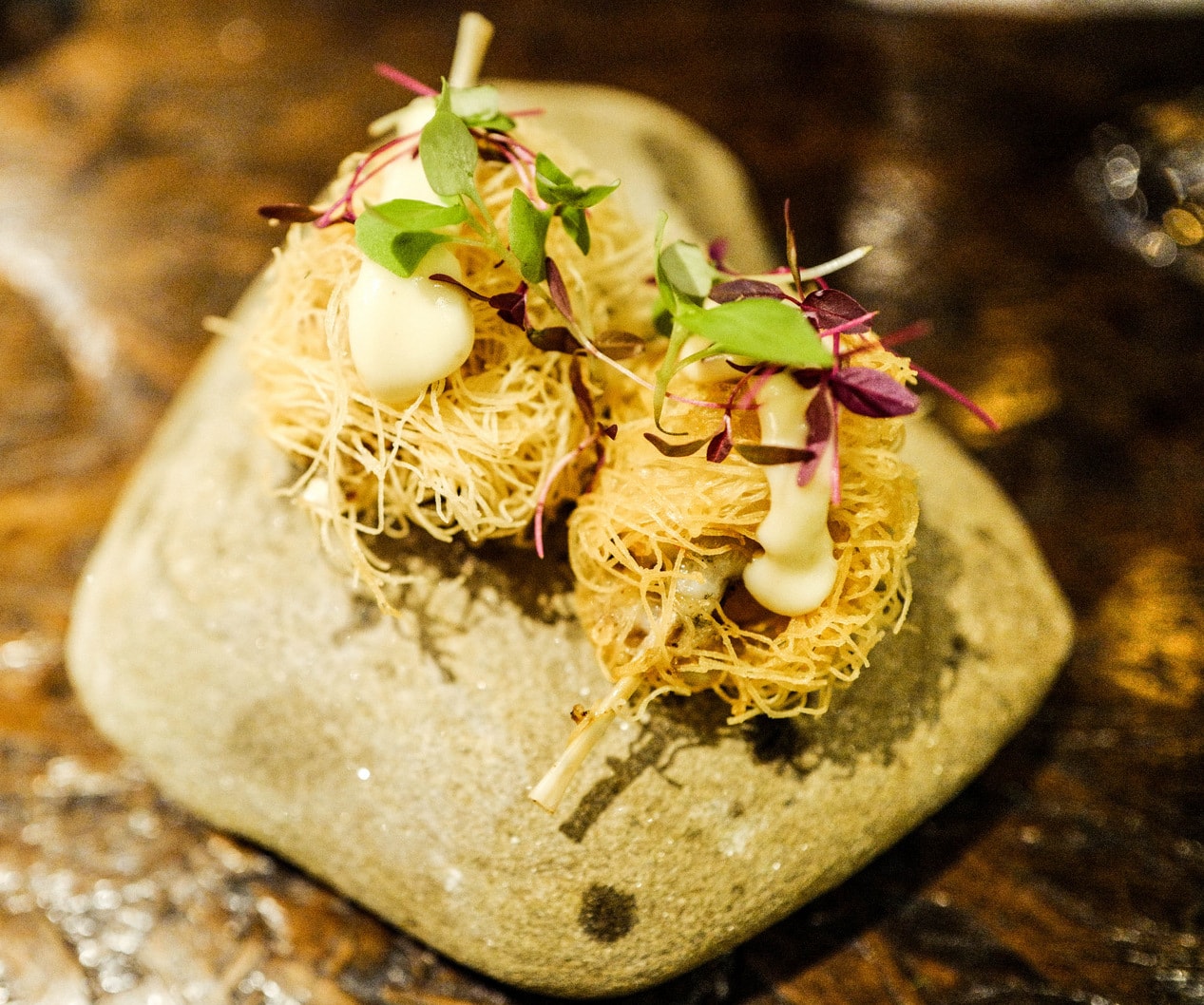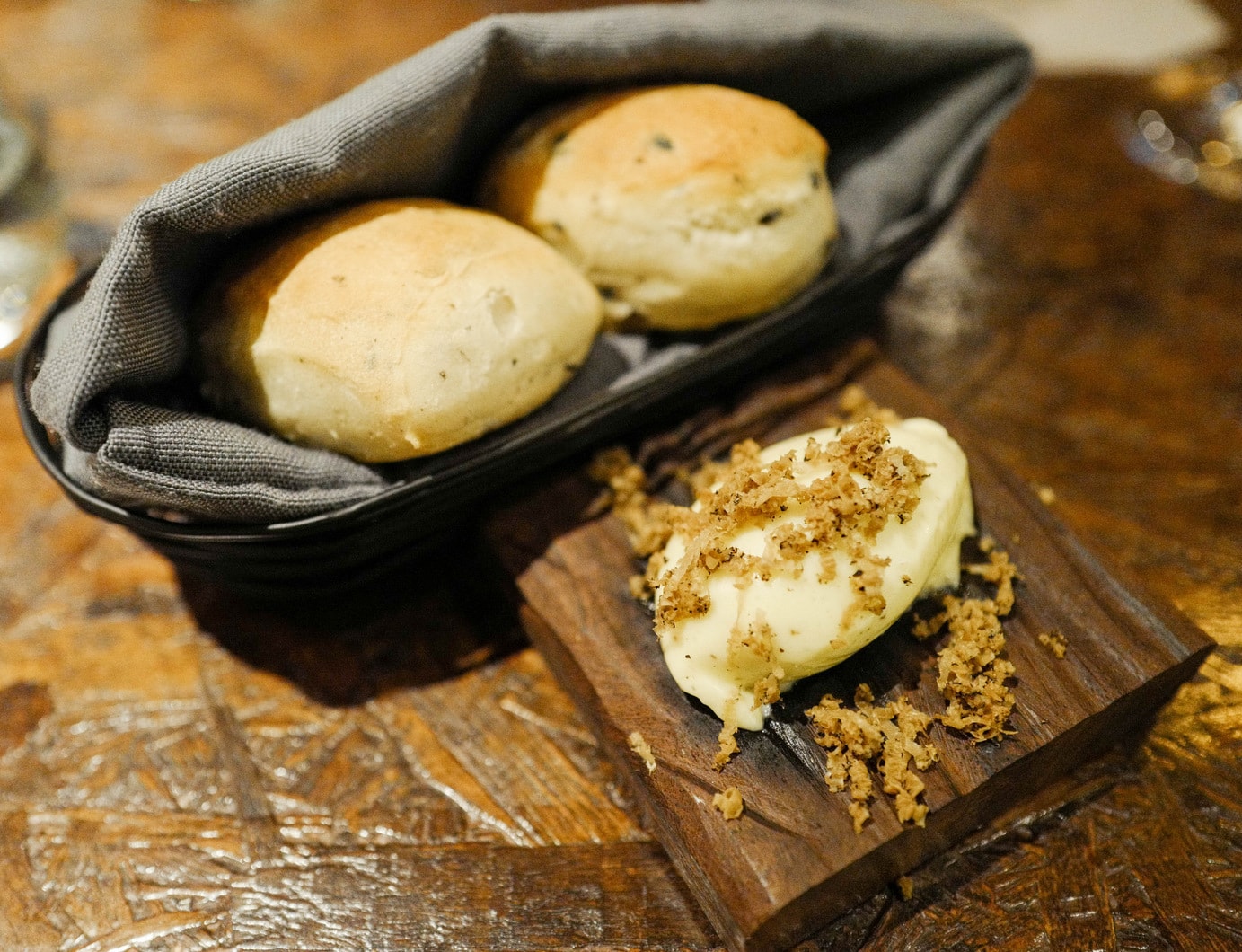 Astutely partnered with both a delicately dry Trimbach Riesling and floral-fruity Alois Lageder Gewurztraminer, these were a scintillating launch, transporting the palate through an unforced, unhurried progression of pleasures, from carefully calibrated subtleties to full-bodied robustness.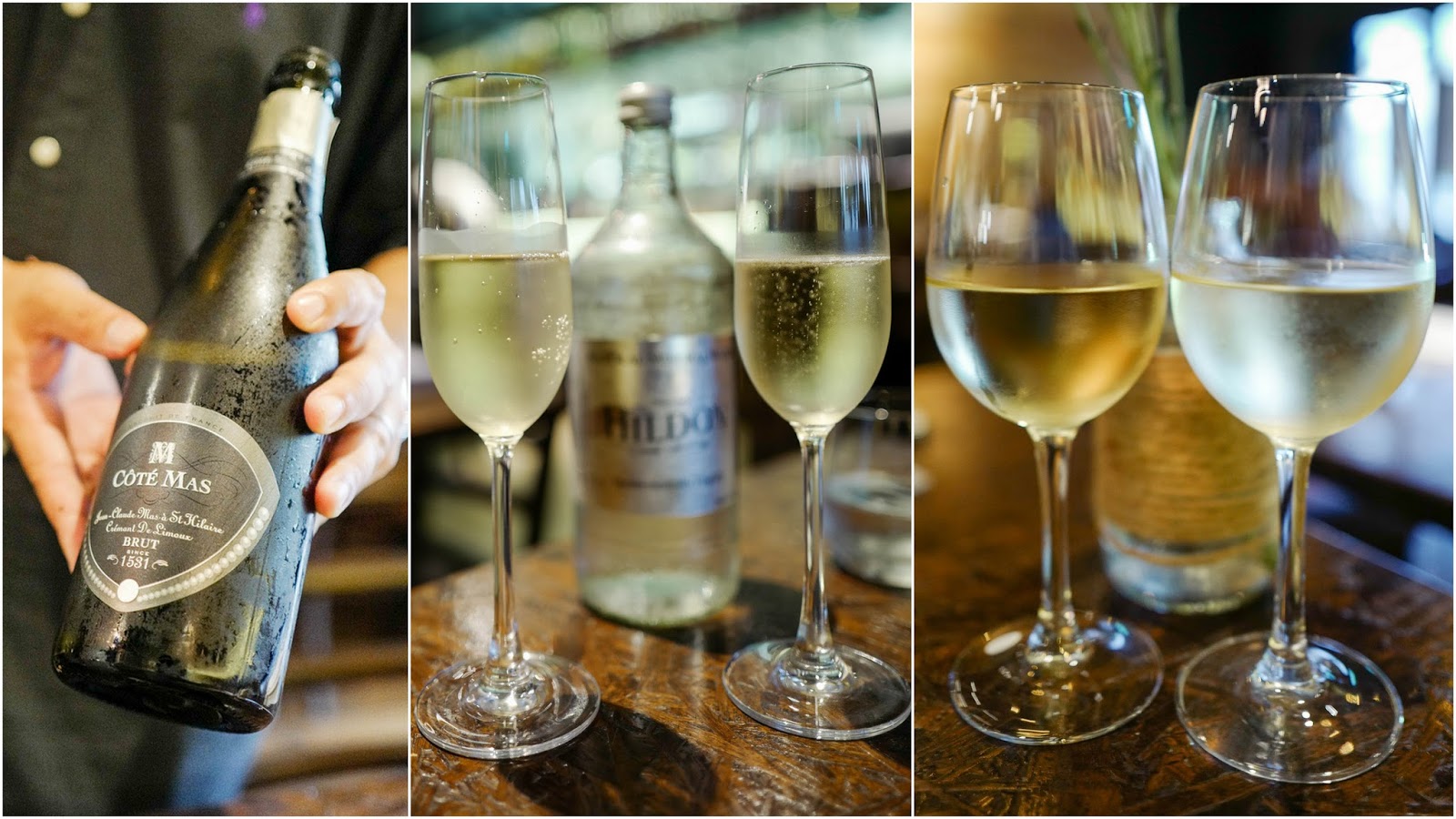 The next slate delved into even deeper discoveries – cucumber with tomatoes and galangal evoked what a Malaysian gazpacho might be, while Canadian scallops travelled from the North Atlantic to meet their match in Cameron Highlands kale and flowers. Again, the choice of wine elevated the enjoyment, with a Pegasus Bay Pinot Noir as an unexpectedly graceful enhancement.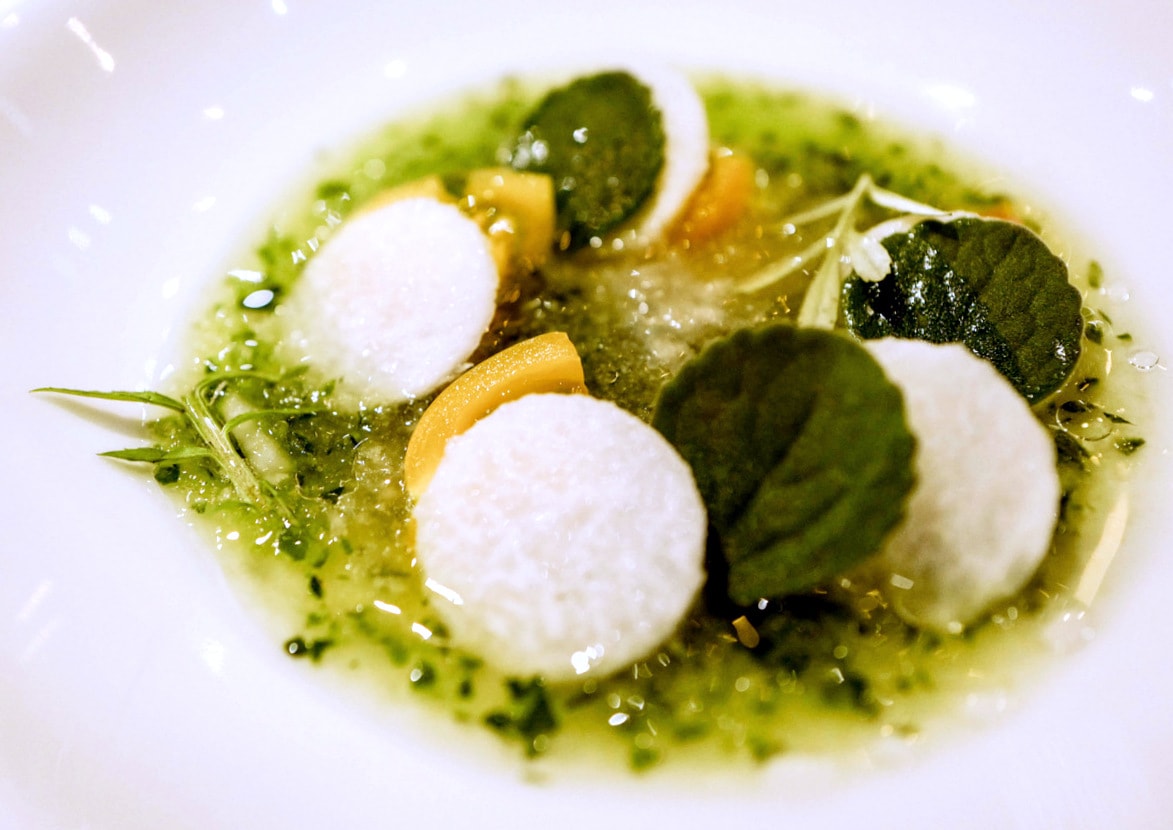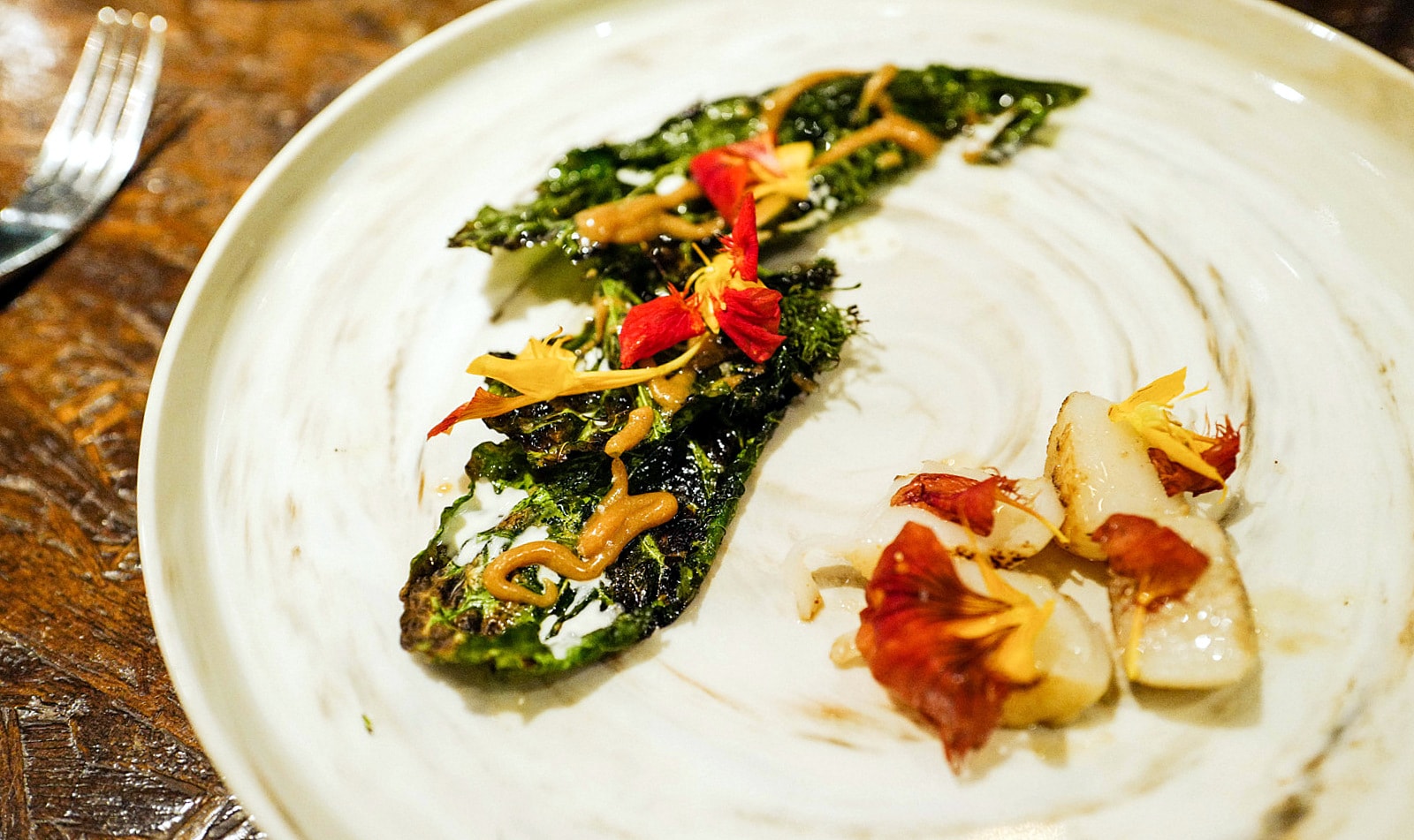 Main course
Our favourite course was the sparingly cooked king prawn with carrots, its foamy bisque channeling the sort of full-fleshed, crunchy-shelled crustacean resonance that's so richly fulfilling. The final savoury temptation, wagyu beef with barley and truffles, not only ensured that red-meat carnivores had no cause for complaints but was yet another intricately thoughtful coupling of protein and produce. A velvety Il Poggione Brunello di Montalcino capably stood tall with these lusty powerhouses of flavour.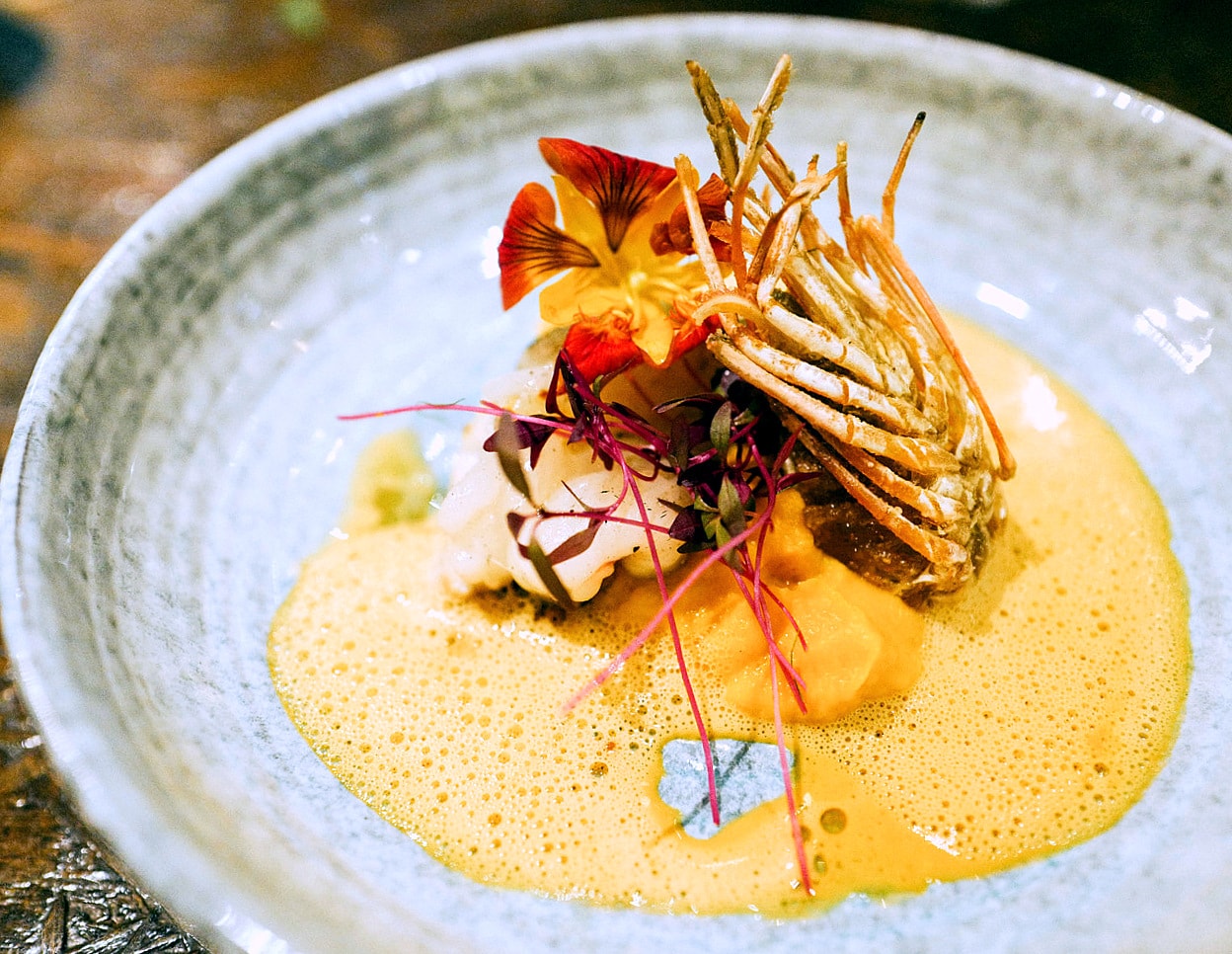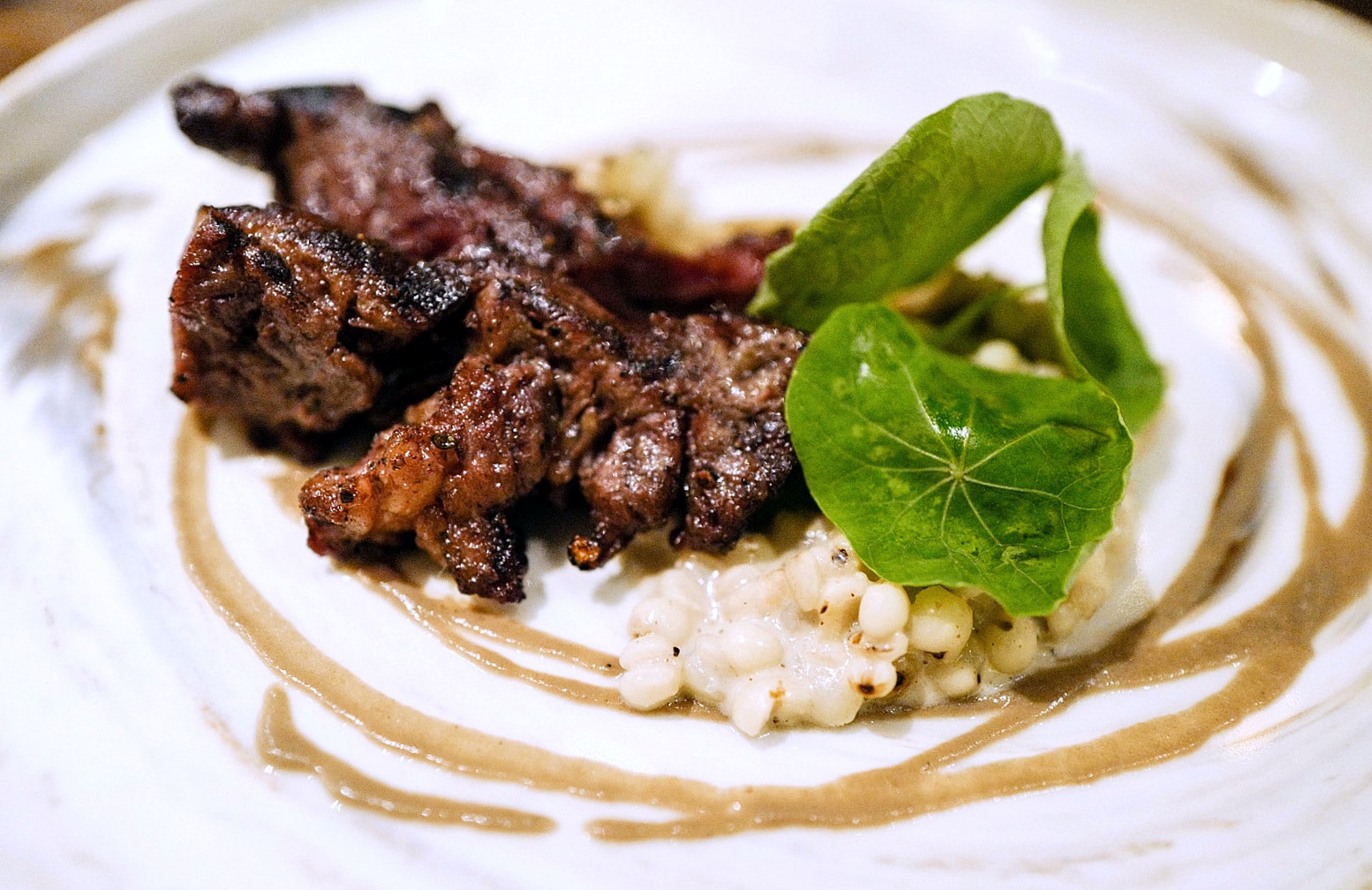 Desserts
Dual desserts lifted the number of formal courses to a perfect ten, with lively tasting notes and light textures delivering the dinner to its ideal end. Kaffir lime sorbet sang a vibrant score with green apples and lemongrass, while sweet potato, gula melaka and santan produced their own lovely three-part harmony, with nutmeg-topped biscotti for an epilogue. Taken as a manifesto for what T.C. and Flint aim to accomplish, this was a menu that succeeded in sustaining surprises and satisfaction in equal measure, confirming T.C. as a chef to track as he continues to evolve and mature into his thirties. Many thanks to Flint for having us here.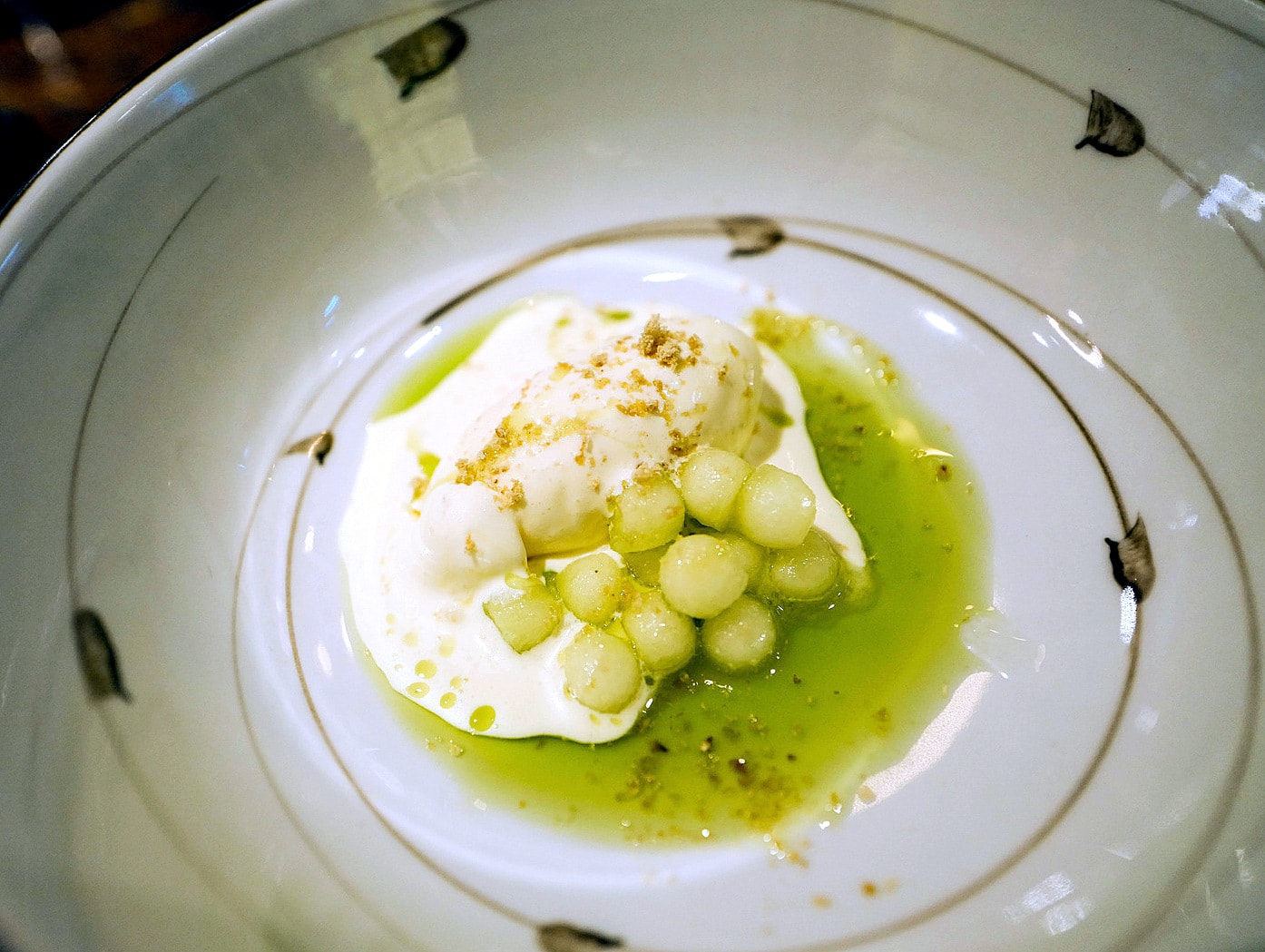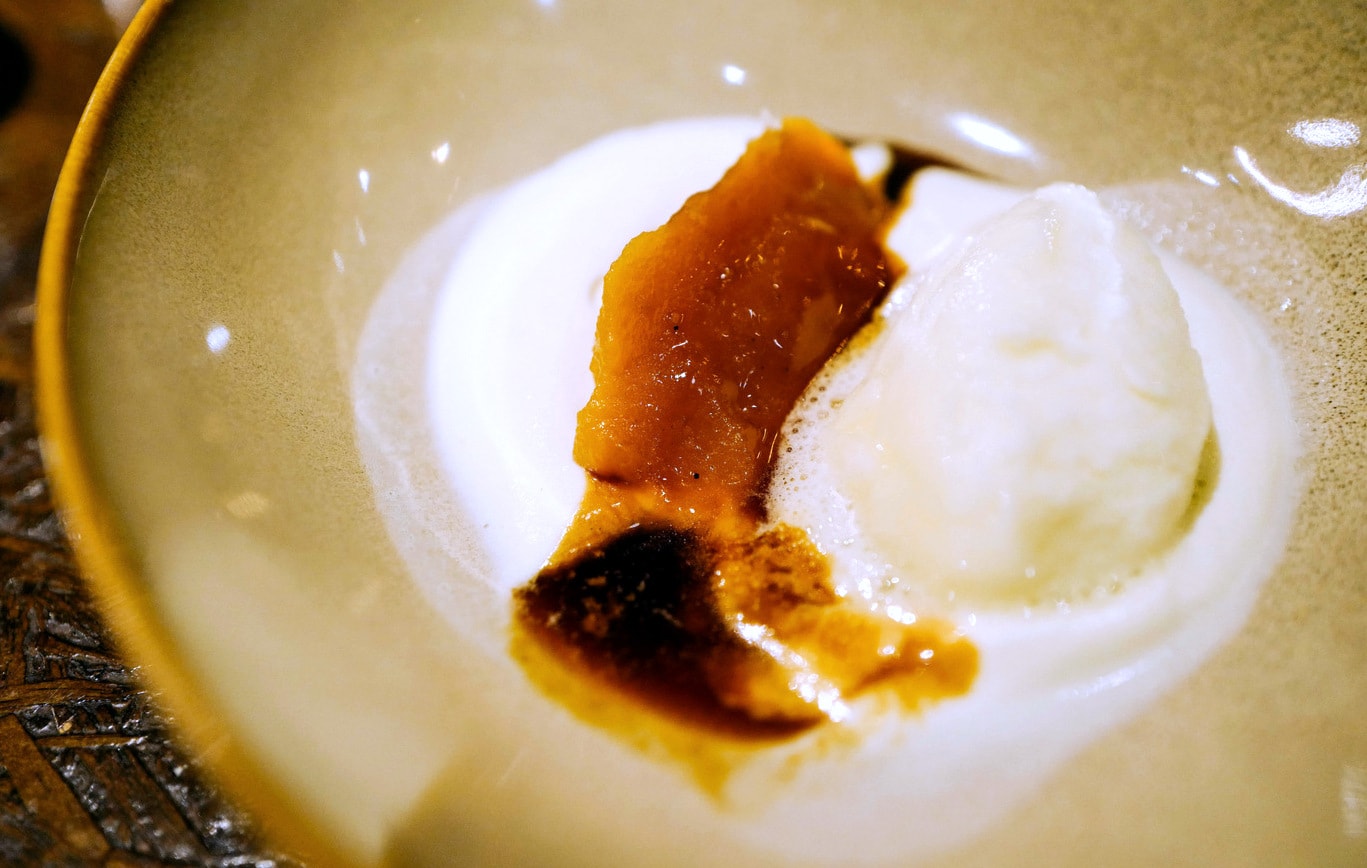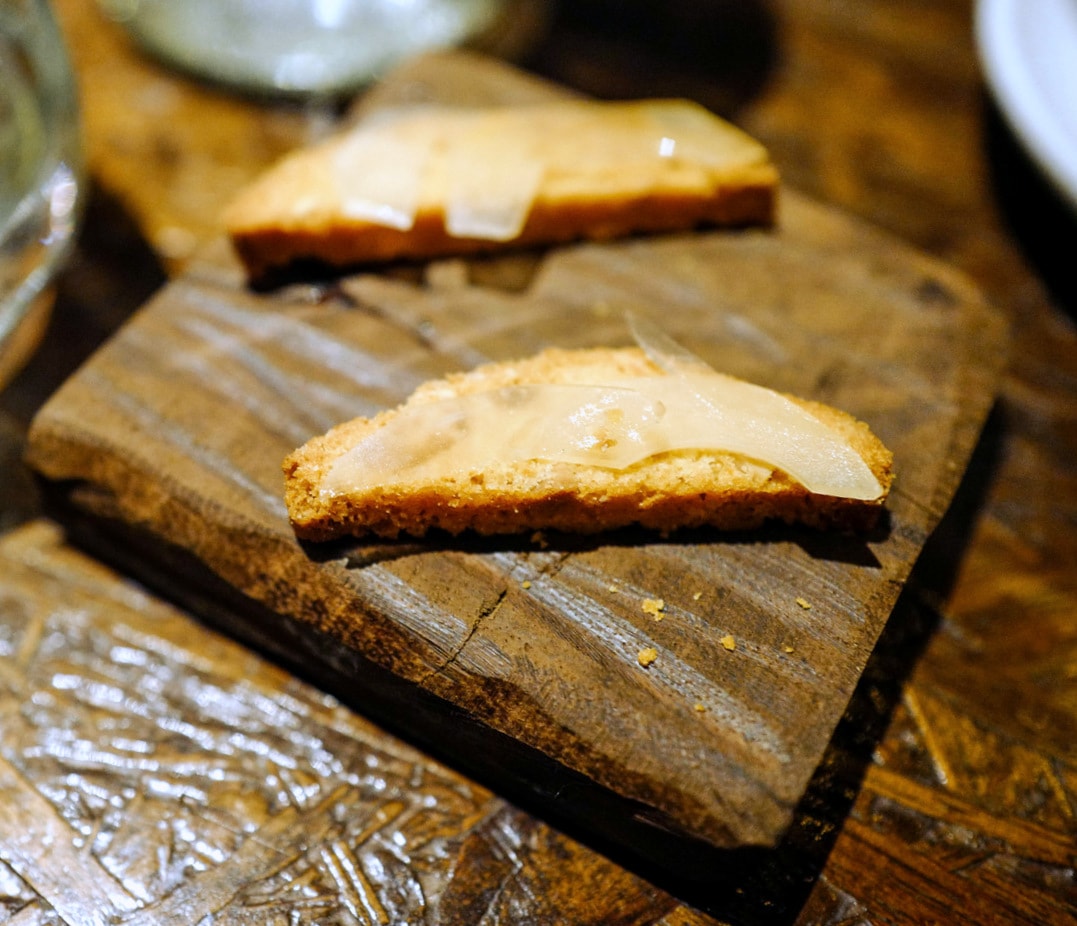 Location & Details
Address: 24 Persiaran Ampang, Kuala Lumpur.
Tel: +603-4252-8262
Find: View directory for Flint here.