Bring BATS into the Belfry With a Whole New Menu: Snapshot
Our favourite local haunt BATS Bar on Telawi Street is back with a whole new menu!
Promising even more international flavours, the Asian, Australian, and European-inspired menu completes the welcoming atmosphere where old and young can come together over a meal and a pint, or one of their devilishly good whisky sours.
Our night kicked off with a roundup of popular selections from the new menu, starting with a tantalizing South Indian Lamb Varuval. Spicy and succulent chunks of tender lamb served in a creamy, equally spicy gravy, we were almost too impatient to spoon it onto our flatbread before gorging.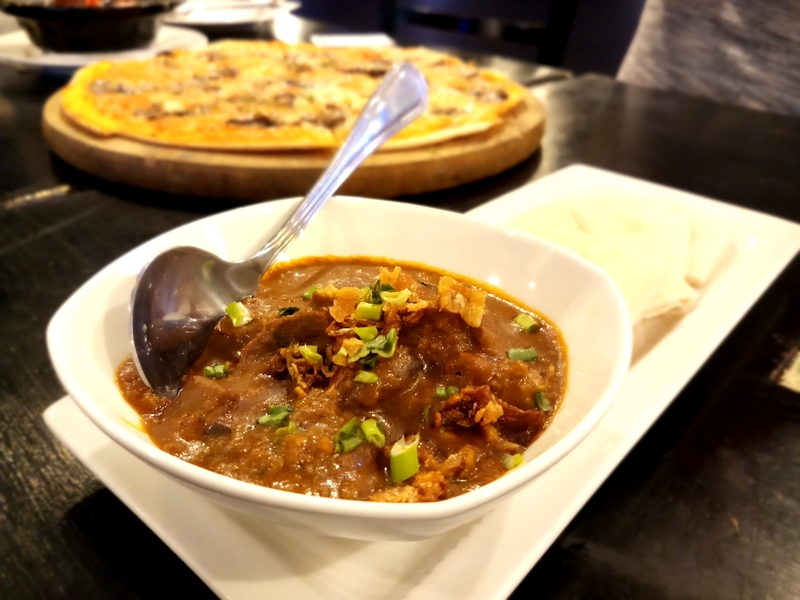 Another featured dish proved to be an immediate crowd-pleaser: Tiger Prawns in Oil. Plump and fresh, these prawns sauteed in olive oil, garlic, and chillies is a perfect addition to the small eats section, as each delicious mouthful packed with umami and with just the right kick of hotness, will definitely awaken your appetite.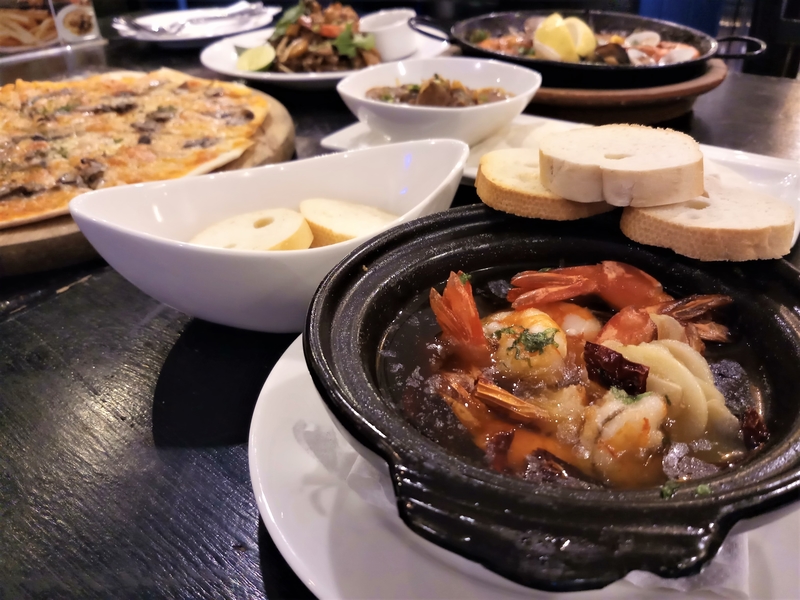 You don't have to be a veggie lover to enjoy the Mushrooms All The Way pizza! This thin crust covered in a variety of fungi such as shiitake, button, and oyster mushrooms bound together with a touch of basil and mozzarella cheese is the perfect centerpiece of a fun night out, and the lightweight carb will not stuff you to the brim and slow you down in between drinks.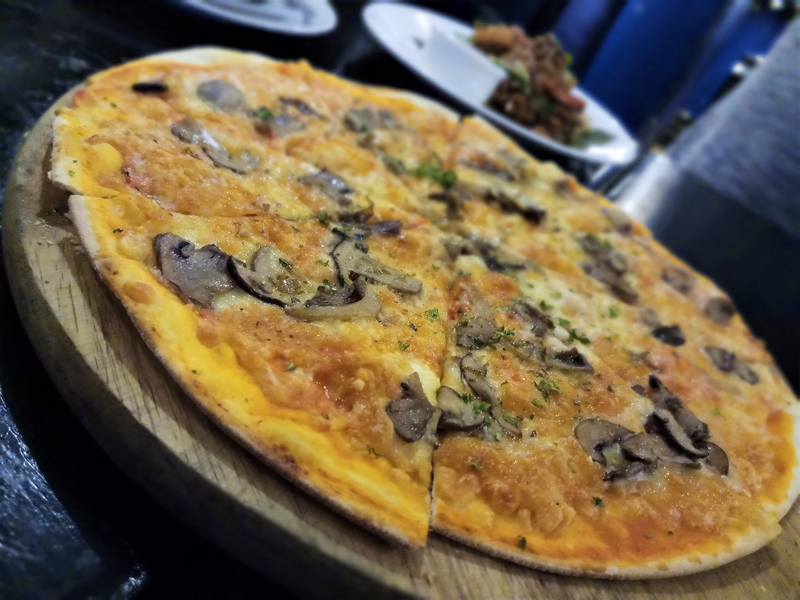 Should you be in the mood for a hearty dinner, BATS also has a selection of mains you'll be happy to have all to yourself. Pictured here (and eaten by yours truly) is the Paella Valenciana Mixta, a beautiful simmered pan full of the best of Spain. Fluffy long grain rice marinaded in stock of prawn, chicken, and clam topped with squid and mussels with a sprinkle of green peas guarantees a satisfying meal, that will surely have you going back for more.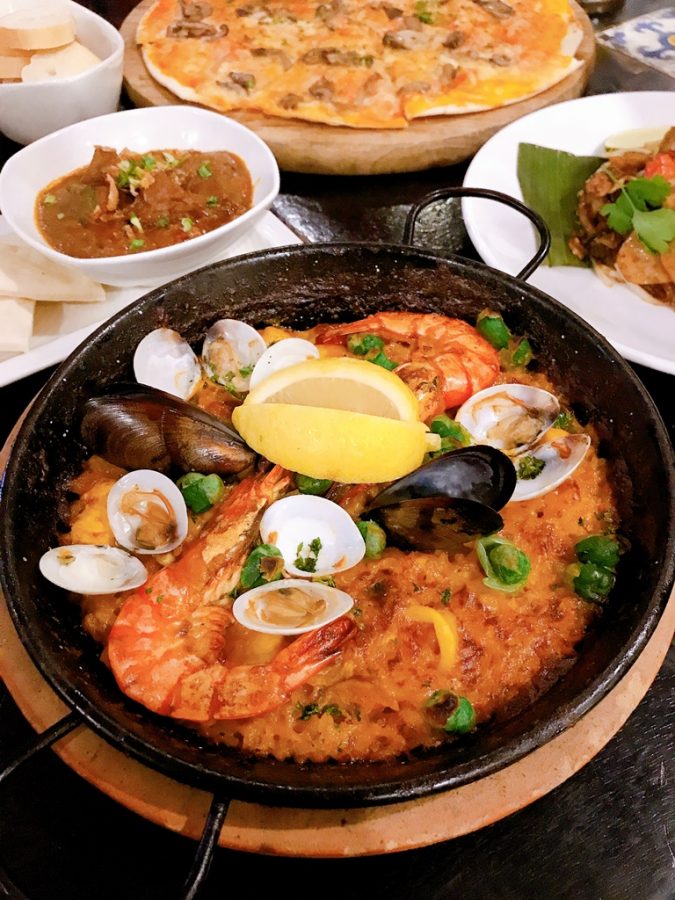 And true to being a real Malaysian, a section of local favourites on the menu is always a welcome sight. Despite us having the aforementioned foods already in our bellies, a plate of steaming hot Char Kway Teow was just too good to resist. Everything we love in a wok-fried dish from shrimps, bean sprouts, fresh cockles, and flat rice noodles to the dark soy sauce that coats all of the ingredients as well as the sliced chilli padi on the side solidifies a good end to the night.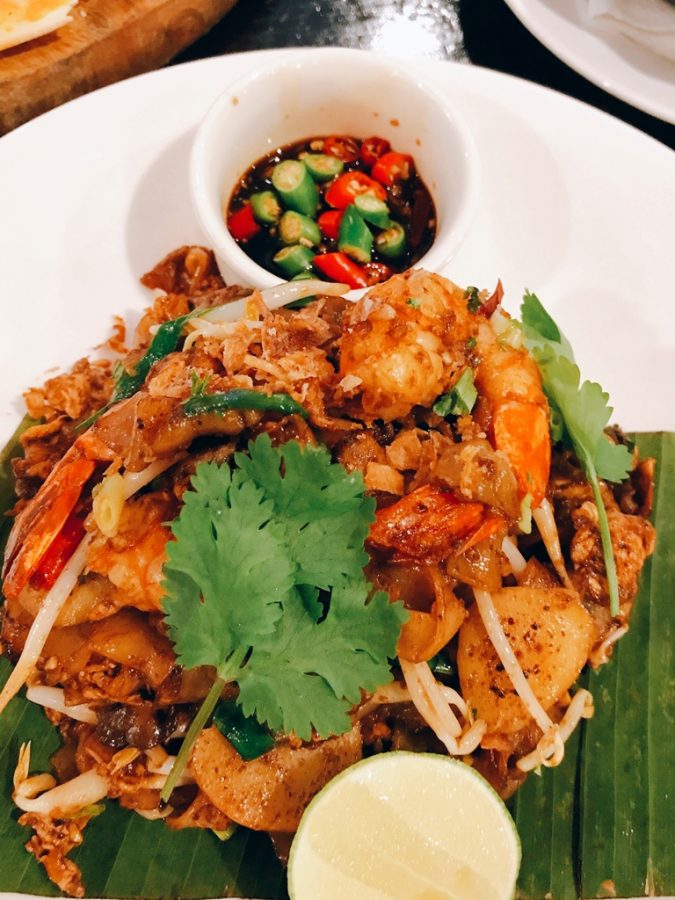 But what is the end of a night without a great dessert? Homemade by the head chef of BATS himself, the Tiramisu sent our entire table into sighs of content, with praises sung of its authenticity and simplicity. Layers of Vittoria coffee and mascarpone cheese without the oily, heavy aftertaste of whipped cream sealed the deal for our promises to return just for this particular offering. Be sure not to be too drunk by the time you order this dessert however, for you might miss out on the hint of rum permeating the espresso topping!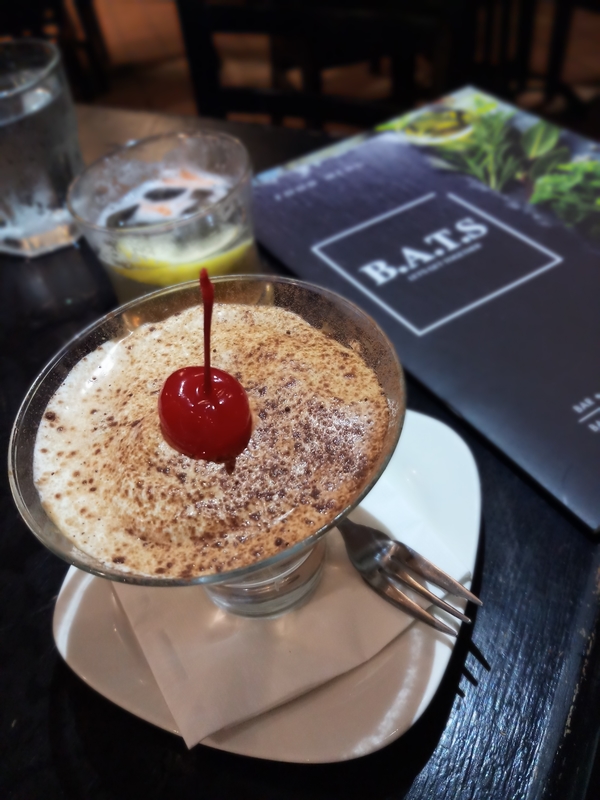 The new menu is available not just during dinner, but also for lunch, so come on down and spend a good day eating away.
Location and Details
Address: B.A.T.S Bar, 28, Jalan Telawi 2, Bangsar, 59100 Kuala Lumpur
Tel: +6018 322 0036
Opening hours: 12pm – 11.45pm (Monday to Thursday), 12pm – 12.45am (Friday to Sunday)