Why You Should Visit Gin Rik Sha in Damansara Heights
Damansara Heights has no shortage of appealing restaurants and draws hungry crowds from around the neighbourhood and beyond. One of the best we've found here is the charming modern Indian restaurant called Gin Rik Sha. It's not really fusion in the strictest sense… probably the best way to think of it is eclectic, contemporary cuisine with an Indian twist. And boy, is it ever good!
We reviewed the restaurant just under a year ago and figured that not too much would have changed in the interim. We couldn't have been more wrong, as Gin Rik Sha now boasts a gorgeous, stylish redesign that absolutely amazed us, and that's exactly what kicks off our favourite reasons to visit this delightful eatery.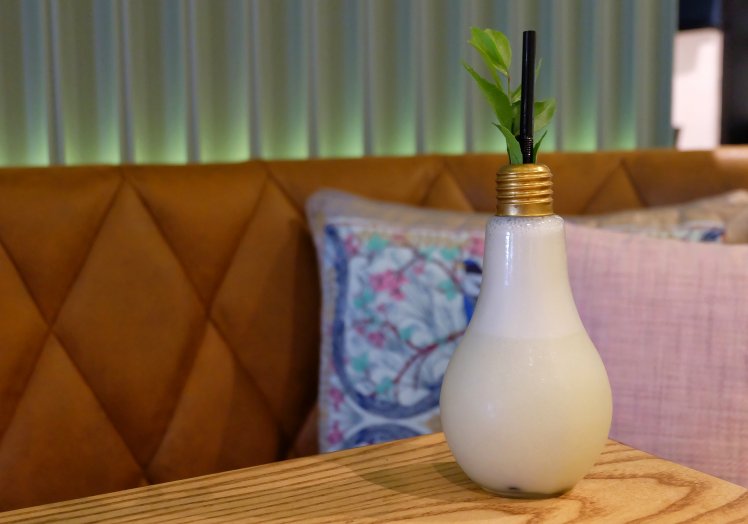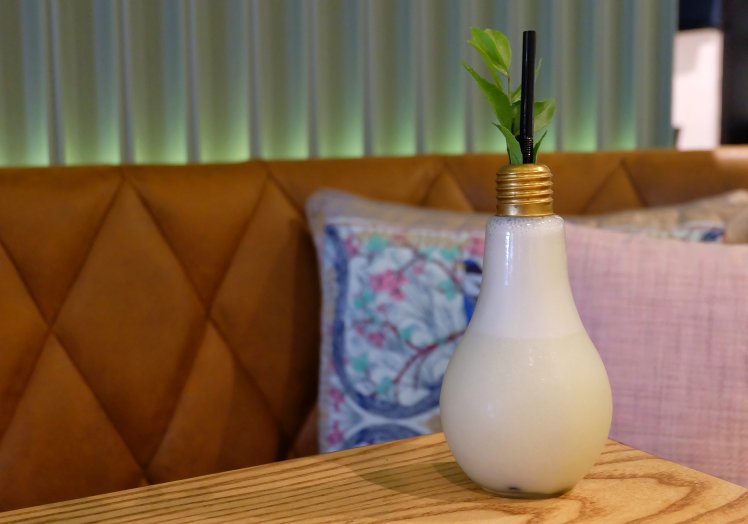 COMFORTABLE AND CHARMING. Apart from food and service, the other key pillar that contributes to a restaurant's success (or not) is its ambiance. With a recently completed refurbishment from top to bottom, Gin Rik Sha hits this one out of the park. This is a lovely, appealing space, striking all the right notes of colour, texture, lighting, and design. Whether you sit indoors in one of the stylish, contemporary chairs or take your seat al fresco, Gin Rik Sha couldn't be any more inviting.

COMPLEMENTARY COCKTAILS. Some restaurants have a bar as an afterthought. Some bars serve food and call themselves a restaurant. At Gin Rik Sha, though, it really is a restaurant and bar package deal. The cocktails that are handcrafted to order here aren't just creative and refreshing, many of them are specifically made to complement the cuisine. Remember how we said the food here was eclectic with an Indian twist? Much the same could be said for the drinks. The judicious and creative use of various spices and ingredients will tantalise your tongue and serve as a perfect foil to what really must be the best reason to visit Gin Rik Sha…
THE CONTEMPORARY CUISINE. We love the food here. Inspired by Asian ingredients, often drawing – either subtly or boldly – on those magnificent Indian flavours, the cuisine at Gin Rik Sha is never boring. On our latest visit, we were sampling brand-new creations for the new menu – so new they haven't yet been formally added, but everything we had was delicious. There's a real flair to the dishes here, and there are a handful that are so popular the owners dare not try to take them off the menu. One of them is the Banana Leaf Baked Sea Bass (RM36), which remains a firm favourite with Gin Rik Sha's crowd of regulars. The baked fish, served en croute in paper, is served on a banana leaf and complemented by perfectly cooked basmati rice and a delectable brinjal sambal. If you can't decide on a dish from among all the new temptations, we recommend sticking with this tried-and-true favourite.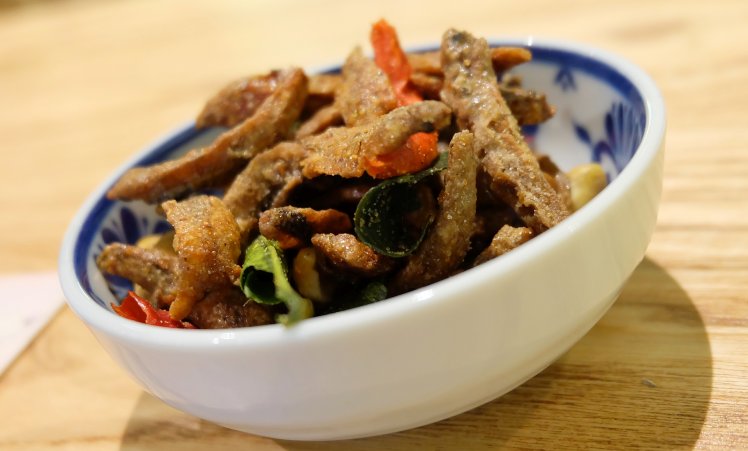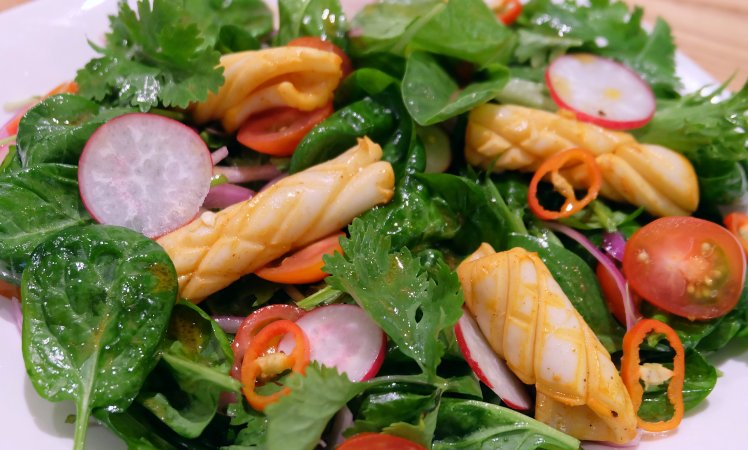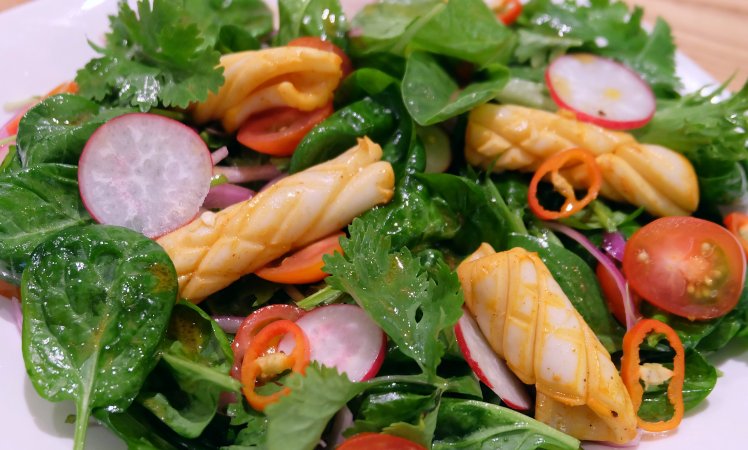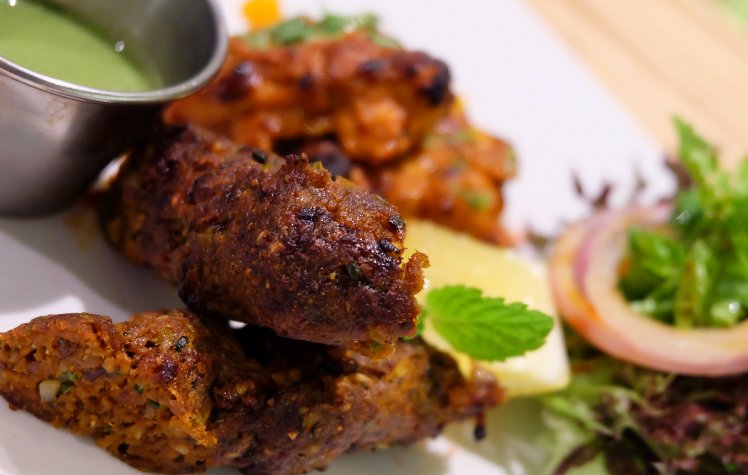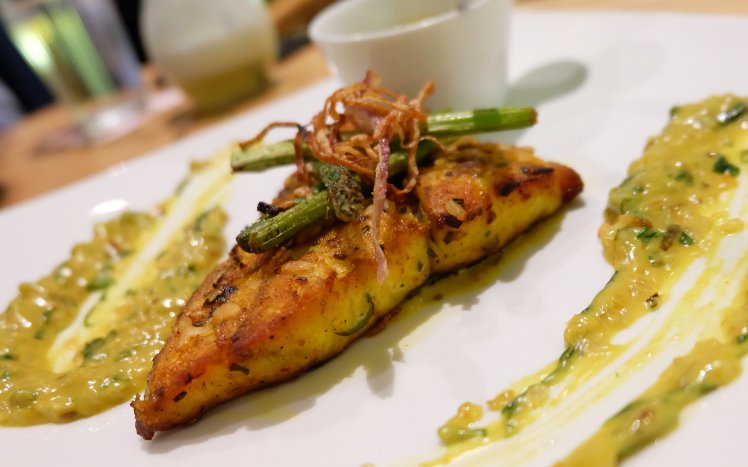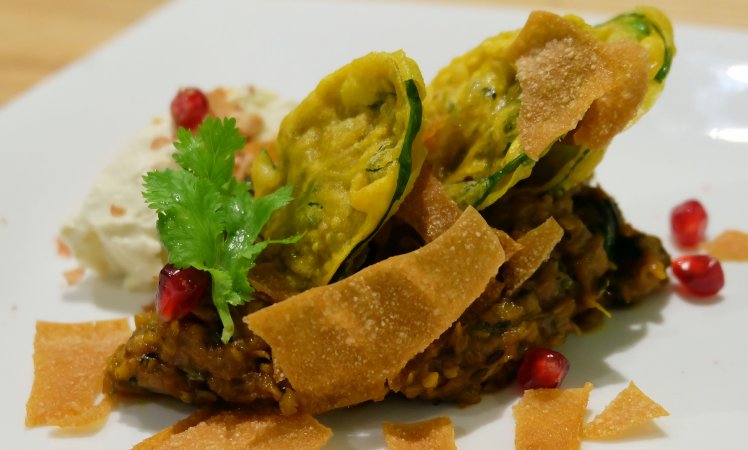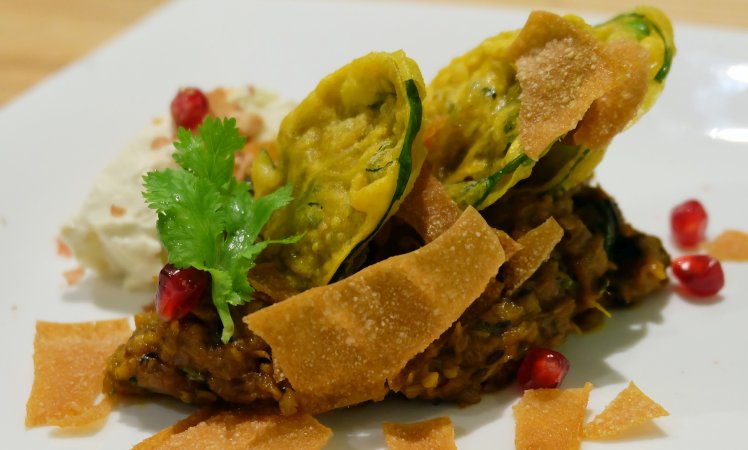 With its winsome, inviting décor and appealing ambiance, a fantastic value-for-money menu brimming with innovative takes on Indian cuisine, and a range of creative cocktails that will pair marvellously with your dish, Gin Rik Sha really ticks all of the boxes and that makes this restaurant one that's super easy to recommend!
Location & Details
Address: 37, Ground Floor, Plaza Damansara, Jalan Medan Setia 1, Bukit Damansara, Kuala Lumpur
Hours: 4:30PM – 12AM
Tel: +60 10-243 8266
Find: Find the directory for Gin Rik Sha here.