Award-winning One World Hotel Petaling Jaya is excited to announce the addition of their new casual dining outlet, [email protected], providing guests another beautifully spaced dining and event venue. Located on the second level of the hotel, [email protected] is a lovely cafe that provides a calming space and ambience surrounded by lush greenery and a very comfortable setting, and we recently got to pay them a visit.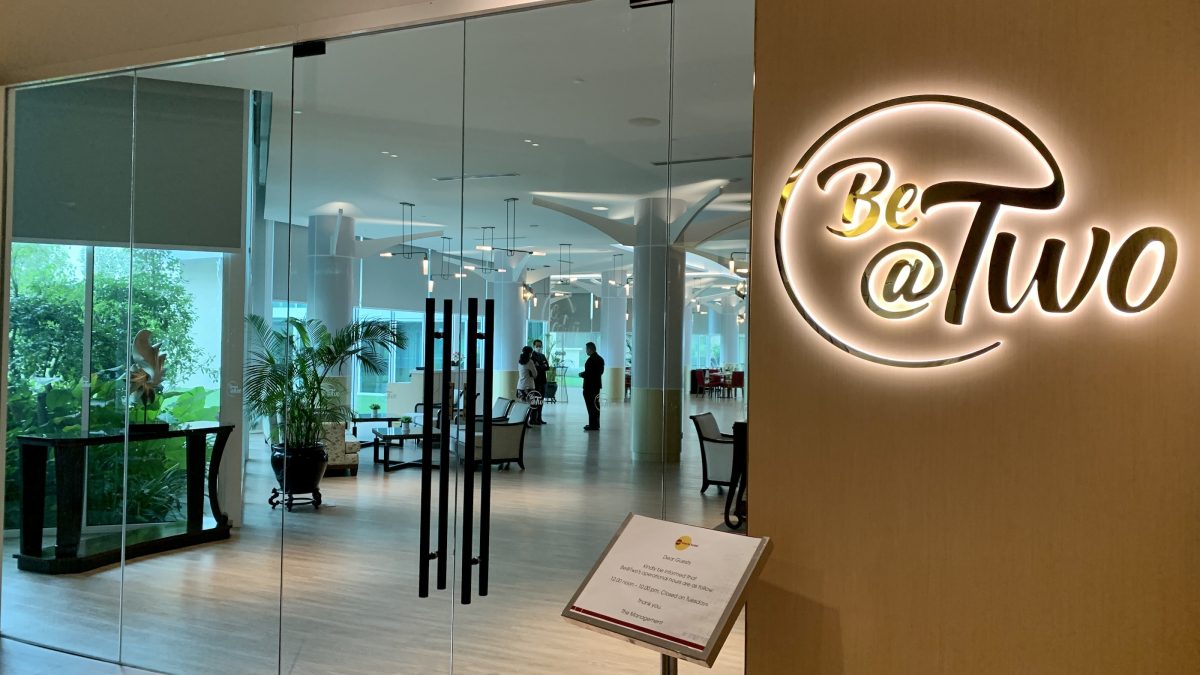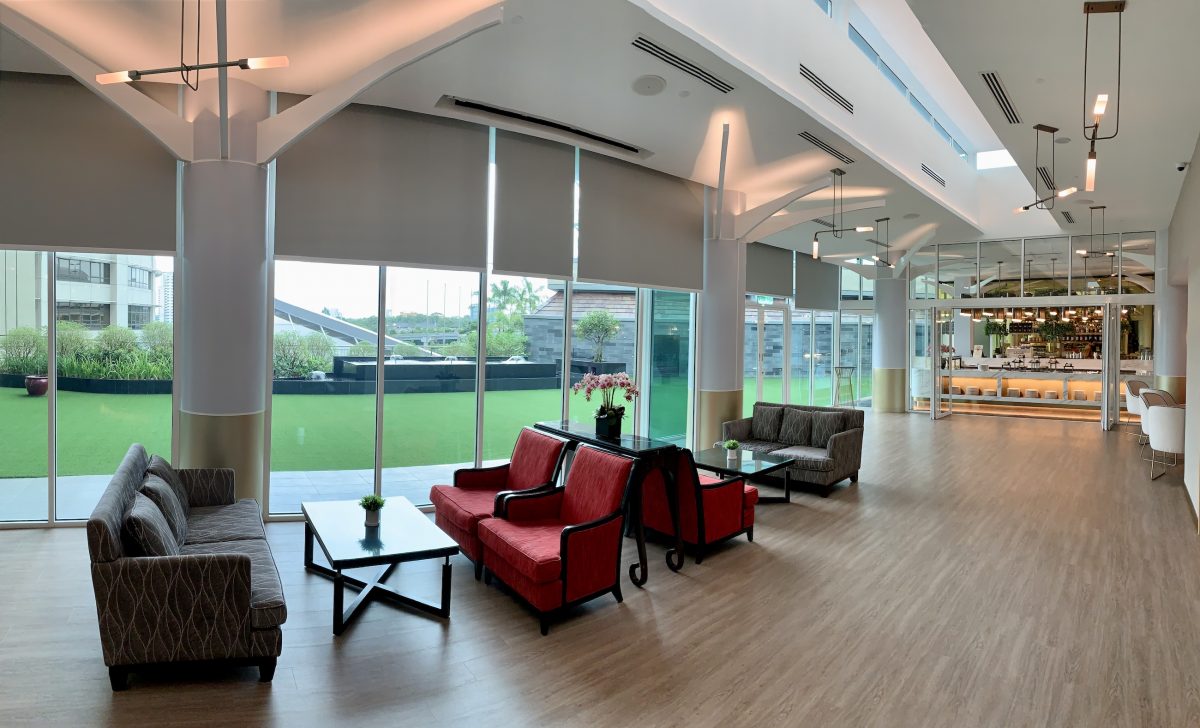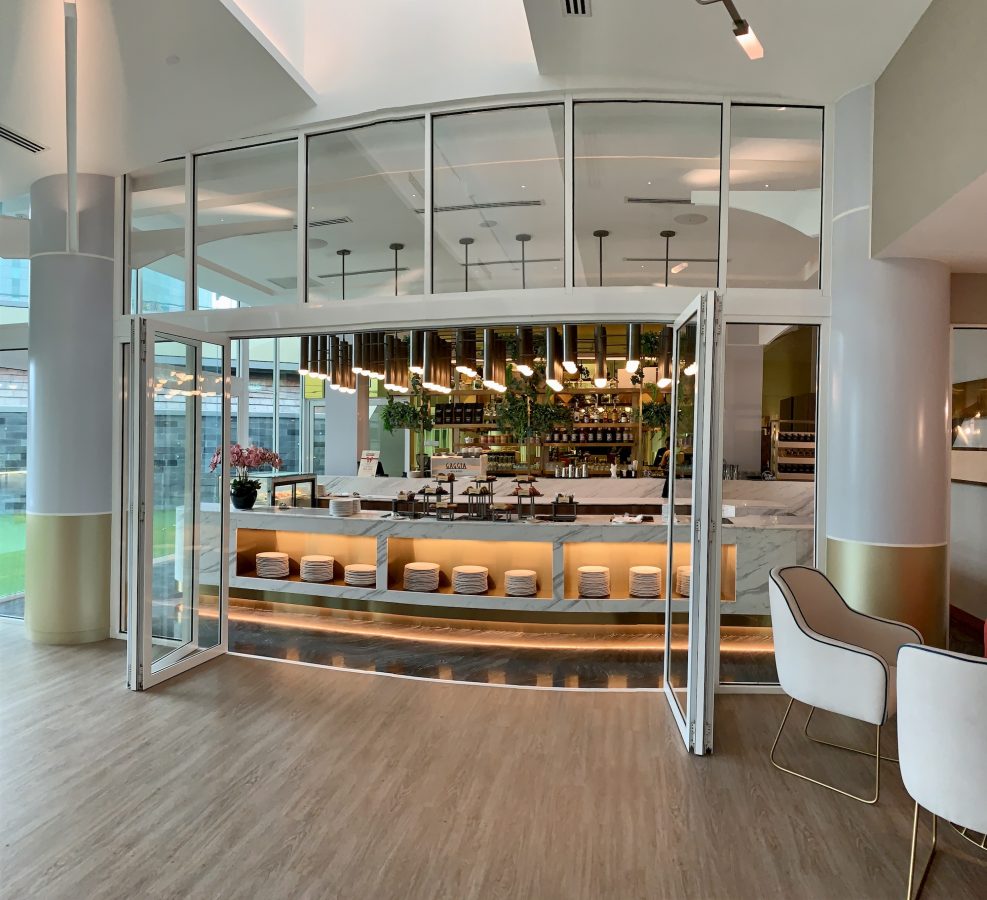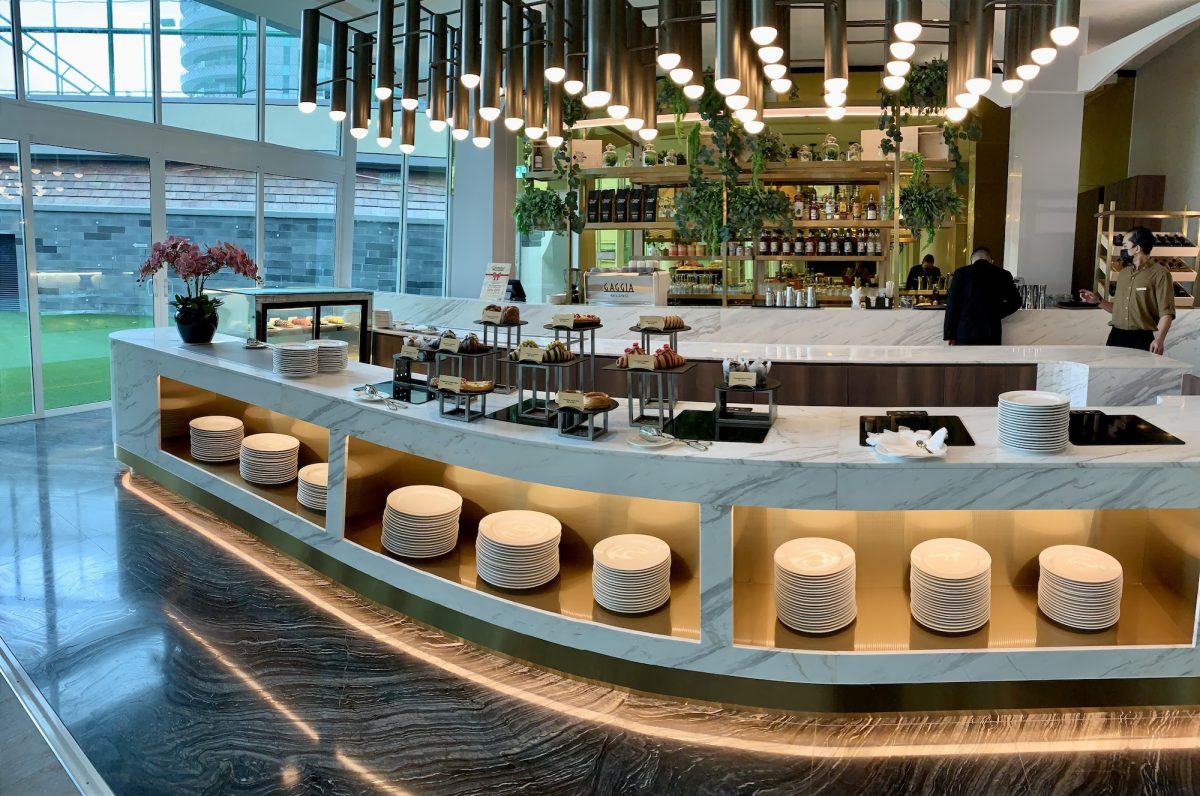 Floor to ceiling windows allow for lots of natural sunlight during the day that leads up to stunning sunset views in the late evening, followed by a transition into warm ambient lighting for dinner time. The irresistible smell of freshly baked fine pastries is inescapable upon entering the cafe where you will find hand-crafted baguettes, Danish pastries, croissants, scones and tarts too tempting to decline!
Although presented as a casual dining outlet, there is an unmistakable element of elegance at [email protected], which is also evident in the menu curation. Uncomplicated and drool-worthy mains are available here for both big and small appetites, and coffee lovers will love the freshly filtered and cold brew options. Imported coffees and teas along with an abundant selection of mouthwatering pastries make for the perfect afternoon soiree anytime, and guests will definitely have a hard time trying to pick to most delectable baked treats.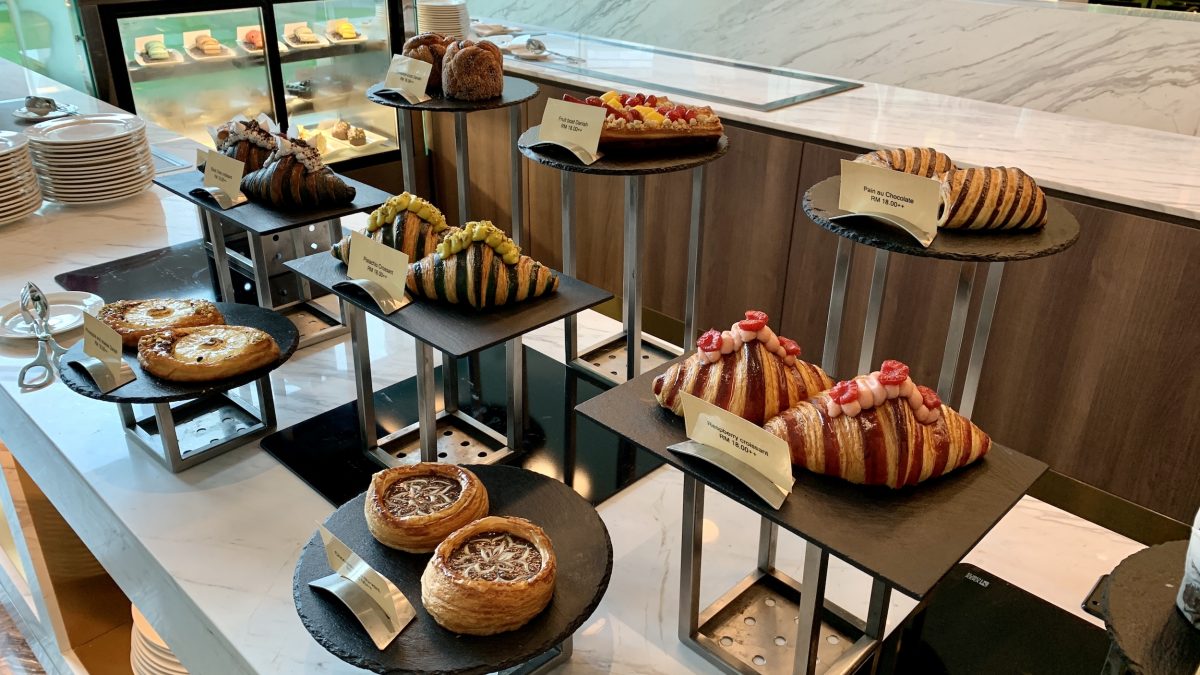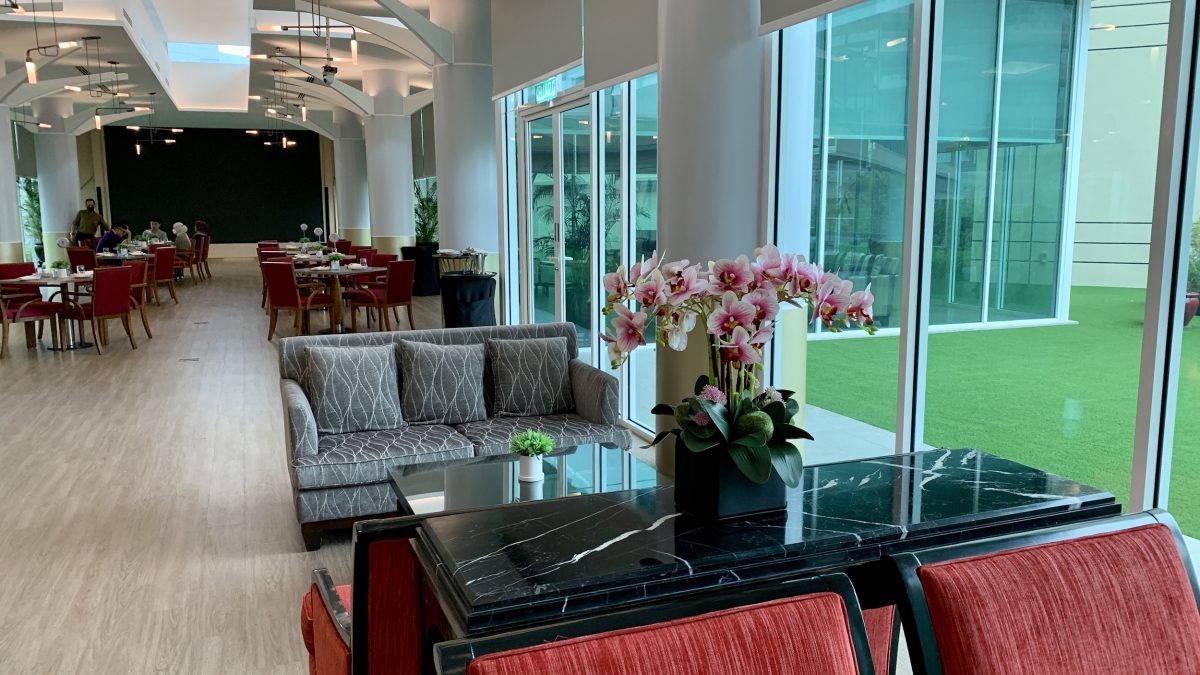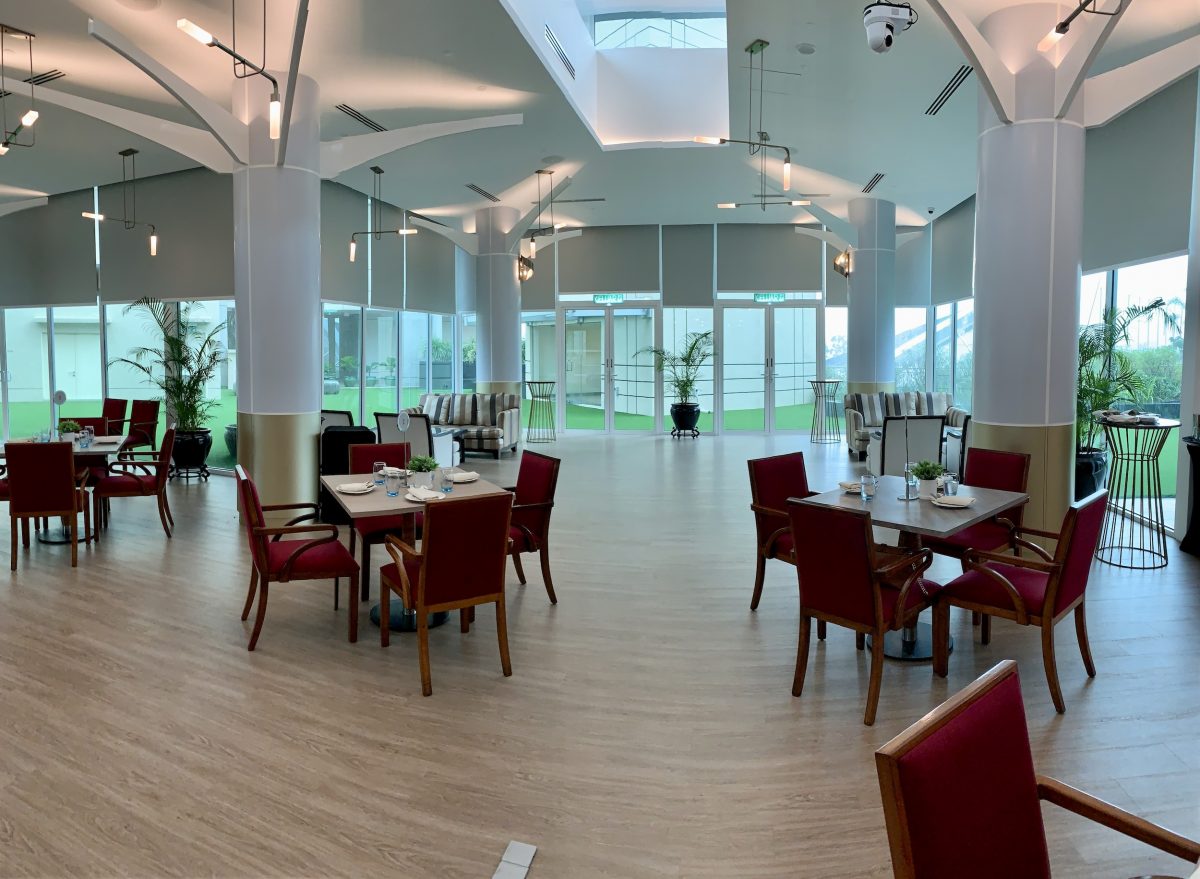 Quench your thirst with a selection of fizzy lemonades, carbonated fruit sodas, and house specialty mocktails that are not only delicious, but visually stunning too! We chose two house specialty drinks: rose oolong tea (house brew rose syrup, grapefruit, premium oolong tea) and milk strawberry jasmine tea (strawberries, premium jasmine tea, topped with milk foam) which were both were so refreshing and not too sweet.
Alcoholic beverages are also available and guests can choose between beer, wine, champagne, and selected spirits.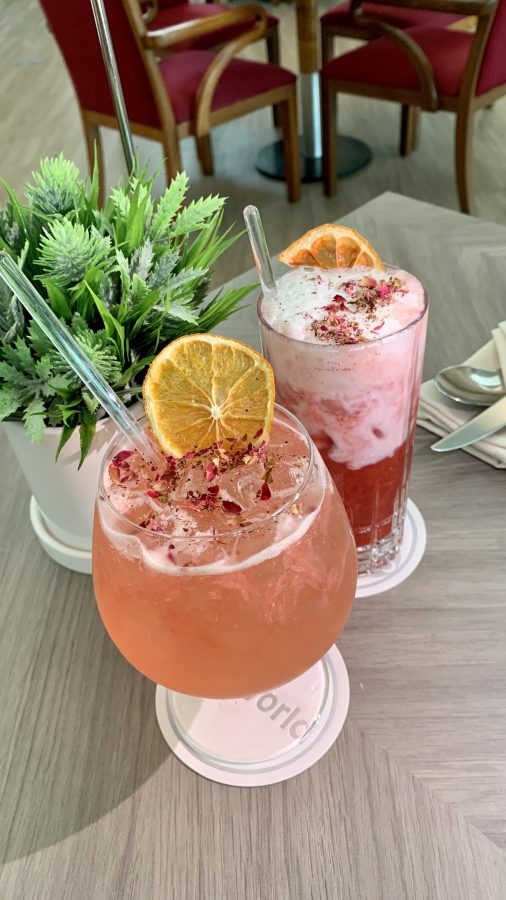 The outlet's flexible menu works for multiple occasions and celebrations like birthdays, anniversaries, or even small weddings. We got to try several plates from the menu and were very pleased with overall presentation, taste, and portions.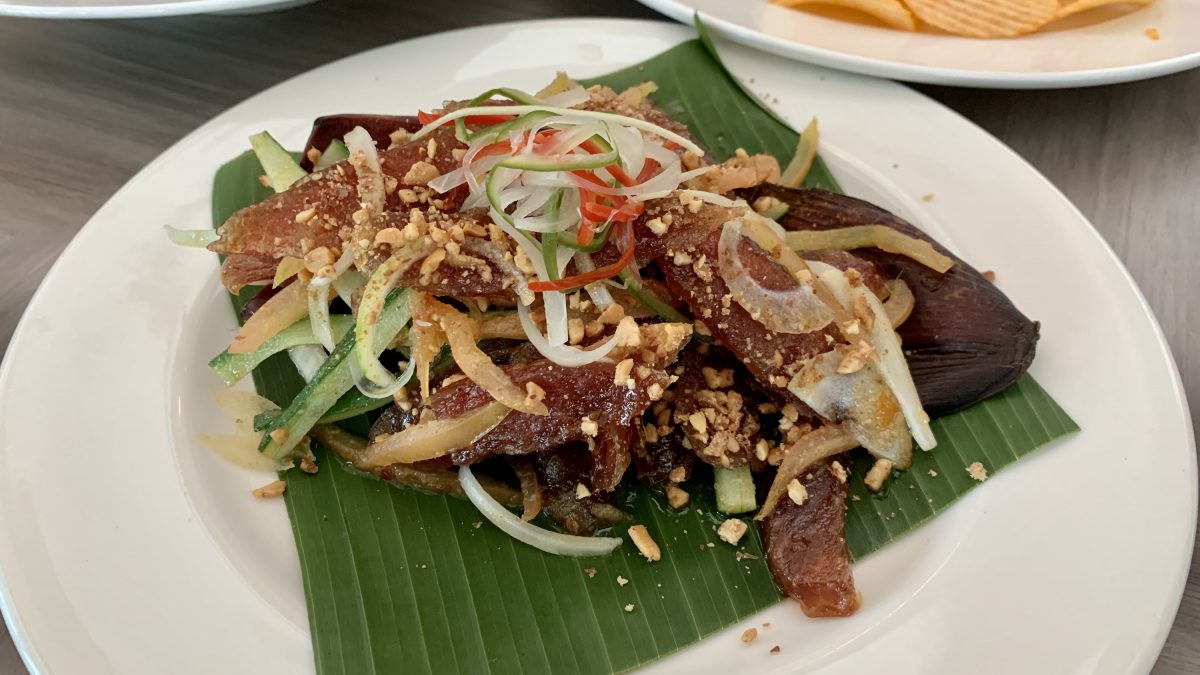 We got the Thai chicken sausage salad, moules marinieres, and otak-otak stuffed chicken wings to start, and enjoyed an indoor picnic of tasty bites, preparing our appetites for some of the amazing looking mains. Waxed meat is certainly an acquired taste, but who doesn't love some tasty lap cheong. [email protected] serves Thai chicken lap cheong (waxed sausage meat) as a salad tossed with crushed peanuts and black & white sesame seeds.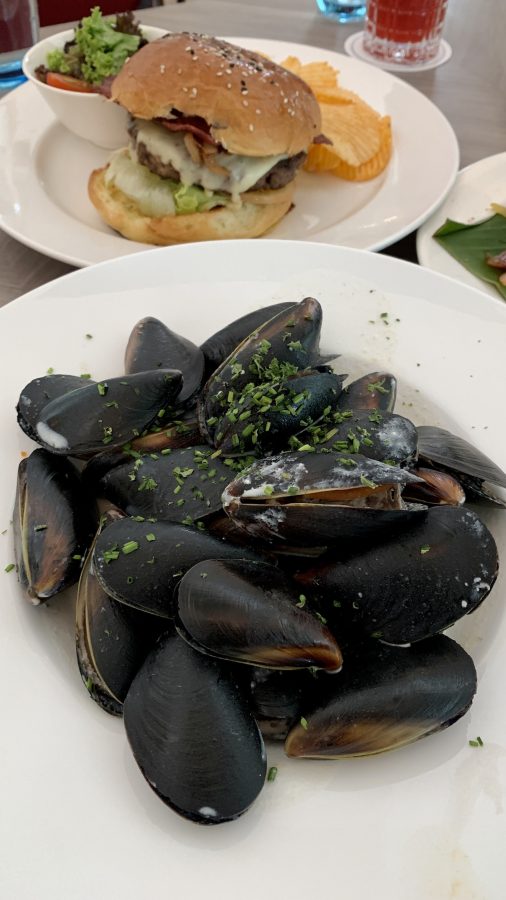 The moules marinieres is an acceptable rendition of French mussels in white wine sauce. A good cream sauce with Chardonnay, dashi, chives, and well-cooked mussels prove to be quite tasty, but the dish would be so much better with some good crusty bread to soak up the sauce with.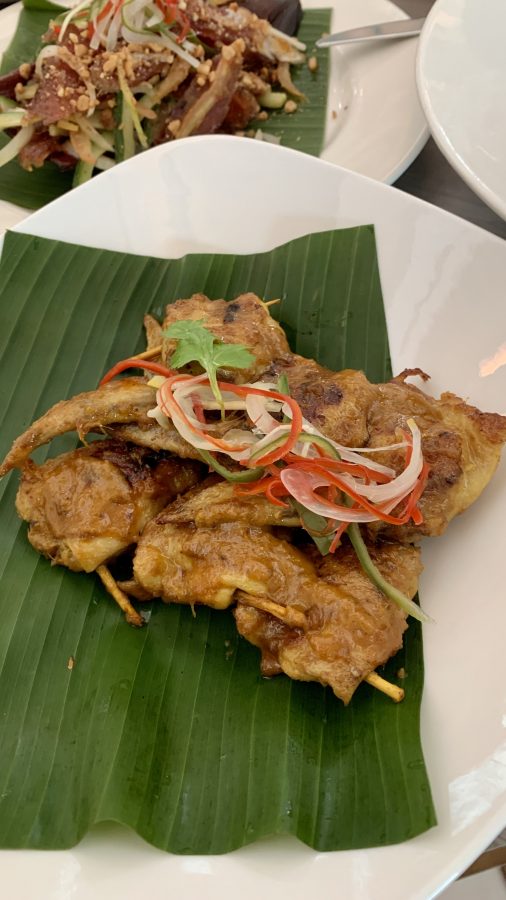 The otak-otak stuffed chicken wings is really good and moreish. The otak-otak filling provides a subtly pungent yet appetising flavour, and the chicken wing was truly delicious, especially with the percik sauce. A well-thought out invention indeed.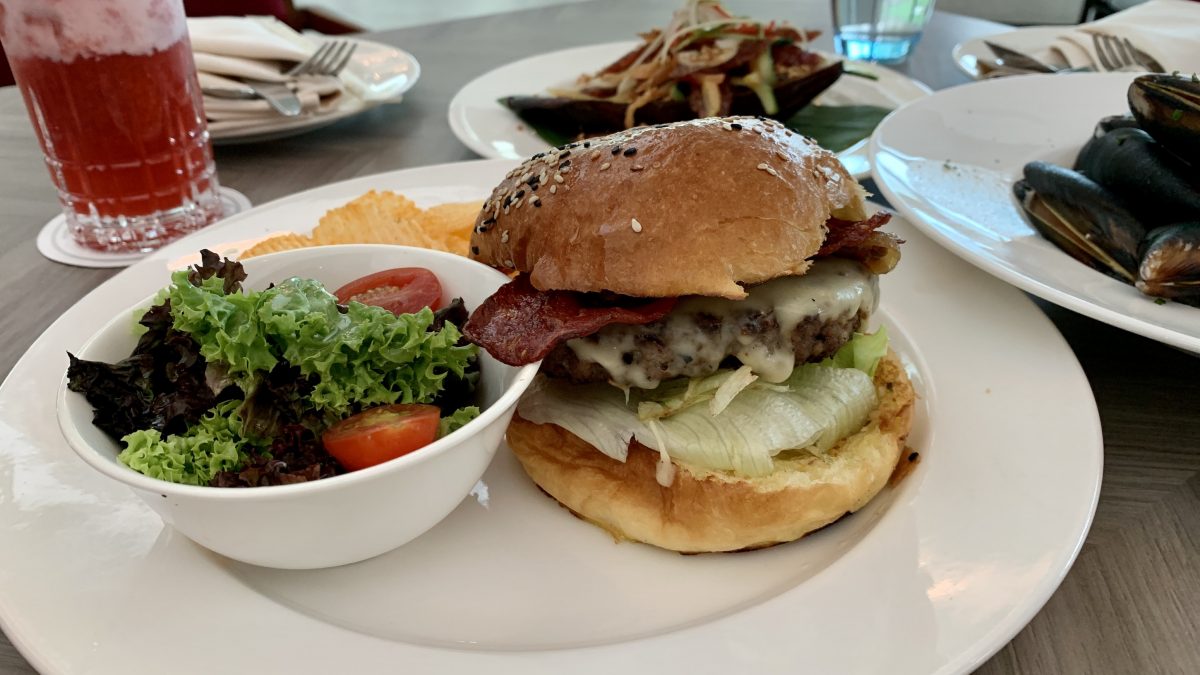 We knew we made the right choice ordering the wagyu cheeseburger that came with an 8oz wagyu beef patty, smoked streaky beef bacon, and gruyere cheese. Simple and understated, but oh-so-right because they kept it uncomplicated! The right amount of cheese with a touch of sauce allowed us to enjoy the flavour of the wagyu with nothing else overpowering it. And the buns held up perfectly too! We really loved that the burger came with a side salad, but would have preferred hand-cut chips instead of crisps.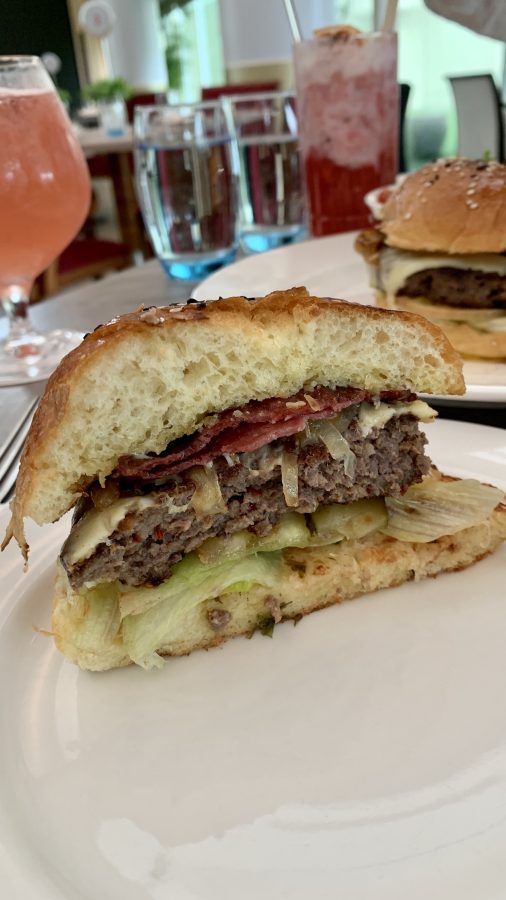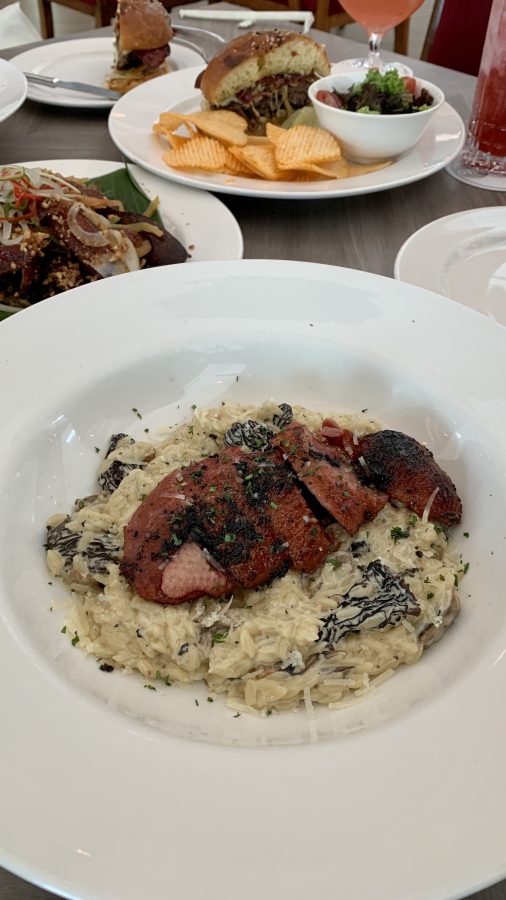 The last main we enjoyed was the wild mushroom and smoked duck orzo with morel, cep, and black truffle. Presented like a risotto, the orzo pasta was decadent, and creamy with an undeniable earthiness from the mushrooms and truffle. The smoky duck paired well with the creamy, earthy orzo and it's a very filling dish!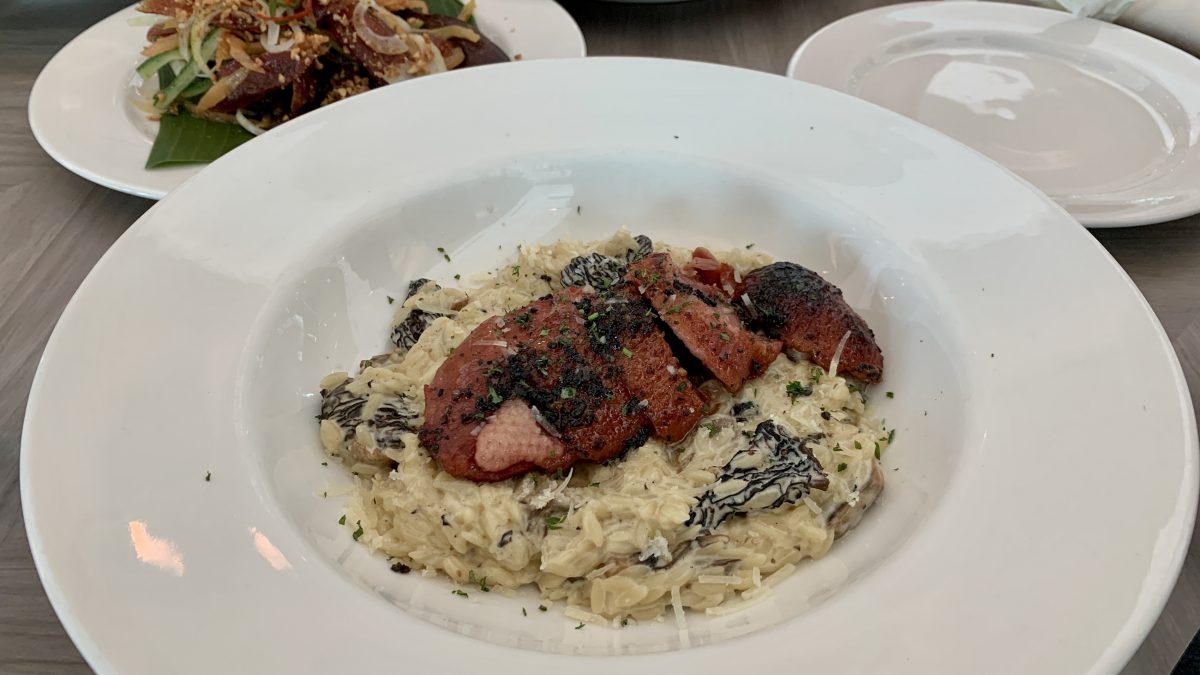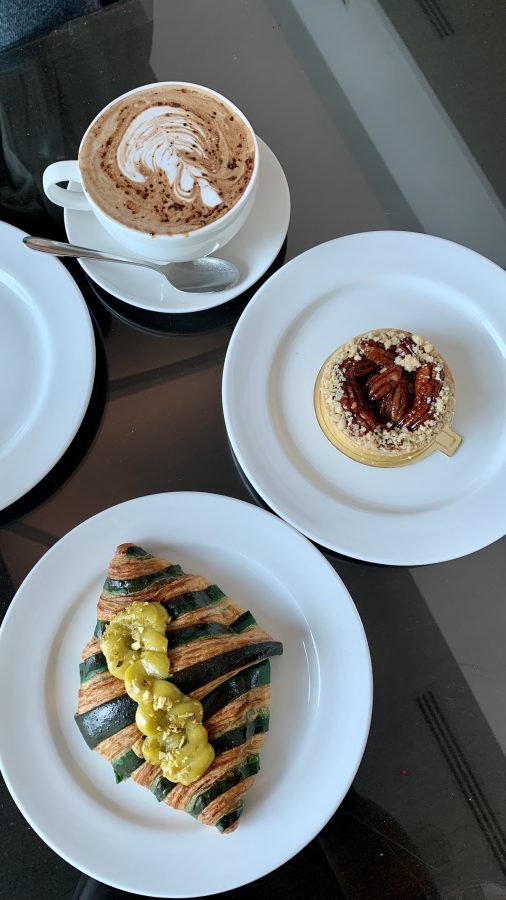 We wrapped our amazing meal with a couple of eye-catching sweet treats from the patisserie, along with a mocha latte and a delicious flat white. The coffees were rich and aromatic, and our mini pecan pie and pistachio cream croissant were a perfect finish!
[email protected] can host up to 150 guests comfortably but it may vary, depending on the seating arrangements. It's an intimate space that's perfect for private celebrations, corporate meetings, or even training courses, especially in such a central location with easy access to public transportation.
Both outdoor and indoor seating areas making the outlet an ideal spot for a lowkey evening of dining and drinking in a beautiful and comfortable space. The venue is also equipped with a 10ft. x 17ft. LED display screen to create an immersive visual experience for special functions.
[email protected] is located on Level 2 of One World Hotel Petaling Jaya, and is open from 12 noon to 10.00 pm daily except Tuesdays. For bookings and inquiries, call +603 7712 2229 or email [email protected]
Location and details
Address: First Avenue,
Bandar Utama City Centre,
47800 Petaling Jaya,
Selangor
Tel:+603 7712 2229