Where to Eat This Weekend in Penang?
This article is written by Yukeshwaran Devadas.
Weekly inspiration for your tummy satisfaction!
"Where to eat this weekend?" seems to be the best fitting question in Penang. Simply because at every epicurean level, from trending tea craze to mouth-watering burgers and more, the food capital of Malaysia has never failed to impress. As such, we have rounded up a few spots to ensure your taste buds have a wonderful time this weekend.
Meme Xpress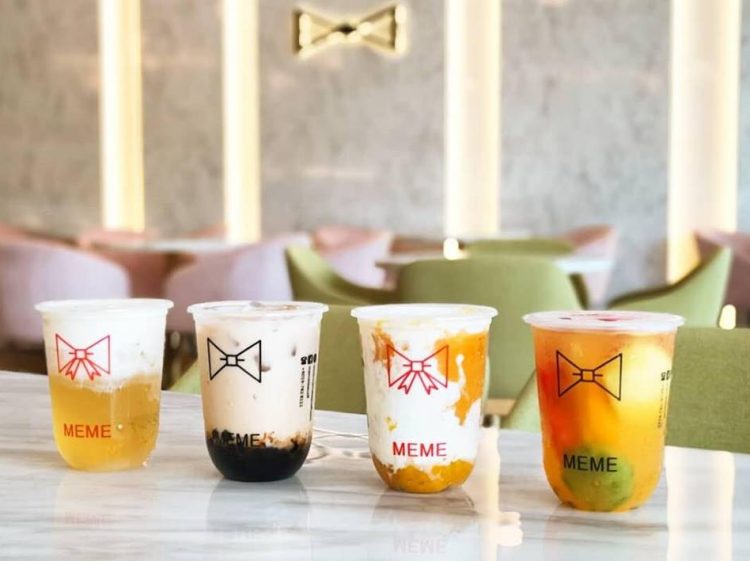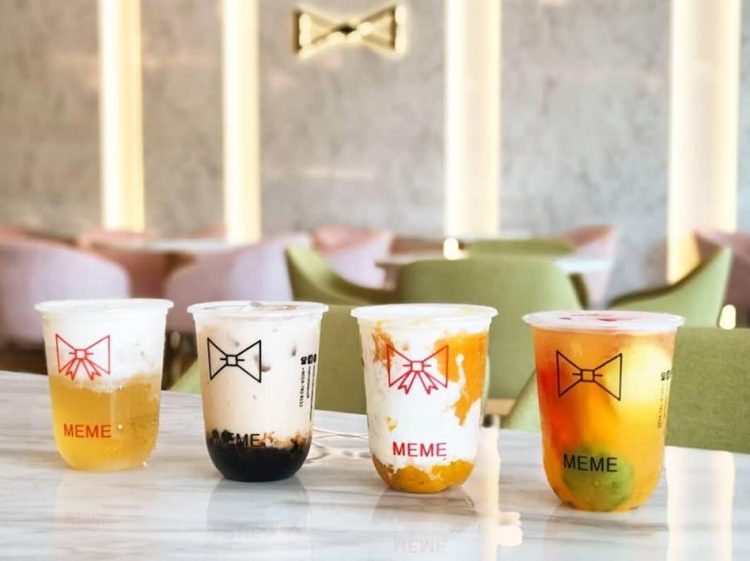 Located in Bay Avenue, this new cafe will have tea lovers swooning with joy. What first catches the eye is the impressive interior decked up with white marble designs and chic pink hues, yet the showstopper has got to be their range of freshly brewed bubble teas. For a refreshing kick, treat yourself with their MEME Fruit Tea, which is filled with fresh fruits like dragon fruit and orange slices. Or better yet, quickly snatch up their limited-edition Sakura Pearl Peach Tea. Don't be alarmed at the suggestion to top any brew with a thick layer of cheese! Yes, you read that right. If for some reason, you need more incentive to visit this minimalist cafe, their Strawberry Yoghurt would make the cut, a delectable blend of homemade yoghurt and handpicked strawberries. Don't forget to order their mille crepe cakes too.
Location: MK12, BLK G-21-1, Persiaran Bayan Indah, Bay Avenue, 11900 Bayan Lepas, Penang
Junk Cafe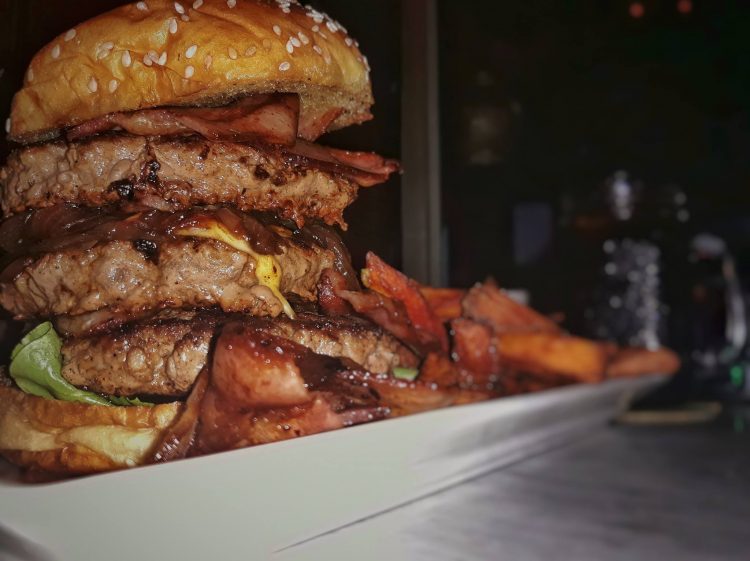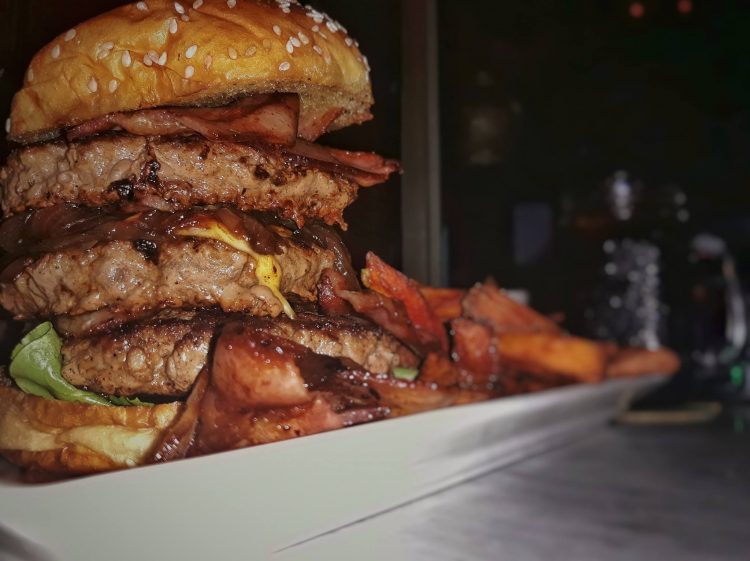 If you're planning to get your burger craving fixed this weekend, you might as well do it right, which means getting yourself down to Junk Cafe. Once you're done admiring the old-school knickknacks and nostalgic photos adorning the cosy space, you'll appreciate the amount of care and love lavished into each burger serving, since everything is made from scratch and your preferred "doneness" is always spot-on. Further elevating the taste of the burgers are their unique sauces such as Tzatziki (a refreshing mix of Greek yoghurt, mint, paprika and cucumbers), BBQ, tartar and of course, their signature Blood Cream sauce which cheese lovers rave about. If you're coming in with a huge appetite, feel free stack up more patties between the buns.
Location: 401, Chulia Street, 10200 Georgetown, Penang
Debob Coffee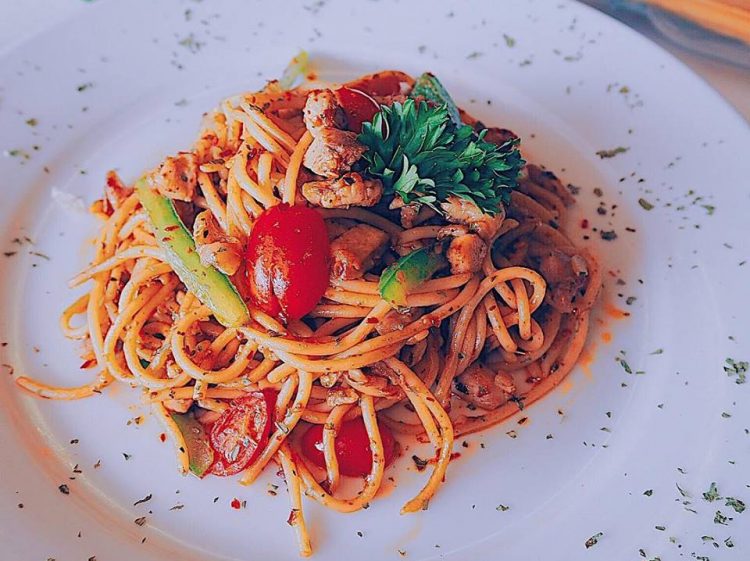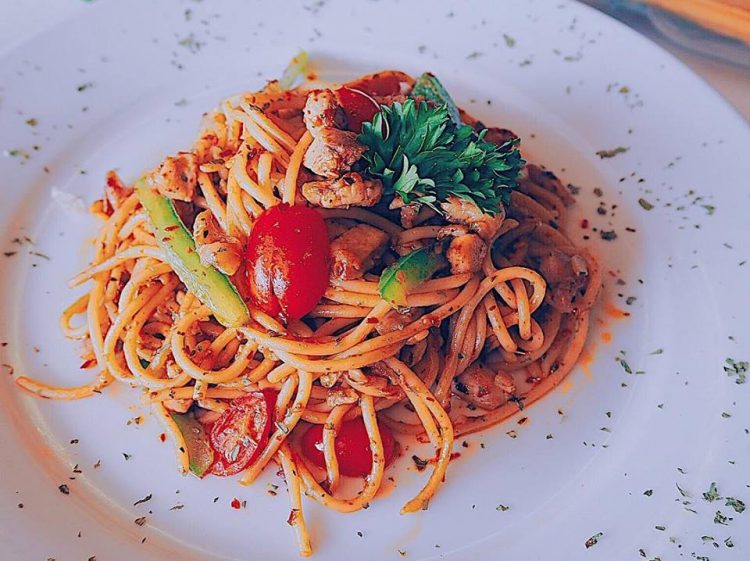 Debob Coffee gets busy during the weekends, though not so much that you can't snag a seat to savour some classic Western fares. Your order: mushroom soup, signature meatballs, lamb chop, spaghetti aglio olio and a glass of Caramel Macchiato. This is a fool proof formula that would keep you returning again and again. If you prefer a sharing platter or are somewhat been fixated with the Man Vs Food show, order their Super Saver Platter which is filled to the brim with all the good stuff. It may sound like drilling a hole into your wallet, but thankfully it doesn't. And there are rumours that they will be moving to a bigger space to accommodate a bigger crowd!
Location: 18A, Jalan Perda Barat, Bandar Baru Perda, 14000 Bukit Mertajam, Penang
Soul Cafe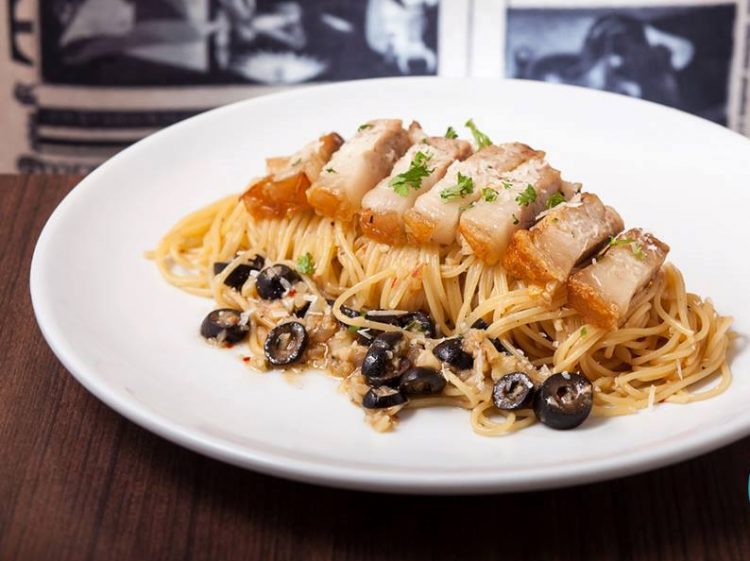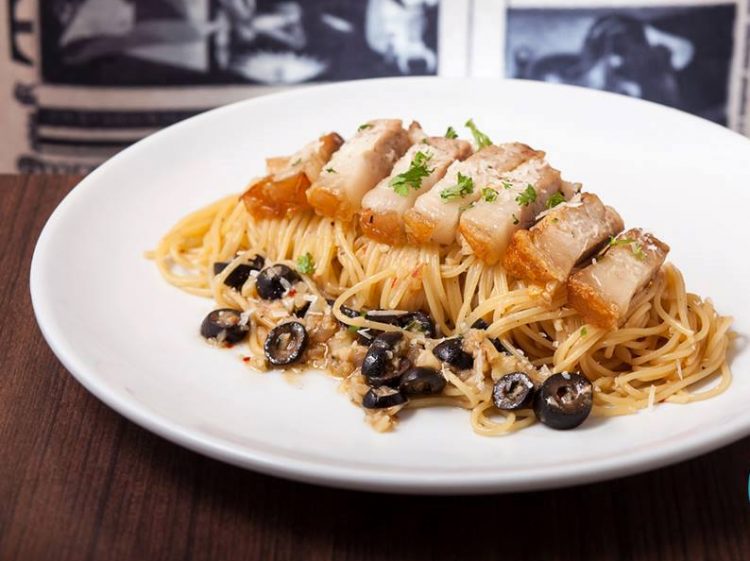 In Georgetown, when someone says "Spaghetti" most people would immediately think of Soul Cafe, one of the senior players of Penang's cafe scene. From their signature Linguine Alla Gochujang, which transports your palate to Korea without the airfare, to their homemade crispy pork belly pasta, seafood-loaded tomyam spaghetti and everything in between, you will appreciate the kitchen's creativity. Make sure to leave some stomach space as options also extend all the way to desserts and coffee. The atmosphere is picture-perfect, and the young team is full of smiles, so you're guaranteed a pleasant experience altogether.
Location: 12, Jalan Kek Chuan, 10400 George Town, Penang
Belle and Cream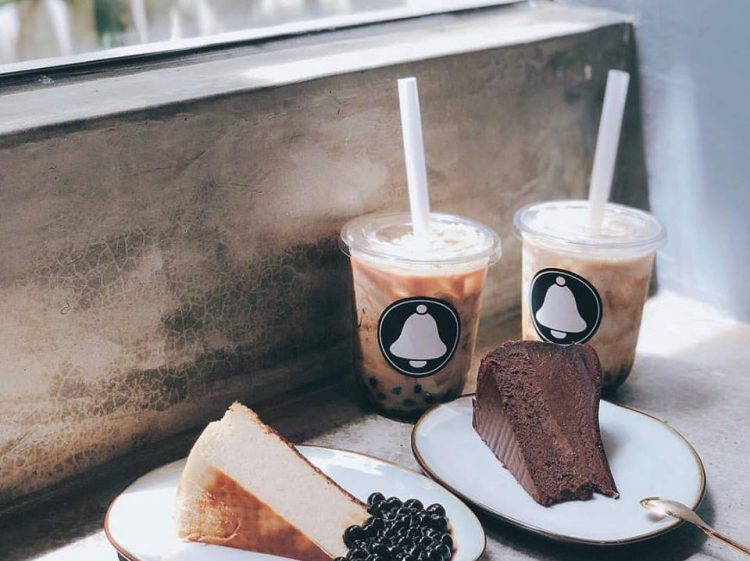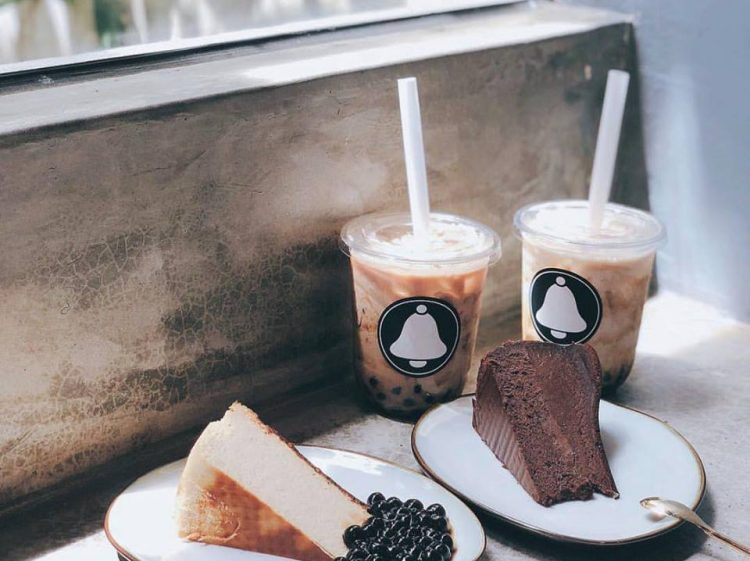 You may have noticed, burnt cheesecake is having a moment right now and one of the best places to savour a slice is at this humble cafe. There are a few flavours to choose from such as matcha, milk tea, cocoa, and other flavour twists that they introduce from time to time. The crusty caramelisation that envelopes the decadent cake, alongside a side of chewy tapioca pearls offer a fun interplay of texture and flavour in every mouthful. If you're not a fan of burnt cheesecake (but why?!), try their latest Crumble Berry Cake. Double up your trendy food quest with their selection of bubble milk tea with their Messy Matcha Boba Latte being a crowd favourite. Calm, serene, and soothing are some of the words to describe the ambiance. Sounds like the place to be after a week full of hustle and bustle.
Location: 16, Medan Lim Cheng Teik, Kampung Syed, 10250 George Town, Penang
Kannaa's Bamboo Briyani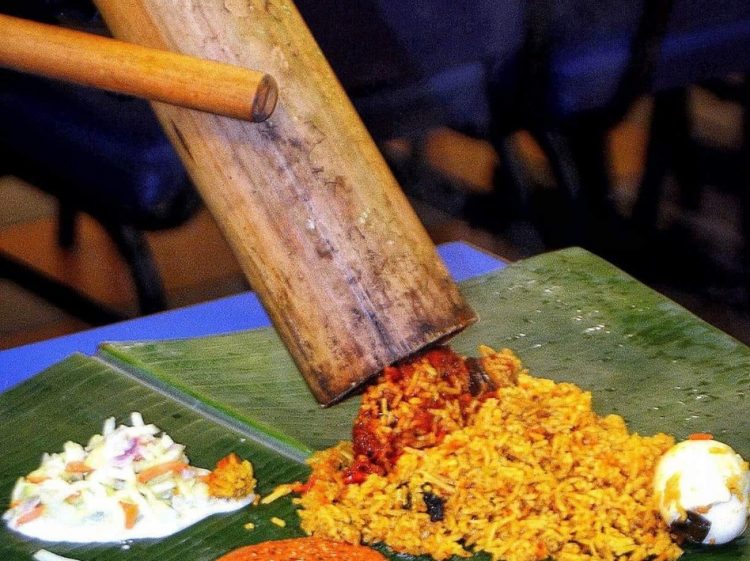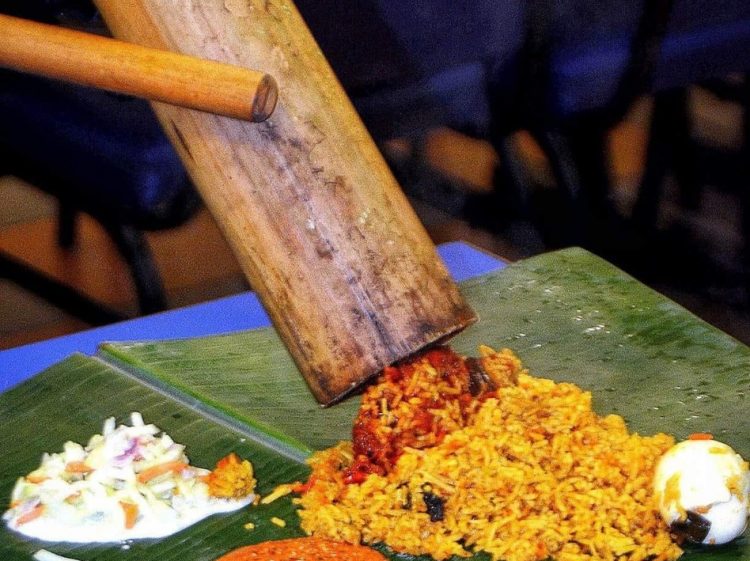 When Sunday rolls around, are you interested in an authentic Indian banana leaf meal? Maybe a better question would be, how about a serving of briyani freshly cooked in bamboo?  If you have nodded yes, make your way to Kannaa's Bamboo Briyani and wait for the mouth-watering gastronomic experience to unfold. The meat of your choice and the rice are cooked together in the bamboo and upon being served on the banana leaf, you'll be enchanted by the inviting aroma and bright colours. The mutton briyani, dubbed as their best seller, has tender chunks of meat, perfectly complementing the spice-laden rice. Ladle over their aromatic curries for additional oomph and tame down the heat with a glass of coconut milkshake.
Location: 72, China Street, 10200, Georgetown, Penang
Awesome Canteen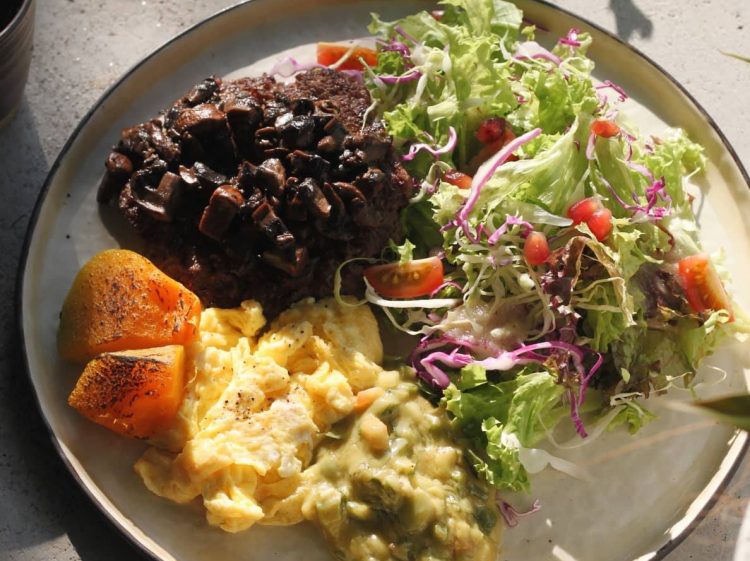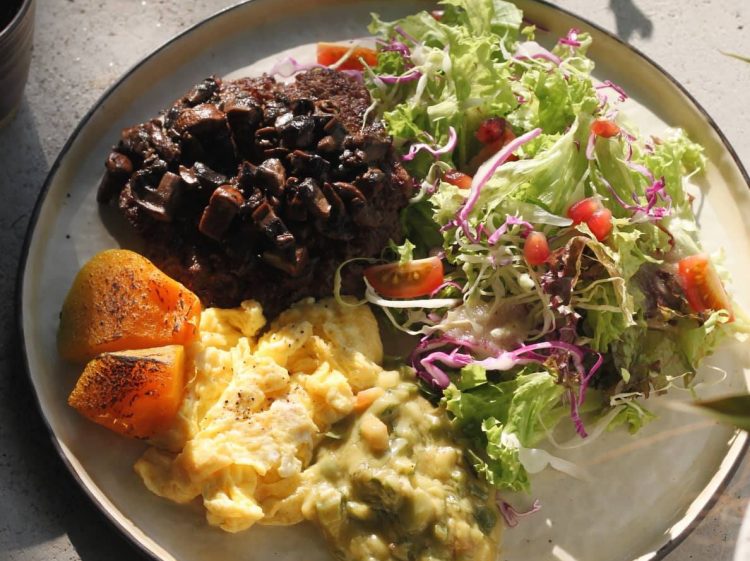 Simply put, Awesome Canteen is your canteen of dreams. The menu offers a wide range of healthy yet tasty items such as their Paleo Burger. Whether you're into paleo diet or not, the flavours are enough to tug your heartstrings. Sautéed portobello mushroom patties sit on a bed of mixed salad, accompanied by scrambled eggs, roasted pumpkin and guacamole salsa. Not the description you often see for a burger but once you try, you won't question the combination any longer. Coffee here is exceptional too, particularly their filter coffees. Put your taste buds to test with offerings like Ethiopia Gotiti Mijani, Kenya Gatomboya, and Colombia la Falda. For those who don't speak healthy food, this weekend may be the best time to check out what you're missing out.
Location: 164A-B, Lebuh Victoria, 10300 George Town, Penang