The Return of Tiger Street Food, in a Box!
The world's first and only virtual street food festival returns! After an exciting inaugural launch last year bringing together the best food spots across Kuala Lumpur, the Klang Valley, and Penang, this year looks to up the ante with all new collaborations.
This year, the Tiger Street Food Box is the star of the season! Featuring a box set of meals combining authentic street food flavours with the upcoming and established hip eateries, experience all-new limited edition combos paired with the perfect partners of ice-cold Tiger Beer or Tiger Crystal.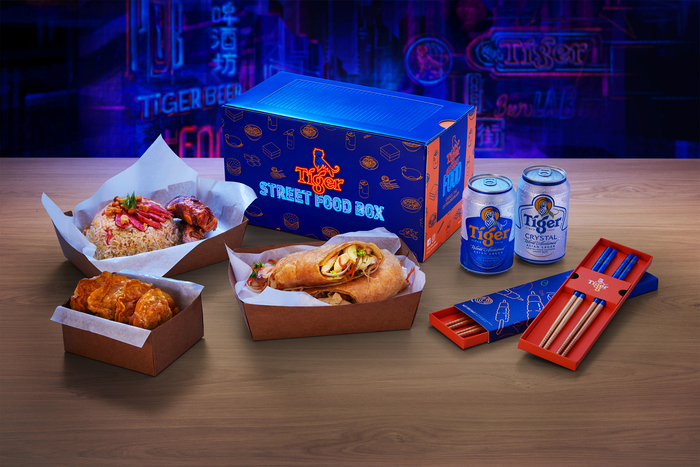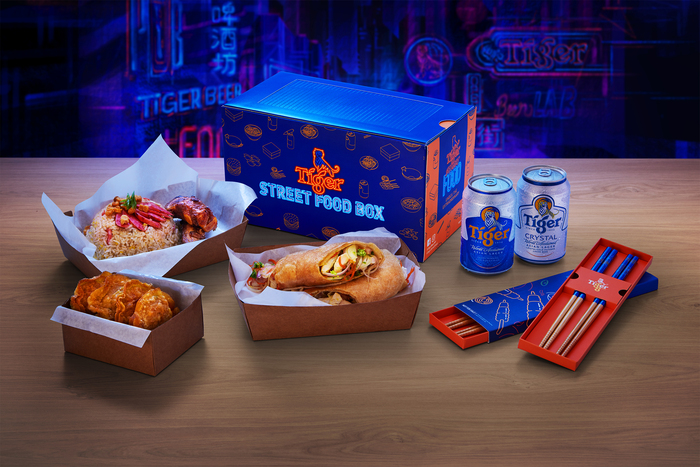 "Tiger and street food go way back – but that doesn't mean we don't want to mix it up every now and again. We're known for bringing the best Asian street food and the hottest local restaurants together at our physical and virtual street food festivals, and this time we're combining these favourites in a unique meal box to spice up your weekends. With brand-new, exclusive collaborations from some of Klang Valley's most exciting vendors, the Tiger Street Food Box is the perfect antidote to the boredom of ordering the same food every week.'" said Pearly Lim, Marketing Manager for Tiger.
Popular names like Devi's Corner, Yut Kee, myBurgerLab, Ticklish Ribs & 'Wiches, Megah Taiwan Sausage, Mama Manta, LI, Fifty Tales and Choon Prawn Mee House join in the revelry to collaborate on a mish-mash menu featuring signature flavours in special dishes, only available via the Tiger Street Food Box.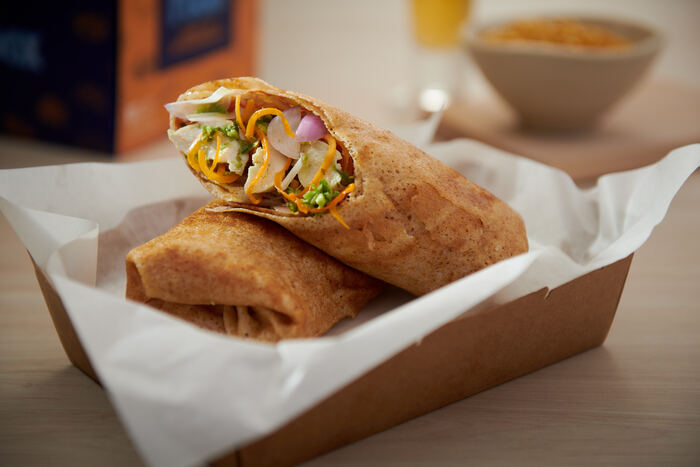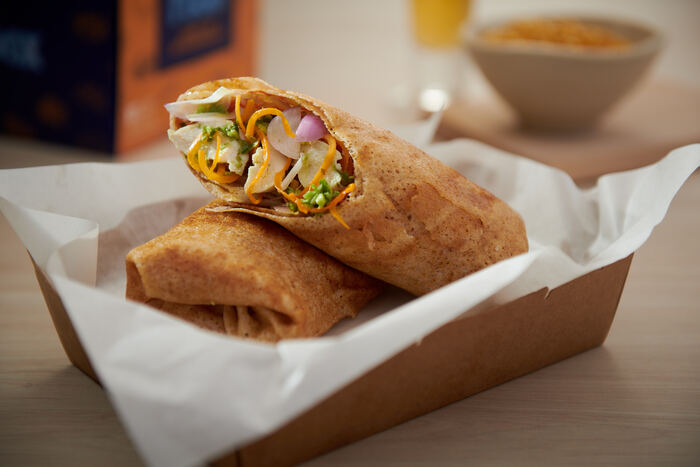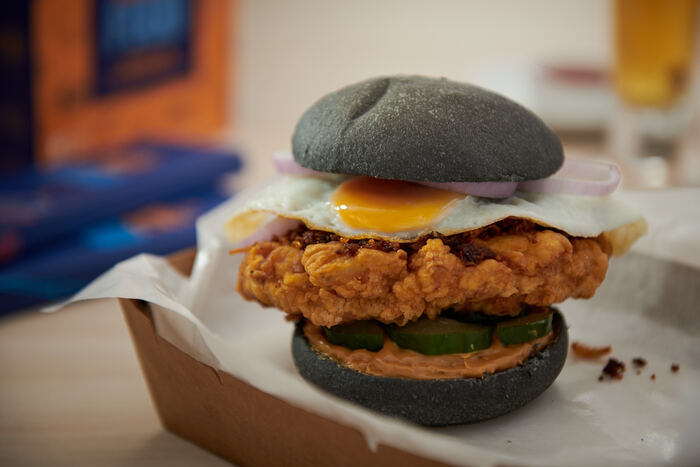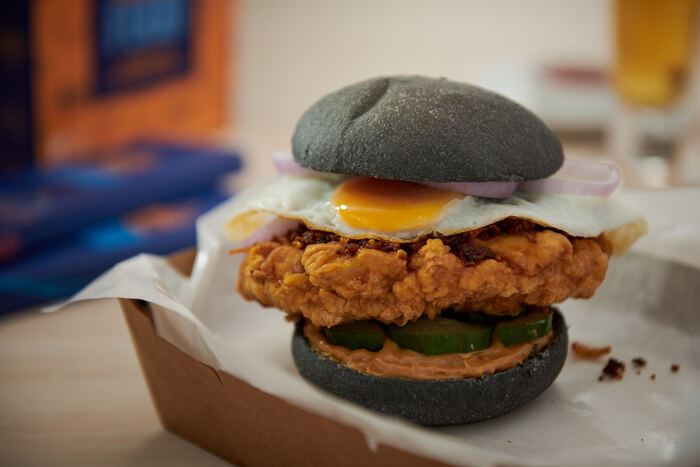 Savour Ticklish Ribs & 'Wiches legendary BBQ chicken wings with Devi's Corner's famous mango chutney all in one bite, or try out the myBurgerLab and Mama Manta 'Flamin' Hot Sambal Burger' – a chicken patty in a bun slathered with a creamy lime sauce, paired with Mama Manta's Grill Fish Sambal, perfected over 18 years! Fifty Tales x Choon Prawn Mee House also chips in with 'Smoked Oil with Prawn Mee Broth Braised Pork' – pork shoulder braised in prawn mee broth to soak up the flavour and served on noodles paired with a housemade smoked oil.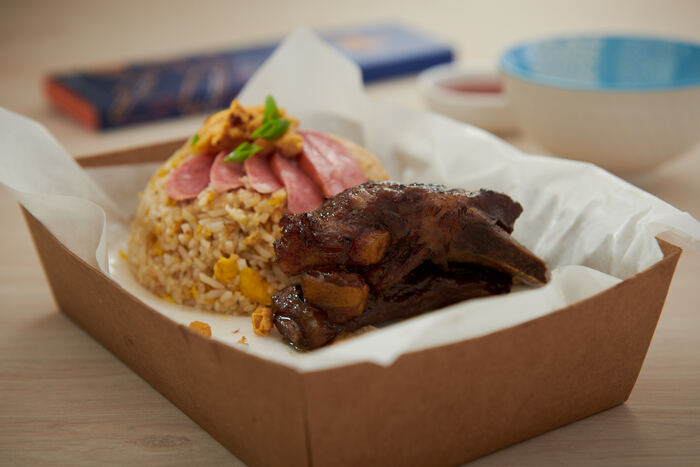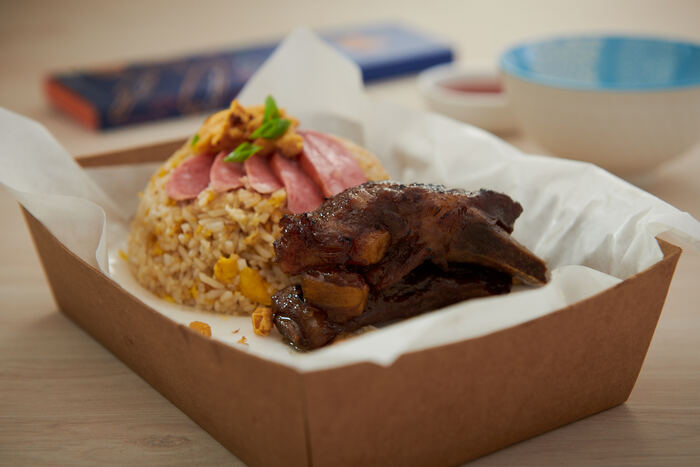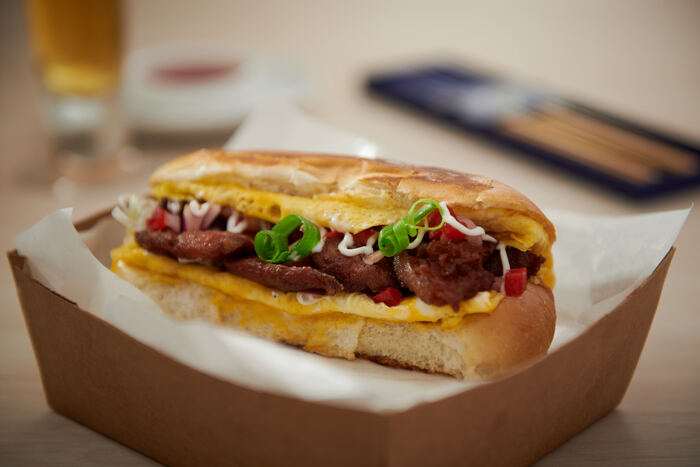 These scrumptious meals are available for pre-order from today at www.tigerstreetfood.my. The Tiger Street Food Box will be delivered on the day of choosing according to location – so plan your perfect day or night in to go along with it!
Priced at RM28 for a one-person box, or RM48 for a two-person box, quantities are limited for each delivery day. Each two-person box comes with two choices of mains, one choice of large side dish, and two 320ml cans of either Tiger Beer or Tiger Crystal. Each one-person box comes with one choice of main, one choice of a side dish, and one 320ml can of either Tiger Beer or Tiger Crystal. Every order also comes complete with a limited edition Tiger Street Food chopstick set.
Deliveries of the Tiger Street Food Box will take place on choice of Thursday, Friday or Saturday, subject to selection, on the dates below:
Kuala Lumpur & Selangor 1: Deliveries on Thursday 3rd, Friday 4th and Saturday 5th June 2021
Penang: Deliveries on Thursday 10th, Friday 11th and Saturday 12th June 2021
Johor Bahru: Deliveries on Thursday 17th, Friday 18th and Saturday 19th June 2021
Kuala Lumpur & Selangor 2: Deliveries on Thursday 24th, Friday 25th and Saturday 26th June 2021
To see the full selection of dishes, place your pre-order, or find out more, visit www.tigerstreetfood.my. For more information on Tiger, visit www.facebook.com/TigerBeerMY or follow @tigerbeermy on Instagram.
Promotions are open to non-Muslims aged 21 and above only. Enjoy responsibly. Do not drink and drive.