Penang's Burgeoning Food Truck Scene
Penang's hawker food heritage have earned the island its stamp of authenticity when it comes to eating out. The island also prides itself on having a diverse collection of restaurants and cafes that adds great appeal to its UNESCO World Cultural Heritage recognition. Raising the bar even more, is the inclusion of an increasingly-popular dining trend: the food truck. Read on to find out what Penangites have been raving about with their favourite food trucks!
1. Hangry Shack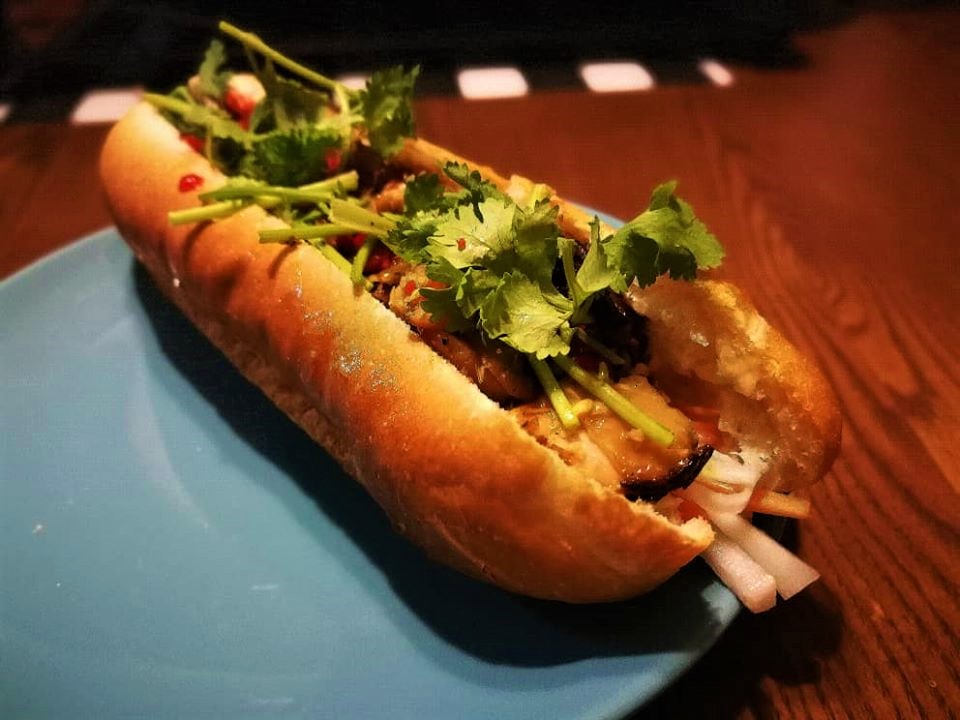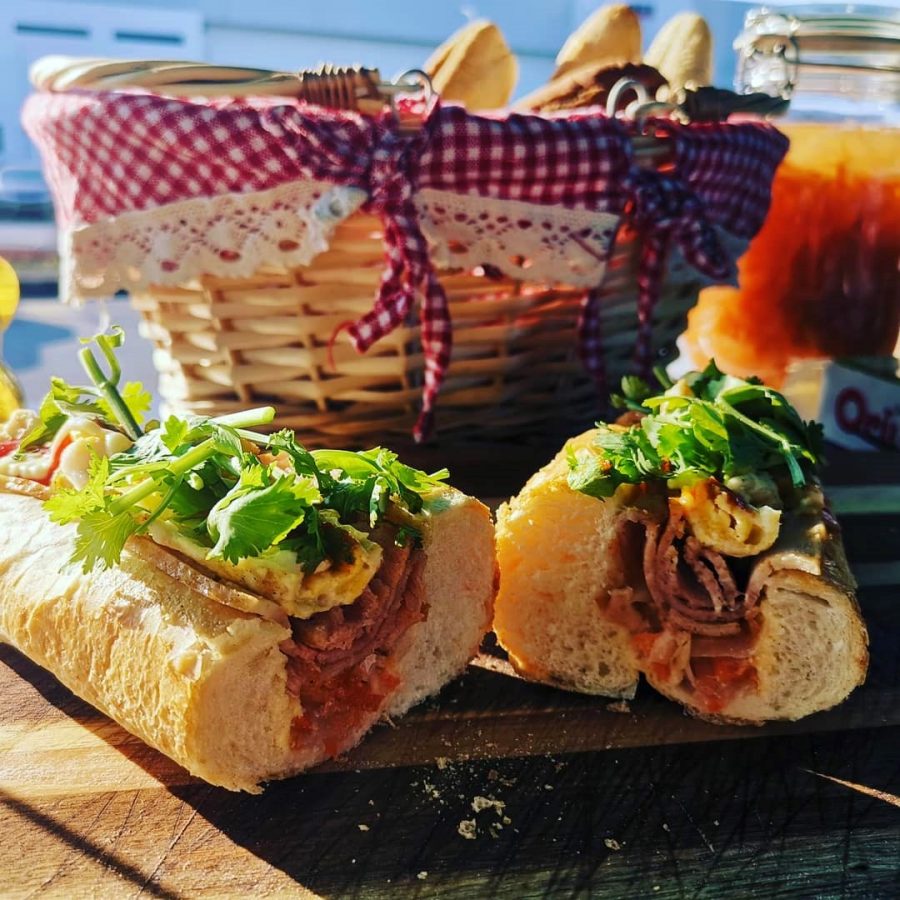 The Vietnamese Roasted Pork Banhmi griddled up by this mint-hued truck has been receiving positive reviews and it's easy to understand why. Juicy and crispy roasted pork, fresh cilantro, pickles and assorted sauces offer a symphony of flavours, and the baguette that holds them together is always fresh. Not a fan of pork? Other protein picks such as lemongrass chicken and turkey breakfast ham are equally good. They have numerous stops, but Fettes Park has settled as a mainstay.
Find them on: Facebook, Instagram
2. Kathy's Lounge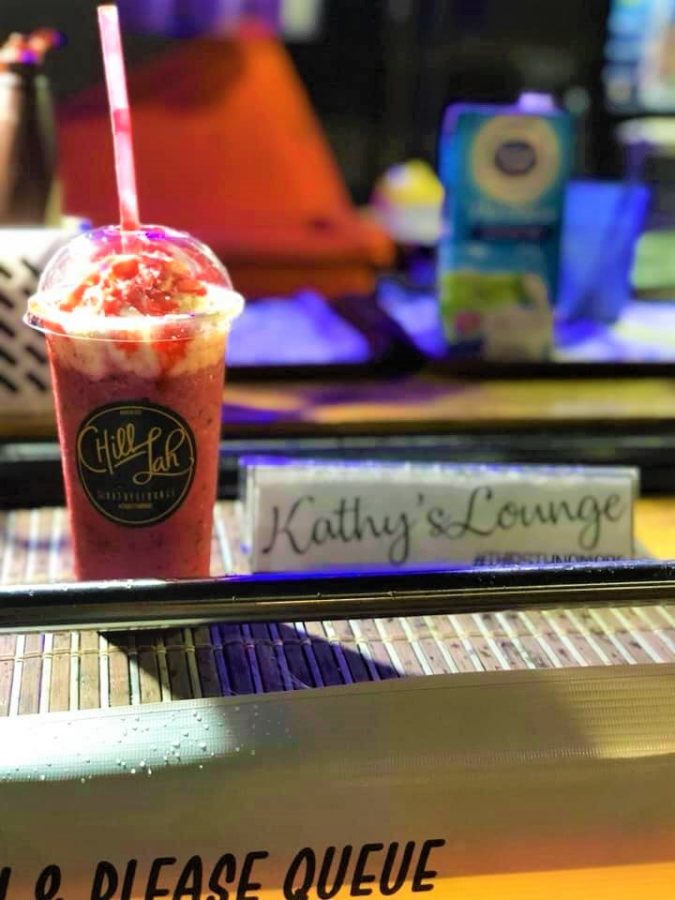 For us Malaysians, the love for the ice-blended beverage is part of our DNA, and this smoking-red food truck is the go-to for many. The ice-blended menu features numerous local favourites such as Milo, Horlicks and Nescafe, and fresh lemonades serve as perfect antidotes for a hot day. However, the star of the show is the Unicorn Frappuccino, a refreshing blend of strawberry, vanilla and mango. Tasty and Instagram-worthy, what more can you ask for?
Find them on: Facebook, Instagram
3. SEOUL Delicious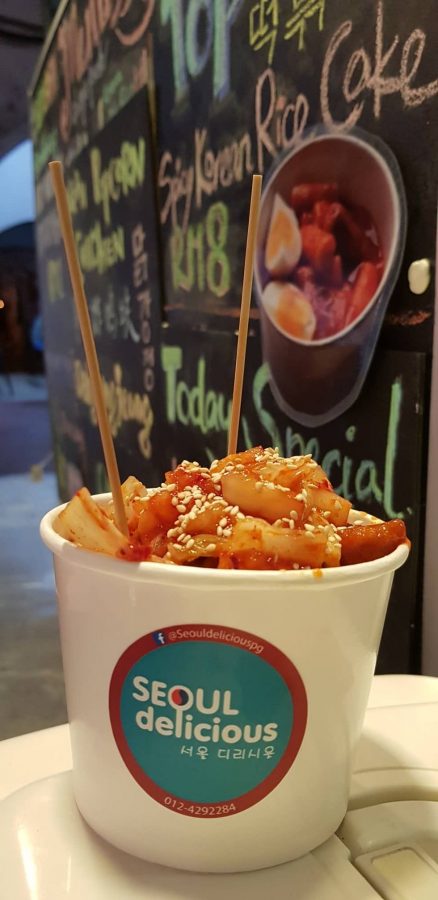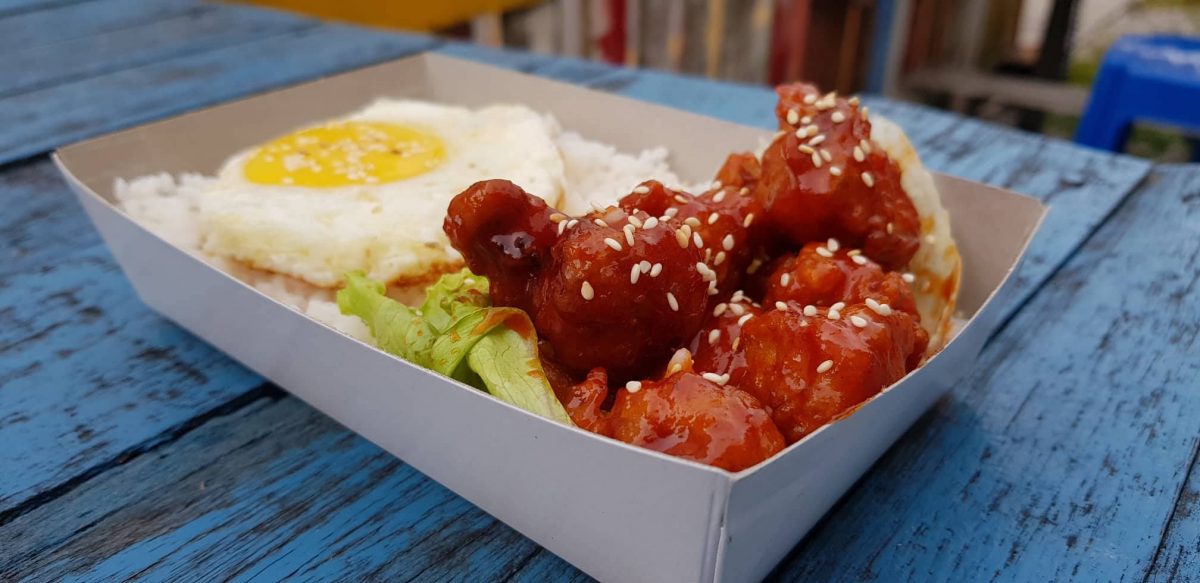 If a trip to Korea isn't in your near future, then you've got to join the long queue at Penang's only Korean food truck. Order what's been on everyone's crave list: topokki – a popular Korean street food made of rice cakes in a pool of sweet and spicy sauce. Then, to accompany your walk back, grab their Korean Popcorn chicken. And as always, those who know pair the crunchy morsels with homemade Kimchi.
Find them on: Facebook, Instagram
4. Camion Street Dining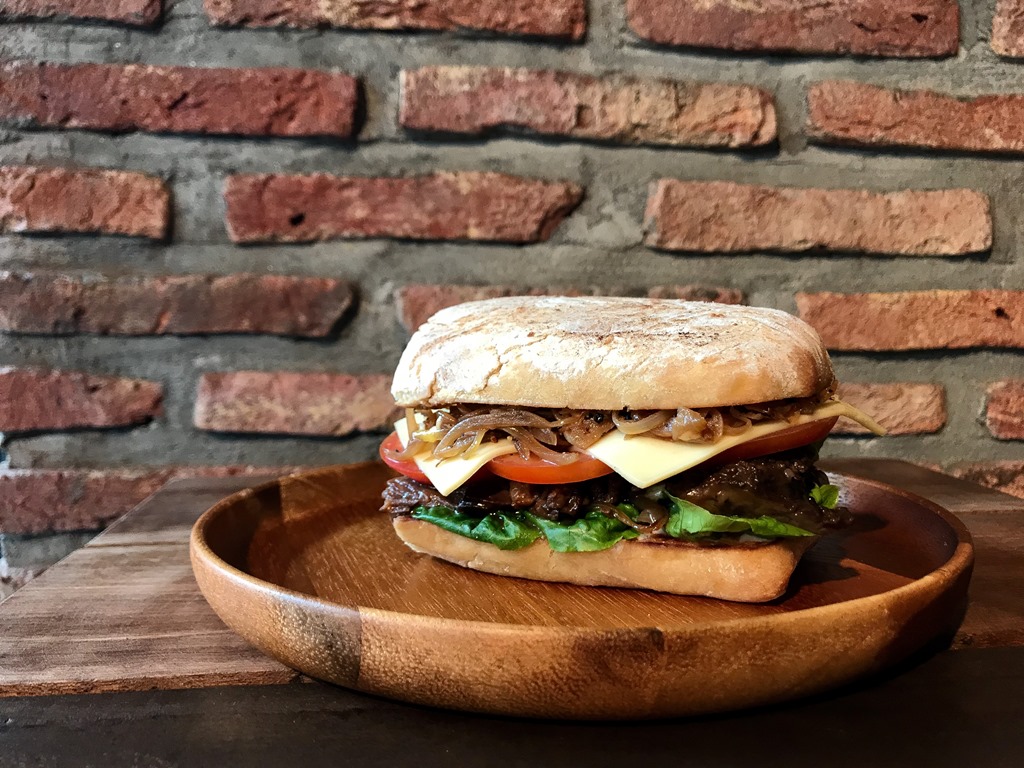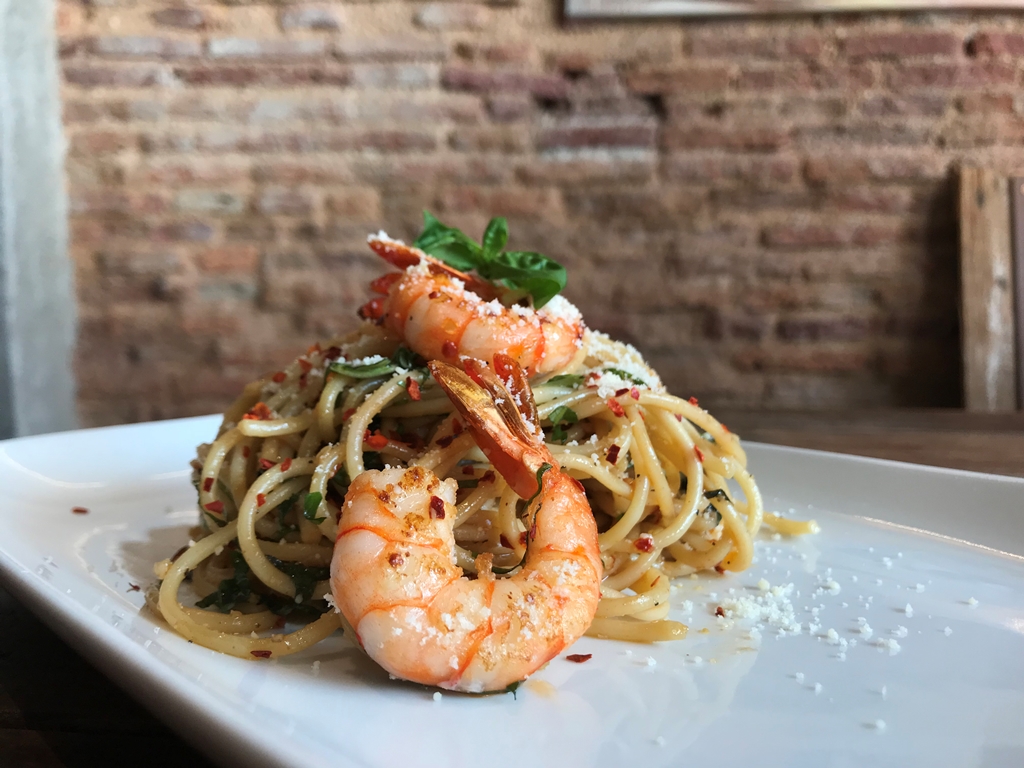 This mobile kitchen has quickly achieved cult status among locals with its restaurant-standard dishes. Crowd favourites include Prawn Aglio Olio, Mac & Cheese, and their Steak Sandwich. The former is cooked with homemade prawn stock, while the macaroni's creamy and savoury balance is a clean hit, and a ciabatta roll filled with 4-hour braised beef cheek sets the bar high for on-the-go sandwiches. If your sweet tooth is playing up, order their crispy crepes.
Find them on: Facebook, Instagram
5. Vishnu's Pizza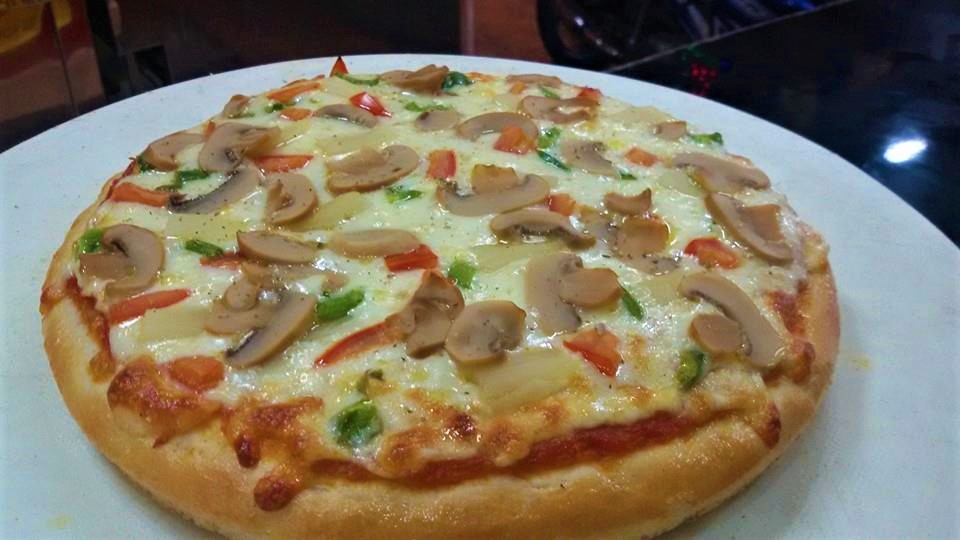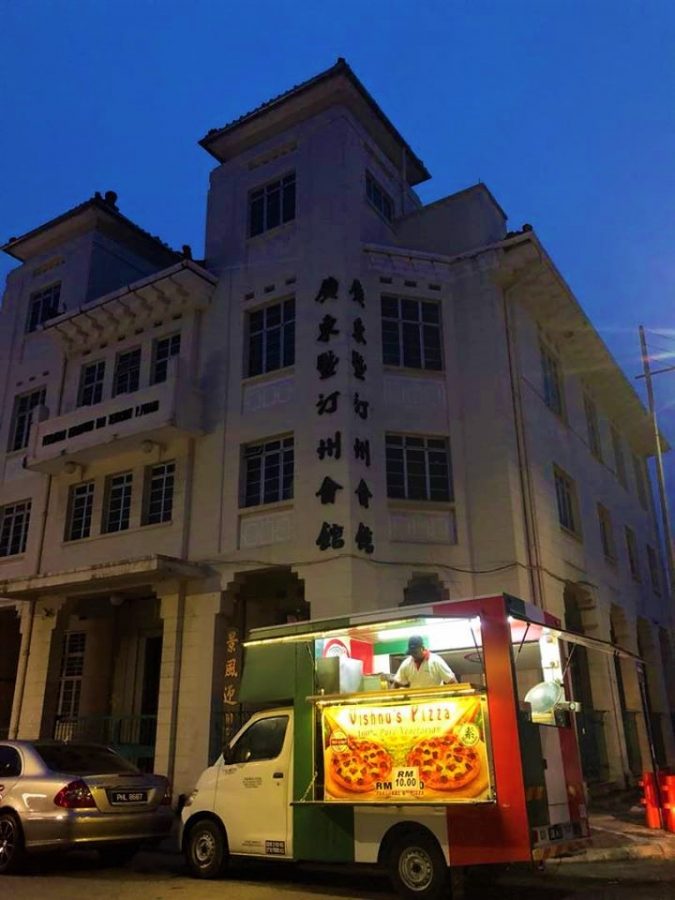 Operating a pizza truck is not easy and fitting it with a fully vegetarian menu may be an even taller task. But that's exactly what makes Vishnu's Pizza a strong player in the mobile food scene. Their vegetarian pizza menu, which includes Chicken Masala, Mutton Masala, Hawaiian Chicken, Mushroom and more, has been drawing in meat guzzlers as well. You know the trick, opt for extra cheese and eat them as soon as they come of the oven.
Find them on: Facebook
6. Tom's Burger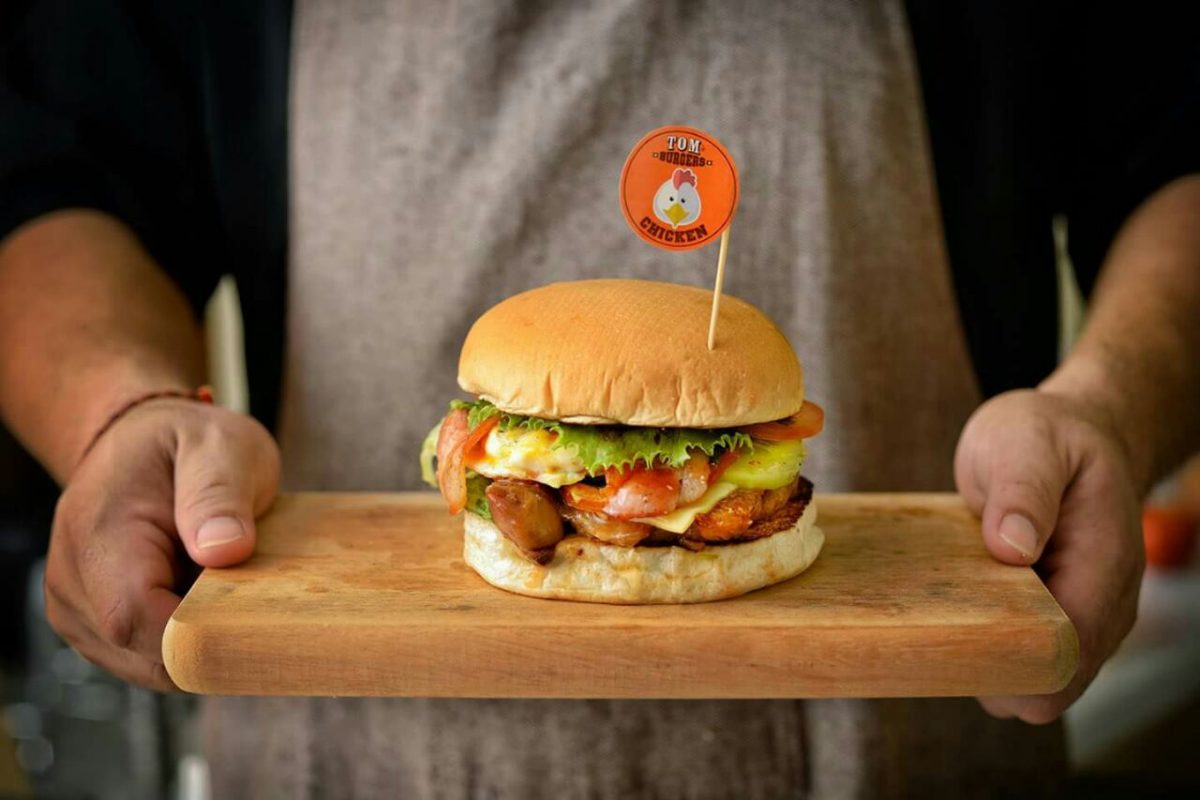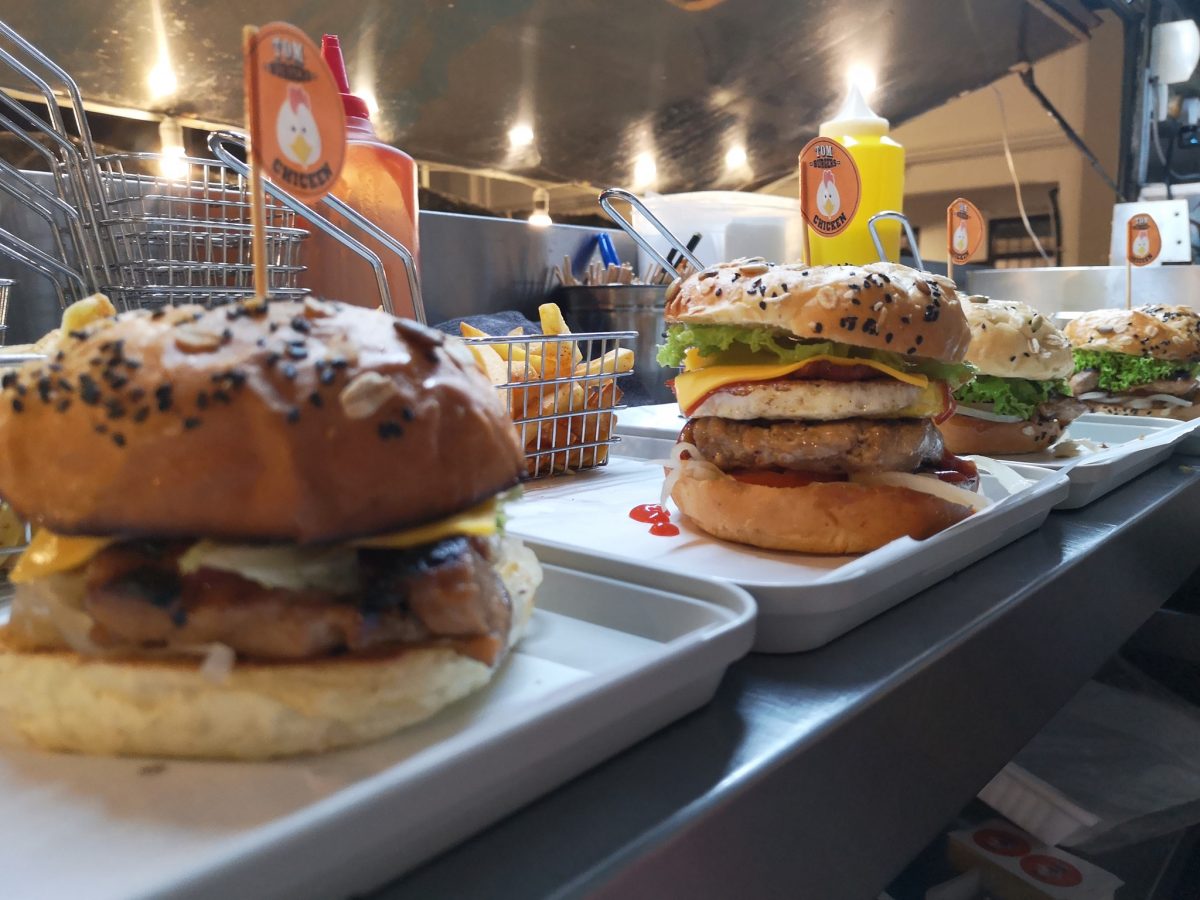 Freshly baked buns, homemade patties and fresh ingredients, this is Tom's Burger's equation to earn good merits from burger purists out there. Meats come in pork, beef and chicken, perfectly marinated and seasoned, and sauces range between black pepper, mushroom and teriyaki. Double up the patties and add a side of fries for a gourmet burger experience with a food truck flair.
Find them on: Facebook, Instagram 
7. Papa's Coconut
Ask both old and new generations where the best coconut ice cream in the city is, and you'll hear Papa's Coconut thrown around a few times. What first started as a humble stall back in 1985, has now also branched out on wheels to meet the demand. Besides being served on cone and cup, the 100% natural ice cream can also be enjoyed on a slice of bread, coconut shell with coconut flesh, smoothie, and paired with creamy durian. Not forgetting, the variety of sweet and crunchy toppings.
Find them on: Facebook
8. Cake Time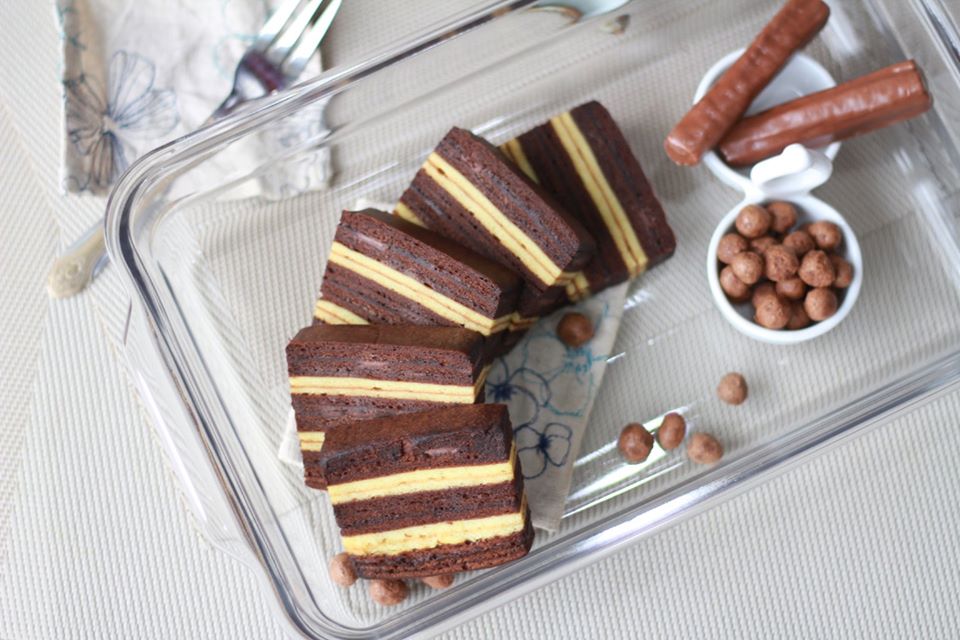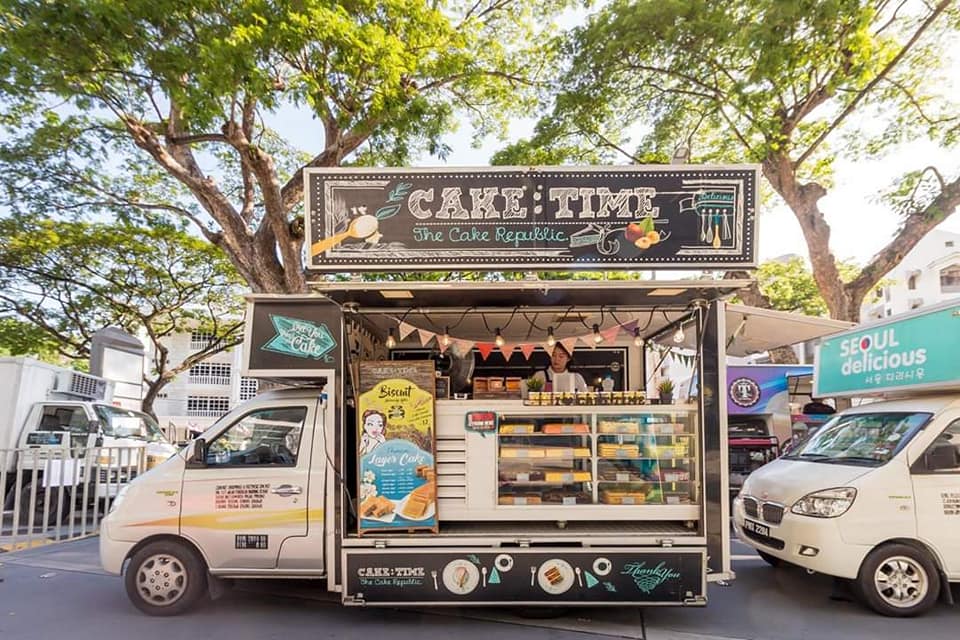 The name of the food truck itself translates as happiness for cake lovers. Expect an array of homemade cakes with unique flavours like Green Tea Red Bean, Mango Peach, Vanilla Milk Cranberry, Yoghurt Passionfruit Layer, Nutty Cappuccino and their best seller, Japanese Cotton Cheesecake. Portions are good enough for sharing but it's understandable to be greedy.
Find them on: Facebook, Instagram
9. Mr Eggie Egg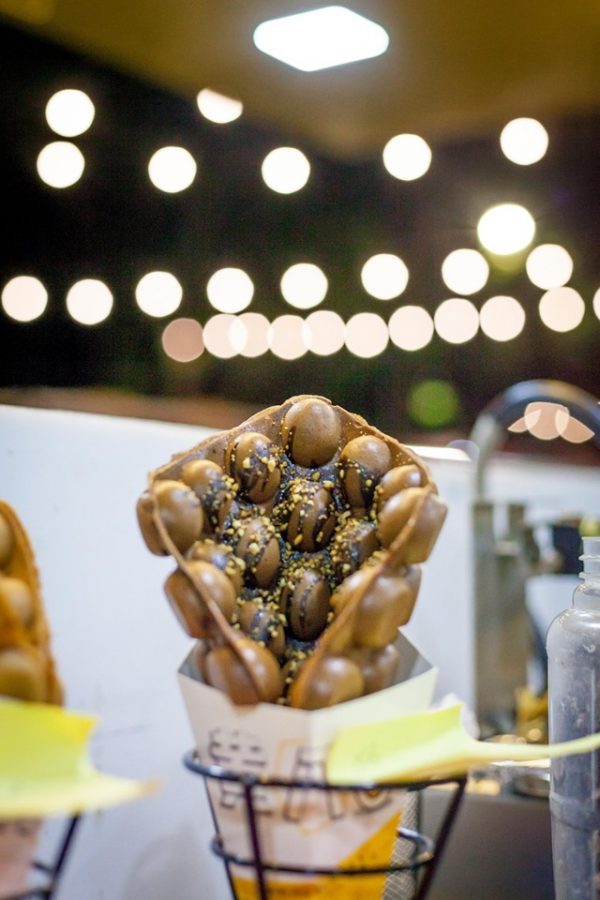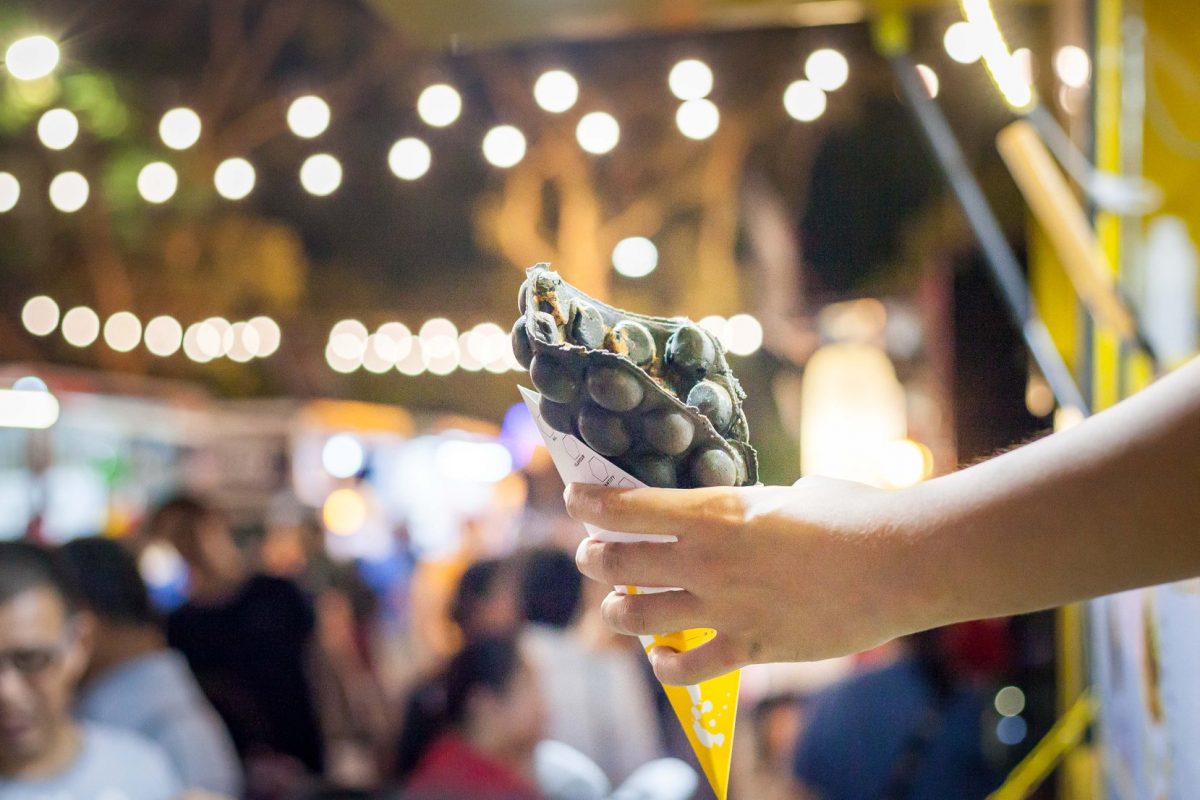 If you're looking for a grab-and-go dessert that's trendy and tasty, you can't go past Mr Eggie Egg. Fresh off the hot griddle is the Hong Kong-style egglet waffle, which has a unique crispy and fluffy texture and comes in different flavours such as Oreo, chocolate and Matcha. Just like any good waffles out there, they are shrouded with more toppings and sauces.
Find them on: Facebook, Instagram
10. The Eskrem Truck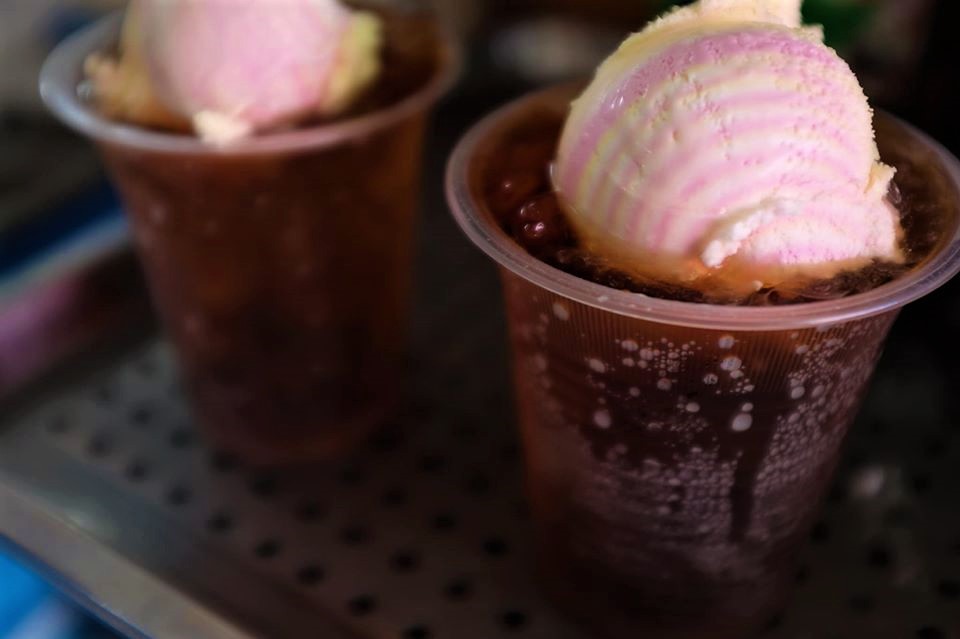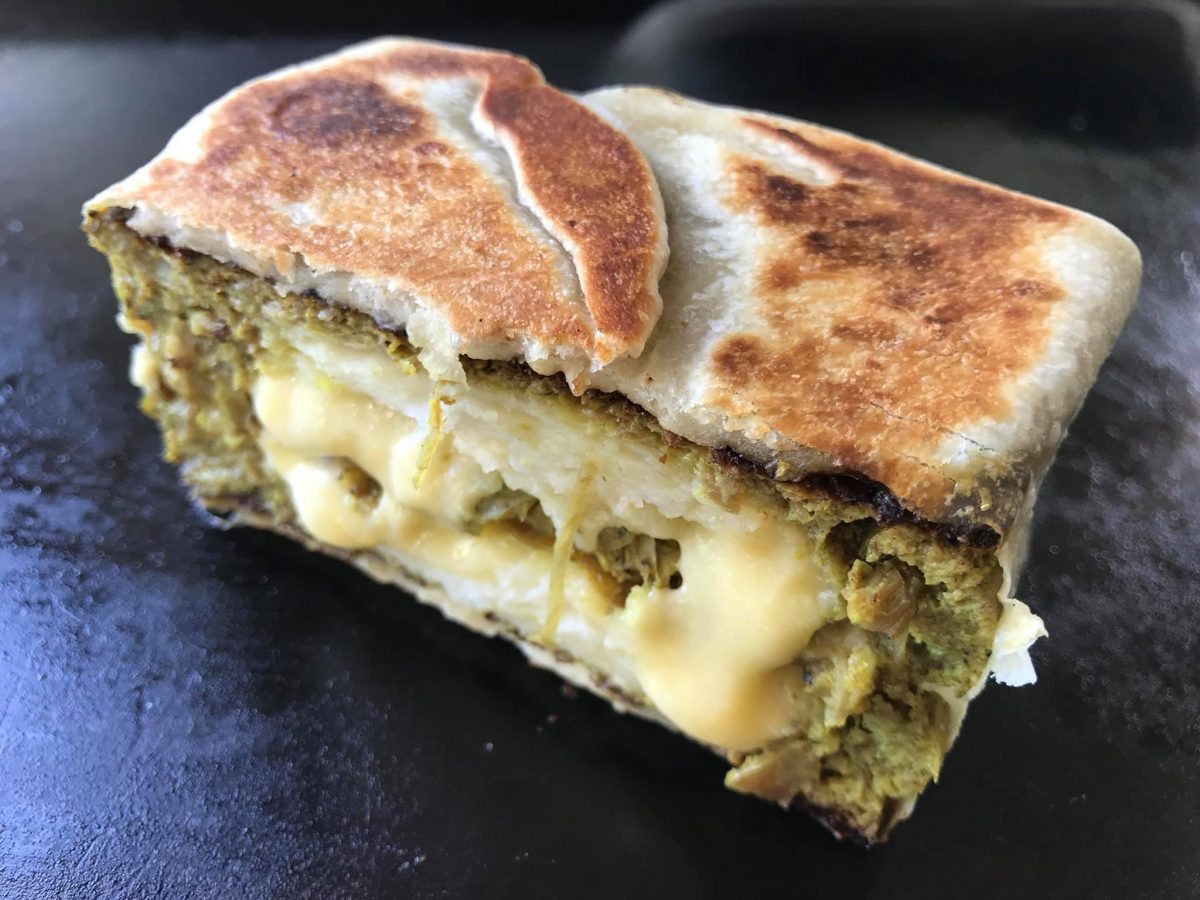 For most of us, our first mobile food experience was either the Roti Man, or of course, an ice cream truck. Here's one to awaken your childhood past and stay true to the present trend. Scoops of cold creamy goodness in a cone or cup is appealing, but the real deal is enjoying them in an A&W Root Beer or Milo Float. Despite being a dessert truck, you can always count on their Murtabak Cheese Lava for a savoury kick-start.
Find them on: Facebook, Instagram
11. Waffle Buddies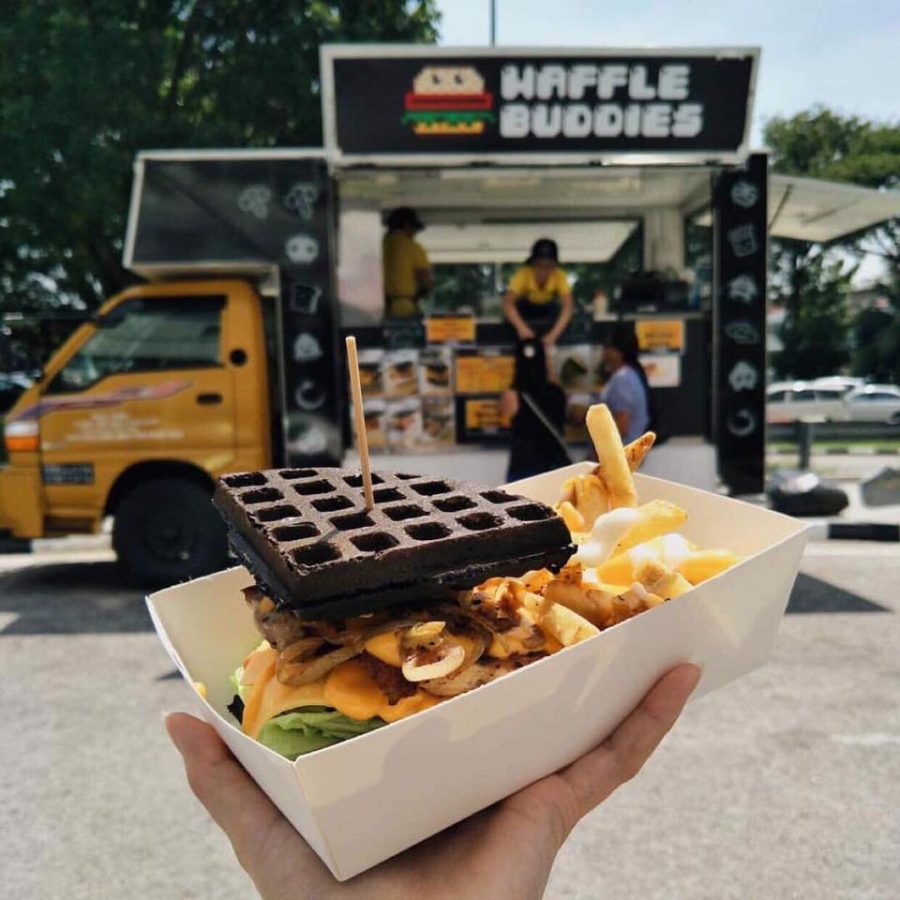 This food truck slings warm charcoal waffles stacked with homemade patties of either chicken or pork, topped with a slew of special sauces (Korean Chili, Cheese and Dark Sauce) and fresh greens. The meats are known to be thick and juicy, pairing well with the fluffy waffles with crispy edges, rounding up a unique burger indulgence.
Find them on: Facebook, Instagram