Pan & Tamper at Solaris Dutamas: Restaurant review
Pan & Tamper celebrates a reunion of old friends: Nathan, Brandon, Ian and Vicci went their separate ways after school, exploring the world for several years before eventually returning to KL. This month, they've opened one of Solaris Dutamas' most promising new cafes, bringing back flavours galore from their travels, including a dash of Europe and a dollop of Australia.
Potato rosti with 63-degree egg
The kitchen is still finalising its offerings, but within a week or two, customers can order seafood paella and buttermilk-brined chicken burgers. For now, the top temptation is rosti with beautifully tender strands of potatoes, very well complemented with wild mushrooms, a 63-degree egg, baby spinach, olive oil and thyme (RM18).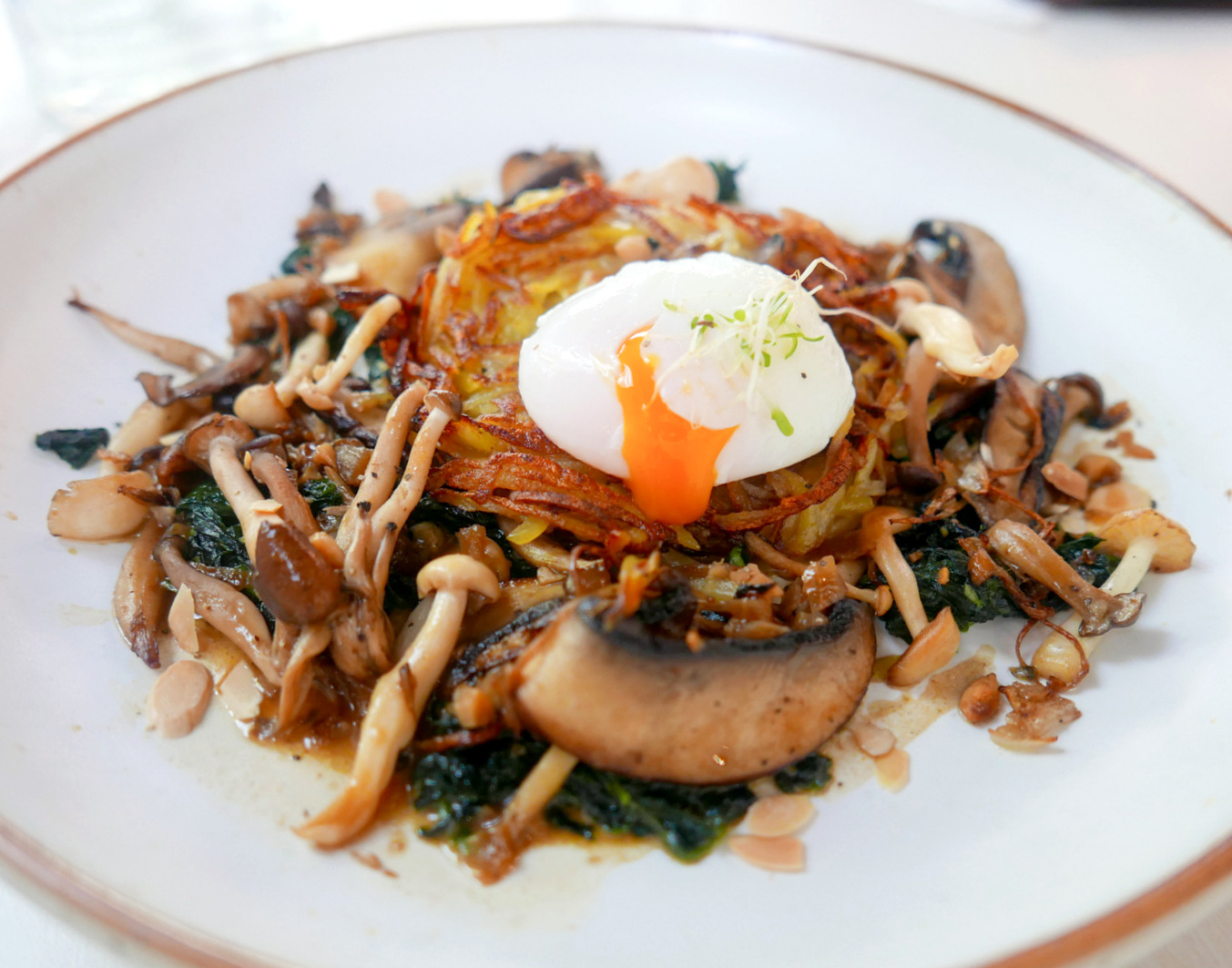 Comfort food
No lack of comfort food for admirers of runny yolks, most notably pasta with soft chunks of pumpkin, creamy pumpkin sage sauce, egg and beef bacon bits (RM22) and a respectable meatless baked egg with beans, piquillo peppers, almonds and yoghurt (RM20). For extra enjoyment, have a textured side of smashed avocado with uplifting nuances (RM5).
 Fresh and wholesome
The Garden In A Jar (RM18) is a distinctively composed, skilfully tuned melange of quinoa, pomegranates, mango, cherry tomatoes, chickpeas, seeds and leaves with a lightly tangy dressing, summing up the cafe's philosophy of serving fresh, relatively wholesome fare.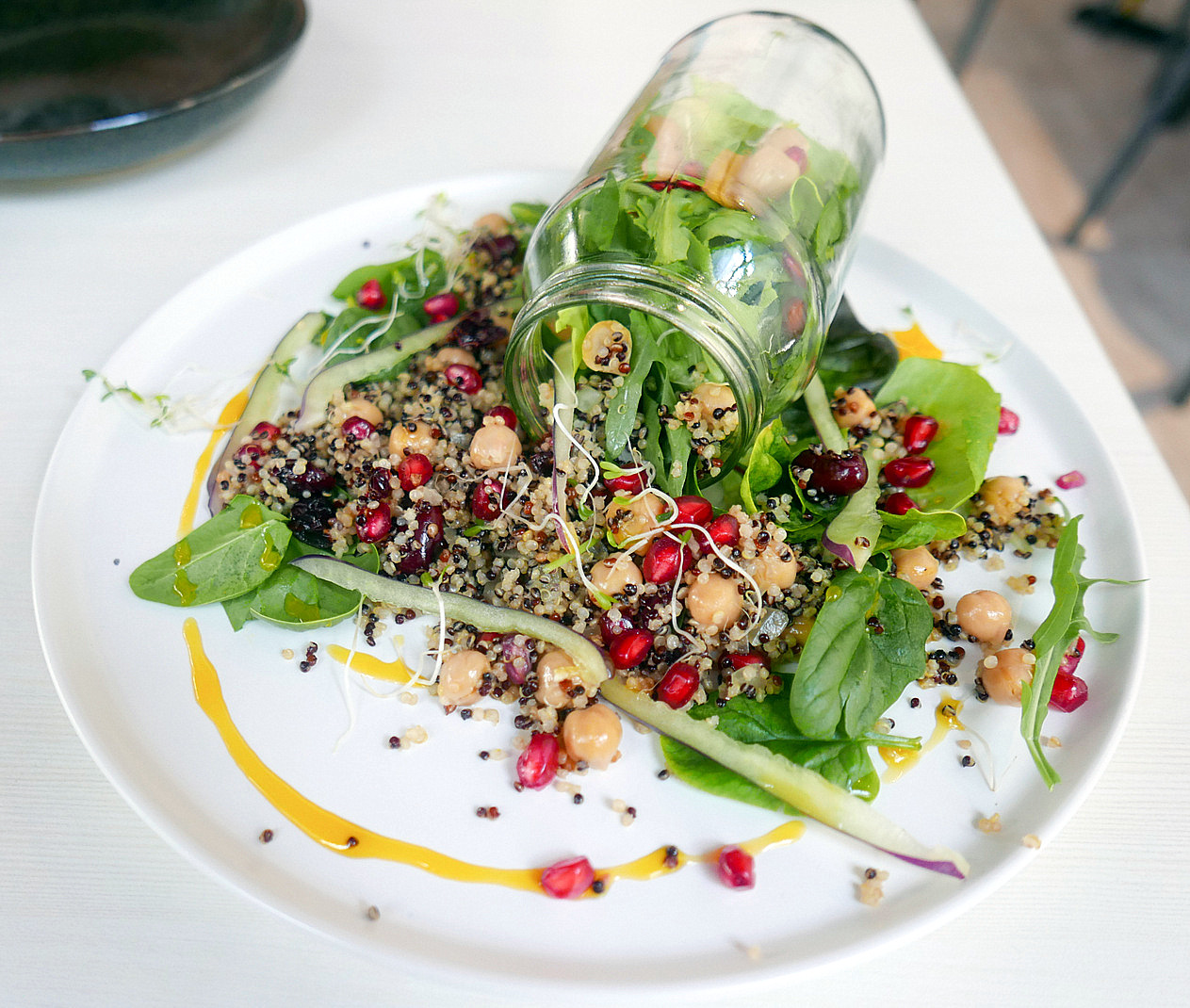 Cake and coffee
Even the signature cheesecake (RM15) isn't a guilt trip – it may seem indulgent in its mousse-like dreaminess, but it goes down smooth and easy, with the fruitiness of lychees and watermelon syrup. Coffee is worth ordering too.
Location & Details
Pan & Tamper
Block D1, Level G3, Unit 9, Solaris Dutamas, Kuala Lumpur. At the back of Publika.
Daily, 9am-9pm but call first to check during this soft-launch stage.
Tel: +603-6206-2929