Indian Comfort Food (The Ganga Cafe): Restaurant Review
The Ganga Cafe, at the corner of Lorong Kurau in Bangsar, is a well-known name among those in Bangsar and surrounding areas, especially to those who have special dietary needs. The restaurant/café serves wholesome Indian vegetarian food, plus takes extra care to cater to those who are vegan, gluten-free, practice Jainism, or have other restrictions.
The ambiance is simple, yet homely, a bright spacious space with friendly staff and servers. Meeta Sheth, the restaurant's co-owner who is originally from Mumbai, India, explained that she aims to serve healthy meals that she would serve to her own family, with plenty of flavour, spices, and quality ingredients.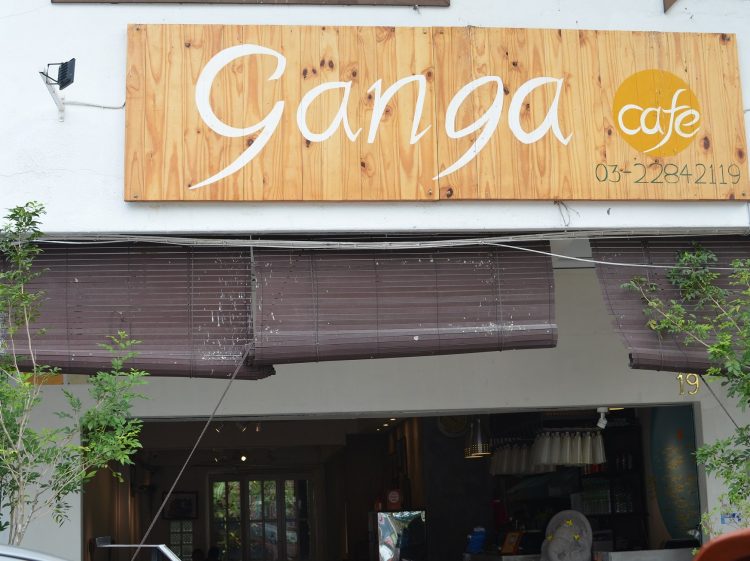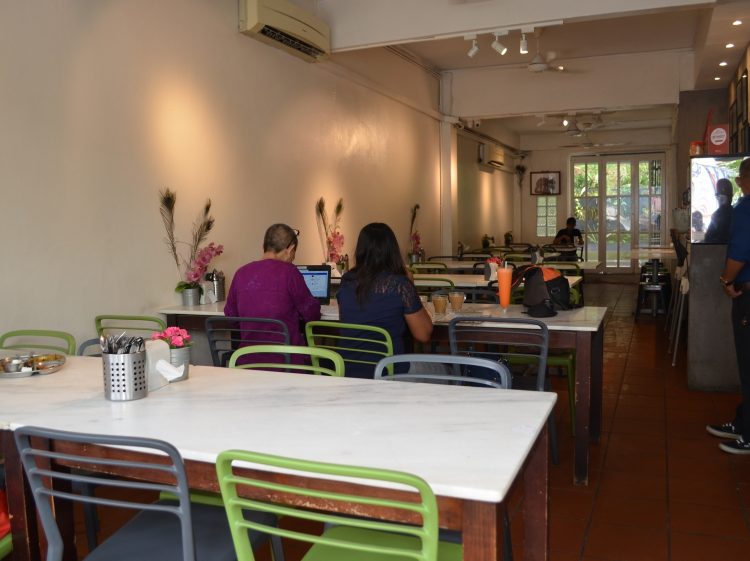 The cuisine is mainly North Indian, although they also serve Malaysian favourites such as Nasi Lemak and Roti Canai. If you're apprehensive  and new to Indian cuisine, or not quite sure what to order, just ask Meeta or another staff member as everyone is helpful and ready to assist.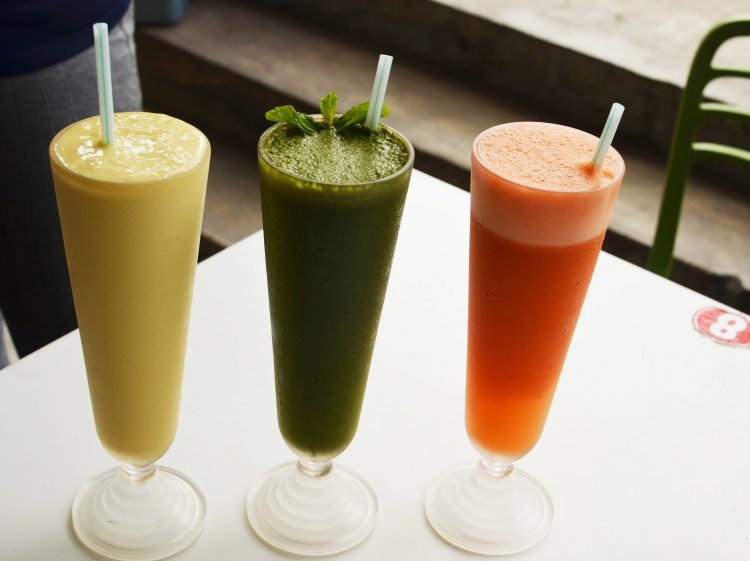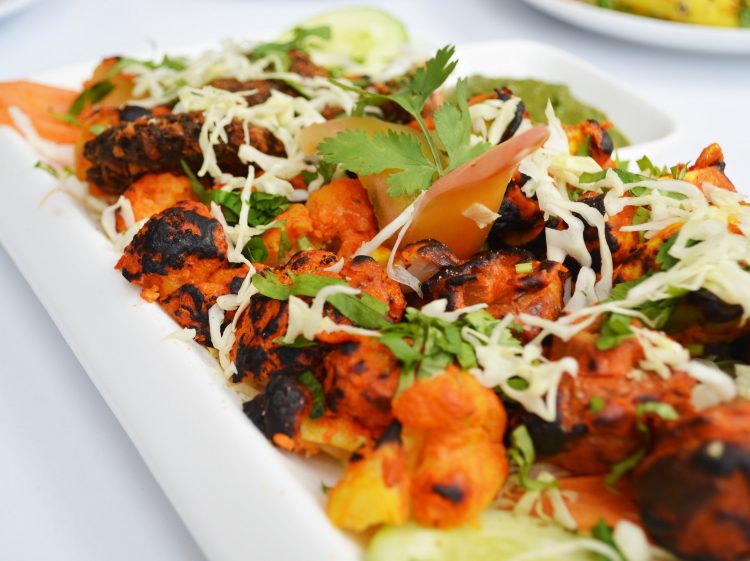 We started off our lunch with a couple of refreshing drinks, the Carribean Cooler and the Pranic Juice. Both contain no added sugar or syrup, and are wonderful thirst-quenchers on a hot day, blended with fresh fruits and vegetables such as lime, honey, carrot, apple, ginger, and mint. Then, we tried the Vegetable Platter, an indulgent and varied plate of paneer and vegetables marinated in a rich Tandoori paste and then grilled. Perfect for sharing, it's a great appetizer to kick off a delicious meal.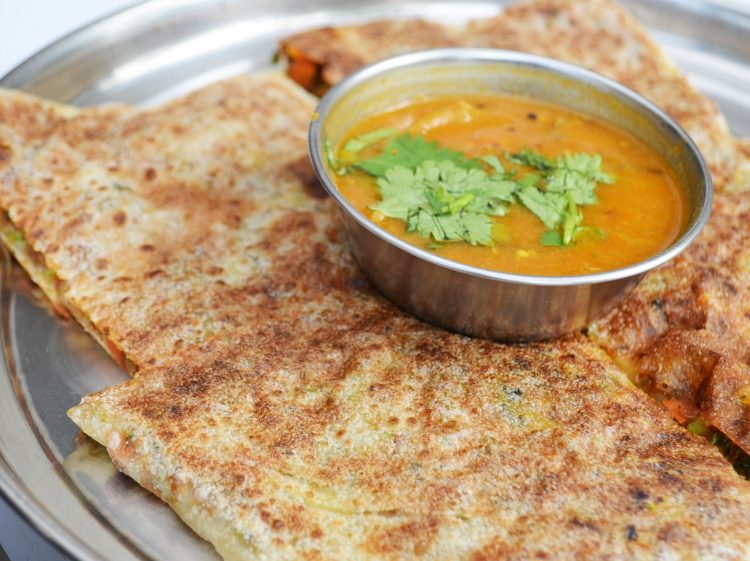 We also tried the Murtabak, a twist on the classic Mamak dish, stuffed with vegetables instead of meat, and a few different kinds of soft and delicious chapatti. Everything was fresh and tasty, especially with the accompanying dahl tardka. We also tried the vegetarian mutton varuval, a fan favourite. The 'meat' is stewed in a spicy and tasty gravy, and it goes perfectly with hot white rice or bread.
For those who don't like mock meat, be prepared to be blown away, as their mock meat dishes don't taste at all like the processed 'fake' meat that you find it most vegetarian restaurants. In fact, it's not easy at all to tell the difference between The Ganga's version of mutton and the real deal! Meeta explained that this is because her mock meat supplier uses quality ingredients. "We took it off the menu once, and customers were not happy! We found that they simply love our vegetarian chicken, mutton, and fish, so we kept it on, but I made sure that it's of the highest quality as that's just our standard here," she said.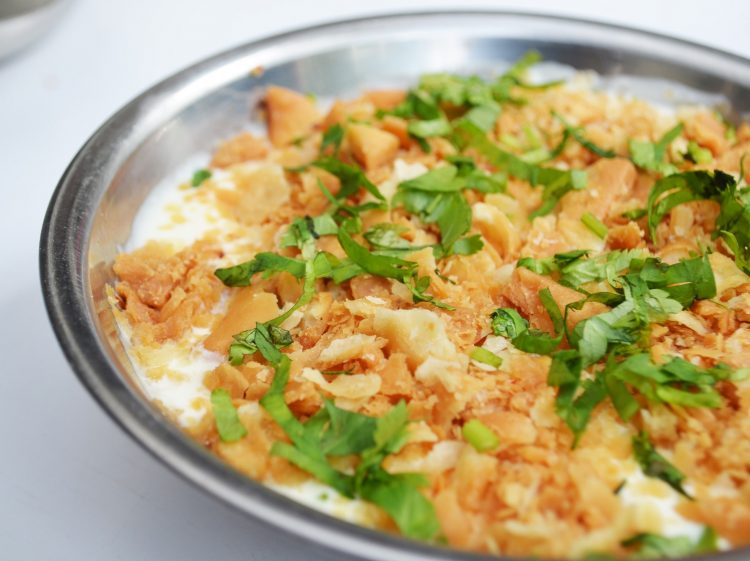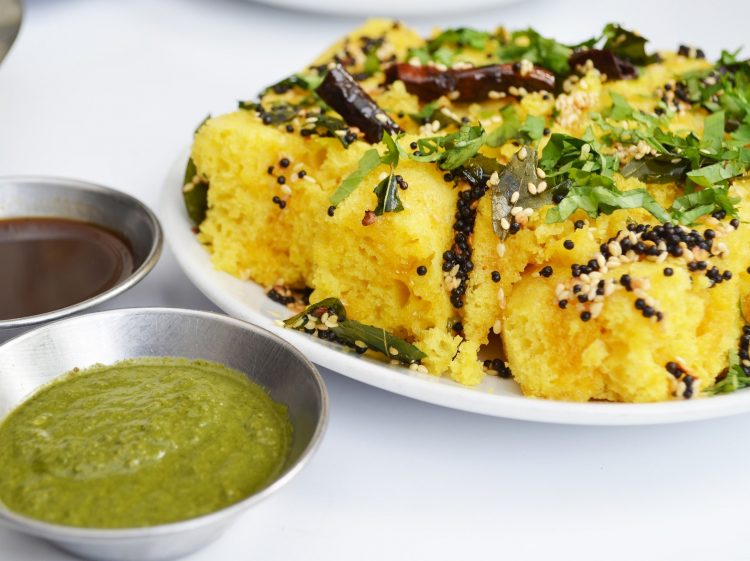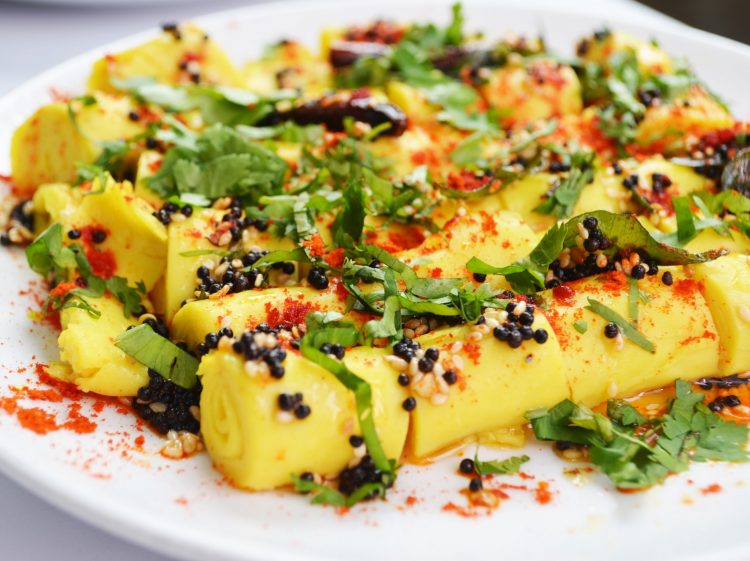 Our spread also included Khanvi, Ganga Aloo Chat, and Dhokla, three traditional Gujarati dishes which are usually consumed as snacks or during tea-time. Wonderfully savoury and delightful with the accompanying dipping sauces, all were very well-received by our table. The Ganga also does catering for those looking for authentic Gujarati meals to serve at their functions.
When we finished our feast, we were left satisfied yet we didn't feel sluggish or stuffed. Meeta said this is because their food is always fresh and light, as they don't believe in keeping food overnight and everything is made on the same day you order it. "When you keep food overnight, it may taste richer but it actually releases gas which cause bloating and indigestion," said her husband Prabodh Sheth, co-owner of the café.
Everything we tried tasted homemade and fresh, which is no wonder as Meeta has several years of cooking experience under her belt as prior to opening this café, she was a stay-at-home mom preparing loving meals for her family. For an authentic North Indian vegetarian experience which is fully satisfying, fresh, and flavourful, look no further than The Ganga. For meat lovers, you won't miss the meat as there's plenty of texture and richness from their variety of vegetarian dishes.
If you've always wanted to go to India and try the cuisine, particularly the North, but haven't had the chance, check out this café and get a sampling of some of the best dishes the country has to offer. Whether it's breakfast, lunch, or dinner, bring your appetite and enjoy a delicious and healthy meal that you won't feel guilty about at The Ganga.
Location & Details
Address: 19, Lorong Kurau, Bangsar, Kuala Lumpur.
Tel: +603 2284 2119
Hours: Daily, 8am to 10pm
Find: View directory for The Ganga Cafe here.