French, Mediterranean, Nizza at Sofitel Kuala Lumpur Damansara
If you haven't checked out Nizza at Sofitel Kuala Lumpur Damansara's new French-Mediterranean menu yet, what are you waiting for?
And, in case you had missed our previous preview of the fascinating  here are some more tantalising dishes for you to look forward to!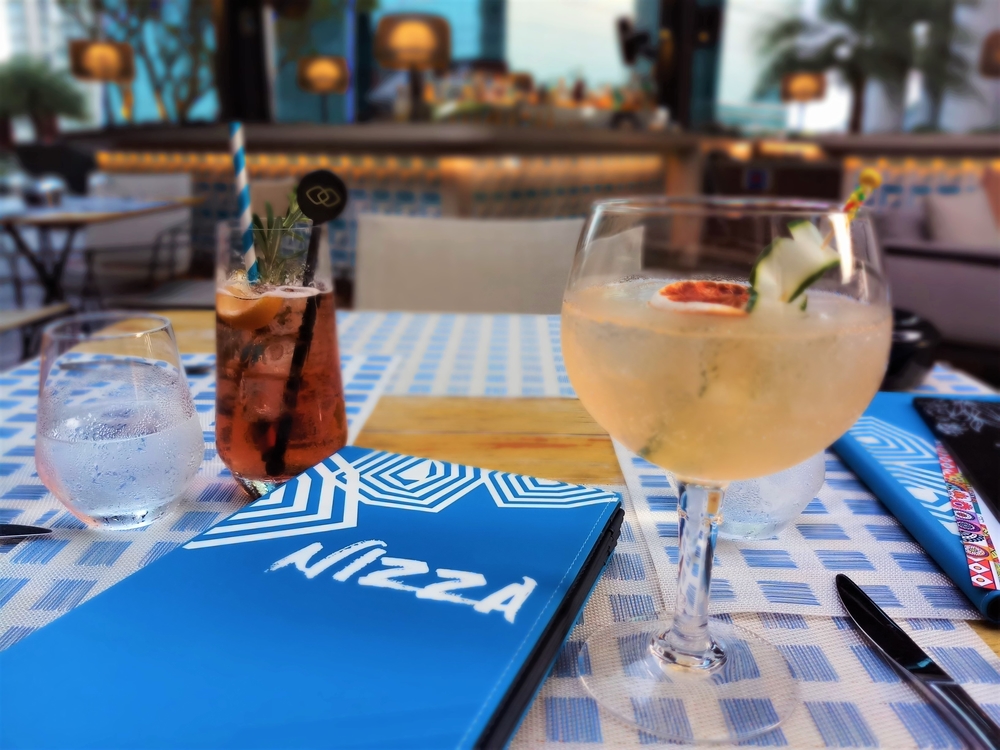 To really up your fancy dining game, try tucking into the huîtres selection of Fine de Claire and/or Gillardeau oysters. These premium oysters are flown in fresh, with a softness that will give you melt-in-your-mouth feels. We found the the Fine de Clair to have a sweeter aftertaste, while the Gillardeau was smoother, and had an interesting 'G' decal on its shell to define it. Do ask the server for availability however, as the season for these South Pacific Oysters are only from May to August.
Nizza's capacious menu also covers a not-to-be-missed set of Spanish tapas, inspired by Barcelonan cuisine. Pictured here is the Plato de Embutido Típico, a trio of popular Southern European preserved meat. Mini skewers of Jamon de Pato (duck ham), Chorizo (sausage), and Cecina Embuchada (beef jerky) accompanied with palate refreshers of sweet pearl onion, tangy pickle, and sour jalapeño for a wholly continental bite.
The Salade Niçoise pays attention to the French side of Nizza, serving up Tuna 'Ventresca' with a variety of summer vegetables. With slices of translucent tuna belly crusted with spicy pepper, chunks of firm, well-seasoned baby potatoes, bits of salted anchovy, green beans, and baby romaine cos dressed in oil and topped with an egg yolk sous vide, every bite sounds as fresh as it looks.
Moving on from the entrees, Nizza Specialties consist of pissaladière, traditional French pizzas. Known for distinct flatbread bases covered in tart ingredients, a healthy option of five varieties are available for all types of tastes. Wanting a vegetarian option, we opted for the Truffle. Wild mushroom, lightly salted cheese, and truffle freshly shaved right at the table onto the beautiful bread crust, we couldn't but help feel opulent at the platter before us.
Tucking into the De La Mer section for a change from the usually meat-laden highlights, the pan-grilled Saumon and Vivaneau Grenobloise were delightfully lighter on tired stomachs. The Saumon (salmon) has a Sarawakian pepper and dill crust that elevates the gentle mouthful of soft fish meat, and the potato puree is sweet with a side of asparagus.
The Vivaneau Grenobloise (local red snapper) on the other hand is tart with an assortment of pomelo, grapefruit, caper berries, lemon, and gooseberry, all mixed into a gentle-flavoured sauce. Combined with the fish oil taste from the snapper skin, the taste of the chewy flesh is amplified on just the right amount of juiciness.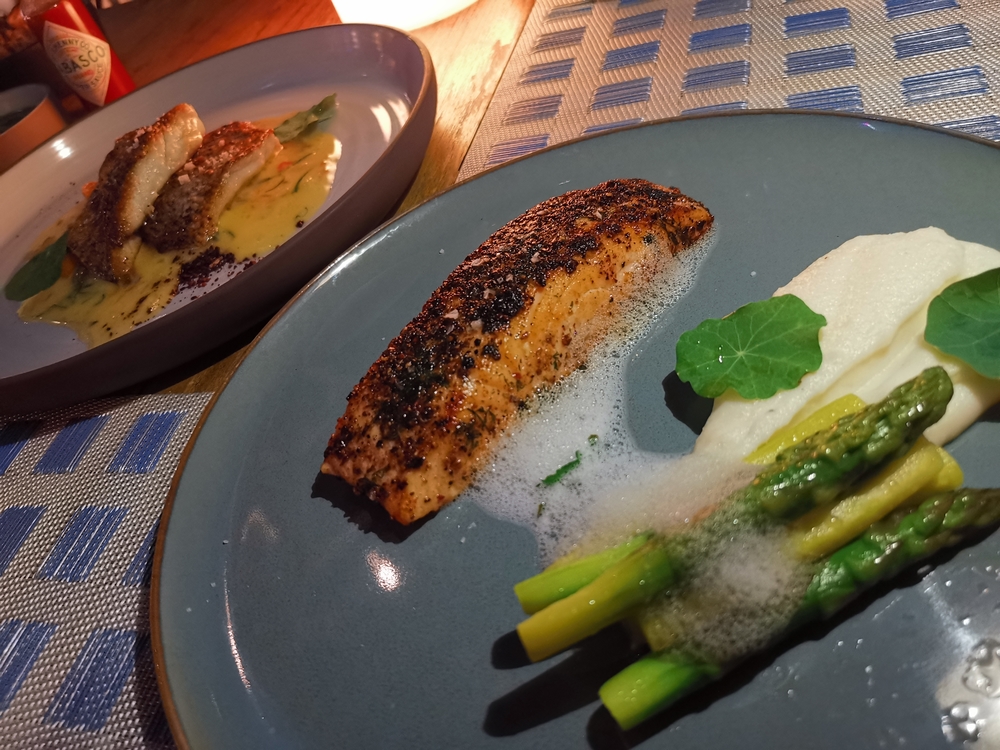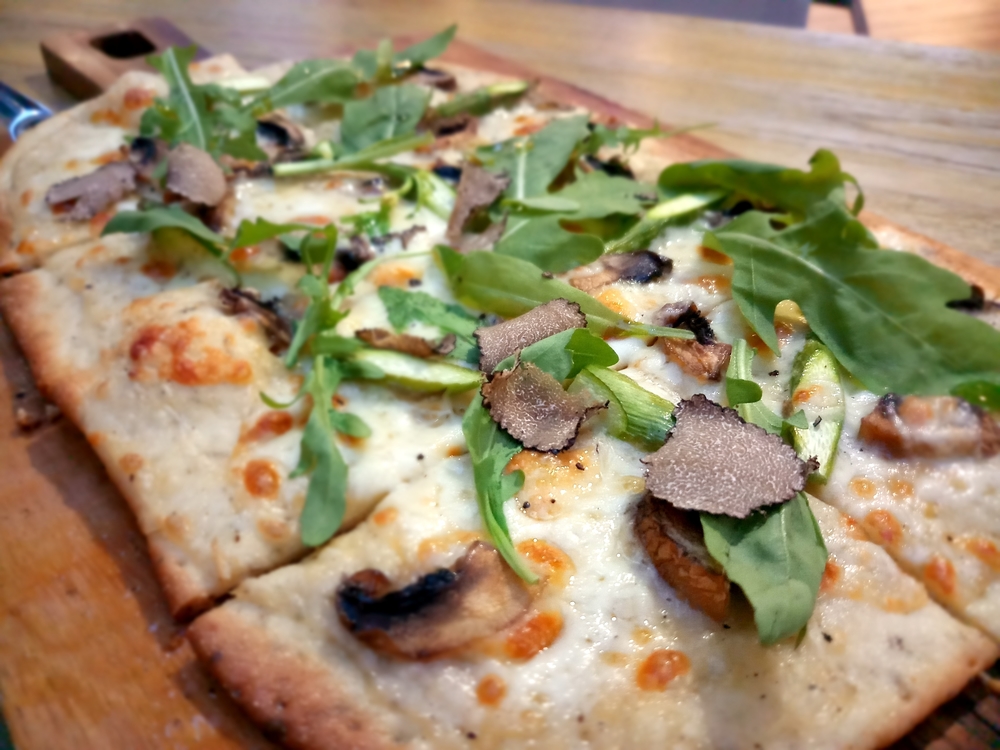 Finally, we reach Les Desserts. Chef de Cuisine Jasper Chow recommends the Fondant au Chocolat, a decadent dollop of pistachio ice cream on a rich Valrhona Caramelia chocolate fondant brownie surrounded by a moat of amaretto cream. It packs a warm bite with the cold ice cream sinking in after, hardly bitter but also not too sweet. Be sure to eat it fast before the ice cream melts and soaks into the brownie!
And always a classic in French endings, the Crème Brûlée is a great test to the attention to detail of any eatery. Nizza hits the mark with flying colours, as the silky egg custard is paired with a line-up of fruits, greens, and meringue, giving each spoonful a whole new flavour each time. My only (picky!) comment is to burn the sugar topping just a little bit more.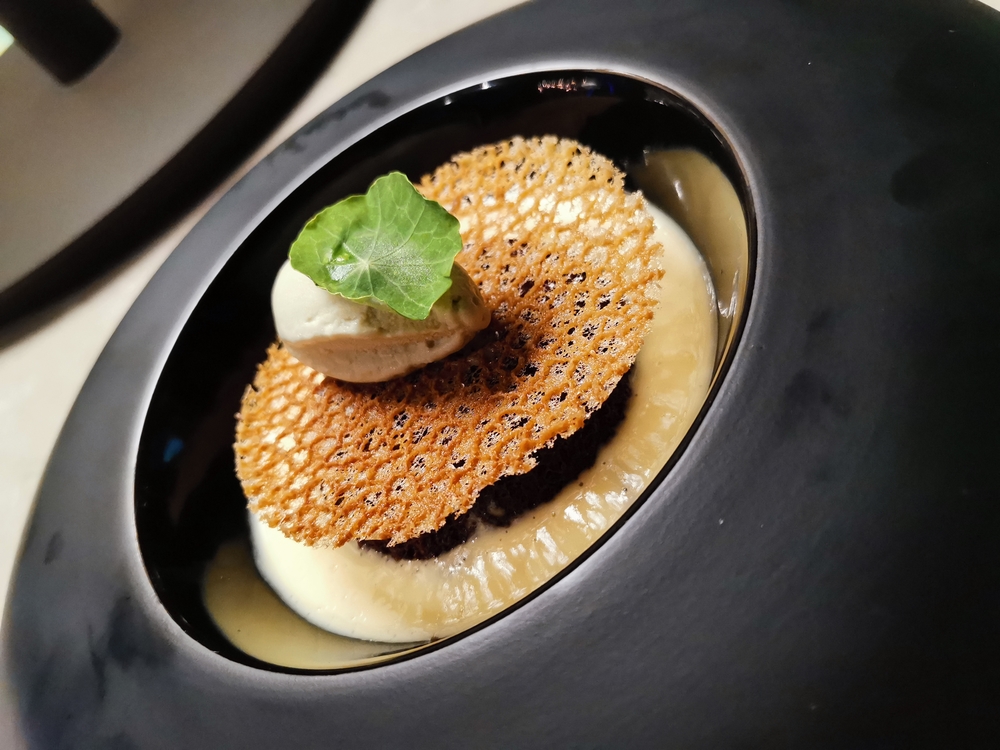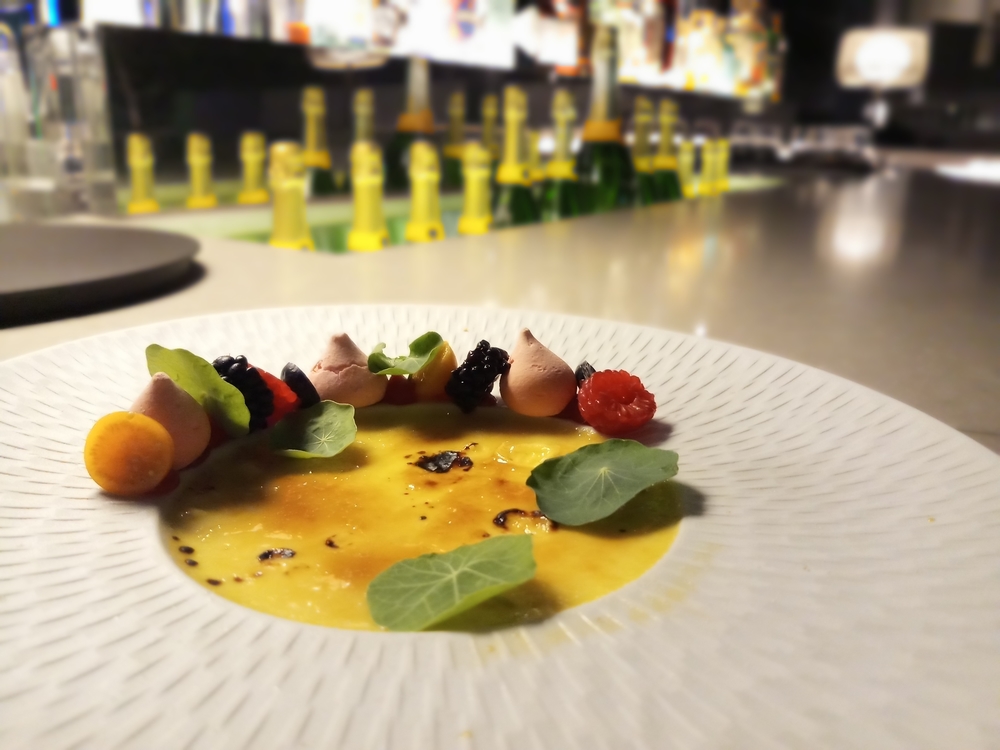 Nizza also has a collection of Mixologist Cocktails that we happily and strongly recommend! Pictured here are the French Highball and the Jalisco Cooler, both good for an opening to the evening, The Ape of Monkey Shoulder Whiskey with a fruity, minty aftertaste, and the extremely happy-inducing Royal Fizz.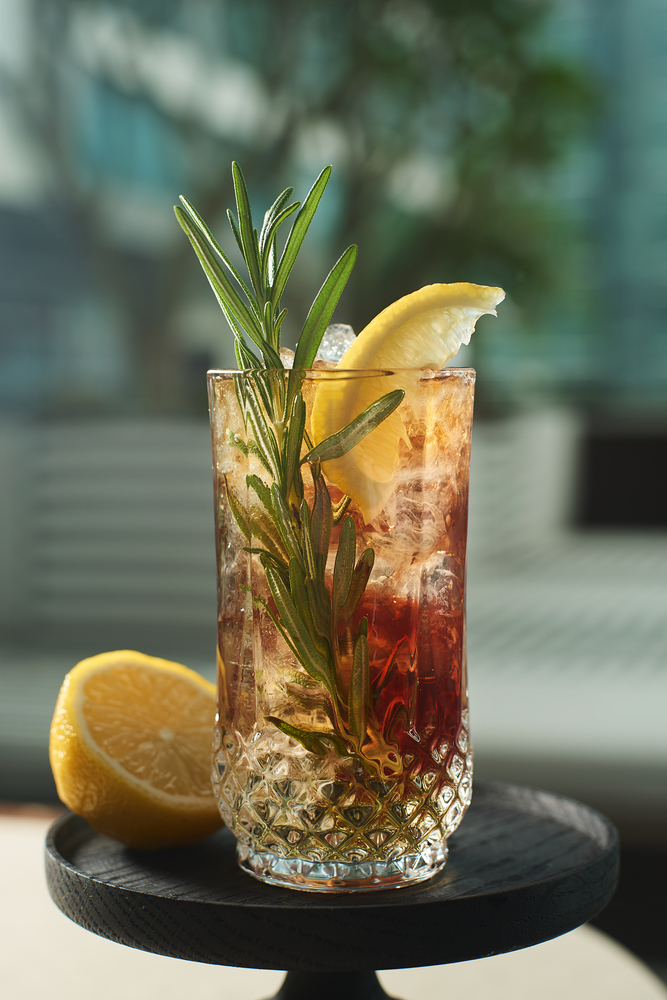 A night out dining never looked so good at Nizza at Sofitel, whether you choose to sit indoors or outdoors of the French Riviera-inspired ambiance. With friendly staff ready to enhance your dining experience, this fancy yet fun space can be as intimate as a two-person date, or a full open area for events of all kinds. Let us know which dish and drink you enjoyed best!
For enquiries and reservations, please email [email protected] or call (03) 2720 6688.
Location and Details
Nizza, Sofitel Kuala Lumpur Damansara
No. 6 Jalan Damanlela
Bukit Damansara
50490 Kuala Lumpur
Tel: +603 2720 6688
Hours: 4.30pm – 10.30pm