Tut's Eatery at 1 Utama: Snapshot
Tut's Eatery in 1 Utama is a welcomed addition to the already bountiful food scene in the area. While Malaysians are no strangers to Arabic or other Middle Eastern cuisine, Egyptian food might still be a first for many. Thanks to the plethora of cultures, and subsequently, flavours; our homeland is an exciting place to introduce new cuisines.
The day starts early at Tut's Eatery, so diners can have breakfast there starting from 8.30am daily. The Flaky Buttery Feteer Breakfast (pictured below) comes with a cup of black coffee and your choice of one dip. Dip selections include the likes of Heavenly honey with cream, Blissful Belgian chocolate, and Baba Ghannoug (as it's spelled in their menu) blended eggplant, among others.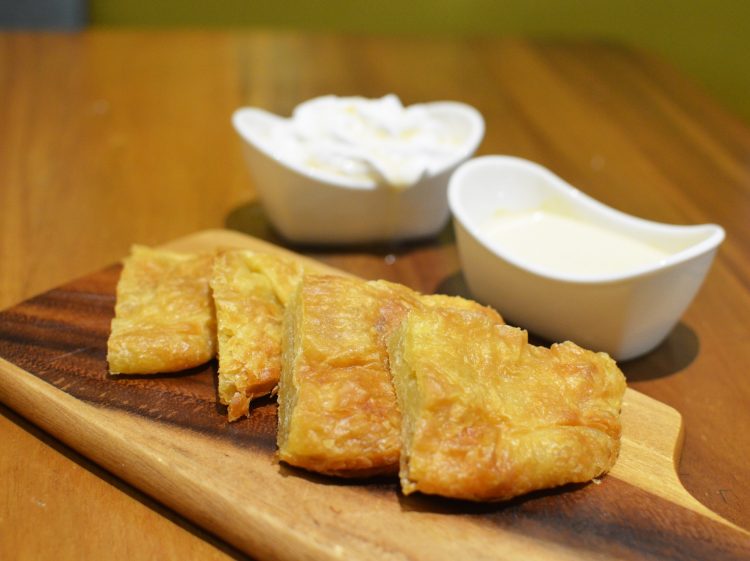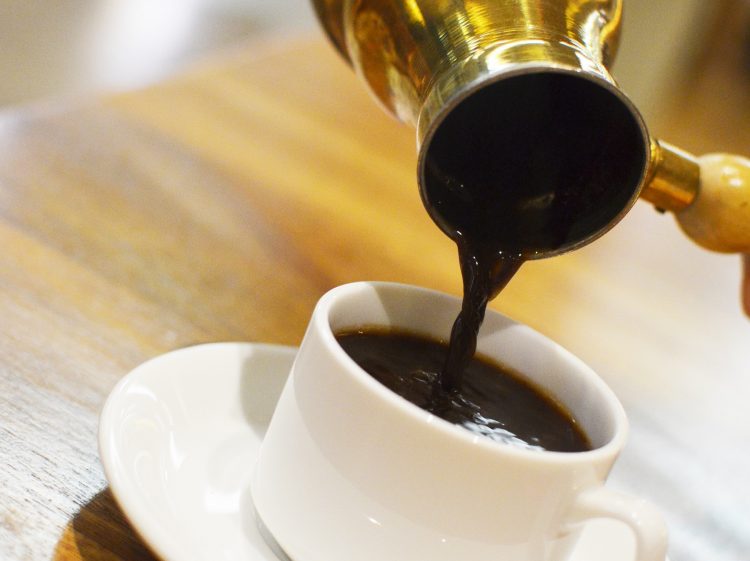 Starters range from the Hawaoshi Baked Meat Foldover to the Molokhia Minced Leaf Stew, a true Egyptian specialty. There's also Horus BBQ Chicken Wings, available in original or spicy versions.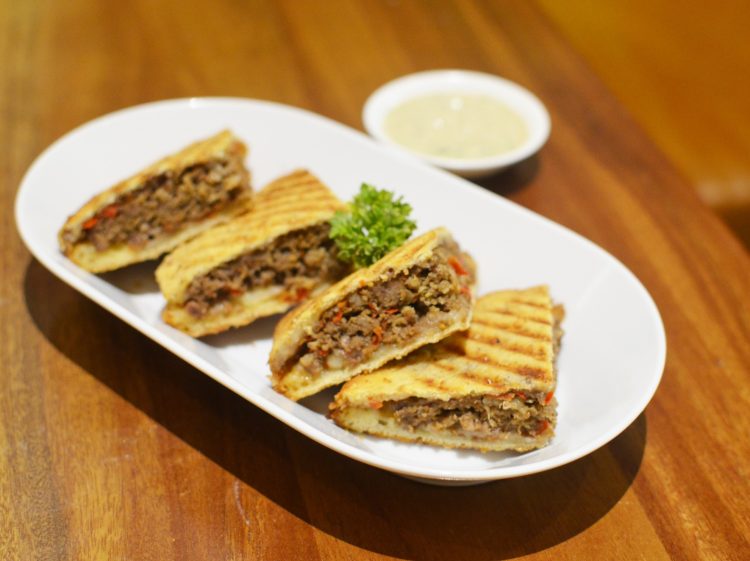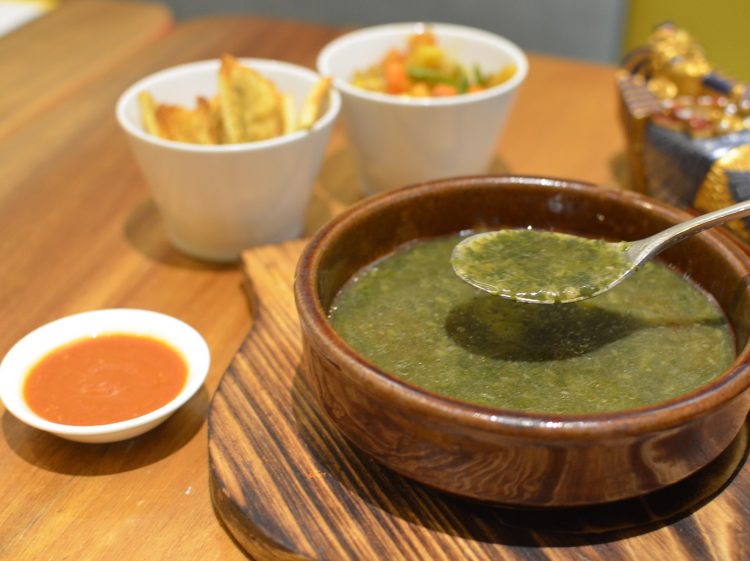 With its owners and head chef being Egyptians themselves, diners can look forward to tasting some really authentic flavours at Tut's Eatery. A few ingredients are flown in from Egypt because they cannot be found here, like baby okra. If you try the Biram Bamya Succulent Stew, take a look at the cute little baby okras in there. Other specialty dishes include the Koshari mixed grain bowl, Biram Fatta layered meat dish, and the Herbal hot plate chicken with baked rice.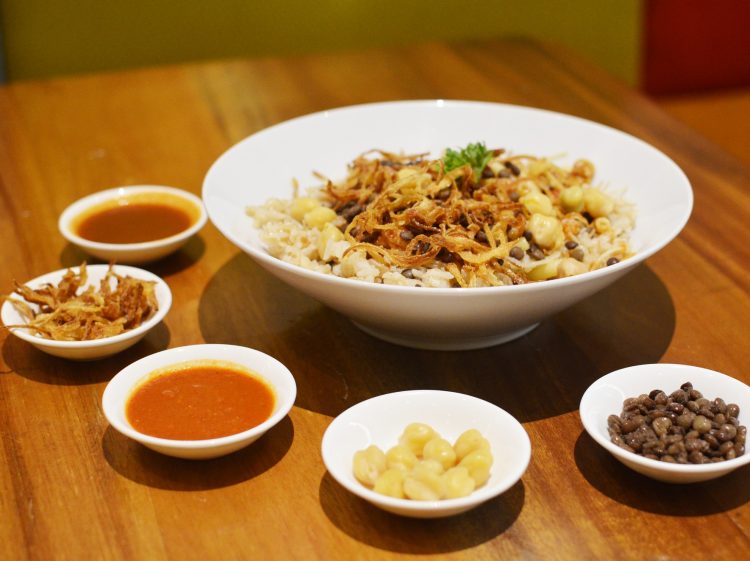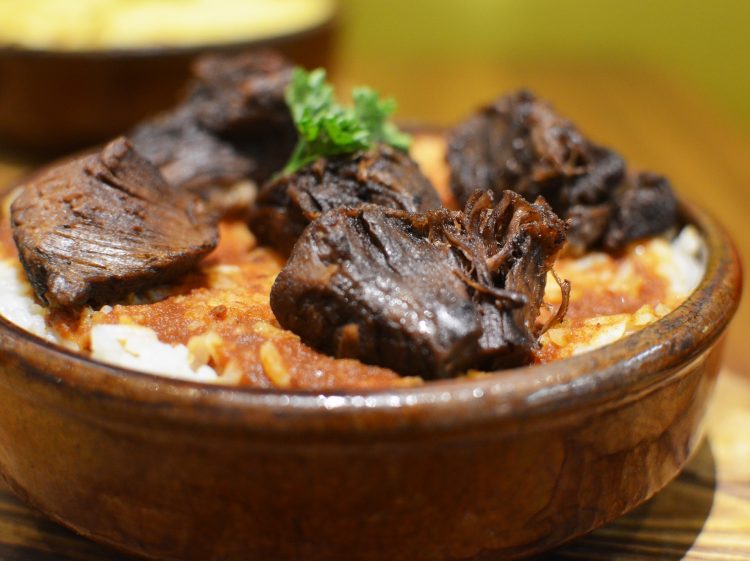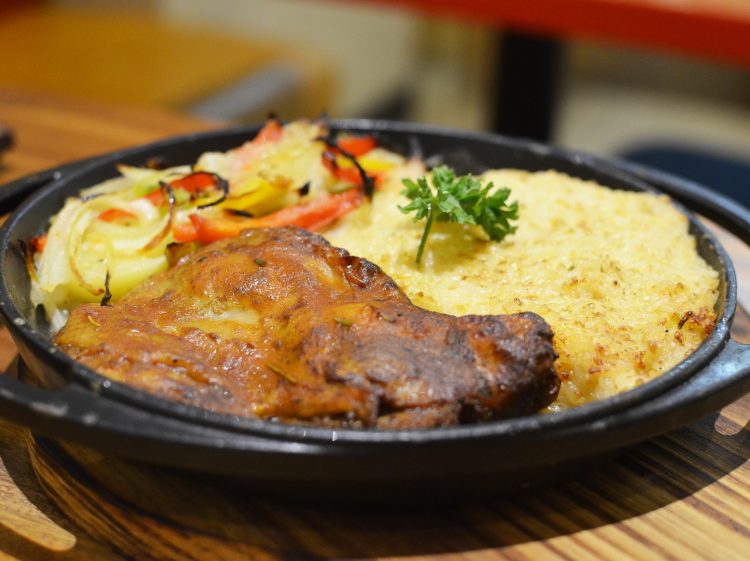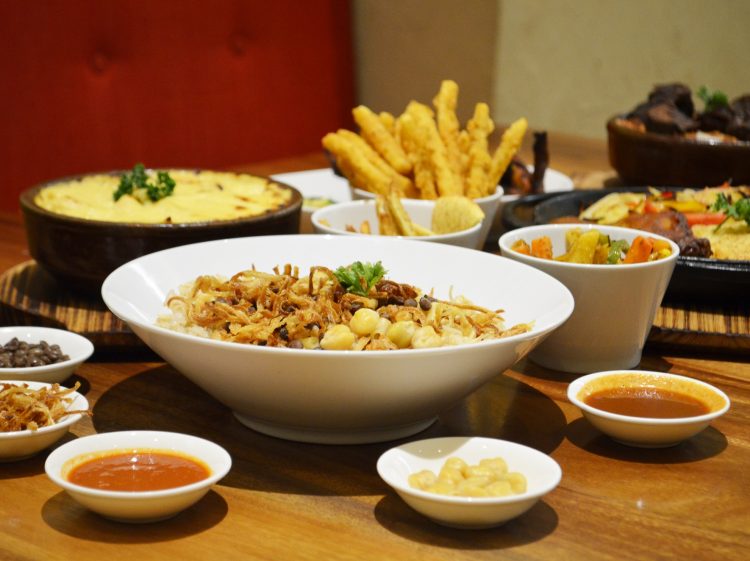 Beverage-wise, there are yogurt and fruit-based drinks like the Rainbow Zabadi, Egyptian lemon mint, Sobya milk, and Karkade floral drink to choose from. Diners can also end their meal on a sweet note from the selection of desserts – Om Ali bread pudding, Roz B Laban creamy delight, and Nutty Nile nougat, are some recommended choices.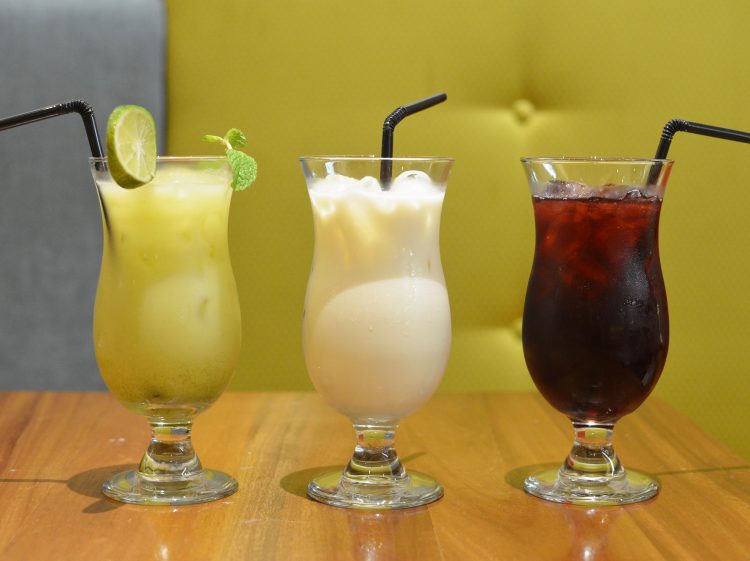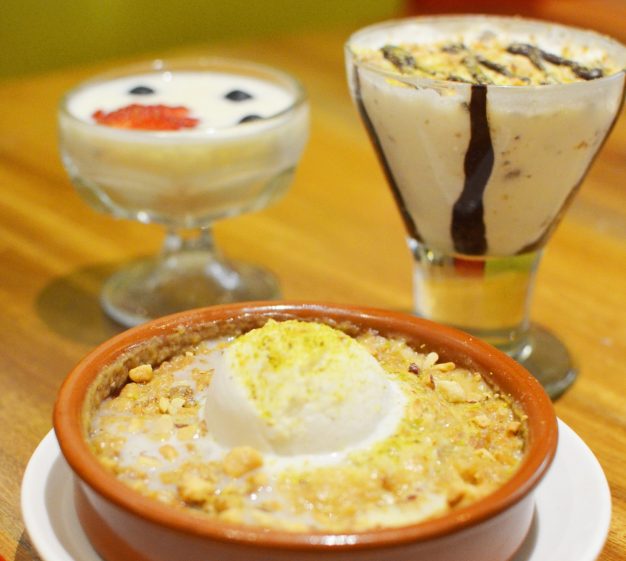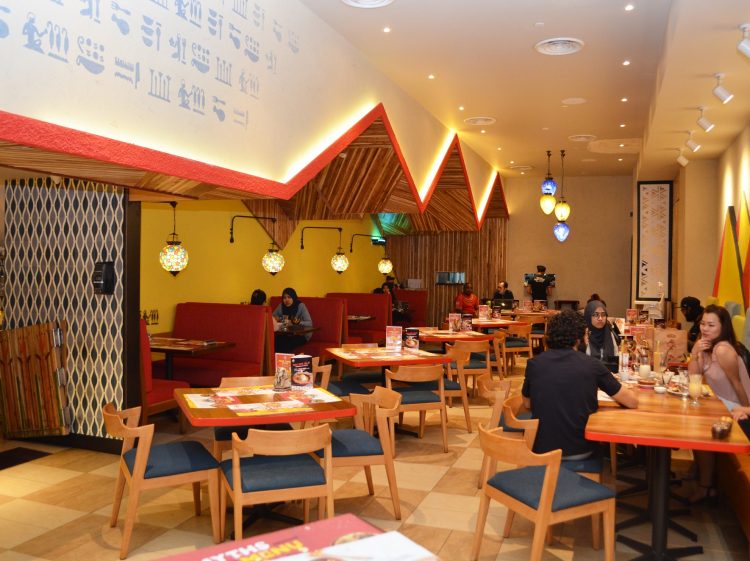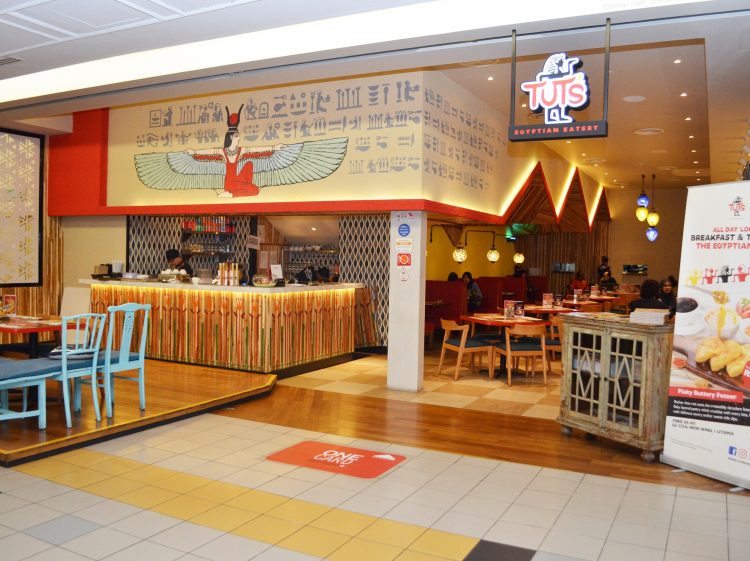 While there have been other (not so successful) attempts at setting up Egyptian restaurants in Malaysia, Tut's Eatery seems to be using the right ingredients for success.
Location & Details
Address: Tut's Eatery, LG333A New Wing 1 Utama, 47800 Petaling Jaya, Selangor
Hours: 8.30am – 10pm on Sundays to Fridays, 8.30am – 10.30pm on Saturdays
Tel: +603 7688 4597
Find: View directory for Tut's Eatery here.