Royal Thai Cuisine with a Million Dollar View
Though Thailand attracts plenty of visitors with its famous islands and beaches, it's probably safe to say that their cuisine is high on any tourist's list, too. Thai food is also one of the country's most beloved exports, too, as it seems you can find Thai cuisine (or variations of it) in countless cities around the world.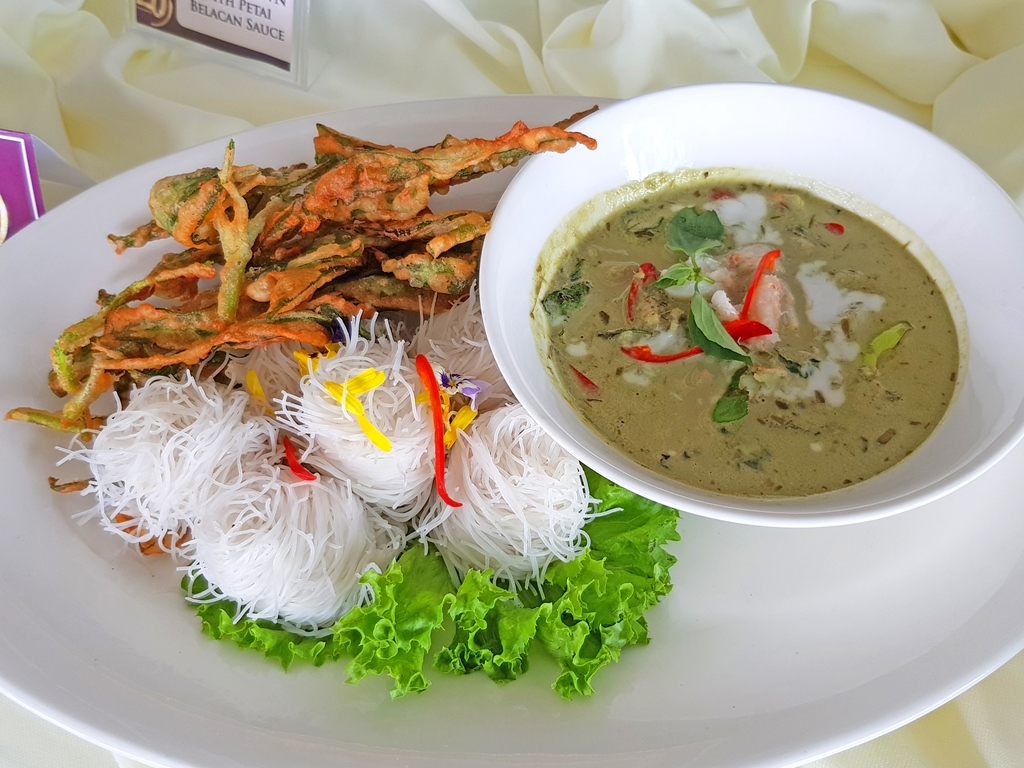 Delectable curries and spicy heat are two of the hallmarks of Thai cuisine, but if you want to add a different sort of flavour to your dining experience, you can punctuate your meal with outstanding views at Imperial Chakri Palace Thai Restaurant, located high atop the Dorsett Hotel and Residences in Sri Hartamas. Decorated with contemporary furniture, the menu features both traditional and modern Thai dishes, with Western meals also available.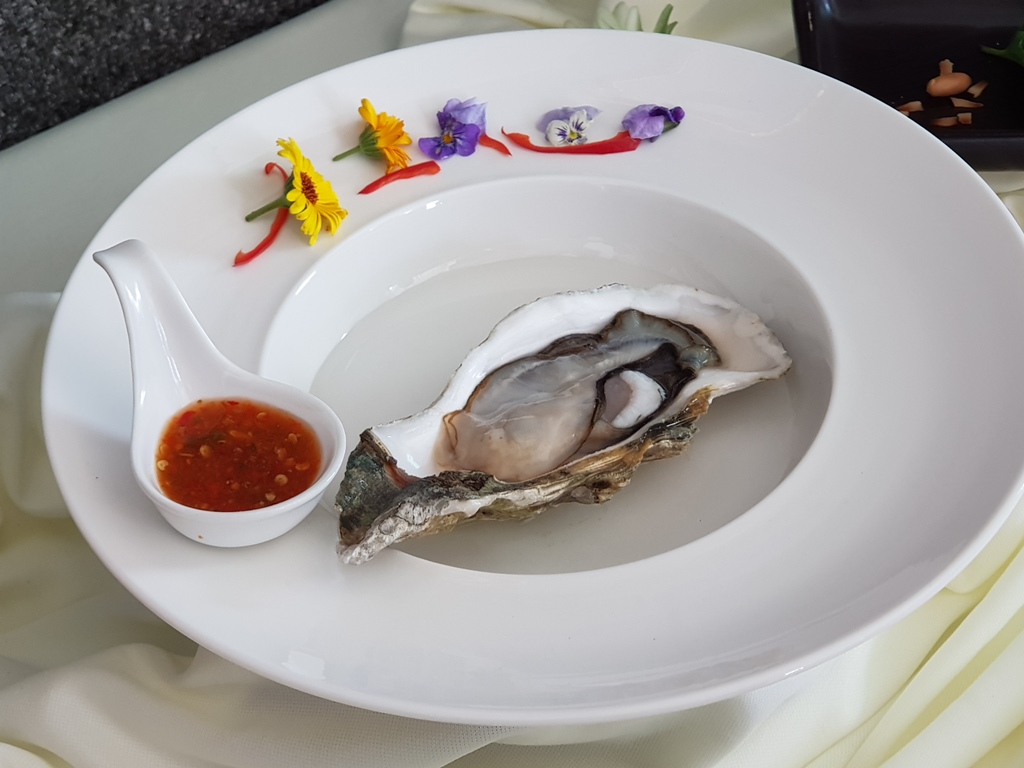 If you are somehow new to Thai cuisine, Chakri Palace will provide you with an excellent introduction and give you an authentic range of Thai dishes from which to choose. If you are a seasoned Thai foodie, then you'll be well pleased as you enjoy some old favourites or sample something new.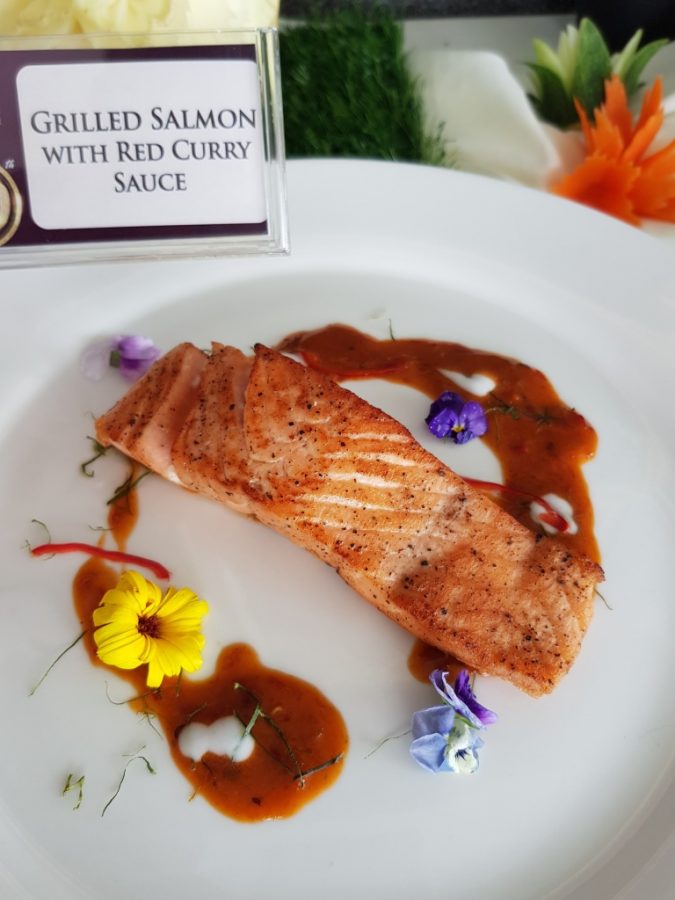 Start off with one or more selection from appetizers which range from Thai fish cakes to Chakri's own 'Chakri Four Seasons'. We always like a good miang kham (or meang kam), and Chakri's didn't disappoint. With a DIY offering of things like toasted coconut, peanuts, dried shrimp, bits of lime, ginger, and chillies, along with a thick sauce of palm sugar and fish sauce, this simple dish is a showcase of Thai food in general, in that assembling the ingredients on the dark green cha phlu leaf yields a balance of sweet, salty, spicy, and sour… as all good Thai food aims to do!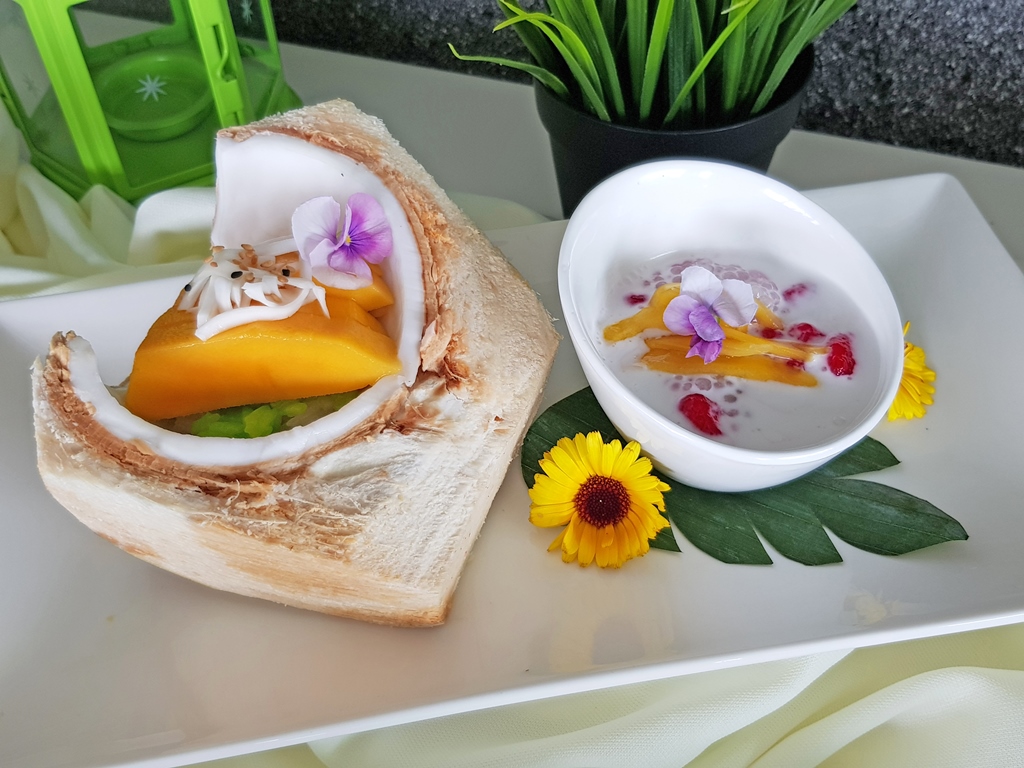 Main dishes include lots of curries: a signature red duck curry, a delicious green curry with different choices of chicken, beef, or prawn, and Chakri's own variation, Thai red peanut curry. It's not all meat, so if you prefer fish and seafood there are plenty of options. Their signature deep-fried prawns come with a choice of sauces (butter egg, black pepper, nut paste, and more). Crab is available in various styles, as well, and offered with sauces or minced meat. We enjoyed the grilled king prawn, and felt it was quite healthy, too, with lime and chillies providing a zesty kick. Steamed sea bass and deep-fried garoupa are also on the menu. We had our fish steamed and it was absolutely delicious, tender, and flaky. And don't forget the lobster. Chakri's lobster is served with butter sauce, making it an unforgettable dining experience.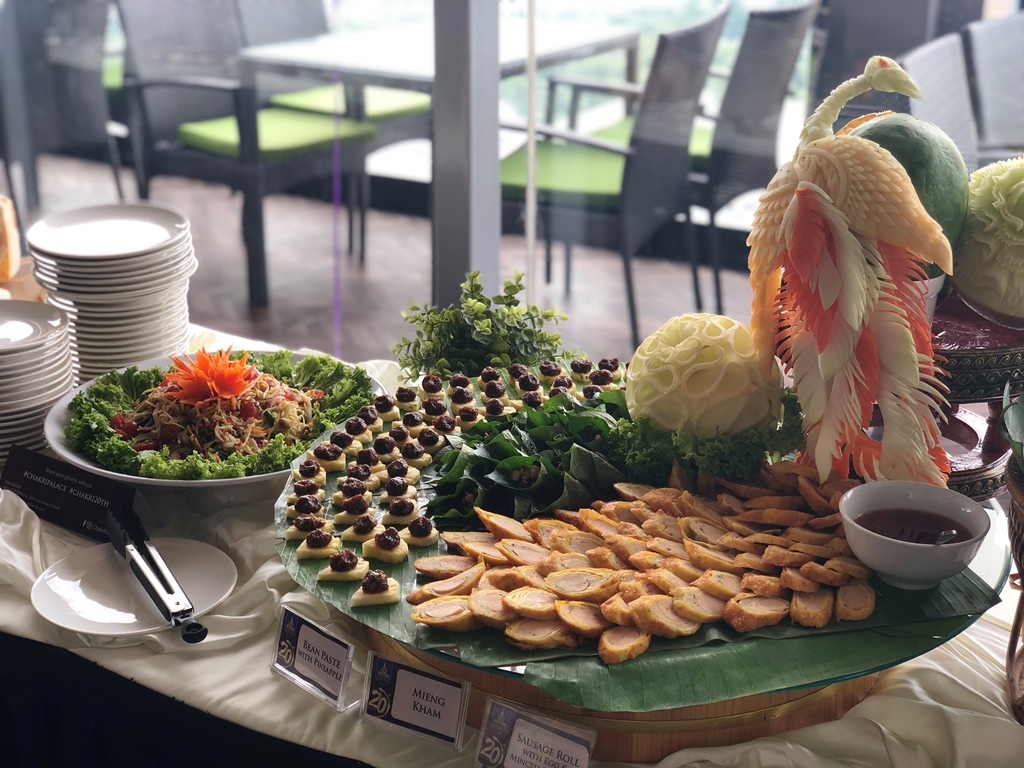 Don't miss the tasty Thai-style fried glass noodles, which are available with soft shell crab among other options. If you want to forego Thai food, you can try their spaghetti Aglio Olio, but if you want to try a new twist on fusion food, we recommend ordering their spaghetti green curry, which we found to be a delightful mix of Eastern and Western flavours.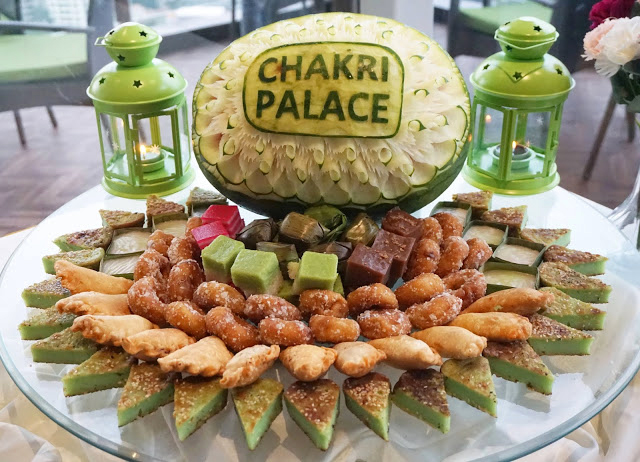 And finally, few meals are left unfinished without a sumptuous dessert. Chakri offers Thai favourites like mango (or durian) sticky rice, which we very much enjoyed. Another good choice is the sweet ruby-red water chestnut dessert served in a fresh coconut.
In addition to the à la carte menu, buffet-style dining is also on offer.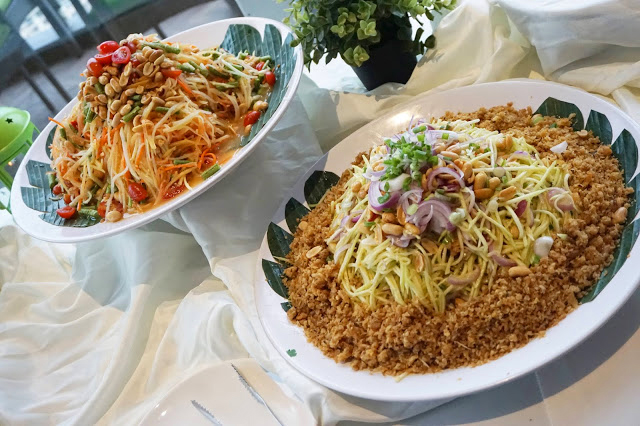 Accompany any of your selections with a glass or bottle of old or new world wine. A full selection of beers, spirits, and cocktails are also available. There are also a range of refreshing non-alcoholic options, too, and we suggest the lemongrass honey or pandan honey beverages as a healthy complement to your fresh Thai dinner.
What better place to sit and order your Thai favourites than a rooftop restaurant with a spectacular view. Sit inside or outside, on dining chairs or even poolside. We feel this is a great place for a romantic date, as well as a family gathering, or a special celebration. The venue even has a distinction in The Malaysia Book of Records as the only 4-in-1 concept restaurant incorporating 360° views (including the National Palace and KL city), a lounge, KTV club, and private cigar room. You can even make a reservation for a pool party with your friends! Whatever the occasion, Imperial Chakri Palace gives you a different view of Thai cuisine.
Location and details
Address: Rooftop Level 27
Dorsett Hartamas Kuala Lumpur
No. 63, Jalan Sri Hartamas 1,
50480 Kuala Lumpur
Hours: 12pm to 11pm
Tel: +603 2602 1031 / +6016 227 7190