O-Riuh with Oreo with CoolBlog's New Line
As one of Malaysia's largest homegrown pioneering kiosk-based halal dessert and beverage brand, CoolBlog brings a whole new raving line to their collection of bubble teas.
Fitting in with the 'Fun, Positive, and Friendly' tagline, CoolBlog also takes pride in being one of the most affordable boba drink suppliers in Malaysia, and the O-Riuh smoothies are available at only RM8 each, or RM15 for two.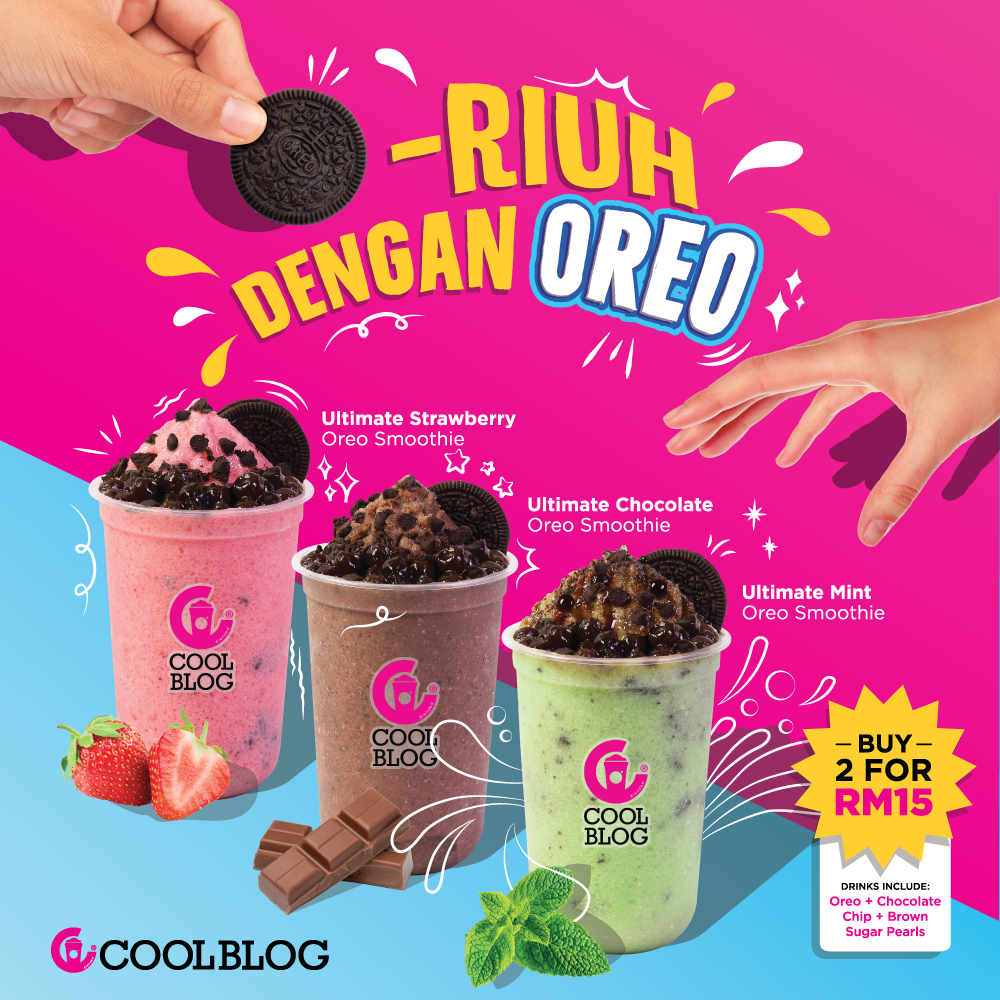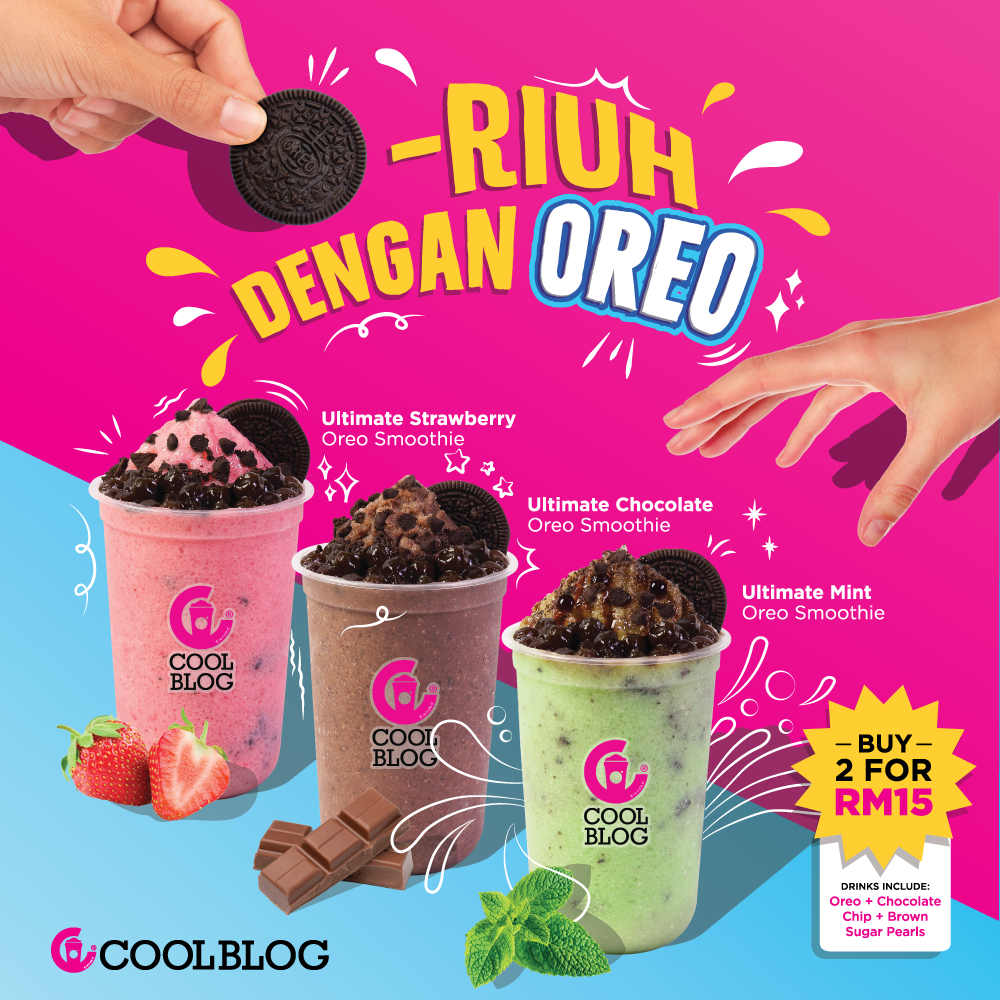 Choose from or get all three flavours of:
Ultimate Oreo Chocolate
Ultimate Oreo Strawberry
Ultimate Oreo Mint
All packing the favourite smoothie goodness blended with three whole Oreo pieces, chocolate chips galore, and topped off with special brown sugar pearls for a rich and tasty creamy goodness, perfect for a long day's pick me up!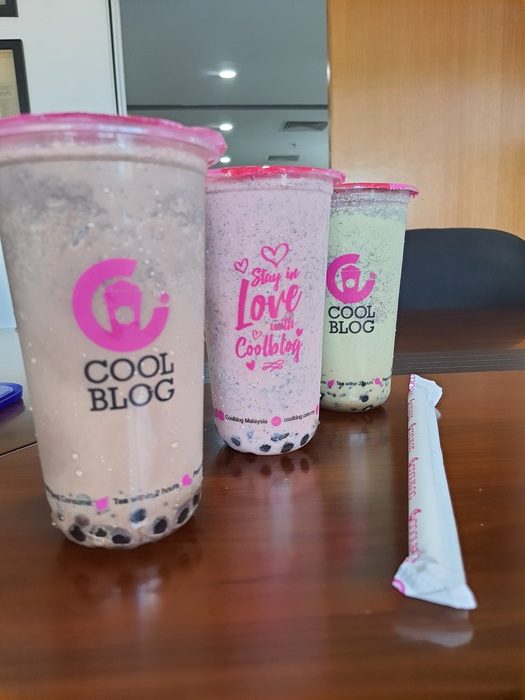 All flavours are available at all CoolBlog outlets nationwide from 25 Feb – 22 April 2022.
Additionally, COOLBLOG will be holding a social media contest, Snap & Win, from 10 March – 31 March 2022 where customers will stand a chance to win a weekly cash prize of RM100.
To enter, simply follow these steps!
Purchase your favourite Ultimate Oreo Smoothie (any flavour), then snap a photo of how you enjoy your O-riuh time with Coolblog.
Share with CoolBlog's social media on why O-riuh dengan Oreo is the ultimate drink.
Submit on FB or IG with #ORIUHTIME and tag @coolblogmalaysia
** Terms and conditions apply. The organiser reserves its absolute right to amend the contest period and mechanics at any given time without prior notice. Judges' decisions will be final.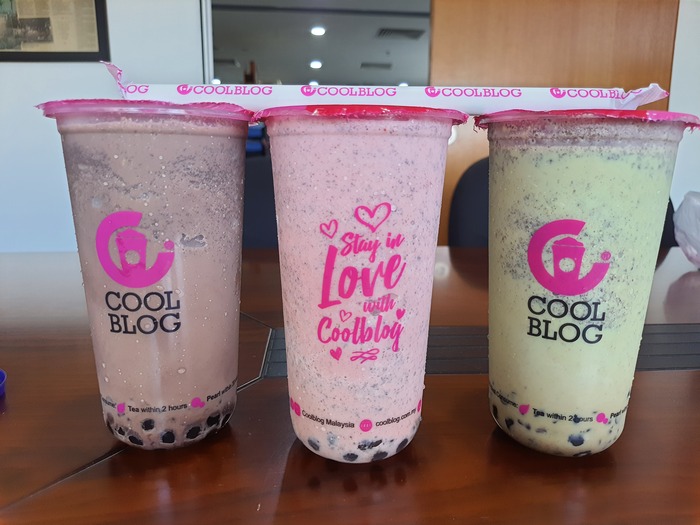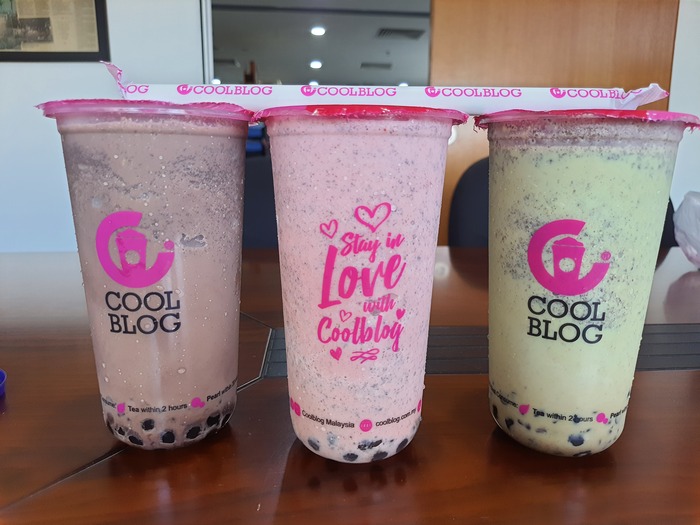 For more information, please visit: 
Official website: https://www.coolblog.com.my/
Facebook page: https://www.facebook.com/coolblog.my
Instagram page: instagram.com/coolblogmalaysia
Official hashtags: #ORiuhdenganOreo #CoolBlog #StayInLoveWithCoolBlog #Oreo #ORIUHTime