Morganfield's Brings the Ong-est Valentines!
With beloved celebrations such as Chinese New Year and Valentine's Day at the mercy of ever-changing SOPs in efforts to curb the spread of Covid-19, spend the time in cosiness and togetherness with the best spread you can get via delivery!
Chinese New Year
Morganfield's offers a wide variety of scrumptious festive dishes for the perfect mini celebration! Available for both delivery to you or to a loved one that may be just a bit too far away, skip on the basic sending of hampers or the meagre complimentary box of mandarin oranges and check out these menus!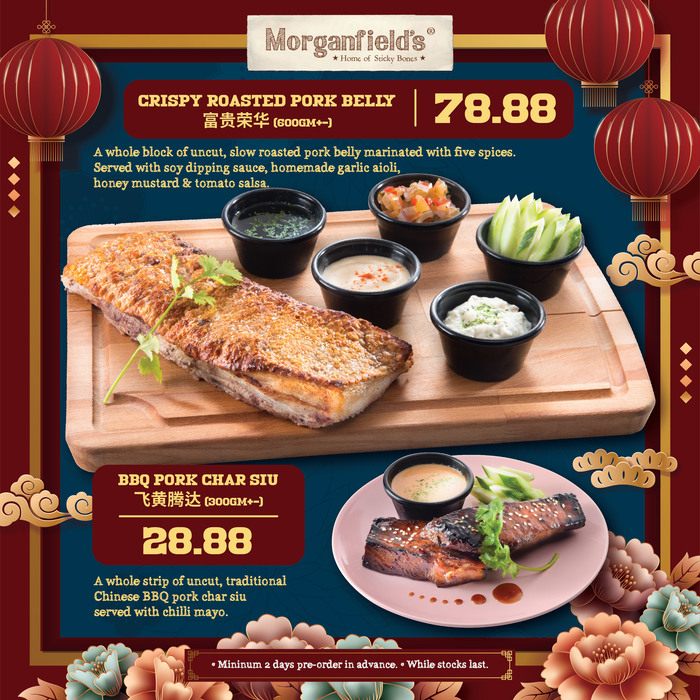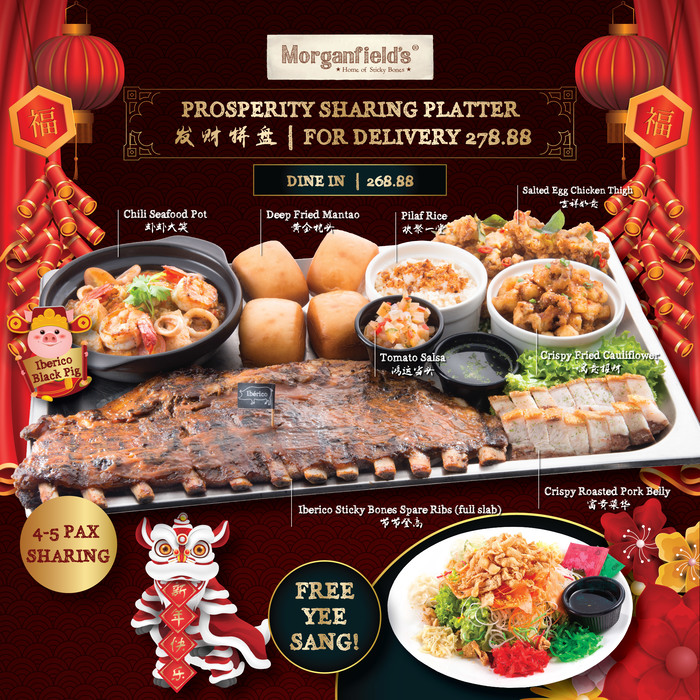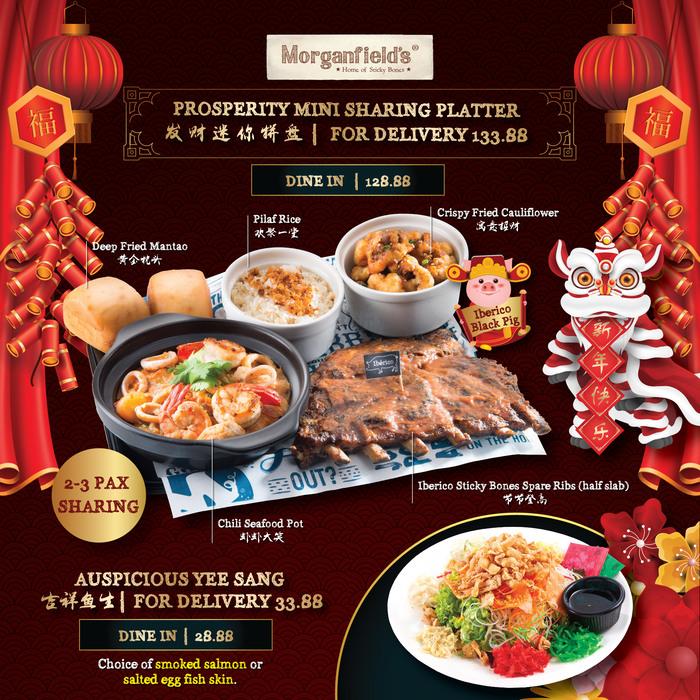 Valentine's Day
Proving that the quickest way to a person's heart is through their stomach!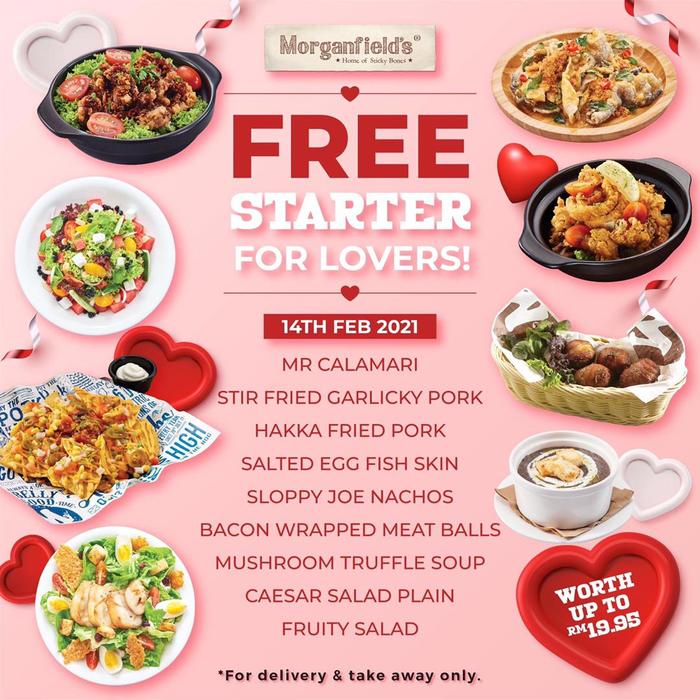 This Valentine's Day 2021, let your love hog the lime light, and get a FREE starter from Morganfield's when you order the signature Sticky Bones Spare Ribs.
Please note that the Valentine's Day offer is valid on February 14, 2021 for half or full slab spare ribs with two sides only. Side items for spare ribs will be served as coleslaw and fries by default and you can take care of the rest of the family buy ordering of multiple sets in a single order!
Orders can be placed via jurustore.com/morganfields or through morganfields.beepit.com and www.foodpanda.my.