Flint at Persiaran Ampang: Restaurant review
This review is brought to you in part by Flint.
Flint resets the conversation for where to eat in Ampang – this is one of our favourite destinations so far in 2016, representing another triumph for the Vintry family of restaurants. The sister outlet to Medan Damansara's Stoked is similarly focused on smoky, sultry cooking, but with a no-pork pivot that spotlights a heftier range of red meat, poultry and seafood.
This warm-toned, welcoming venue marks a metamorphosis for Persiaran Ampang's long-entrenched Vintry outpost, recast as a rustic two-storey retreat with a hunting-lodge motif, complete with witty game-animal portraits and even a play section for kids.
Local acacia firewood sets the scene around the open kitchen and bar, destined for charcoal-and-kindling ovens that produce the dishes ahead.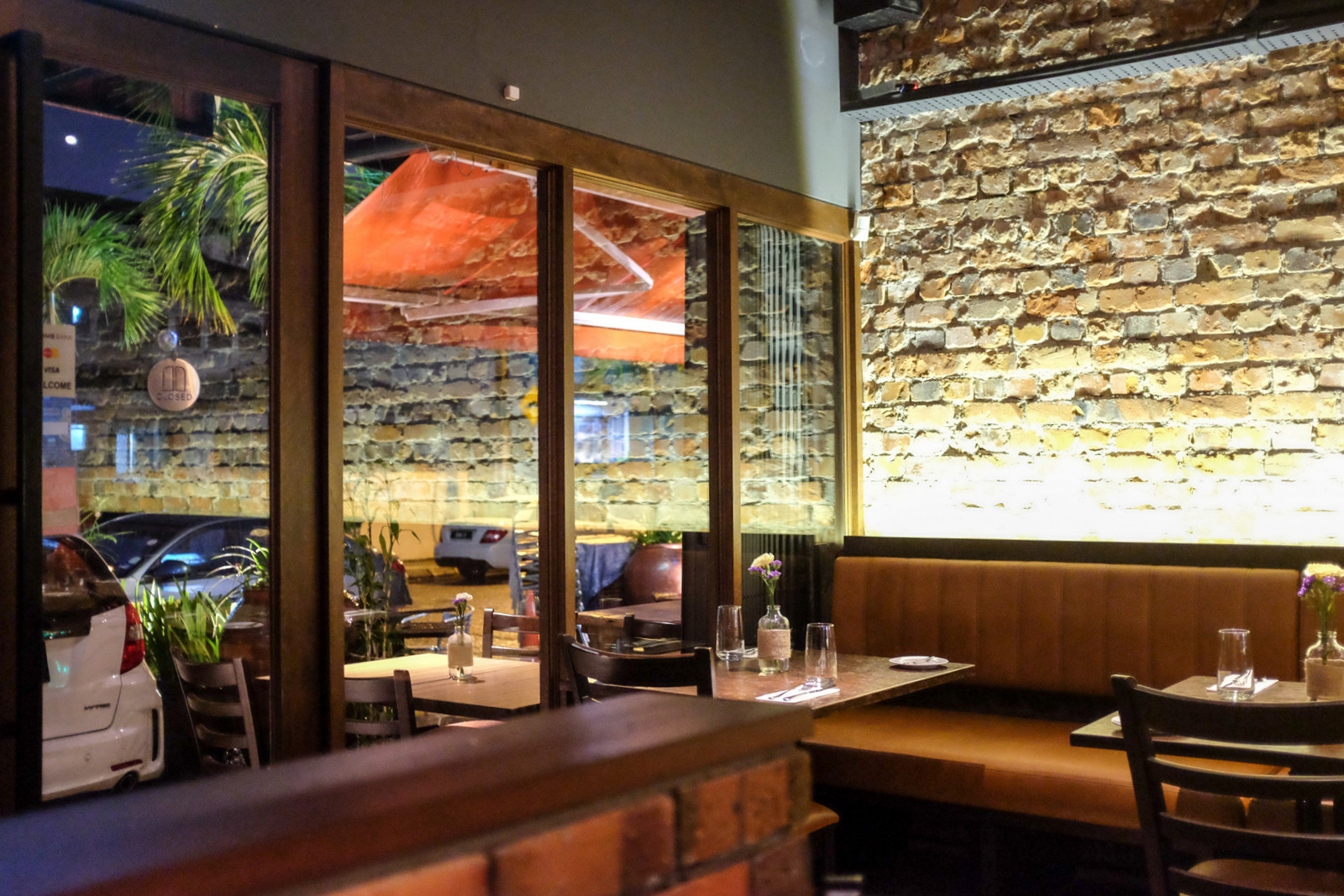 Cast-iron oven and oil-drum smoker
With Sinatra crooning on the speakers, chef Meg Lee (returning to KL after stints in Colorado and Wyoming) and her team perform their magic with two British-built instruments, a Bertha cast-iron oven and a Drumbecue oil-drum barbecue smoker, each designated to work best with specific produce.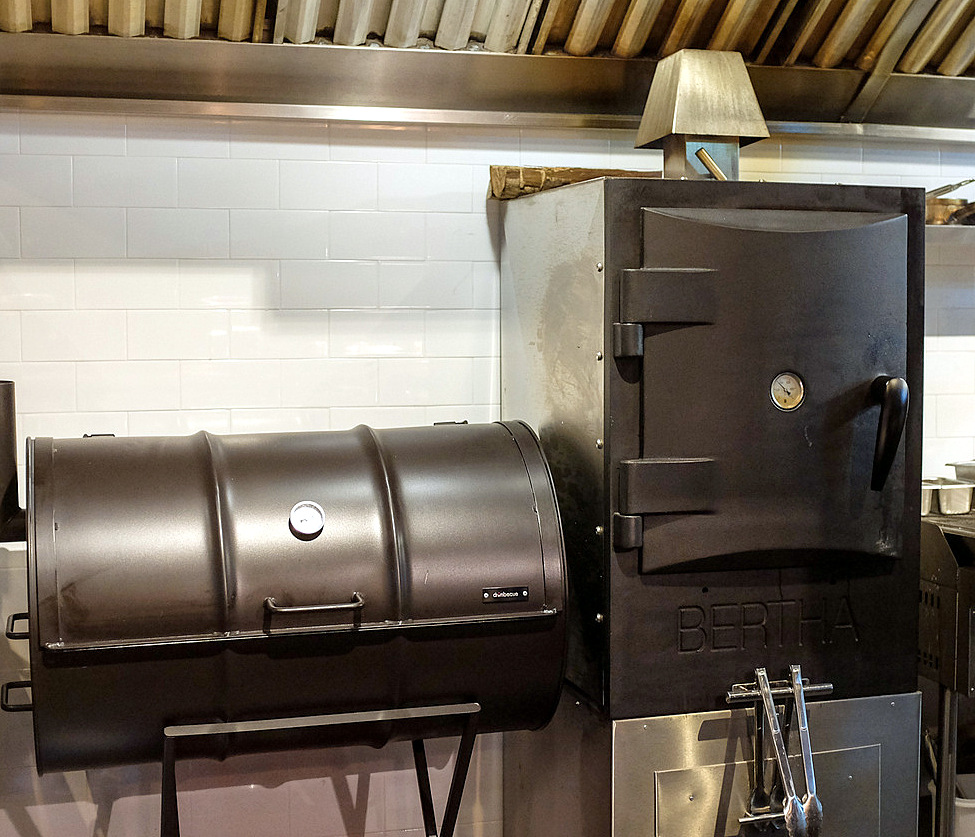 Start with seafood
Start with seafood – a sourdough tartine blanketed with light-and-crispy white shrimp, pickled vegetables and remoulade (RM30), baked oyster (RM13) and cioppino-style stew (RM40) – sterling illustrations of how a masterful restaurant stamps its mark on fresh and attentively selected produce to assemble recipes with nuance and depth.
Free range chicken
Scrupulous sourcing is a cornerstone of Flint – the restaurant's free-range chicken comes from Perak's Tanjung Rambutan town, chosen for a firm bite and bold flavour that remind Flint's founders of French-bred poultry.
Pepper originates from even farther – Flint promises no fewer than four different peppers (!) from across the globe: Wild Voatsiperifery, Nepali Timur, Cambodian Red Kampot and Cameroon Penja Valley Black. It's further vivid evidence of the mindfulness to detail here; each fragrant pepper conveys a delicate and distinctive embellishment to its dish, some a touch sweeter, others a hint spicier.
Beefy goodness
If you have time for only one order, make it beef – Flint stakes a claim as a compelling recommendation for folks in the throes of hot-blooded bovine lust. The oven-smoked roasted Wagyu beef brisket (RM58) is sensational, almost unbearably rich in its sheer, stunning succulence, slow-cooked on embers for half a day.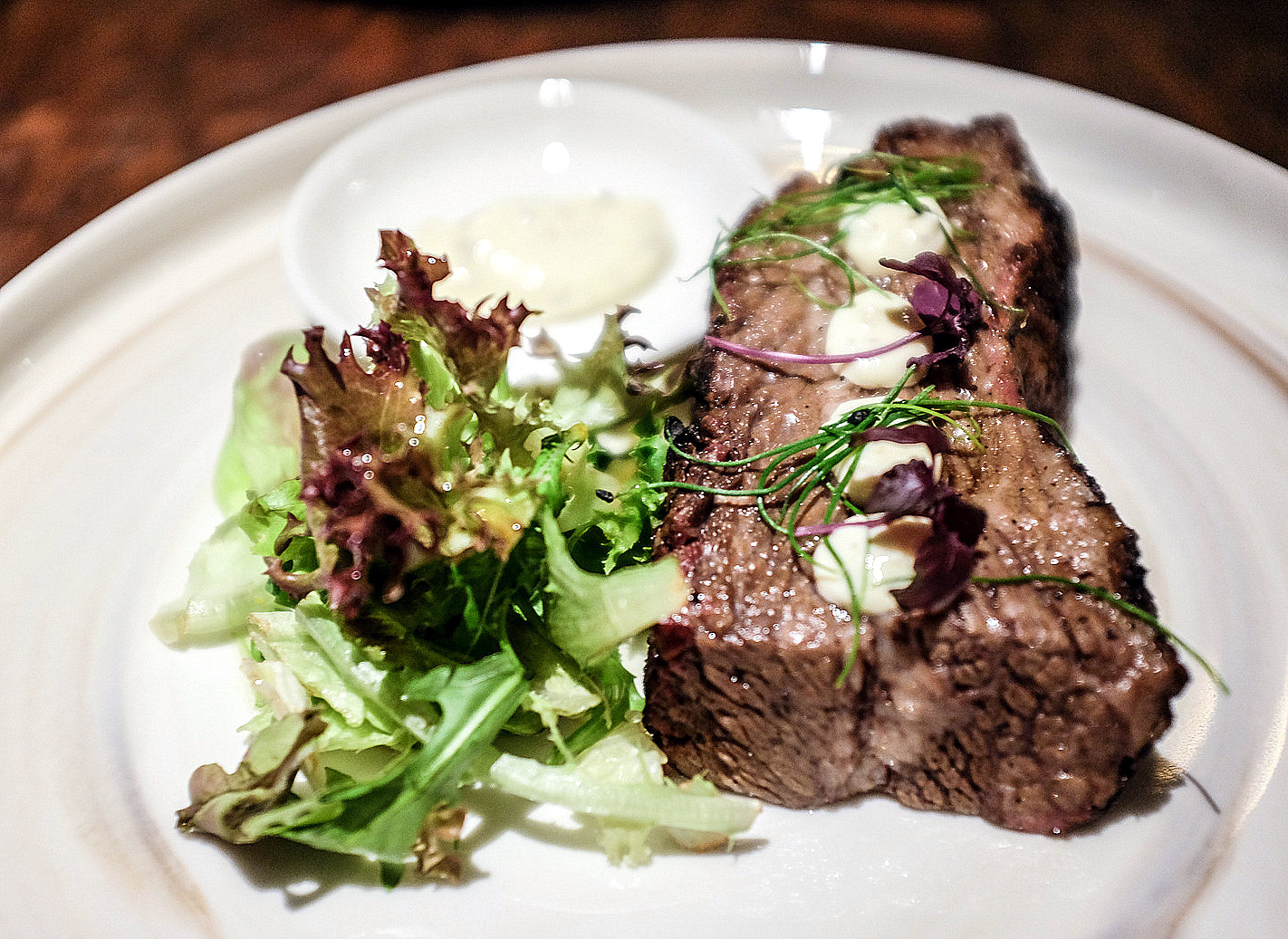 Come hungry to also enjoy the Aussie Angus rib-eye (RM111 for 350g), pure primal pleasure, ambrosial in its benign char and soul-affirming juiciness.
And if you want more, the house-made tagliatelle with spiced Wagyu brisket ragu (RM40) is heaven-sent for pasta worshippers – we devoured every bite.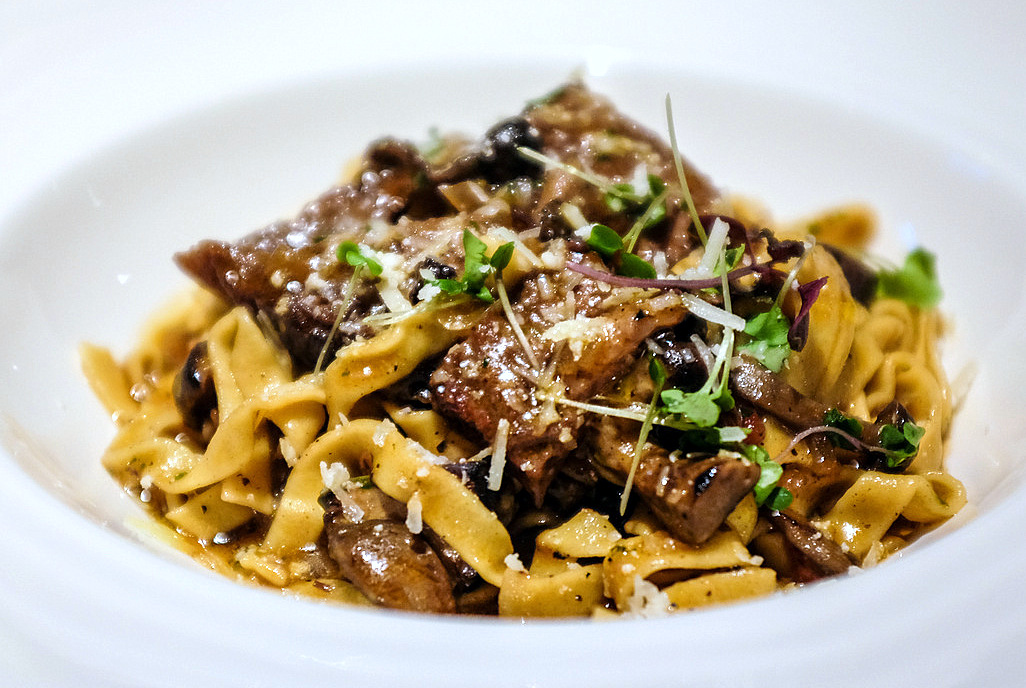 Lamb, fish, and vegetables
Lamb, fish and vegetables all also prove exceptionally bingeable – the lamb shoulder with beans and apricot is an achingly tender braise, pulsing with robust dimensions of meaty flavour (RM76), while the grilled whole baby threadfin (RM58) is pretty much everything we could desire or demand of a fish.
Flint also offers an exemplary selection of seasonal specials – we couldn't resist having the pumpkin risotto with snow peas and chilli, comfortingly creamy and naturally nectarous (RM30) – and side dishes – herb-roasted chat potatoes, hand-cut sweet potatoes, sauteed mixed vegetables and spiced charred cauliflower, unflinchingly consistent in their textural profiles to complement the main meals (RM14 each).
Do not skip desserts
Even at our fullest, it'd be foolish to forego Flint's desserts – we'll tilt toward ordering both the Rocky Mountain orange brownies with hazelnuts, marshmallows and grated coconut as well as the deconstructed apple crumble with Calvados creme anglaise (RM23 for each terrifically textured treat; and yes, the latter is the perfect partner for an actual glass of apple brandy).
Of course, given its pedigree, Flint is a thriving powerhouse for wine that scores for value and satisfaction. Service is gracious and generous; many thanks to Flint for having us here.
Location & Details
Flint Restaurant & Bar
24 Persiaran Ampang, Kuala Lumpur.
Open Tues-Sun, 3pm-12am.
Tel: 03-4252-8262