Cooked: Online delivery review
Helmed by ex-Rocket Internet colleagues, Joon Chan and Nikolay, as well as the head chef from the Pullman KLCC hotel, Cooked is another new online food delivery service that appeals to the lunchtime working crowd. Joon Chan, who was a former director of FoodPanda, decided he wanted to deliver good food on time to customers, and the best way to do that was to be in charge of both cooking and delivery.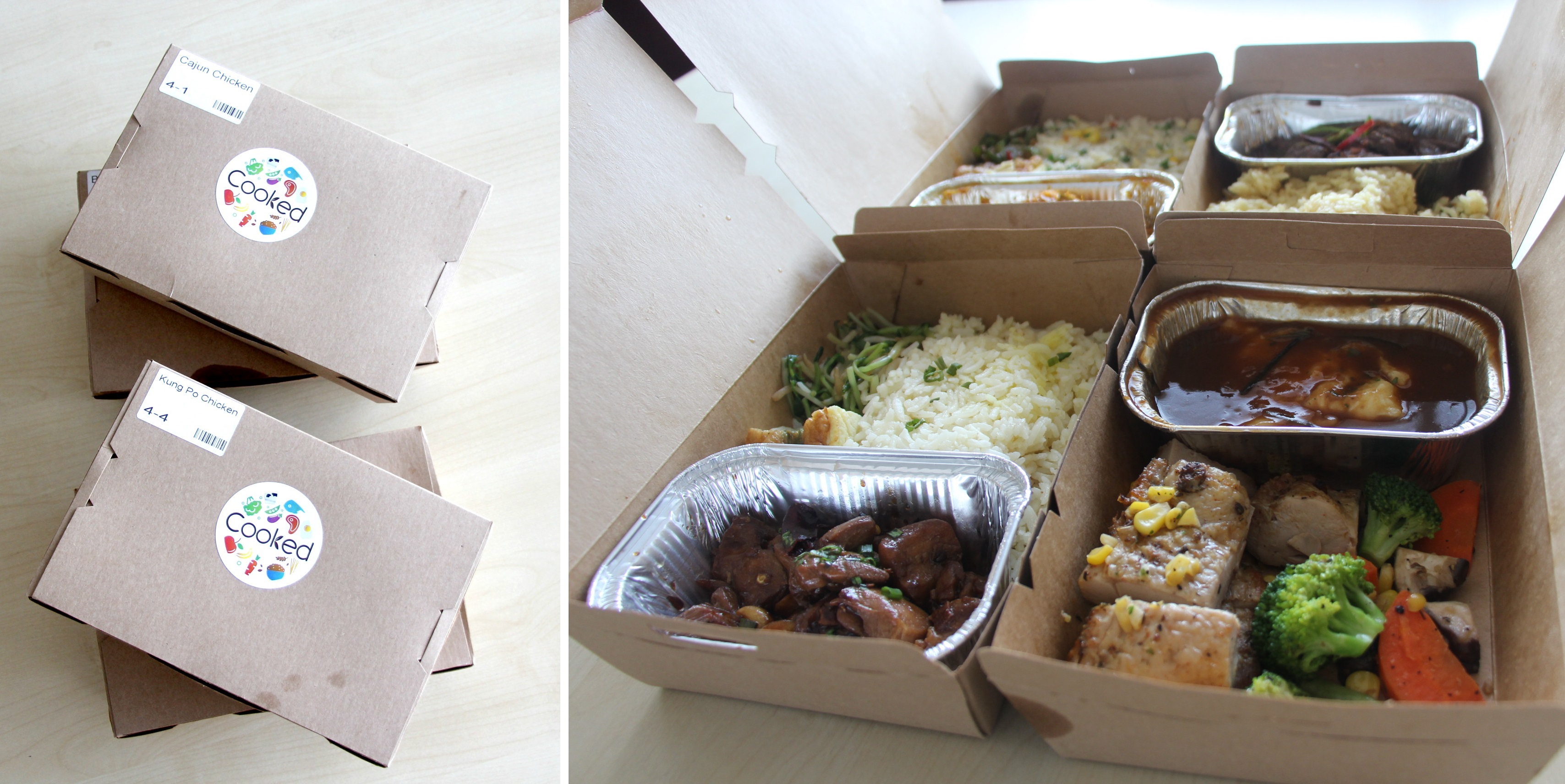 Everyday, there are about four to five dishes to choose from, all reasonably priced between RM14 – RM24. The menu selection changes from the day to but there are usually some Asian and some Western dishes.
Chicken dishes
We ordered two chicken dishes; Kung Po chicken and Grilled Cajun Chicken. The Kung Po chicken came with a serving of garlic rice and some stir fried vegetables. The chicken itself was tender but the Kung Po flavours were a bit muted, with only soy sauce and chilli really coming through. The rice was tasty, though, with a pleasant kick of garlic that was not overwhelming the way garlic can sometimes be.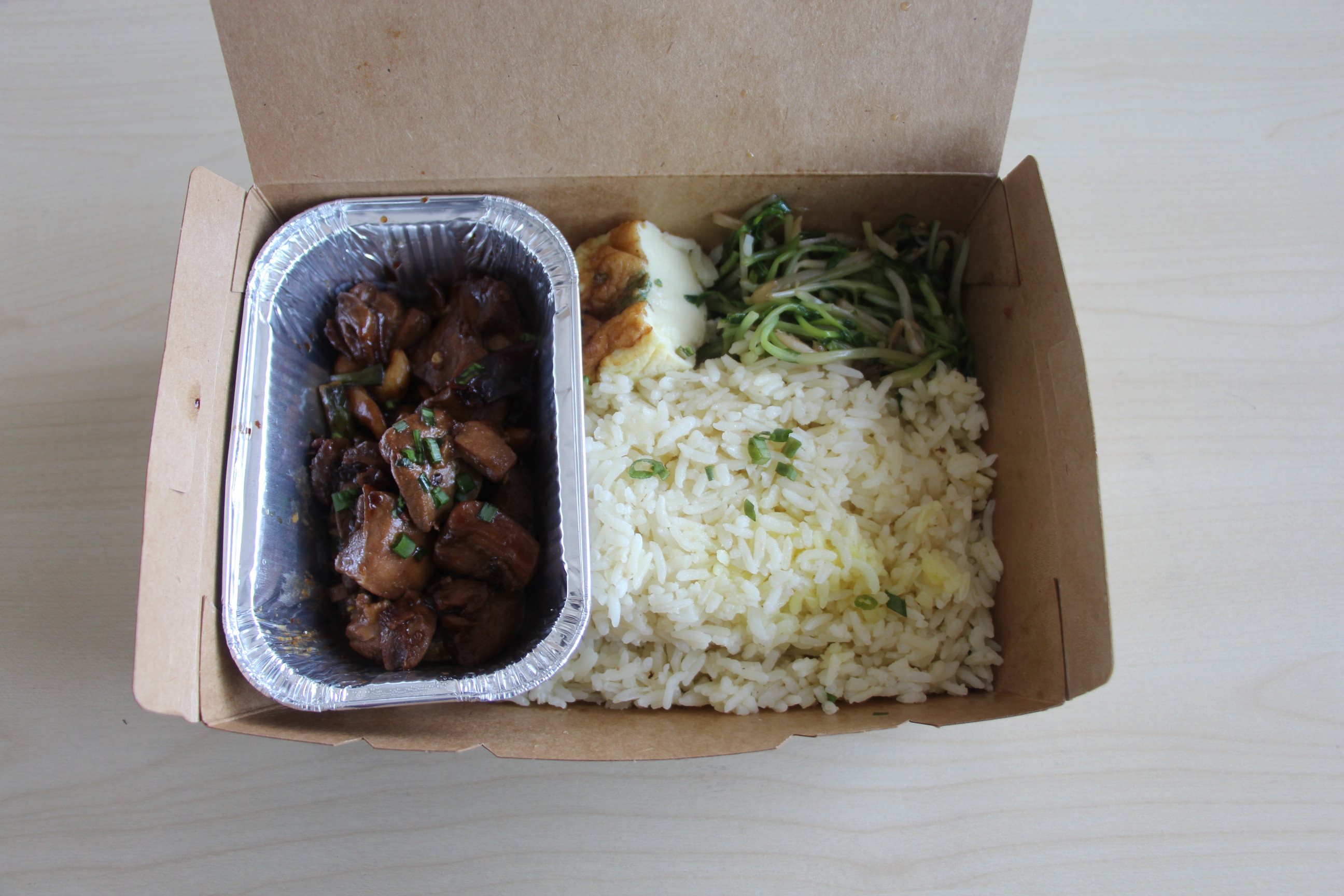 The cajun chicken was tender as well, and flavourful – it was chicken thigh which is arguably the most flavourful part of a chicken, so that was a good choice by the chefs. However, the winner here was the silky, brown gravy that was poured over the creamy mashed potatoes. The gravy was packed with all the earthiness of a brown sauce and it lifted the entire dish. I could eat bowlfuls of that gravy alone!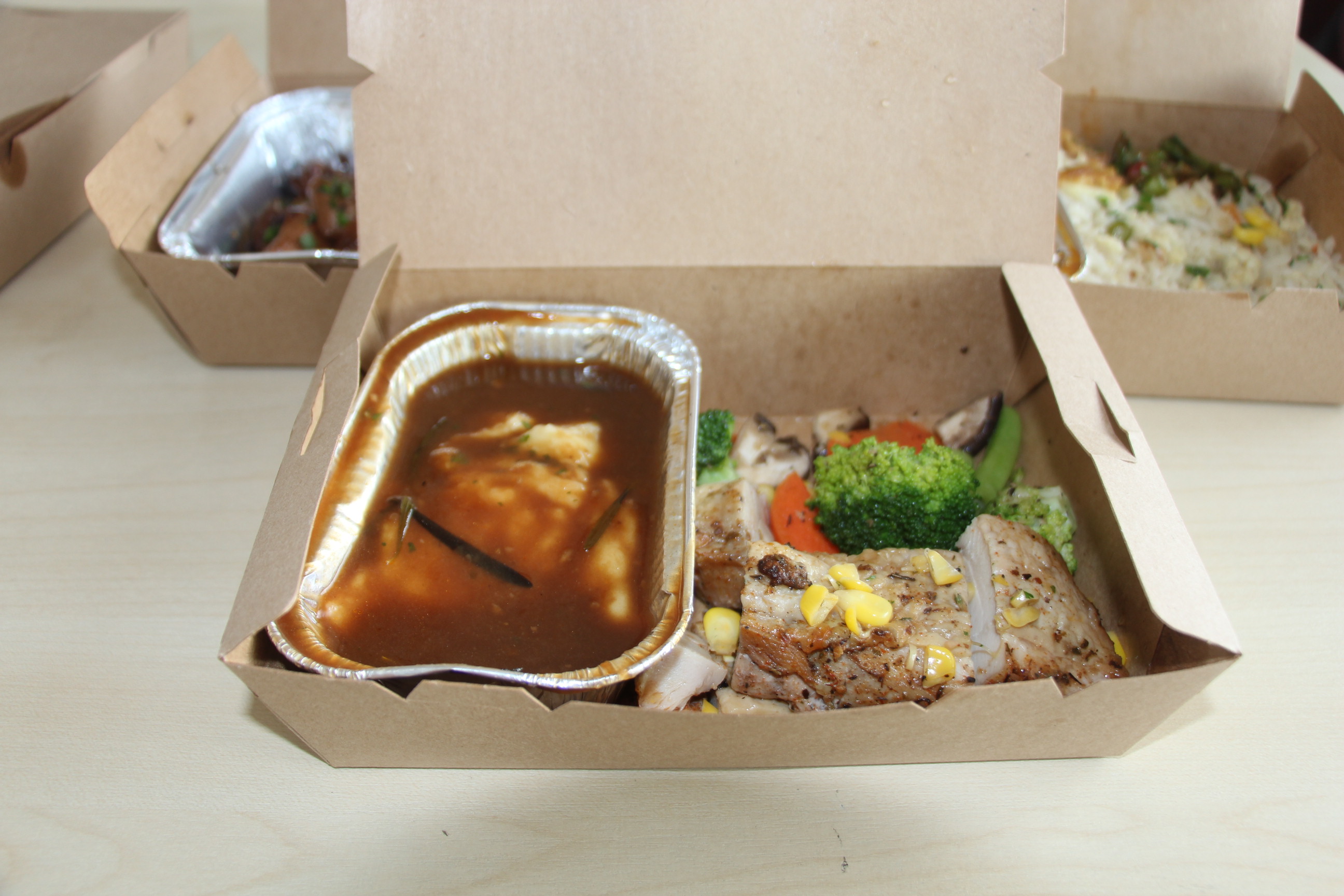 Thai red curry
We also tried the traditional Thai red fish curry with fragrant rice. The curry hit all the right notes of a Thai dish, being both sour and spicy at the same time. The fragrance of the curry married well with the rice, which was dotted with sweetcorn, diced carrots, and peas. The fish was perfectly tender but could have used a touch more seasoning.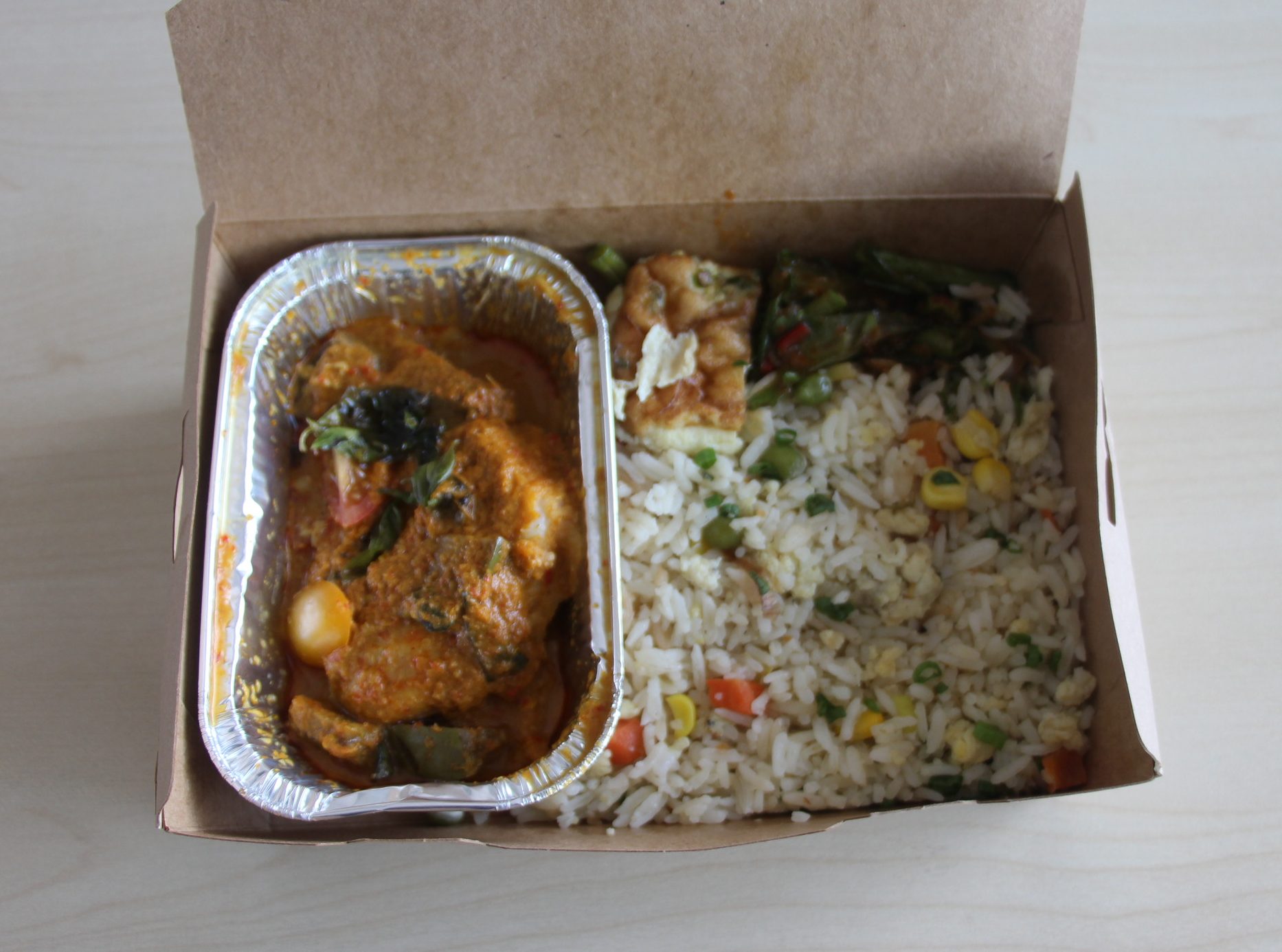 Beef rendang
If you take the gravy out of the running, the beef rendang was our favourite dish. The rice was speckled with gems of sweet raisins and crunchy cashews, while the rendang sauce was fragrant and packed full of wonderful, traditional spices. The coconut and lime leaves complemented the tender beefy morsels well.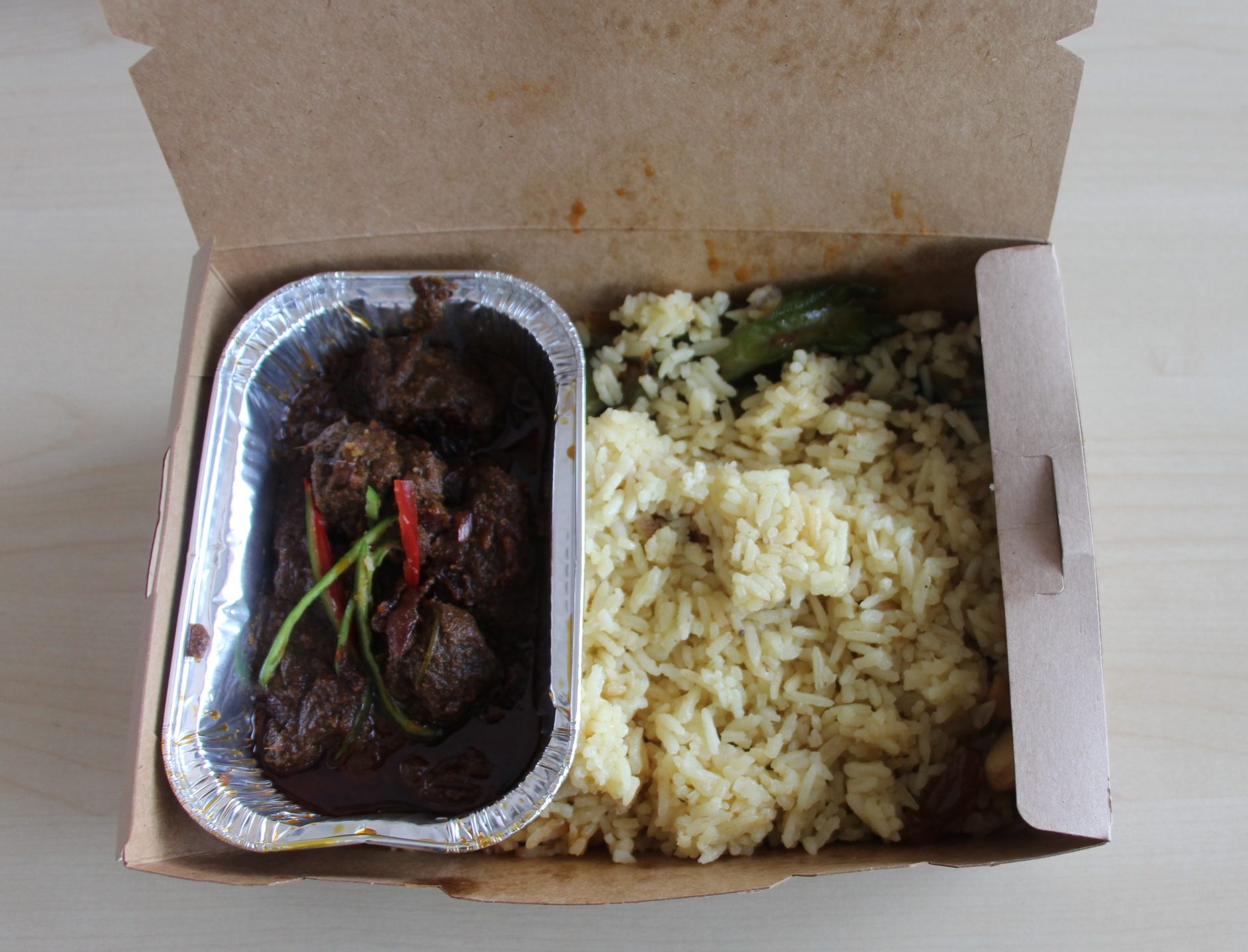 All in all, Cooked proves to be a good alternative to other online food delivery services. A plus point to Cooked is that there's no minimum order required and delivery is free. Also, the relatively late cut-off time of aaam is appealing, especially if you're the kind of person who'd rather not decide till late in the morning what to have for lunch. For now, Cooked delivers within the Klang Valley and is only available for lunch.
Details
You can order at www.cookedapp.com before 11am to have your meal delivered in time for lunch the same day.