Chew Chew Chow Tofu at Kepong: Restaurant review
Some people run like hell when they catch a whiff of stinky tofu; others who have acquired a taste for it feel peckish. American celebrity chef and food writer Andrew Zimmern could not bring himself to swallow 14-day old stinky tofu when he was in Taipei.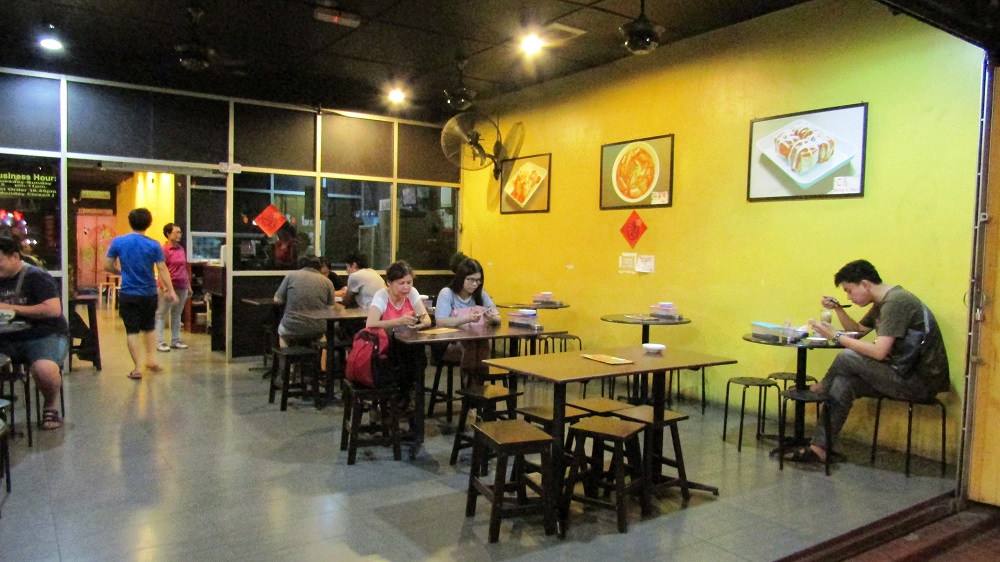 But there is no need to travel to Taiwan, Hong Kong or China to take up the stinky tofu challenge. Uptown Kuala Lumpur has its own stinky tofu restaurant, and it is possibly the only one in the country. And, believe it or not, it has been flourishing for five years.
Chew Chew Chow Tofu is divided into a smoking section and a non-smoking section. I choose a table in the less-smelly smoking section as pirouetting fans swirl the air around, driving some of it into the sidewalk. The non-smoking section being air-conditioned and closer to the kitchen, obviously, bears the brunt of the stink. Simple dark wooden tables and chairs make this restaurant resemble a tea house in olden China.
Tasting some stinky tofu
The star of the menu is stinky tofu which is divided into "regular" and "extra crispy". Five combinations of sauces are available for the regular stinky tofu. They are cheese sauce and mayo; pickle and chili sauce; chili sauce and mayo; tomato ketchup and mayo; and chili sauce and tomato ketchup and mayo. The "extra crispy" version is served is several variations such as original, Thai, Italian, etc. A short list of noodles, snacks, soft drinks and fruit juices complete the menu.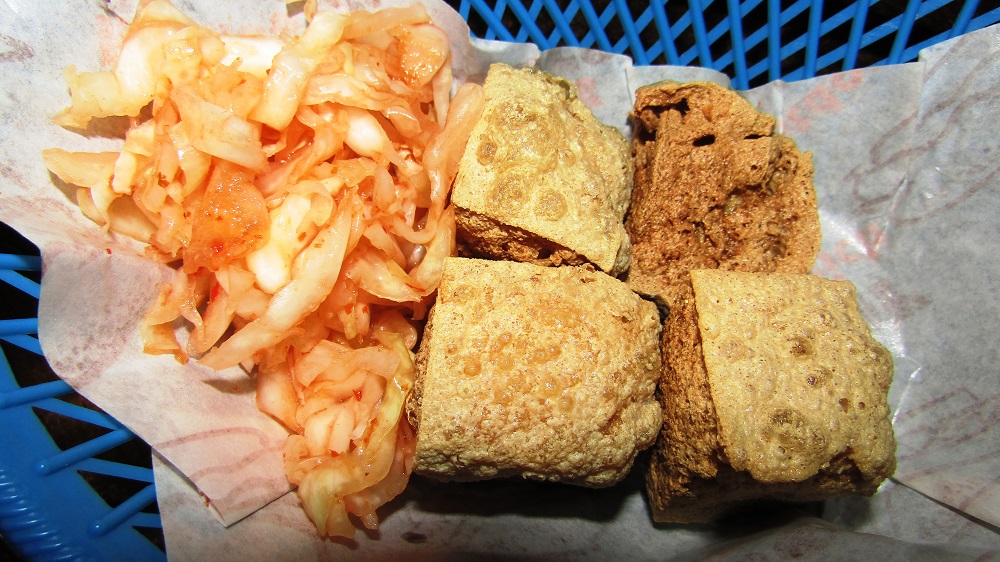 My original extra crispy stinky tofu (RM3.50) arrives piping hot on a small plastic basket layered with oil-absorbent paper. Each piece of tofu is about the size of a mahjong tile.  My nostrils catch a whiff of rotting garbage hovering above the dish.  I spear a piece into my mouth with a fork. First bite reveals a texture similar to honeycomb but the taste is slightly sourish. However, after two seconds, a horrid stench shoots up from my mouth into my nostrils. I attack the second piece with a morsel of pickle. This time, the tang of the pickle manages to drown the stink.
Next, I try the stinky tofu laced with cheese sauce and mayonnaise (RM4.50). The sauces reduce the stench to a weak linger and softens its texture from firm to spongy.  The cubes of soya bean are quite palatable.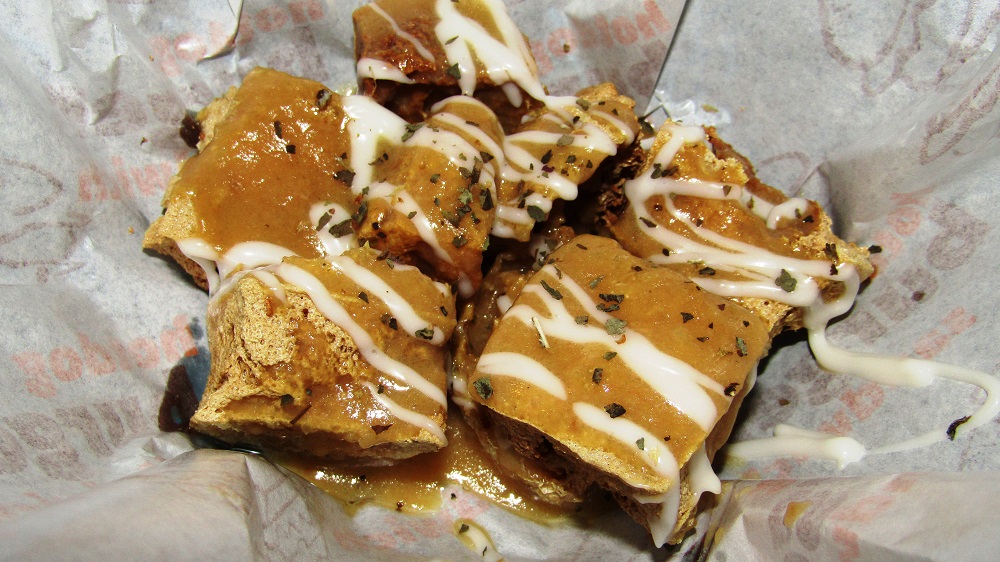 Ramen and chicken popcorn
Dry ramen (RM6.50) comprises mushroom, fish ball, egg, brown tofu and fried onions. The sweetish fried onions with its caramel-like flavours save this dish from disaster as the other ingredients taste rather bland. The fish balls can bounce if dropped.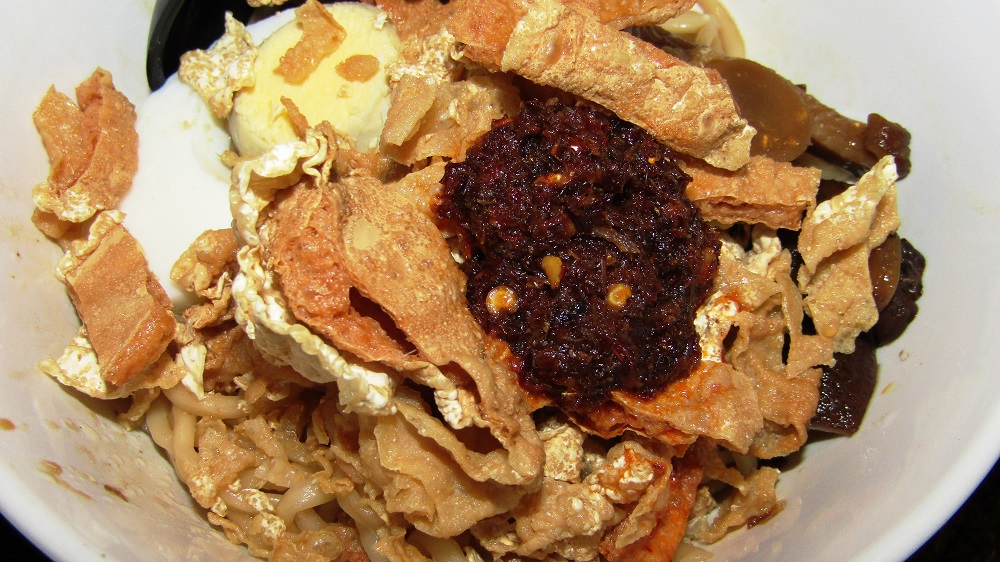 Malat dry ramen (RM7.00) is just a variation of the above by adding malat sauce. Of Szechuan origin, the sauce is oily and spicy. My first mouthful of the el dente noodles make my tongue feel like it is being attacked by a flame thrower!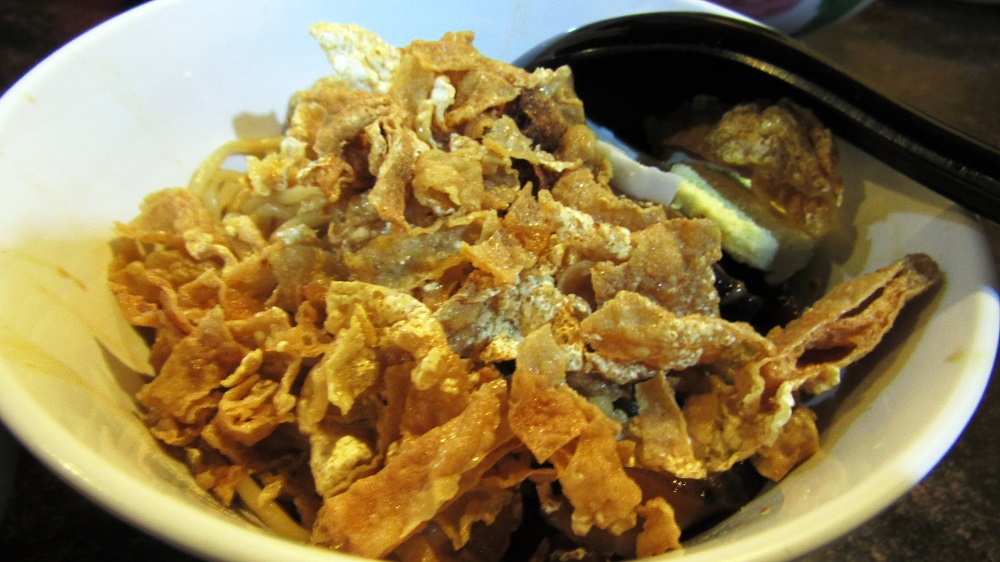 Chicken popcorn (RM4.90) makes a great snack and there're also chicken wings, chicken nuggets and fries.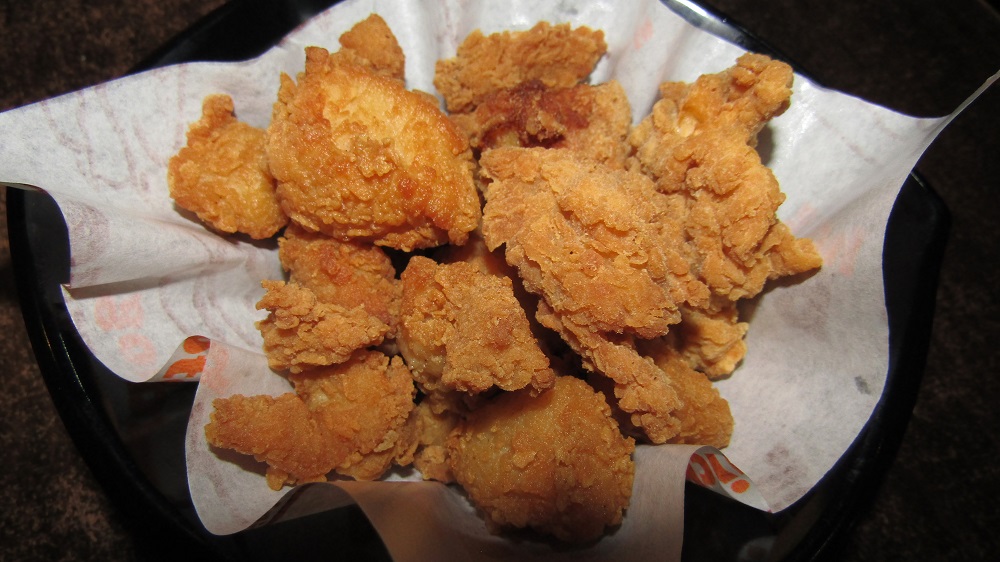 Drinks
While eating the stinky tofu, after every bite, my succor-seeking tongue finds mouthfuls of solace in the refreshing soursop juice (RM5.00) and passion fruit juice (RM5.00).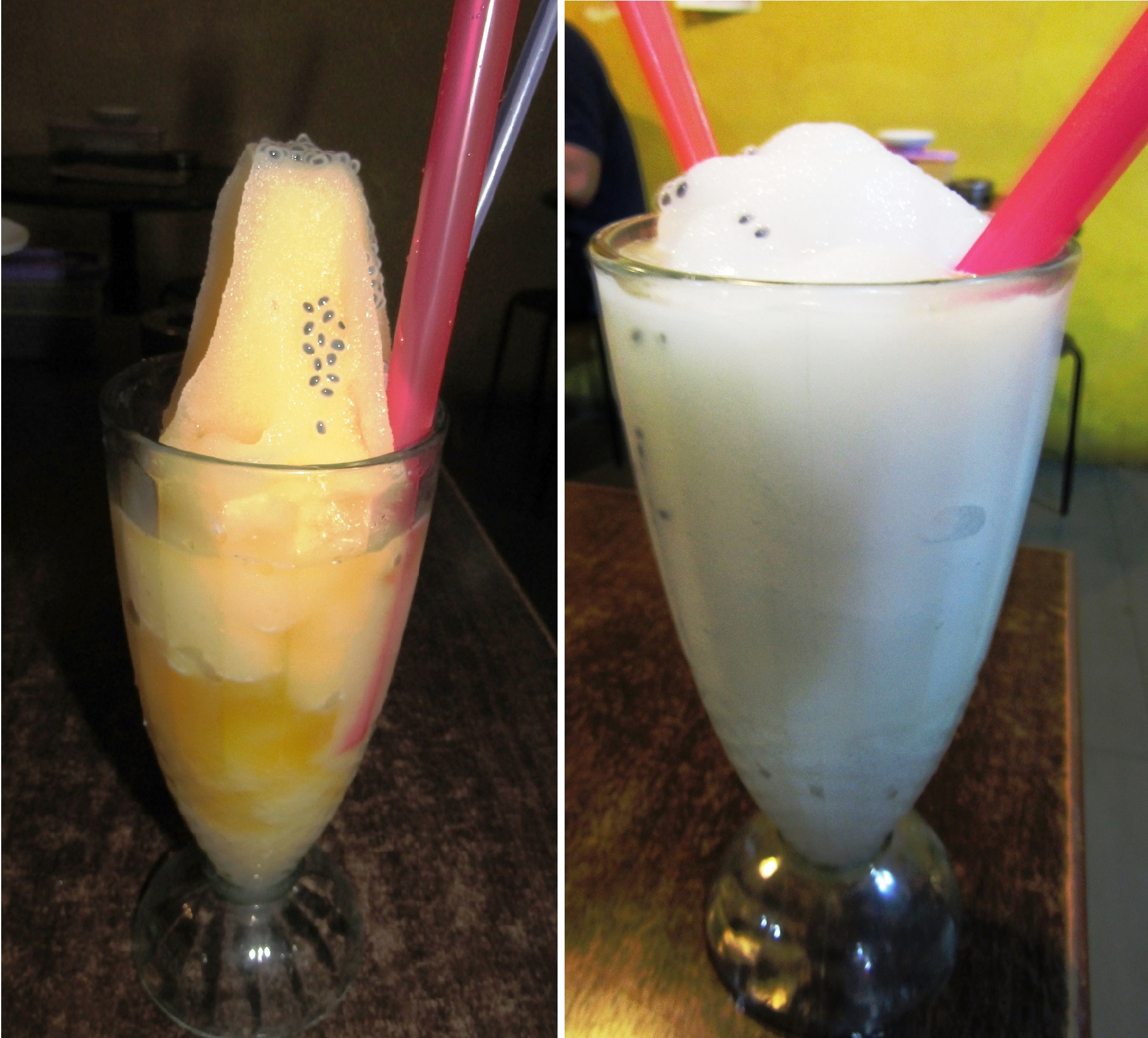 When I return to my car parked at the roadside, I take a sniff. My goodness! My shirt is carrying the smell of rotting garbage! Ah, well…
Location & Details
Chew Chew Chow Tofu
No. 17, Jalan Ambong 2, Kepong Baru, 52100 Kuala Lumpur
Opens from 3 pm to 11 pm. Closed on Monday
Tel: +603-6241 8197