Glenfiddich Completes Its Artistic Trilogy with The Cosmic Voyage
Following the limited-time engagement at Publika's White Box that invited visitors to embark on a multi-sensorial journey called The Cosmic Journey, the world's most awarded Single Malt Scotch Whisky, Glenfiddich, is concluding its inspired artistic trilogy based on the works of Rlon Wang. The final entry in the series of beautiful, limited-edition Glenfiddich gift packs is now available, just in time to usher in the lunar new year.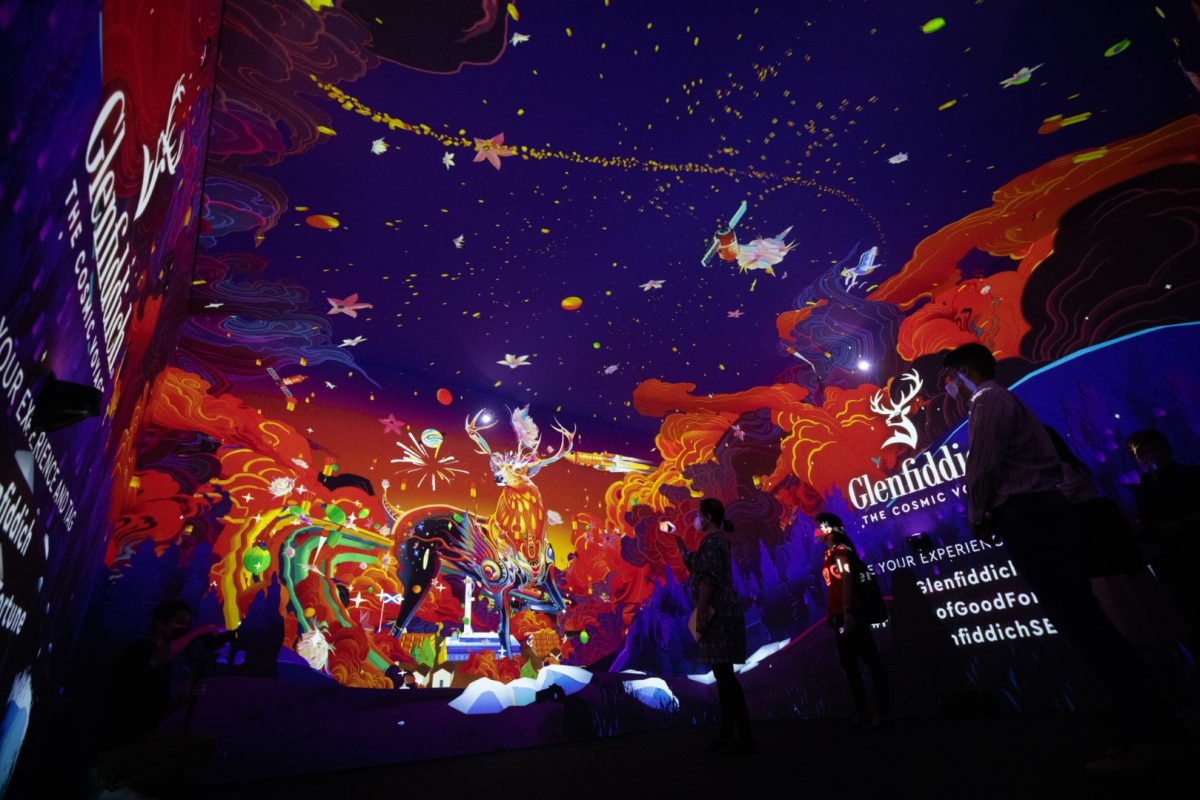 As thousands of families hope to gather near and far for the Chinese Lunar New Year, they look for the perfect gift to inspire new beginnings full of exciting possibilities. The final edition in the Rlon Wang-designed series trilogy of Lunar New Year gift packs for Glenfiddich embraces the occasion in celestial style. The beautiful, colourful gift boxes do more than just tantalise the eyes, they also tell a unique story about how Glenfiddich grew in its early years on the way to becoming one of the world's most beloved single malts.
The story began with Charles Gordon (son-in-law of Glenfiddich founder William Grant) and his epic journey to bring the Speyside Scotch whisky to the world. The following year saw the magnificent telling of the 'Great Homecoming', where the iconic Stag, known as Fu Lu in Mandarin, which represents wealth, prosperity, and longevity in Chinese culture, to honour his triumphant return home with magical and wondrous stories to share.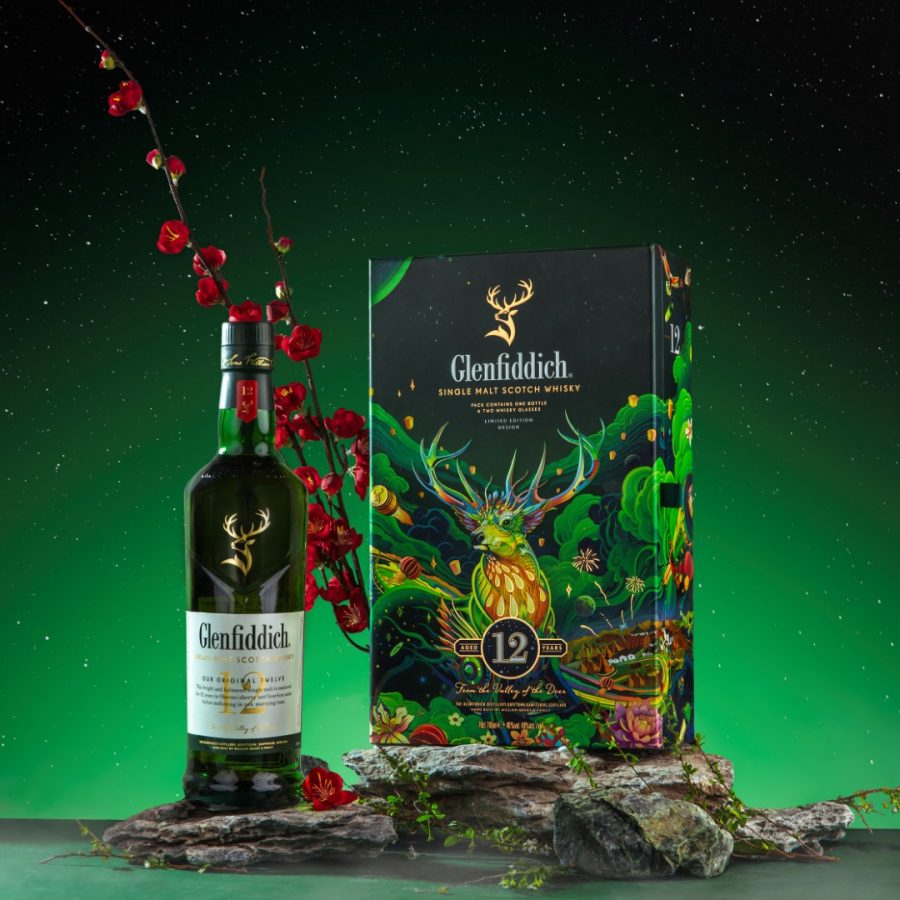 The concluding and grand finale is an awe-inspiring imagining of what we ask when we finally reach home after any great adventure – Where Next? A curiousness and future-thinking vision is woven into the DNA and story of Glenfiddich. Always pushing boundaries and challenging conventions, the independent family of visionaries dare to go boldly where no Malt Master had gone before. Over 130 years of experimentation and innovation led to the creation of a liquid that is the world's most awarded Single Malt Scotch Whisky today. This excitement for new and extraordinary experiences can be tasted in every sip of the exceptional Single Malt included in the gift pack series and dating back to when Glenfiddich first created the malt category in 1963.
Each of the colourful whisky pack artworks pay homage to the corresponding colours on the malt labels themselves. Inside the vibrant gift pack lies an exquisite golden liquid that champions the finest flavours of Scotland. Daring innovation coupled with expert knowledge passed down through generations makes Glenfiddich's Scotch Whisky a masterpiece to be shared and remembered.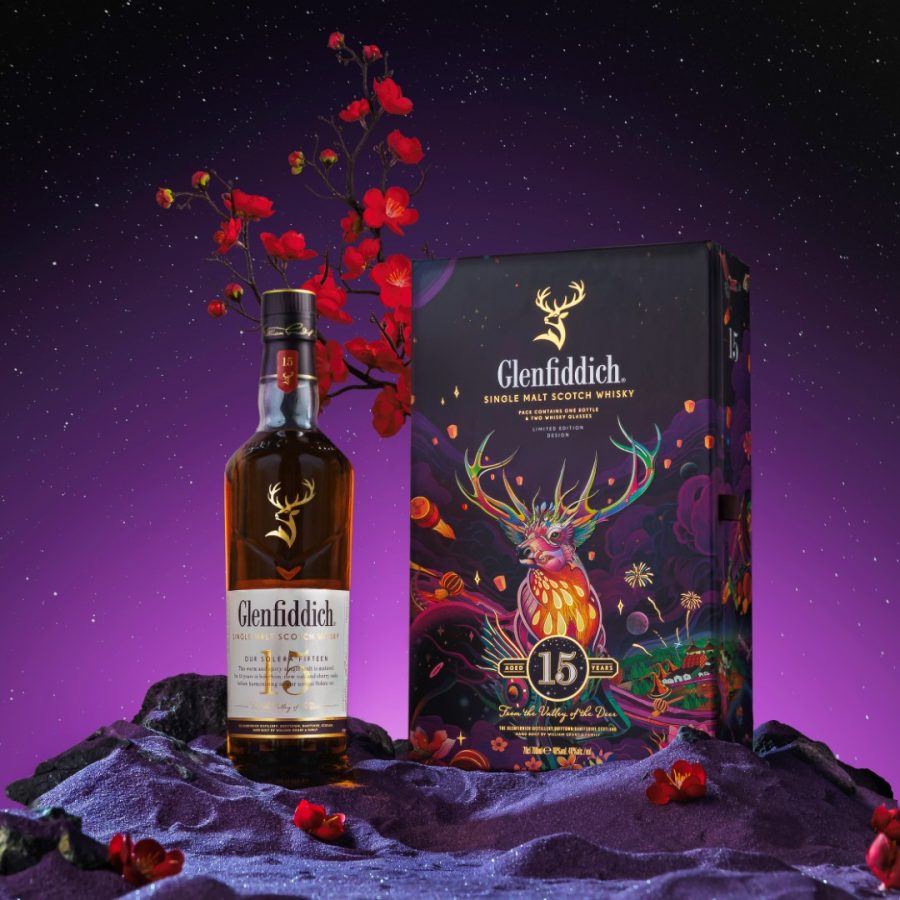 Will Peacock, Global Luxury Director at William Grant & Sons, explained, "When tasked with how to conclude this much-loved series of limited-edition CNY packs with artist Rlon Wang, we asked ourselves: what could be on the horizon for our characters, and more widely for the world? The talented illustrator, a fellow maverick in his field, encapsulated a feeling of optimism for the future. We believe this 2022 limited-edition gift pack really speaks to our time and will become a collector's item for years to come."
Artist Rlon Wang, meanwhile, said of the partnership, "I greatly enjoyed working with Glenfiddich for this final design; I was able to use a technique of multi-layered illustrations to put people's brightest hopes and dreams on a canvas. I gave the design an otherworldly feel with the use of traditional symbols in futuristic forms. We see old friends – Glenfiddich's Royal Stag and the traditional dancing Chinese lion – ascending to the stars with a bright galaxy in front of them; auspicious lanterns, lotus flowers and a soaring phoenix guide them into a vibrant world full of galactic proportions. Zero-gravity allows them to reach new heights, representing a boundless future that awaits."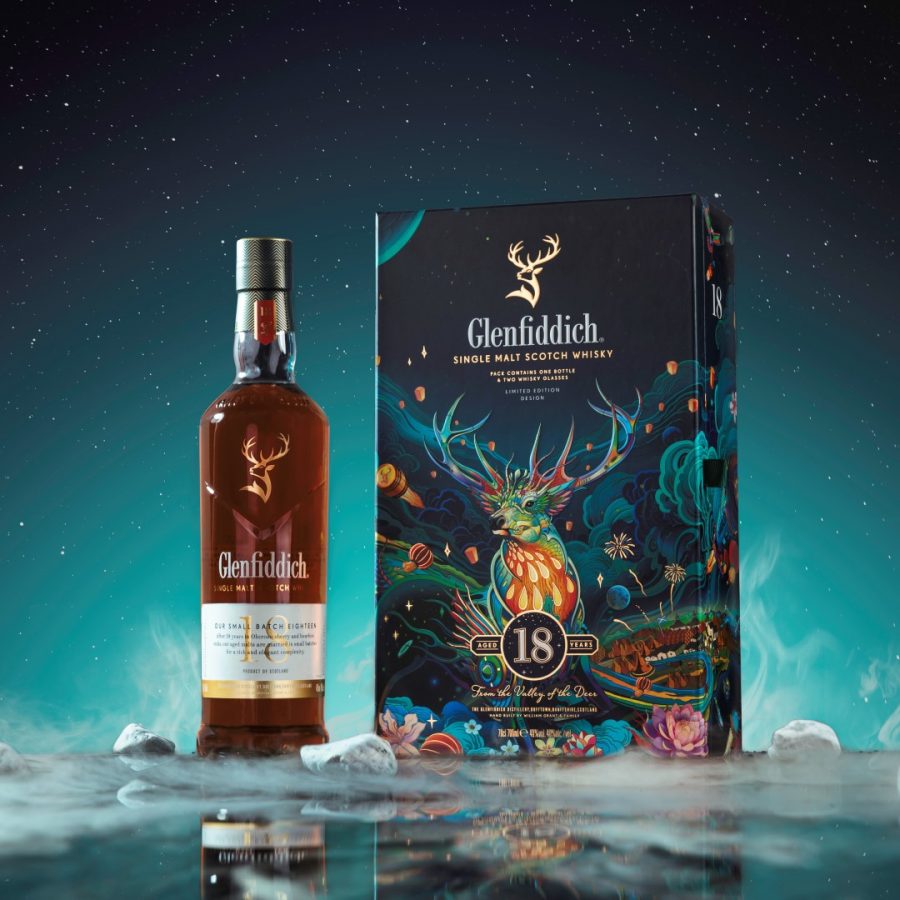 If you haven't yet seen these beautiful gift packs, they're well worth checking out, and obviously the stunning art coupled with the great single malt whisky housed inside makes a superb gift. You can browse the full range of Glenfiddich Limited Edition Gift Packs and purchase them from e-commerce platforms Boozeat and The Good Stuff (while stocks last), as well as other authorised retailers in-store including:
AEON
Maxvalu
Cold Storage
Mercato
TMC
Lotus
Jaya Grocer
Boozeit
Ben's Independent Grocer (BIG)
Hero's
Urban Fresh
Sunshine
WL Wine & Liquor Warehouse
Wholly Spirits Retail
Cellar18
Tong Woh Retail