Chequers at Taman Tun Dr Ismail : 2017 Menu
This review is brought to you in part by Chequers.
Chequers continues to cement its reputation as a cool venue for a fun meal – when the restaurant first opened in 2014, its menu focused on savoury and sweet waffles, but the selection has since expanded exponentially, inspired by the contemporary comfort food you'd find in a casual American joint.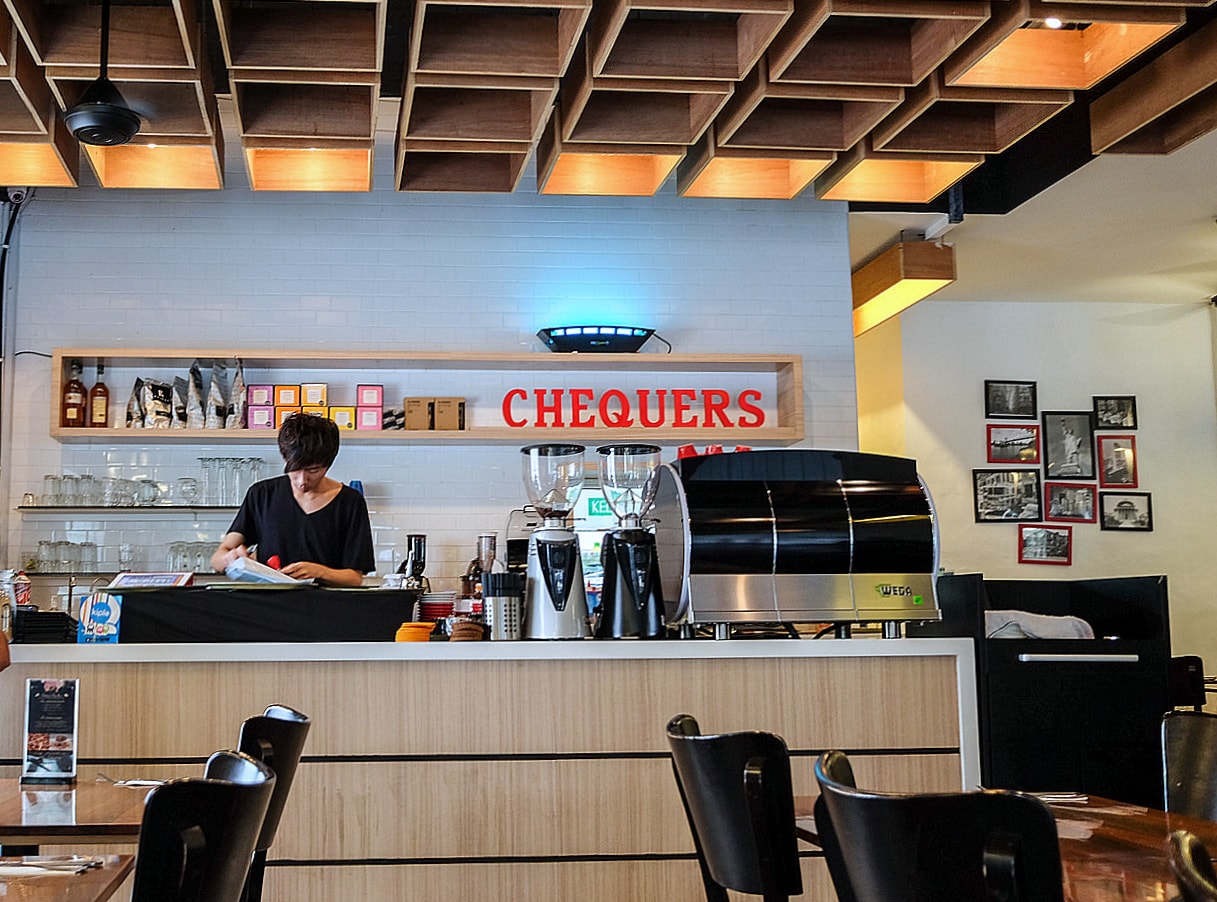 Snacks
Dive in with the drop-dead delicious chilli poppers (RM10), a can't-stop-munching snack of plump, crispy-fried green chilli peppers, stuffed with tender, tasty tuna – we'd happily order two or three servings of this. In a similar Tex-Mex vein, the chili cheese fries (RM13), with skin-on potatoes slathered with chicken chili and cheese sauce, is full of flavour – Chequers' fare is the very definition of a guilty indulgence that ultimately merits the calories.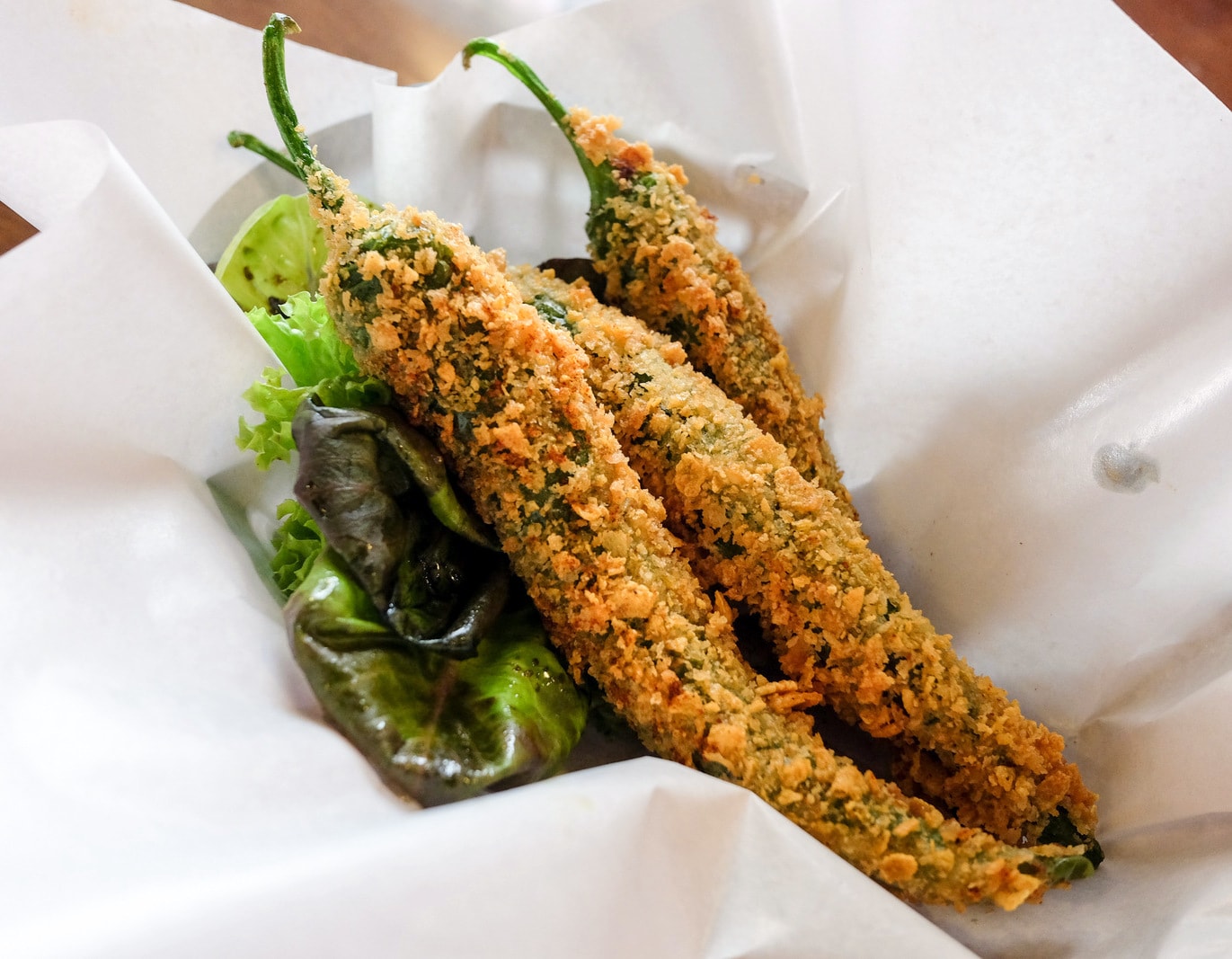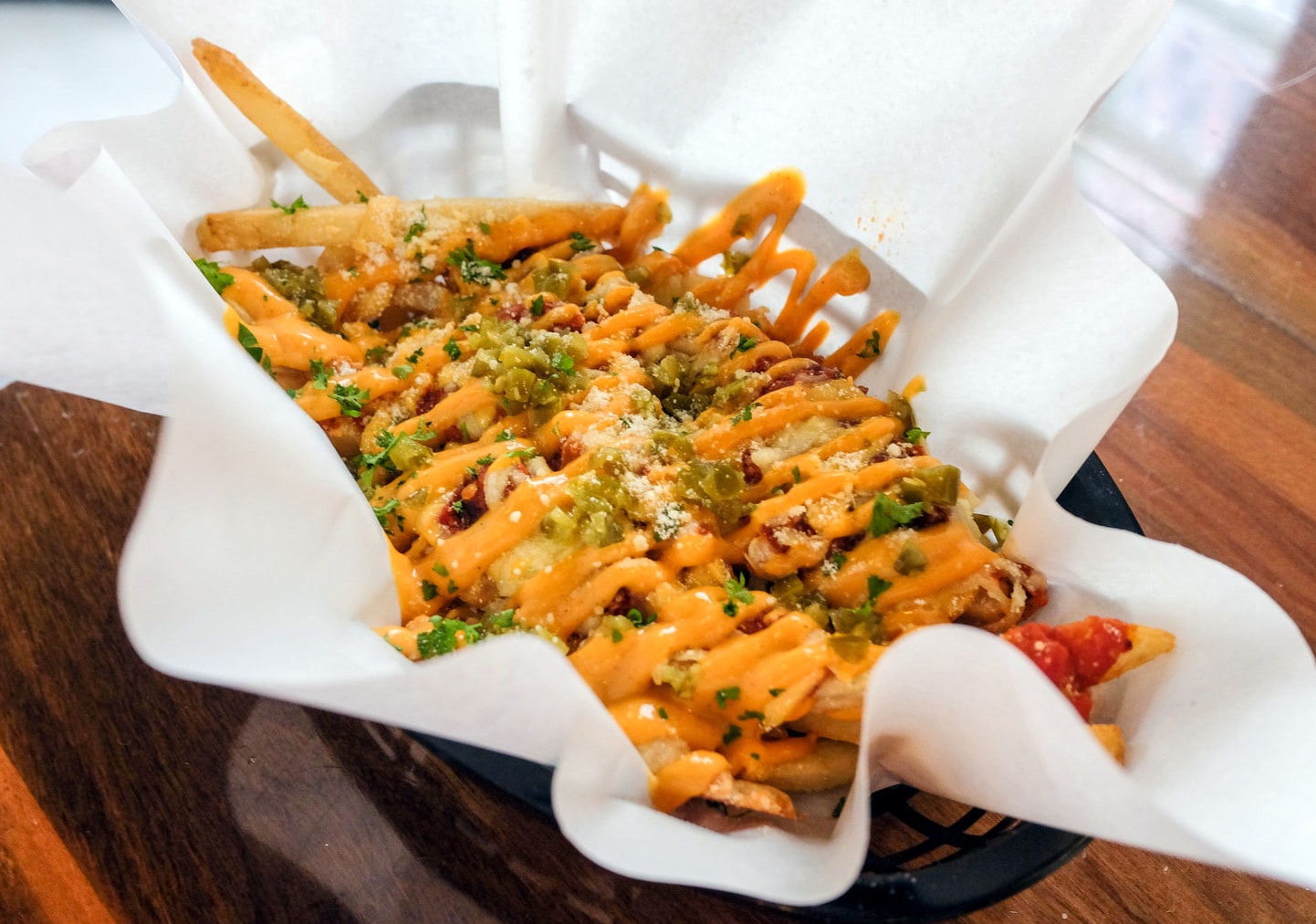 Burgers & Hot dogs
We love burgers and we like mac-and-cheese, so when you put those two together, it's double the delight – Chequers' flagship burger is a big one, made for monster appetites, boasting an Australian striploin beef patty, layered with beef bacon and a hearty heap of mac-and-cheese, served fresh and hot with a lip-smacking chipotle sauce in a thick sesame bun (RM30 with fries and salad).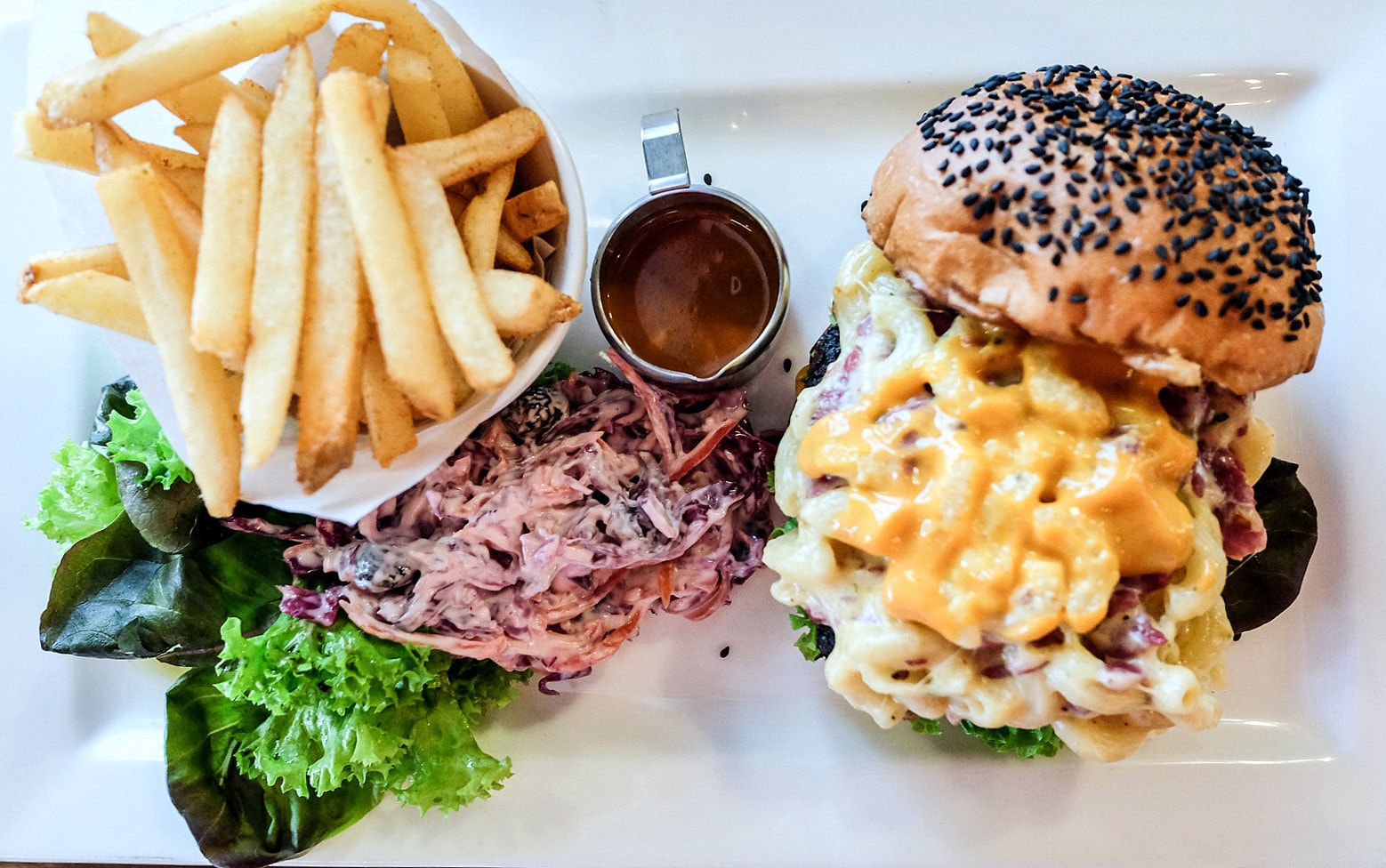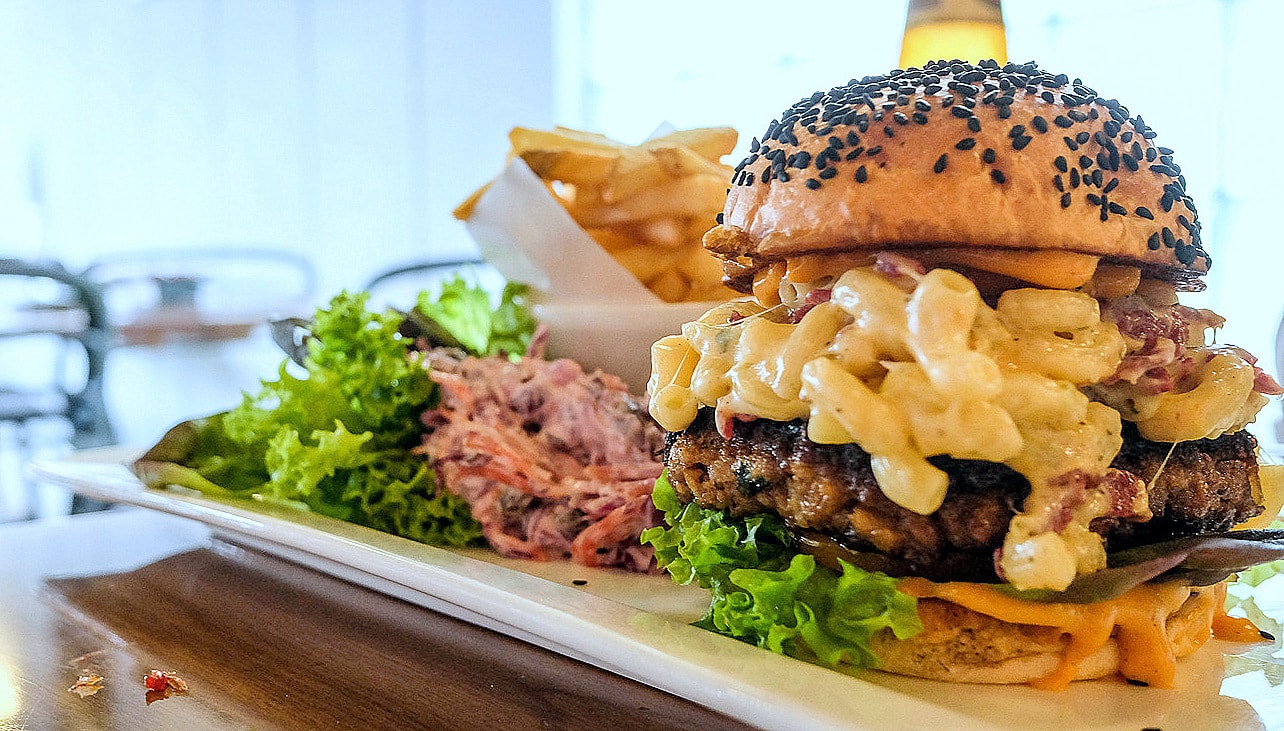 And while the restaurant isn't currently serving hot dogs, it offers the next best thing – corn dogs, not often spotted in KL's eateries, an all-American street-food classic of chicken or beef sausages coated in light, sweetish cornmeal batter (RM16).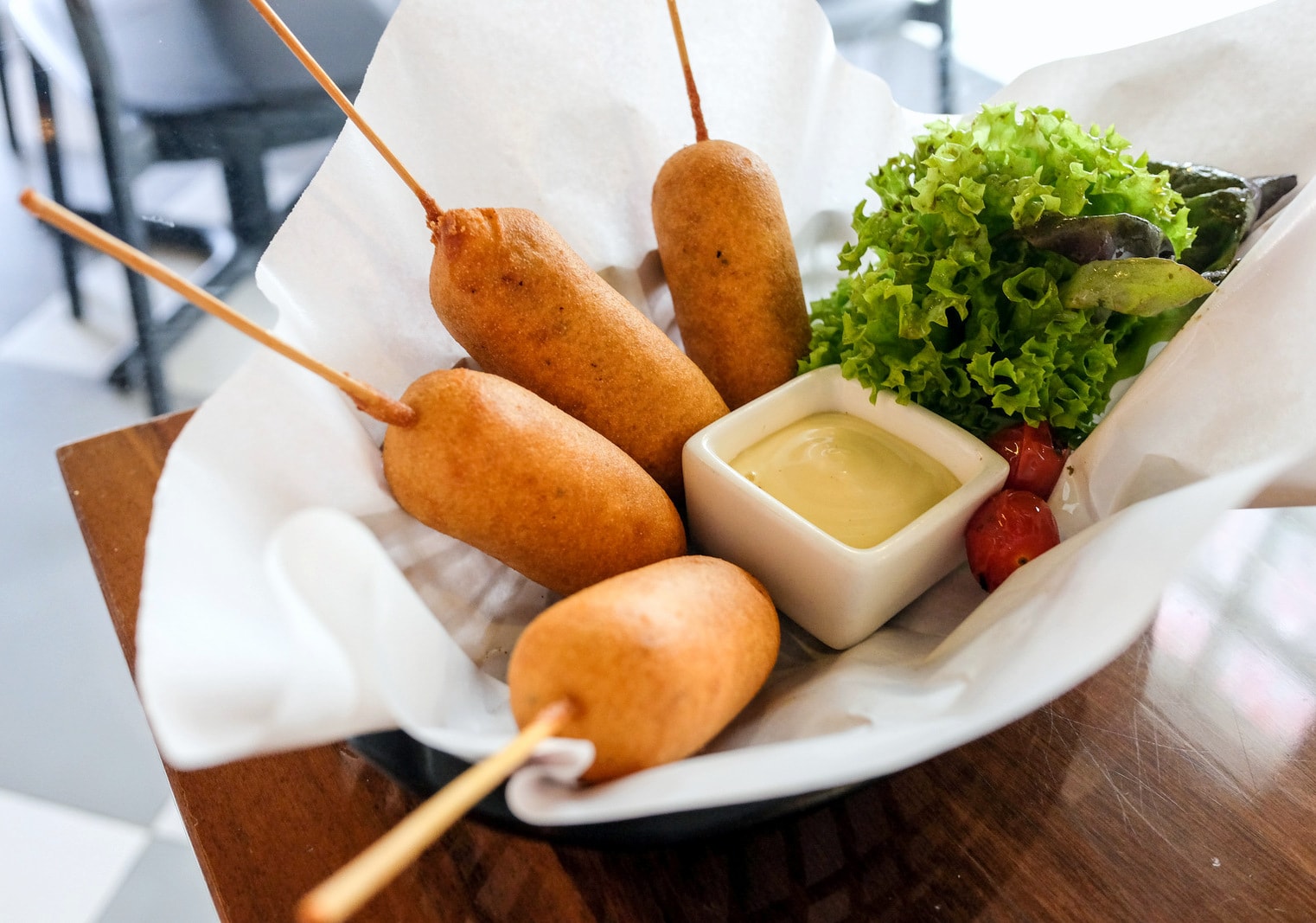 Pizzas & Pastas
Pizzas and pastas are also available, furnishing a complete feast for every preference – Chequers isn't specifically an Italian specialist, but it performs more than competently with its wild mushroom pizza (one of six pizzas available), earthy and enhanced with truffle oil and pizzaiola sauce, and pesto fettuccine with pan-seared salmon (typically sea bass, but substituted this time because the kitchen had run out of that fish) in sauce vierge and asparagus, one of the restaurant's more wholesome offerings.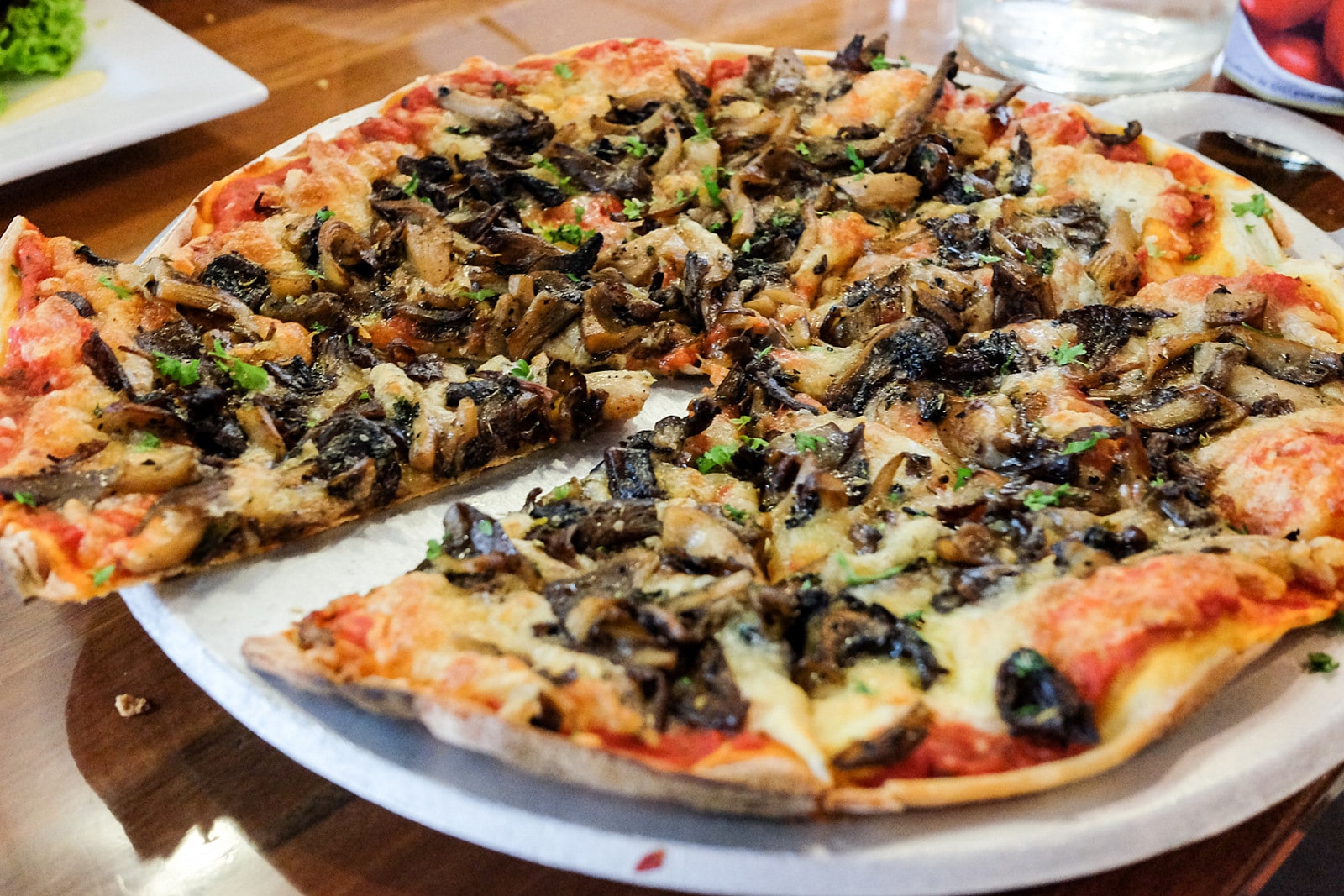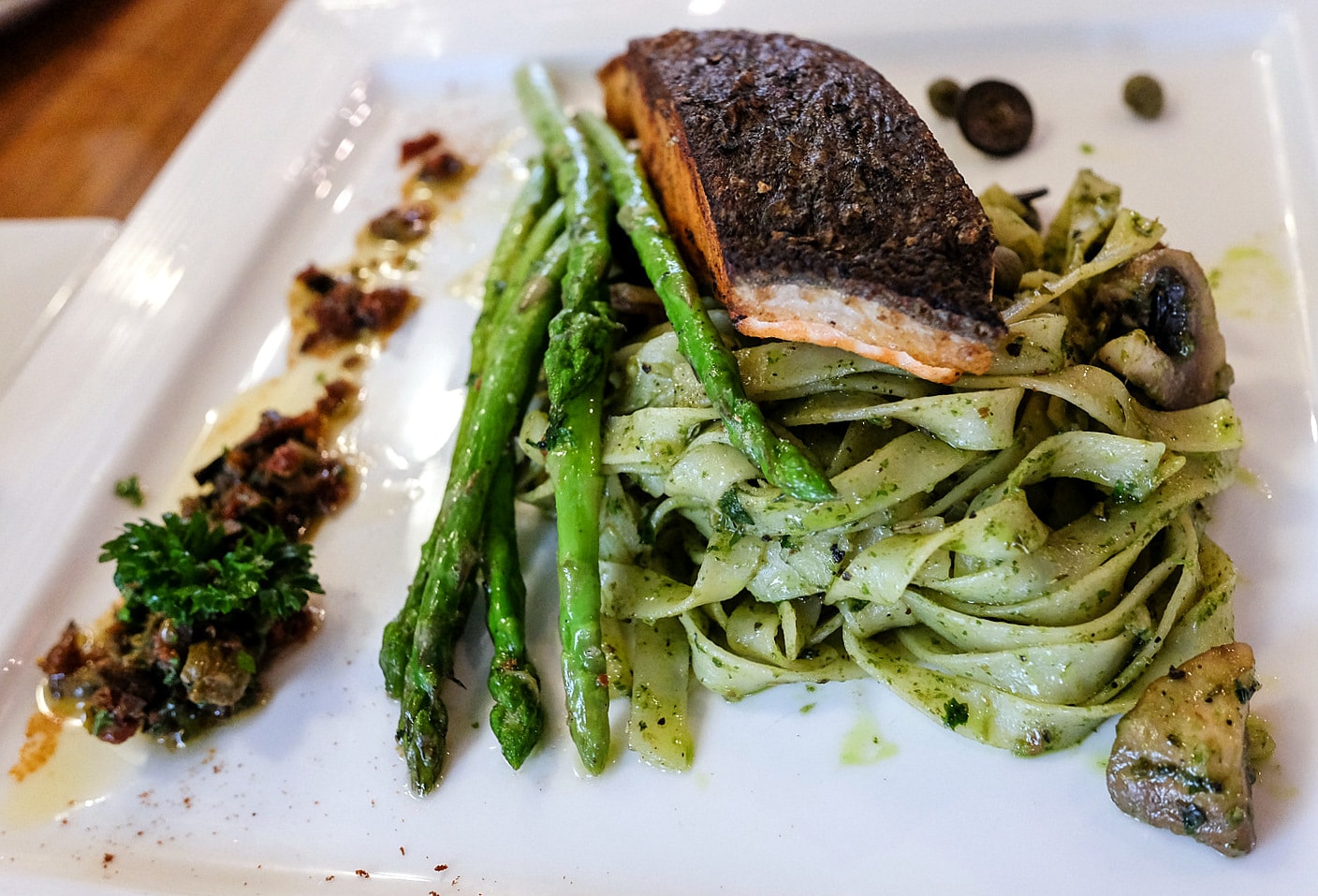 Toast & Waffles
Brunch fiends won't be left out; familiar favourites emerge with playful twists, typified by the Savoury Toast (RM17), which takes a regular French toast and turns it around with beef bacon, poached eggs and Mexican-inspired ranchero beans, joyously juggling the salty and sweet.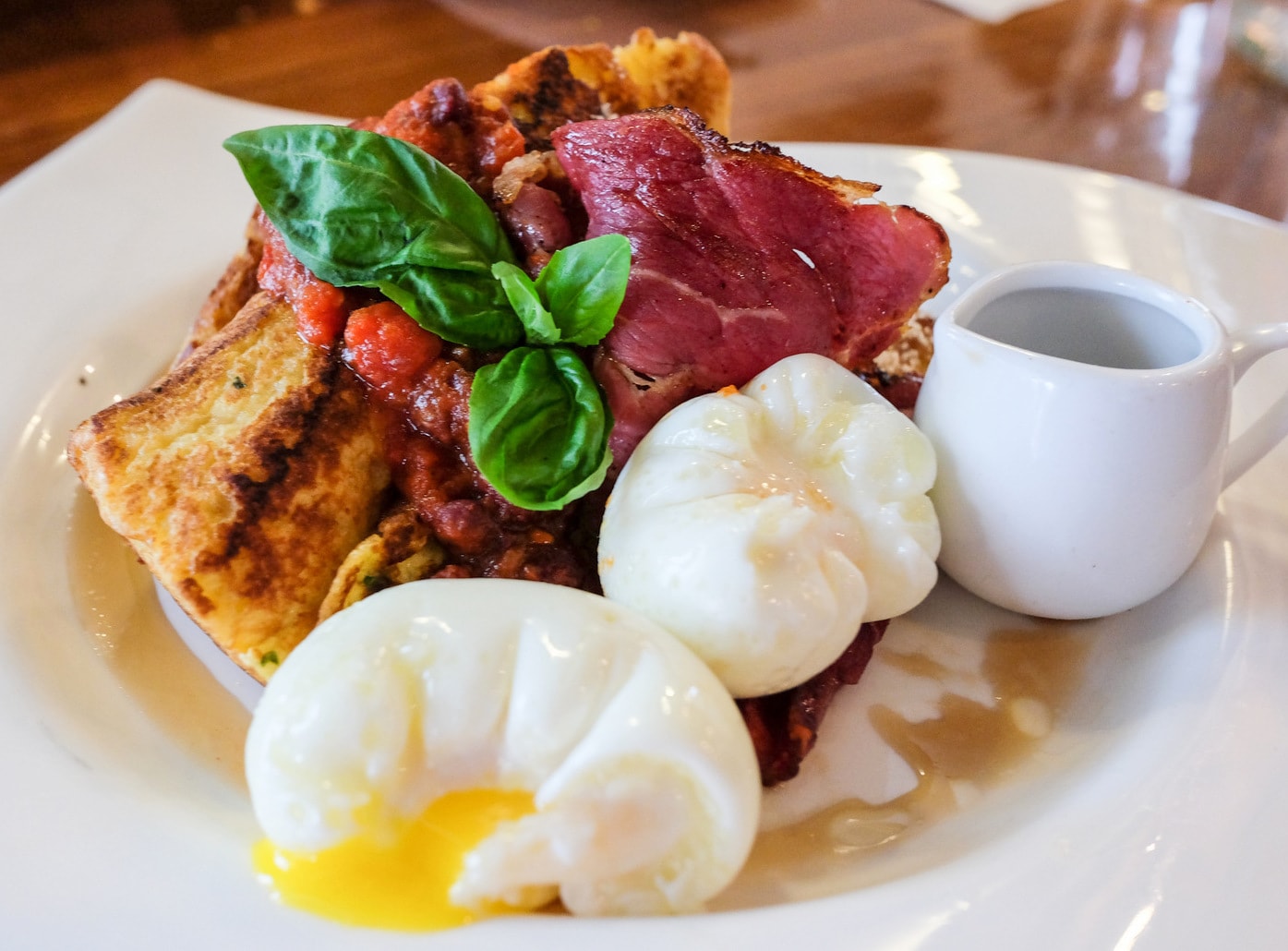 And course, waffles remain on the menu all day long too – the chicken-and-waffle staple also enjoys a Mexican reinterpretation; the waffle is laced with corn and jalapenos, stacked with crunchy-fried fowl and teamed with tomato salsa, grilled capsicums and honey mustard for the heartiest of waffle recipes (RM26). Many thanks to Chequers for having us back.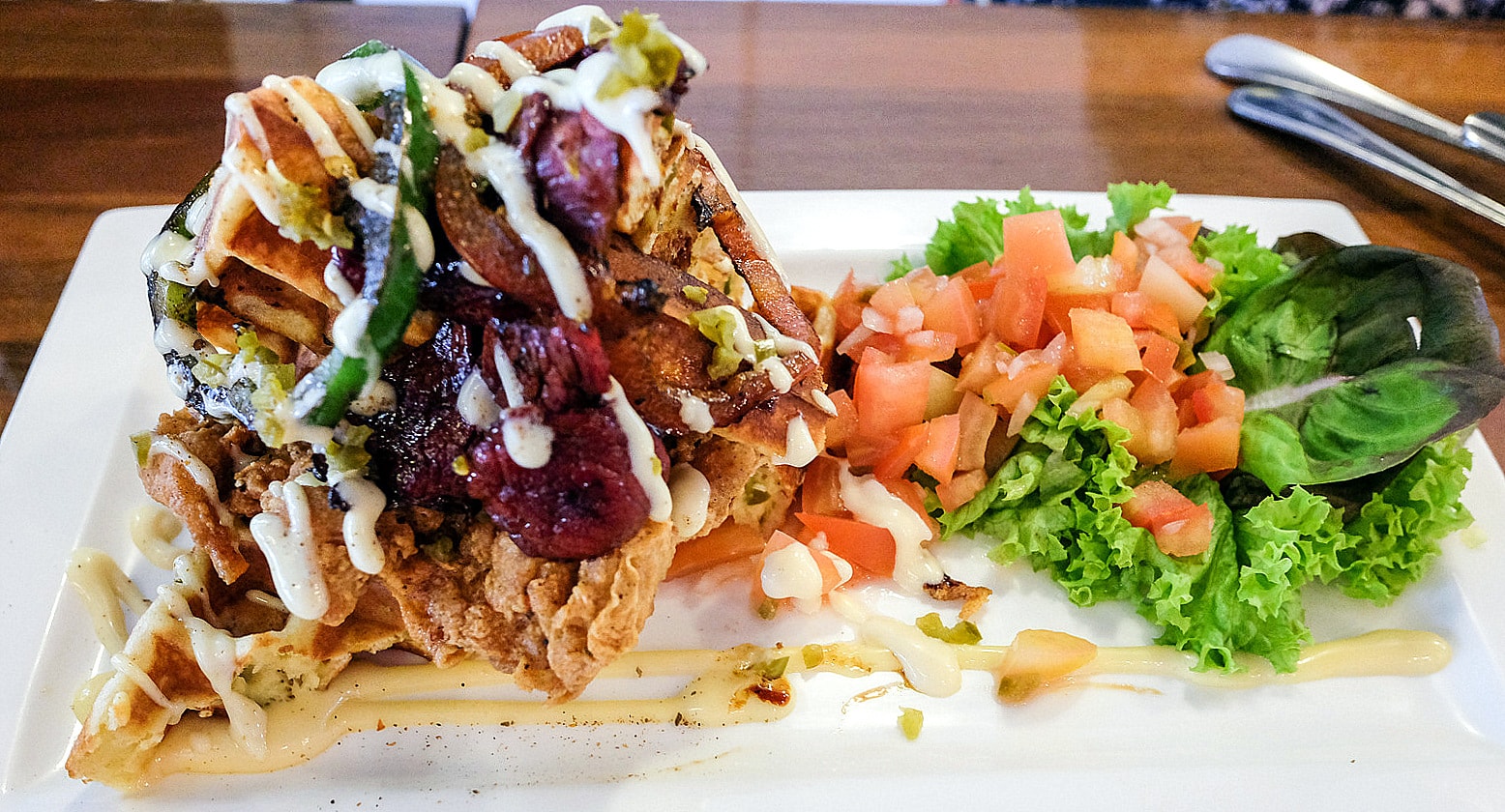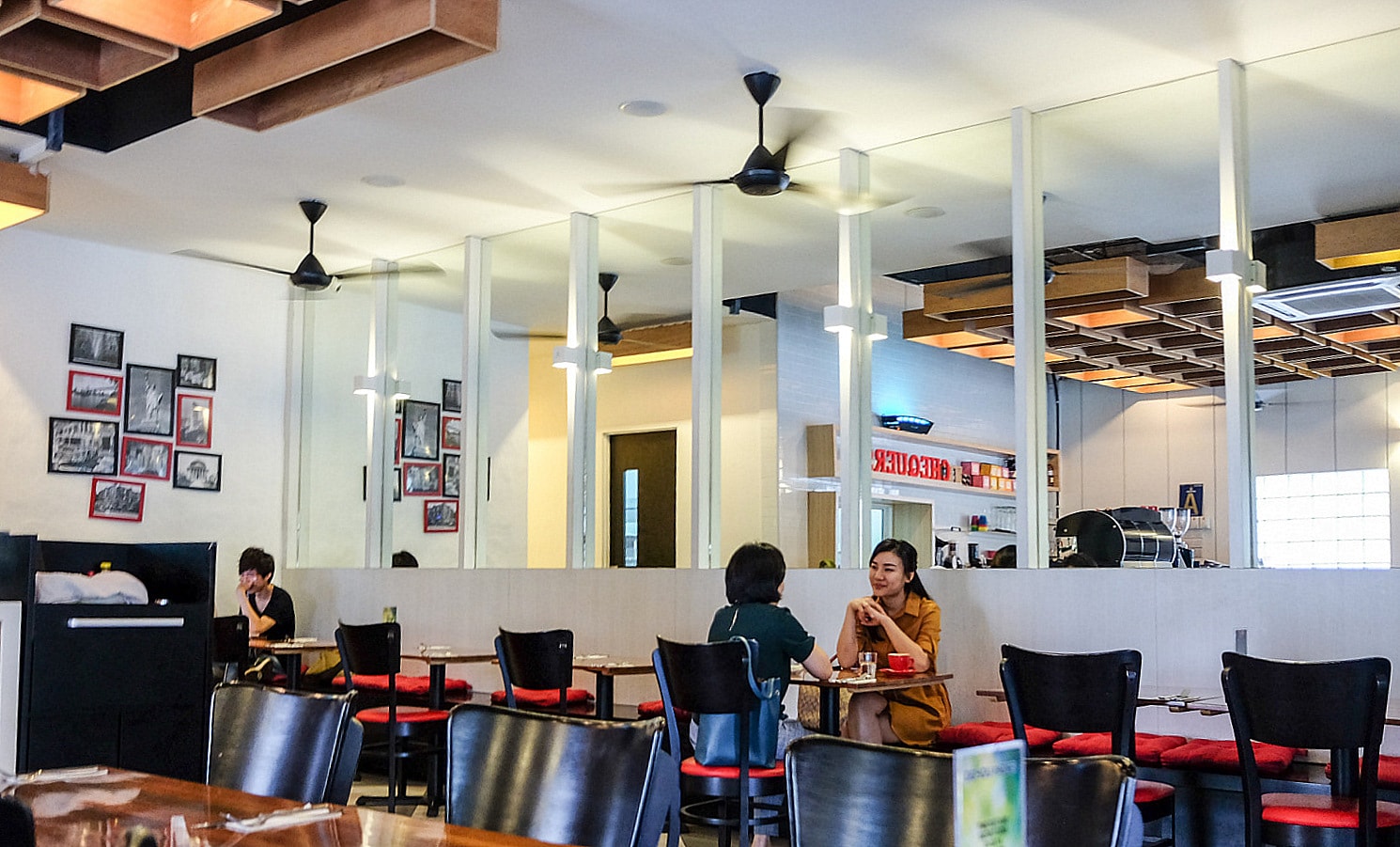 Location & Details
Address: 153, Jalan Aminuddin Baki, Taman Tun Dr Ismail, 60000 Kuala Lumpur.
Hours: Thurs-Tues, 8am-11pm.
Tel: +603-7733-3068
Find: View directory for Chequers here.